Check Out These Old McDonald's Happy Meal Toys and Let the Nostalgia Wash You Away
McDonald's is synonymous with a couple of things. The Big Mac, fast food breakfast (hotcakes and hash browns, anyone?), and the best fries in the world have all made their mark on American pop culture. Perhaps the most fascinating invention to ever come out of McDonald's, though, is the Happy Meal.
McDonald's introduced the first Happy Meal in 1979, completely changing the game and putting dinner-time decision-making in the hands of children — or so they hoped. "[The first Happy Meal] was circus-wagon-themed and came with the standard hamburger or cheeseburger option, as well as French fries, cookies, a soft drink and — of course — a toy," Time reports. "Upon opening their meal, kids got either a "McDoodler" stencil, a "McWrist" wallet, an ID bracelet, a puzzle lock, a spinning top or a McDonaldland-character eraser."
When it comes to vintage McDonald's Happy Meal toys, in particular, these are the most memorable of all time.
1. Hot Wheels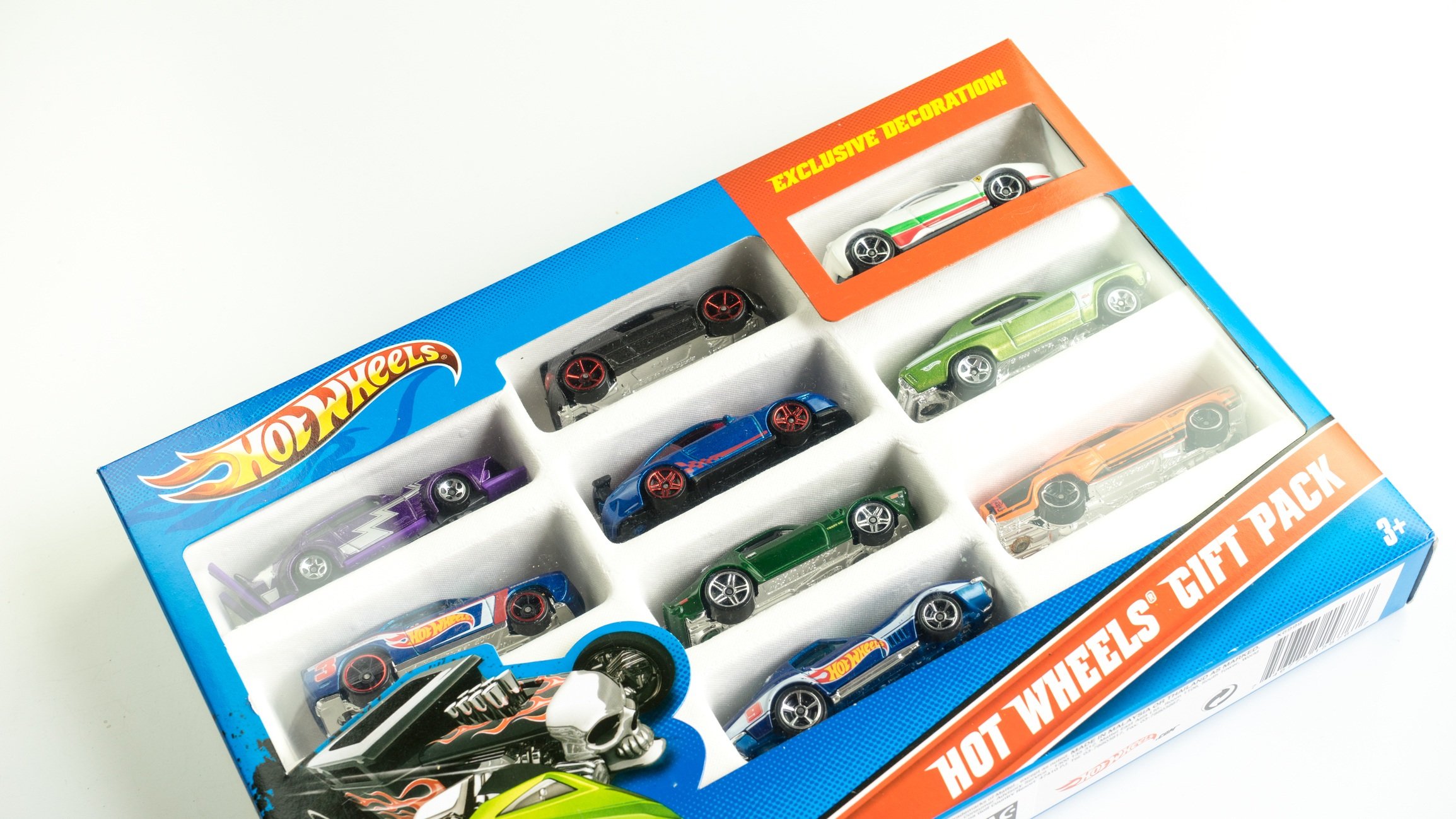 In 1983, there wasn't a kid on the block who didn't have a set of Hot Wheels. Chances are, at least of couple in your childhood collection came from a Happy Meal.
According to Complex, "Hot Wheels are the highest-selling toys in the history of the burger chain." In fact, the miniature cars — along with Barbie, which we'll get to next — were "the most heavily featured toys on rotation, popping up somewhere near 15 times in the first 25 years of the Happy Meal."
Next: When the real thing wasn't possible, this had to be good enough. 
2. My Little Pony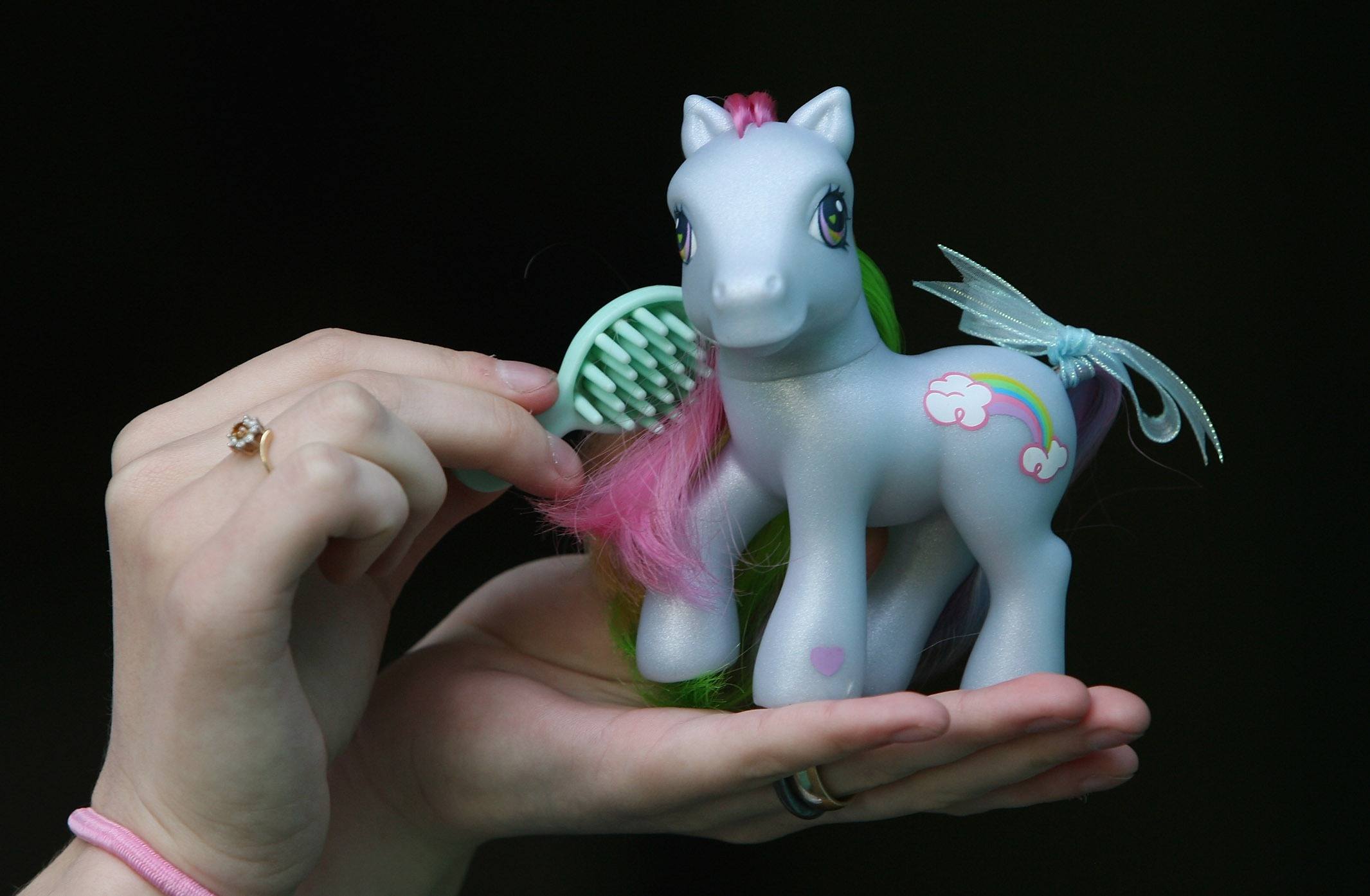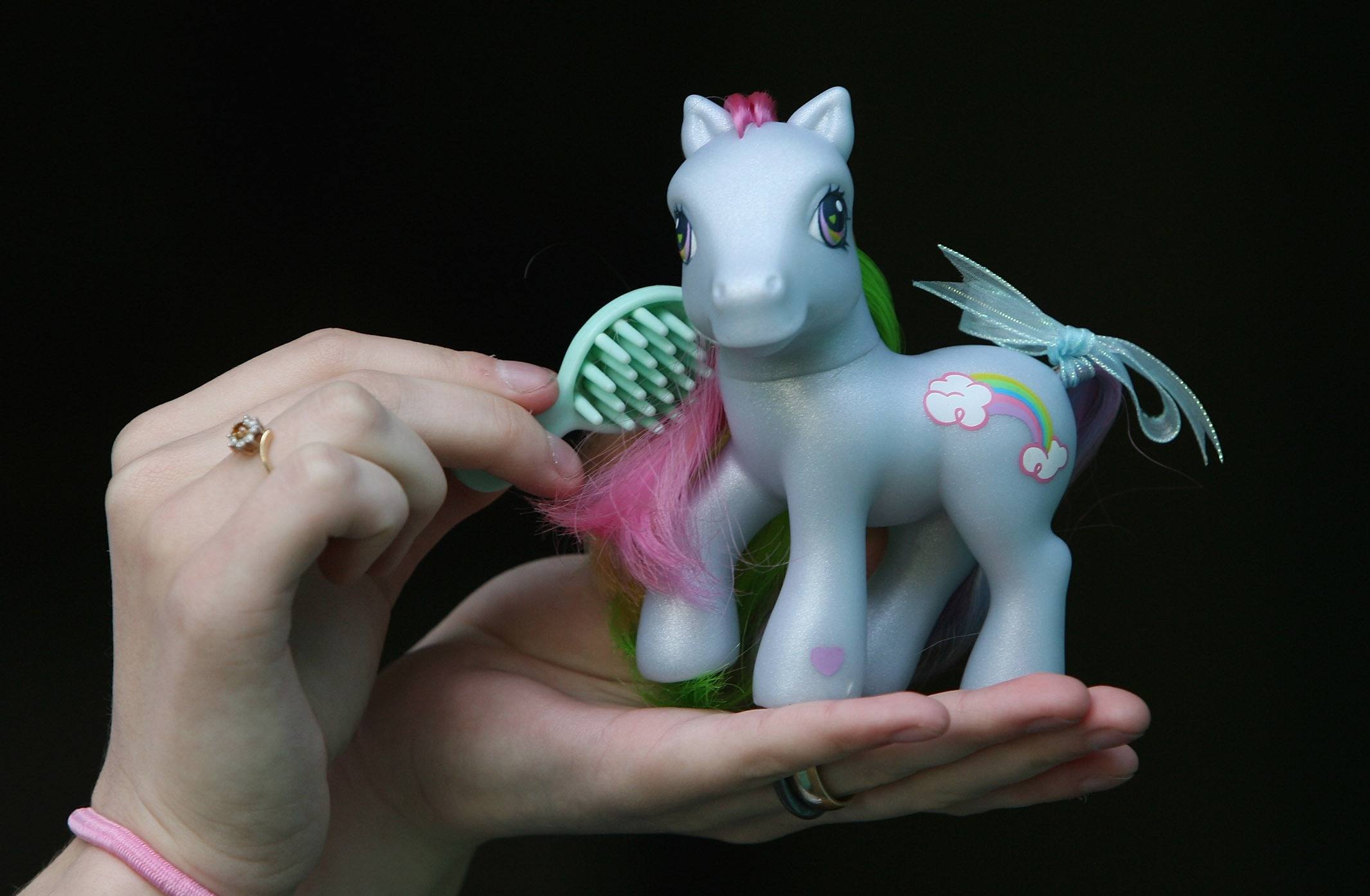 Introduced in 1985, the My Little Pony-themed toys included a pony bookmark and signaled the start of McDonald's gender-specific toys.
At that point, the Happy Meal hadn't even been around for a decade, but the big wigs thought a change was needed. And their solution to the nonexistent problem? Well, it had the potential to make parents' lives even worse after a trip through the drive-thru.
Cue a headache-inducing temper tantrum every time a kid received a toy meant for the opposite sex.
Next: Every little girl had a collection of these.
3. Barbie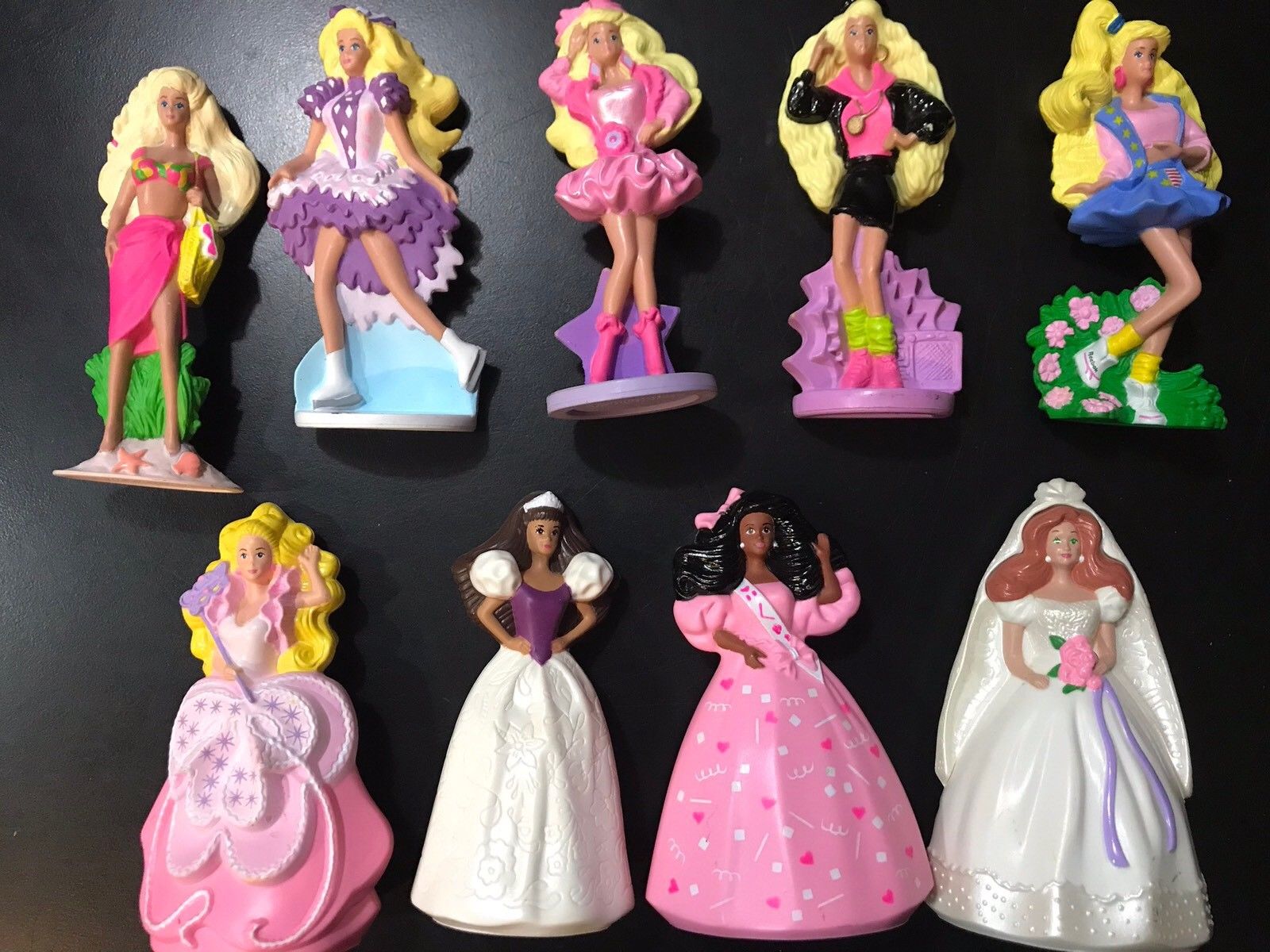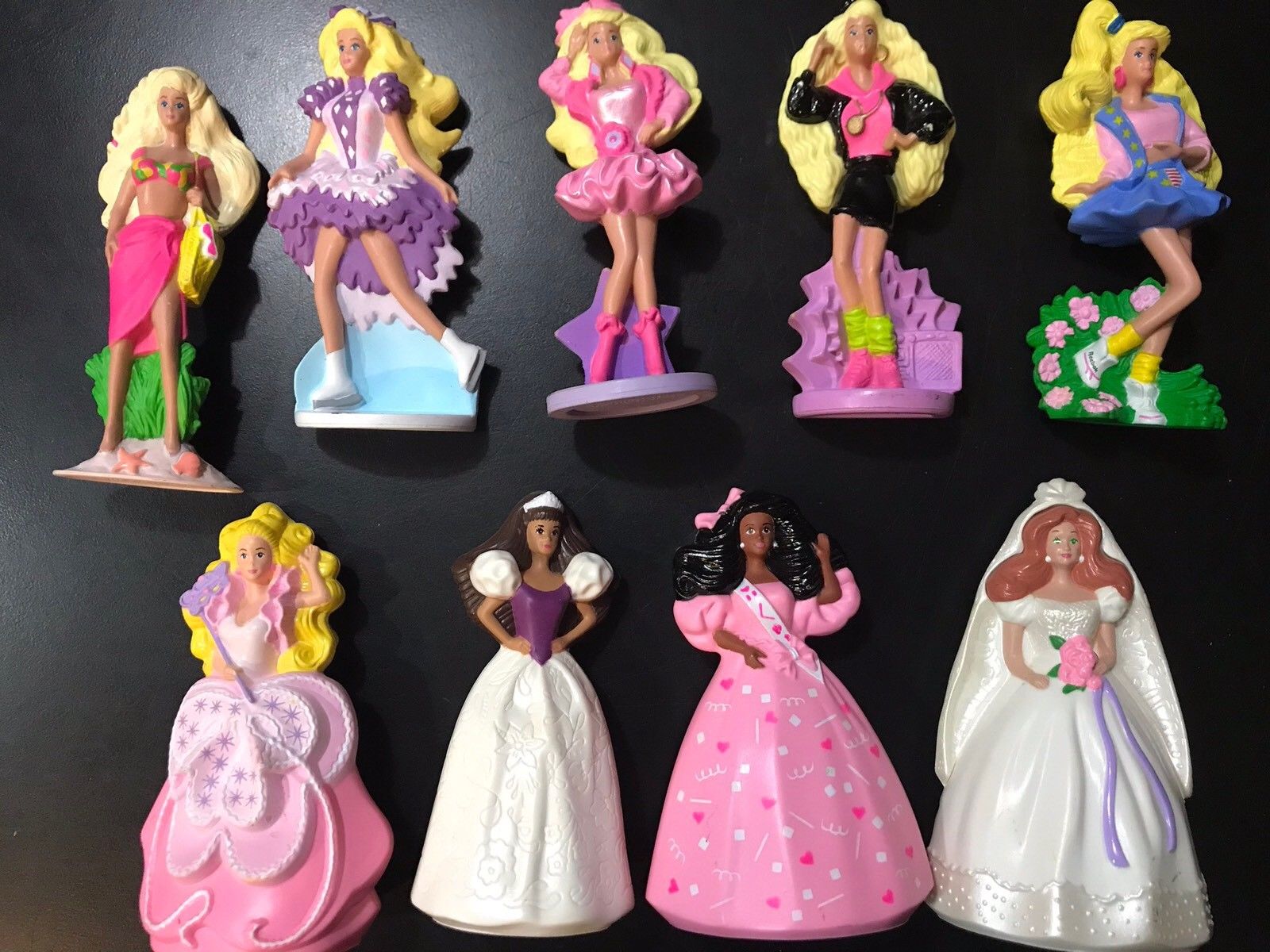 Back when every "boy" toy needed a "girl" toy counterpart, Barbie was the quintessential go-to. After all, this was well before the days of human rights campaigning and non gender-specific toys.
Barbie made her big debut in the Happy Meal in 1990. She was originally all plastic. But in 1993, McDonald's released an even better version of the doll, one whose hair could actually be brushed. How progressive.
Next: This stuff wasn't as edible as it seemed.
4. Play-Doh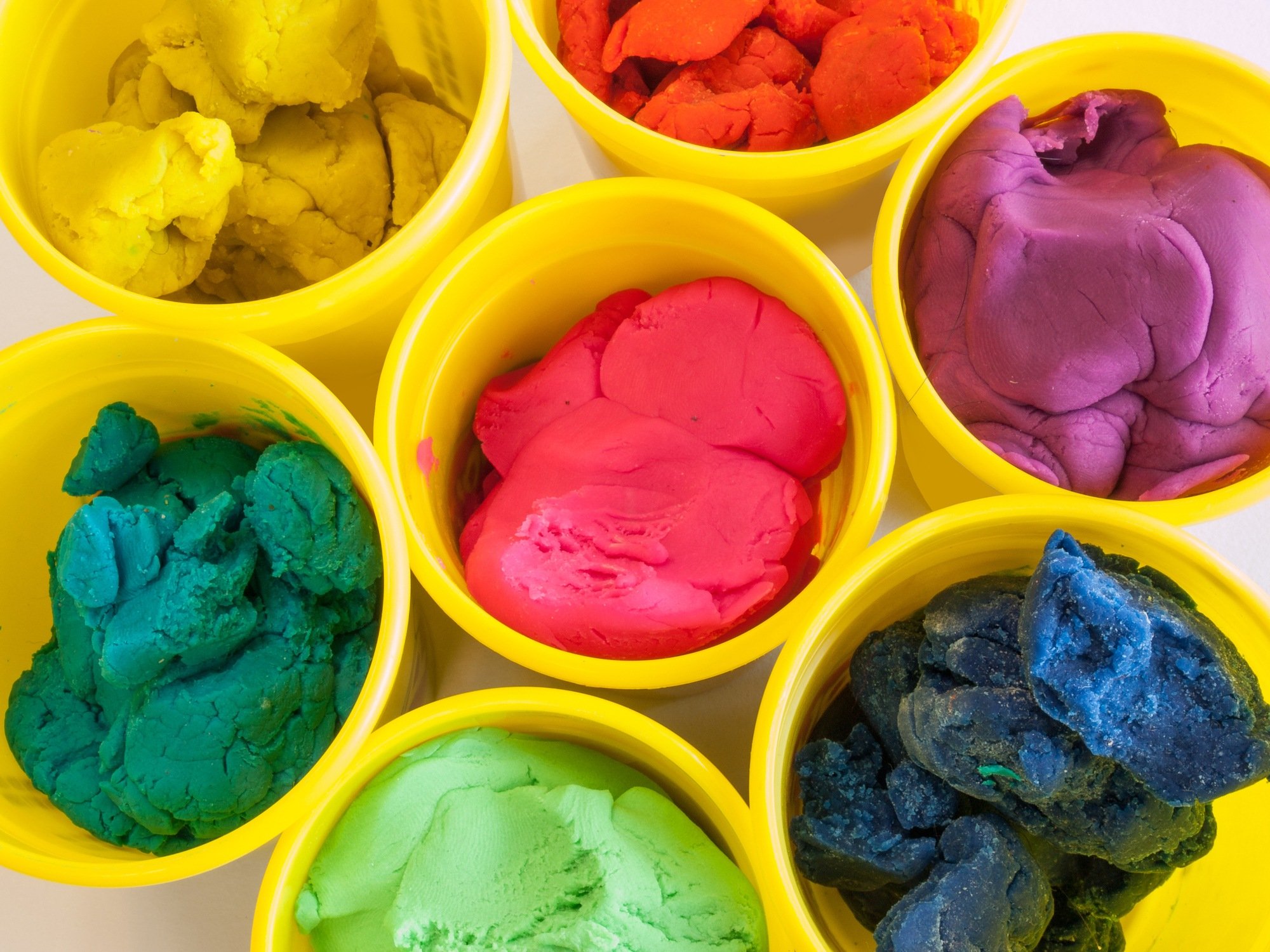 If McDonald's tastes like Play-Doh to you, then you were probably the recipient of a Play-Doh Happy Meal back in 1983. Why? Well, because Play-Doh is hard to resist.
Is it edible, or isn't it? Clearly, there was only one way to find out. Somewhere between French fry and burger bites, you decided it was time to taste-test the other component of your Happy Meal. Yuck.
You can thank the Happy Meal Play-Doh for your aversion to fast food, we suppose.
Next: This toy was born out of Jim Henson's best creation. 
5. Fraggle Rock Veggie Cruisers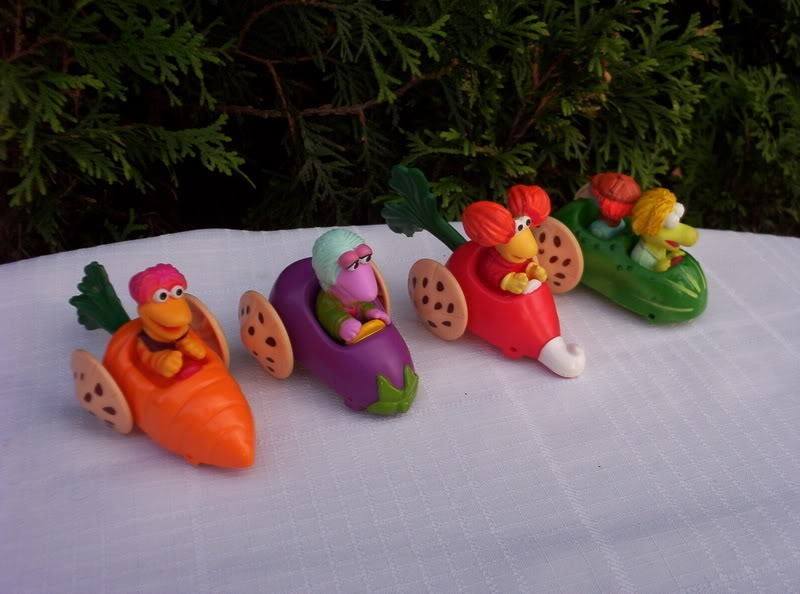 Forget The Muppets; Fraggle Rock was Jim Henson's real winner. And in 1987, McDonald's agreed.
Fraggle Rock Veggie Cruisers were a collection of veggie-inspired vehicles made of carrots, cucumbers, radishes, and the like. More importantly, these cruisers really made us think.
Did McDonald's predict the need for vegetable oil-powered cars long before the world would need them? Hm … food for thought.
Next: Are you the outdoorsy type? Perhaps you have McDonald's to thank for that (but probably not). 
6. Camp McDonaldland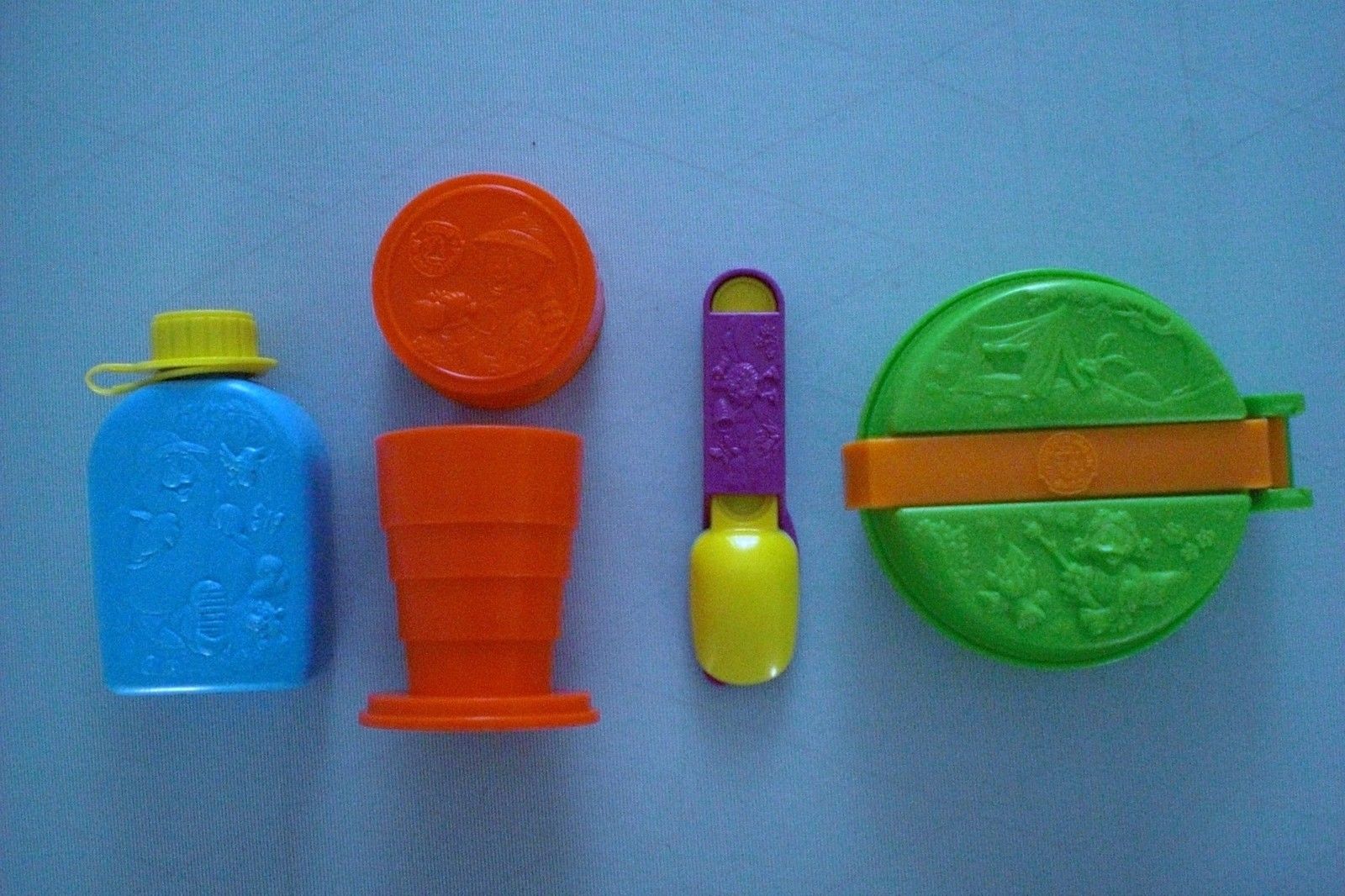 We're a little bit proud of McDonald's for this one. While most folks hardly associate fast food and big business with camping, it seems McDonald's made a small effort to get kids interested in the great outdoors.
Released in 1990, Camp McDonaldland featured a mess kit, canteen, utensil set, and collapsible cup. Once again, we're starting to think McDonald's may have been ahead of the curve in its attempt to get more people outside. Now, if only we could nip this whole global warming thing in the bud.
Next: This toy was perfect for when you had to stash something.
7. McWrist Wallet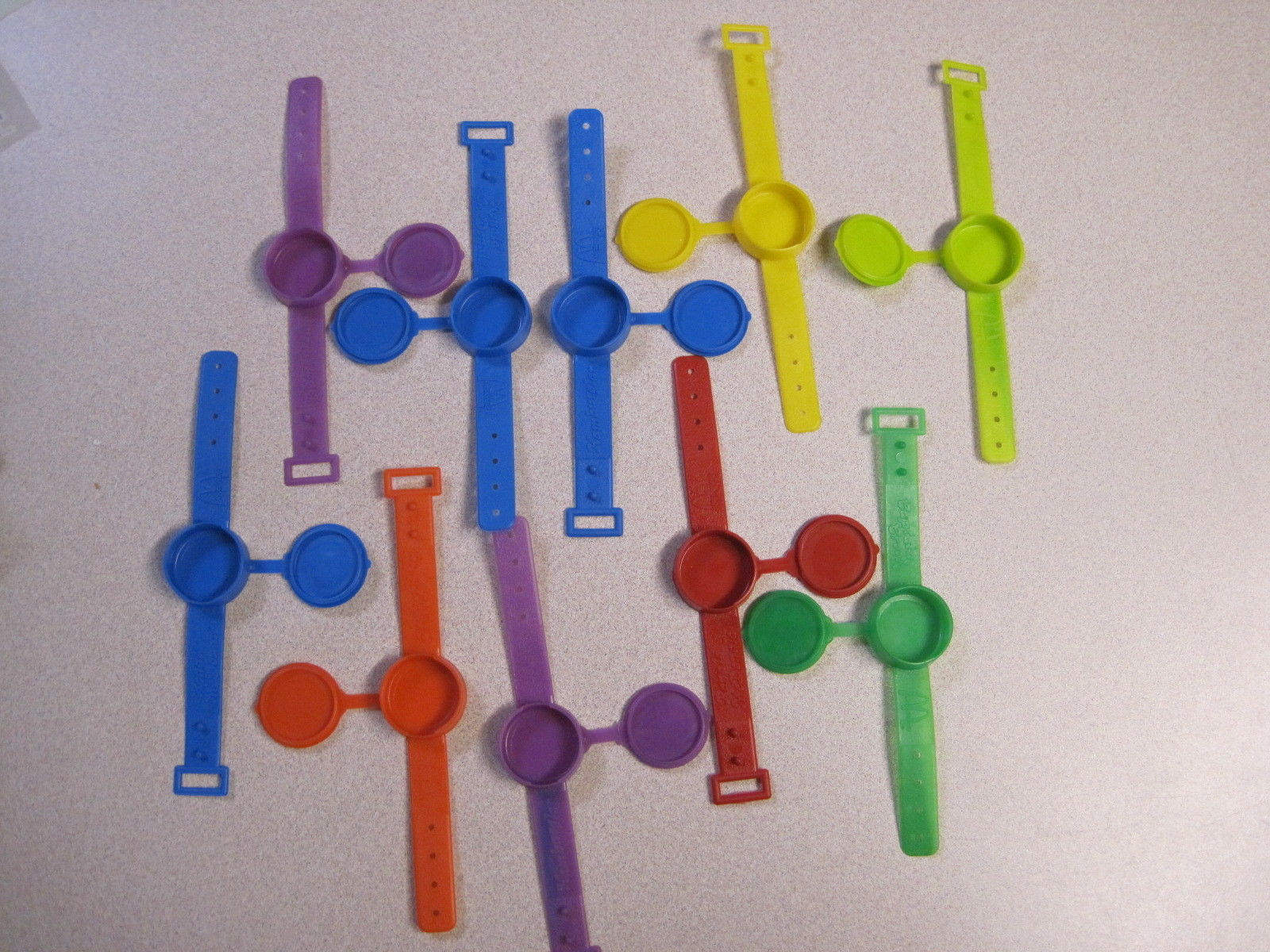 As mentioned, this toy was one of the very first. In fact, it was even released before the first Happy Meal.
Two years before McDonald's introduced the not-so-kid-friendly meal kit, the franchise had a limited line of children's toys in 1977. That's when the McWrist Wallet made its original debut, followed by its appearance in the first Happy Meal in 1979.
While the McWrist Wallet looked like a watch, its function was really what the kids were after. It had a tiny storage spot in which kids could stash their tiny valuables. And everyone wanted it.
Next: Even adults love this movie. 
8. Minions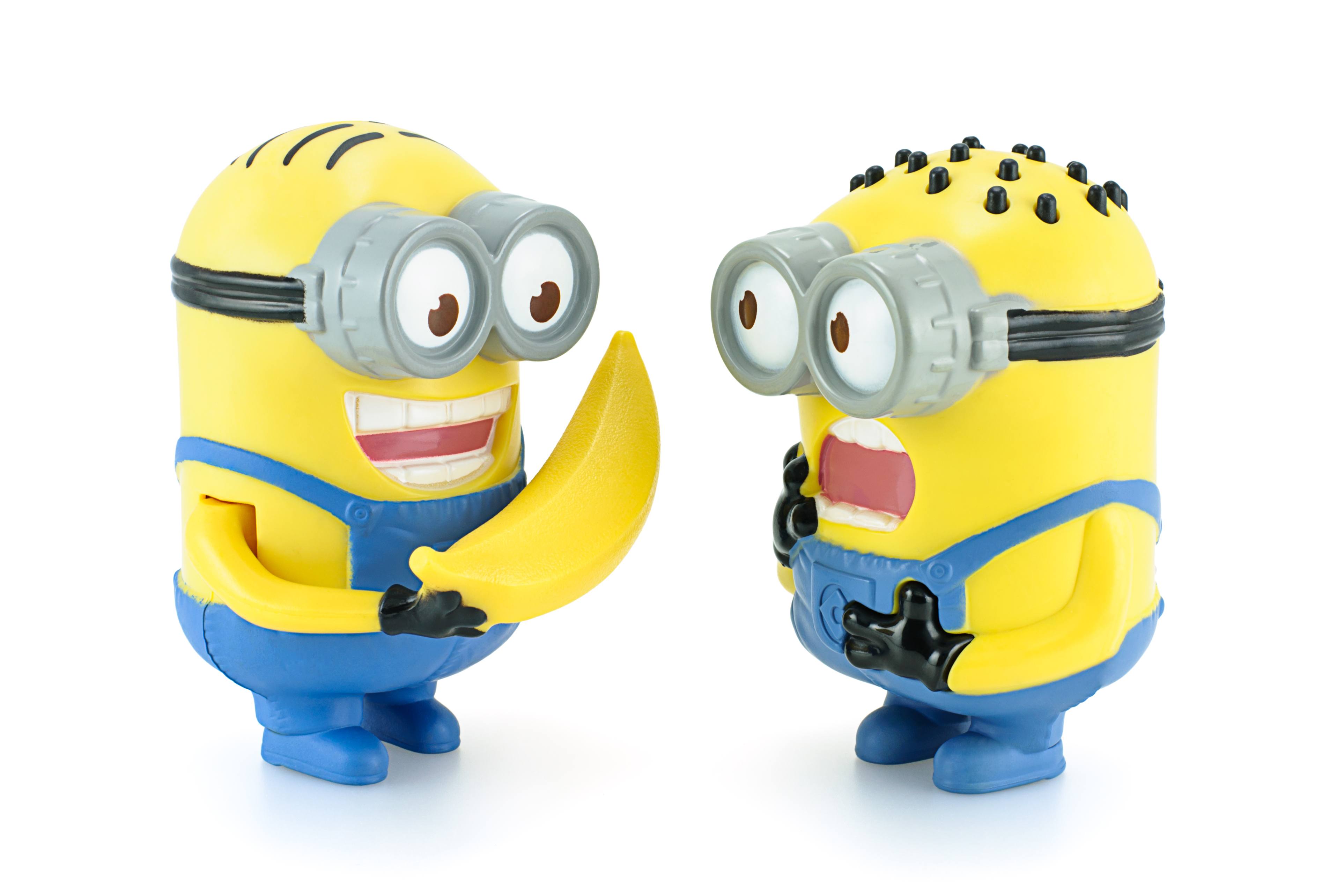 Thanks to the wild success of Despicable Me, there was quite a buzz surrounding the premier of the spinoff Minions. McDonald's, of course, was smart enough to capitalize on it.
Various Minions toys have made their way into Happy Meals over the years, resulting in "one of the company's biggest global promotions."
Next: Transformers, McDonald's style
9. Changeables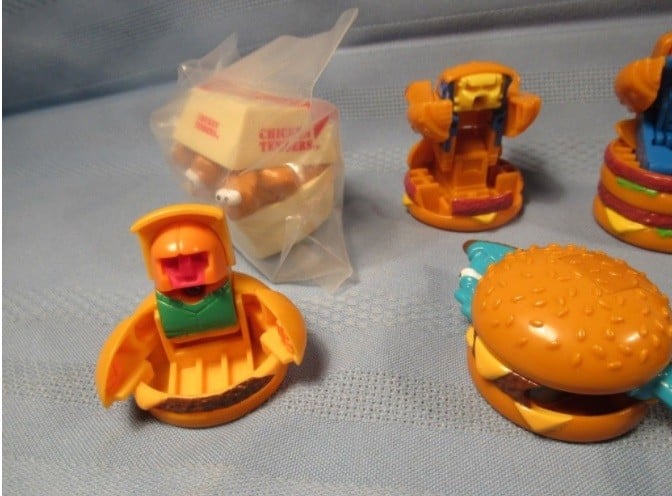 McDonald's was really loving itself when it came out with this game-changing toy. In 1989, the company came out with figurines that went from menu items to transforming robots.
So, if parents thought their kids would soon forget about cheeseburgers and French fries after their meal, they had another thing coming. Thanks to these Changeables, kids thought about McDonald's any time they went in their toy box.
Next: This toy kind of seems like a knock-off. 
10. McNugget Buddies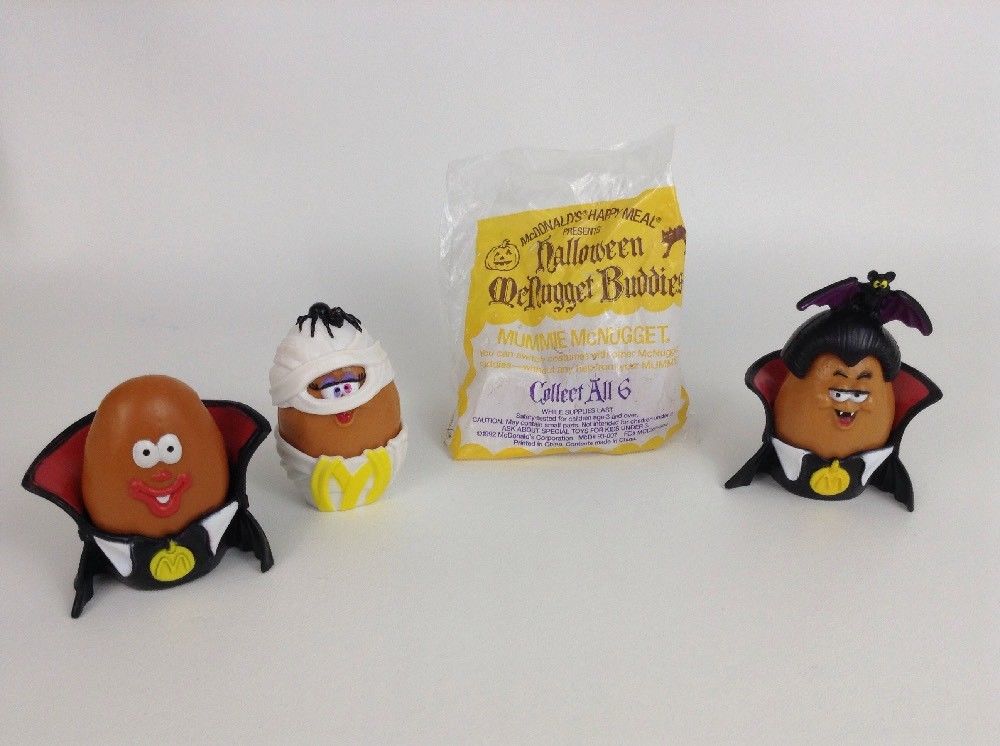 These were pretty much exactly like Mr. Potato Head, only with nugget-shaped characters. According to Delish, the toys "were designed to promote the new Chicken McNuggets Happy Meal," and each figurine came with a silly backstory.
Next: Cleaning product or menu item? We're not quite sure. 
11. Fry Kids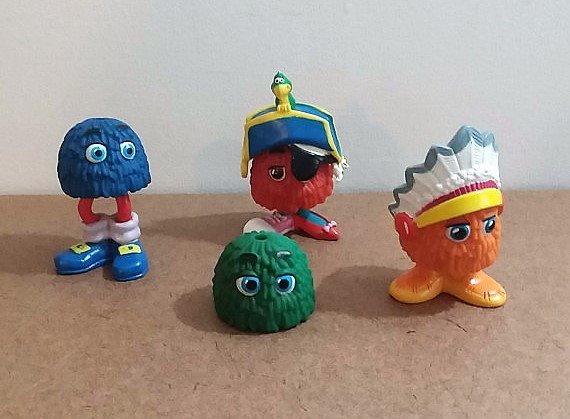 Not a far cry — or fry, as it were — from the previous toy, Fry Kids were all the rage in 1989. Yet again, McDonald's managed to craft a food-centric figurine for which kids went absolutely nutty. These characters even appeared in commercials, although they looked more like mop heads and less like French fries, but whatever.
Next: These toys definitely had their heyday. 
12. Tamagotchi keychains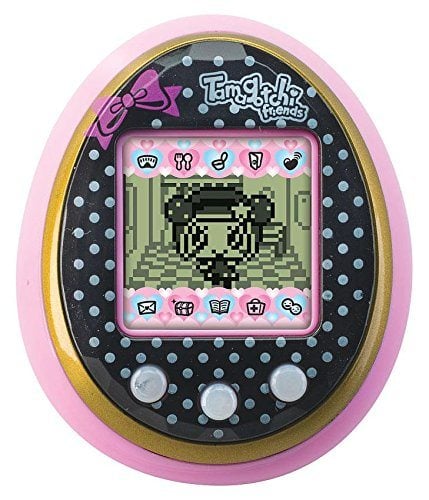 In the height of Tamagotchi fever, there wasn't a preteen in the world who didn't have one of these handheld digital pets. In 1998, McDonald's decided to get in the game.
The Happy Meal version was a tiny keychain. But sadly, it didn't actually work like the real ones, which was probably a good thing.
Next: McDonald's version may have been better than the real thing. 
13. Mini Furbies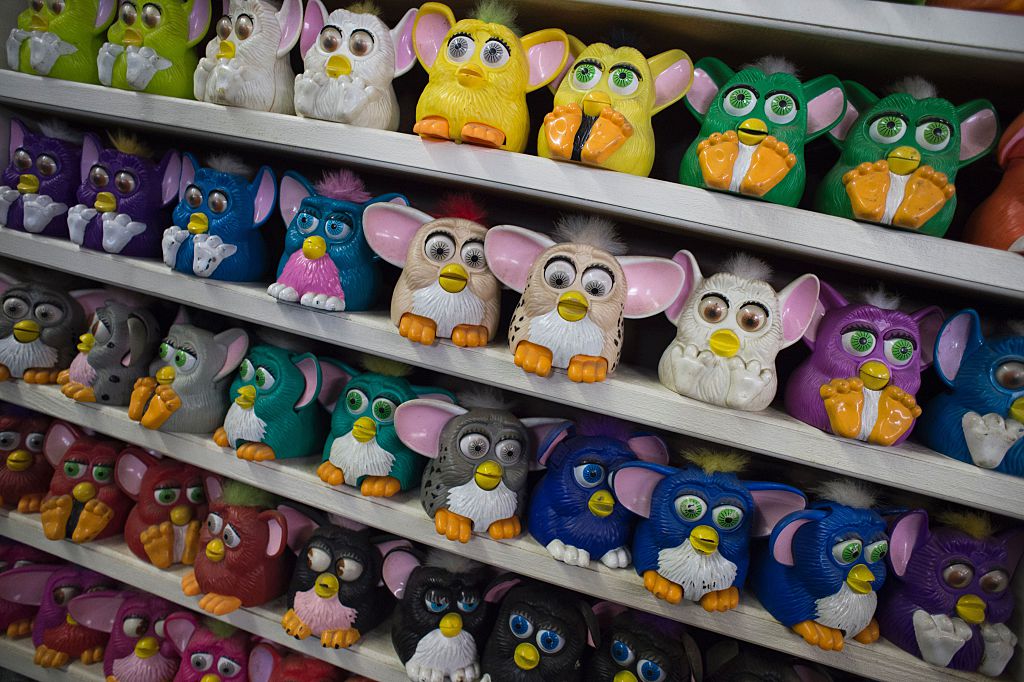 The famous Furbies were fuzzy — and annoying. The ones featured in McDonald's Happy Meals, though? Well, those were far less irritating.
In 1999, McDonald's drew its inspiration from the original Furby, which was an electronic robot toy. Happy Meal-happy kids received little guys that were tiny enough to tote around and, best of all, silent.
Next: Disney does everything better. 
14. 100 Years of Disney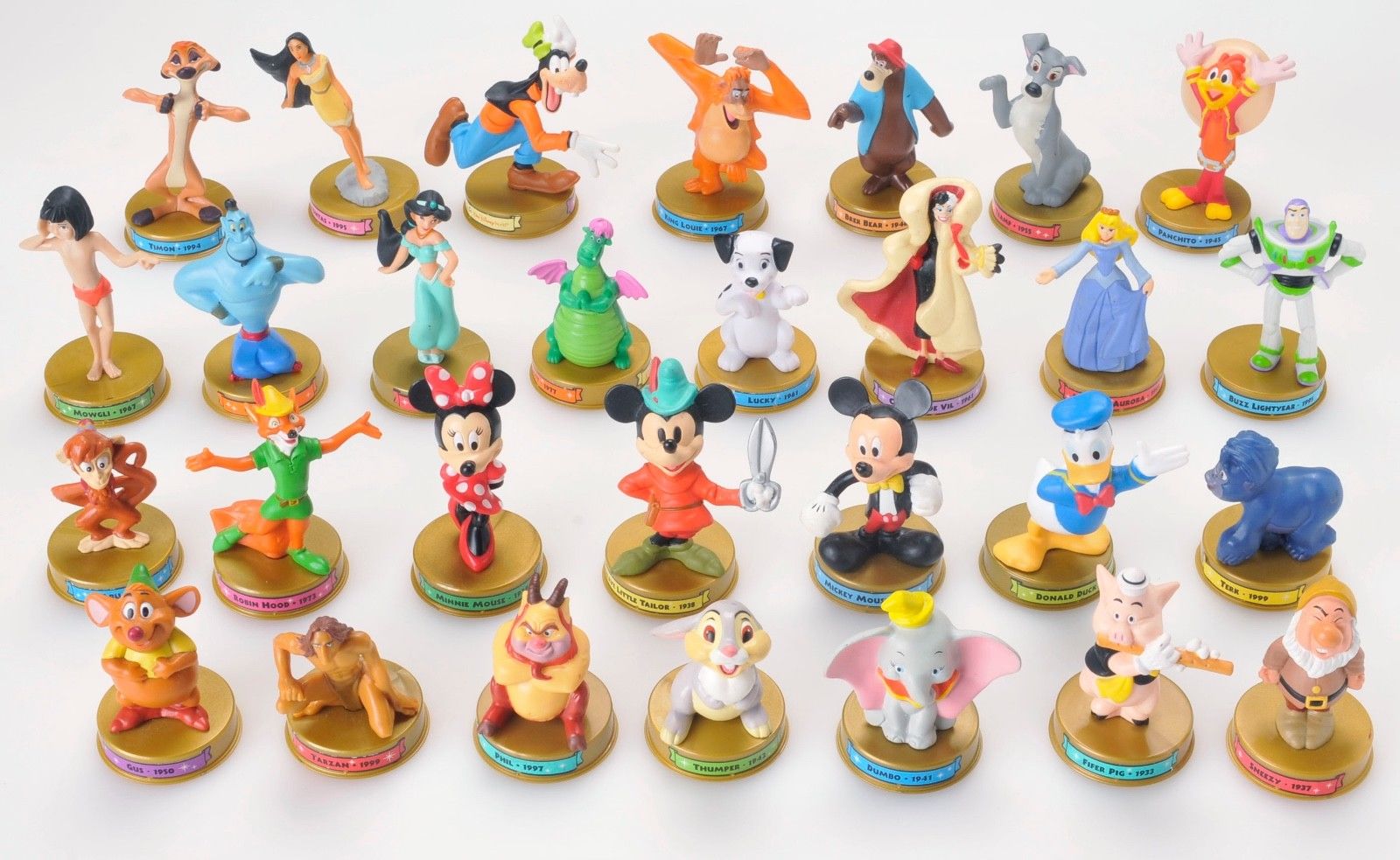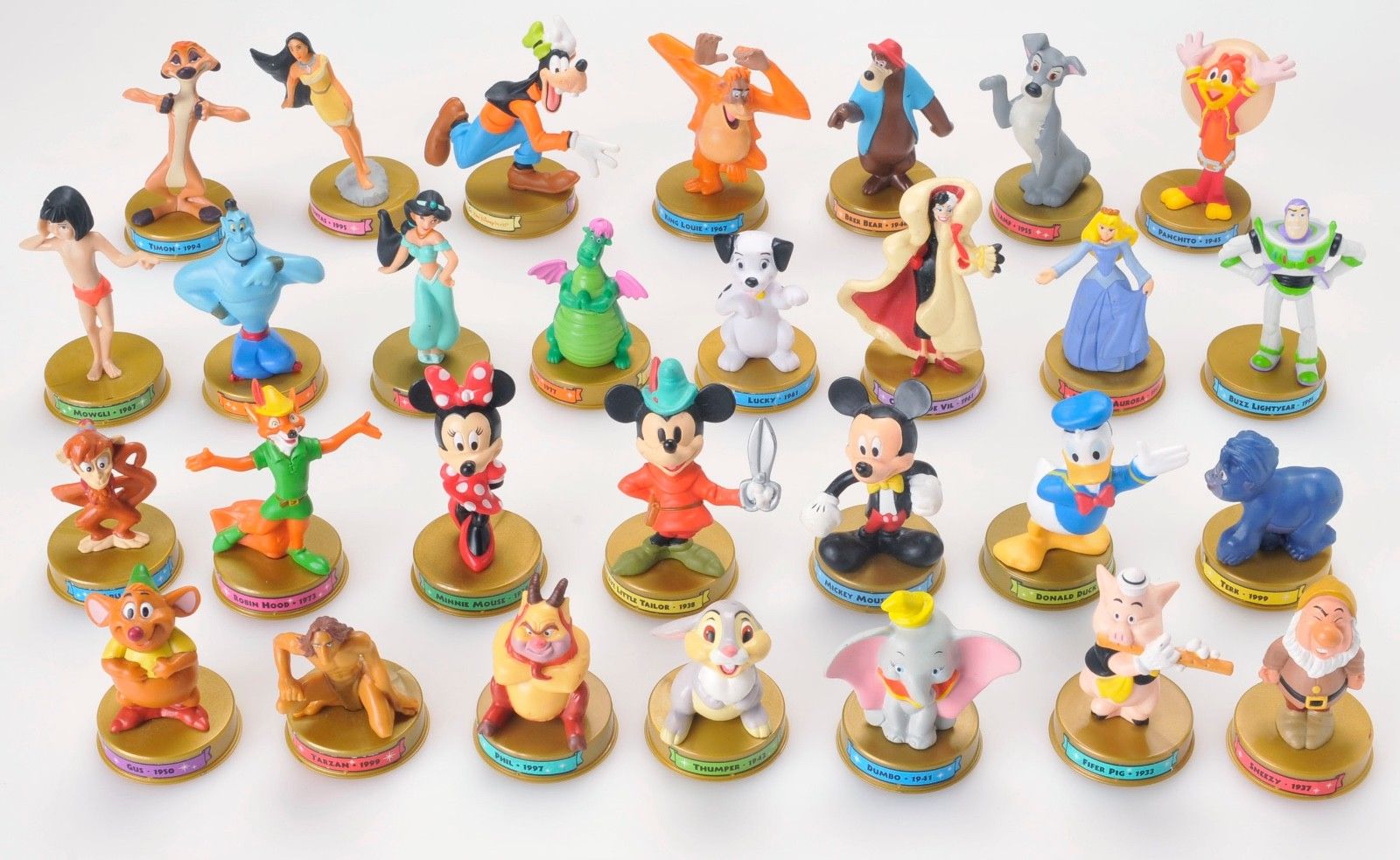 Disney and McDonald's seem like a reasonable pairing, so it makes sense that McDonald's would capitalize on Disney's many decades of storied success.
In 2002, McDonald's released 100 different character figurines, all in time to coincide with Disney's 100 Years of Magic event.
Next: This was the most popular Happy Meal toy of all time. 
15. Teenie Beanie Babies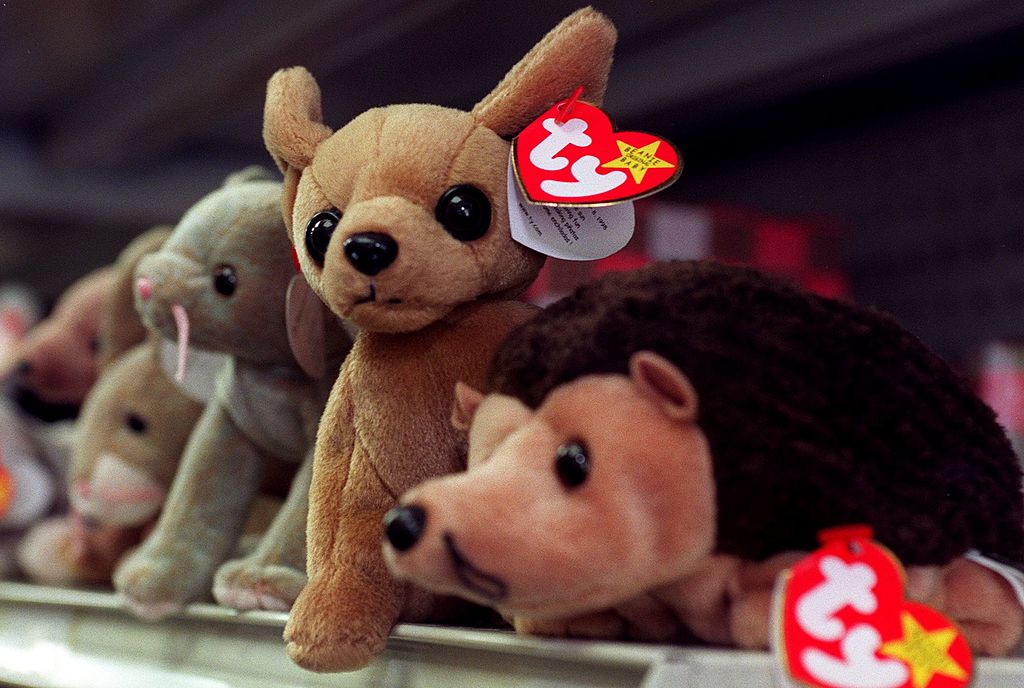 Beanie Babies were the talk of the town by the late 90s, and McDonald's jumped on that bandwagon faster than you could say, "Make it a double."
According to Time, no other Happy Meal toy has seen greater success than Ty's Teenie Beanie Babies. "McDonald's introduced a miniature version of the wildly popular stuffed animals in 1997, selling more than 100 million that year and further propelling a nationwide Beanie Baby craze," the publication reports.
So, tell us, which Happy Meal toy was your favorite?
Read more: These Are the Biggest Food Failures McDonald's Ever Made
Check out The Cheat Sheet on Facebook!