McDonald's Is Resurrecting This Long-Dead Item Last Seen in the '90s
McDonald's hasn't had Szechuan sauce on the menu since 1998. But after the dipping sauce made a pretty serious cameo on the show Rick and Morty, there's been an overwhelming demand to resurrect the long-dead menu item. Read on for a look at how and why the craze began, the riots that broke out as a result, how McDonald's responded, and how fans are liking the sauce.
Szechuan sauce is back
The premiere of Season 3 had all the ingredients Rick and Morty fans crave: a good Rick flashback sequence (or so we thought), a look at the current state of the world the family's living in (a world where Jerry thrives and "everyone just gets paid in pills"), and discovering what truly drives our antihero: Szechuan sauce.
After a few initial attempts at bringing back the sauce, McDonald's finally made it happen. As of Feb. 26, McDonald's began distributing 20 million sauce packs across the country and serving customers while supplies last.
Next: When Rick gets excited, fans get excited. 
Rick got excited about Szechuan sauce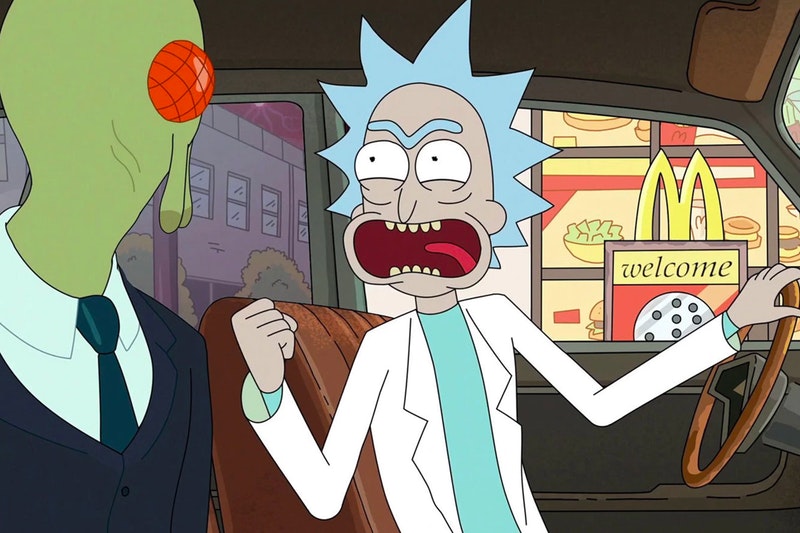 For those who are unfamiliar with the episode, it might seem crazy for a huge corporation like McDonald's to bring back a long-gone dipping sauce for being merely mentioned in an animated show featuring an alcoholic scientist (Rick) and his nervous grandson (Morty).
For Rick and Morty fans, the hype is nothing short of appropriate. You see, Rick doesn't get excited about much. He's not excited about his family, he's not excited about the different worlds he blows through, and he's not excited about life. But in Season 3, Episode 1, Rick gets excited about Szechuan sauce.
Next: Where it all began
The first mention of the sauce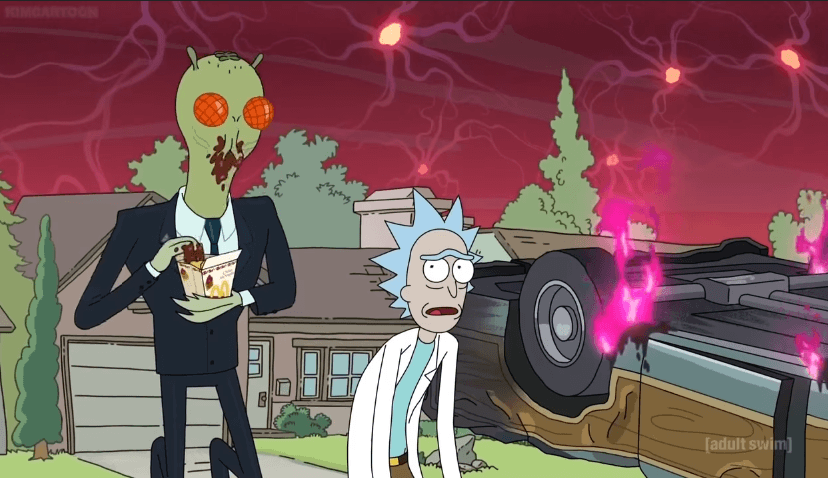 The episode opens on a galactic federation agent named Cornvelious Daniel interrogating Rick about discovering interdimensional travel. Oh yeah, the interrogation takes place in Rick's mind. (They start in the cerebellum to be exact. Rick's cerebellum is modeled after a Shoney's because what else would it look like?)
On their way to the memory that supposedly holds the formula for interdimensional travel, Rick makes a mandatory stop at a memory he claims is "the moment that changed everything." We then see Rick and Cornvelious at a McDonald's drive-thru asking for "as much [sauce] as you're allowed to give me."
Next: What sealed the deal
The epic Szechuan sauce-driven monologue at the end of the episode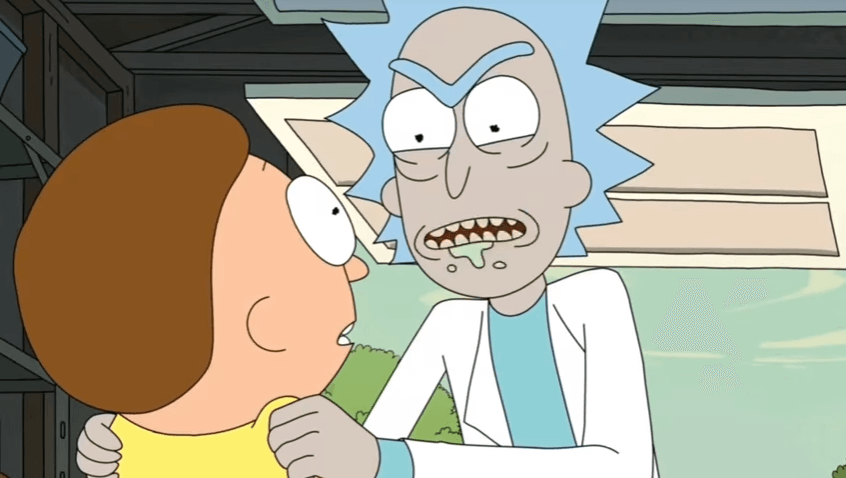 The initial mention of the sauce was a fun, niche bit (some might even say brain-melting), but it perhaps wasn't worth the Szechuan sauce craze that ensued after the episode aired. The monologue at the end of the episode, though — where Rick lays out all of his deepest, darkest, yummiest intentions to Morty — is what fans are deeming riot-worthy.
"I'm not driven by avenging my dead family, Morty. I'm driven by finding that McNugget sauce. … That's my series arc, Morty," he spits at his grandson, crazed.
Next: McDonald's just wasn't prepared for the intensity of the craze.  
How McDonald's responded
After the episode aired, McDonald's received a huge demand from Rick and Morty fans to bring back the signature 1998 sauce that originally debuted to promote the Disney movie Mulan. The fast food restaurant tried to capitalize on the sudden surge of interest in its brand, now being tied to a cartoon with a cult-like following.
McDonald's attempted to serve a limited number of sauce packets to a few select locations, but it severely underestimated the number of Rick and Morty fans who traveled far and wide to get a taste of that sweet, sweet sauce. Furthermore, it underestimated the nature of the fans who sought out the chaos brought on by the sauce craze. When the sauce ran out, fans rebelled against McDonald's. At one location, the police had to deal with angry crowds.
Next: The sauce is getting mixed reviews. 
What the sauce tastes like
The sauce itself is getting mixed reviews. This YouTube reviewer gives the sauce a 9.4 out of 10. Cornvelious Daniel calls it "f***ing awesome."
"It's goopy, sweet, and very salty," says Business Insider in its review of the sauce. If you're lucky enough to snag a packet, you'll have to draw your own conclusions.
Next: This time around might not be any better.
Take 2 is off to a rocky start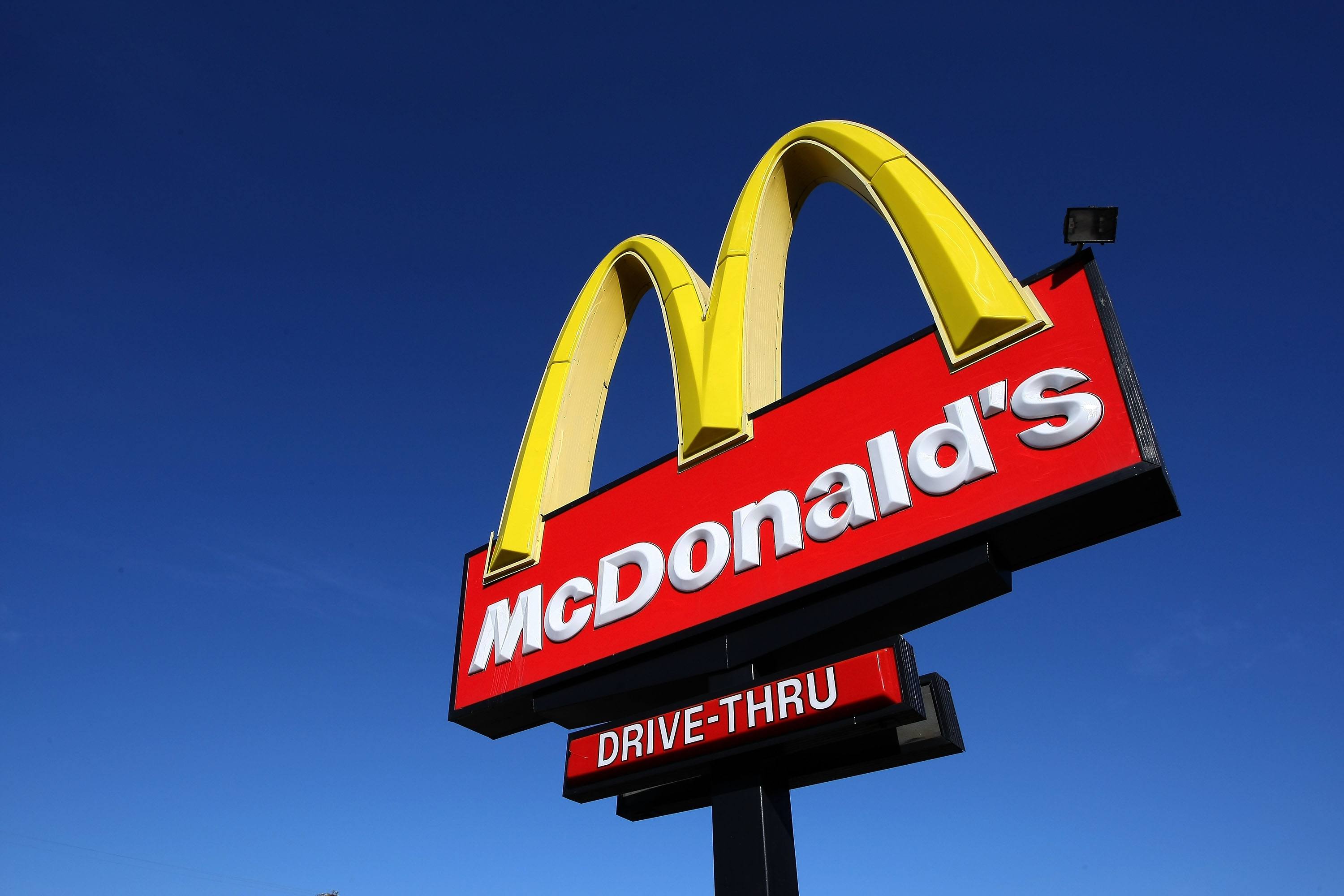 "While the rollout of this new wave of sauce is nowhere near as disastrous as what happened in October, this new attempt still feels mismanaged," according to Inverse. By lunchtime on its release date, many locations reported already being sold out of the sauce, while some locations apparently had no idea they were even supposed to be serving a product from the '90s.
Regardless of whether each and every Rick and Morty fan gets their grubby hands on a packet of Szechuan sauce, there's one thing we can surmise: Rick would be pleased with the chaos he created. After all, at the end of the day, none of this really matters because "nobody exists on purpose. Nobody belongs anywhere. Everybody's gonna die," so we all might as well just come watch TV.
Check out The Cheat Sheet on Facebook!