Here Are All of the Mean Things North Korea Has Said About Donald Trump
A Donald Trump/Kim Jong Un showdown was bound to happen. The two have clashed since the Trump took office. Trump and Kim Jong Un have been baiting each for a while now, and in February 2018, North Korea's official party newspaper published a piece that might contain the most damaging rhetoric toward Trump yet
Read on to and find out the awful things that Kim Jong Un has said about Trump — and other U.S. presidents. And, find out what Trump fired back.
1. Here's how the latest feud started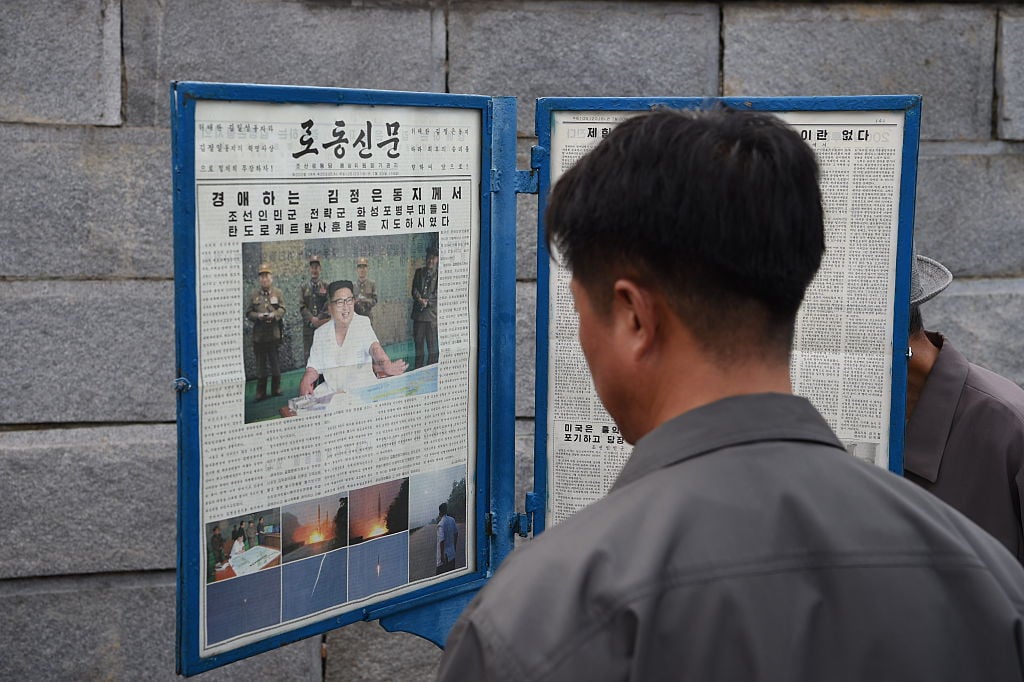 Rodong Sinmun, the official North Korean party newspaper, published a long article in February 2018 — and the article had some pretty awful things to say about Donald Trump, according to The New York Times. One thing it accused Trump of doing is using his discussion of human rights during his State of the Union address as a pretense to take military action against North Korea.
During his speech on Jan. 30, 2018, Trump said that Pyongyang's pursuit of nuclear weapons is "reckless," and he spoke about its and human rights abuses. Apparently, North Korea took that as a threat of military action.
Next: Trump took a page from Bush's playbook.
2. Trump's State of the Union Address Comparison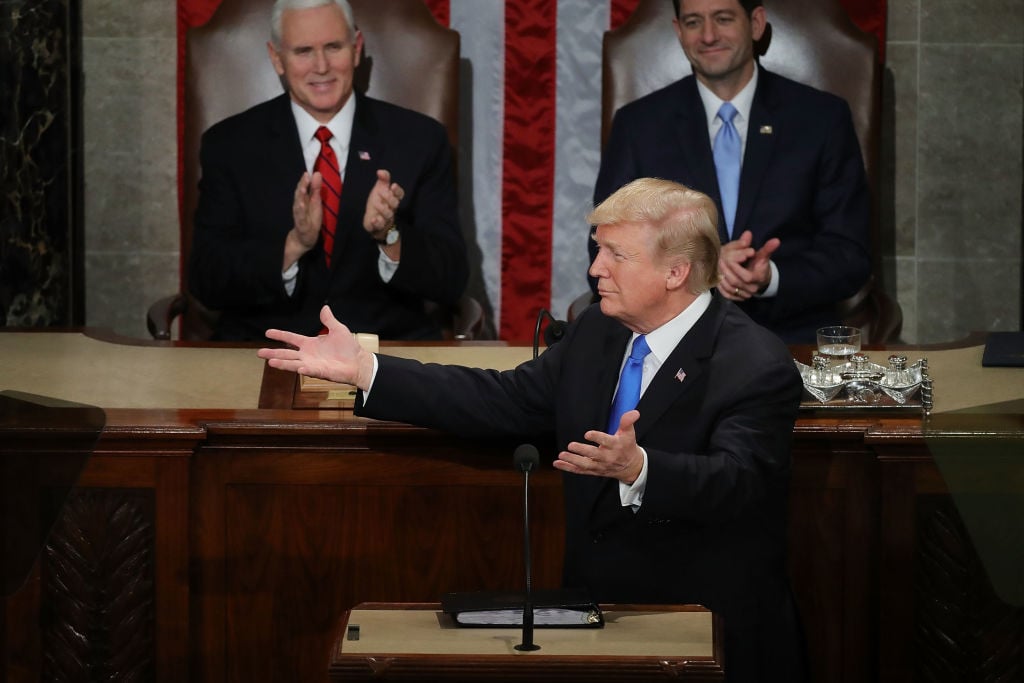 The article in Rodong Sinmun also compared Trump's speech to a 2002 address by President George W. Bush before he made the decision to invade Iraq, according to The New York Times. When Bush delivered his 2002 State of the Union address, he described Iraq, Iran, and North Korea as the "axis of evil," he went on to invade Iraq. North Korea assumes that because Trump talked about North Korea's "depraved character" he wants to follow in Bush's footsteps and declare war.
Next: The pot calls the kettle black.
3. Kim Jong Un maintains Trump is nuts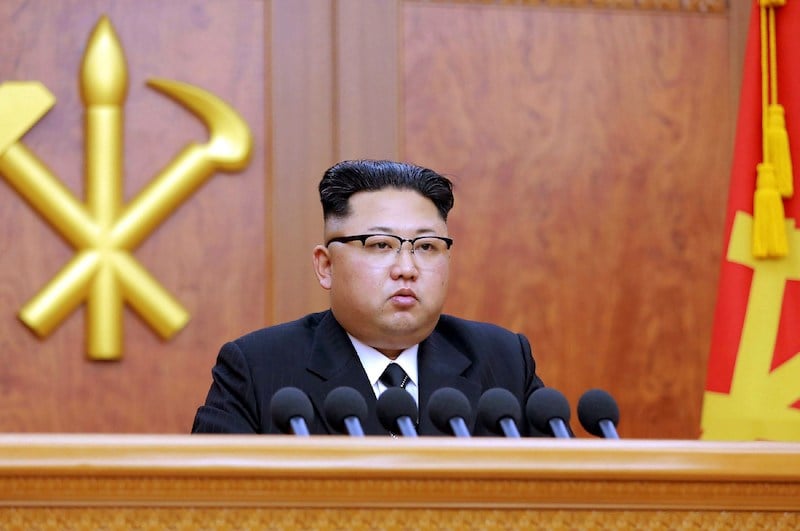 The Rodong Sinmun commentary had plenty more to say about Trump, according to The New York Times. It described the U.S. leader more than once as "mentally unstable" and went on to say that Trump must be "dolt-like" if he thinks North Korea wouldn't respond to an attack. In fact, the editorial said that North Korea would break Trump's back if he touched "one clump of grass" in the country.
Next: Translation problems 
4. Some translation glitches in the commentary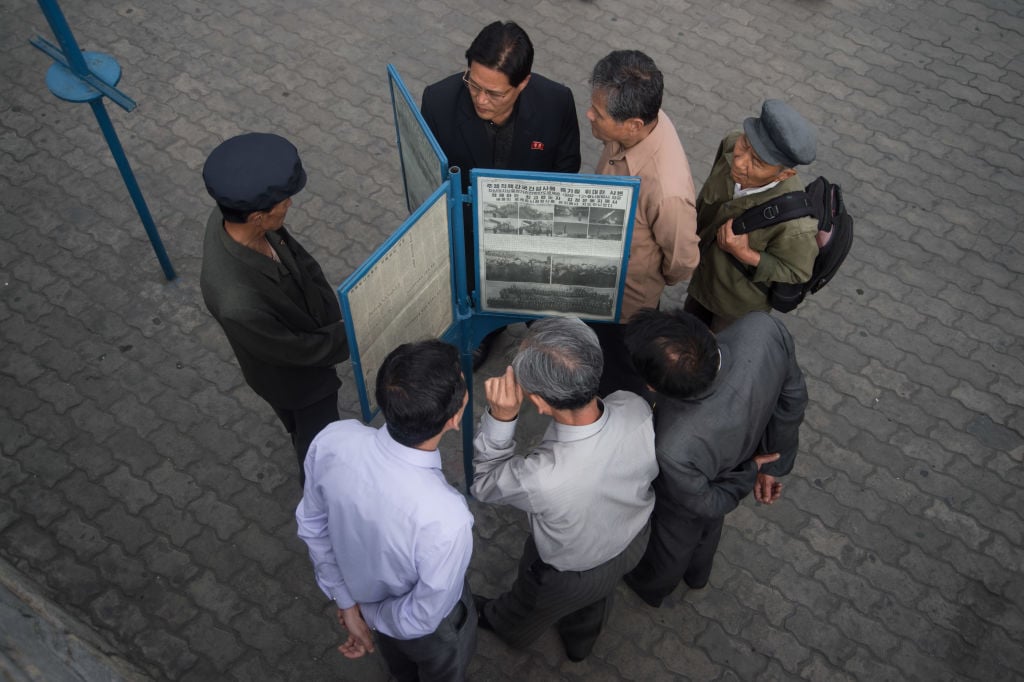 Translating the Rodong Sinmun commentary apparently proved rather difficult. According to The New York Times, an English translation of a part of the commentary didn't completely make sense. The only way for the United States and the world to find peace, said the translator, would be "to urgently detain Trump, who is putting the U.S. and the world in turmoil, in the isolated hospital of psychopath."
Next: Trump comments caused a furor.
5. Here's how Trump really infuriated Kim Jong Un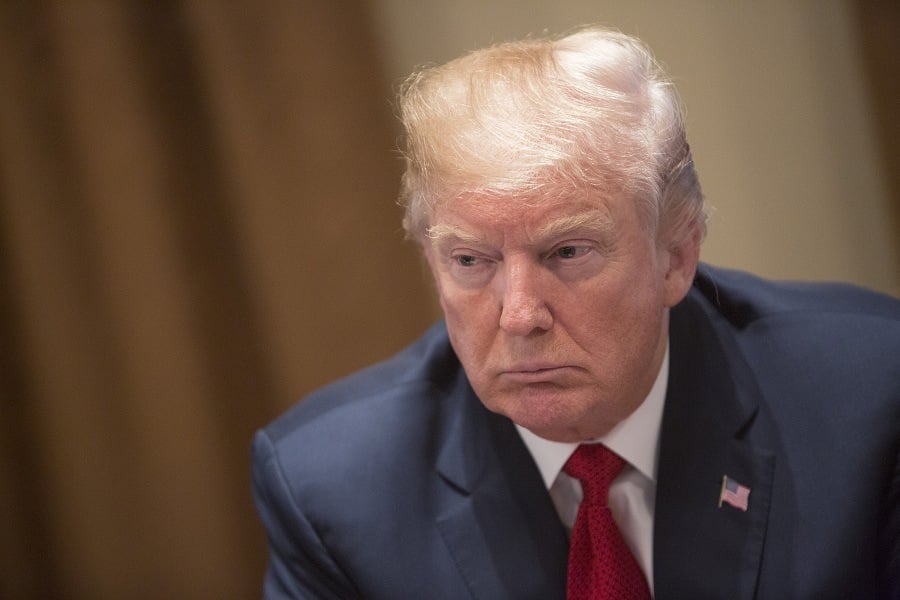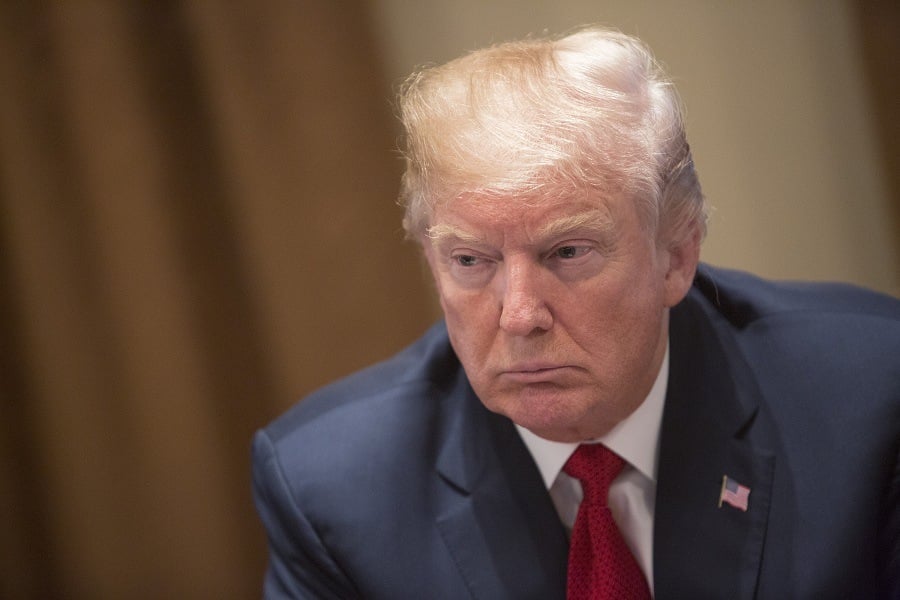 Trump had plenty to say about North Korea during his State of the Union address — and he spoke to some very interesting audience members. The parents of Otto Warmbier, an American college student who died just after he was released from a North Korean prison in 2017, and activist and North Korean defector Ji Seong-ho were present, according to The New York Times. "Today he lives in Seoul, where he rescues other defectors and broadcasts into North Korea what the regime fears the most — the truth," said Trump about Ji Seong-ho.
Next: Someone lost a job.
6. Trump demands loyalty against Kim Jong Un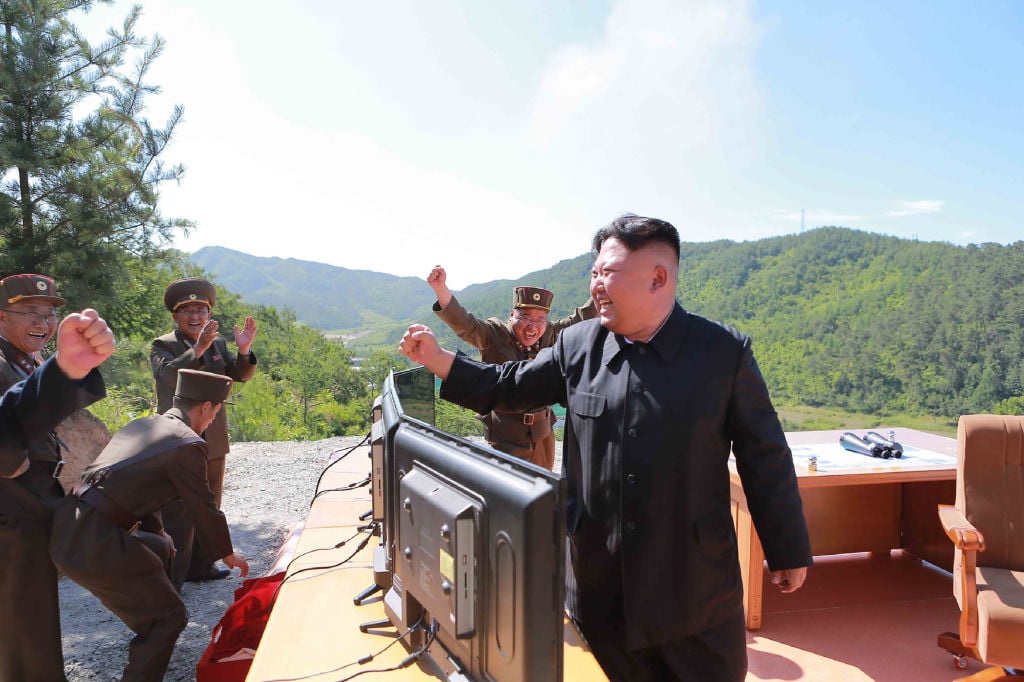 When Victor Cha — the former choice for Ambassador to South Korea — said he didn't support a U.S. preemptive strike on North Korea, he was no longer the White House's candidate of choice. The Washington Post later published an opinion article, according to The New York Times, in which Cha maintained that Trump was thinking about waging a "bloody nose" strike against North Korea. Cha said that if Trump did this, it could escalate "into a war that would likely kill tens, if not hundreds, of thousands of Americans."
Next: North Korea hates defectors
7. Trump made the mistake of praising a North Korean defector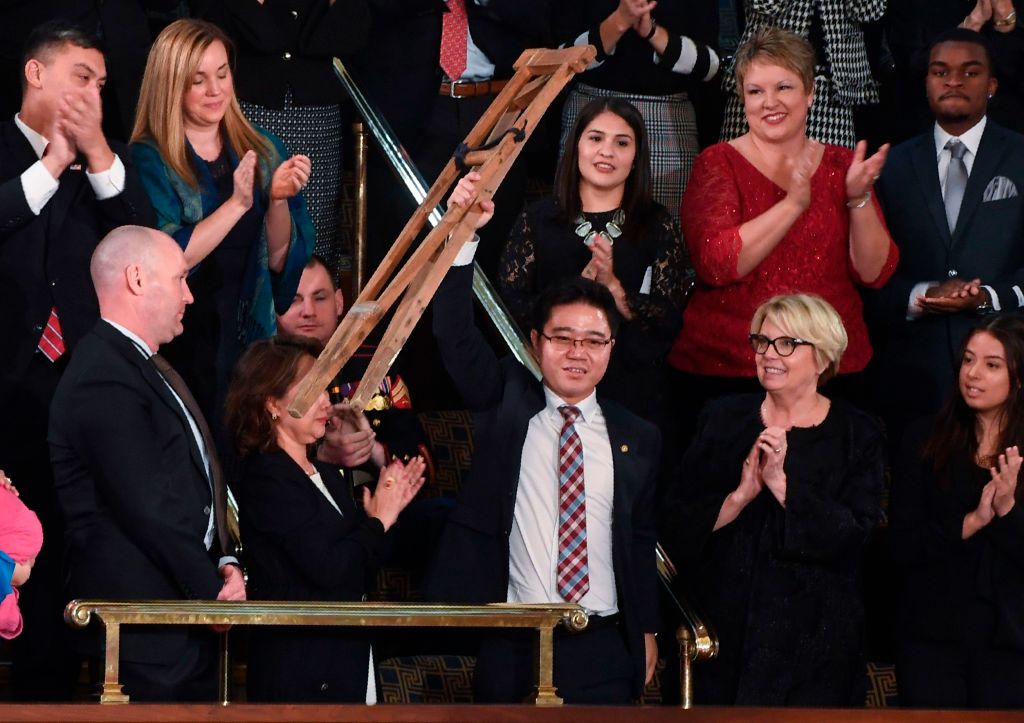 The Rodong Sinmun not only criticized Trump for raising the issue of human rights in North Korea during his State of the Union address, it had an issue with him speaking about North Korean defector Ji Seong-ho — at all. Because Trump praised Ji Seong-ho for his dramatic flight to freedom, the newspaper criticized him for praising "human trash."
When Ji was 13, he lost his left foot and left hand in a train accident when he was looking for coal to exchange for food, and he went through a lengthy surgery — without any anesthetic. He got no rehabilitative care, and had to get around on wooden crutches. He used those crutches to travel thousands of miles to defect to South Korea in 2006.
Next: Trump violates human rights?
8. North Korea accuses Trump of violating U.S. citizens' human rights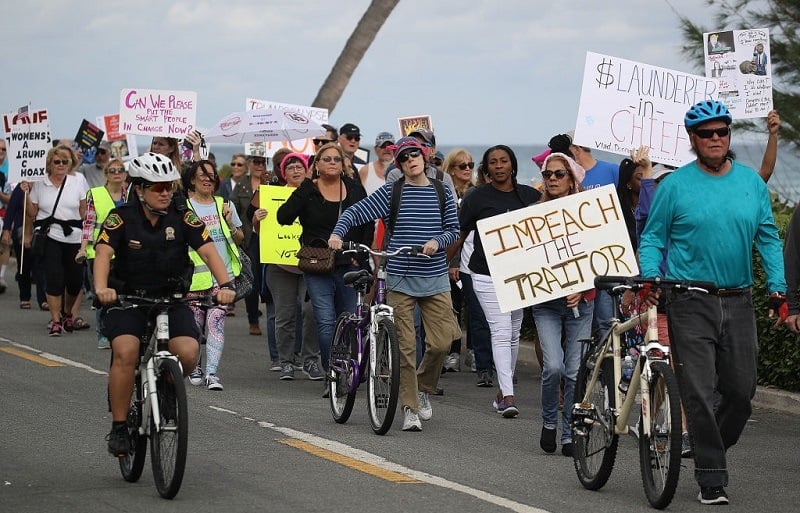 In answer to Donald Trump's assertion that the North Korean regime is committing atrocious human rights violations, the article in Rodong Sinmun accused U.S. of perpetrating human rights violations. The newspaper cited those violations as gun crime and racism, which the North Korean government recently released a report about.
Next: Not the first time
 9. North Korea has insulted other U.S. leaders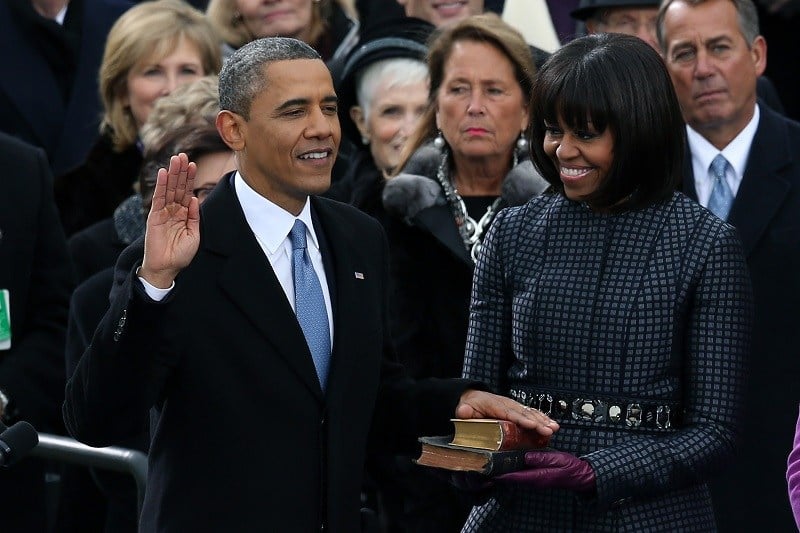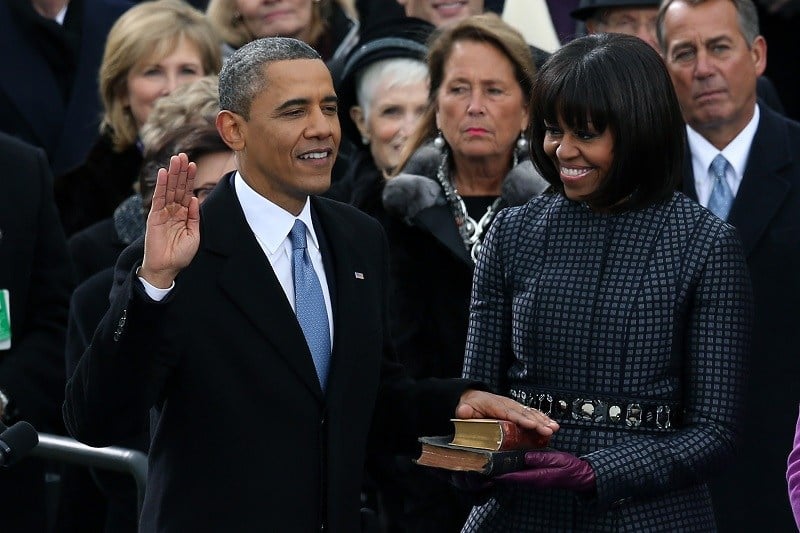 This isn't the first time North Korean state propaganda has criticized U.S. leaders. It has insulted President Barack Obama by publishing "citizens' quotes" that included calling Obama as "a clown" and a "dirty fellow," and suggesting he "live with a group of monkeys in the world's largest African natural zoo and lick the breadcrumbs thrown by spectators."
In 2009, North Korea referred to then-Secretary of State Hilary Clinton as "a funny lady," who is "by no means intelligent," and went on to say she "looks like a primary schoolgirl and sometimes a pensioner going shopping." according to The New York Times. And it called the George W. Bush administration "a bunch of tricksters and political imbeciles who are the center of a plot breeding fraud and swindle."
Next: Kim Jong Un called Trump a neukdari.
10. Kim Jong Un called Trump a dotard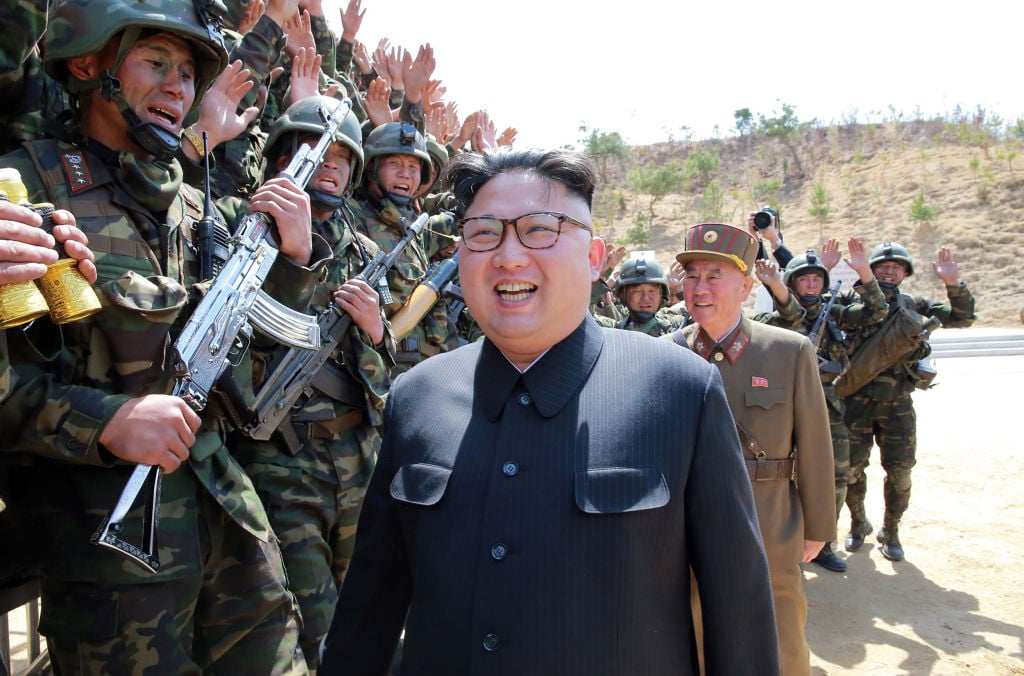 In September 2017, Trump speech at the United Nations General Assembly. During it, he threatened to "totally destroy" North Korea and called Kim Jong Un "Rocket Man." Of course, Pyongyang retaliated.
In response to his threat, Kim Jong Un called Trump a "mentally deranged dotard." The actual Korean word Kim Jong Un used was "neukdari," which translates into a derogatory term for someone who is old, lazy, useless, and demented.
Next: Trump fires back
11. Trump responds to dotard insult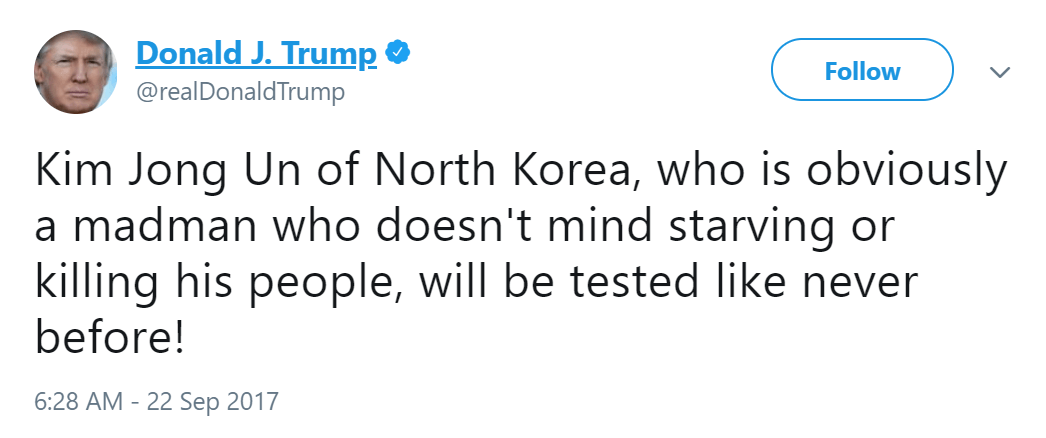 President Trump could not leave Kim Jong Un's insult — calling him a dotard — alone. He took to Twitter in the early morning to strike back, saying Kim Jong Un is "obviously a madman who doesn't mind starving or killing his people."
Next: Death sentence
12. North Korea 'sentences Trump to death'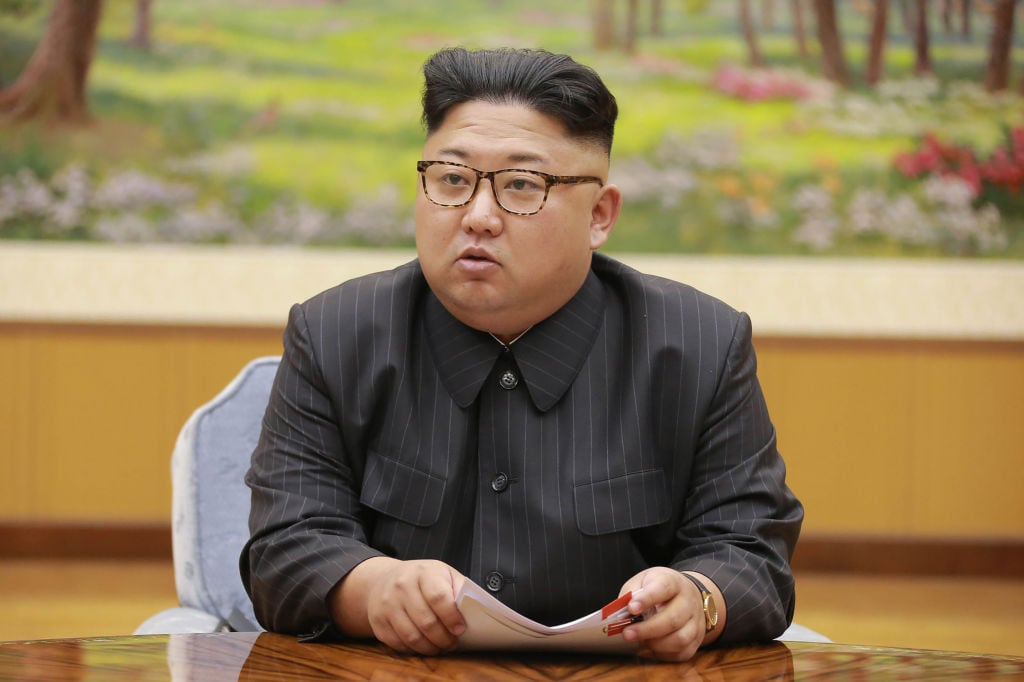 North Korea's state media isn't standing for President Trump's insults to its leader, Kim Jong Un, according to The Guardian.When Trump talked about the North's "cruel dictatorship" in a speech to legislators in Seoul, tempers flared. In November 2017, the North Korean press said Trump deserved the death penalty, and it also lambasted him for canceling his visit to the inter-Korean border, calling him a coward.
Next: Insult upon insult
13. North Korea insults worldwide leaders, too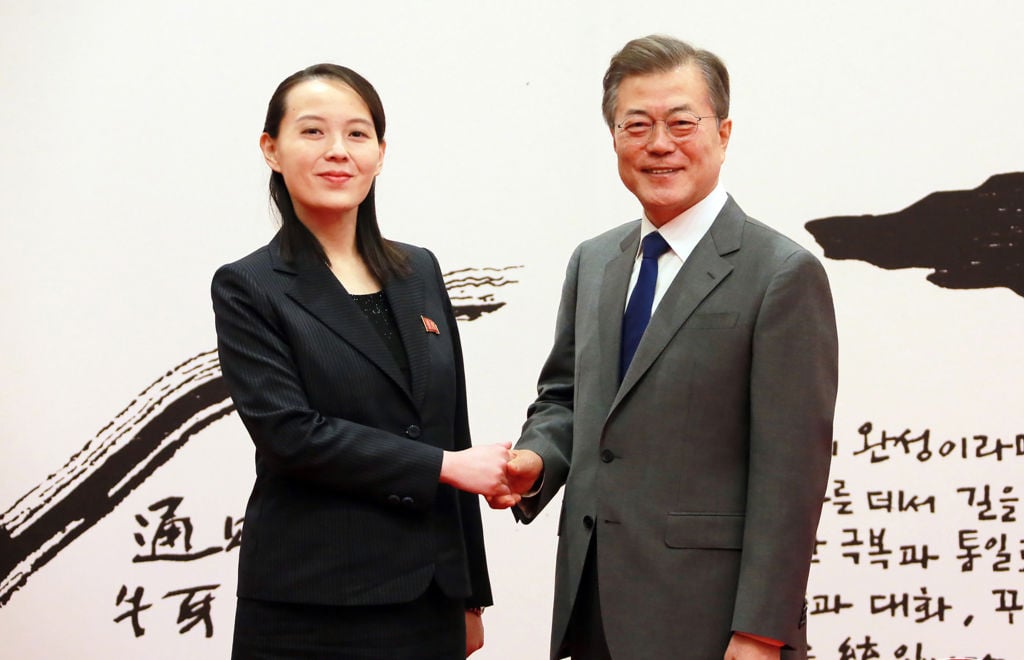 North Korea media has had so much to say about other foreign politicians it's hard to include it all. It called President Park Geun-hye of South Korea a "prostitute" and a "snake" who should "meet a miserable dog's death."
And lest we forget when it commented that George W. Bush looked like "a chicken soaked in the rain" when he dodged a shoe someone threw at him him during 2008 Baghdad news conference.
Next: Trump's trip
14. North Korea lambasted Trump for visiting Asia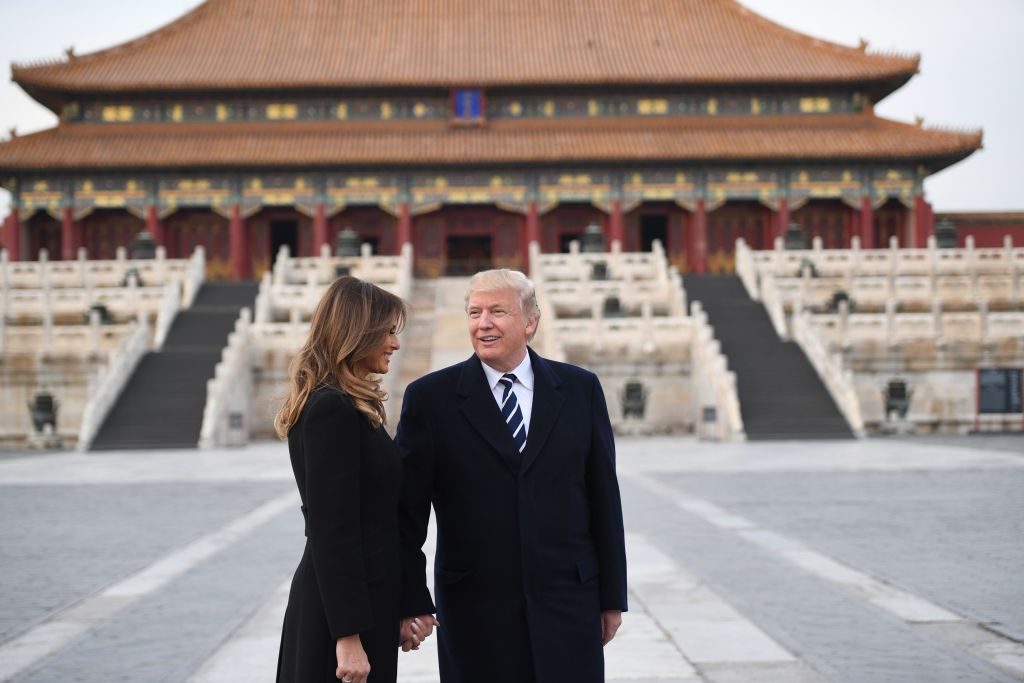 In November 2017, Trump made a 12-day trip to visit Japan, South Korea, China, Vietnam and the Philippines. According to the Independent, North Korea had something to say about his trip. It's foreign ministry said Trump's tour was "a warmonger's trip for confrontation with our country, trying to remove our self-defensive nuclear deterrent." In addition, it said that, "reckless remarks by an old lunatic like Trump will never scare us or stop our advance."
Next: Trump escalates things.
15. Trump responds to yet another Kim Jong Un insult — inappropriately
Donald Trump wasn't about to let North Korea's remarks about his Asia tour go "unanswered." He took to Twitter — from Hanoi, Vietnam — the day after the foreign ministry made the remarks.
"Why would Kim Jong-un insult me by calling me 'old,' when I would NEVER call him 'short and fat?'" Trump wrote in his tweet, referring to Kim Jong Un, North Korea's leader. "Oh well, I try so hard to be his friend — and maybe someday that will happen!"
Read more: The Similarities and Differences Between Donald Trump and Kim Jong Un Will Surprise You
Check out The Cheat Sheet on Facebook!