Melania Trump Finally Acknowledges the Criticism She Receives for Her Anti-Bullying Campaign
One of Melania Trump's biggest projects as first lady has been tackling the topic of cyberbullying. With her husband known as one of the most prolific Twitter agitators — as Politico describes him — she's been met with some harsh criticism of her platform choice. Read on for a look at how the first lady addresses the naysayers and how she intends to make a difference (page 7).
1. Melania Trump hosted a roundtable discussion to tackle cyberbullying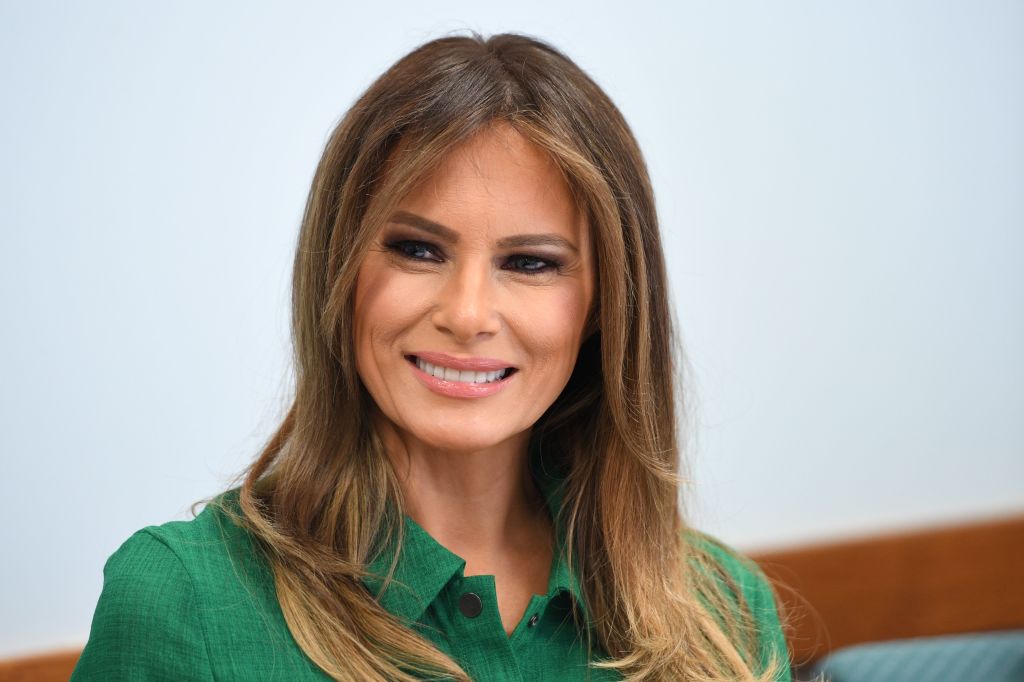 First lady Melania Trump hosted an organized roundtable event with some of technology's top executives to discuss her campaign against cyberbullying. Such entities as Google, Twitter, Snapchat, and Facebook received invitations to the White House for the discussion.
"Mrs. Trump has simply asked for a meeting to discuss one of the many things that impacts children — as she has done many times in the past, on several different topics," communications director Stephanie Grisham told CNN of the event.
Next: Melania has spoken about cyberbullying since being on the campaign trail.
2. She cared about cyberbullying even before her husband took office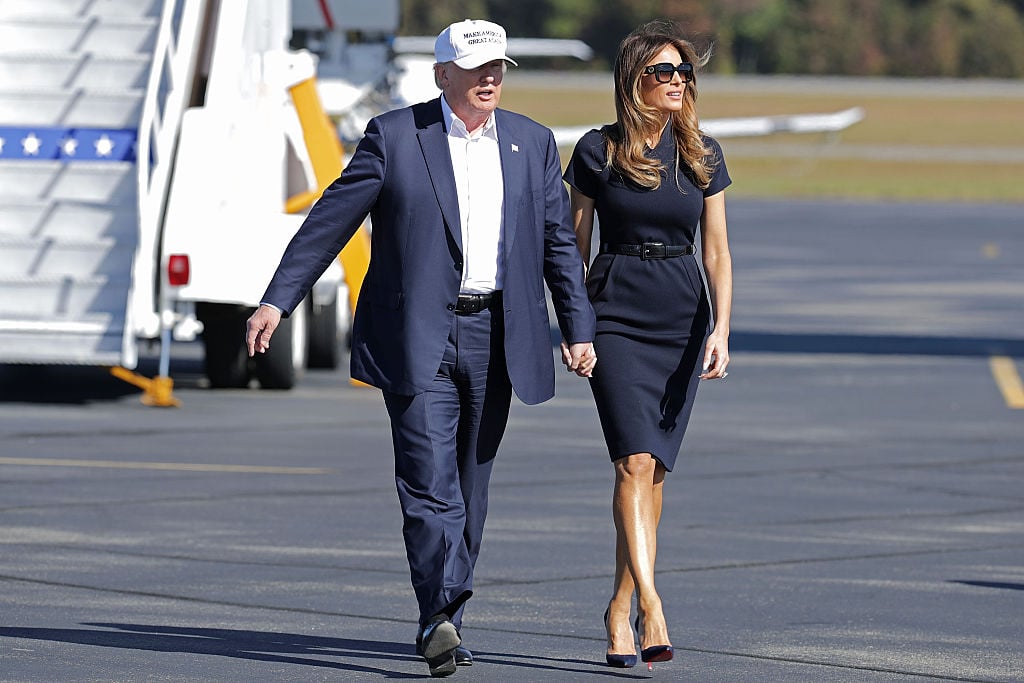 At a campaign rally in Pennsylvania, Melania Trump spoke about bullying and how the issue was close to her heart.
"It is never OK when a 12-year-old girl or boy is mocked, bullied or attacked. It is terrible when that happens on the playground," she said at the rally. "And it is absolutely unacceptable when it is done by someone with no name hiding on the internet. We have to find a better way to talk to each other, to disagree with each other, to respect each other. We must find better ways to honor and support the basic goodness of our children, especially in social media."
Next: This is what upsets her critics.
3. What her critics are saying
Critics have asked how Melania Trump can be at the forefront of the fight against cyberbullying when it seems one of her husband's presidential tactics is to bully his naysayers on the internet.
"This reminds me: how is @FLOTUS's campaign against cyber-bullying going?" tweeted Jake Tapper in response to a tweet from Donald Trump that read: "…to Mar-a-Lago 3 nights in a row around New Year's Eve, and insisted on joining me. She was bleeding badly from a face-lift. I said no!"
Next: What she told her critics
4. She used the discussion as an opportunity to address her critics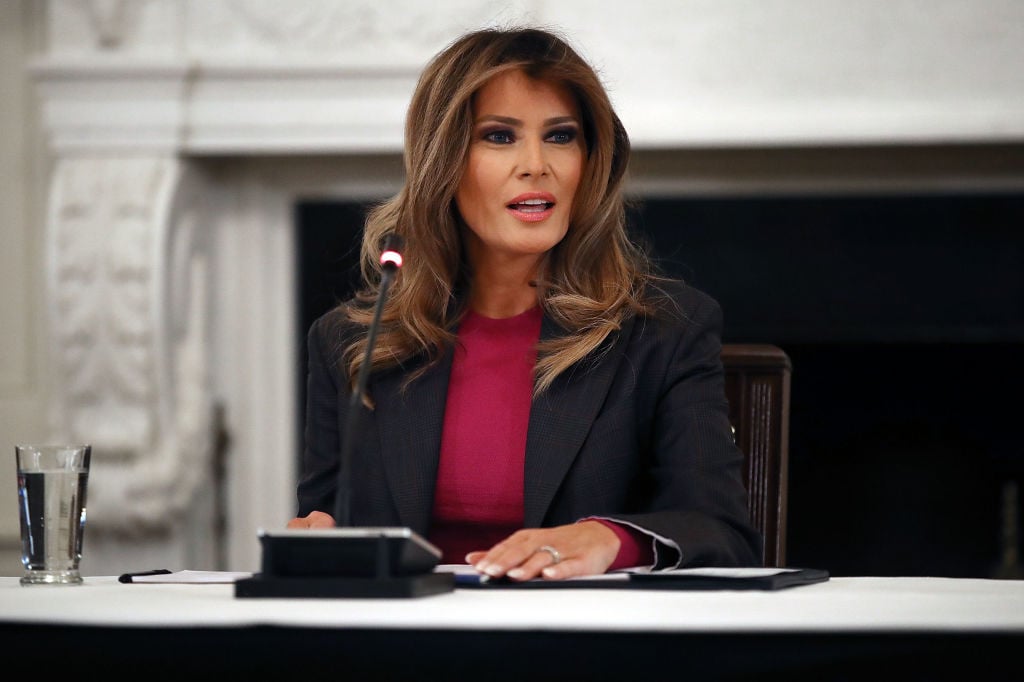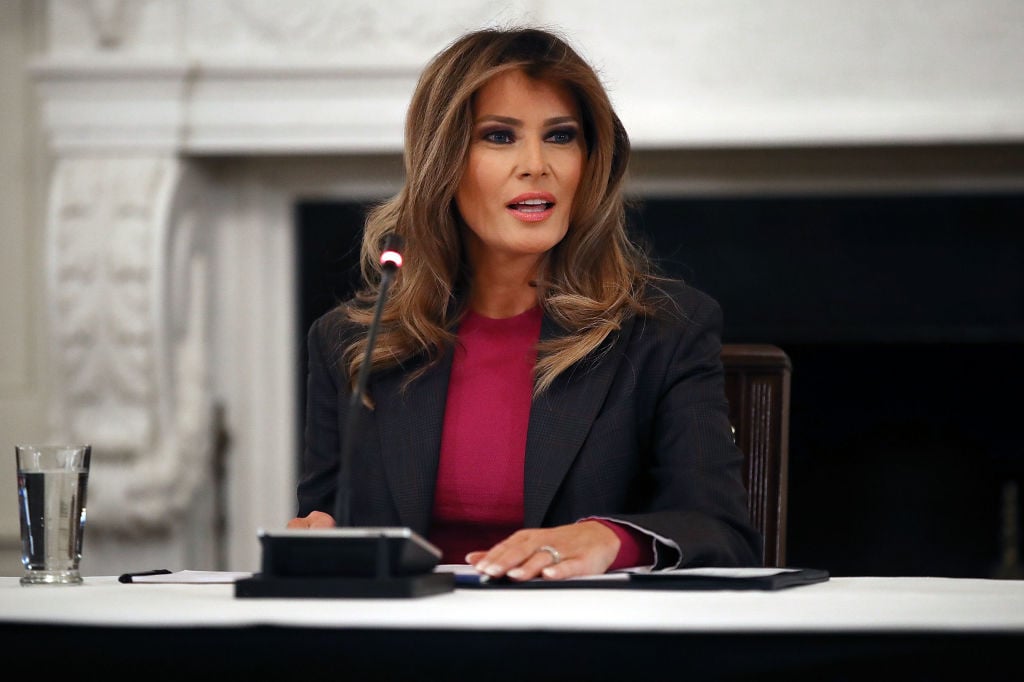 In her speech to some of technology's finest, Melania Trump wasted no time addressing the elephant in the room.
"I'm well aware that people are skeptical of me discussing this topic," she said at the event. "I have been criticized for my commitment to tackling this issue and I know that will continue."
Next: Getting down to business
5. She wanted to get to tackling the issue at hand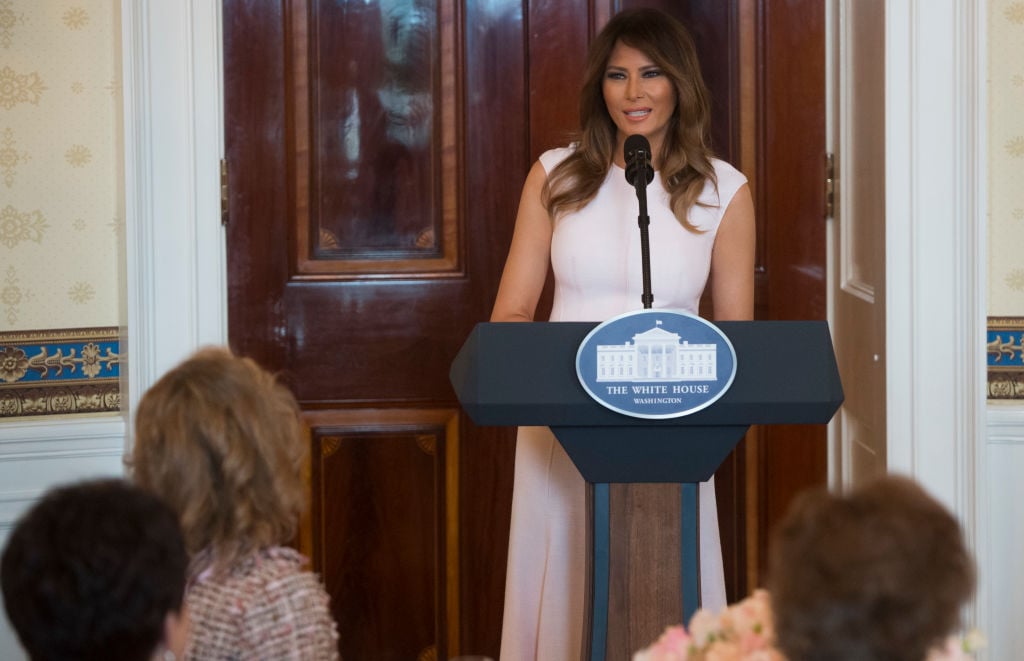 "In my role as first lady, I receive many letters from children who have been bullied or feel threatened on social media. I know that each of your companies and groups have been working on these issues for many years and I look forward to hearing what you have learned, what has been accomplished and what progress still needs to be made," she said at the event.
Next: The first lady is her own person.
6. Grisham: Melania Trump is not her husband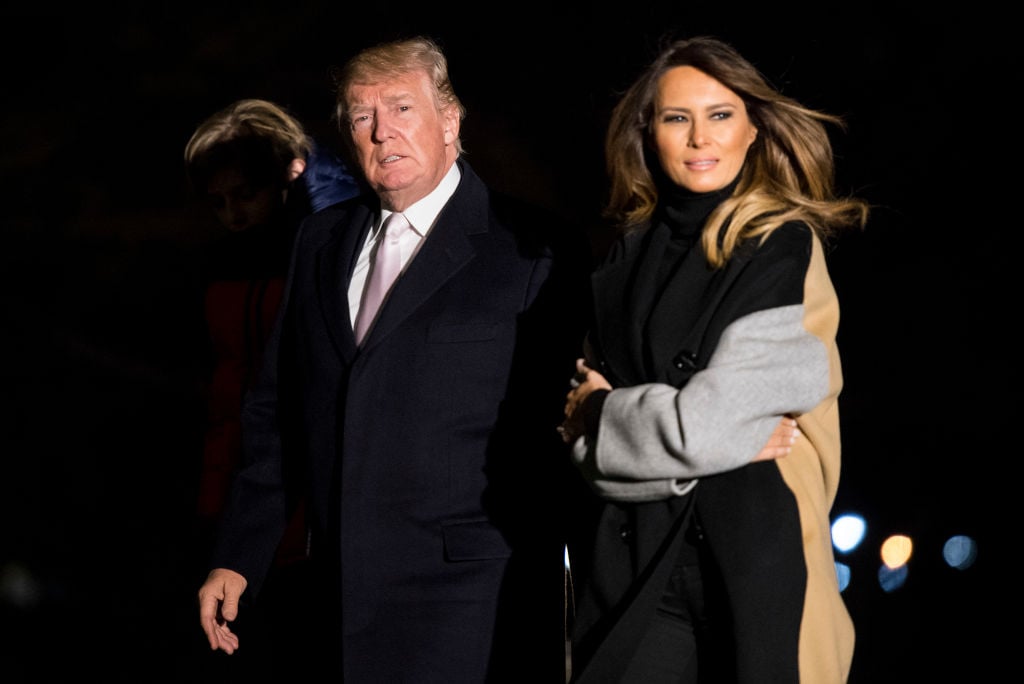 "Yes, she knows there is going to be criticism, but she is an independent woman who is doing what she feels is right for children," communications director Stephanie Grisham told CNN. "This should be celebrated, not criticized. It is our hope that people will be supportive of the goal to do all we can to help children grow up to be happy, healthy and morally responsible adults."
Next: Setting an example
7. Making a difference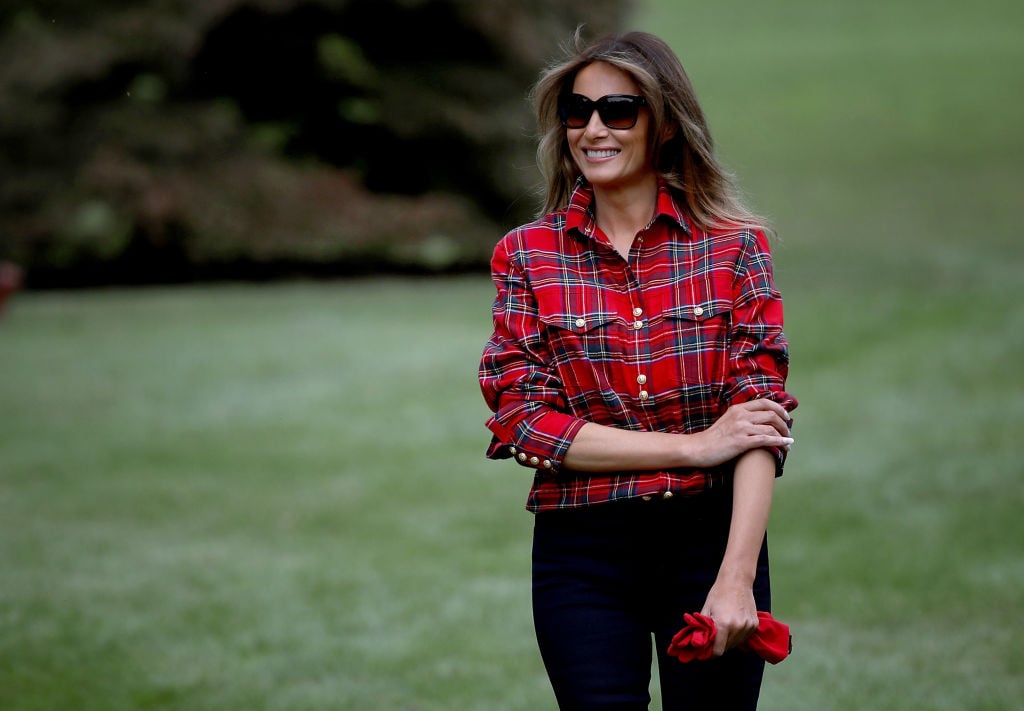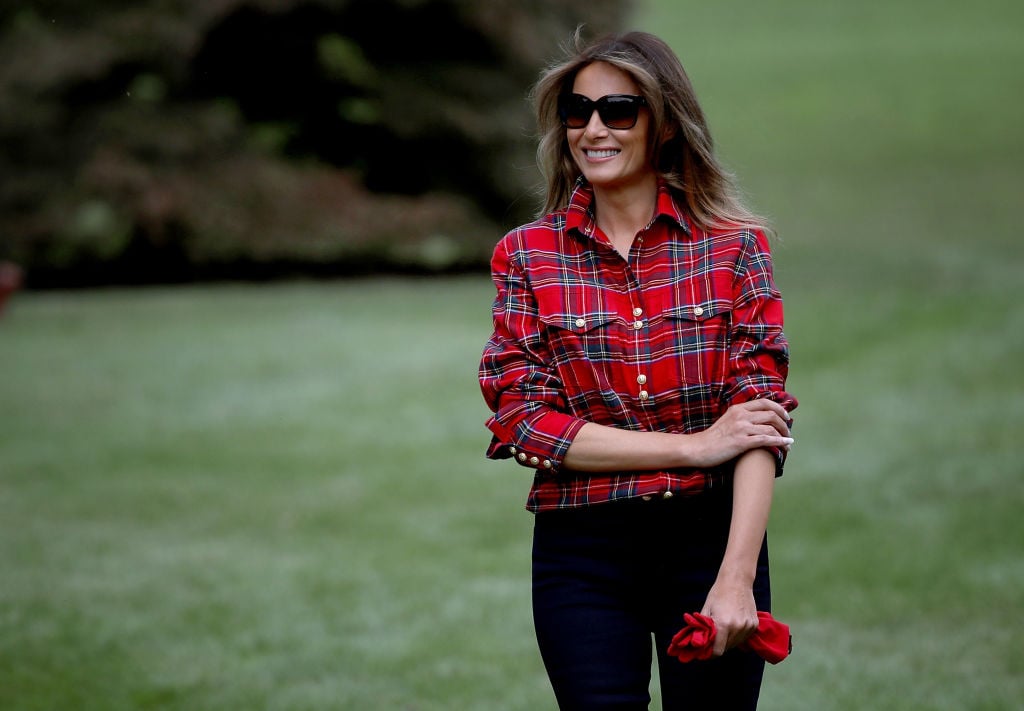 "I believe together we can make a real difference in encouraging positive behaviors on social media," the first lady said to the room full of executives.
In September 2017, Melania Trump made a trip to the United Nations where she spoke about the same topic. She was sure to stress the importance of leading by example. Perhaps that is the first step.
Check out The Cheat Sheet on Facebook!