Melania Trump Is Accused of Copying Michelle Obama — and It's Not the First Time
Melania Trump, who has taken her time adjusting to life in the White House, recently unveiled her official agenda as first lady. Trump explained that she would focus on teaching children to put kindness first in their lives. (Particularly on social media.) Almost immediately, Americans noticed that Melania seemed to be copying her predecessor, Michelle Obama. And this doesn't look like the first time that's happened. After all, the two women are surprisingly alike.
Read on to get the inside story on the current controversy. And discover the other times that Melania Trump has faced accusations of copying Michelle Obama.
1. Melania Trump copied the Obamas' cyberbullying campaign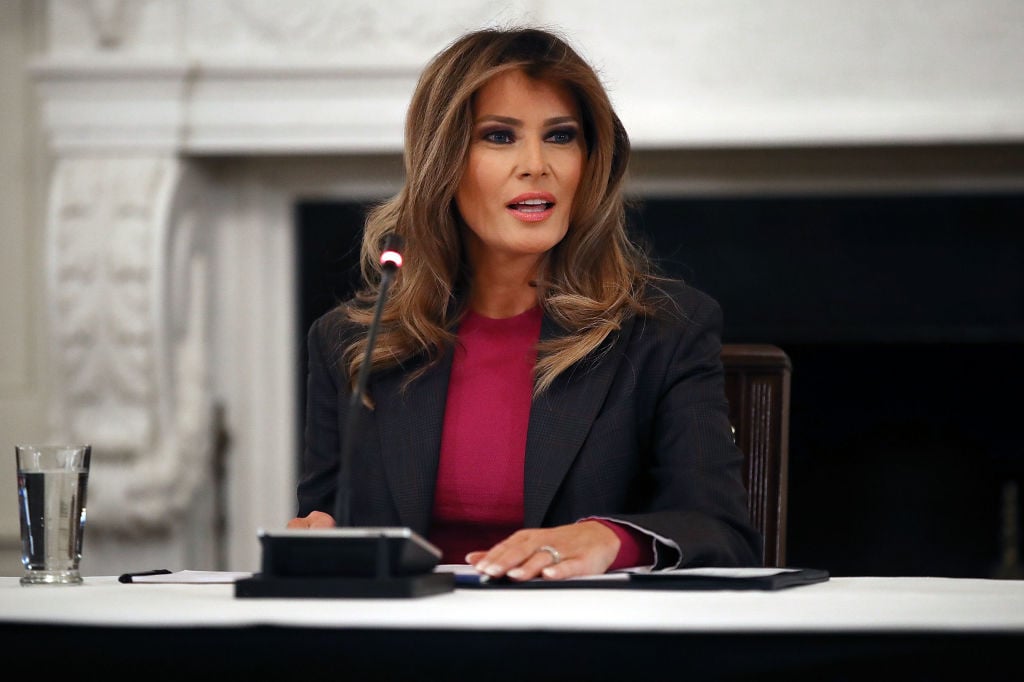 Accusations made in: May 2018
What's in a name? Clues about whom Melania Trump looks to for inspiration, it seems. Newsweek reports that Trump's cyberbullying initiative doesn't seem as original as you'd assume. The program's name, "Be Best," sounds suspiciously similar to Michelle Obama's "be better" answer to Oprah Winfrey. But we have more clues, too.
The Be Best website promotes a booklet to "help kids act thoughtfully and kindly. But Slate reports that that booklet appears to be copied from an FTC document released under the Obama administration. The White House originally stated that Melania Trump had written the booklet with the FTC. But it seems to consist almost exclusively of content that the FTC originally published four years earlier.
Next: Melania Trump showed interest in these.
2. Trump showed interest in Obama's favorite causes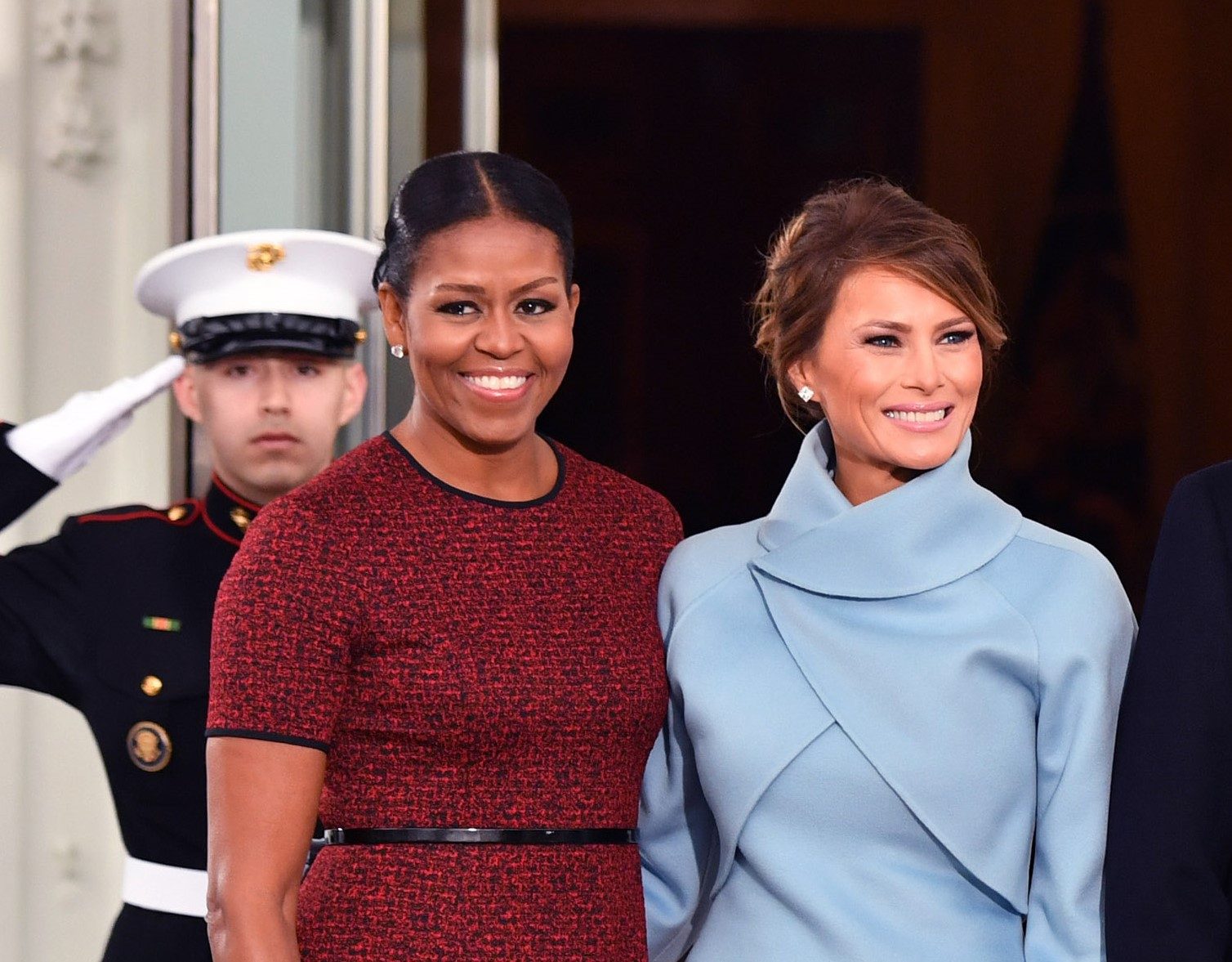 Observations made in: August 2017
Even before Melania Trump shared her official platform as first lady, she made it clear that she would take a page out of Michelle Obama's playbook. As The Boston Globe reported during the summer of 2017, Trump had "shown interest in women's empowerment, military families and children's issues. Mrs. Obama championed all as first lady." The publication even learned from a source that Trump admires Obama, and might be "expressing her admiration by doing things that, if they aren't the same, are similar."
Some expressed doubt that Trump, a woman used to living in a Manhattan penthouse, would continue the tradition of Obama's White House garden. But the current first lady copied her predecessor there, too. Just like Obama, Trump held an event where school children helped her plant and harvest vegetables — a symbolic hallmark of Obama's campaign to encourage healthy eating.
Next: People accused Melania Trump of copying this from Michelle Obama. 
3. Melania Trump was falsely accused of copying Michelle Obama's MLK Day message
Accusations made in: January 2018
On several occasions, Melania Trump really has copied Michelle Obama. But she has also fielded some unfair accusations, too. As Snopes reported in 2018, some people claimed that Trump plagiarized a portion of a speech that Obama delivered in 2016 when she sent her own tweet commemorating Martin Luther King Jr. Day.
Ever since Trump's 2016 Republican National Convention address — more on that in the coming pages — "the First Lady has been plagued with (mostly false) accusations of plagiarism," Snopes reports. Case in point? Claims that Trump copied her MLK Day message from Obama proved false.
Next: Melania Trump really did plagiarize Michelle Obama in this address.
4. In her RNC speech, Trump copied several lines from Obama
Accusations made in: July 2016
At the Republican National Convention in 2016, Melania Trump made headlines by giving a speech that included several lines from a speech that Michelle Obama delivered in 2008. As Vox reported, "One of the more uplifting sections in Melania Trump's convention speech Monday night was virtually identical to a passage from Michelle Obama's convention speech in 2008."
The gaffe had real consequences, even within the Trump campaign. Slate reported in the aftermath that the scandal only served to deepen "the perpetual power struggle. . . between the camp that wants Trump to run a somewhat professional, disciplined operation and the camp that wants him to impulsively do whatever he wants all the time."
Next: Trump fielded false accusations of plagiarism on this occasion. 
5. People claimed Trump copied Obama in a response to Charlottesville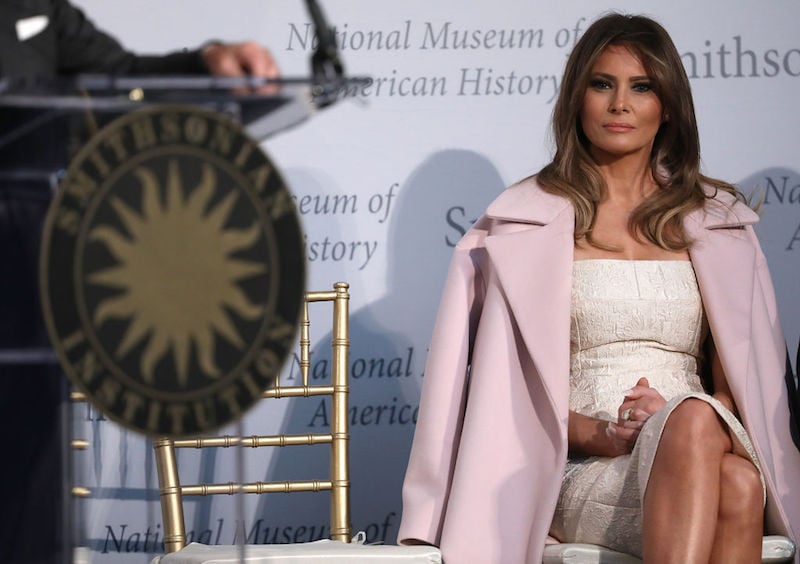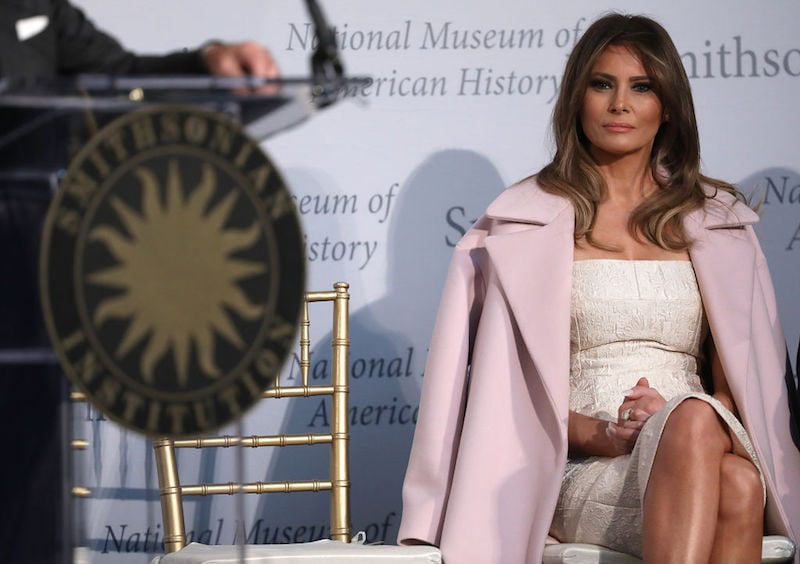 Accusations made in: August 2017
Republicans and Democrats alike criticized Donald Trump for failing to condemn white supremacists after the "Unite the Right" rally in Charlottesville, Virginia. But as the International Business Times reports, the first lady attracted criticism of a different kind for her response to the violence. Americans accused her of plagiarizing comments by Michelle Obama.
Snopes characterized the claim as "unproven." As the fact-checking site noted, "Although we can't yet absolutely rule out the possibility that Mrs. Obama might at some time have expressed something like the thought attributed to her here, we have found no record of her having done so."
Next: Melania Trump has taken cues from Michelle Obama in this area. 
6. Melania Trump took a page out of Michelle Obama's style playbook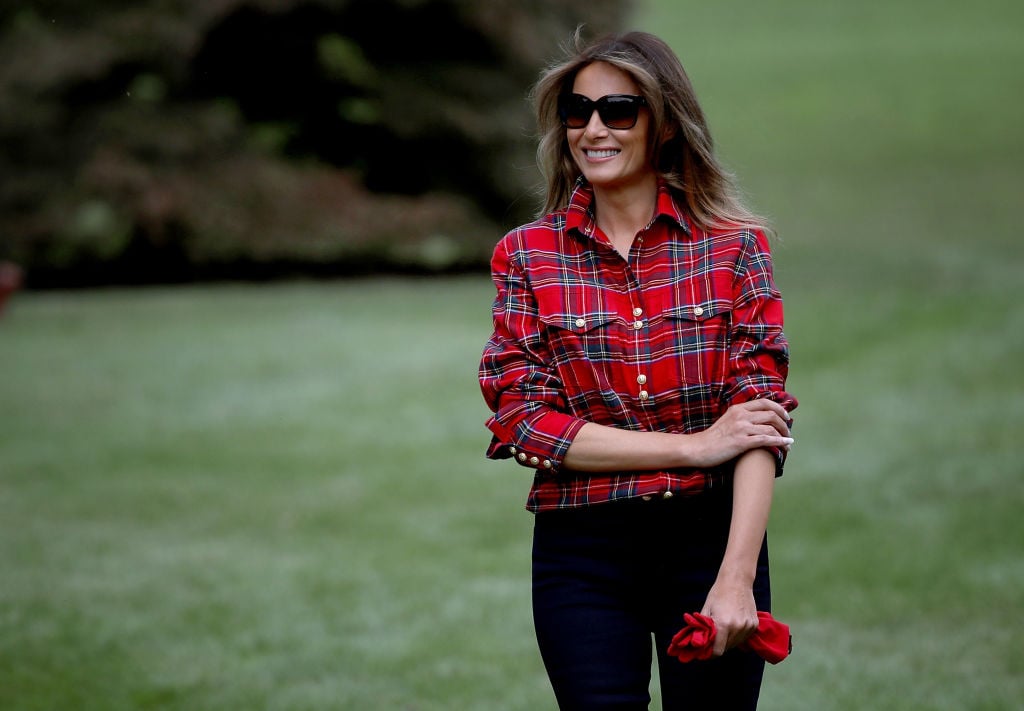 Observations made in: November 2017
Americans admire both Melania Trump and Michelle Obama for their sense of style. In fact, The Boston Globe reports that Michelle Obama "made it acceptable for first ladies to shun the confining, jewel-toned suits that her predecessors wore like uniforms, and her successor is embracing that same free-wheeling fashion sense." The two women have very different styles. But Business Insider notes that Trump has copied one key move from Obama.
Taking a page out of Michelle Obama's book, Melania Trump has developed a habit of stepping out of the White House in high-low looks. While she has a wardrobe full of extravagantly expensive designer clothes, Trump also wears more accessible pieces, like a shirt from J. Crew, or a baseball cap and sneakers. Americans loved the way Michelle Obama wore J. Crew, Target, and other accessible brands. And Trump clearly learned from her predecessor.
Next: Melania Trump also learned this from Michelle Obama. 
7. Trump also copied Obama's strategy to become the most popular person in the White House
Observations made in: April 2018
Another great example of Melania Trump copying Michelle Obama in the best way? The time she switched out her Christian Louboutin stilettos for a pair of Converse. As Business Insider reports, the first lady has repeatedly worn the popular shoes, which cost less than $50. And Obama wore them during her time in office, too.
As Business Insider notes of Trump's strategy, "Swapping out high heels for All Stars is another brilliant move in her political playbook." It may even be playing a role in making the first lady the most popular person in the Trump White House. Her approval ratings have surpassed those of Donald Trump and Ivanka Trump. As Business Insider puts it, "it looks like it pays to invest in a more approachable style."
Read more: The Dark Secrets America's First Ladies Tried to Hide
Check out The Cheat Sheet on Facebook!