Mistakes People Make When Shopping for Groceries at the Farmers Market
The farmers market can be a great place to score deals on fresh, locally grown produce and other artisanal goods. However, there are a lot of mistakes to be had.
From the best time to go to the farmers market (page 5) to the worst thing you can do when buying produce (page 12) we share tips for navigating your local market and avoiding some of the most common mistakes people make when shopping for groceries at a farmers market, ahead.
1. Bring enough cash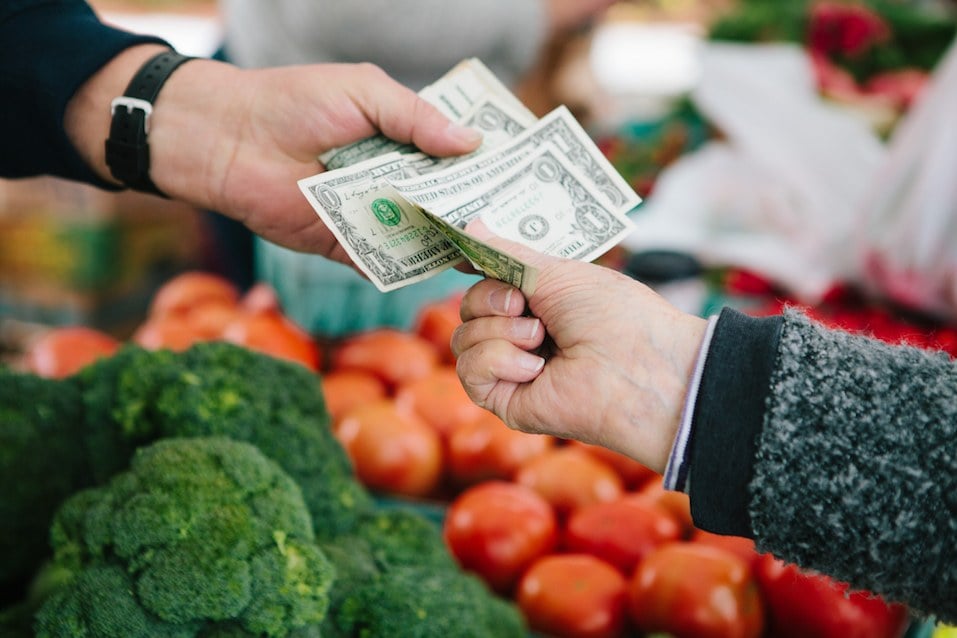 The first mistake people make when shopping at the farmers market for groceries is forgetting to bring cash (and enough of it). Even though we live in a technology world, a lot of booths are still cash only. So, make sure to stop by the ATM before heading to your local farmers market.
Next: Want to bring your dog with you? Read this to avoid any mishaps.
2. Don't bring your dog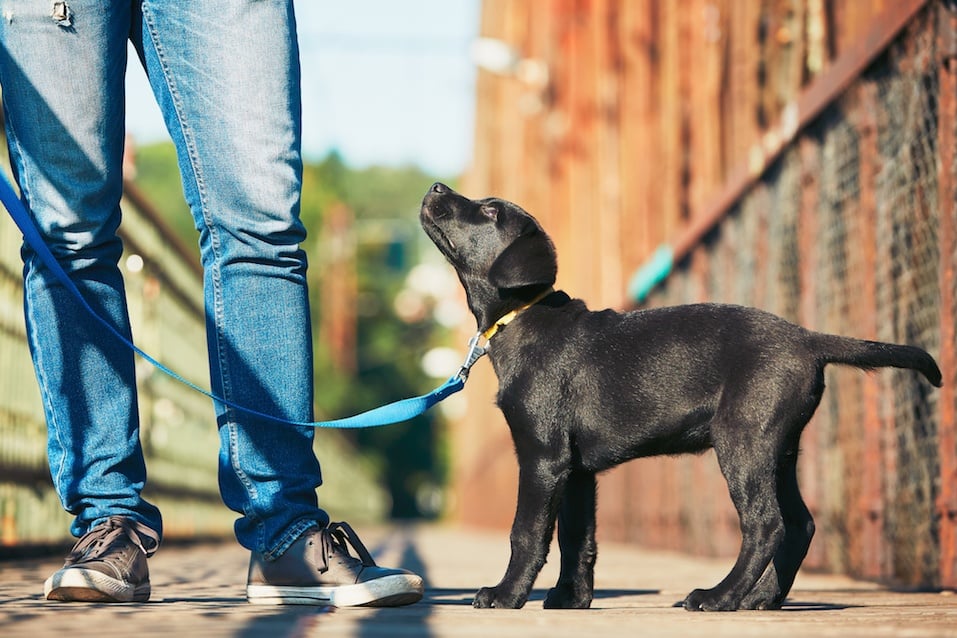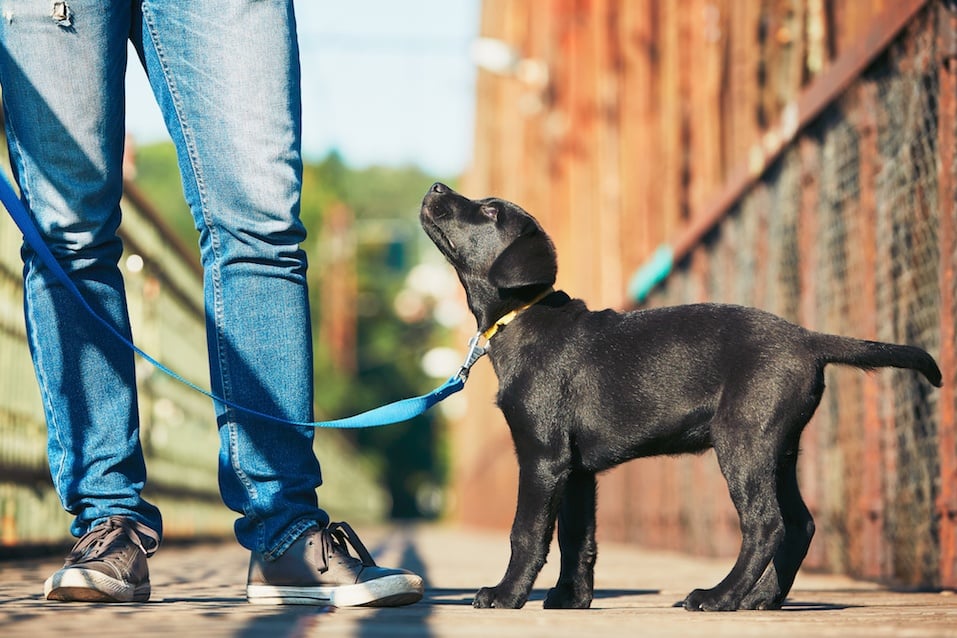 In some states — such as, California — it is illegal to bring your dog to farmers market. To avoid any mishaps, be sure to check your state's policies beforehand.
Next: The first thing you should do when shopping at a farmers market.
3. Do a lap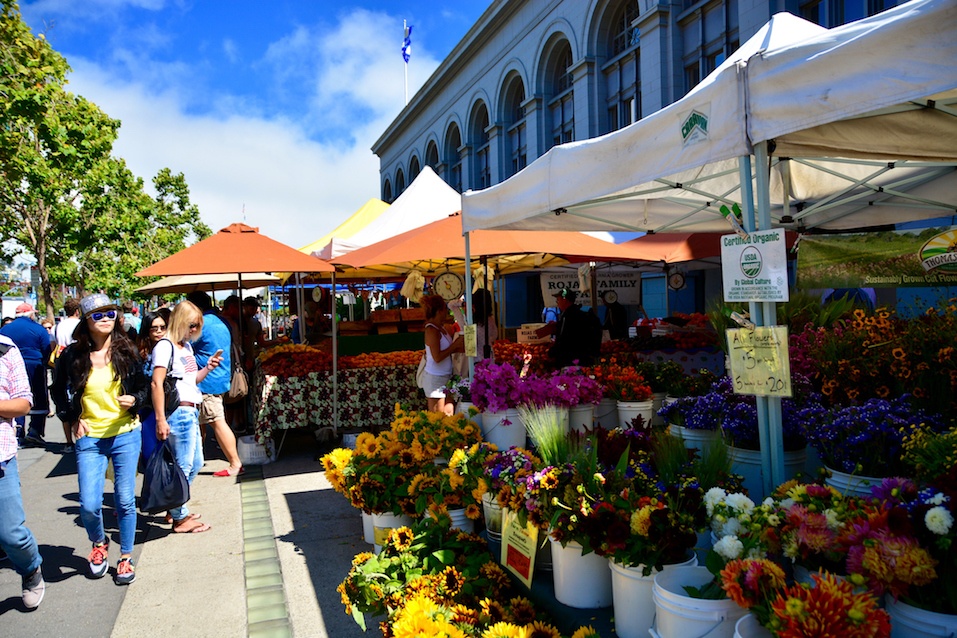 Don't buy from the first pretty stand you see. Instead, do a lap around the market to get a better idea of prices and produce offered.
Next: Who knew shopping at a farmers market can help stop food waste?
4. Buy ugly produce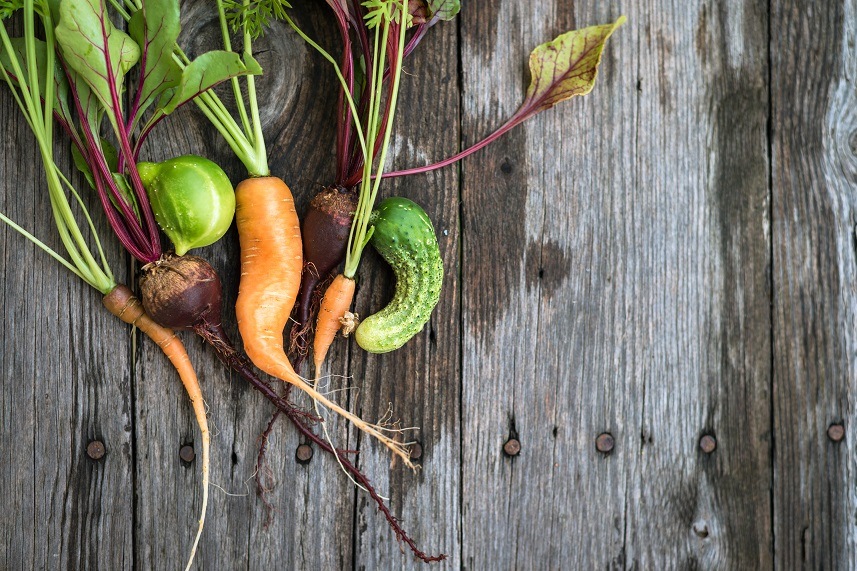 Most groceries stores have standards on how fruits and veggies should look, so farmers markets are a great place to buy the gourd-shaped avocados and tomatoes with funny-looking bumps. Buying ugly produce helps lower food waste numbers (and tastes just a good!).
Next: The best time to shopping at a farmers market.
5. Shop in the early morning or last hour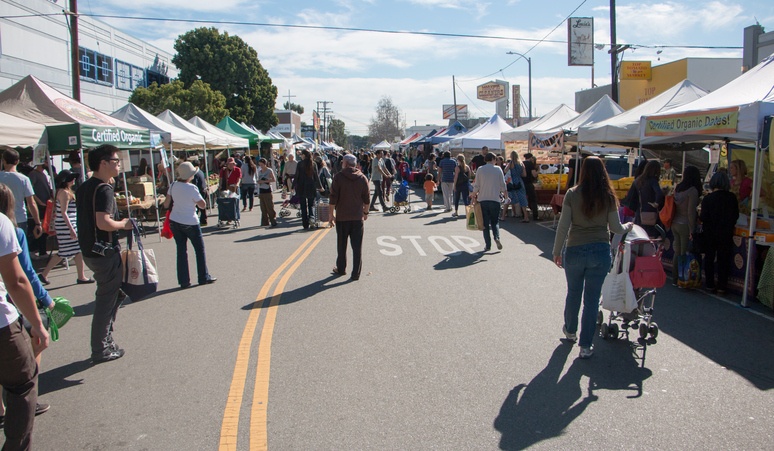 The afternoon is the worst time to shop at a farmers market. If you're looking for the best produce, shop early in the morning when all the chefs shop. And if you're looking for a great deal, the last hour is best, as farmers usually offer steep discounts.
Next: Can't go early in the morning or at the end of the day? You'll want to do this.
6. Get to know the farmers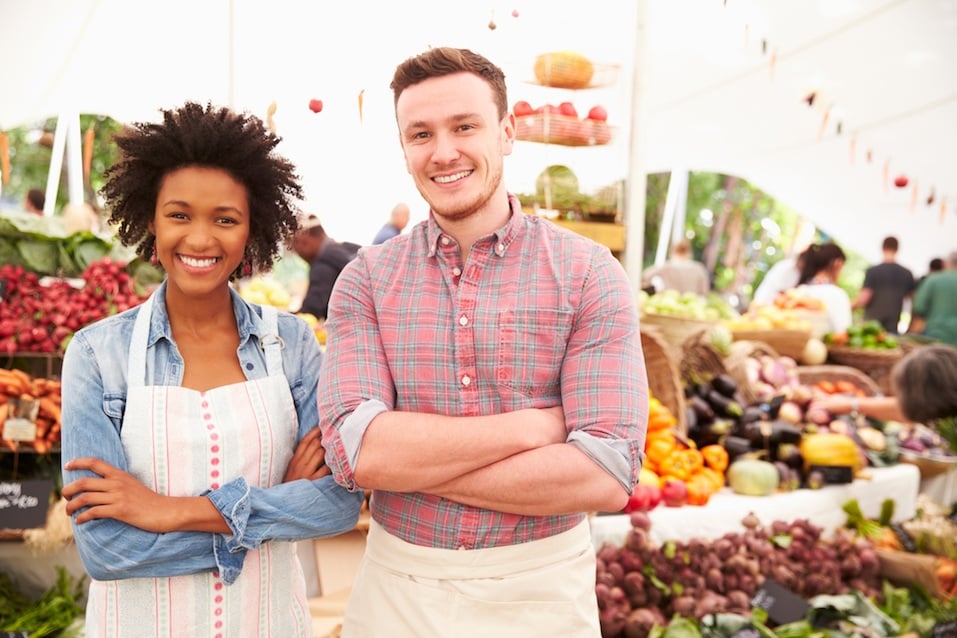 If you frequent the farmers market (or strive to), getting to know the farmers from your favorite stands is the key to scoring great produce. Farmers often put some of the best produce aside for their loyal customers.
Next: An important thing to consider before buying produce.
7. It's not all organic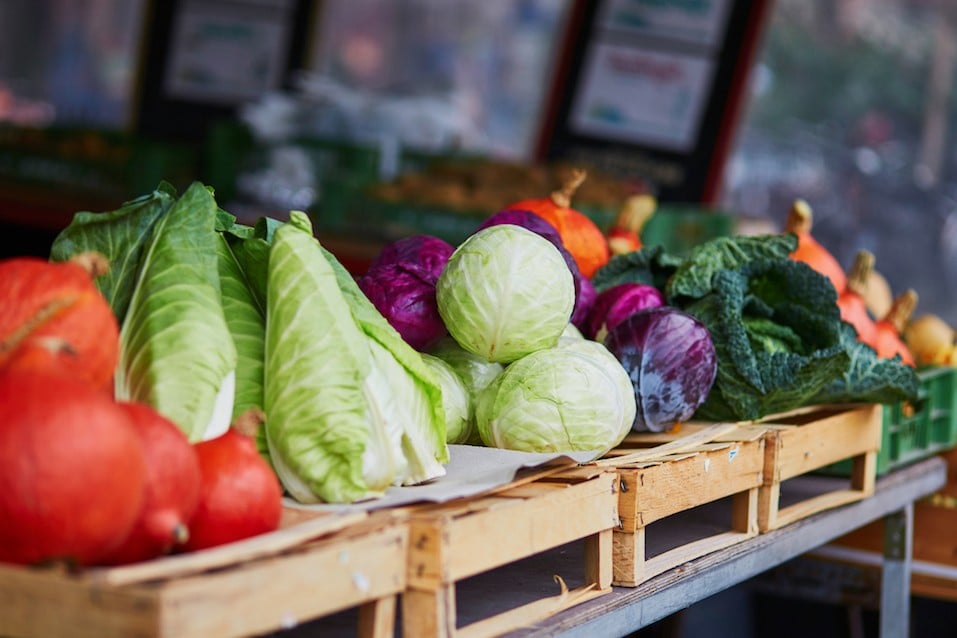 Just because you bought it at a farmers market doesn't mean it's organic. If organic is what you are looking for, be sure to take a close look at the signs — or ask the farmer — just like you would at a grocery store.
Next: Next to cash, this is the most important thing to bring with you to a farmers market.
8. Bring your own bags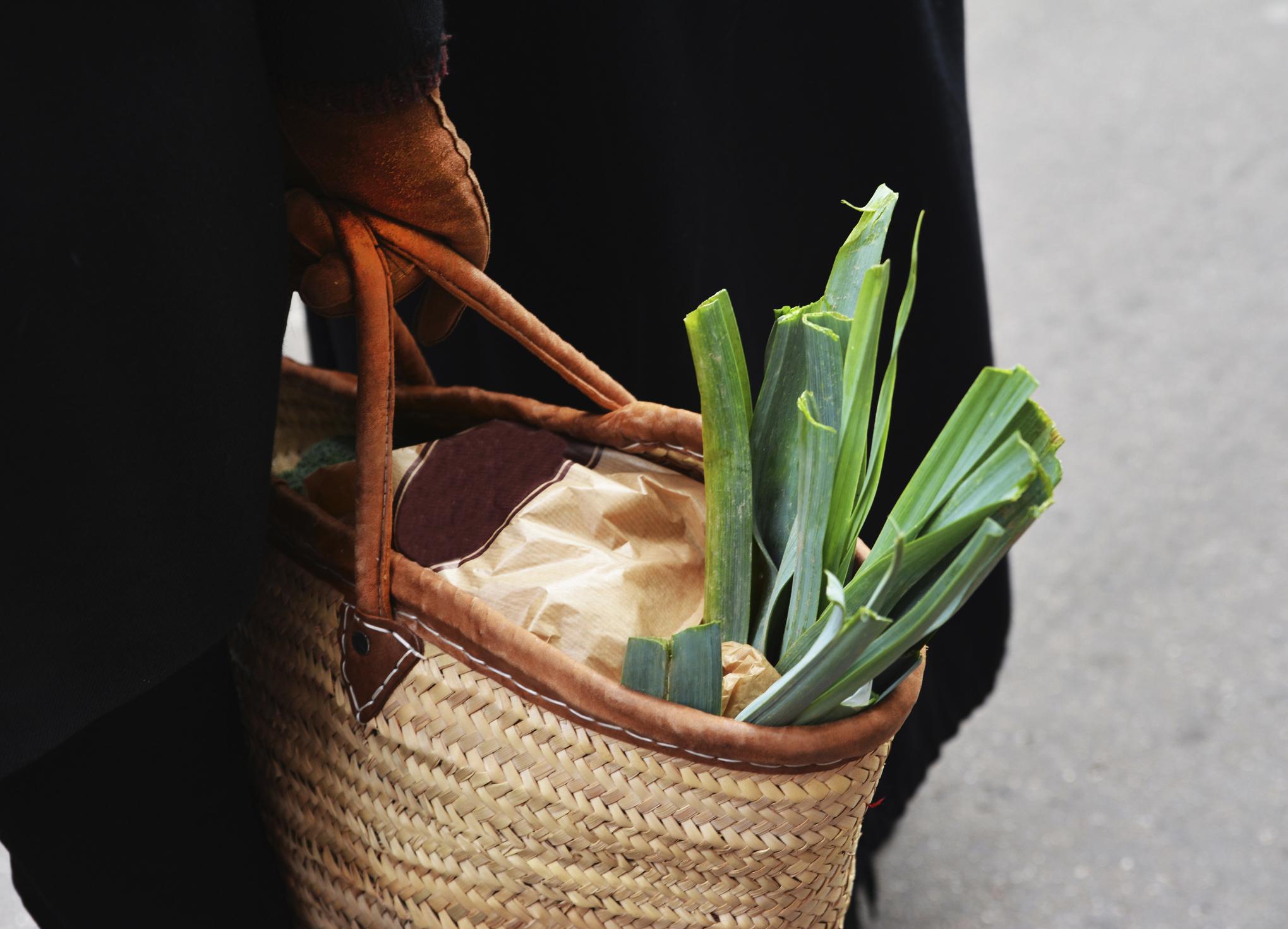 Don't forget to BYOB! Unlike grocery stores, most farmers market stands don't provide customers with a plastic bag for produce. To avoid any trouble, be sure to bring your own bags, or carry a basket with you. Some more serious farmers market shoppers even bring a wagon!
Next: It's easy to make this mistake at farmers markets.
9. Don't overbuy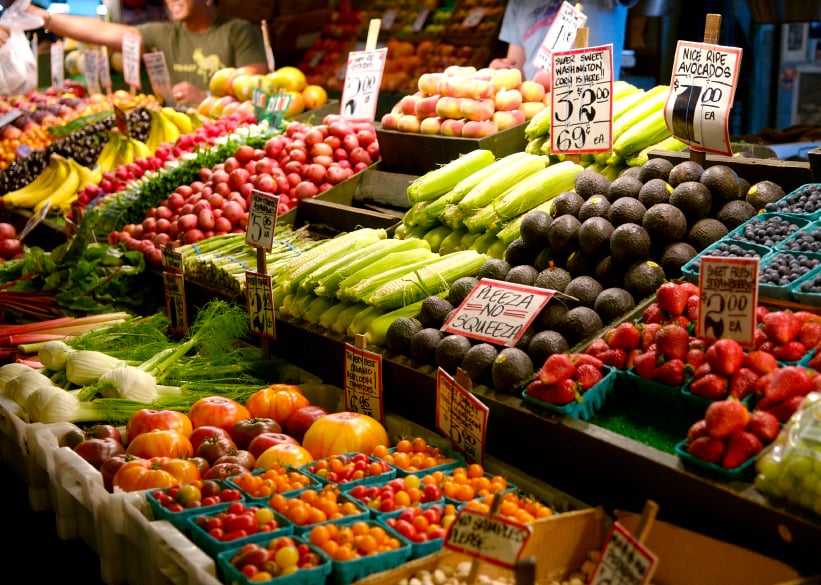 We get it — farmers markets can be exciting. That said, try to budget yourself and don't overbuy. Farmers market produce doesn't have superpowers and will go bad just as fast (if not, faster) than your typical grocery store produce.
Next: This can help you the next time you shop for produce at a grocery store.
10. Ask questions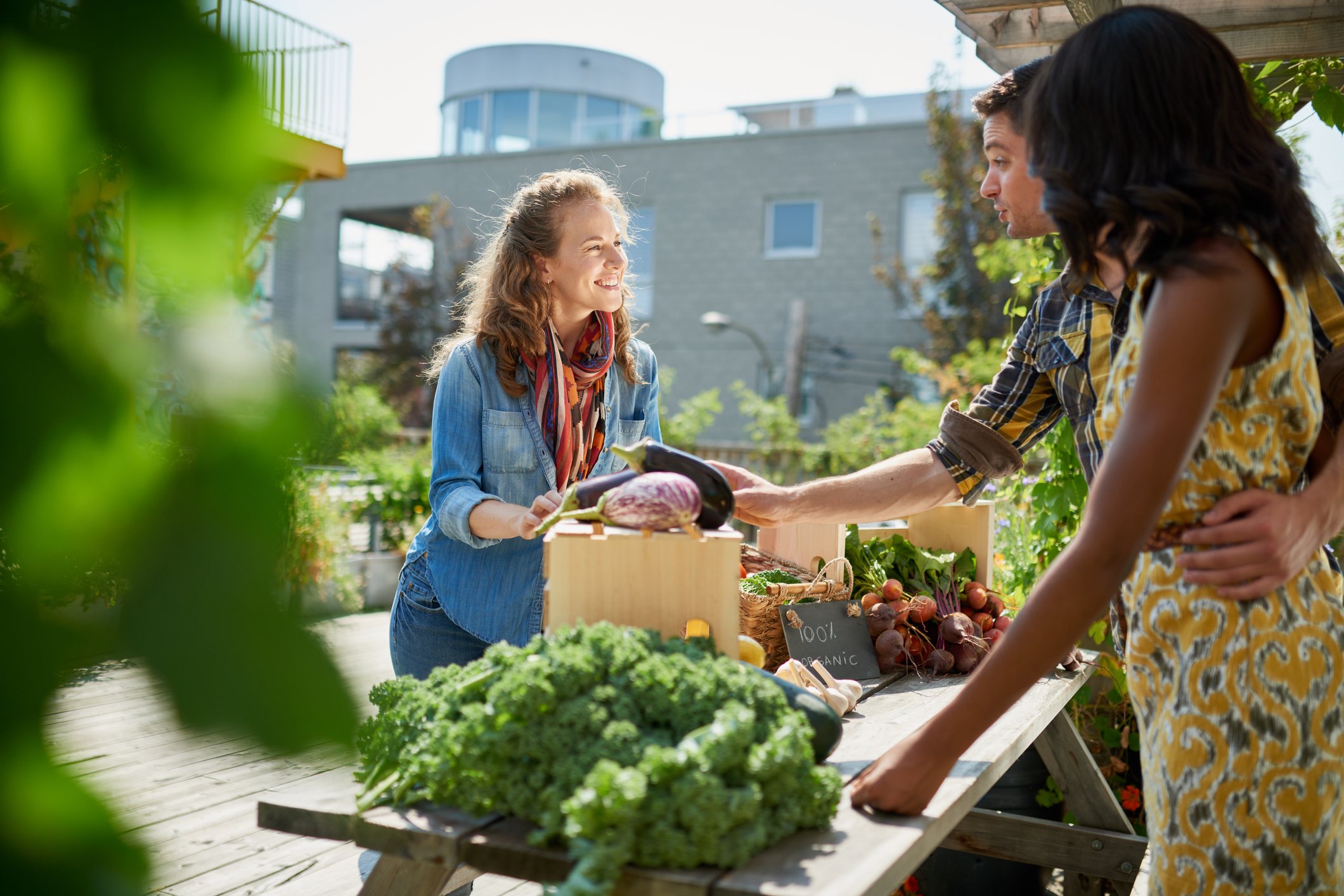 Don't be afraid to ask questions while shopping. Not only will this help you learn where and how your food is grown, it will help you gain more information on what fruits and veggies to shop for seasonally, too!
Next: Fruits and veggies aren't the only bonus of farmers market shopping.
11. Buy more than fruits and veggies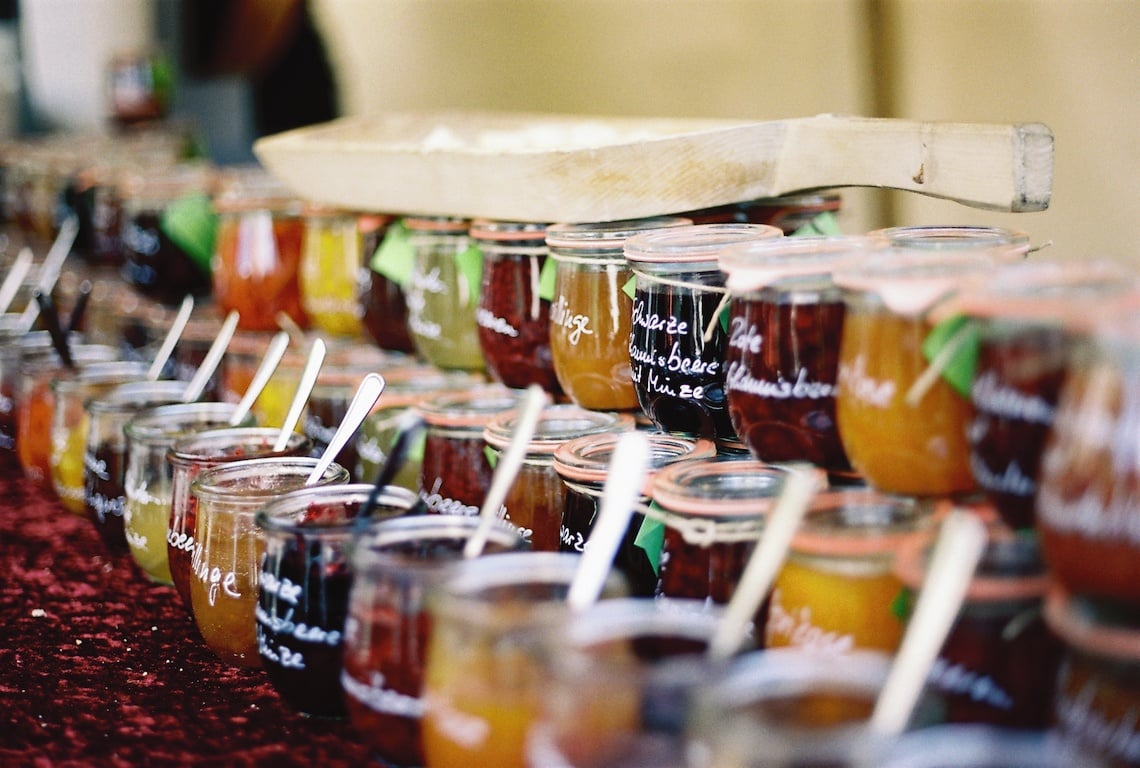 Think farmers markets are just for fruits and veggies? Think again! The farmers market is stocked full of stellar items. From homemade tamales to locally made jams to fresh baked breads and pastries, you can find a variety of artisanal products at a local farmers market.
Next: Whatever you do, don't do this.
12. Don't negotiate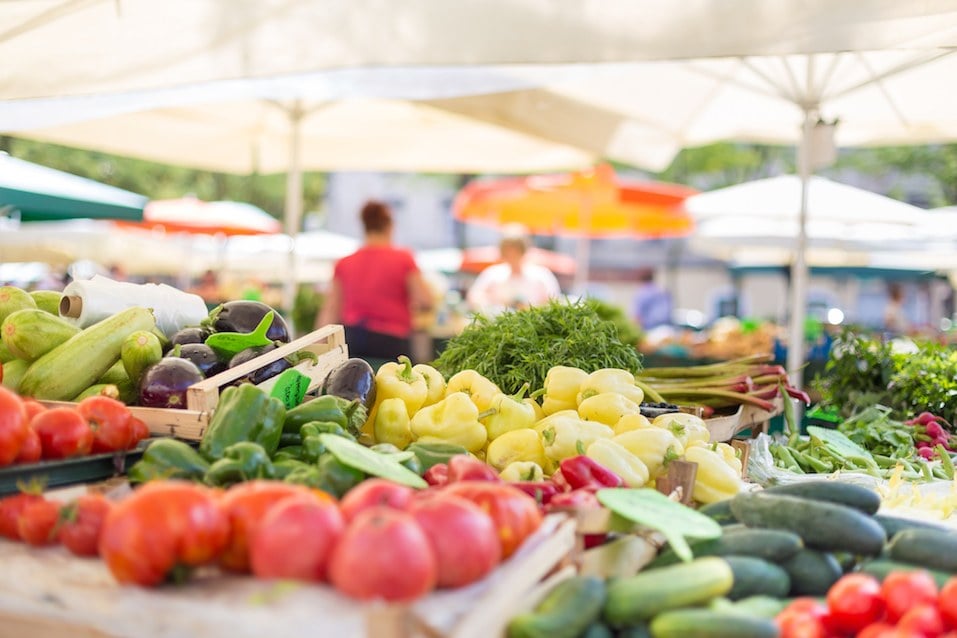 Farmers markets are not swap meets or flea markets — meaning, you should never try to negotiate with a farmer. The farmers work hard for their crops and price them at fair, reasonable amounts. If you try to negotiate a price, it will only upset them.
Next: How to ensure you get to everything.
13. Give yourself enough time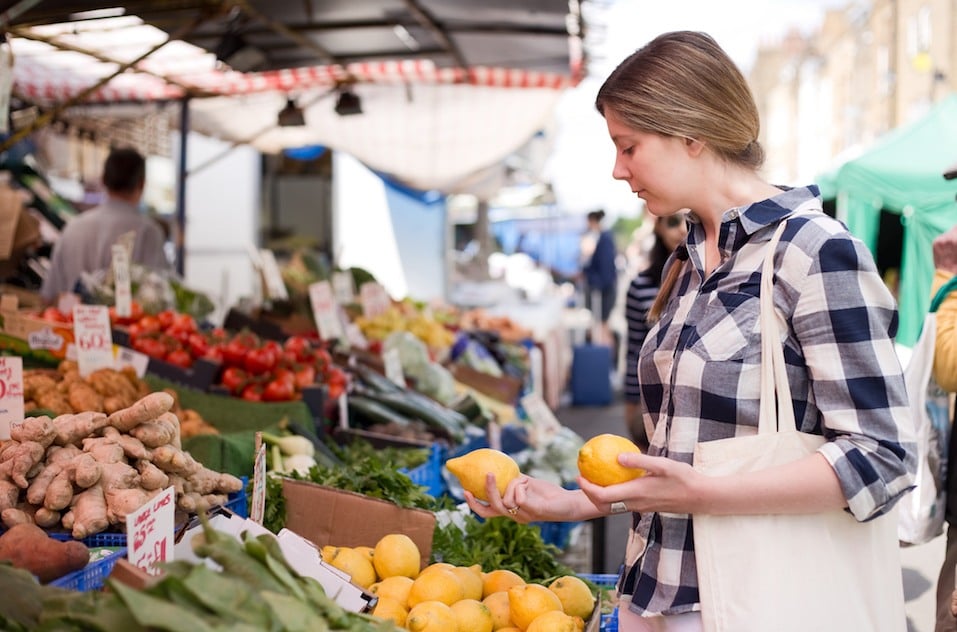 Another mistake people make when shopping at a farmers market? They don't give themselves enough time! With so many things to see, you'll want to make sure you reserve enough time to shop around — that way you don't miss out on any seasonal deals!
Next: Score free produce by buying these!
14. Don't be afraid of whole vegetables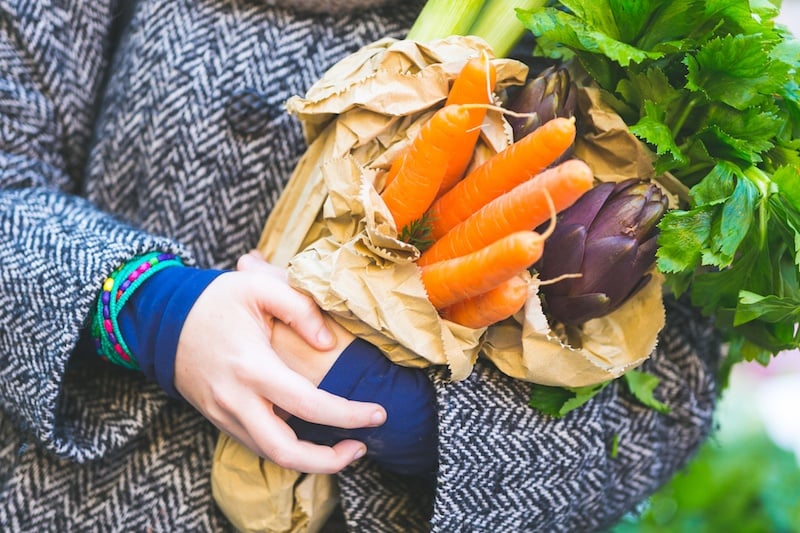 If you see root vegetables with their stems still intact, buy them! Whole vegetables last longer than those with trimmed roots — plus, the greens can be eaten, too! Beet and radish leaves can be prepared and eaten the same as kale or chard.
Next: Don't let the farmer's market atmosphere get to you.
15. Just because it's sold at a farmers market doesn't mean it's better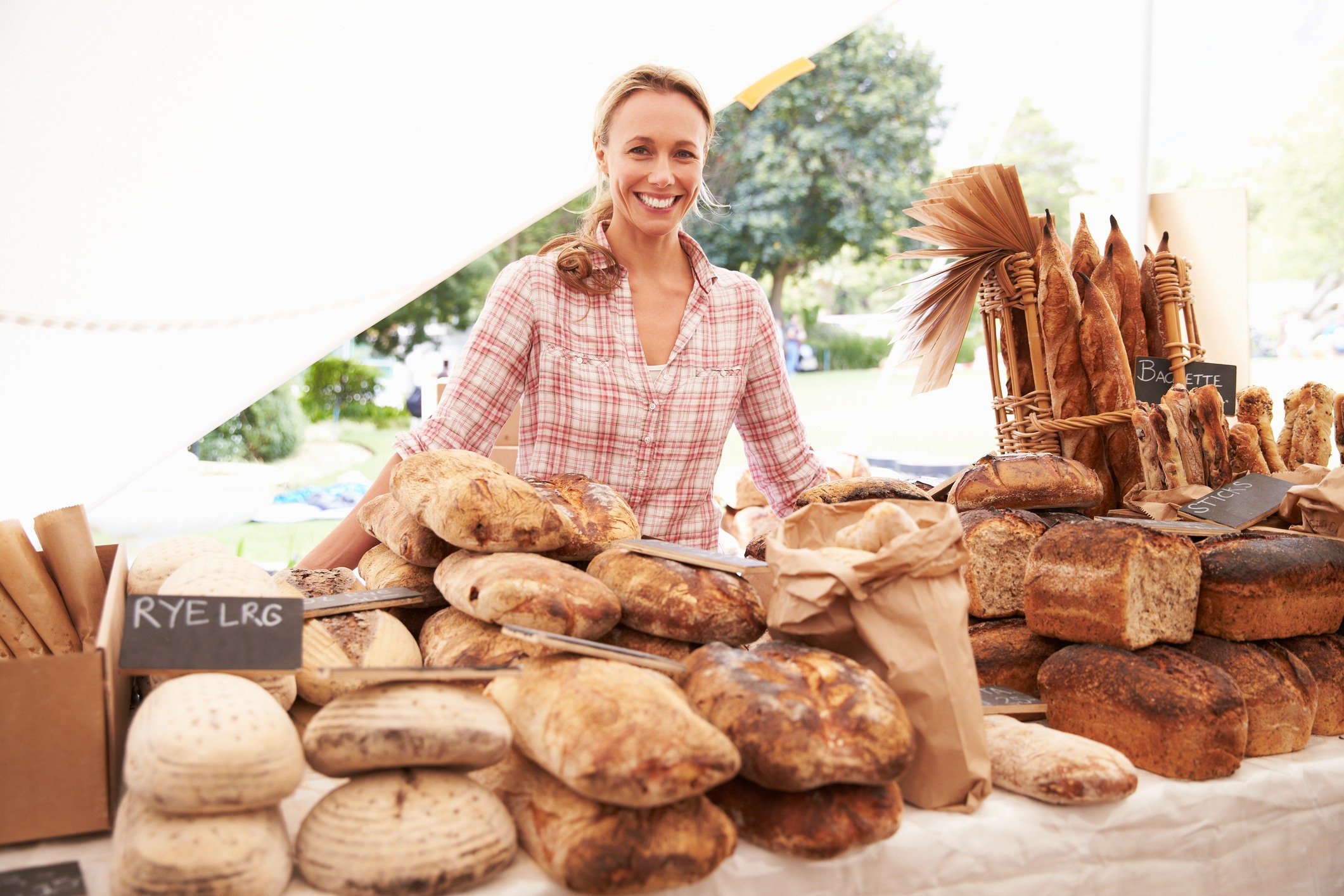 The farmers market may have a lot to offer, but don't let your excitement get the best of you. When it comes to artisanal items like breads, jams, and cheeses, you may not be getting a great deal (or, something better). You can also find amazing items at a local bakery, butcher, or even grocery stores like Whole Foods.
Check out The Cheat Sheet on Facebook!