The Most Hated HGTV Hosts to Have Shows on the Network
We all love zoning out in front of the TV with an HGTV show, whether it's Fixer Upper, Property Brothers, or Flip or Flop.
Sure, we complain about annoying clients who have impossible wish lists and roll our eyes when house hunters with poor taste choose the wrong home. But we don't love everything about the hosts of these popular TV shows either. In fact, there are some HGTV hosts viewers love to hate, whether for their bad design choices, monotonous scripts, controversial moves off-camera, or the misleading segments on their shows.
Let's take a quick look at the most hated HGTV hosts, and find out whether you know all the secrets your favorite HGTV stars have been keeping from you. No. 5 feels like a knock-off version of Chip and Joanna and viewers can't stand it.
15. Hillary Farr and David Visentin of Love It or List It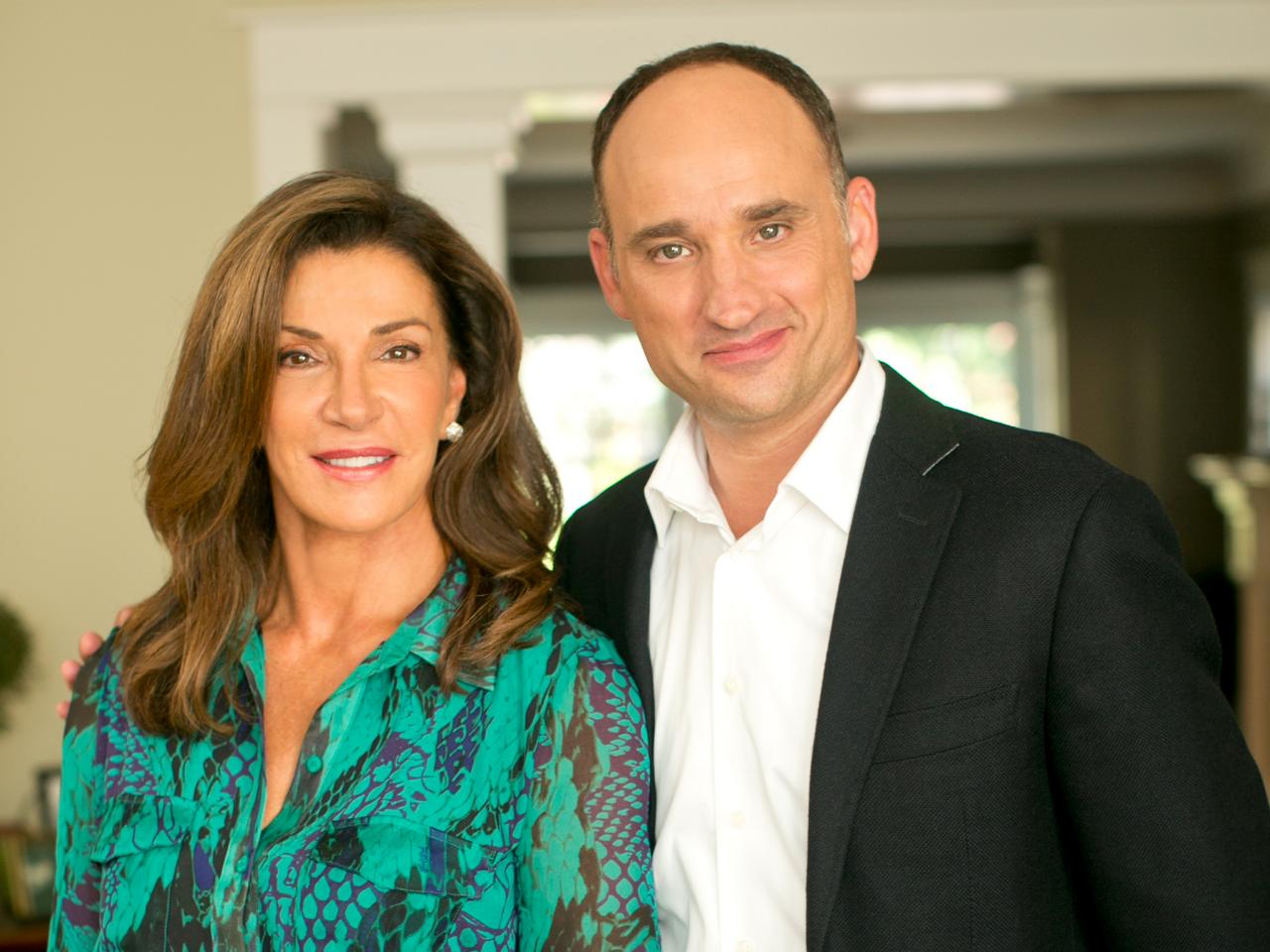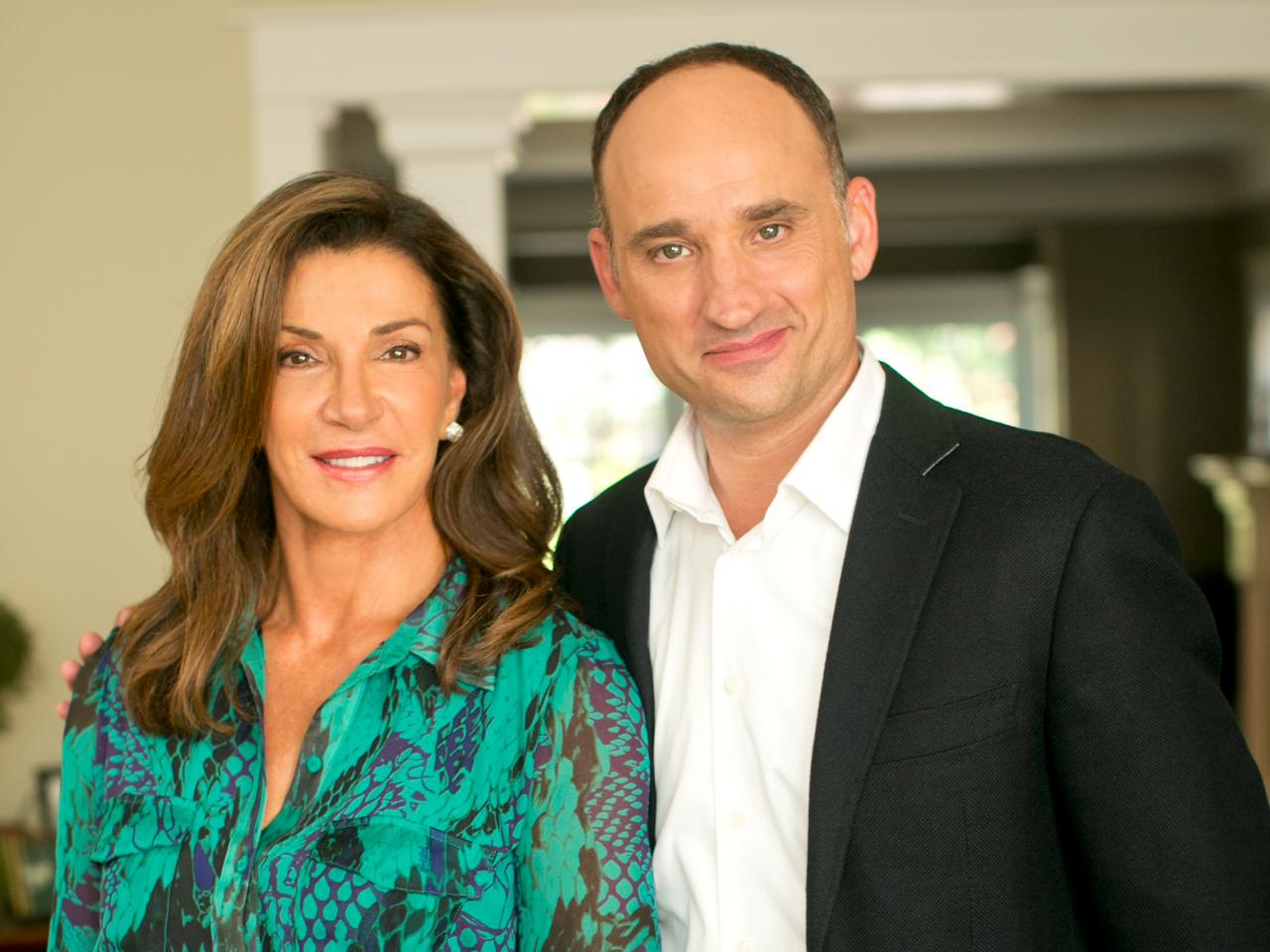 We don't need dramatic HGTV shows with lots of unexpected twists. But sometimes HGTV takes "formulaic" a little too far. A prime example? The network's Love It or List It, hosted by Hillary Farr and David Visentin, who constantly get criticized for following the same script over and over and over again.
On each episode, homeowners have to choose between Farr's renovation of their existing home or purchase a property Visentin has shown them. But the outcome is almost always the same. Plus, the show got hit with a lawsuit by a couple alleging "shoddy work and unfair trade practices."
14. Andromeda Dunker of House Hunters International
Viewers don't actually see Andromeda Dunker on a typical episode of House Hunters International. But episode after episode, it's Dunker who introduces viewers to a new couple and a new location. So Dunker, whom BuzzFeed characterizes as "HGTV's most famous unfamous person," has become a target for HGTV viewers who hate the show.
Some people get annoyed by her narration style. But many others complain about the show's inauthenticity, especially after participant Bobi Jensen wrote an infamous blog post calling the show a sham. Plus, the show and its numerous spinoffs are "unashamedly formulaic" and seem to actually seek out couples with conflicting views of what they're searching for.
13. Nicole Curtis of Rehab Addict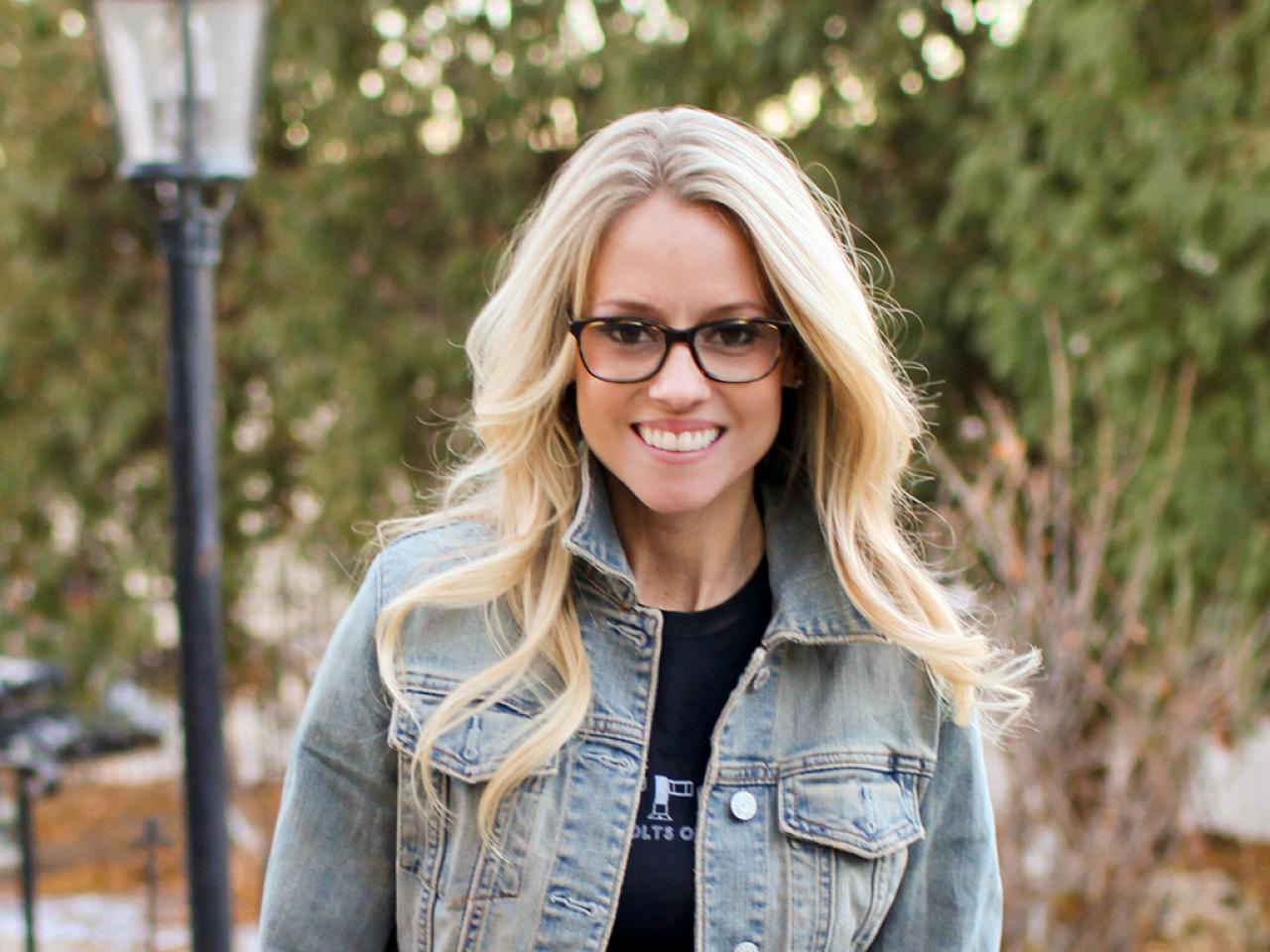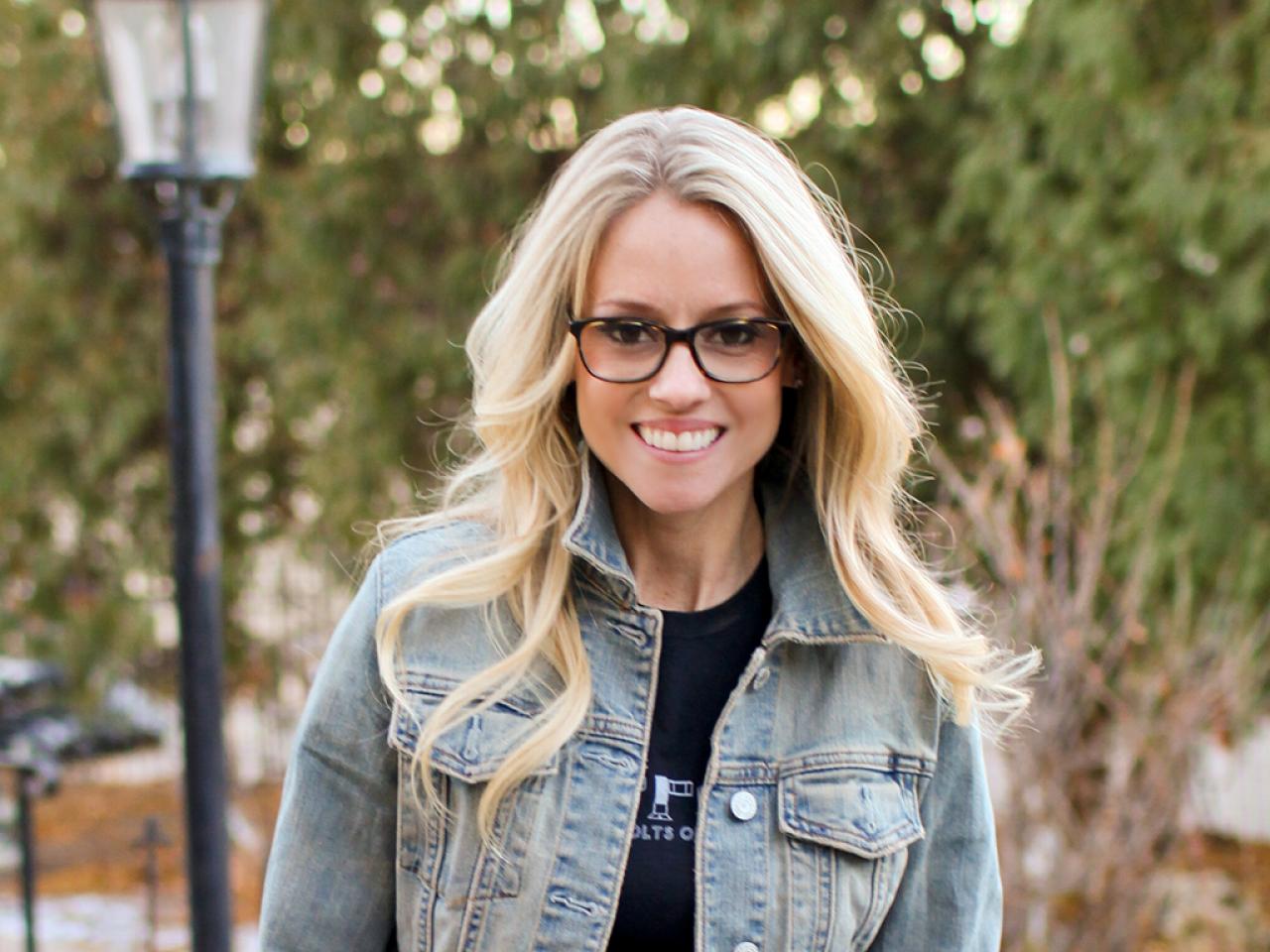 Some people love Nicole Curtis of the HGTV hit Rehab Addict, and others hate her. Some viewers complain about her accent. Others complain about some of the design choices she makes in her historic homes as a self-taught rehabber and designer. And others have been scandalized by Curtis' choice to keep her pregnancy secret and then the ensuing custody battle over her second child.
That's not the only drama that's caused controversy around the HGTV star. She's also been the target of a lawsuit brought by the city of Minneapolis and a protective order filed against her by her own mother.
12. Karen E. Laine and Mina Starsiak of Good Bones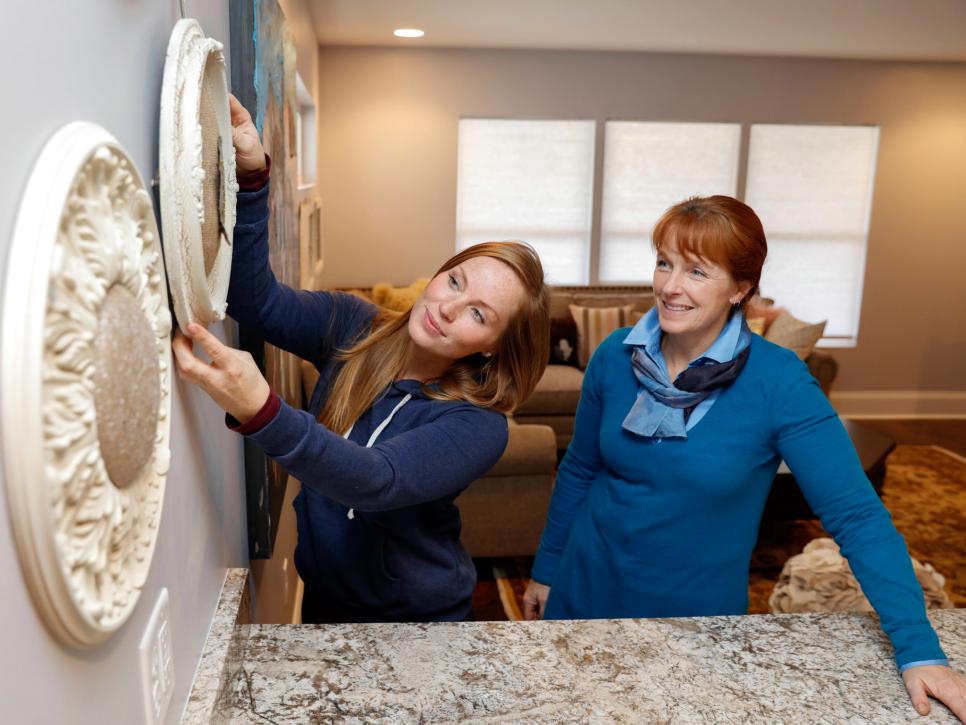 HGTV's Good Bones isn't helmed by a married couple, unlike hits Fixer Upper and (formerly) Flip or Flop. Instead, it's hosted by a mother-daughter duo — Karen and Mina — who remodel houses in their hometown of Indianapolis.
Many viewers find it refreshing that Karen and Mina handle most of the hard work themselves. But some viewers dislike the duo's "vintage contemporary" design choices. Others complain about Mina's bossy ways or how Karen anthropomorphizes each house. And some particularly cynical viewers roll their eyes when the duo gets up on their soapbox about improving their neighborhood and making a difference in their city.
11. Jonathan and Drew Scott of Brother vs. Brother and Property Brothers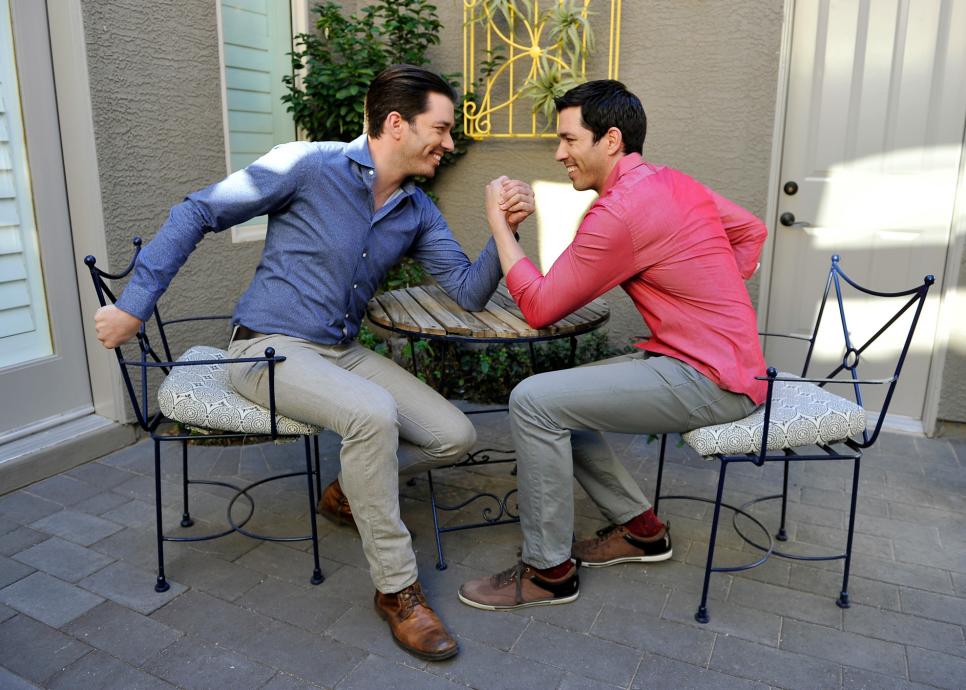 People love the Scott brothers, not least because they can't seem to get over the fact that Jonathan and Drew are identical twins. And though many viewers think they make a handsome and charming pair of hosts, others balk at some of the predictable conceits on Property Brothers, such as the dream home that's always out of the budget or the unending sibling rivalry between contractor Jonathan and real estate agent Drew.
Plus, Jonathan caused a major scandal for HGTV when he got into a bar fight in North Dakota — which doesn't exactly jibe with the wholesome image the two try to project.
10. Ellen DeGeneres of Ellen's Design Challenge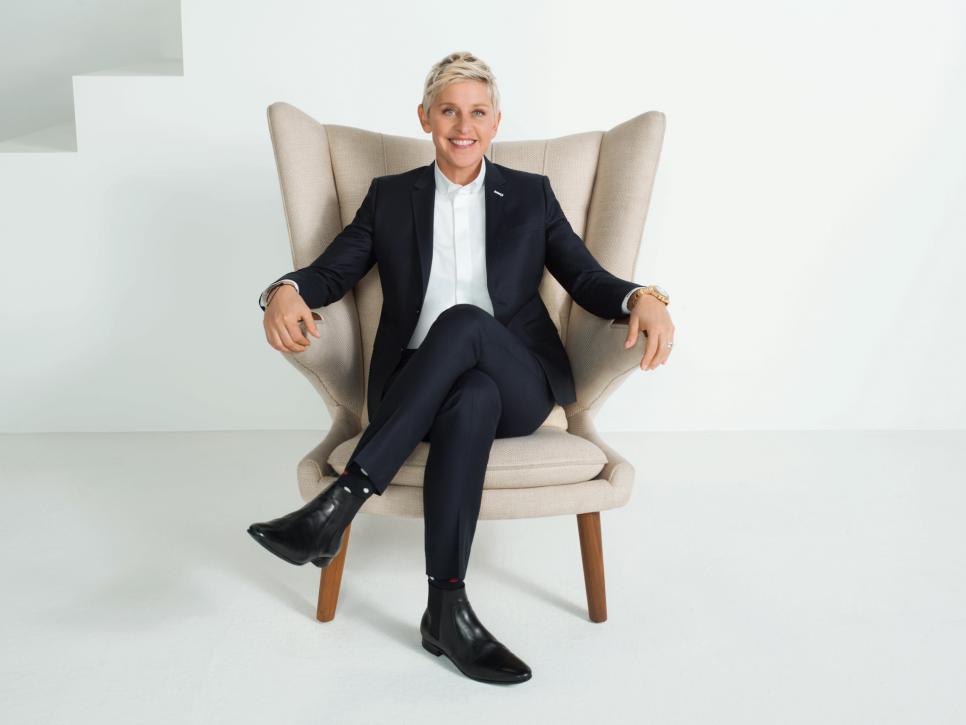 Many people adore Ellen DeGeneres — but plenty of HGTV viewers find fault with her show on the network called Ellen's Design Challenge. For starters, the show became embroiled in a major controversy thanks to a plagiarism scandal.
Beyond that big scandal, viewers have also complained about the judging on the show. The judges seem to have too many responsibilities to juggle, and they've been accused of favoring particular contestants. Plus, DeGeneres herself has been criticized for appearing too infrequently throughout the filming of the show.
9. Jessie and Tina Rodriguez of Vintage Flip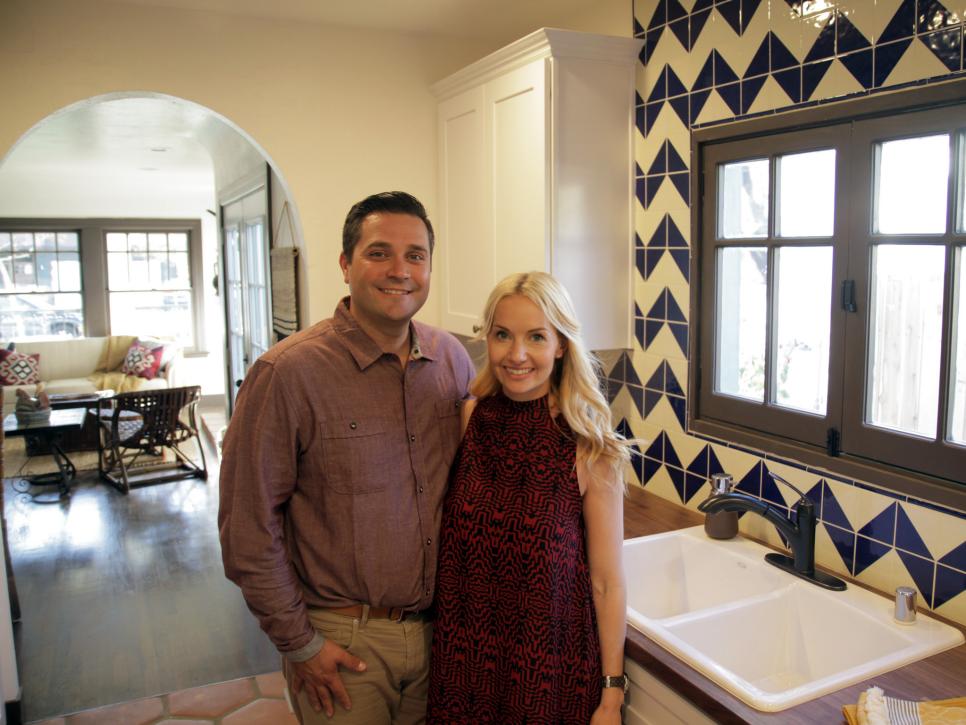 HGTV viewers like the concept of Vintage Flip. But many are put off by Jessie's mannerisms on camera or Tina's nasal voice. And others dislike the feud Jessie and Tina have started with Tarek and Christina El Moussa, the higher-profile HGTV stars of Flip or Flop.
In fact, Tina and Jessie were friends and collaborators with the El Moussas. The couples didn't see eye to eye when they collaborated on a renovation. And when the Rodriguezes got their own HGTV show, the way it went down apparently didn't sit well with Tarek and Christina.
8. Alana and Lex LeBlanc of Listed Sisters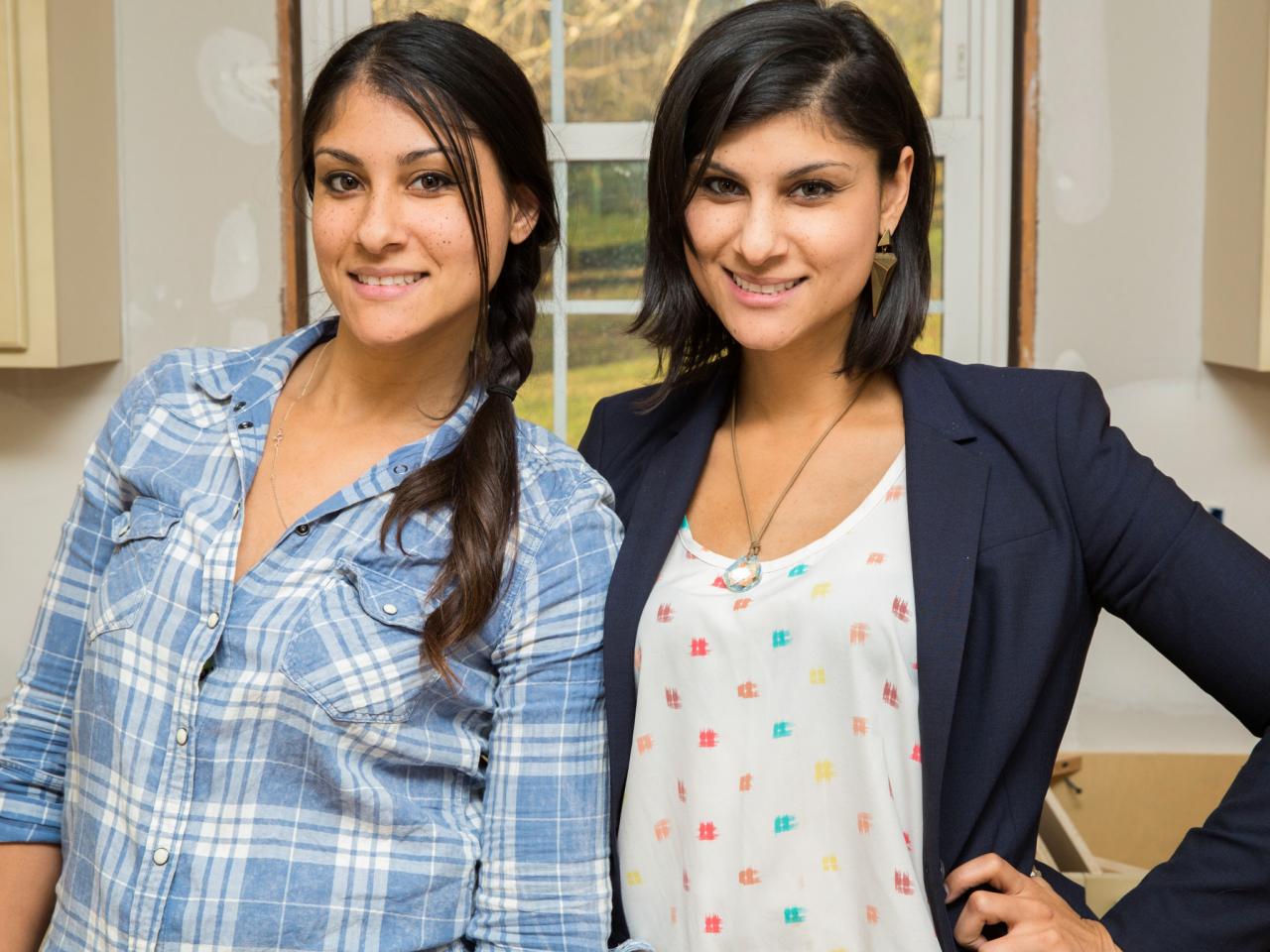 The Listed Sisters duo Alana and Lex LeBlanc are some of HGTV's newest stars. But viewers are already complaining about the two. Many complain the show just seems to be copying Property Brothers and its more popular set of twins. (Alana and Lex even seem to have admitted as much on HGTV's own website.)
The show follows the Nashville-based twins as they help families fix up their homes to put them on the market. And, like Jonathan and Drew Scott, one sister is a real estate pro while the other has hands-on experience with interior design.
Another source of controversy? Listed Sisters seems to have repeatedly shown buyers purchasing houses they didn't actually buy.
7. Chip and Joanna Gaines of Fixer Upper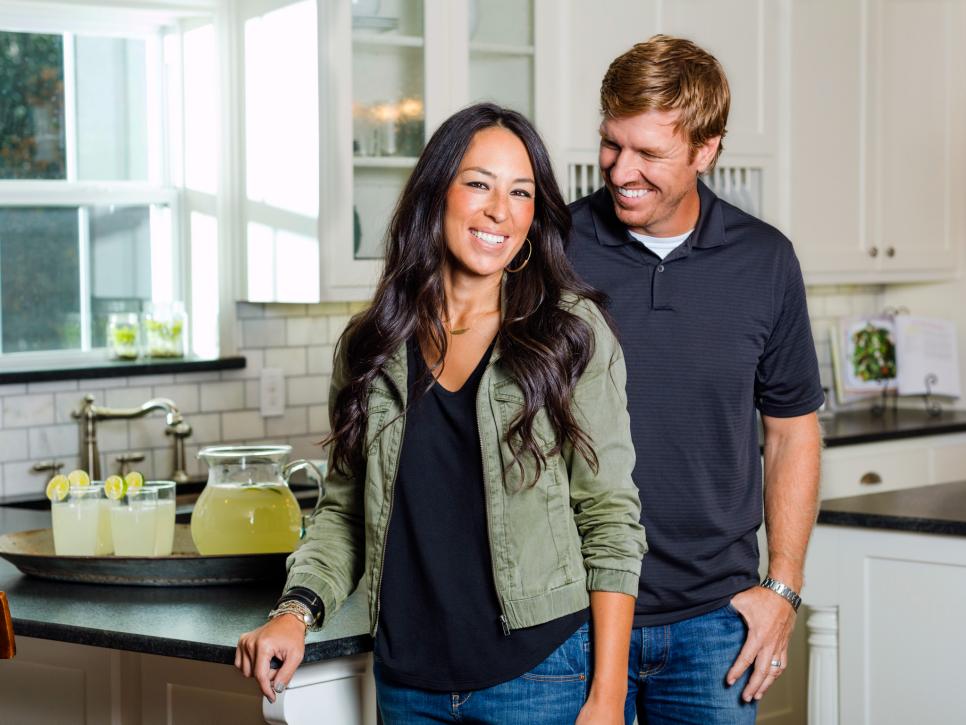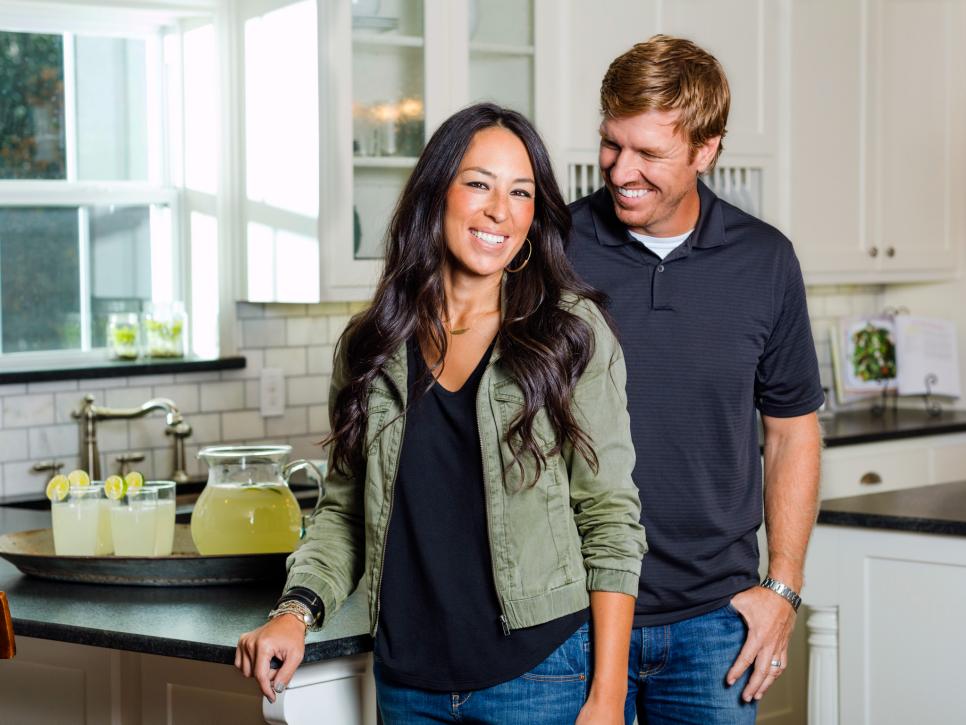 For every 10 fans who love Chip and Joanna, there seems to be at least one who hates the Fixer Upper hosts. (We guess you can't get that popular without annoying at least a few HGTV viewers.) A few common complaints? The house-selection process at the beginning of each episode is staged, and they don't always renovate all the rooms in a house.
And Chip and Jo attend a church that stands against same-sex marriage — and have refused to distance themselves from their pastor's beliefs. Additionally, they became the target of a lawsuit brought by former Magnolia Real Estate partners.
6. Chris Krolow of Island Hunters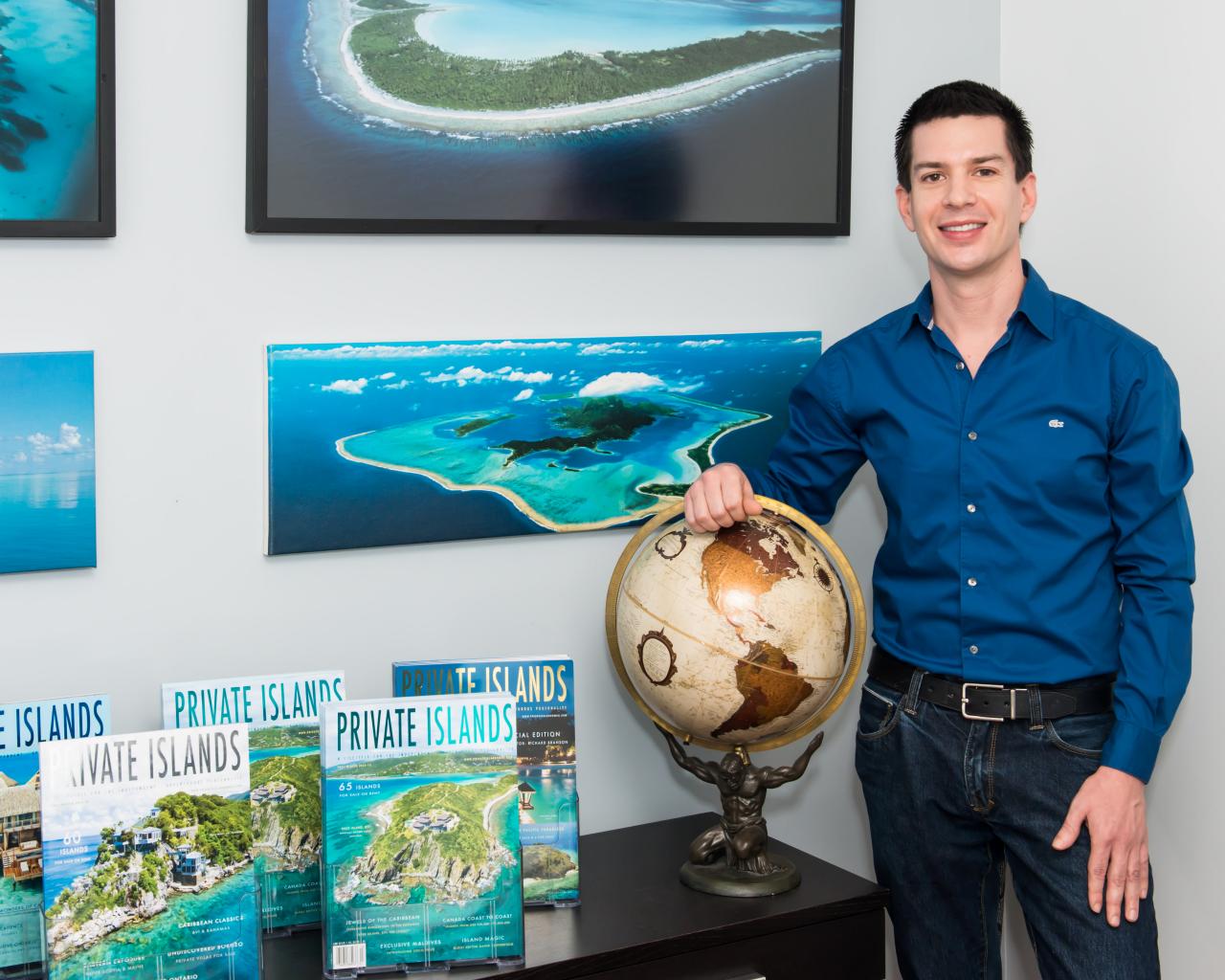 Many viewers love Island Hunters, which lets them fantasize about buying a private island. This offshoot of the popular House Hunters franchise might be a fun show to watch. But viewers complain that, like many other HGTV shows, it's not exactly the most realistic.
And host Chris Krolow doesn't try to set the record straight — at least not on the show. He tells NPR some islands featured on the show are remote — so remote that they can take 13 hours to reach by boat. Weather poses lots of problems. And if you want to build a house on your island, you'll need environmental impact studies and permits. And you might need to deal with people demanding public access.
5. Erin and Ben Napier of Home Town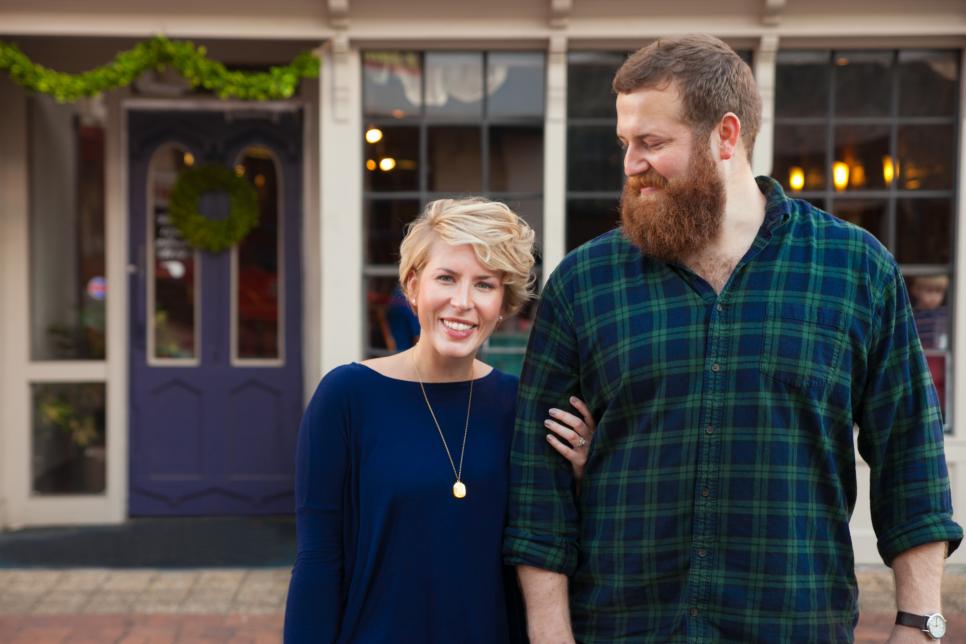 Home Town's Erin and Ben Napier are another set of HGTV stars who have been accused of copying a hit show. This time, disgruntled viewers think Erin and Ben are trying to be just like Joanna and Chip. And many complain they really can't keep up with the Gaines duo.
Some viewers love the small-town charm of Home Town and their dedication to Laurel, Mississippi. But others gripe about the exaggerated Southern accents and awkwardly scripted exchanges on the show. Others think the couple has no on-camera chemistry. Some even complain about Erin's hand-drawn watercolors. And others cringe at the "cluttered" interiors and questionable designs.
4. John Colaneri and Anthony Carrino of America's Most Desperate Kitchens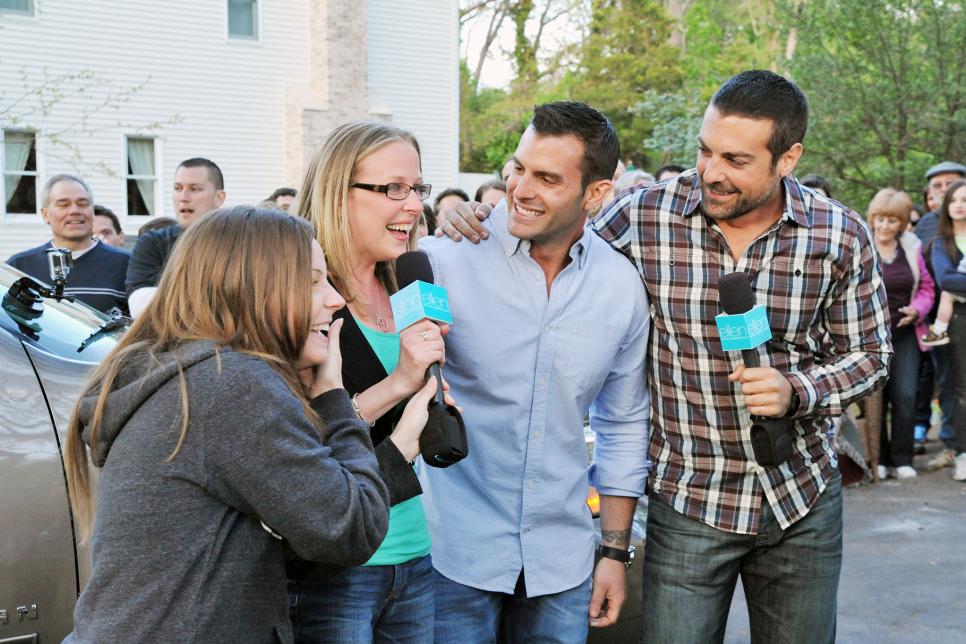 HGTV fans like the concept of America's Most Desperate Kitchens, on which John Colaneri and Anthony Carrino help homeowners to overhaul their kitchens. They choose homeowners to help based on video submissions and then travel to surprise the chosen homeowner with a big transformation.
These real-life cousins actually have day jobs with their family's construction business. But things don't always go as smoothly as it seems, even for renovation pros. HGTV viewers were shocked to learn the pair was hit by a lawsuit for a "shoddy" renovation — and had to file for personal bankruptcy following the verdict.
3. Meridith Baer of Staged to Perfection 
Many HGTV viewers report being annoyed by Meridith Baer, who Variety reports has "an all but pathological thing for white slip-covered sofas, potted orchids, and throw blankets ever-so-carefully splayed on ottomans." Despite Baer's complete lack of training in real estate, interior design, construction, art, architecture, fabrics, or carpentry, Staged to Perfection follows Baer and her team as they stage properties listed in and around Los Angeles.
In addition to staging homes for sale, Baer also stages short-term luxury leases. And she caused some headaches for HGTV when she was sued by a client who claims she furnished his West Village townhouse with "defective" furniture.
2. David and Jason Benham of Flip It Forward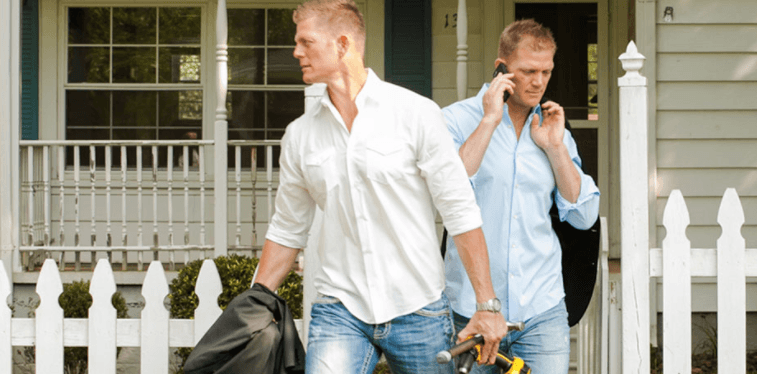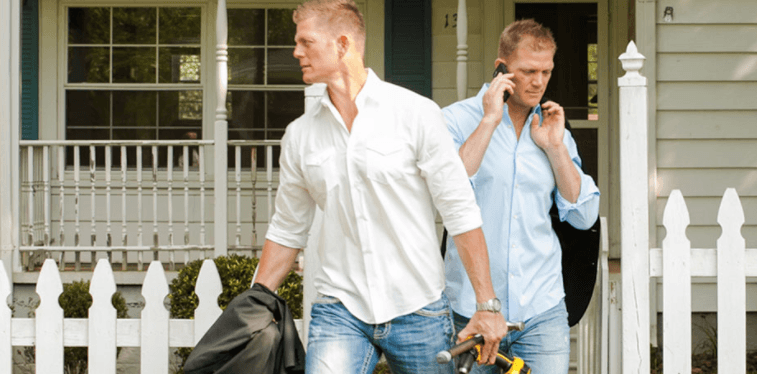 Clearly, HGTV is no stranger to scandal. But some HGTV hosts are so universally hated the network has decided to cancel their shows. An easy example? HGTV canceled David and Jason Benham's new show Flip It Forward before it even started after reports surfaced of the brothers' ties to anti-gay and anti-choice groups. That includes their father, who has espoused some pretty extreme views on homosexuality, Muslims, and the Democratic Party. Some viewers have debated whether HGTV should have canceled the show, but many think the network made the right choice.
1. Tarek and Christina El Moussa of Flip or Flop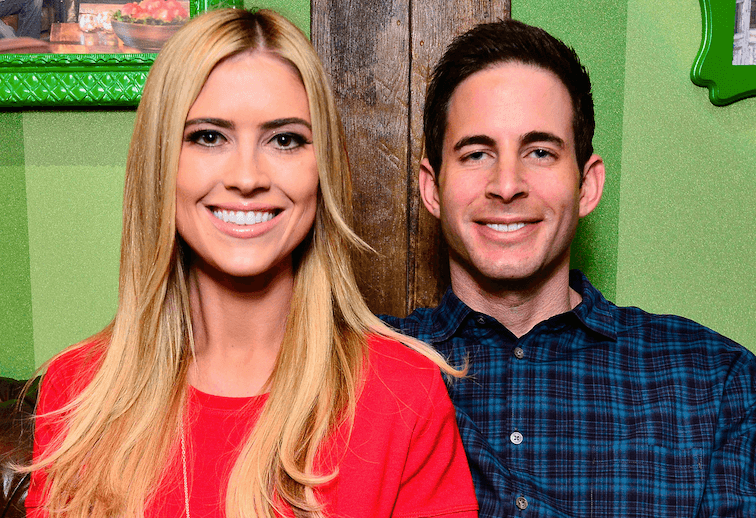 Viewers have voiced numerous complaints about the popular HGTV show Flip or Flop, ranging from the couple's boring design choices to the mistakes they repeatedly make during renovations. They've also caused some big scandals for HGTV, such as a much-publicized "gun incident" and a split brought on by the pressures of the spotlight and the stars' "incompatible" personalities. (They eventually announced their plans to separate.) The couple also became the target of criticism over "misleading" buyers into signing up for classes they never showed up to teach.
Read More: The Most Hated Celebrity Chefs