7 Inspiring Olympians Who've Made Us All Believe in Team USA
The 2018 Olympic Games are in full swing, and modern-day heroes are being made. Not only have our favorite U.S. athletes stolen the show, but they've stolen our hearts. From outspoken activists to breakout stars, these seven Olympians have made us all believe in Team USA.
1. Adam Rippon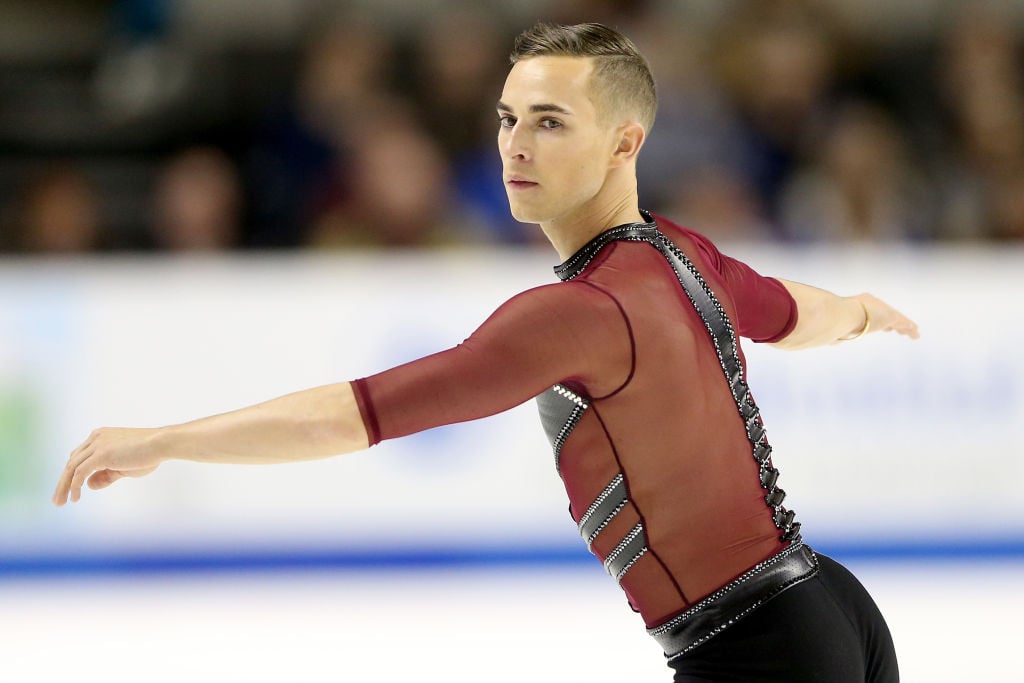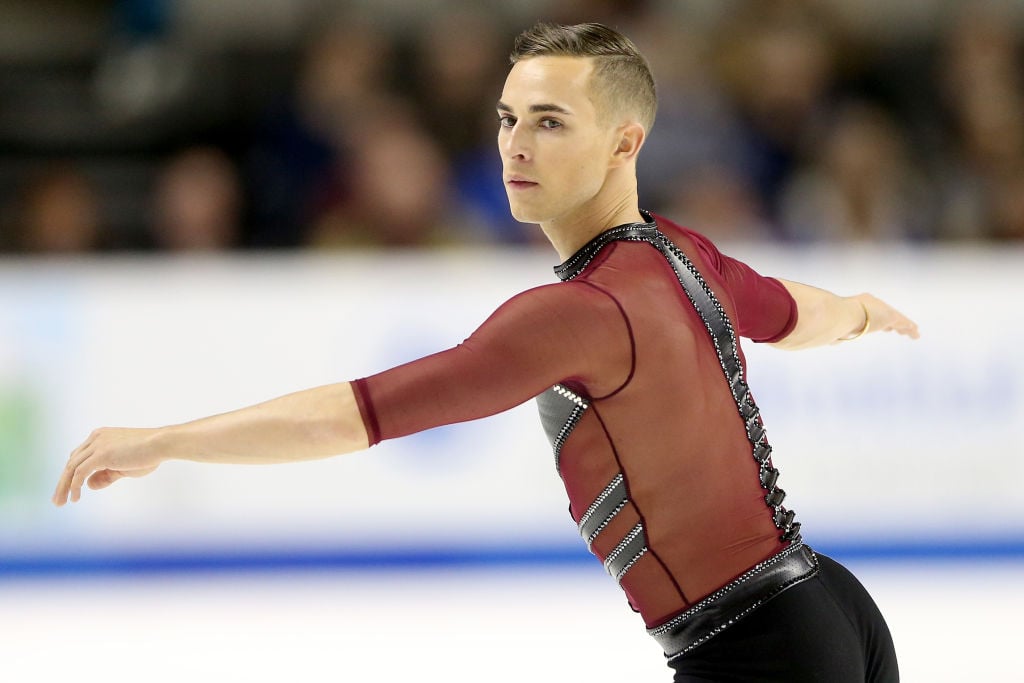 Bronze medal winner and gay rights activist
We love watching Adam Rippon perform on the ice, but it's much more than his figure skating chops alone that have the nation swooning for more. His attitude, openness, and refusal to back down (we're looking at you, Mike Pence) are what we love most.
Rippon won bronze — along with a few others on this list — in the figure skating team event. While the win itself is a huge accomplishment, Rippon made headlines for another reason. According to NBC News, Rippon "made history by becoming the first openly gay athlete from the U.S. to medal in the Winter Games."
Despite his win, Rippon says he plans to boycott Team USA's White House visit for obvious reasons.
Next: This kid really came out of nowhere.
2. Red Gerard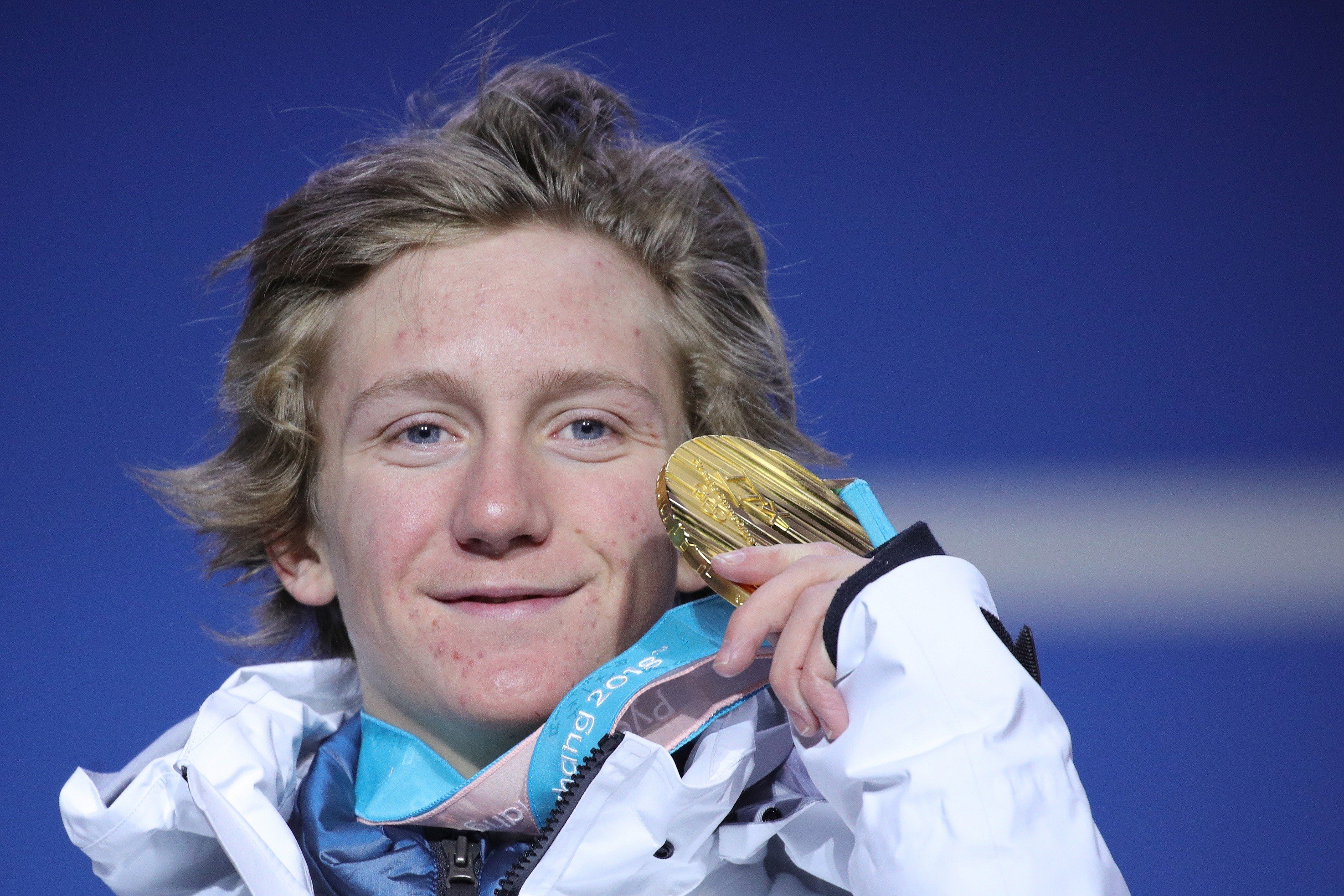 Gold medal winner and underdog newcomer
Prior to the Olympics, Red Gerard was hardly a name people knew. When he became the first member of Team USA to clinch gold, though, he was the talk of the town. The 17-year-old snowboarder from Silverthorne, Colorado, stunned the world with his winning run and quickly made his way into our hearts.
With an impressive cheering section, Gerard earned himself a gold medal in slopestyle. Perhaps the most comical part of it all was his large family shotgunning beers — in true Colorado fashion — the morning of his competition.
Next: Another young snowboarder takes the stage.
3. Chloe Kim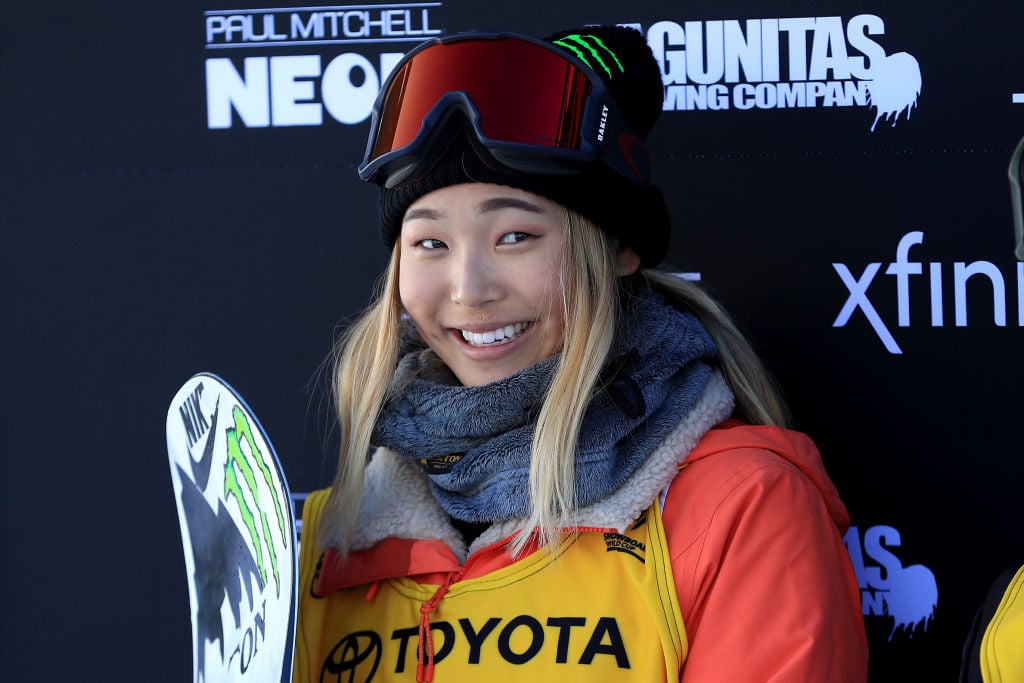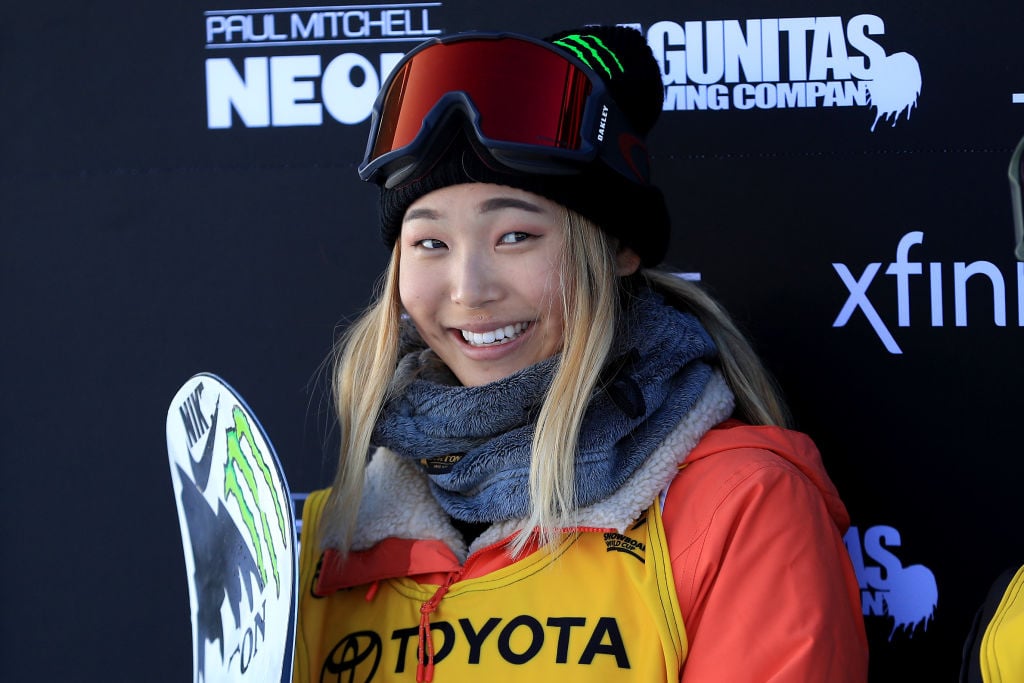 Gold medal winner and outspoken teenager
Earning a near impossible score of 98.25, newcomer Chloe Kim won her first Olympic medal in the women's halfpipe. But her gold medal win isn't the only reason the world fell in love with this 17-year-old snowboarding superstar.
Born and raised in Southern California, Kim has a laid-back attitude that's infectious to just about anyone who's kept up with her antics. In between runs during her gold medal-winning performance, Kim tweeted about one of her favorite things: food. Her love of ice cream and comments about being "hangry" were all too relatable.
And the best part? Even though Kim had already secured gold, she chose to go big during her third run-turned-victory lap, in which she earned that almost perfect score. How's that for an inspiring competitor?
Next: This figure skater reclaimed the ice with a hard-to-land move. 
4. Mirai Nagasu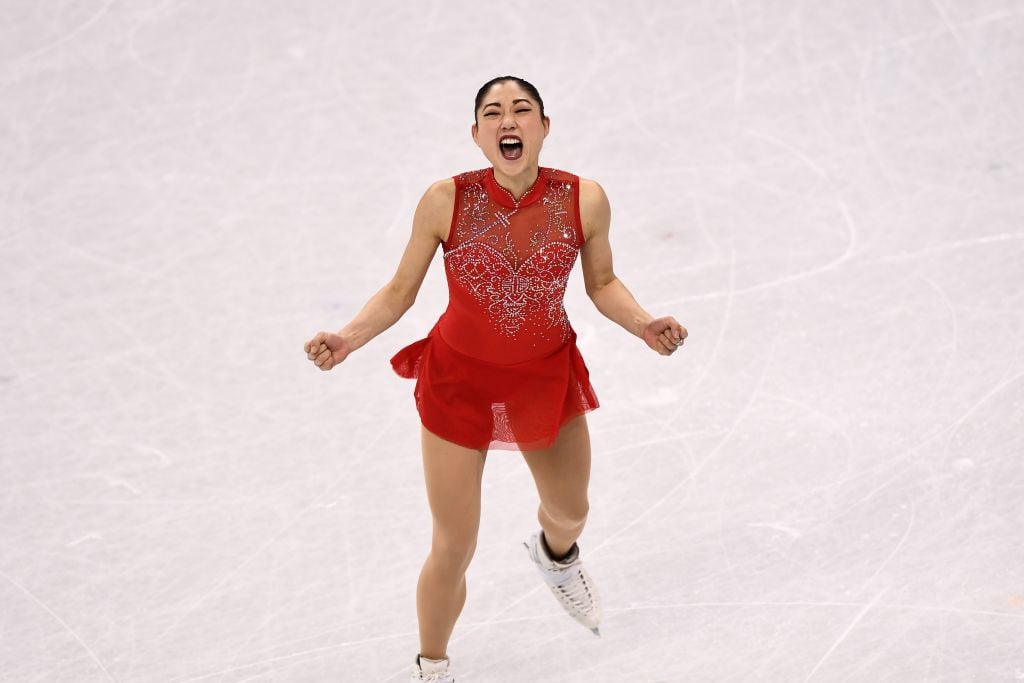 Bronze medal winner and first American female figure skater to land a triple axel at the Olympics
After finishing fourth at the 2010 Winter Olympics, figure skater Mirai Nagasu finished third at the 2014 U.S. nationals before the 2014 Games. However, Nagasu never made it to the Sochi Olympics, as she was passed over for the fourth-place finisher.
A heartbroken Nagasu was left reeling, but she soon found her way back to the ice. And she would prevail. "Nagasu had done the unthinkable in a sport ruled by teenage jumping beans: She became the first U.S. female figure skater to return to the Olympic Games after missing one," USA Today reports.
During an epic performance and the comeback of the century, Nagasu became the first American female figure skater to successfully land a triple axel at the Olympics. She skated her way to second place in the ladies free skate, helping to propel the U.S. figure skating team toward the bronze medal for the team event.
Next: Another figure skating sweetheart is up next. 
5. Bradie Tennell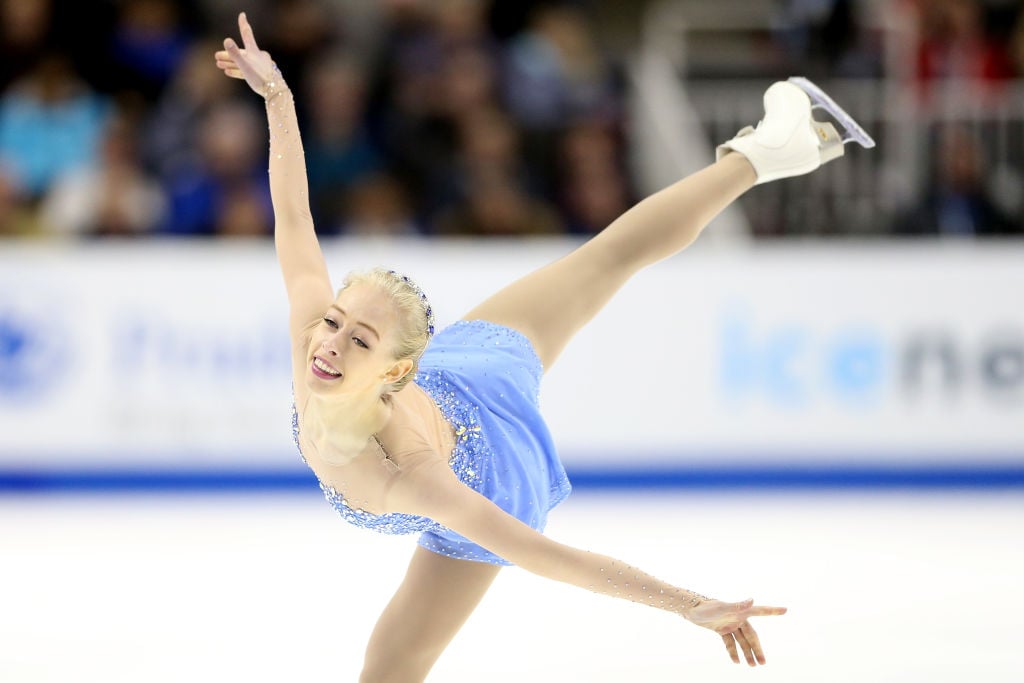 Bronze medal winner and laser-focused newcomer
Bradie Tennell, 20, showed the world she wasn't going to buckle under the pressure, and she was quite pleased with her first showing at the Olympics. The newcomer stunned the crowd with her near-flawless performance, all the while displaying a sense of poise and grace.
"Seemingly impervious to pressure, Tennell has proven effective in racking up points under figure skating's scoring system," The Washington Post writes. Clearly, her moves paid off. Tennell won a bronze medal in the team figure skating event.
Next: This athlete won the first U.S. medal in an underrated sport.  
6. Chris Mazdzer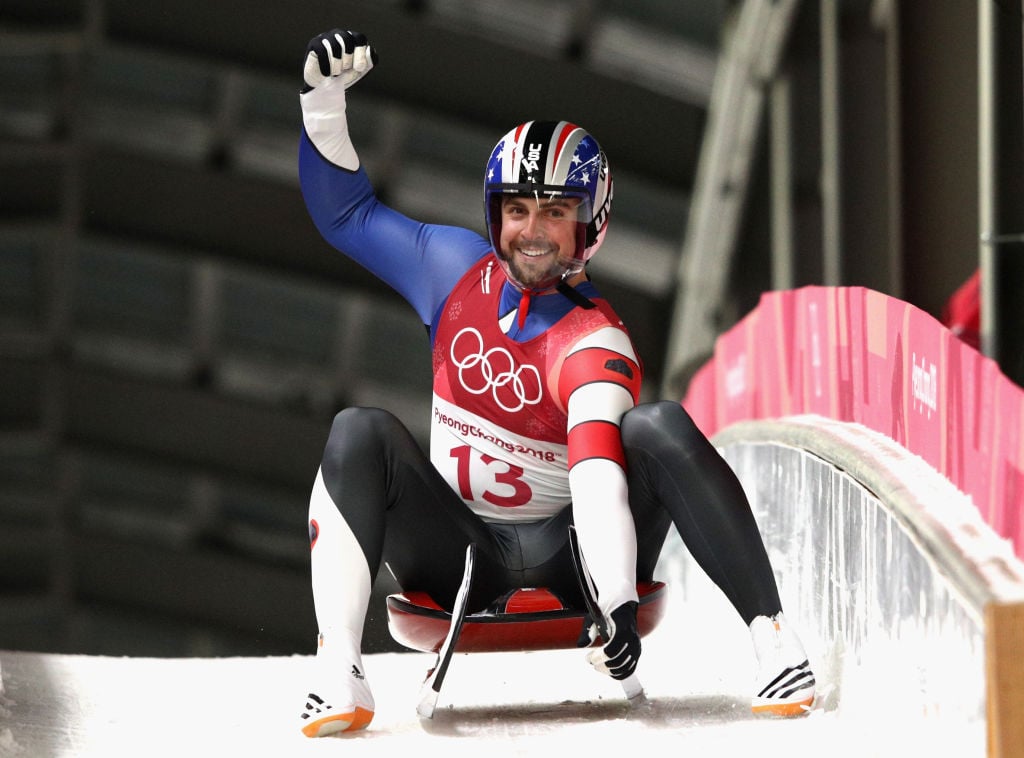 Silver medal winner and the first to win an Olympic medal for the U.S. in luge
Chris Mazdzer made history at the 2018 Olympic Games when he won a silver medal in the men's single luge. While he competed at the 2010 and 2014 Winter Olympics, Mazdzer came in 13th place at both games. But that didn't deter him.
Capturing "the first luge medal of any kind in U.S. history," Time notes just how lovable Mazdzer has become. Have you seen the guy? He's charming, determined, and he's got good looks for days.
Next: She didn't win a medal this time around, but we love her personal drive. 
7. Maame Biney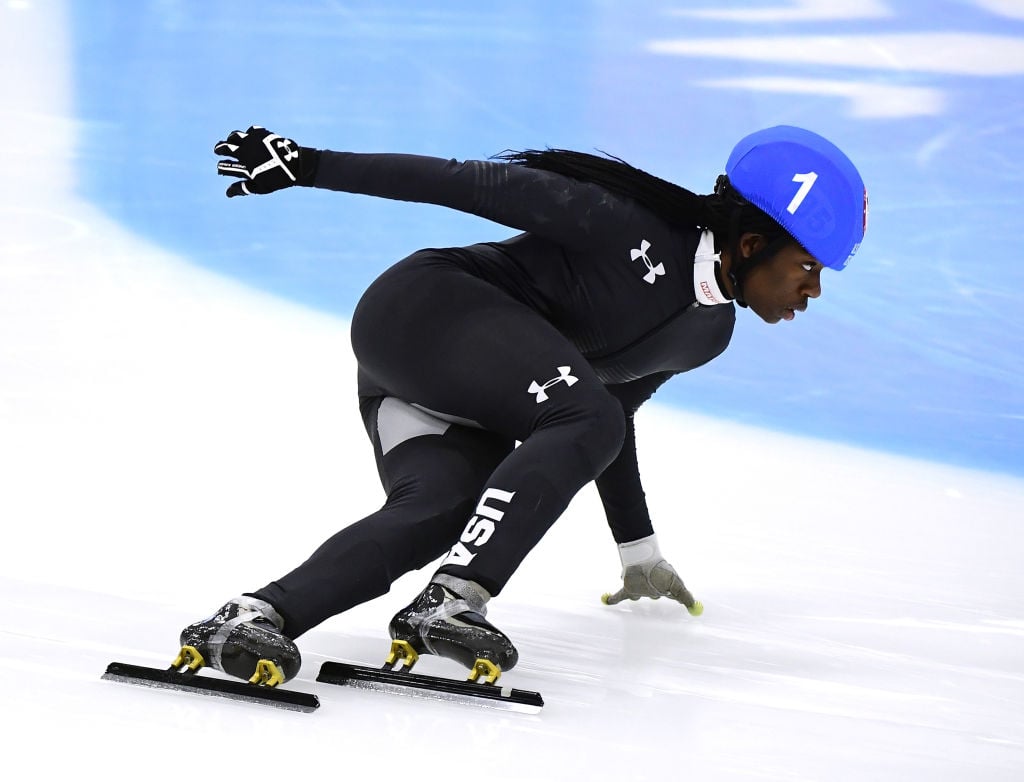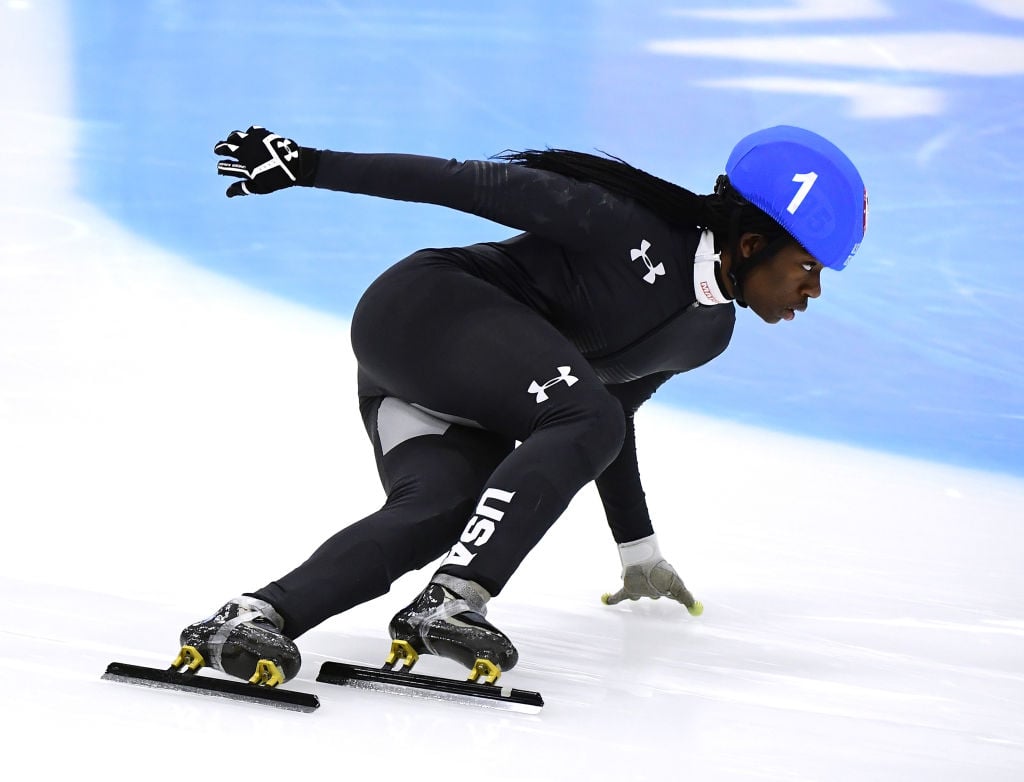 First black woman to qualify for the U.S. short track speedskating team
Maame Biney immigrated to the U.S. from Ghana when she was just 5 years old. Too fast for figure skating, she quickly took to a different sport, which clearly worked out. According to Time, Biney "made history as the first black woman to qualify for Team USA's short track speedskating team."
Between her quirky pre-game ritual and her larger-than-life smile, this 18-year-old brings plenty of personality to the table.
Furthermore, we'd be remiss not to mention her father and biggest fan, Kweku Biney. And Kweku's favorite way to cheer on his daughter? Well, that'd have to be with his go-to sign, which reads: "Kick Some Hiney Biney." Now that's a supportive parent.
She may not have won a medal in 2018, but we'll be rooting for her next time around.
Check out The Cheat Sheet on Facebook!