15 of the Most Outrageously Expensive Desserts Restaurants Serve
Everybody knows eating at a restaurant doesn't help you save money. But we all indulge occasionally — especially if you want to get out of the house or celebrate something special. However, some restaurants offer menus — or specific menu items — that are less of a splurge and more of an extravagance.
Nothing makes that more obvious than the most expensive desserts restaurants serve. We don't mean that overpriced slice of pie or a fancy cheesecake. We're talking about desserts you'd have to be a millionaire to even think about purchasing.
Read on to check out some of the most expensive desserts on the menu — and the restaurants that think somebody will really buy them.
15. Chocopologie Chocolate Truffle: $250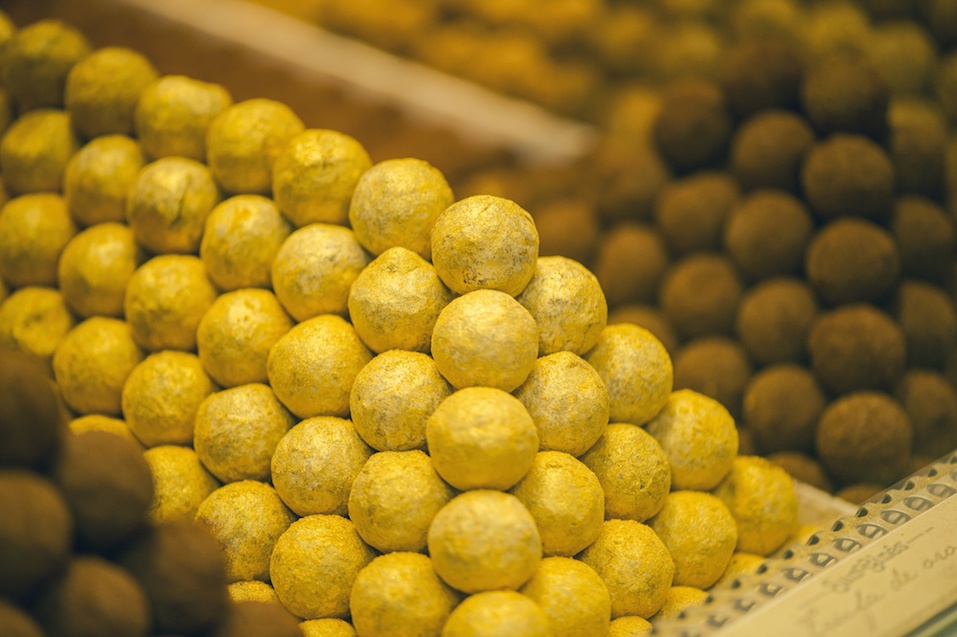 The perfect place to start your tour of the world's most expensive desserts? Norwalk, Connecticut, where you can try a $250 chocolate truffle at a shop called Chocopologie. The truffle features dark chocolate, classic ganache, and a French Perigord truffle. The ganache is made with Ecuadorian dark chocolate mixed with fresh cream, infused with vanilla pods and truffle oil. The ganache then gets shaped around the truffle, dipped in chocolate, and rolled in cocoa powder.
Next: $500 jelly beans
14. Beyond Gourmet Jelly Beans: $500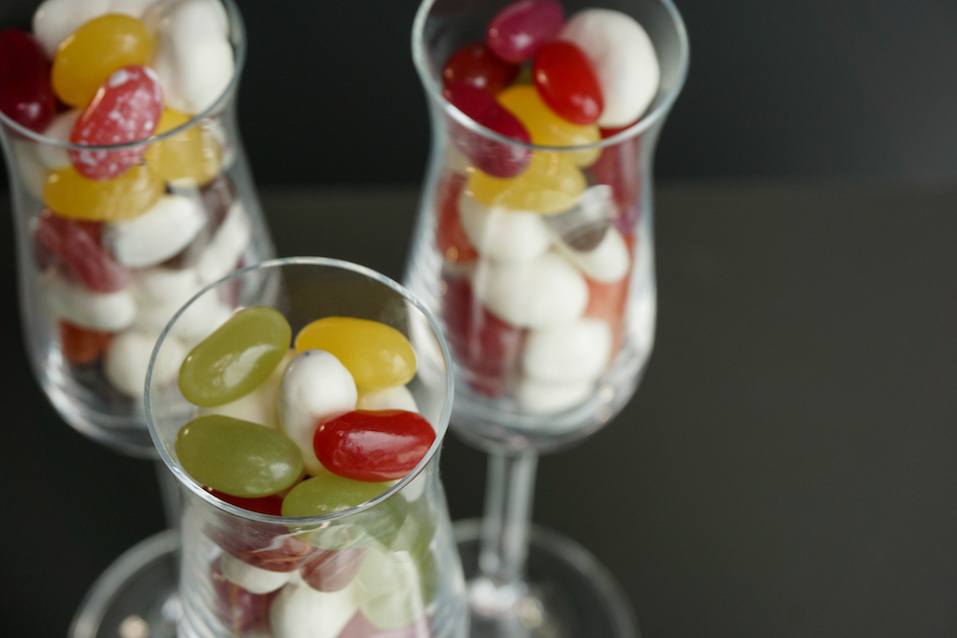 OK, they don't technically live on any restaurant menu. But the world's most expensive jelly beans? We couldn't resist. Delish reports Jelly Belly founder David Klein's "Beyond Gourmet Jelly Beans" get coated in 24-carat gold leaf. They also come in a crystal jar. And the jelly beans feature flavors that draw on "exotic spices, herbs, roots, flowers, fruits, and nuts specific to world cultures." The price tag? A whopping $500 per jar.
Next: A $750 cupcake
13. Decadence D'Or Cupcake: $750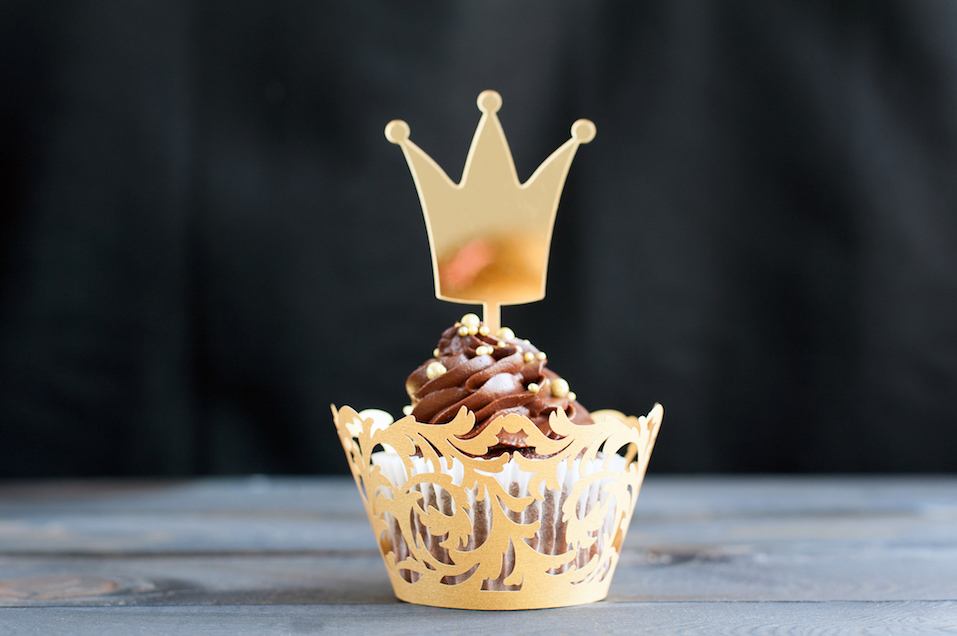 Hit it big in a Las Vegas casino? Then, maybe you'll feel like spending $750 on the Decadence D'Or Cupcake at Sweet Surrender, one of Sin City's most famous cupcake shops. The cupcake includes Palmira Single Estate Chocolate, which comes from the rare Porcelana Criollo bean at the Valrhona plantation in Venezuela. It gets topped with Tahitian Gold Vanilla Caviar. Other ingredients? Louis XIII de Remy Martin Cognac, edible gold flakes, and a blown sugar fleur de lis.
Next: A $1,000 sundae
12. Golden Opulence Sundae: $1,000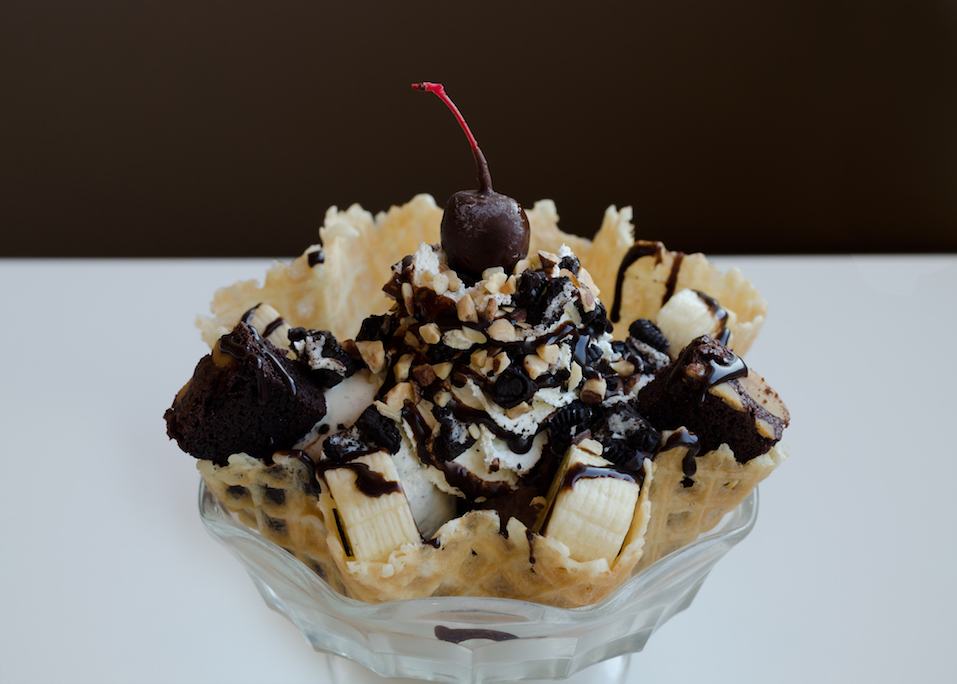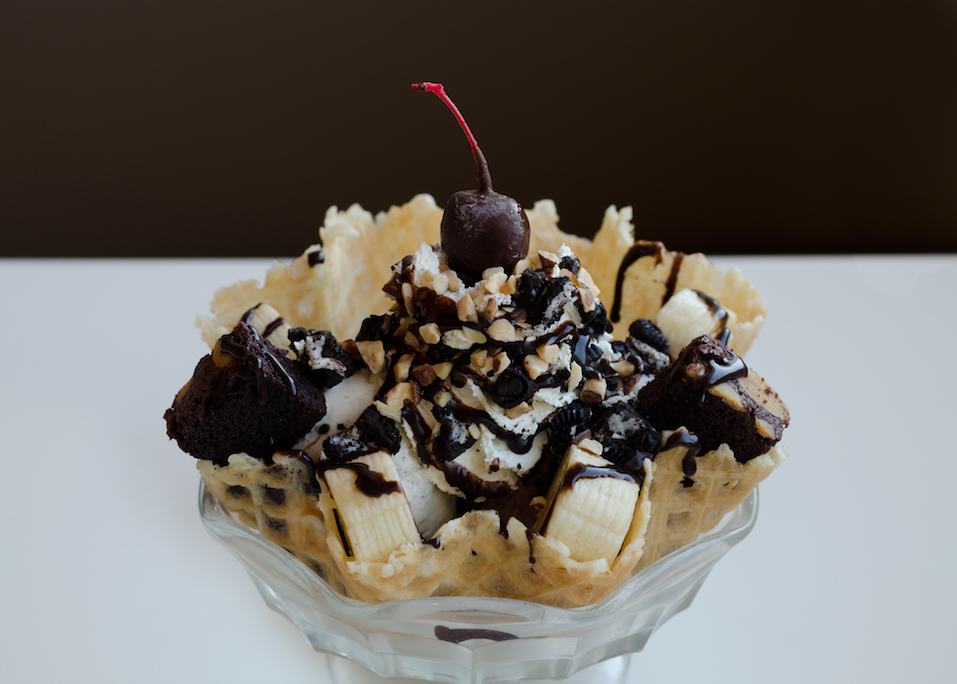 New York restaurant Serendipity 3 made headlines — and a Guinness world record — with the Golden Opulence Sundae. The dessert costs $1,000 and comes coated in 23-carat gold leaf. It features Tahitian Vanilla ice cream infused with extra Madagascar vanilla. And it gets drizzled with Amedei Porcelana, the world's most expensive chocolate. Then, it's topped with pieces of rare Venezuelan Chuao chocolate. Plus, it also features almonds coated in gold, candied fruit, a ramekin of sweet Grand Passion Caviar, a gilded sugar flower, chocolate truffles, and marzipan cherries.
Next: Another $1,000 sundae
11. The Victoria Sundae: $1,000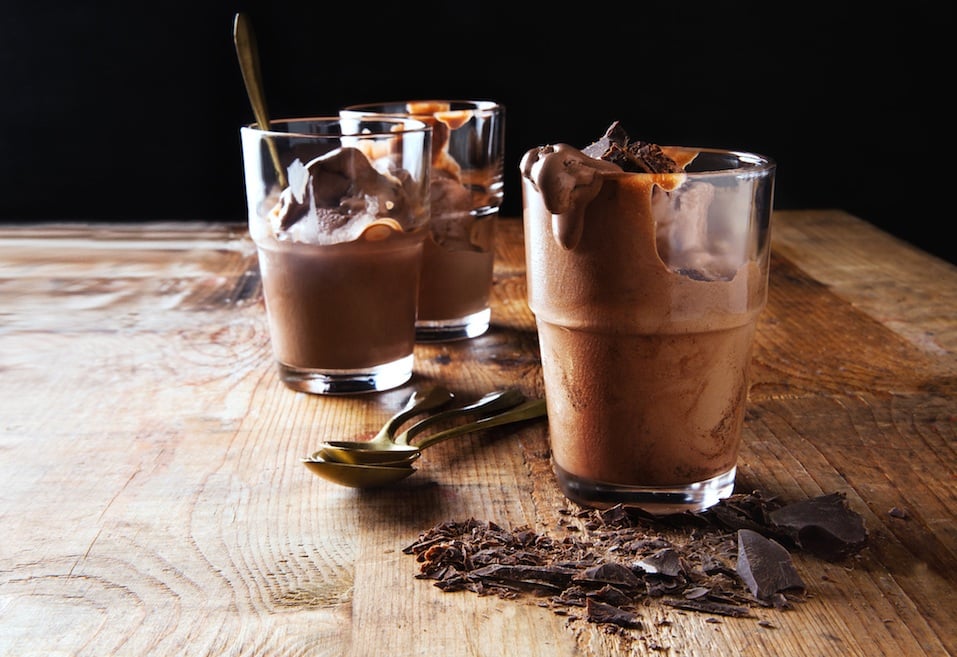 Another restaurant that offers a $1,000 sundae? The Langham Chicago's Pavillion lounge and tea room, which recently debuted the Victoria Sundae. The Langham's entrance into the world of the most expensive desserts incorporates vanilla and chocolate ice cream. The sundae also features caramelized peanuts, 24-karat gold dust, dark chocolate croquet, Louis XIII de Rémy Martin, hot fudge, salted caramel, butterscotch, and whipped cream. Plus, it has 24-karat gold leaf and a chocolate crown.
Next: A $1,000 cupcake
10. The Golden Phoenix Cupcake: $1,000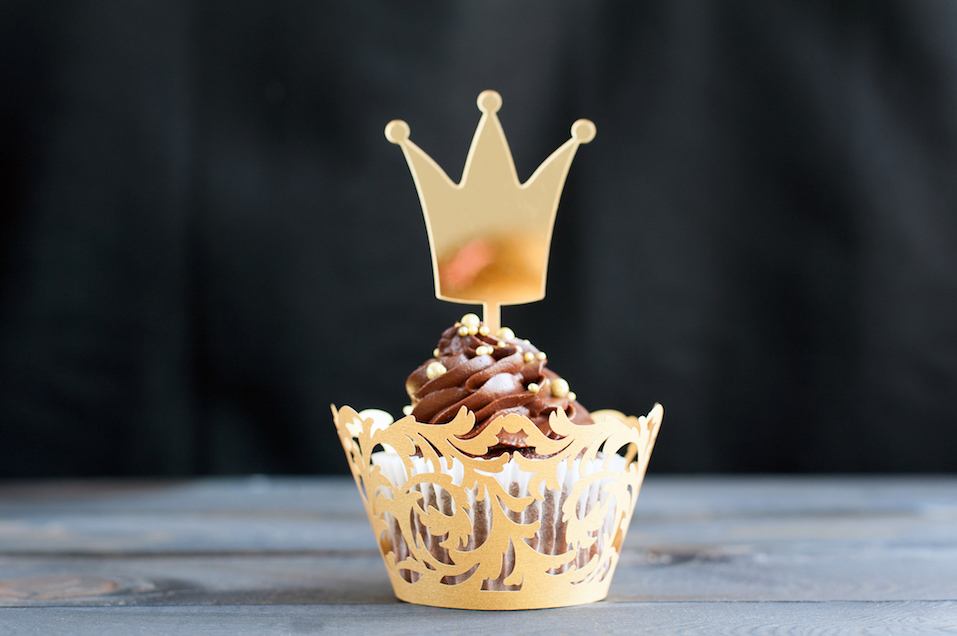 Prefer cake to ice cream? Then, consider the world's most expensive cupcake. Dubai's Bloomsbury's Cupcakes offers the $1,000 Golden Phoenix cupcake. The chocolate cupcake incorporates Amedei Porcelana chocolate, Ugandan vanilla beans, and 23-carat edible gold sheets. Then, the cupcake gets frosted with chocolate icing and sprinkled with gold dust. The garnishes include chocolate with more gold dust and chocolate-covered strawberries. And don't forget the golden spoon.
Next: A $1,000 cake
9. Sultan's Golden Cake: $1,000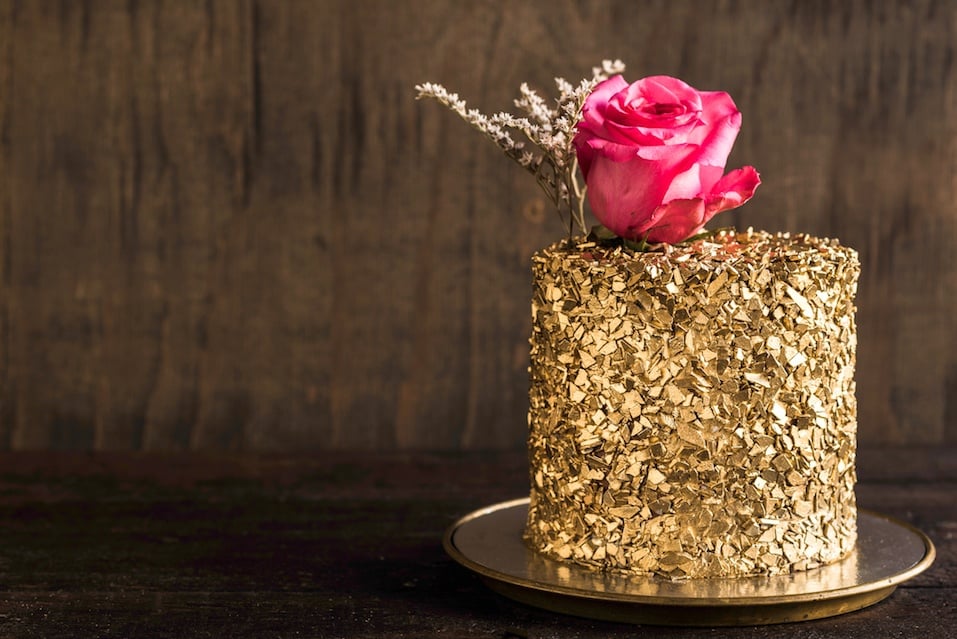 Another cake that earns a place on the list of the most expensive dessert? The Sultan's Golden Cake offered by Istanbul's five-star Ciragan Palace Hotel. This $1,000 cake includes an infusion of rare French Polynesian vanilla, a topping of caramelized black truffles, and a coating of 24-karat edible gold flakes. Want to try it? You need to give the kitchen staff 72 hours notice to prepare the dessert.
Next: A $1,685 doughnut
8. Krispy Kreme Luxe Doughnut: $1,685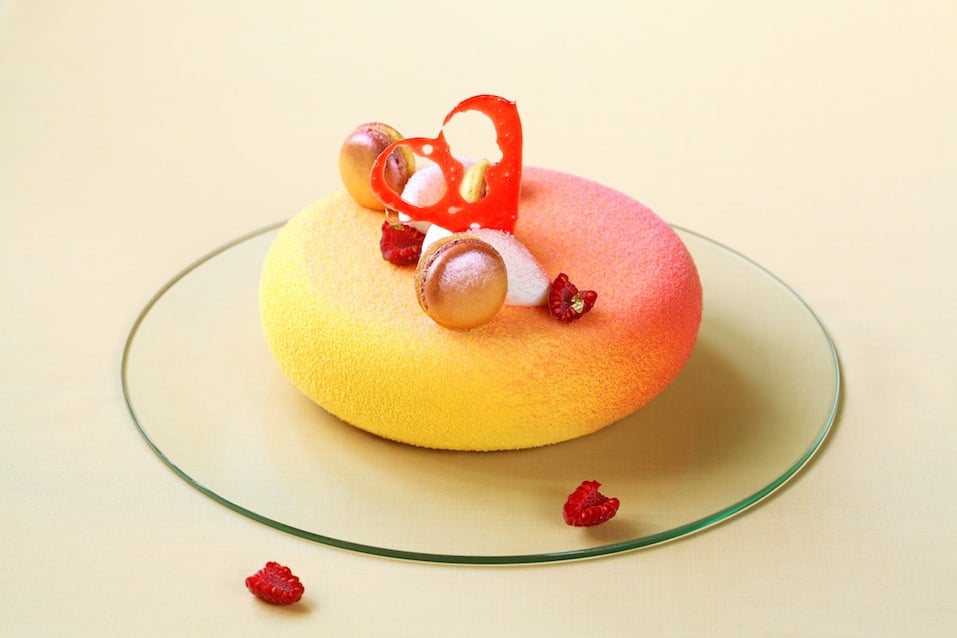 It's not just high-end restaurants that are serving up extravagant desserts. One of the most expensive desserts comes from a pretty recognizable chain: Krispy Kreme. The Luxe Doughnut carries a $1,685 price tag. So what does that buy you? Ingredients, including Dom Perignon champagne jelly, 24-carat gold leaf, gold-dusted white chocolate flowers, and edible diamonds. The doughnut is also served with a cocktail that features raspberry and passion fruit syrup, Courvoisier cognac, and more Dom Perignon.
Next: A $3,333 sundae
7. The World's Most Expensive Ice Cream Sundae: $3,333.33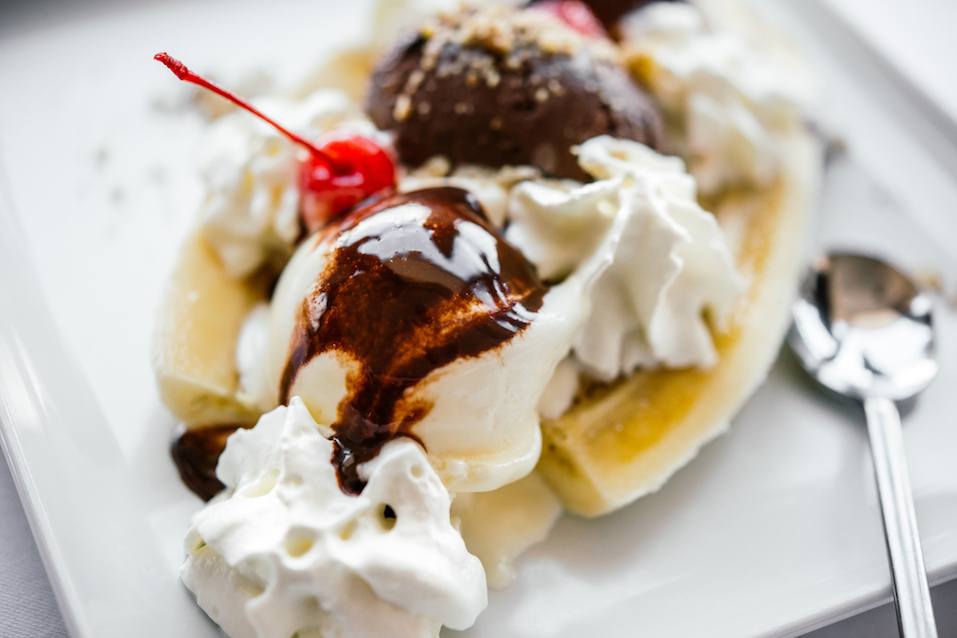 Do you count an ice cream shop as a restaurant? We do — at least when we're seeking out the most expensive desserts. California-based Three Twins Ice Cream sells a $3,333.33 sundae — aptly named the World's Most Expensive Ice Cream Sundae — that consists of a banana split made with syrups from three rare dessert wines. (They include a 1960s vintage pordet, a Chateau D'Yquem, and a German Trockenbeerenausiese.) The sundae comes with an ice cream spoon from the 1850s. And if you give the shop a day's notice, a cellist will play for you while you eat it.
Next: A $7,500 macaron
6. Macaron Haute Couture: $7,500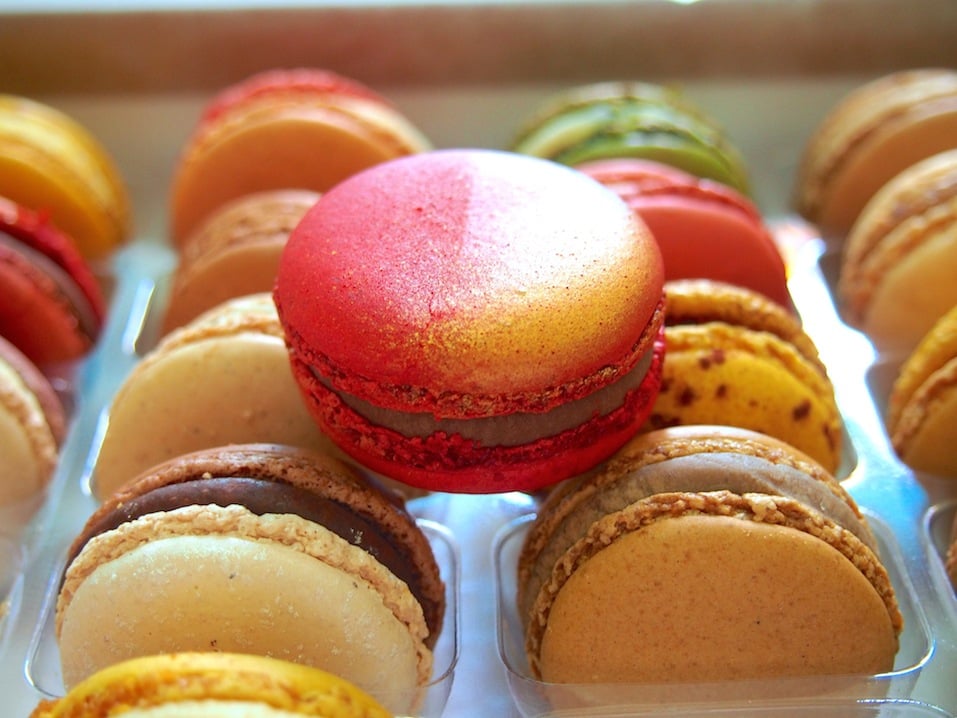 At renowned pastry chef Pierre Hermé's kitchen (located in a townhouse in Paris' 17th arrondissement), you can get the macaron of your dreams. The cost for this Macaron Haute Couture? A hefty $7,500. At least that means you don't have to settle for one specific set of flavors on the menu. Hermé turns his kitchen "into a culinary atelier." There, he'll help you choose the key ingredients for your own, one-of-a-kind cookie recipe. You can even have the macaron monogrammed or embellished with your family's coat of arms.
Next: A $14,500 cake
5. The Fortress Stilt Fisherman Indulgence: $14,500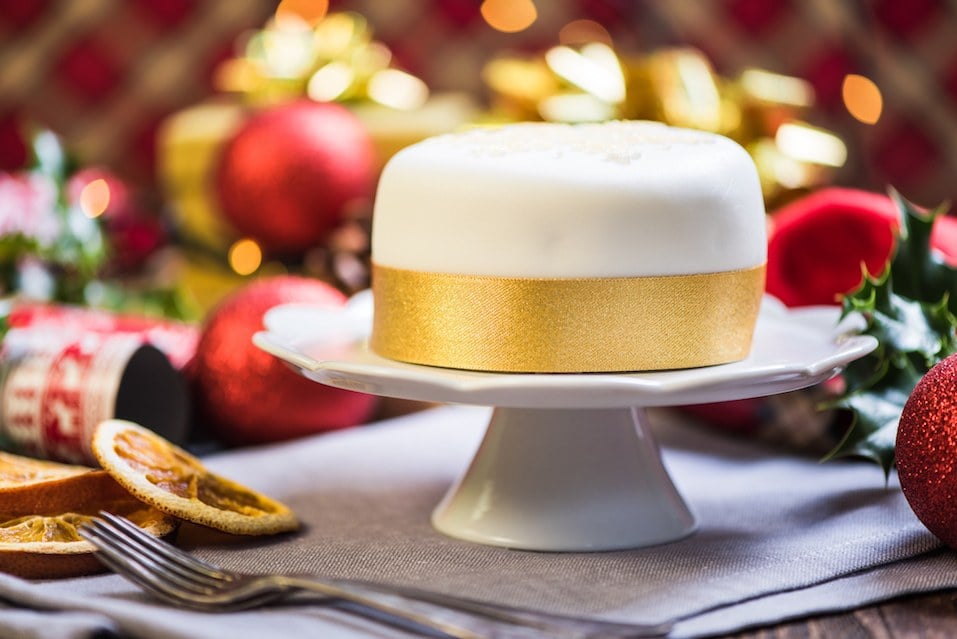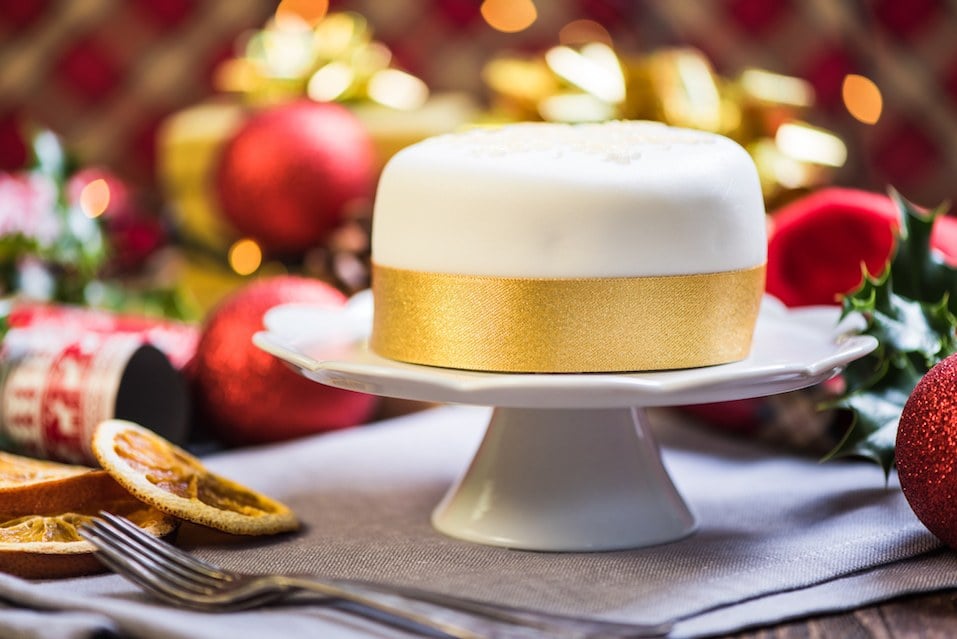 At the Fortress Resort and Spa in Sri Lanka, you can spend a spare $14,500 on a gold leaf Italian cassata called the Fortress Stilt Fisherman Indulgence. Traditionally, cassata is a sponge cake sweetened with fruit juices and layered with ricotta. But in the hotel's case, its dessert gets flavored with Irish cream that's been infused with fruit. The dessert includes a mango and pomegranate compote, plus Dom Perignon champagne sabayon. It also features a chocolate carving in the shape of a stilt fisherman. And you can't forget about the 80-carat aquamarine stone that comes with it, too.
Next: $25,000 frozen hot chocolate
4. Frrrozen Haute Chocolate: $25,000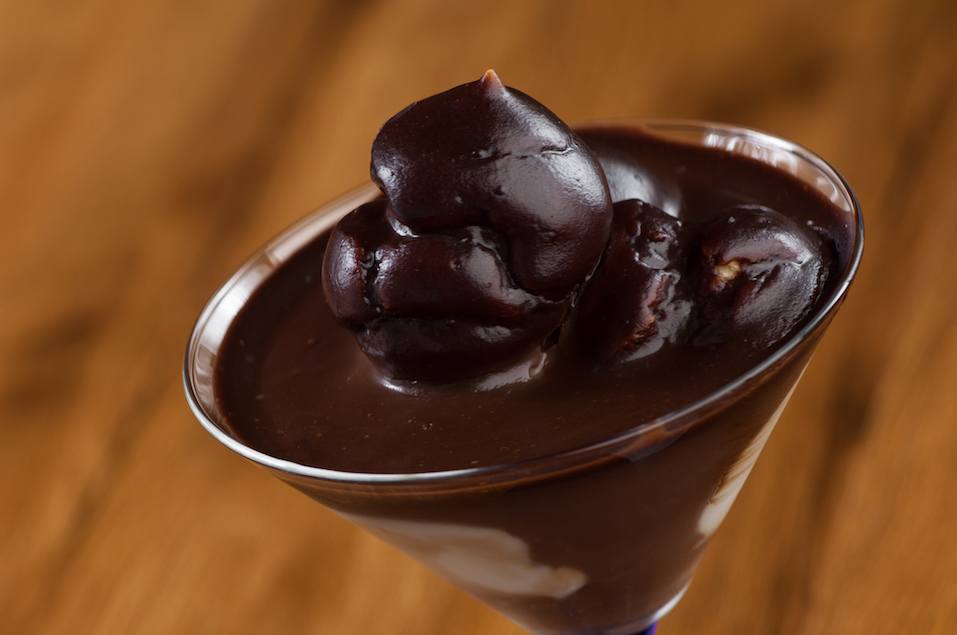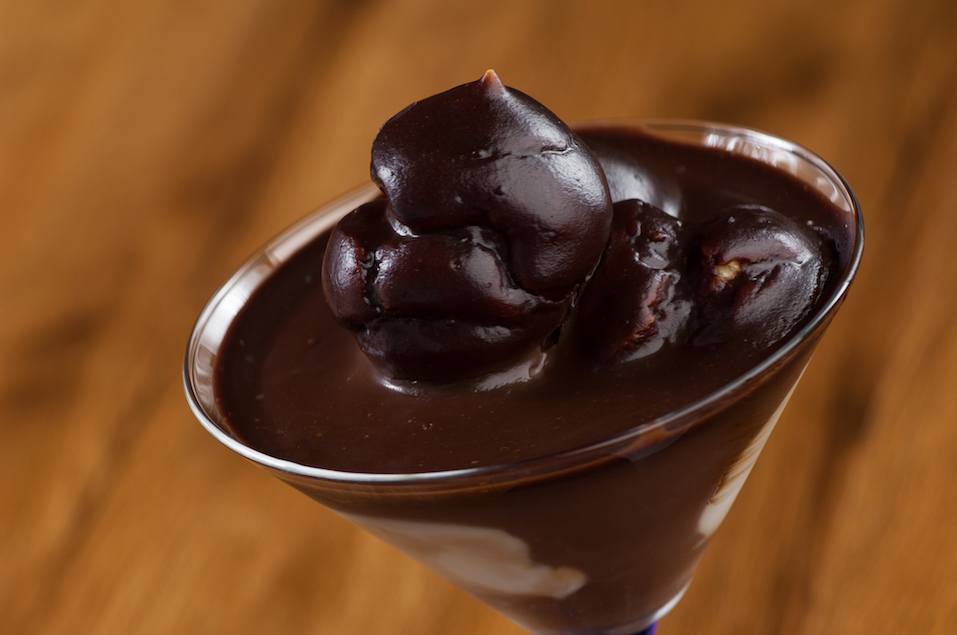 Serendipity 3 apparently didn't want to limit the world's most expensive desserts to just $1,000 worth of gold and chocolate. The New York establishment set a new Guinness World Record with the $25,000 Frrrozen Haute Chocolate.  The extravagant dessert uses cocoas and milk frozen to a slushy-like consistency. Five grams of 24-carat gold mix in. Then, whipped cream, more gold, and a La Madeline au Truffe top the dessert. Furthermore, the goblet features gold and diamonds. And it also comes with a golden spoon.
Next: $35,000 chocolate pudding
3. Lindeth Howe Country House Hotel Chocolate Pudding: $35,000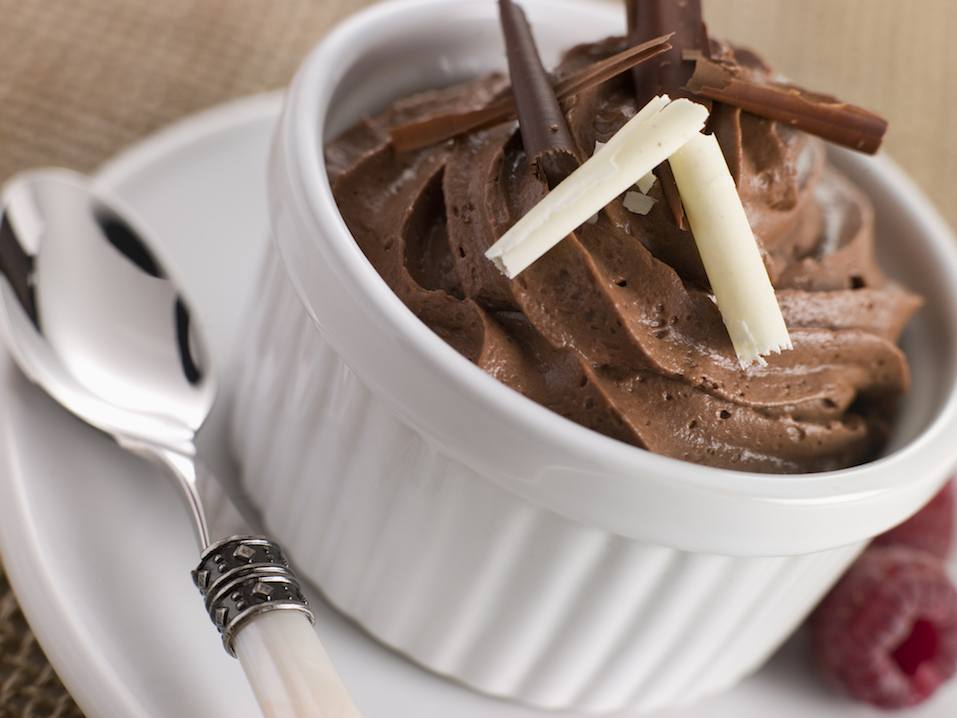 Another chocolatey indulgence for dessert lovers with tens of thousands of dollars to spare? The extravagant chocolate pudding offered by the restaurant at the Lindeth Howe Country House Hotel in England. One of the most expensive desserts in the world, this pudding features a variety of different flavors of chocolate. And it also includes gold, champagne caviar, and a two-carat diamond. Plus, the pudding is modeled after a Faberge egg, layered with champagne jelly and biscuit joconde, and glazed with edible gold.
Next: A $60,000 ice cream sundae
2. The World's More Expensive Most Expensive Ice Cream Sundae: $60,000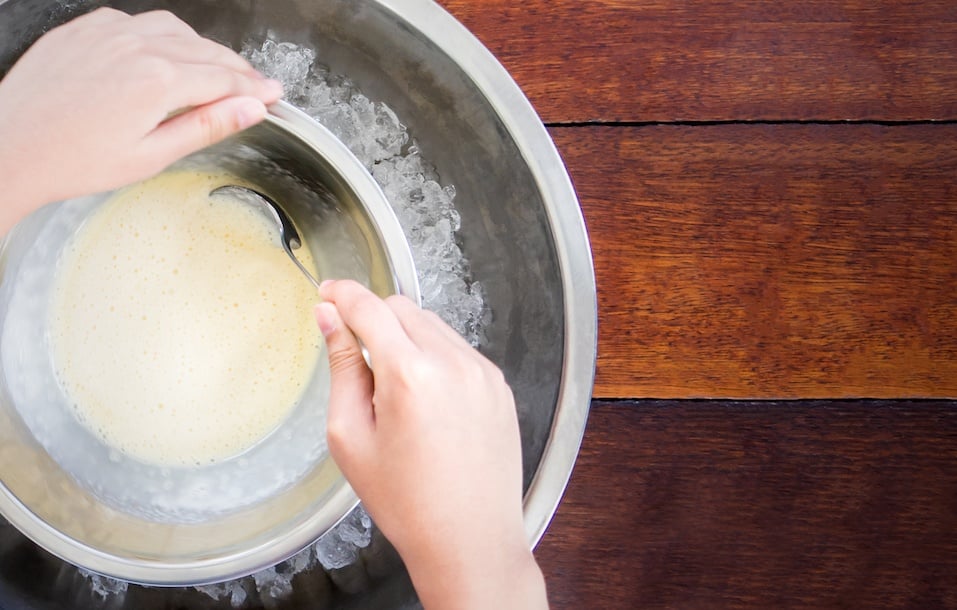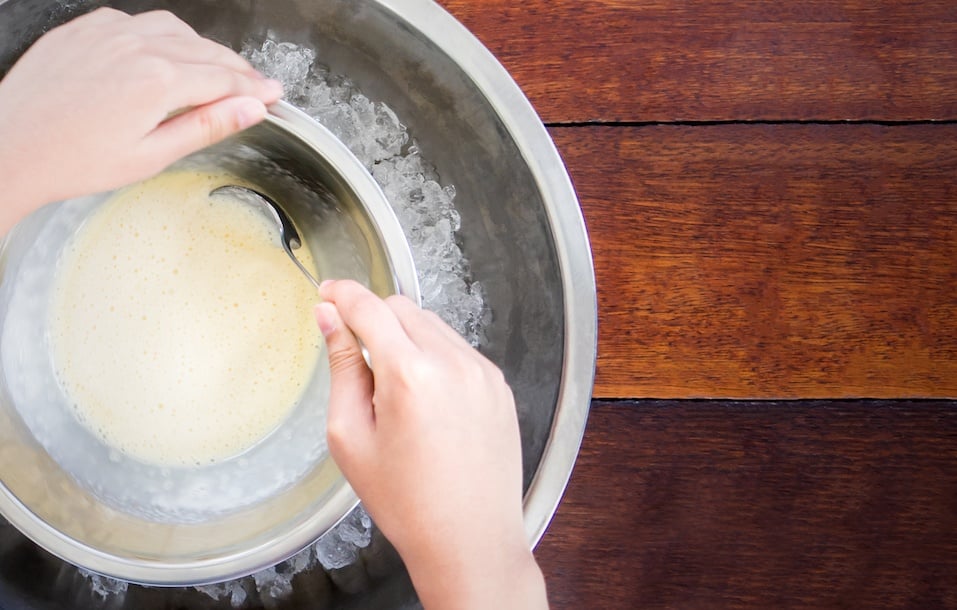 Ice cream sundaes seem to make strong contenders as the most expensive desserts — especially when Three Twins Ice Cream gets involved. The California shop, not content to offer only a $3,000 sundae, also offers a $60,000 sundae. This one, called the World's More Expensive Most Expensive Ice Cream Sundae, also buys you an entire experience. You'll travel to the summit of Mount Kilimanjaro. There, Three Twins Ice Cream will hand-churn ice cream made with ice found at the summit. Plus, the $60,000 includes first-class airfare to Tanzania, five-star accommodations, and a guided climb. And, don't forget, you get all the ice cream you can eat.
Next: Strawberries that cost $1.4 million to $9.85 million
1. Strawberries Arnaud: $1.4 million to $9.85 million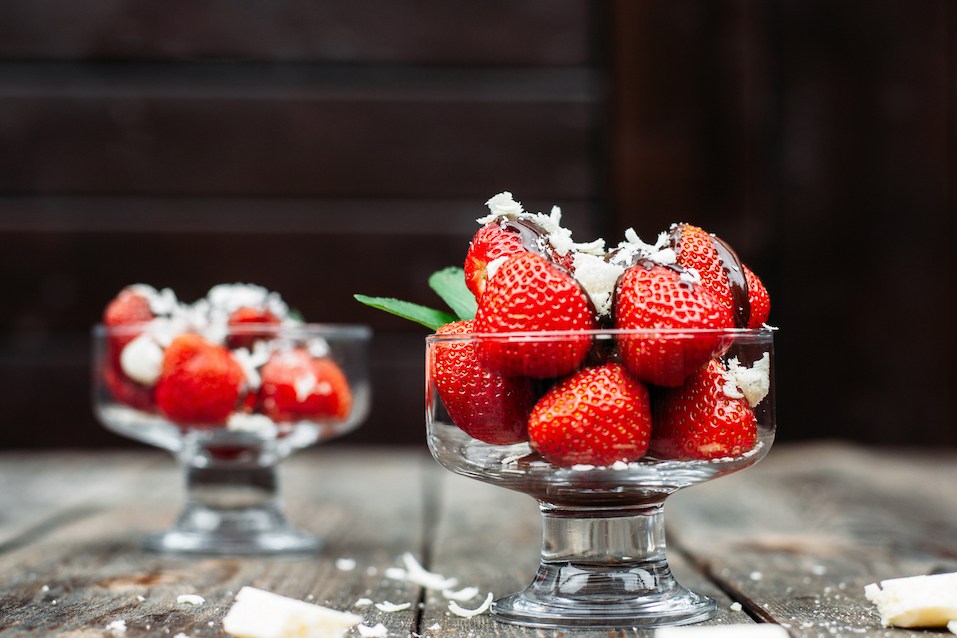 Arnaud's in New Orleans is known for its Strawberries Arnaud. This dessert, usually just $9, is also offered in a luxe version that can get very, very expensive. This luxe version features ceylon cinnamon, Tahitian vanilla, rare port, plus Hennessy Paradis, Grand Marnier 100, Cristal Champagne, and edible 24-karat gold leaf flakes. The kicker? The dessert also comes with a one-of-a-kind engagement ring in partnership with MS Rau Antiques. The dessert has been offered with various diamonds (and price points) over the years. With a 4.7-carat pink diamond ring? The dessert costs $1.4 million. But with a 7.09-carat pink diamond ring? It'll run you $3.95 million. And with a 10.06-carat royal blue diamond ring? Expect to pay $9.85 million.