Here Are Hollywood's Most Passionate Celebrity Animal Activists
Do you love animals? You aren't alone. And you'll probably be excited to learn many of your favorite celebrities use their fame to draw attention to animal cruelty or to advocate for all pet owners to adopt instead of buy their furry companions. Whether they want to save elephants in Africa, sharks in California, or the dogs and cats right in their own backyards, these celebrities are passionate animal activists.
Want to learn which animals Leonardo DiCaprio cares about the most or what Kristen Bell has to say about adopting an animal? Read on to find out.
1. Olivia Munn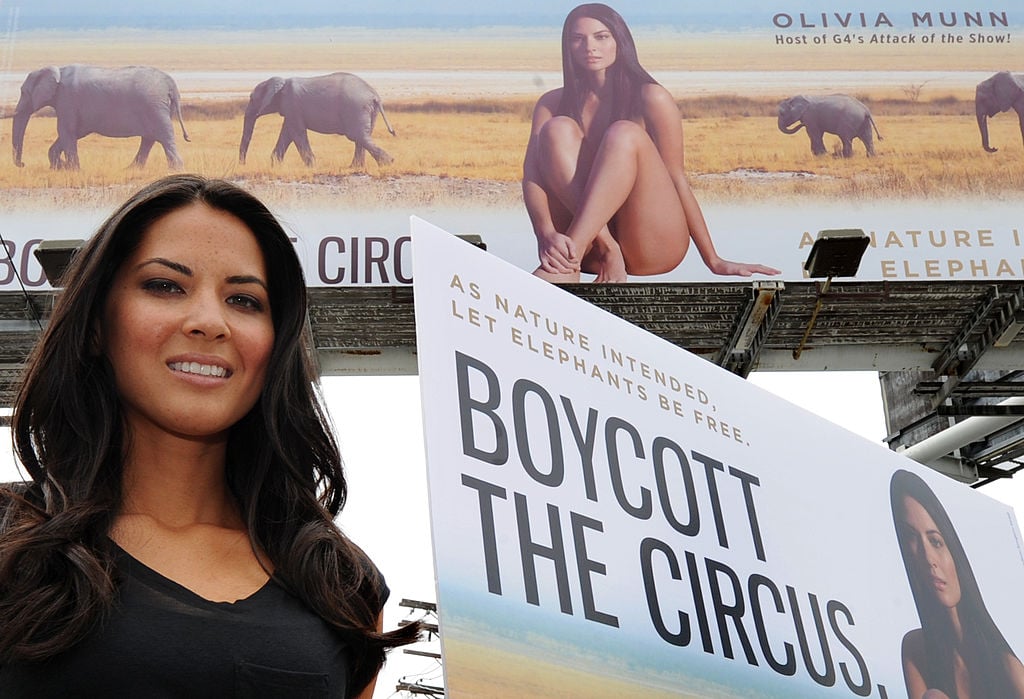 Actress Olivia Munn is an outspoken advocate for animal rights. She teamed up with PETA to create a video about what goes on at Chinese fur farms. The actress noted it's possible to be fashion-forward without harming animals.
The organization also sang her praises when Munn spread the word about how circuses treat elephants. She explained, "They're in these crates all day long and then they're getting shocked and beat just so they can get up and dance around on a ball." And in a letter to the USDA about a specific captive elephant, she wrote, "Elephants were never meant to be locked inside cramped trailers, kept in chains, or forced to walk in endless circles carrying riders on their backs."
2. Alicia Silverstone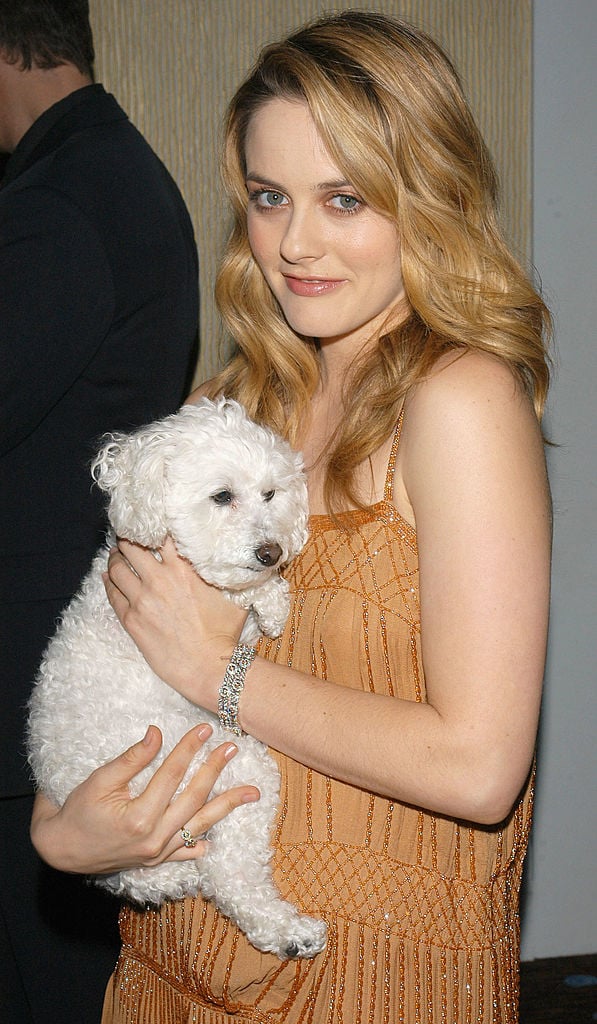 Actress Alicia Silverstone is a famously enthusiastic animal activist. PETA reports Silverstone is a longtime vegan and teamed up with PETA to spread awareness on the way the down industry treats animals. Plus, the actress even refuses to wear wool in order to end mistreatment of sheep.
3. Ellen DeGeneres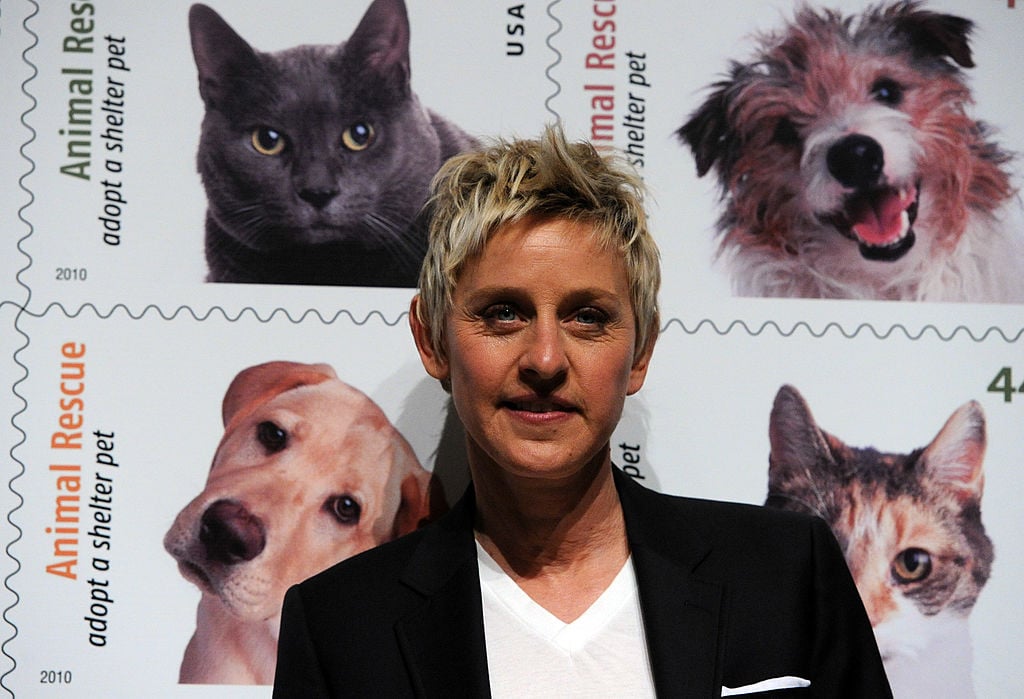 Talk show host Ellen DeGeneres has repeatedly made headlines for her animal activism. PETA named her its Woman of the Year in 2009, citing DeGeneres' choice not only to ditch all animal products in her own life, but also to spread awareness of animal issues via her talk show. She's talked about the benefits of a vegan diet. Plus, she's discussed the factory farming industry. And she's educated her viewers on cruelty-free living. DeGeneres also owns a natural pet food company, Halo, and has donated tens of thousands of pet meals to animal rescues and shelters.
4. Tim Gunn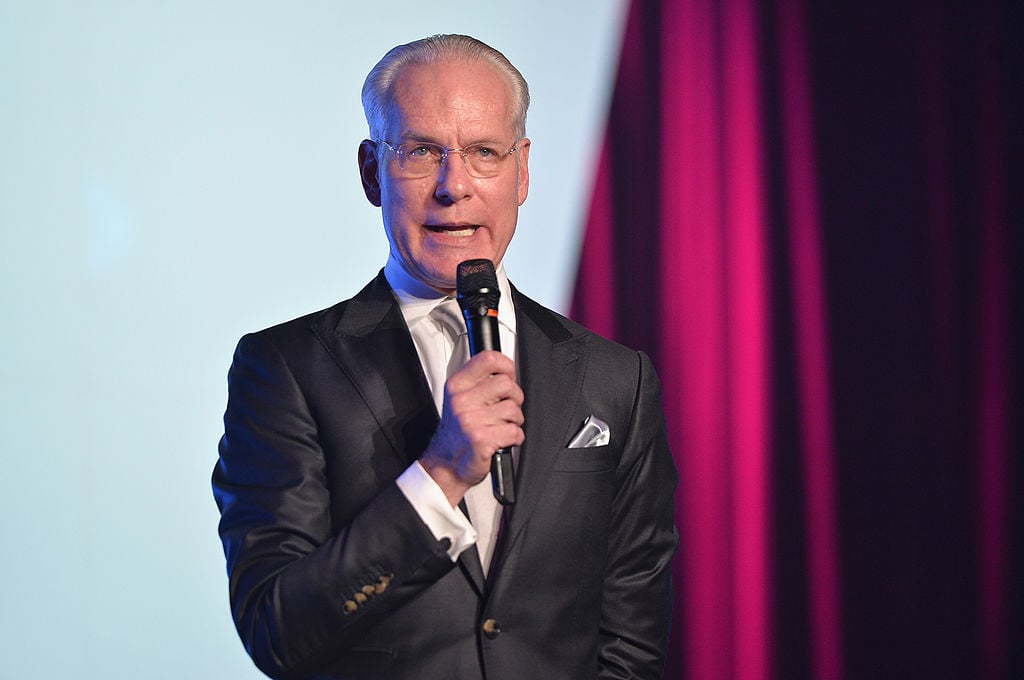 The same year PETA named DeGeneres its Woman of the Year, the organization named Tim Gunn its Man of the Year. The Project Runway personality narrated a PETA video about how animals are slaughtered for their fur. And he said in an interview with the Los Angeles Times, "There's no reason to kill animals for fur. Wearing fur is like wearing a big sign reading, 'I'm in favor of inflicting cruelty and pain on animals as a fashion statement.'" Gunn added, "Unspeakable torture is inflicted on dogs, cats, bunnies, raccoons, foxes, minks, and myriad trapped, helpless creatures in the name of fashion — yes, dogs and cats." 
5. Kristen Bell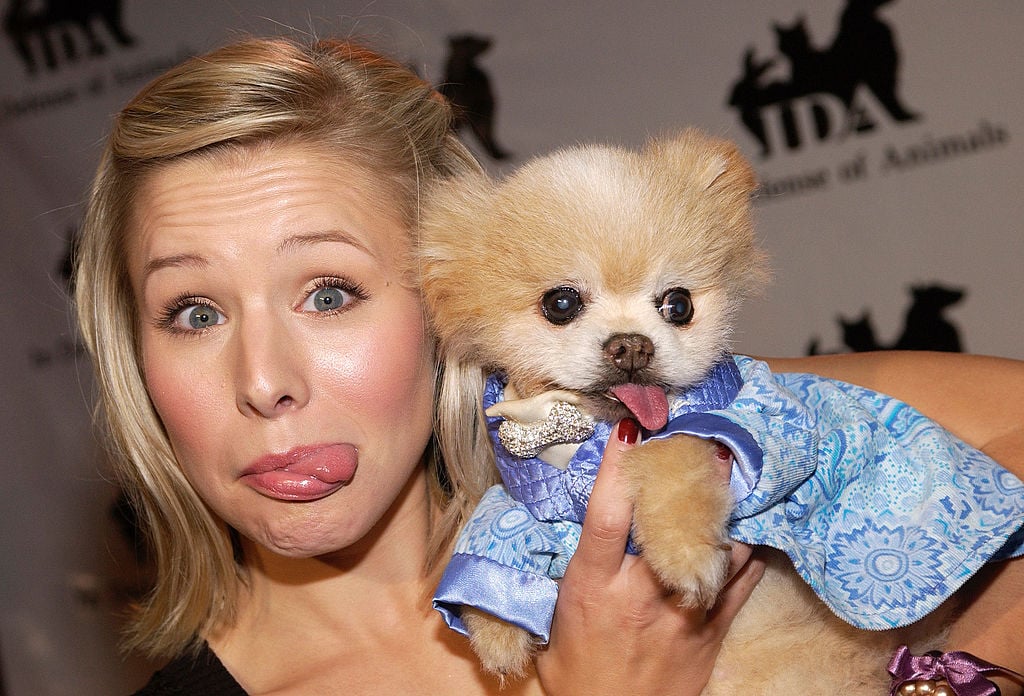 Actress Kristen Bell owns a number of dogs, including a special-needs pup who inspired her activism with the Humane Society of the United States. She refers to her dogs as "kids I didn't birth." Bell advocates for adopting, not buying, a pet. And she has raised money to care for animal rescue organizations and shelters to care for special-needs animals.
Plus, Bell has eaten a vegetarian diet since age 11 because she couldn't disassociate "the animals I cuddled with — dogs and cats for example — from the animals on my plate." The actress has also called on the pork industry to provide better living conditions for pregnant pigs.
6. Joaquin Phoenix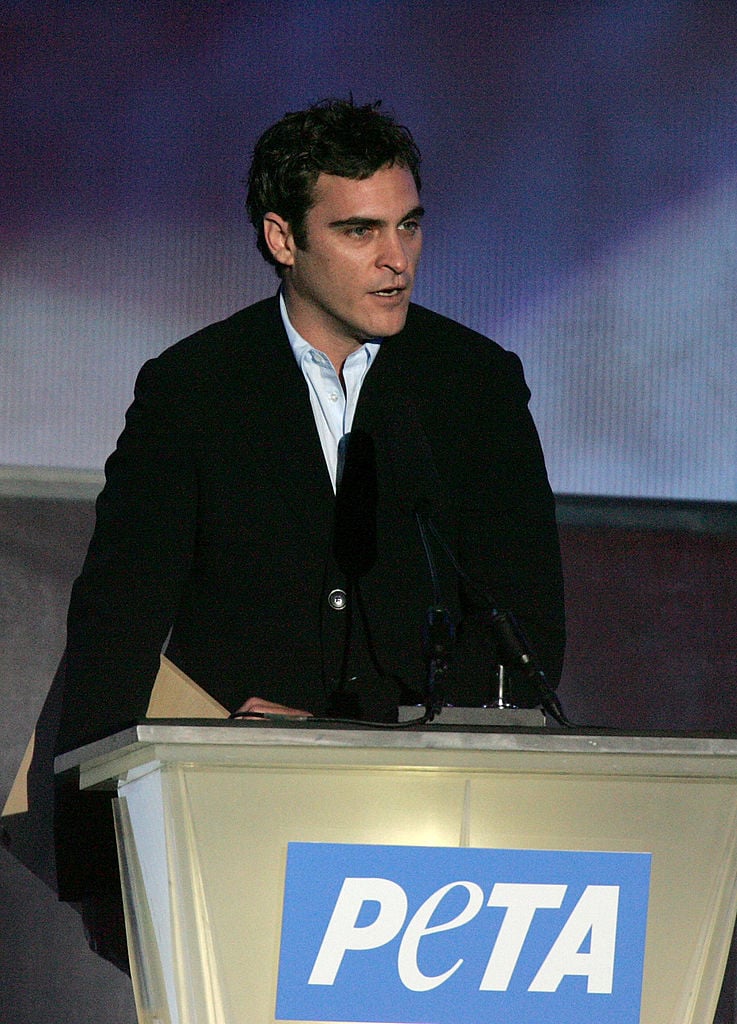 Actor Joaquin Phoenix teamed up with PETA to create a video that goes behind the scenes of the exotic skins industry. As PETA explained, "Joaquin is calling for major fashion houses, such as Christian Louboutin and Jimmy Choo, to choose compassion over cruelty by eliminating exotic skins from their collections."
Phoenix also appeared in the 2005 documentary Earthlings. According to IMDB, it "chronicles the day-to-day practices of the largest industries in the world, all of which rely entirely on animals for profit."
7. Stella McCartney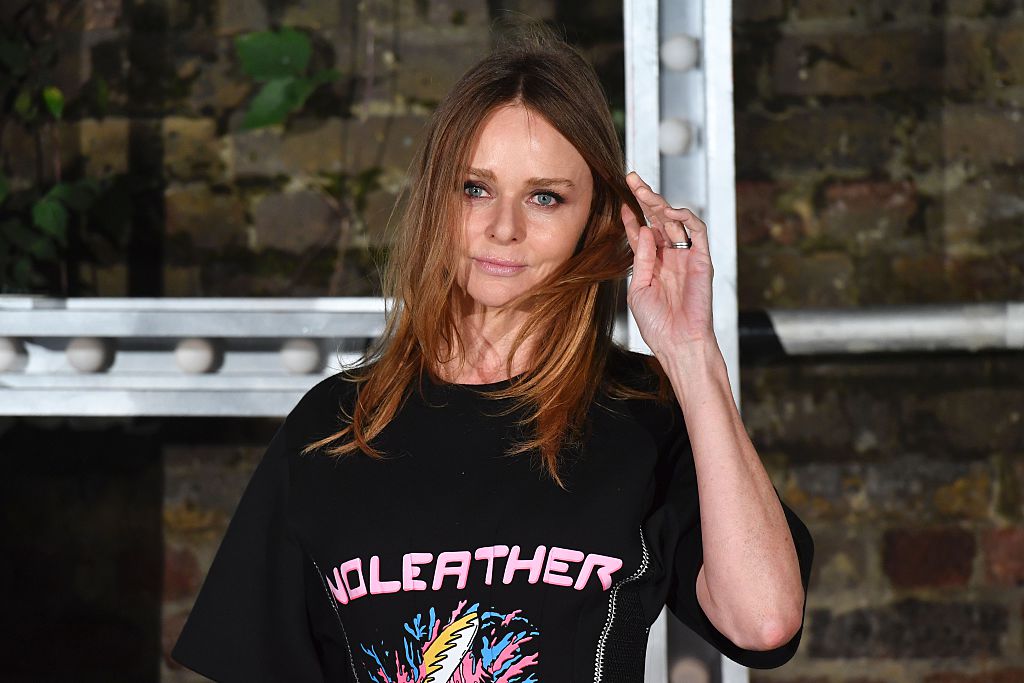 Fashion designer Stella McCartney famously advocates for animal rights. She teamed up with PETA to create a video on the costs of the leather industry. And she had already talked about the fur industry. McCartney expressed concern not only about the industries' treatment of animals, but also the environmental costs of processes, such as tanning a hide to turn it into leather. The designer produces an animal-friendly brand and doesn't use fur, leather, or feathers. And though the brand has used wool and silk, McCartney says she has been looking for alternatives.
8. Pamela Anderson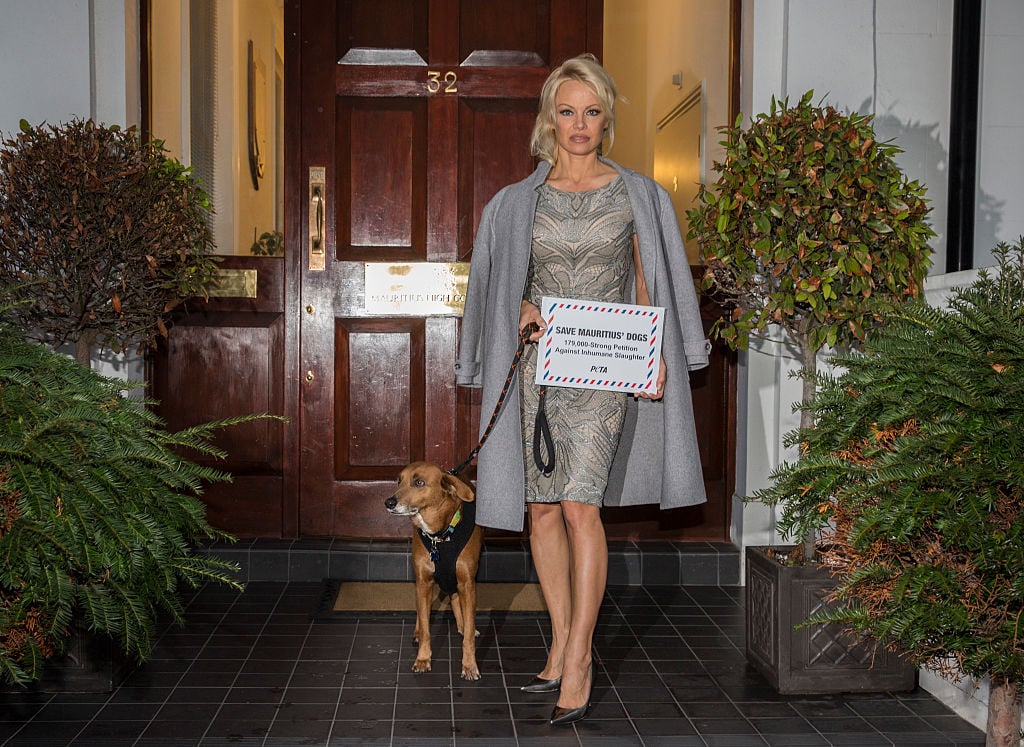 Actress and model Pamela Anderson has had a lot to say about animal rights. Anderson is a PETA honorary director and launched a foundation that supports those working for animal, human, and environmental rights. She successfully appealed to Russia's Vladimir Putin to ban the import of Canadian seal pelts. (Russia had been importing 95% of the country's seal pelts.) Plus, Anderson urged Bosnia and Herzegovina to end fur farming by 2018. And Anderson has also gotten a TV host to stop using animals on his show.
9. Bob Barker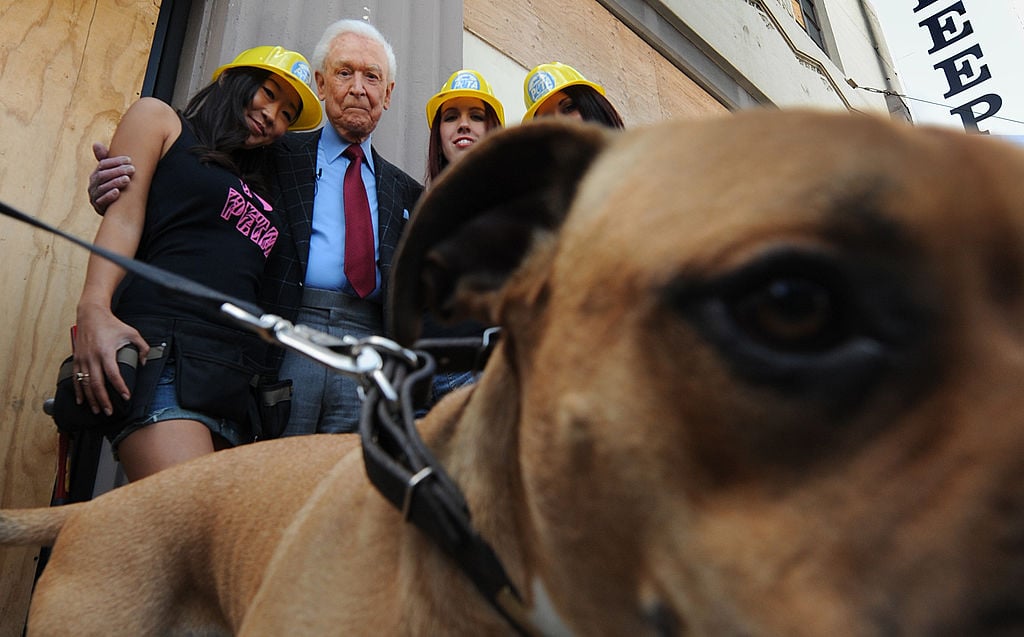 Anyone who's ever watched The Price Is Right knows host Bob Barker is a big advocate of spaying and neutering pets. As Slate reports, at the end of every episode, Barker would advise the audience, "Help control the pet population. Have your pets spayed or neutered." Barker has also maintained a strict vegetarian diet. Plus, he paid to have large cats airlifted from Bolivian circuses. And he donated millions of dollars to curtail the whaling industry in Japan. He advocated for humane treatment of elephants, bears, and chimpanzees.
10. Gillian Anderson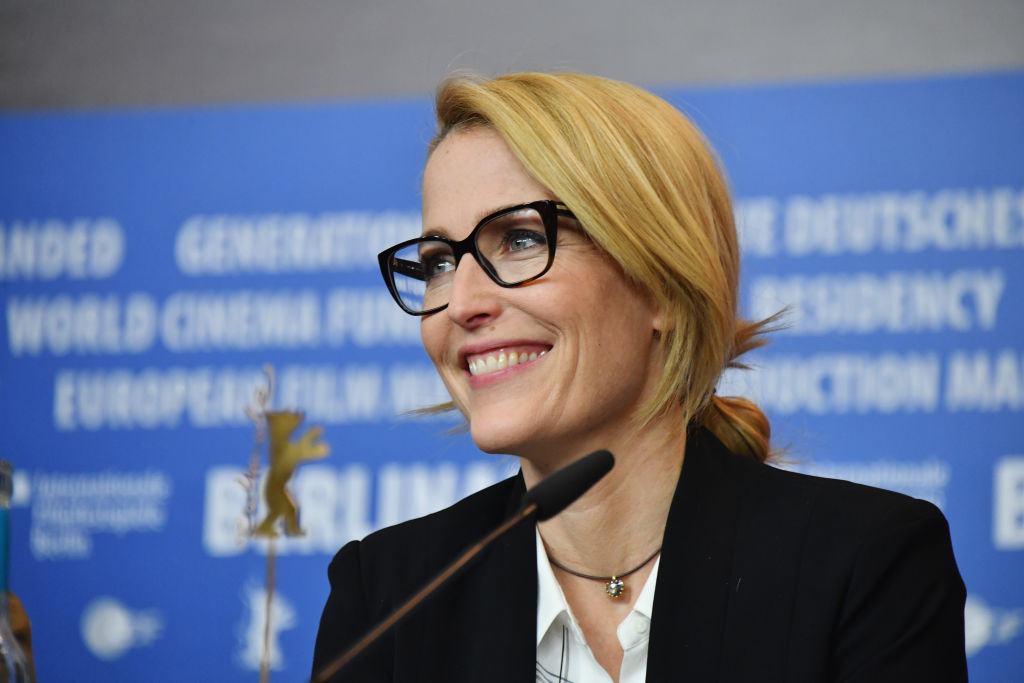 Actress Gillian Anderson has also been a vocal proponent for animal rights. She sent a letter to Canada's Justin Trudeau, asking him to help end commercial seal slaughter. And she has appealed to European politicians to pass legislation that would improve living conditions for the millions of animals who are experimented on in laboratories across Europe. Plus, Anderson narrated a video of undercover footage taken inside rabbit fur farms.
11. Casey Affleck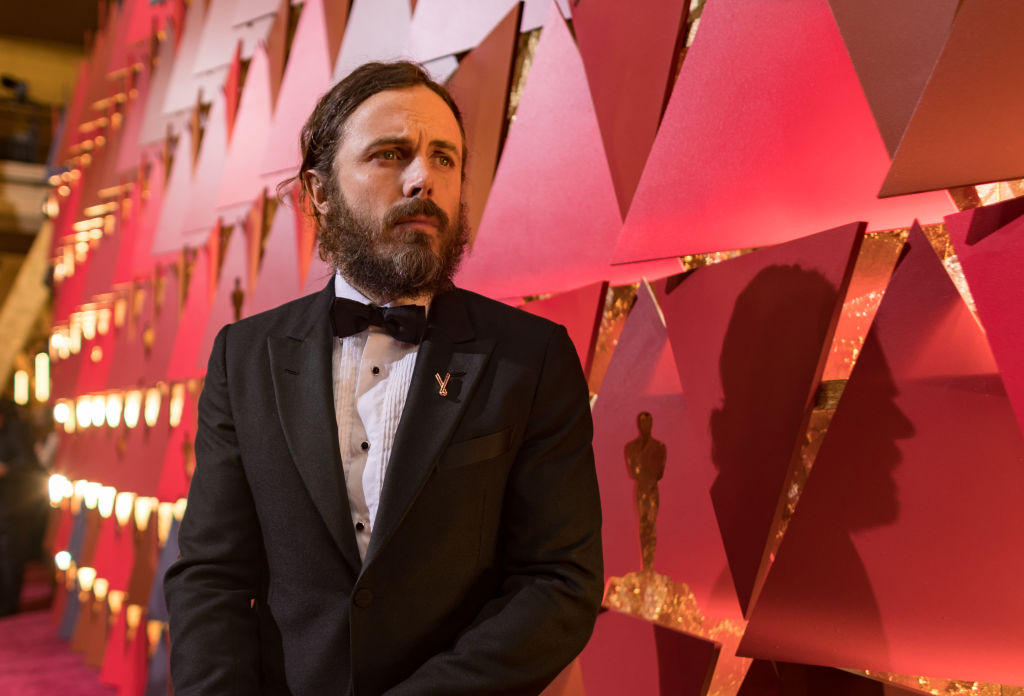 Actor and director Casey Affleck has spoken up on several occasions in favor of animal rights. He teamed up with PETA to create a video spotlighting animal abuse in circuses. He also partnered with the organization for a PSA, in which he shared his reasons for eating a vegan diet. In the ad, he explained, "When people ask me why I don't eat meat or any other animal products, I say, 'Because they are unhealthy, and they are the product of a violent and inhumane industry.'"
12. Ian Somerhalder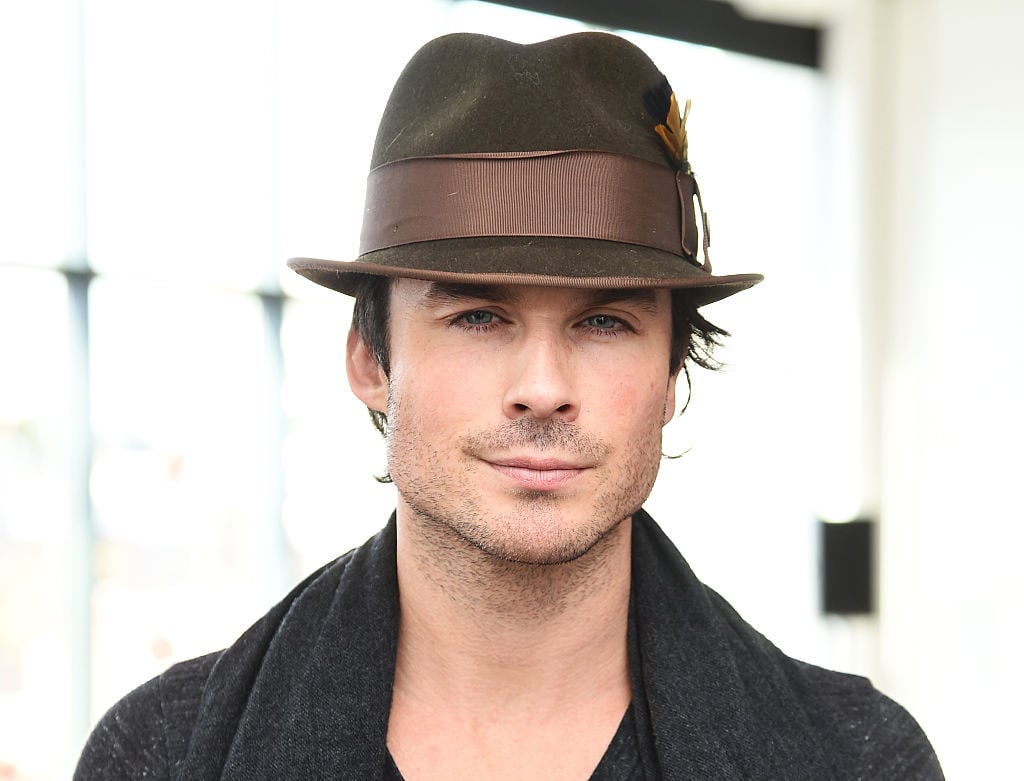 Actor Ian Somerhalder has developed a reputation as a firm animal rights advocate. His foundation raises awareness of pet overpopulation, animal cruelty, unscrupulous breeders, kill shelters, and homeless animals. Somerhalder advocates for adopting instead of buying a pet. And he's a strong proponent of spaying and neutering pets.
He owns numerous rescue pets. And it's not just dogs and cats he cares about. He's urged Congress to ban the commercial trade of ivory and to do its part to end elephant poaching.
13. Leonardo DiCaprio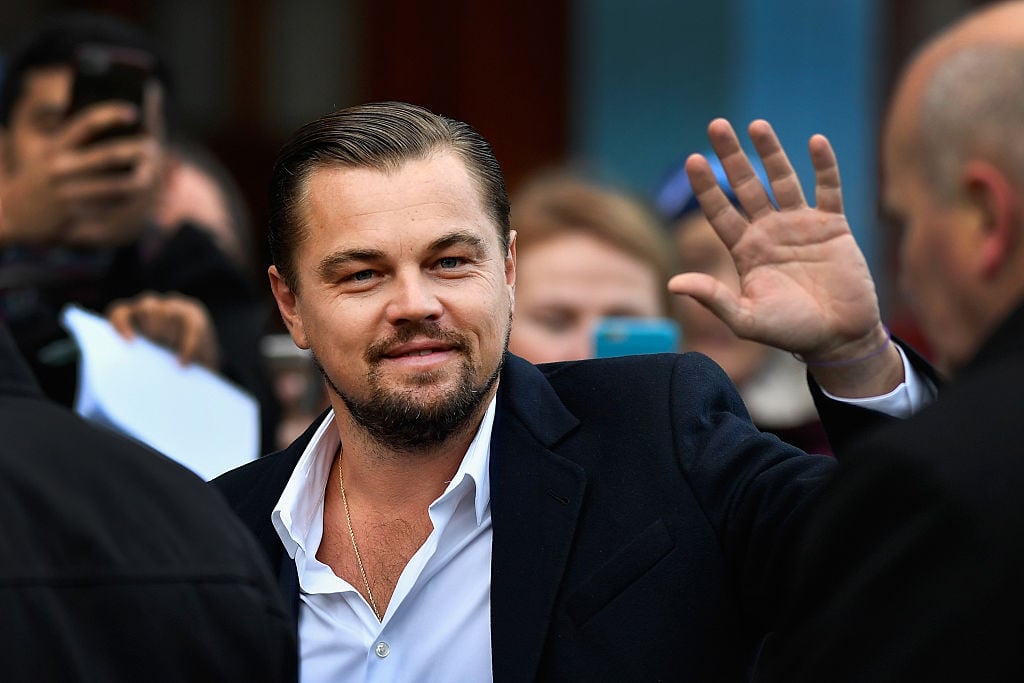 Actor Leonardo DiCaprio is an honorary board member of the International Fund for Animal Welfare. The organization reports that in 1998, DiCaprio "established the Leonardo DiCaprio Foundation with the mission of protecting the Earth's last wild places and implementing solutions to build a more harmonious relationship between humanity and the natural world."
His work with the foundation has focused on protecting biodiversity, enabling ocean and forest conservation, and raising awareness of climate change. The actor also advocates for the protection of sharks in California and elephants in Africa. 
14. Patrick Stewart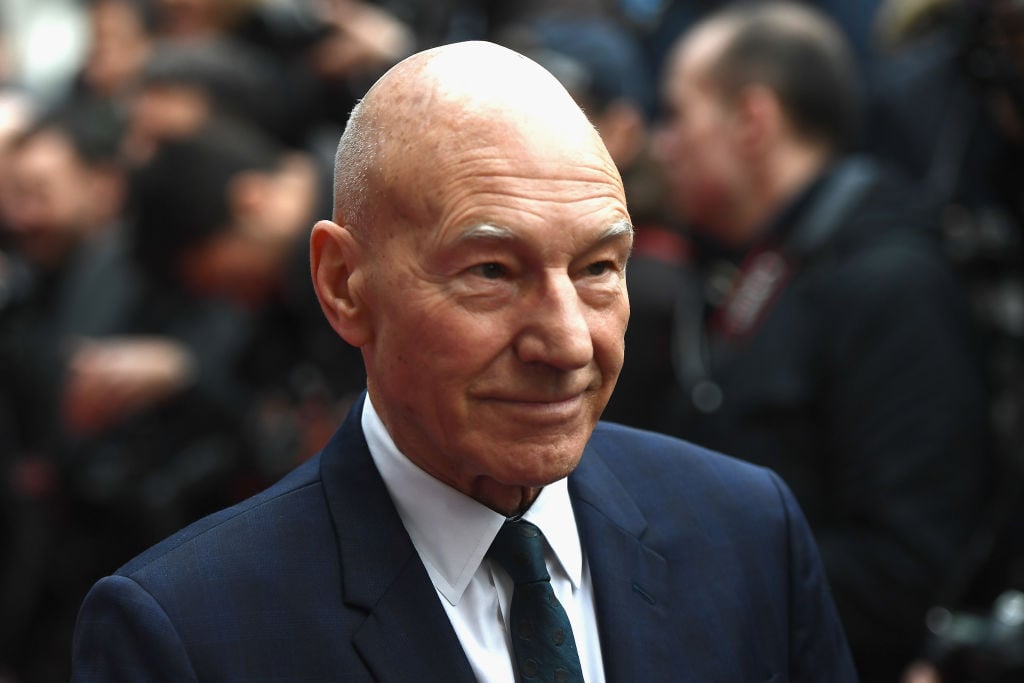 Actor Patrick Stewart famously fostered a pit bull. And The Huffington Post reports his experience with the dog inspired Stewart to speak out against dog fighting. He partnered with the ASPCA on its "Get Tough" campaign against dog fighting.
And he said of his pit bull, Ginger, "I find that my relationship to the world and to the news every day in the papers and on the television has been changed by Ginger because she has brought such a quality of patience and tolerance and fun into our lives, that it has, in a very short space of time, shifted my sense of where our world might be going." 
15. Jonathan Safran Foer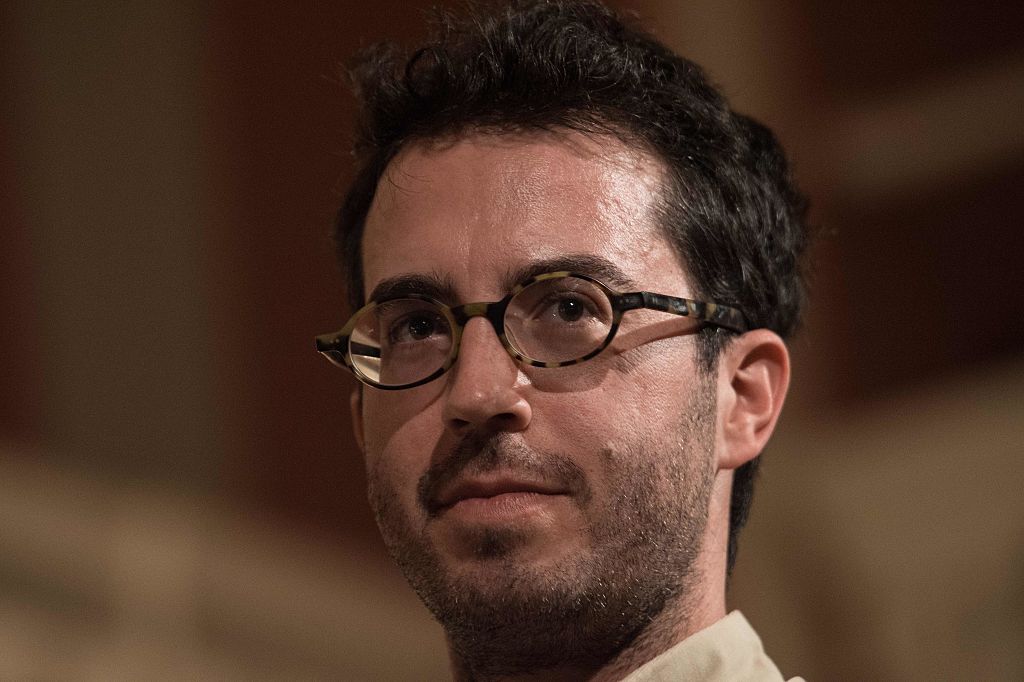 Author Jonathan Safran Foer gave up eating meat and even wrote a book on the topic. He wrote for The New York Times that "eating factory-farmed animals — which is to say virtually every piece of meat sold in supermarkets and prepared in restaurants — is almost certainly the single worst thing that humans do to the environment."
16. Gwyneth Paltrow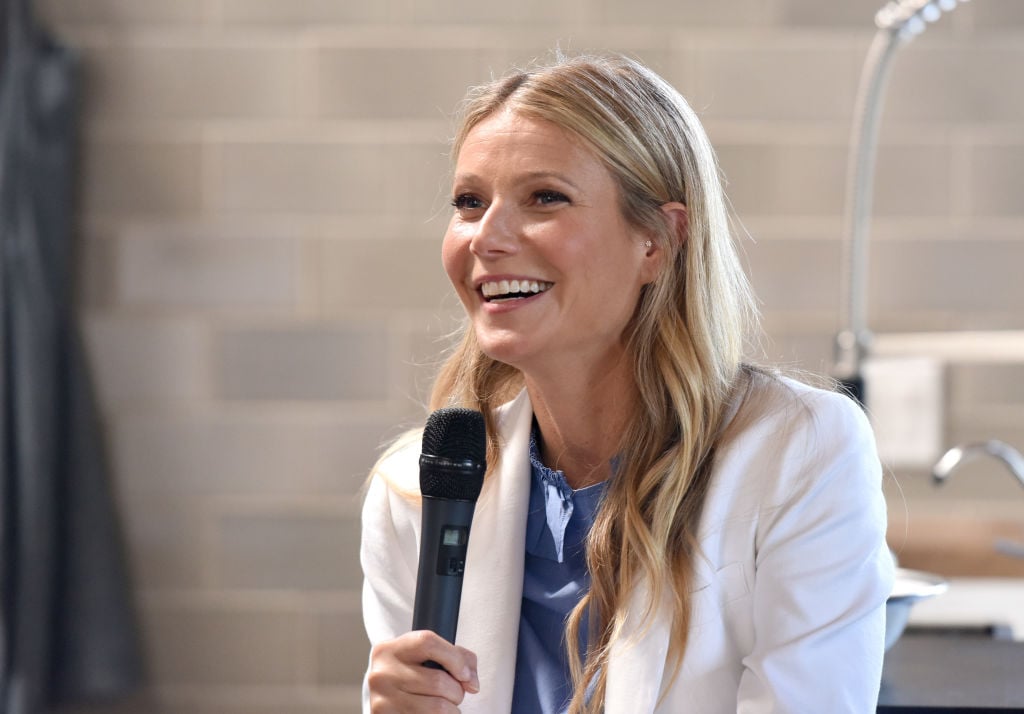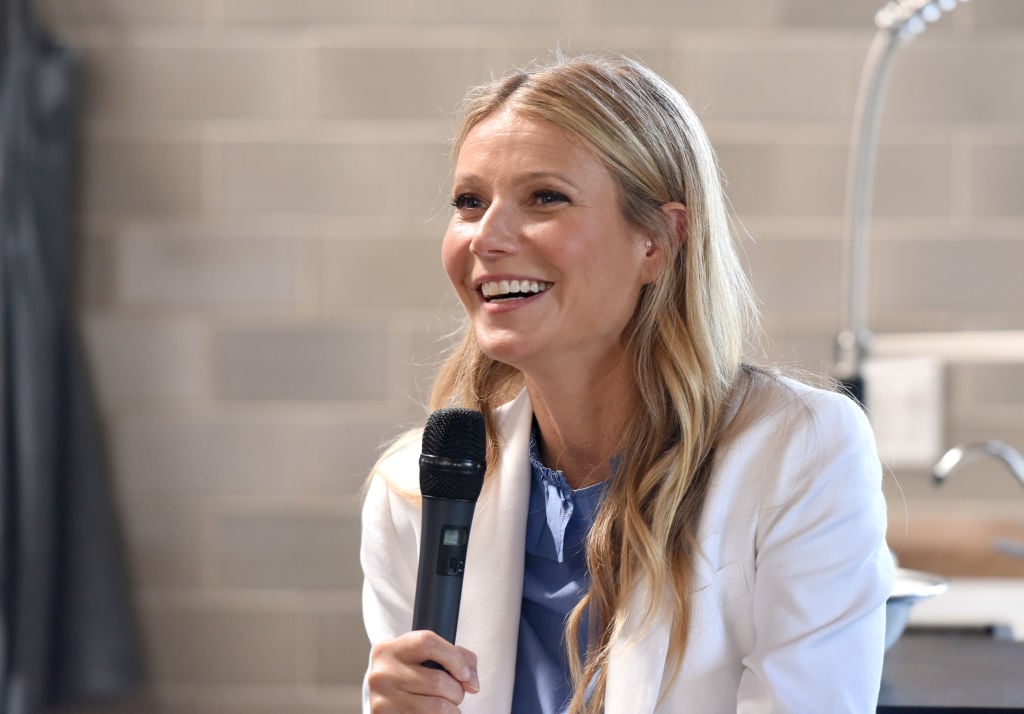 Actress Gwyneth Paltrow has told her staffers she won't eat octopus because they are "too smart to be food." She has also apologized for appearing in an advertisement wearing fur. And she eats a mostly vegetarian diet, citing not only animal rights, but also health and environmental considerations. Plus, Paltrow has visited vegan hot spot Crossroads with celebrity friends, including Nicole Richie, Gwen Stefani, Stella McCartney, and Chelsea Handler.
17. Nick Cannon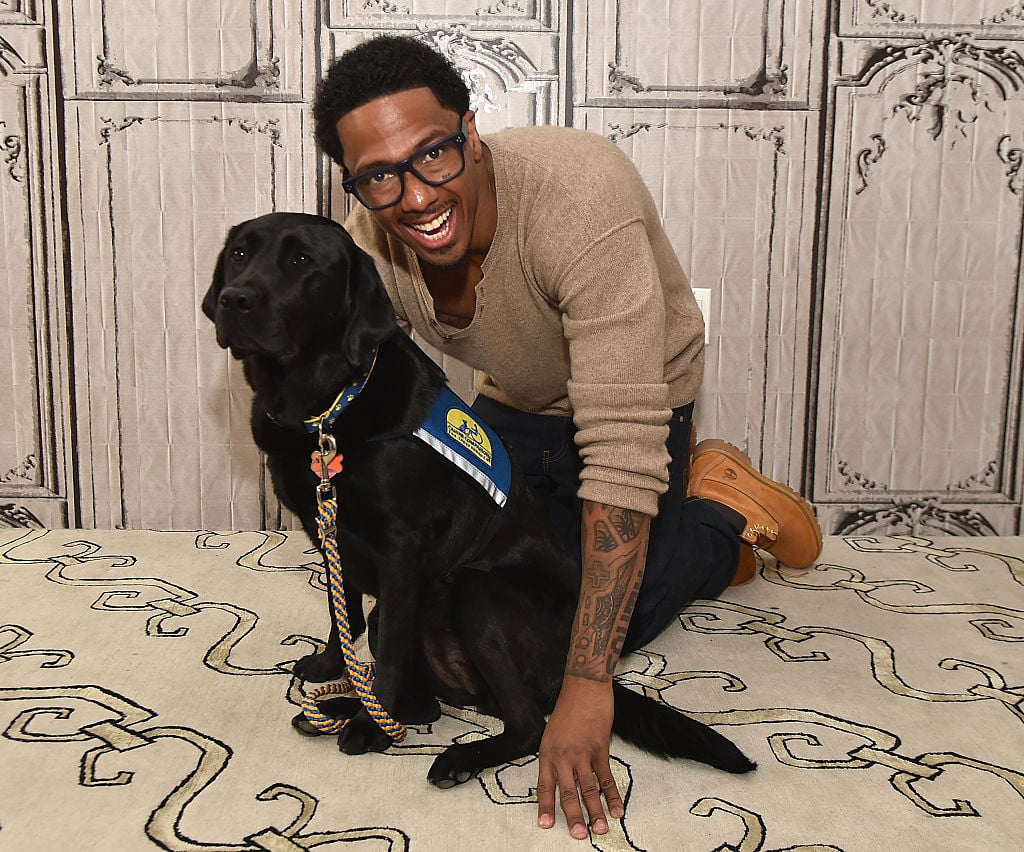 Rapper and actor Nick Cannon joined a sizable list of celebrities in speaking out against SeaWorld. After seeing Blackfish, he resolved never again to visit SeaWorld or any attractions like it. Other celebrities who have expressed their disdain for SeaWorld include Evan Rachel Wood, Maisie Williams, Aaron Paul, and Jason Biggs.
18. Sarah McLachlan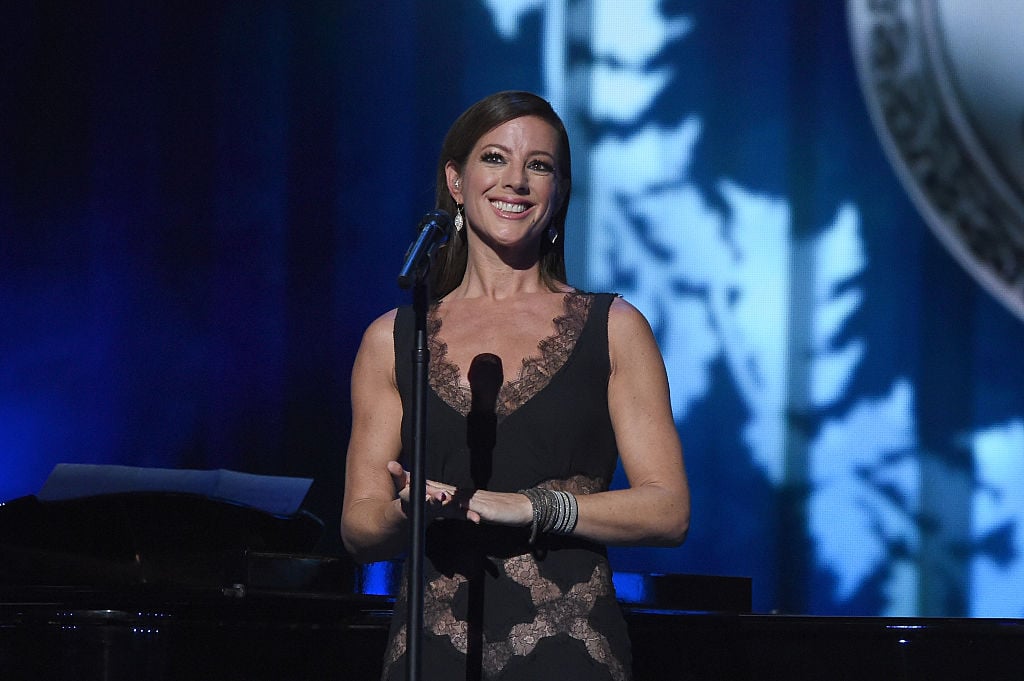 Though musician Sarah McLachlan might not be the most active animal activist, she deserves an honorable mention thanks to her heart-wrenching commercials for the American Society for the Prevention of Cruelty to Animals. If you've ever caught an ASPCA ad on TV, chances are good you've heard McLachlan singing "Angel." The ads have generated more than $30 million in donations to the ASPCA.
But McLachlan admits even she finds the commercials — which feature animals in need of a home — difficult to watch. "I change the channel. I can't take it," McLachlan explains. She adds, "I can't even look at it. It's just so depressing."