15 of the Most Popular Dog Breeds in America
Americans really, really love their dogs. And that's in spite of dogs not being the easiest pet you could bring into your home. Training a dog is difficult, especially if you end up with a headstrong canine. Choosing the right dog breed for your lifestyle or your family can be a challenge. And owning a dog can be surprisingly expensive thanks to an assortment of hidden costs.
But researchers have found there's a scientific basis for your feeling that your dog is your best friend. And all the trouble is worth it when your puppy greets you at the front door, snuggles up with you on the couch, or looks at you with pure bliss at the park or the beach. That is why plenty of people decide to adopt or purchase a dog and then subsequently enjoy all the laughs, headaches, smiles, and messes that ensue.
So which dog breeds do Americans love the most? You can probably look around the nearest park in your city to get an idea. But do you want a better way to find out which kind of retriever is the most popular or whether beagles or bulldogs are more sought after? Then, take a look at the American Kennel Club's ranking of the most popular dog breeds in America. Some of them might surprise you. But the same three dog breeds have occupied the top spots in 2013, 2014, and 2015 — which means it likely comes as no surprise these are the most popular dogs in the U.S.
15. Great Dane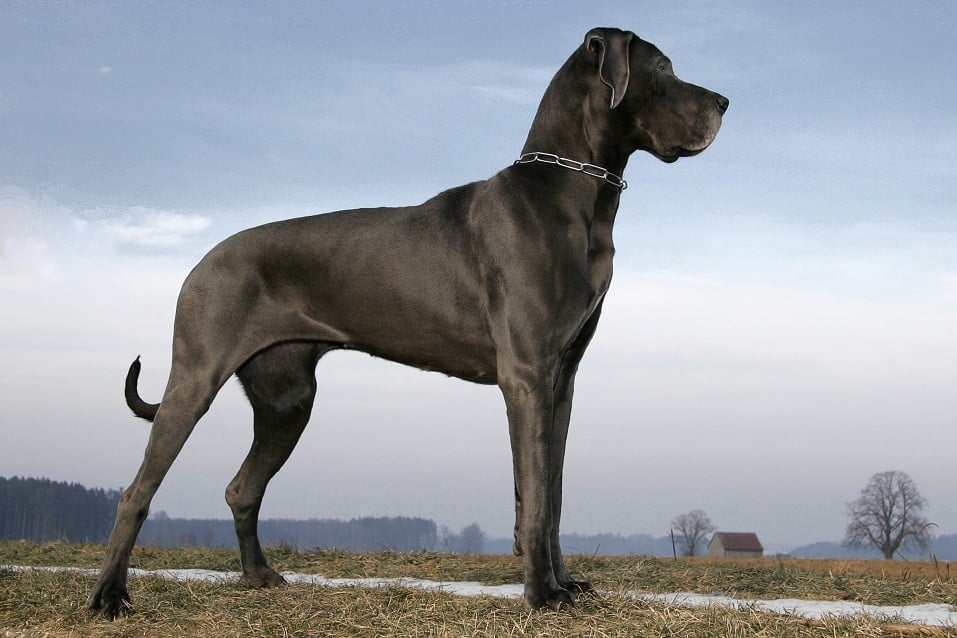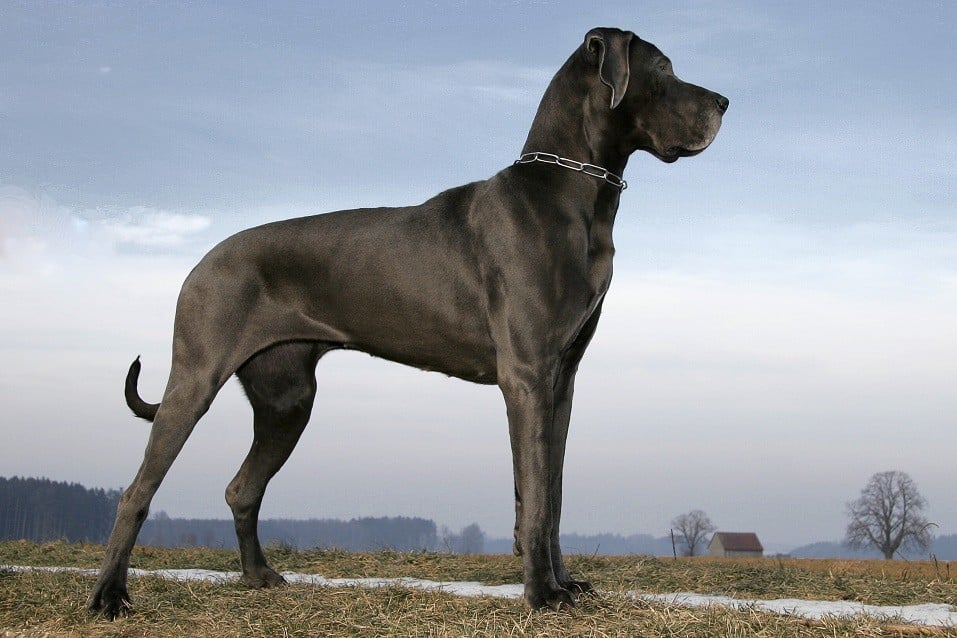 In 15th place is the Great Dane. The Great Dane is a member of the AKC's Working Group. Germans developed the breed as a boar hound, and the AKC officially recognized it in 1887. The AKC calls this breed "the Apollo of dogs" because the strong, dignified Great Dane is "spirited, courageous, never timid; always friendly and dependable."
14. Doberman pinscher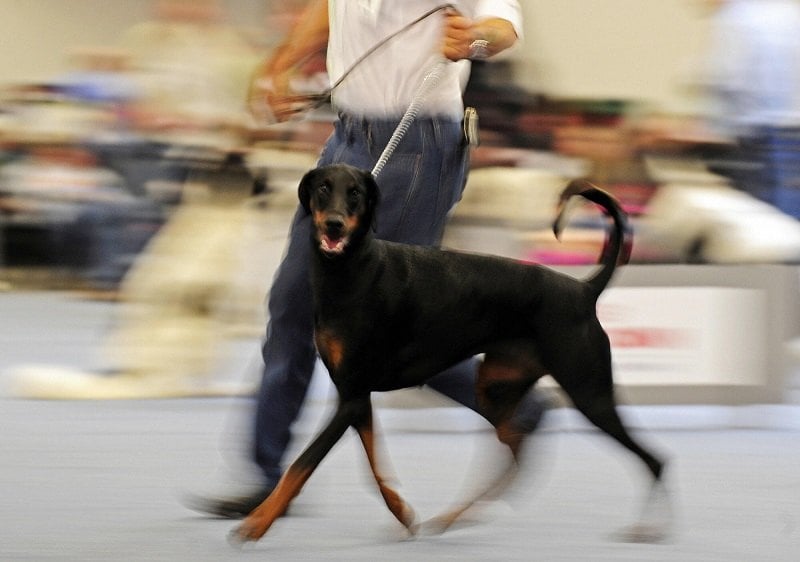 In 14th place is the Doberman pinscher. The Doberman pinscher, part of the Working Group, is a medium-sized, muscular dog. The breed originated in Apolda in Thueringen, Germany, around 1890. In fact, the Doberman pinscher got its name from Louis Dobermann of Apolda, a tax collector. He wanted a pet that would be a guard dog and companion. The AKC recognized the breed in 1908, and the organization reports that "a Doberman pinscher of correct breed temperament is trustworthy with his master's children, friends and company."
13. Dachshund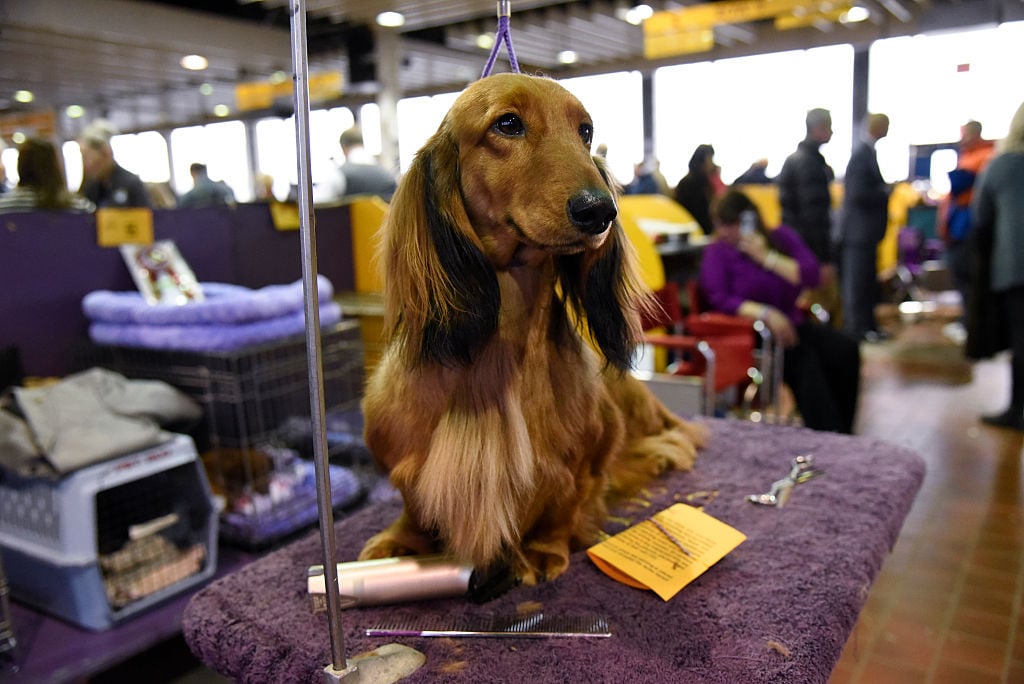 In 13th place is the dachshund. The dachshund, a member of the Hound Group, was bred in Germany more than 300 years ago to hunt badgers. But these dogs are primarily known today for their spunky, curious, friendly personalities. They're also known for their long and low bodies. They come in three different coat varieties: smooth, wire-haired, and long-haired. Dachshunds can also be miniature or standard size. As the AKC notes, a dachshund "is as much fun to live with as he is to look at," thanks to the breed's upbeat and curious nature.
12. Siberian husky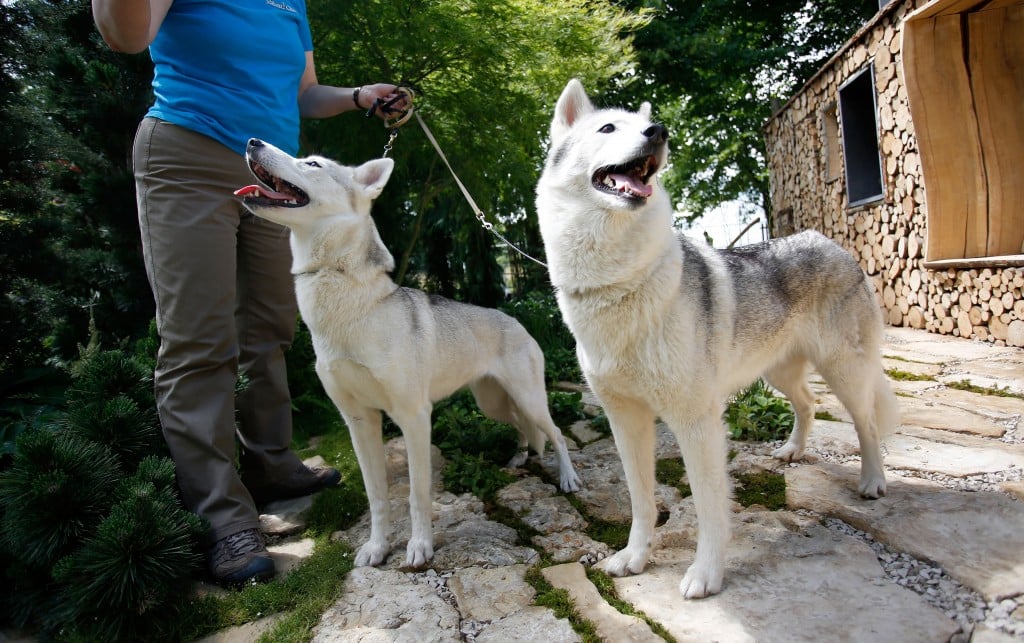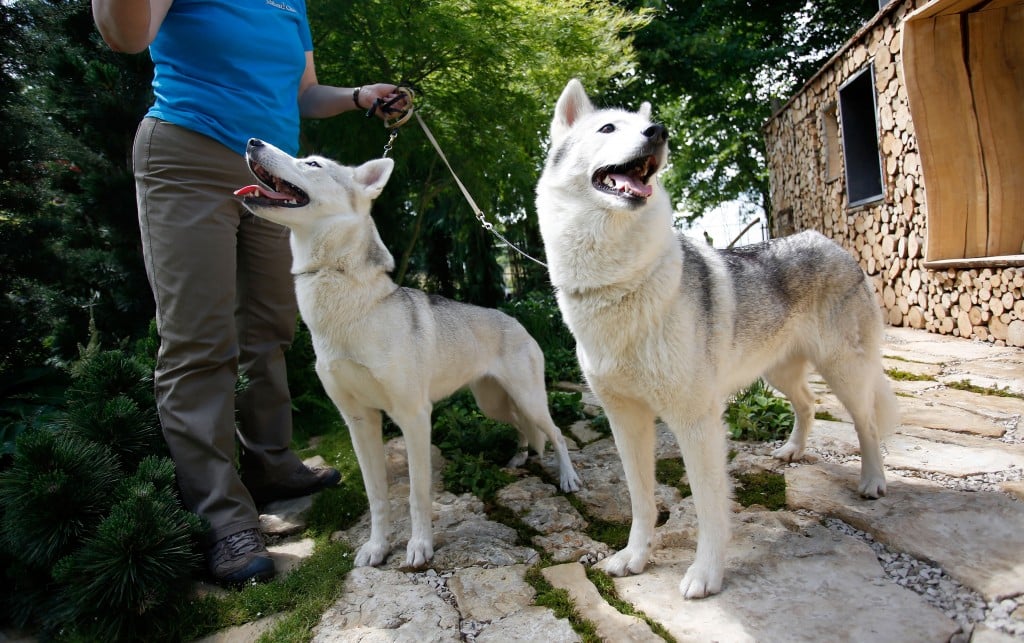 In 12th place is the Siberian husky, a mischievous and outgoing dog breed that the AKC first recognized in 1930. Huskies, members of the Working Group, are medium-sized dogs that are graceful and light on their feet. The appearance of this breed is a hint at its northern heritage. In fact, this breed originated in northeastern Siberia in Russia, where they were bred by the Chukchi people to pull sleds. Modern huskies can still perform their original function and are simultaneously powerful and elegant dogs.
11. German shorthaired pointer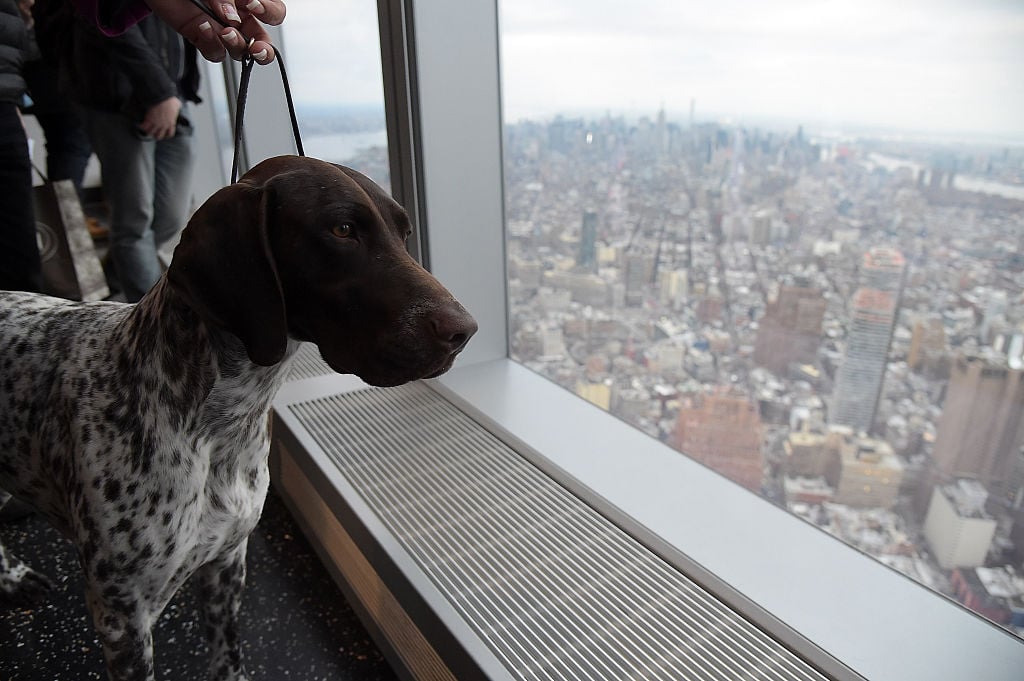 In 11th place is the German shorthaired pointer, a member of the Sporting Group. This dog was bred by crossing descendants of the old Spanish pointer, English foxhound, and local German tracking hounds. The AKC recognized the breed in 1930. These dogs are known for being versatile hunters and gun dogs. The AKC describes the German shorthaired pointer as "an aristocratic, well-balanced, symmetrical animal with conformation indicating power, endurance, and agility and a look of intelligence and animation."
10. Boxer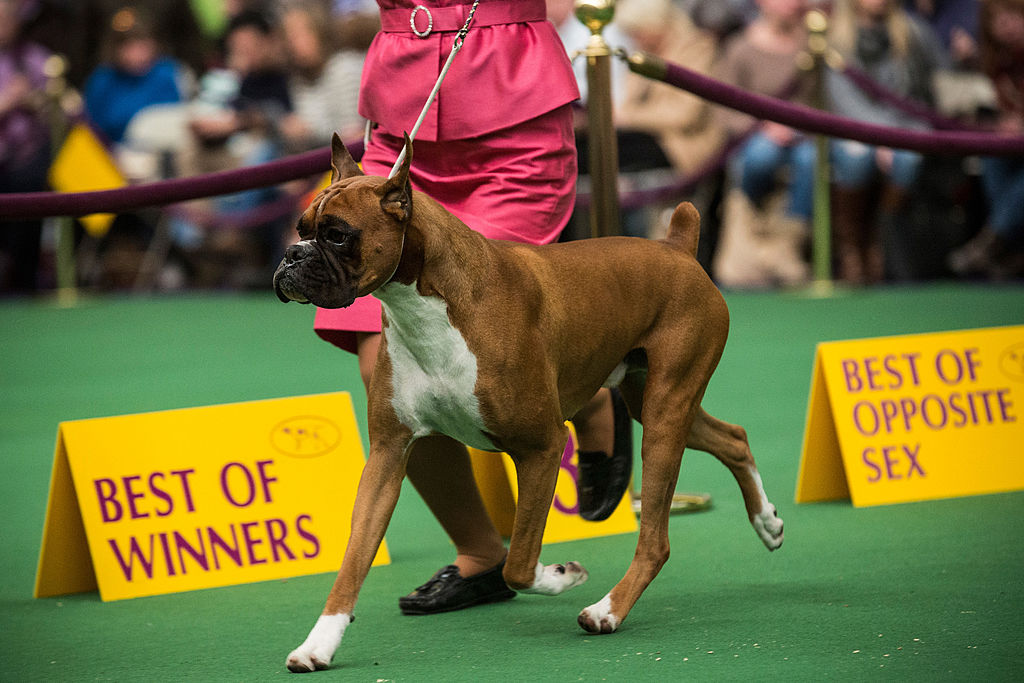 In 10th place is the boxer, part of the AKC's Working Group. The boxer is a fun-loving dog that, interestingly enough, was one of the first breeds selected in Germany for police training. The AKC recognized the boxer in 1904. This breed is a medium-sized, square-built dog with an alert, curious face and a distinctive muzzle. Boxers move smoothly and gracefully. They're related to practically all recognized breeds of the bulldog type. Boxers are patient and protective, which makes them great family dogs.
9. Rottweiler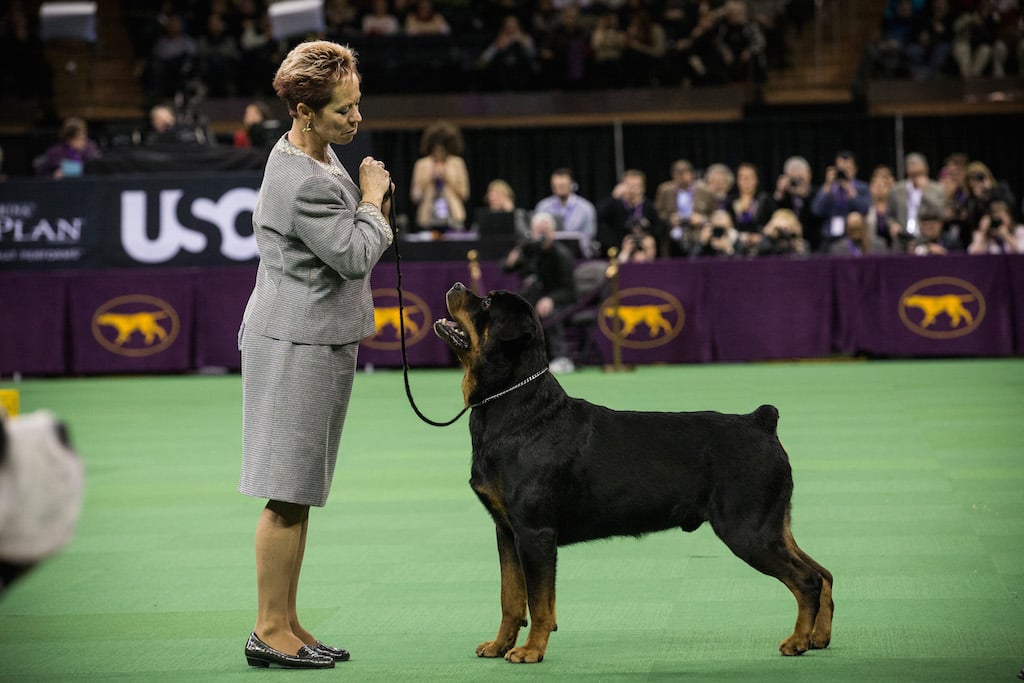 In ninth place is the Rottweiler. This breed, a member of the Working Group, is one of the descendants of Roman drover dogs. The AKC recognized it in 1931. Rottweilers are powerful dogs, and the AKC notes that "the Rottweiler is happiest when given a job to perform." The breed's intelligence and endurance makes Rottweilers great service dogs and companions. And according to the AKC, "No one told him that he's not a toy breed, so at some point he's going to plop onto your lap for a cuddle."
8. Poodle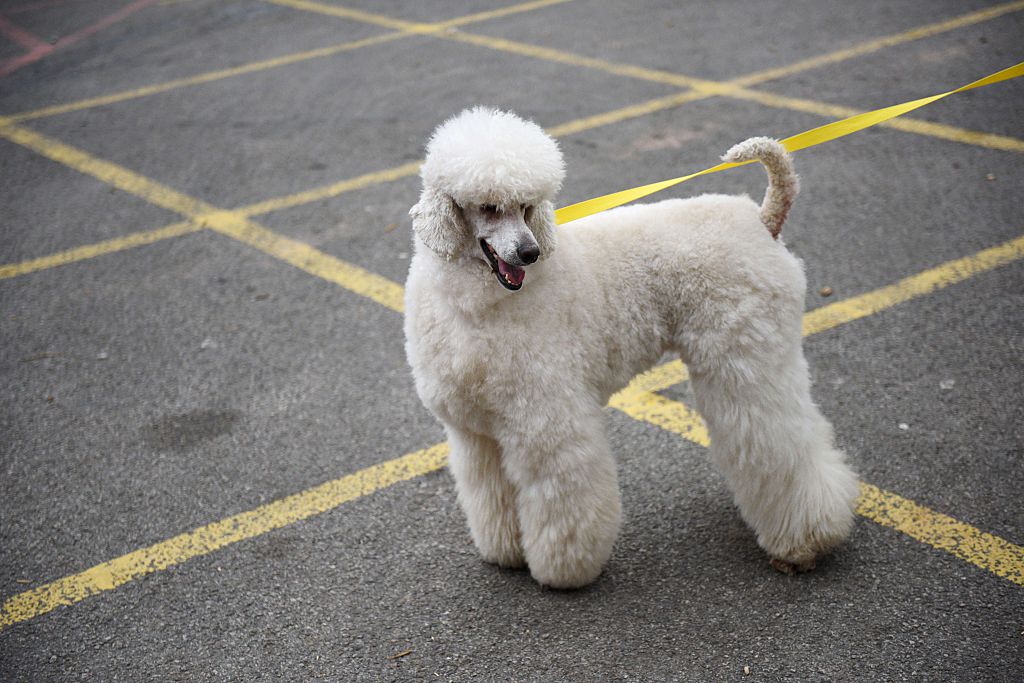 In eighth place is the poodle, a member of the Non Sporting Group. Poodles, officially recognized by the AKC in 1887, are a single breed commonly divided into standard, miniature, and toy sizes. Poodles are known for being very intelligent and active dogs. They excel in obedience training and are eager to please their humans. All sizes of poodles can be trained successfully. The standard poodle tends to be more outgoing.
7. Yorkshire terrier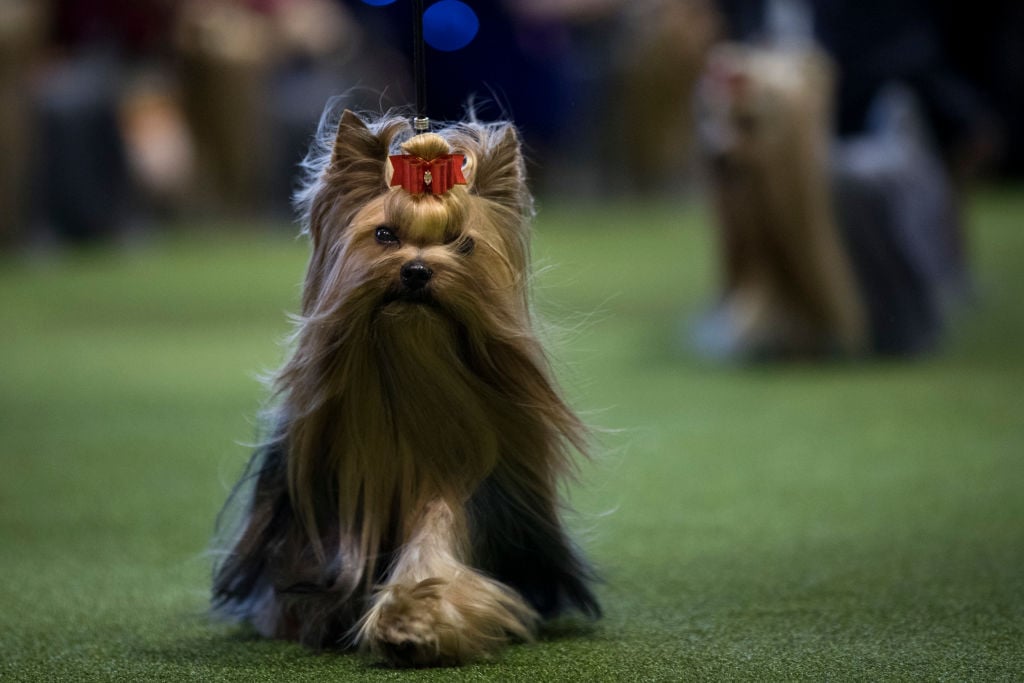 In seventh place is the Yorkshire terrier. The AKC first recognized this member of the Toy Group in 1885. Yorkies first became popular pets in the late Victorian era, and they have a distinctive coat and confident manner of carrying themselves. The AKC notes that Yorkshire Terriers "offer big personalities in a small package." They're brave and energetic, and most owners would say these dogs don't know how small they are.
6. French bulldog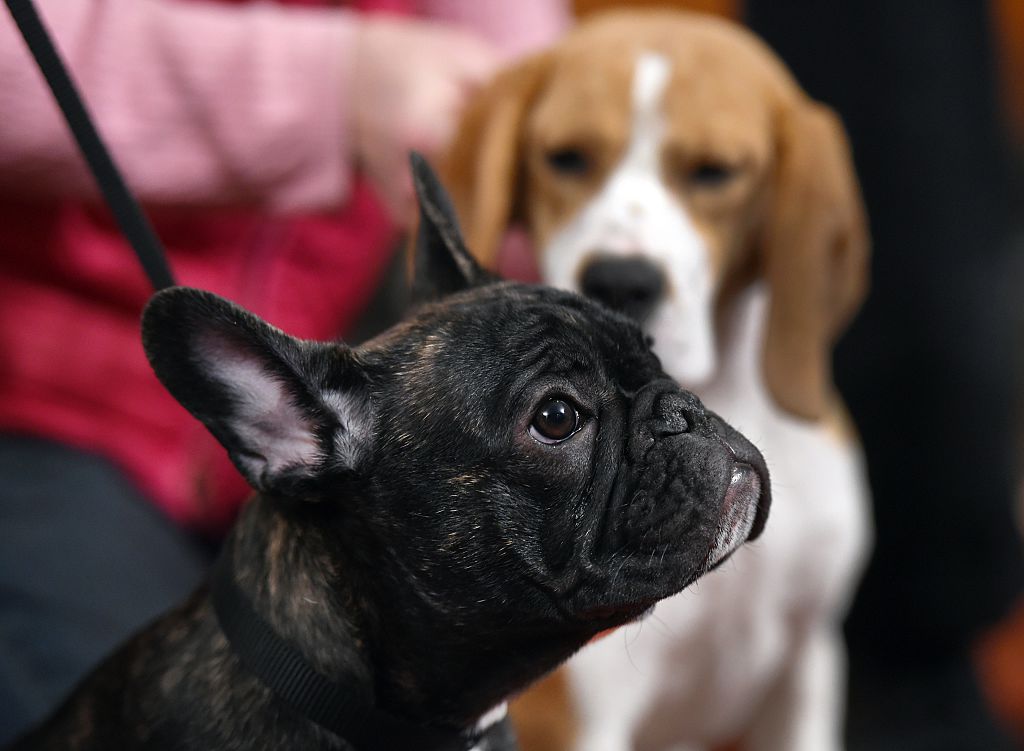 In sixth place is the French bulldog, which is included in the Non Sporting Group. The AKC notes that two distinctive features of this breed, which it recognized in 1898, are its bat ears and the unique silhouette of its skull. French bulldogs are affectionate and playful. And the AKC reports that this breed "is a great companion for single pet owners, as well as families with young children." They're a little bit stubborn in nature, so you'll need to exercise some patience when training a French bulldog. But in general, Frenchies are intelligent and eager to please their family.
5. Beagle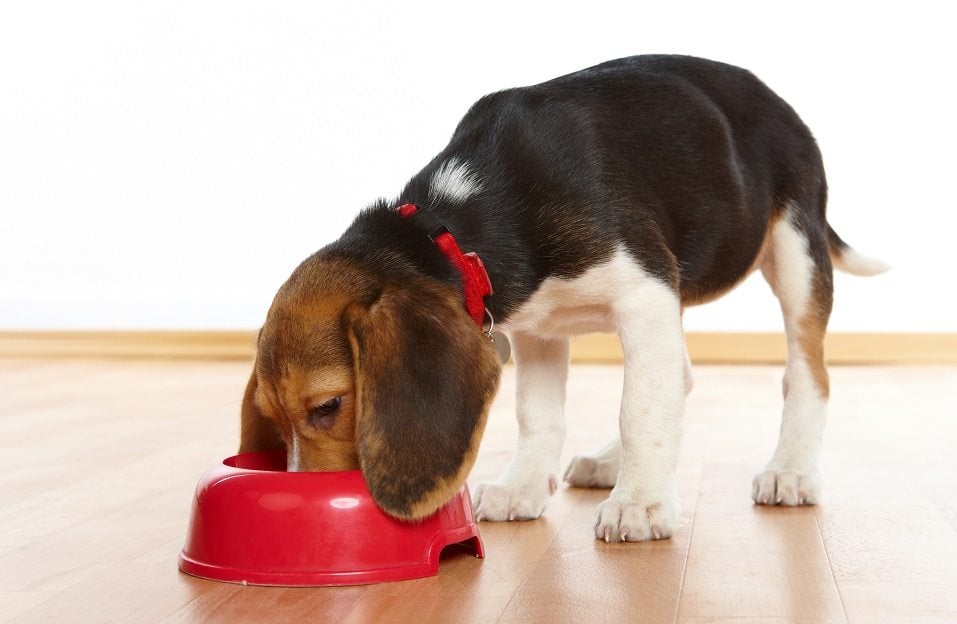 In fifth place is the beagle, part of the AKC's Hound Group. The AKC first recognized the breed in 1885. The beagle was bred primarily for hunting rabbits and hares, and beagles are still excellent hunting dogs and companions. They enjoy the company of people and other dogs; however, they're a challenge to train because they want to follow their noses. As the AKC puts it, "Beagles are at best temporarily obedient due to their independent nature, which is common among most hounds."
4. Bulldog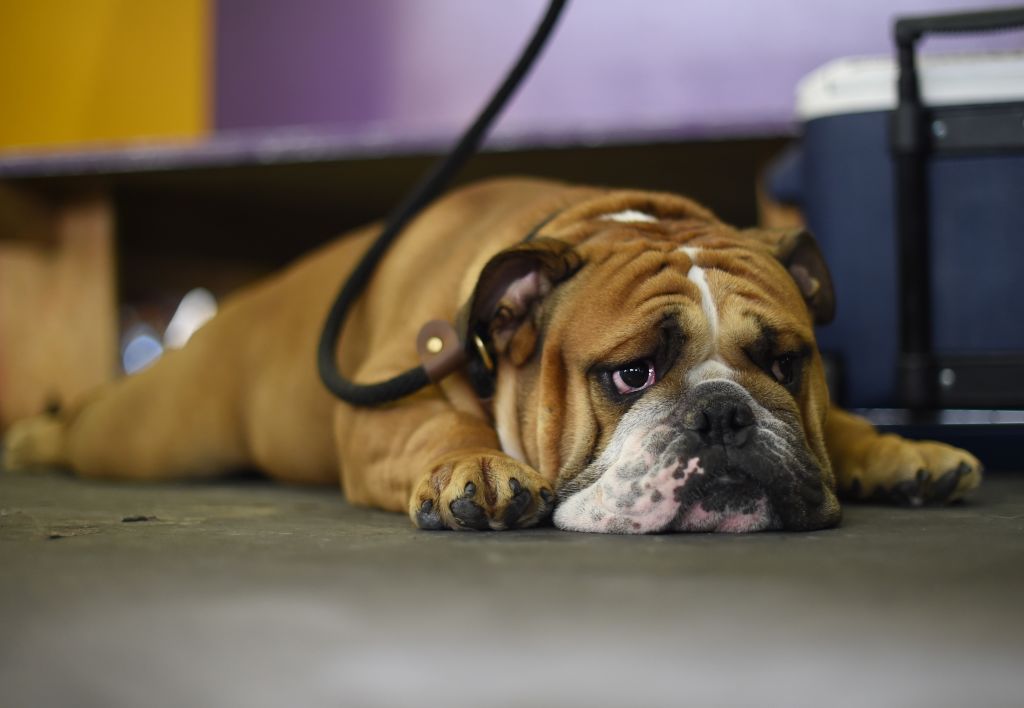 In fourth place is the bulldog, a member of the Non Sporting Group. The bulldog originated in the British Isles, and the AKC recognized it in 1886. Bulldogs are thick-set dogs with short faces and sturdy limbs. The AKC describes these medium-sized dogs as "equable, resolute and dignified." Despite a "well-earned" reputation for stubbornness, bulldogs are very intelligent and can be very successfully trained.
3. Golden retriever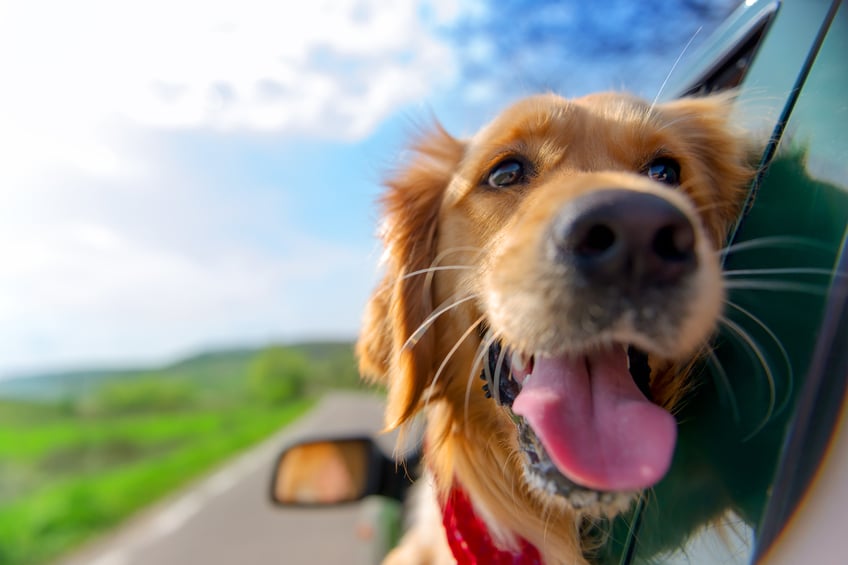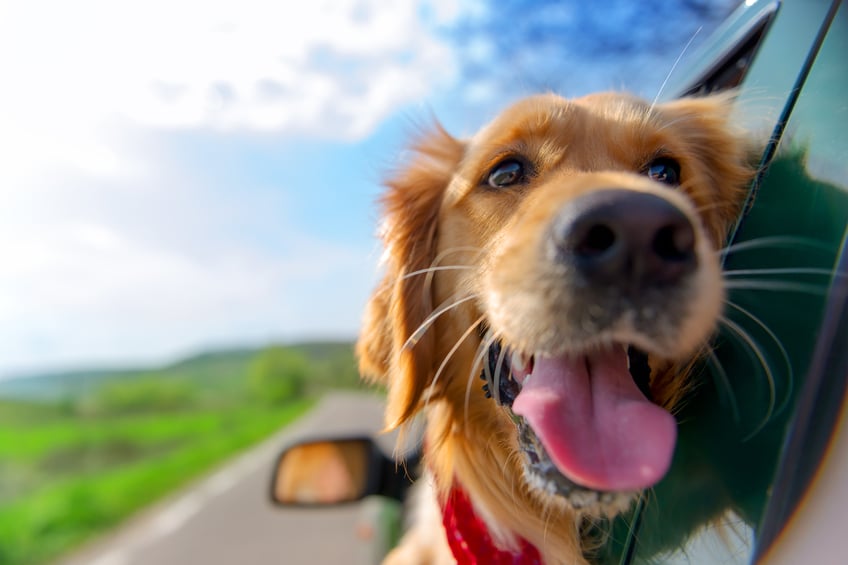 In third place is the golden retriever, a highly identifiable breed, which the AKC recognized in 1925. Golden retrievers are a member of the Sporting Group and are active, alert, and confident. As the AKC explains, "It's not surprising that golden retrievers are one of the most popular dog breeds in the United States. Along with being exuberant and friendly, they are strong dogs and hard workers."
2. German shepherd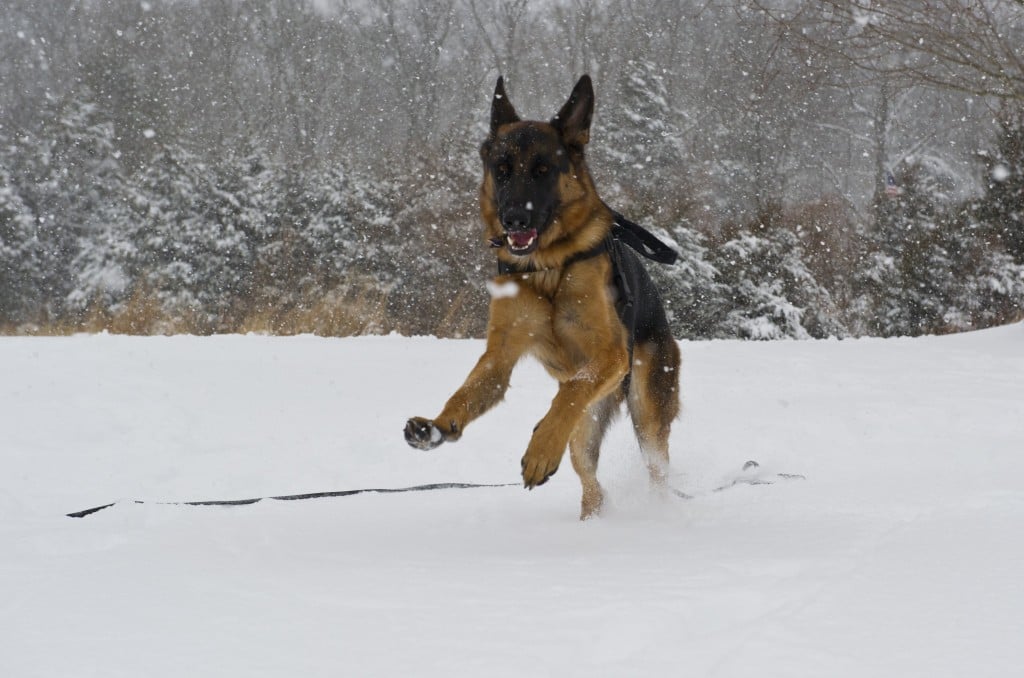 In second place is the German shepherd, a member of the Herding Group. The AKC recognized this breed in 1908. These dogs are smart and courageous, and they come from a long lineage of old herding and farm dogs. German shepherds are loyal family dogs and good guard dogs. According to the AKC, German shepherds are "considered dogdom's finest all-purpose workers."
1. Labrador retriever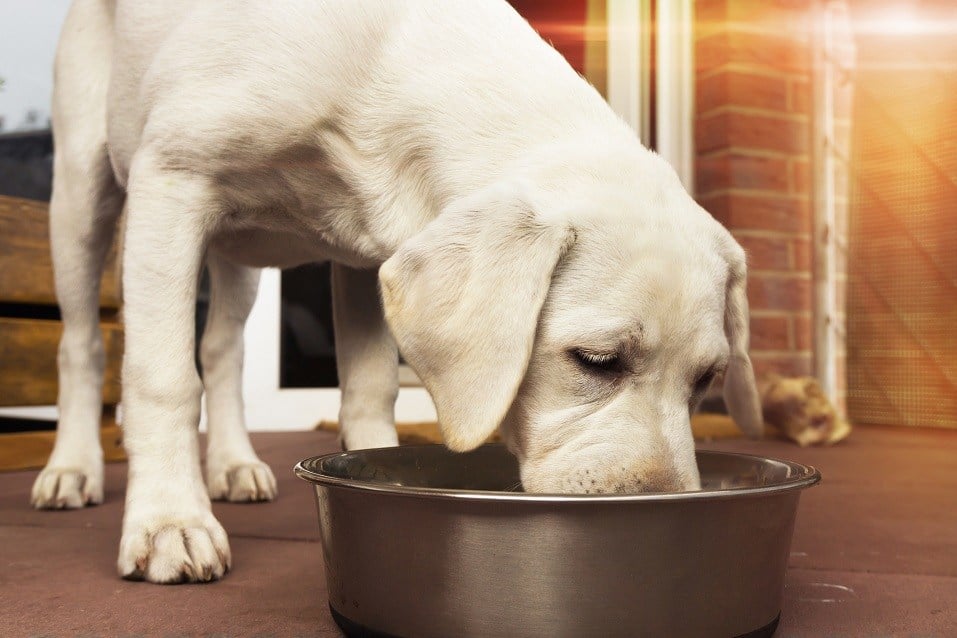 In first place is the Labrador retriever, a friendly and active member of the Sporting Group. The AKC recognized the breed in 1917. The Labrador retriever, the most popular dog breed in the United States, comes in three colors: yellow, black, and chocolate. These dogs are eager to please, which means they excel not only as family dogs, but also "as guide dogs for the blind, as part of search-and-rescue teams, or in narcotics detection with law enforcement."