The Most Surprising Things Donald Trump Wants to Do in 2018
In January 2018, White House physician Ronny L. Jackson gave President Donald Trump a glowing health report. This came as a surprise to many, as stories about Trump's habits — and diet — definitely point to him being in less-than-excellent health.
Although the doctor gave Trump a thumbs-up, there are still some things he wants the president to do in 2018. Keep reading to see the changes Donald Trump is slated to make — and ones his doctor says he doesn't have to make — over the year.
1. His sleep habits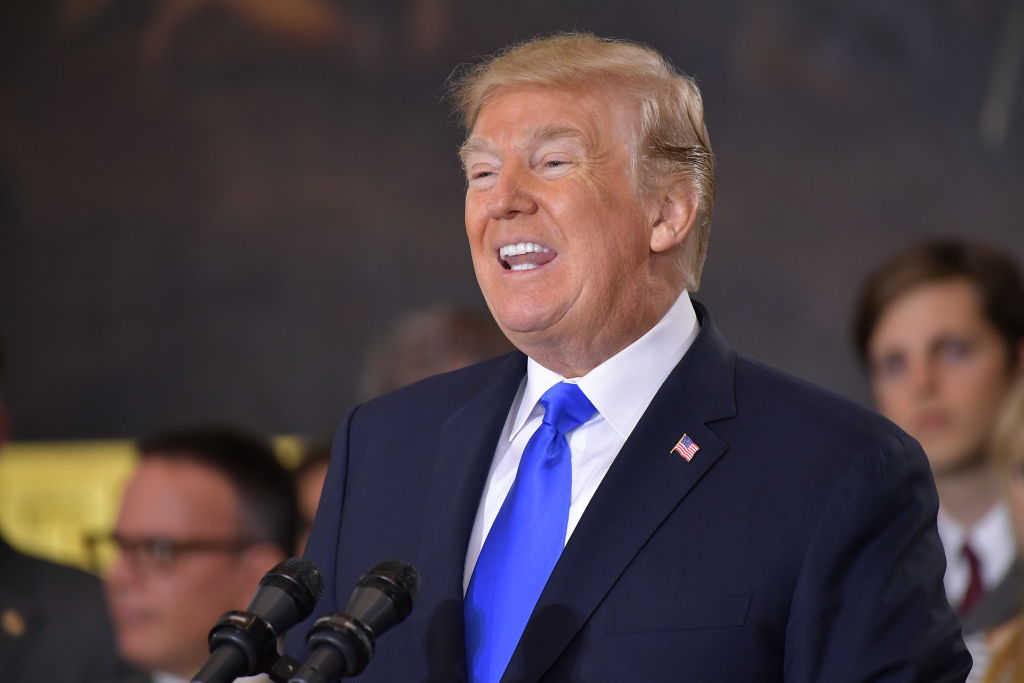 Oddly enough, Jackson is not insisting that Donald Trump change his sleep habits, according to The New York Times. Trump typically gets from four to five hours of sleep each night. That hardly seems like enough to deal with the pressures of being president. But Jackson said that Trump's lack of sleep is probably one of the reasons he's been successful.
Next: He needs to tackle this first.
2. His weight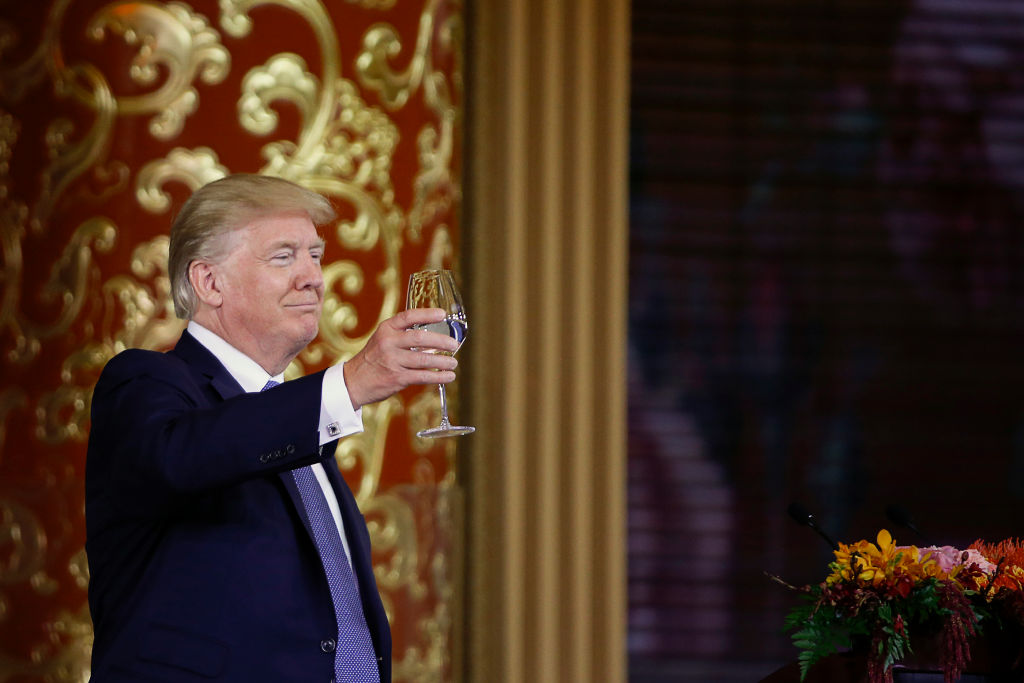 Although Jackson said the president's diet, which is known to include a lot of fast food — has been pretty healthy lately, with the exception of desserts. Trump has, however, put on some weight, which Jackson wants him to take off. He's optimistic about Trump being able to shave the pounds, according to The New York Times, even though he tends to choose a high-fat, high-carb diet. "The good part is that, you know, we can build on that pretty easily, " was the prognosis Jackson gave.
Next: He probably won't like this one bit.
3. He needs to exercise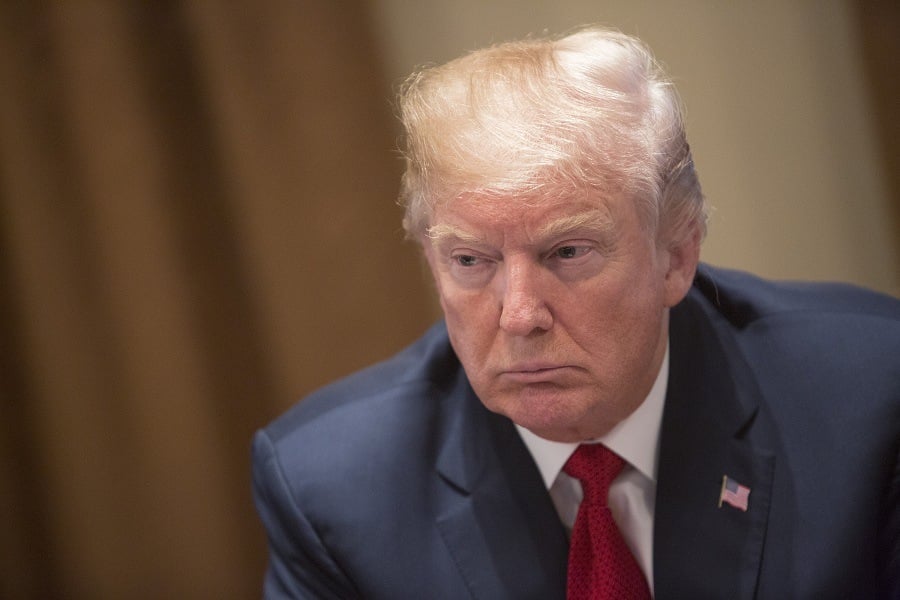 Everyone knows Trump is a homebody — and a creature of habit. And he's not prone to exercise, either, and it might be a challenge to get him to start. Jackson wants him to adopt a new fitness routine and recommends he loses from 10 to 15 pounds in 2018, according to The New York Times. Trump's current weight is 239 pounds and he stands 6-foot-3. He is on the brink of obesity on the body mass index, said Jackson.
Next: He needs an incentive.
4. His lack of motivation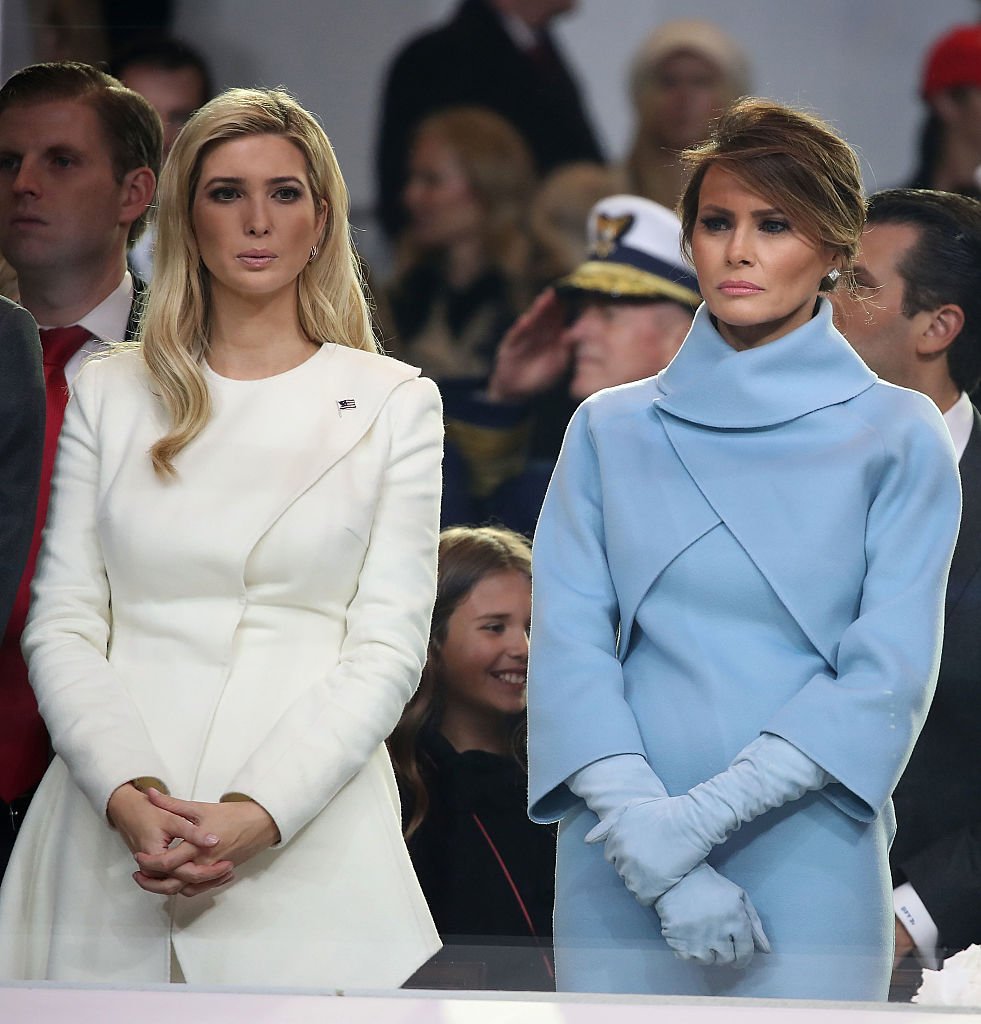 Donald Trump is not thrilled about Jackson telling him he needs to start exercising, according to The New York Times. "He's more enthusiastic about the diet part than the exercise part," Jackson said. However, getting him to lose weight and follow a healthier lifestyle will be a joint effort. Melania Trump and Ivanka Trump have promised to encourage him to get moving and eat a diet that is lower in fats and carbohydrates.
Next: Keeping up with past presidents
5. His predecessors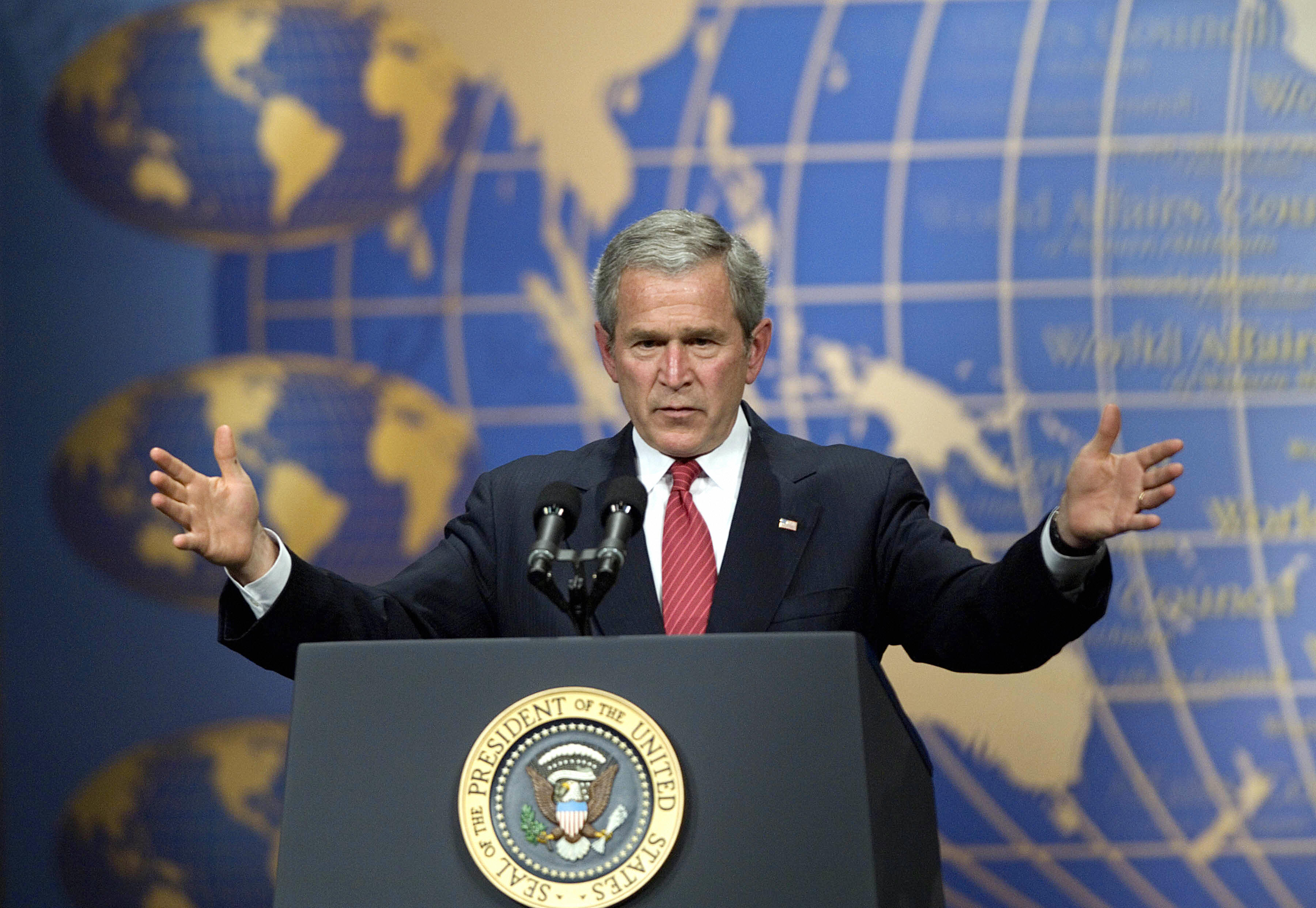 According to The Washington Post, Washington is known for being the fittest city in the U.S. Because so many high achievers live there, it's not surprising. And the White House has drawn its fair share of athletic presidents, naturally. Ronald Reagan regularly lifted weights, Gerald Ford was an ace swimmer, and Jimmy Carter, Bill Clinton, and George W. Bush were runners. Bush used to challenge his Secret Service agents to join his "100-Degree Club," which consisted of those who could keep up with his mile time of 6:45 minutes. Trump needs to step up.
Next: At least he does this.
6. His only exercise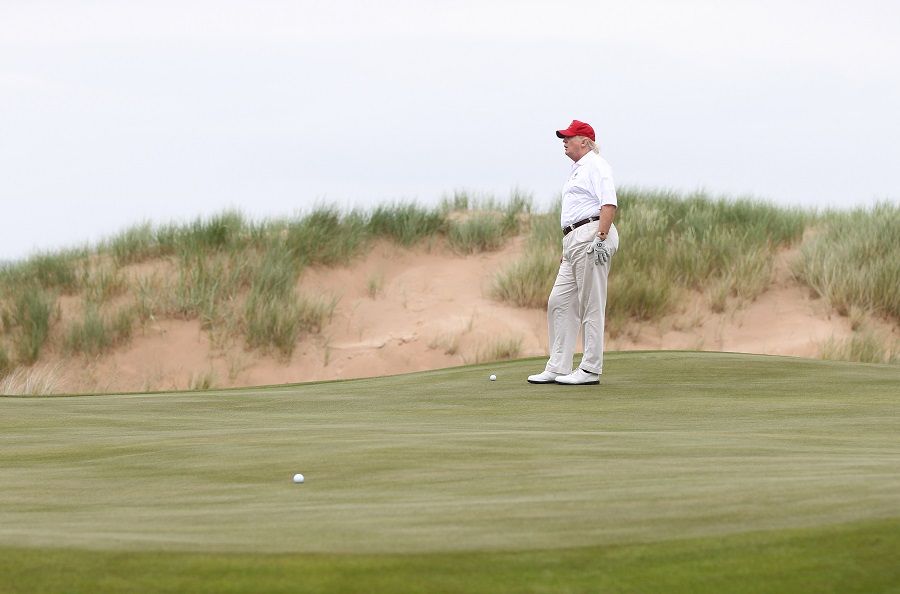 It's not like Trump does no exercise, according to The New York Times. But playing cart-assisted games of golf, isn't enough — he needs a dedicated exercise program. But fitness experts say persuading Trump to change his lifestyle could be easier than you might think. The first step toward that is figuring out what might motivate him — and next, adding small amounts of exercise to his day, such as walking the golf course or taking a stroll in the White House garden.
Next: Getting him to agree
7. Will he comply?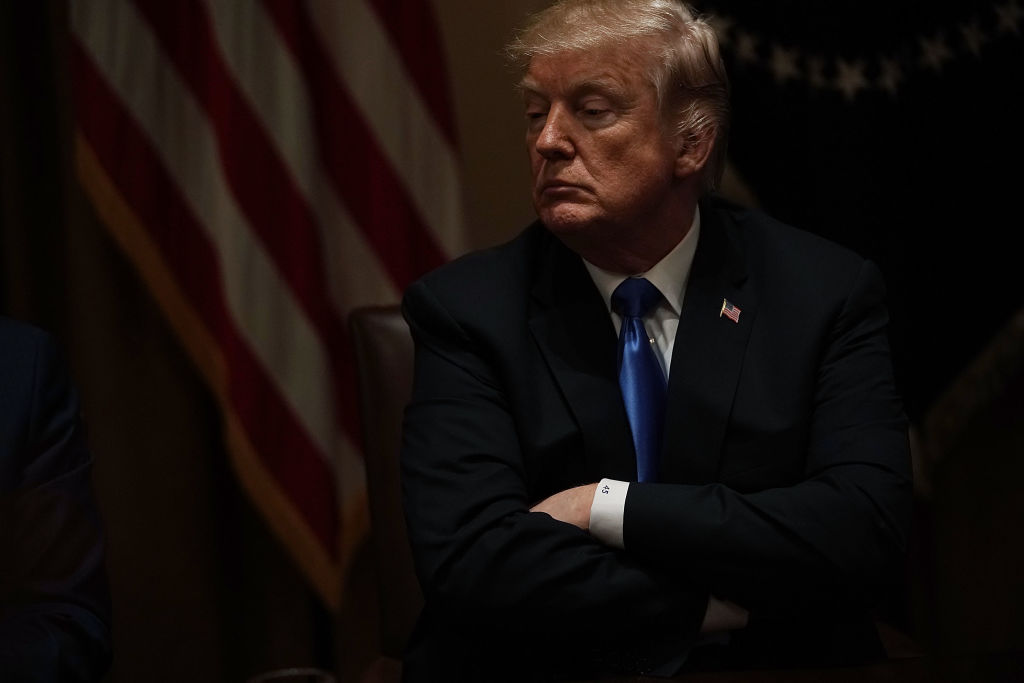 Donald Trump is a man who is known for not liking people to tell him what to do, according to The New York Times, so it might be difficult to get him onboard with a fitness routine. But Ted Vickey, a former director of the White House Athletic Center — a fitness complex for employees of the executive branch — has some ideas. He feels the key to Trump's improving his exercise routine is his love of golf —and he thinks Trump might like wearing a fitness tracker, such as Fitbit.
"I'd say, 'Mr. President, we could knock four strokes off your golf game if you exercised for the next three months,'" said Vickey. "And the Secret Service probably wouldn't like it, but I'd tell him to walk the golf course rather than ride a golf cart."
Next: The exercise world is his oyster.
8. He can get whatever equipment he wants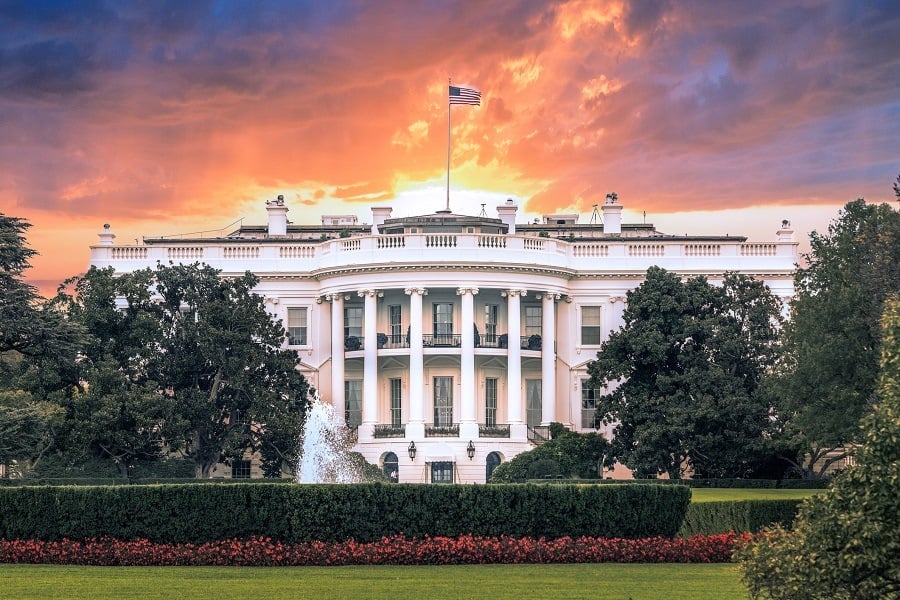 According to The New York Times, Donald Trump can install whatever equipment he wants in the White House. Ted Vickey, the former director of the White House Athletic Center, helped get a treadmill onboard Air Force One so George Bush could exercise while he flew, and Bush also asked for an elliptical machine to be installed near the White House pool. The machine was there within 24 hours.
Denise Evans, Pilates teacher and former employee of the White House Athletic Center, thinks Pilates would help Trump strengthen his core — and in turn, his golf game. Pilates machines could very well be the next exercise equipment that goes into the White House. Evans also said that she recommends Trump having only one Diet Coke per day and starting small with exercise.
Read more: Donald Trump's Eating Habits and What He Gets Ridiculed For the Most
Check out The Cheat Sheet on Facebook!