Fun Movie Theater Snacks You Can Make at Home
The days of an affordable Friday night at the movies are long gone. Variety reported ticket prices reached an all-time high earlier this year, but we doubt the record will stand for long. And don't forget about snacks, because the food is half the experience. Things get pricey fast, and the popcorn rarely lives up to our nostalgic expectations.
Skip the sad food and expensive tickets by hosting movie night at your place instead. With so many streaming services now available, the options are endless. Best of all, you can make way better eats in your kitchen, and they don't even require that much work. The next time you want to catch a few flicks, try these 6 recipes to satisfy all of your snacking needs.
1. Mini Deep Dish Pizzas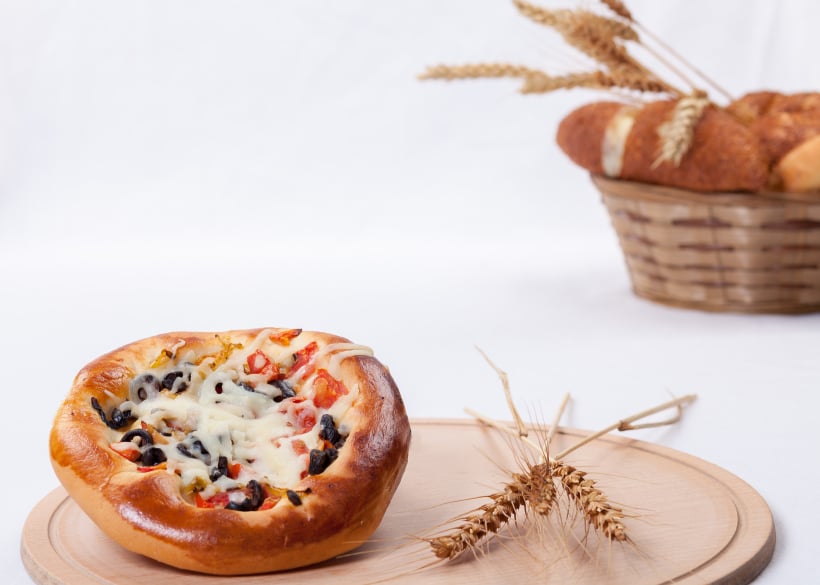 Movie theaters offer more food choices every time you visit, and pizza is now as common as any other classic treat. Getting a slice of pie from a vending station run by teenagers on their first shift probably isn't the best idea, though. Instead of settling for gummy cheese and soggy crust, make these easy mini pizzas from Martha Stewart's Everyday Food. All you needs is some dough, mozzarella, tomatoes, and your favorite toppings. Once you've built your creations, send them to the oven for 12 minutes, then dig in.
Ingredients:
Olive oil
All-purpose flour
½ pound pizza dough, cut into 6 pieces
Salt and pepper
½ cup shredded mozzarella cheese
1 large tomato, coarsely chopped
Toppings such as cooked vegetables, pineapple, ham, and pepperoni
Directions: Preheat oven to 450 degrees Fahrenheit. Lightly brush 6 muffin cups with oil. On a lightly floured surface, roll each dough piece into a 6-inch round. Fill each oiled cup with 1 dough round, pressing into the bottom and up the sides. Season with salt and pepper.
Sprinkle each cup with 1 tablespoon of cheese and 1 tablespoon of tomato. Add desired toppings, then add an additional 1 tablespoon of cheese and 1 tablespoon of tomato. Bake until dough is golden, about 12 minutes. Let cool 2 minutes, remove from cups, and serve.
2. Homemade Cracker Jacks Popcorn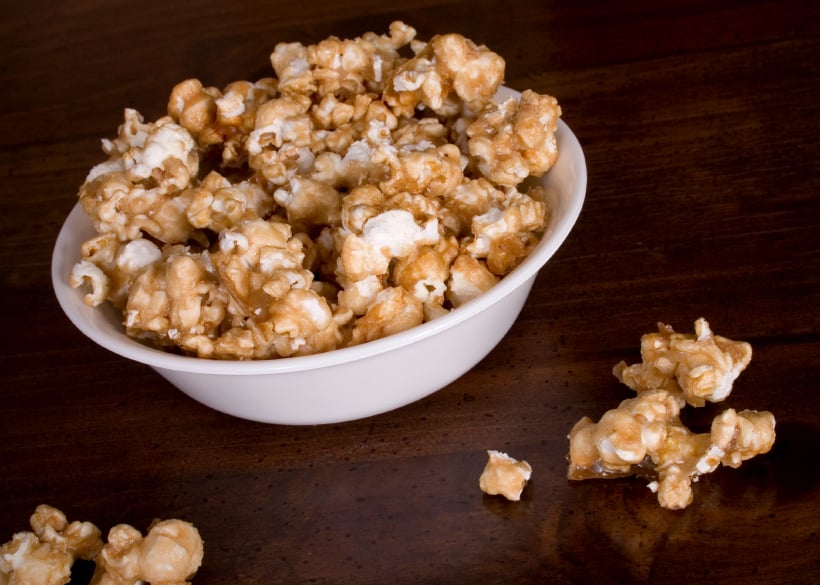 Though the classic boxed caramel corn with peanuts might be best known as a baseball food, we think any recipe featuring popcorn is fair game for movie night. This version from Add a Pinch is made with just 7 ingredients. Don't be intimidated by the long cook time, because most of it is hands off. Once you toss the popped kernels and peanuts with the melted brown sugar mixture, transfer it to the oven, and give it a stir every 15 minutes or so. You're patience will be rewarded with a treat that might be better than the original.
Ingredients:
2 cups salted skin-on peanuts
15 cups popped corn
1½ cups packed brown sugar
6 tablespoons light corn syrup
12 tablespoons unsalted butter
1 teaspoon vanilla extract
¾ teaspoon baking soda
Directions: Preheat oven to 200 degrees Fahrenheit. Place popcorn and peanuts in a large bowl, and mix to combine.
Bring butter, brown sugar, and corn syrup to a boil in a medium saucepan set over medium-high heat. Let boil for 5 minutes, then remove from heat, and add vanilla and baking soda. Stir to combine, then immediately pour over popcorn and peanuts. Stir until evenly coated, then transfer to 2 large baking sheets.
Bake caramel corn for 1 hour, stirring every 15 minutes. Remove from oven, and let cool completely. Serve.
3. Spicy Corn and Chorizo Nachos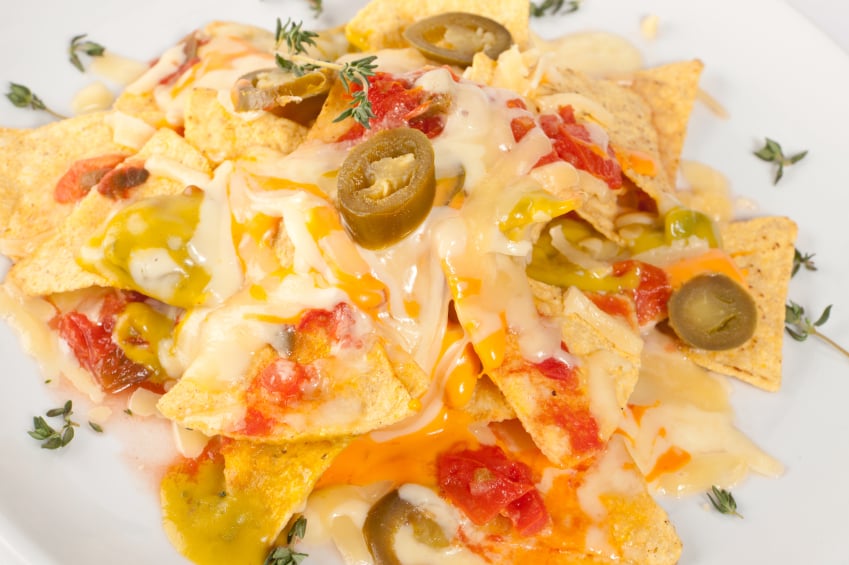 Nacho recipes tend to go a little bit overboard with toppings. Take inspiration from the theater version's simplicity by making this cheesy recipe from Real Simple. With just chips, cheese, pickled jalapeño, corn, and chorizo, it doesn't get much easier. While you might be tempted to toss more toppings on these nachos, the flavors are bold enough on their own. If you add one thing, make it a cold beer.
Ingredients:
½ (12- to 14-ounce) bag tortilla chips
2 cups grated cheddar cheese
3 ounces cured chorizo, chopped
1 cup frozen corn kernels, thawed
½ cup pickled jalapeño slices
Directions: Preheat oven to 450 degrees Fahrenheit. On a foil-lined, rimmed baking sheet, layer chips, cheese, chorizo, and corn. Bake until cheese is fully melted, about 3 to 5 minutes. Top with jalapeños, and serve.
4. Ranch Snack Mix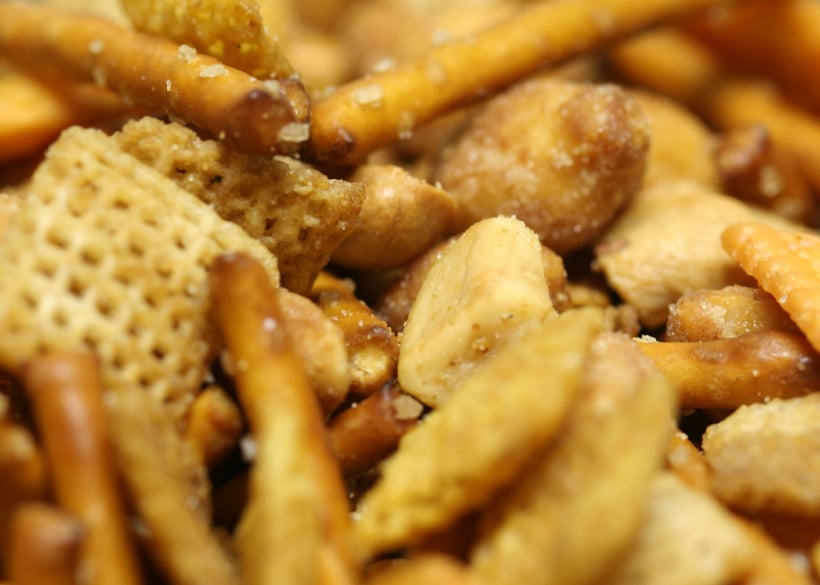 For a new take on snack mix, try Food.com's addictive recipe featuring ranch dressing mix. This is the perfect thing to make if you have last-minute additions to your movie night because you can make it in the microwave in just a few minutes. And feel free to adapt this recipe with any of your other favorite munchies. Peanuts, sesame sticks, and mini butter-flavored crackers are all good ideas. If you like spice, try adding a pinch of cayenne to the mix.
Ingredients:
3 cups square rice cereal
3 cups white cheddar mini crackers
1 cup small pretzels
1 (⅝-ounce) packet dry ranch dressing mix
½ teaspoon garlic powder
½ teaspoon lemon pepper
1 teaspoon dill weed
¼ cup vegetable oil
Directions: In a large microwave-safe bowl, combine cereal, crackers, and pretzels.
In a small bowl, combing remaining ingredients, and mix to combine. Pour over cereal mixture, and toss to coat evenly.
Microwave on high for 1 minute, stir, and microwave for 1 additional minute. Transfer mix to paper towels, and let sit until completely cool. Serve. Store leftovers in an airtight container at room temperature.
5. Easy Ham and Cheese Pretzel Pinwheels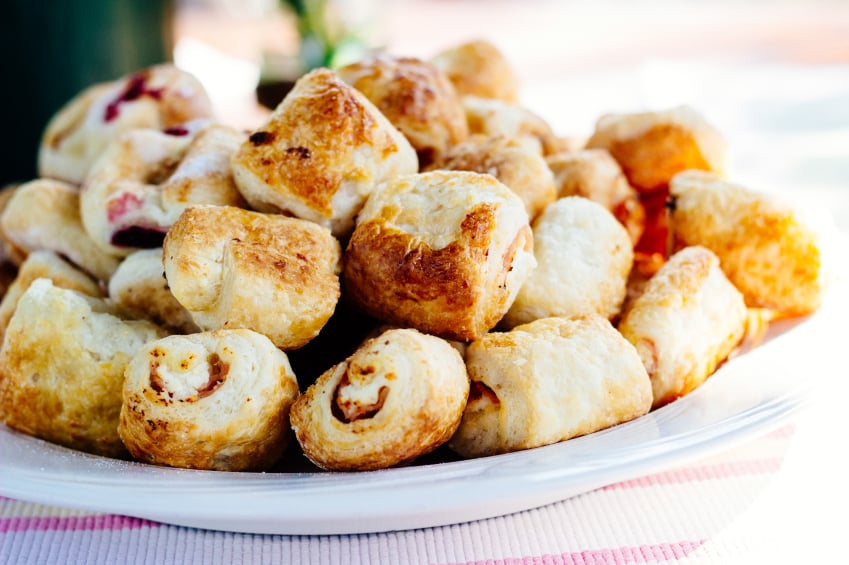 Making pretzels from scratch can be a time-consuming process. Luckily, you can get the flavors of the snack you love without having to wait for dough to rise. These rolled ham and cheese pretzels from Host the Toast use purchased breadstick dough to speed things along. A brush of butter and a sprinkle of salt make these bites taste just like a pretzel dipped in cheese sauce. A little mustard on the side is the perfect finishing touch.
Ingredients:
2 (11-ounce) cans refrigerated breadstick dough
4 cups hot water
½ cup baking soda
1 pound deli ham
1 pound cheddar cheese, sliced
3 tablespoons unsalted butter, melted
Coarse salt
Dijon or honey mustard
Directions: Preheat oven to 450 degrees Fahrenheit. Line a baking sheet with parchment.
Unroll breadstick dough, and separate pieces of dough. Using a pizza cutter, slice cheddar and ham into the same width as the breadsticks, and set aside.
In a large bowl, whisk ½ cup baking soda into 4 cups hot water until combined. Set a kitchen towel next to bowl, then dip one breadstick into the solution for 30 seconds. Transfer to kitchen towel, and let excess water drip off. Layer cheese and ham on top of breadstick, and roll to create a pinwheel. Pinch edges to seal, and set on prepared baking sheet. Repeat with remaining breadsticks, ham, and cheese.
Bake until golden and puffed, about 15 minutes. If working in multiple batches, tent finished pretzels with foil while second batch bakes. Brush pretzel spirals with butter, and sprinkle with salt. Serve at once with mustard for dipping.
6. Chocolate Peanut Butter Candy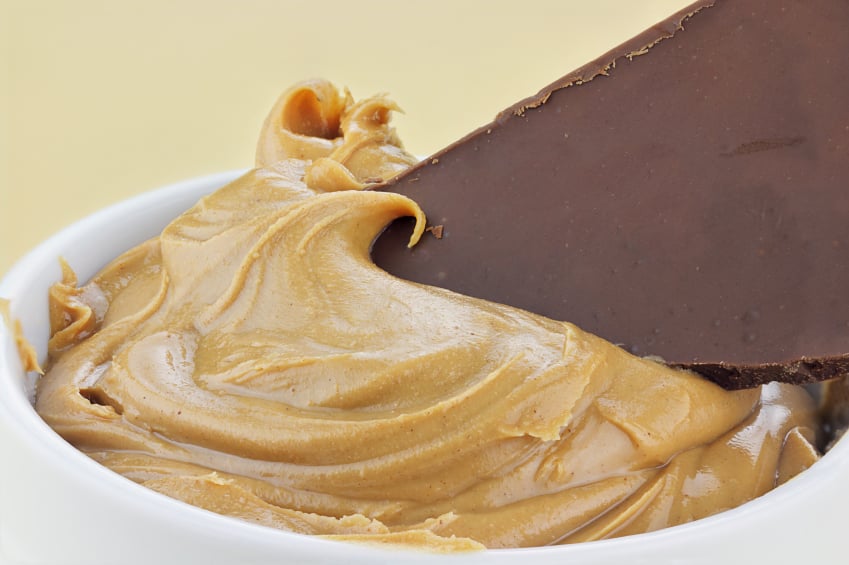 Anyone who's ever made peanut butter cups at home knows how tedious the process can be. You have to individually paint all the cups with chocolate, fill with the peanut butter mixture, then top each off with more chocolate. While they're delicious once they're done, it's just way too much effort. Get all the flavors of your favorite candy with a much easier method by whipping up Taste of Home's simple peanut butter and chocolate bark. Make it before the movie starts, and this treat will be ready to go when your sweet tooth strikes.
Ingredients:
1 pound white candy coating, coarsely chopped
1½ cups creamy peanut butter
12 ounces semisweet chocolate chips
Directions: In a large microwave-safe bowl, melt candy coating, stirring every so often, until smooth. Stir in peanut butter, then spread onto a waxed paper-lined baking sheet.
In a separate microwave-safe bowl, melt chocolate chips, stirring often, until smooth. Drizzle chocolate over peanut butter mixture. Using a knife, swirl chocolate into peanut butter mixture. Transfer to refrigerator, and chill until firm.
Break into pieces, and store in an airtight container in the refrigerator.