These Are Nate Berkus' Most Brilliant Design Tips for a Gorgeous Home
If you're obsessed with interior designer Nate Berkus and his serious home decorating skills, you're not alone. The charming designer has appeared on numerous entertaining TV shows, written multiple books, and launched some gorgeous collections at Target. He's has also done some pretty adorable collaborations with his husband, fellow interior designer Jeremiah Brent. Plus, being a father himself, Berkus is no stranger to designing kid-friendly homes — a major plus for those of us who give the side-eye to some of HGTV's less practical trends.
Want to channel a bit of that signature Nate Berkus style? Read on to check out the designer's most brilliant tips for a gorgeous home.
1. Make your kitchen prettier — without spending any money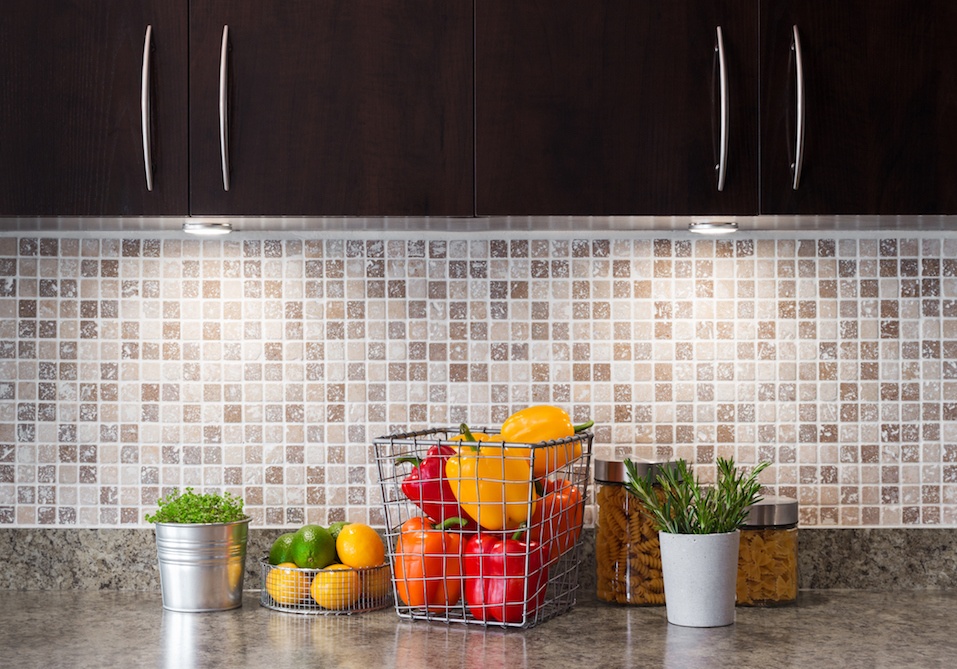 Many of us would change at least a few things about our kitchens (even if we're not dreaming of a full-on Fixer Upper-style renovation). However, Nate Berkus tells PureWow that you don't have to spend much money — or even any money — to make your kitchen look prettier this weekend. He advises clearing your countertops and creating a pretty "vignette," saying, "Every horizontal surface in your home is an opportunity to do something pretty." By putting a framed photo on a tray, or arranging other favorite items like plants, found objects, or ceramics, you can create "these beautiful little moments next to a sink, or overlooked corner." Berkus promises skeptics, "It's really the easiest change, and it doesn't cost a thing."

2. Add more lighting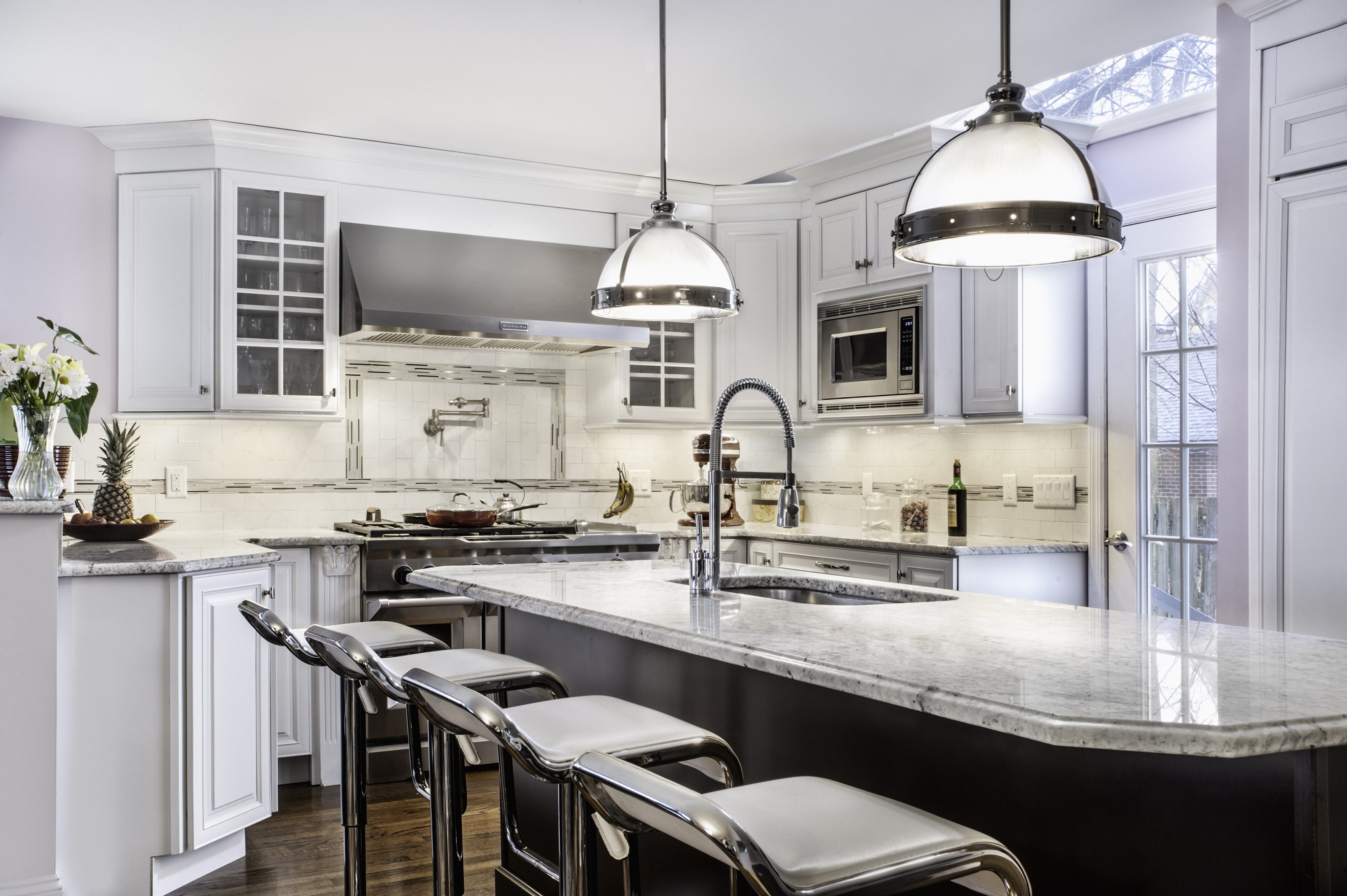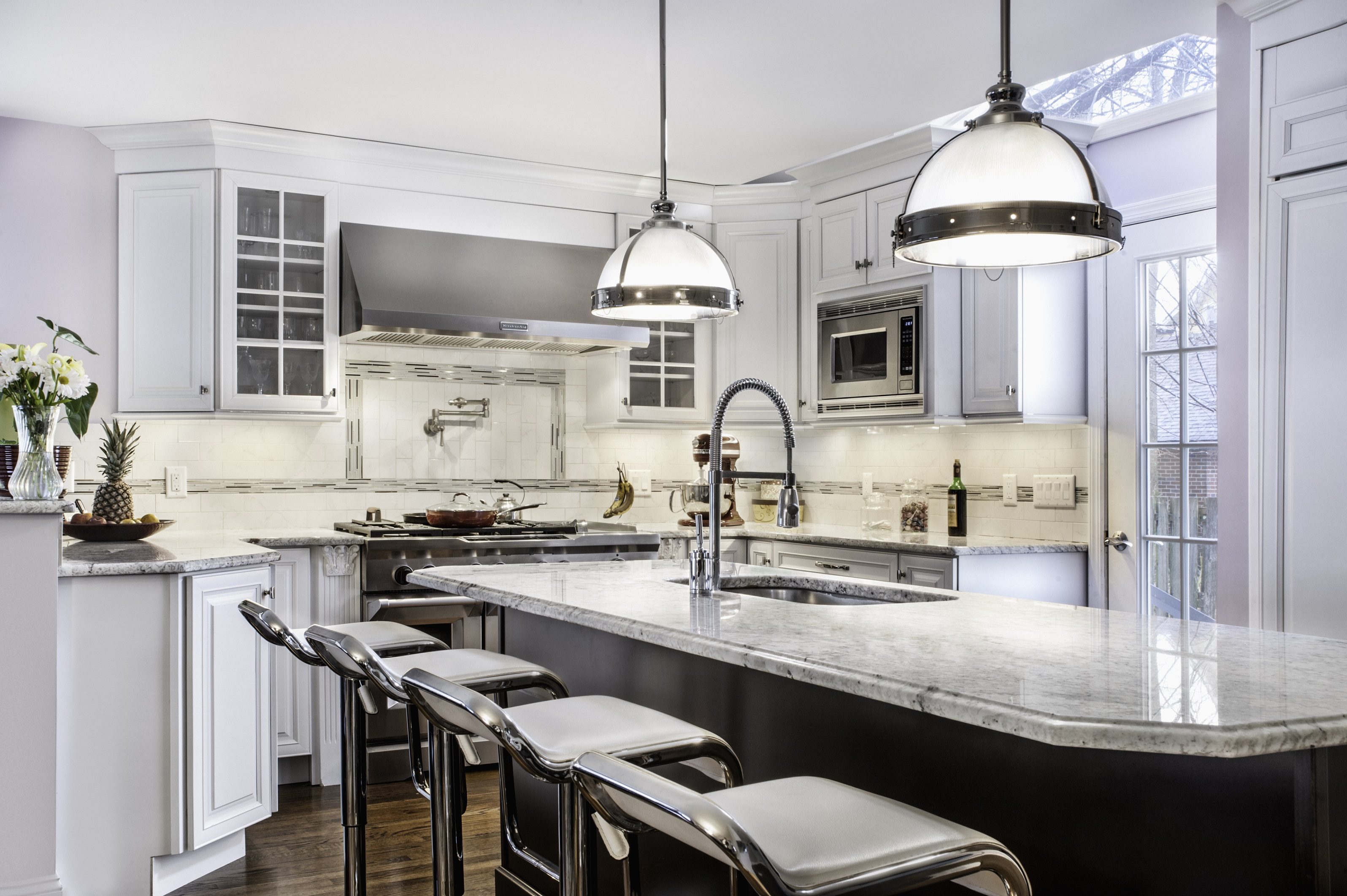 If you want to make some upgrades to a room but find yourself unsure of where to start, you might want to consider adding more lighting. On his website, Nate Berkus explains, "The fact is, most people don't have enough lighting in their home. Every space needs three to five light sources." You can choose table lamps, floor lamps, pendants, or sconces. Similarly, you can look for something new or opt for something antique. Having adequate lighting will, quite literally, brighten up the entire room. 
3. Redecorate around your sofa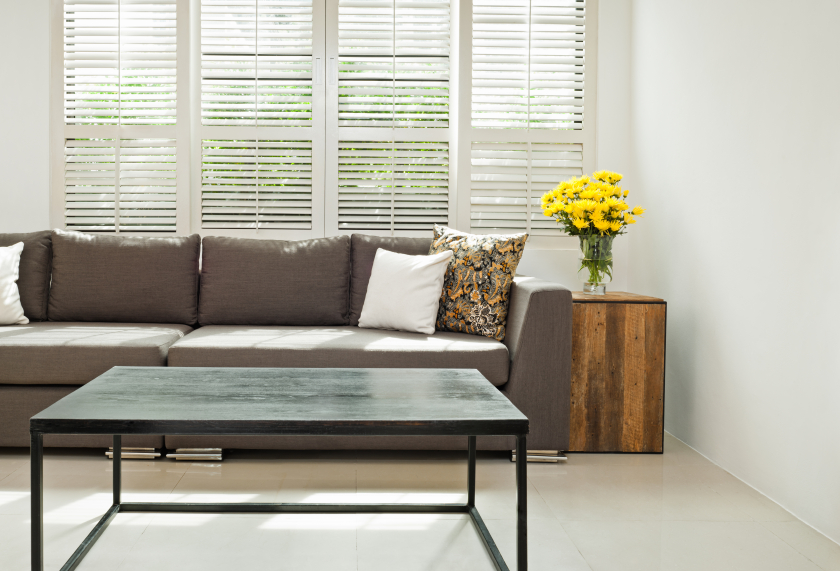 You probably spent a lot of time (and money) on choosing the right sofa for your living room. So make sure that it's really working for the space! On his website, Nate Berkus offers some creative ways to fill the space above their sofa. He says that you can try putting your sofa against a window, or underneath one, to frame it perfectly in your living room. Alternately, you can hang two pieces of large artwork above it, centered over the sofa. Or, you can place your sofa in front of a shelving unit to get some extra storage and visual interest. 
4. Keep your bathroom neat with beautiful storage — and a great toiletry bag
You might not think of your bathroom as an obvious candidate for beautifying. But some smart organization can go a long way in this area of the house. On his website, Nate Berkus explains that storage is key. "I'll start by saying that I decant everything – even Q-Tips – in beautiful containers. I like seeing it all displayed this way, like a high-end cosmetics counter." However, Berkus also admits that he relies on a toiletry bag to organize his everyday essentials, which keeps those products out of sight. It also reduces the chances of forgetting anything important when you travel.
5. Forget about symmetry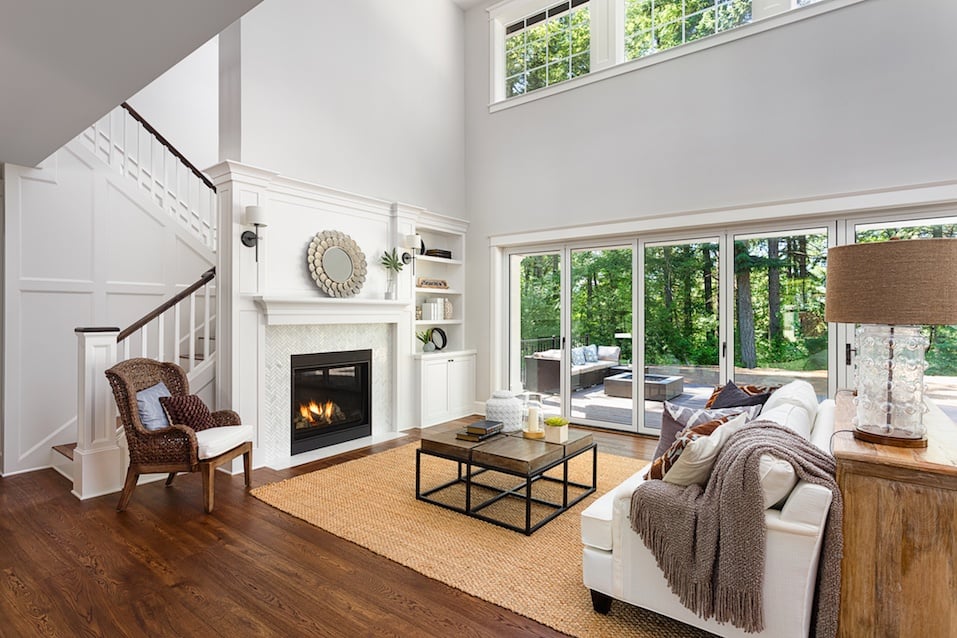 Particularly if you love traditional interiors, you've probably heard the rule that everything needs to be symmetrical. But Nate Berkus advocates for breaking this rule! On his website, he explains that symmetry is "hardly the be-all, end-all that many DIY design books make it out to be." You probably shouldn't ignore symmetry altogether. (After all, it can help you create some pretty impressive spaces.) However, don't feel the need to use symmetry everywhere. Berkus explains that sometimes, "keeping things a little off has the power to make them just right."
6. Switch things up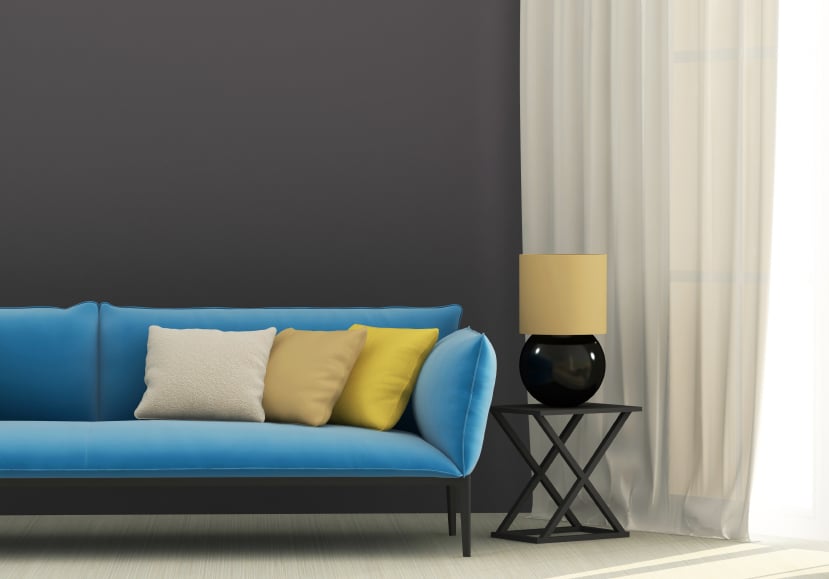 Another easy way to make your home more beautiful without spending lots of money on something new? Keep experimenting and reevaluating the way you've decorated. In an interview with Apartment Therapy, Berkus explains, "Nothing needs to be set in stone. And, one of the biggest tips for people exploring creating a perfect home for themselves is to use the things that you have in different ways — try the nightstands as side tables, try the dresser as a server in the dining room or an entry piece."
7. Put pieces you love on display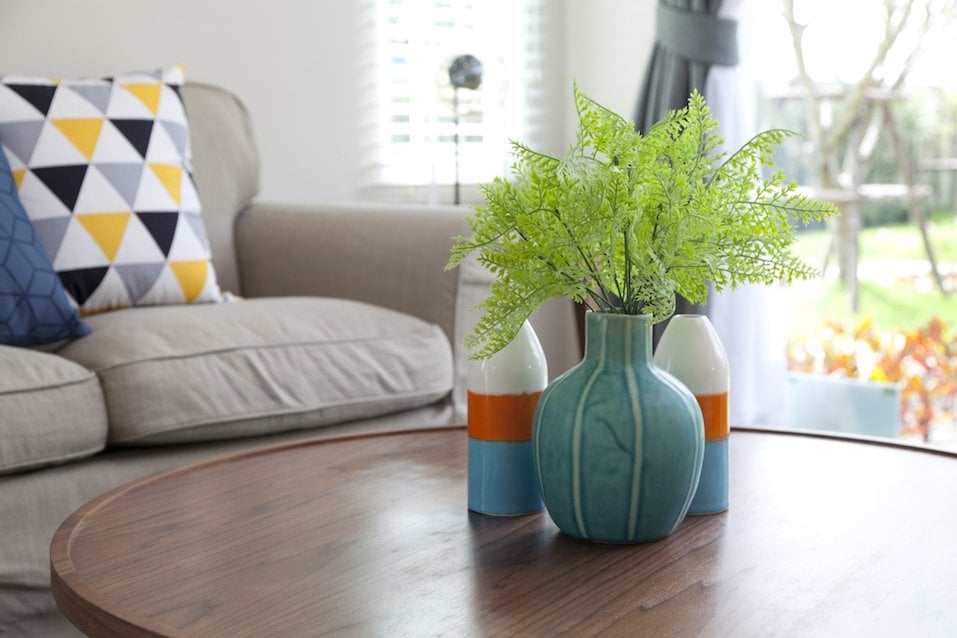 If you don't know how you want to decorate, it sounds tempting to copy something that you see in a magazine or on Pinterest. However, Nate Berkus discourages that kind of approach. In an interview with HGTV, he explains, "I believe in living with things we love." He thinks that if you want to be happy with the space you create, you need to incorporate pieces that have personal significance for you. Berkus adds, "When I look around a space, I can tell you where I was and who I was with when I found that piece of furniture or vase. I can tell you who I loved or who I hoped to be at the time. I see things in my home, and they remind me of where I want to go and people that I've lost. That's how we tell a story in our home."
8. Clean your home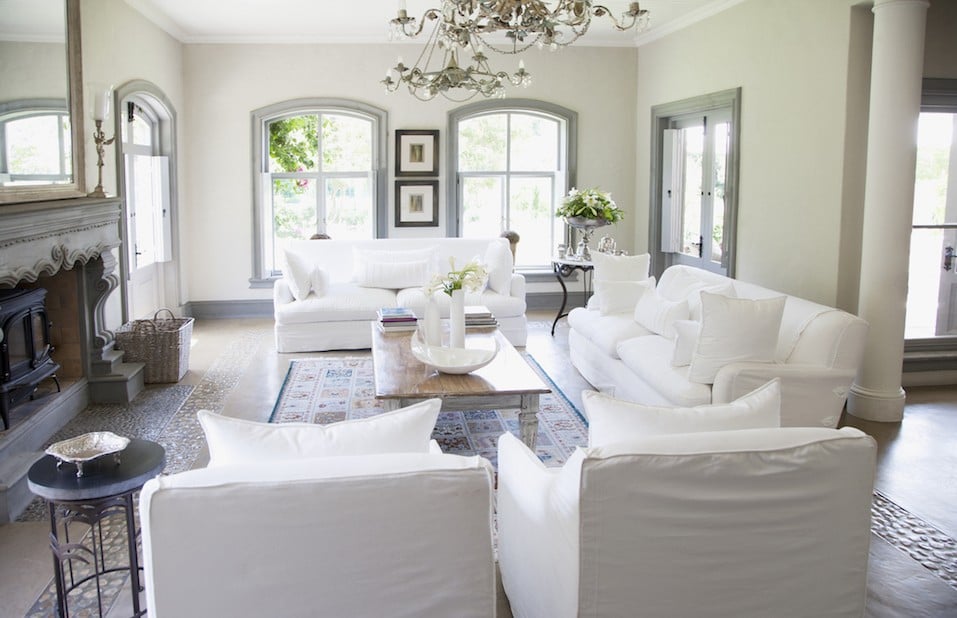 Another smart, free design move that will make your home a lot more gorgeous? Giving your home a deep clean. Nate Berkus advises readers on his website, "Clean your house — it costs you nothing!" He adds, "You can't have a beautifully designed space if you can't see the furniture and surfaces in your home." And he's talking about more than mopping the floors and dusting the bookshelves. He also advises donating or selling items that don't contribute to the space, don't have sentimental value, or don't remind you of something (or someone) that makes you smile. 
9. Shop for vintage pieces online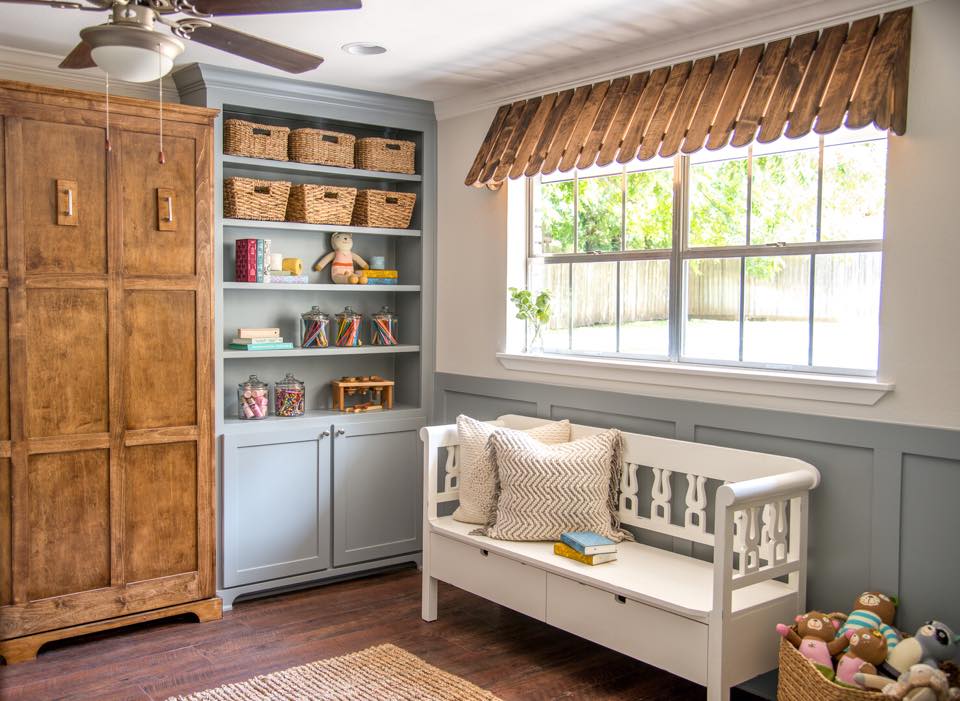 Berkus travels a lot to gather inspiration and to go shopping for vintage, one-of-a-kind pieces. However, he tells HGTV that you don't have to have a passport or frequent flyer miles to add some antiques, large or small, to your home. "You have to be really bad on the internet not to be able to find what you want these days," he jokes. He advises looking at eBay and Etsy and searching for pieces that reflect your style, your heritage, and what's important to you. "It's not about being able to have a passport. It's about living in a way aesthetically that is without borders."
10. Don't be precious about your finishes and furnishings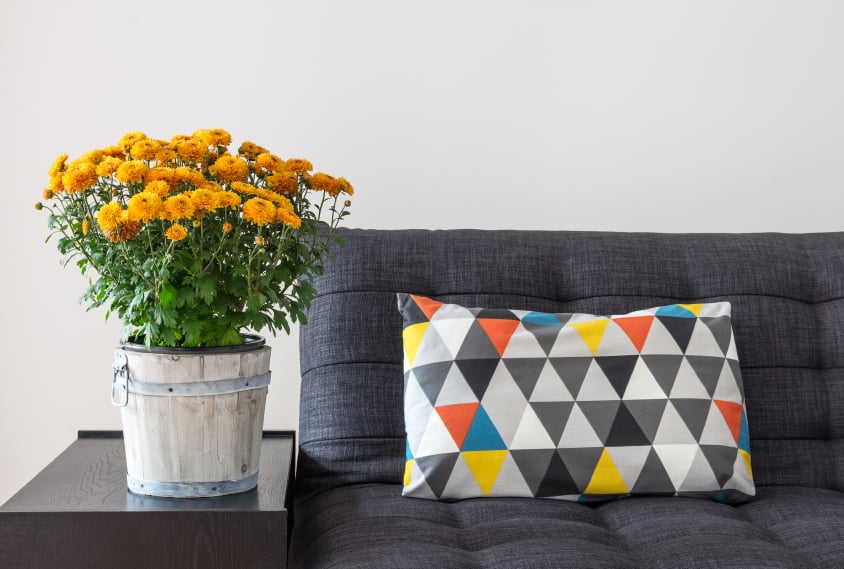 If you have kids or pets (or both!) running around at home, this advice is for you! PureWow spoke to Nate Berkus about what he had to do to prepare his home for his daughter, Poppy. His advice? Don't stress too much about that fingerpaint or food stains. "I've had to make a lot of concessions," Berkus admits. "I never thought I would have so many plastic things in my home. Knowing she is safe is a priority, but I've never been precious about my interiors. Use fabrics and paints that are washable, and make sure important pieces are out of reach. At the end of the day, you want a home that's livable."
11. Buy pieces with longevity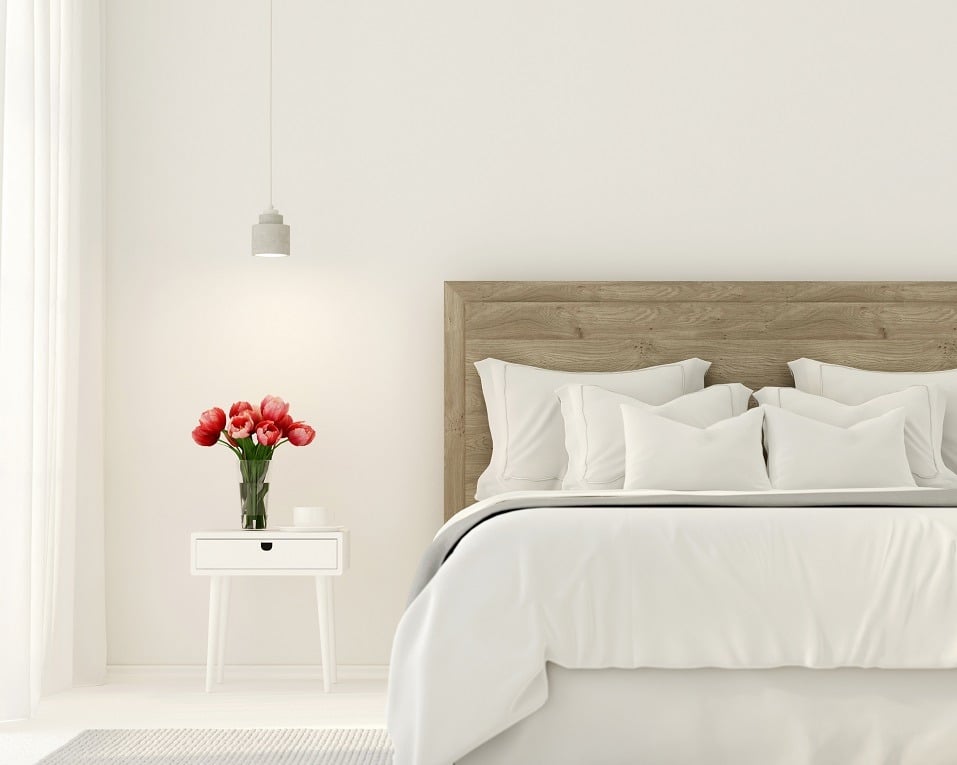 Even when you're outfitting a brand-new room — like a nursery for a new baby — most designers would advise you to look beyond the trends. There's no better way to do that than to spend your hard-earned decor budget on pieces that have been around for a while — and have many years of life left in them. Berkus said that when he decorated Poppy's room, he bought pieces like an antique gold mirror and a miniature vintage French settee. "I want her to have things she can keep, that can be repurposed as she gets older. Buy pieces that have longevity and that can grow with your child."
12. Have too much stuff? Edit your collections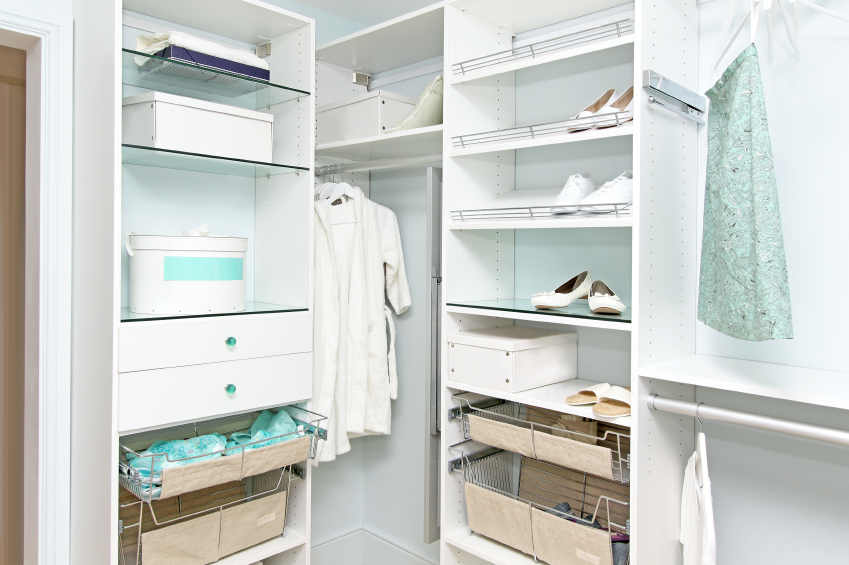 Some people are maximalists by nature, while others are minimalists. Whether you find yourself at one extreme or somewhere in between, Berkus recommends that you make it a priority to edit down your collections and your possessions. He tells PureWow that "we all live with too many things." Berkus explains, "Everyone wants to live more beautifully, and to do that you need to be organized and live in an edited way." His advice for achieving that goal? Take a page out of Marie Kondo's book. "The trick is to edit out all those items that don't have meaning. Only live with what you truly love," Berkus advises. 
13. Cultivate your style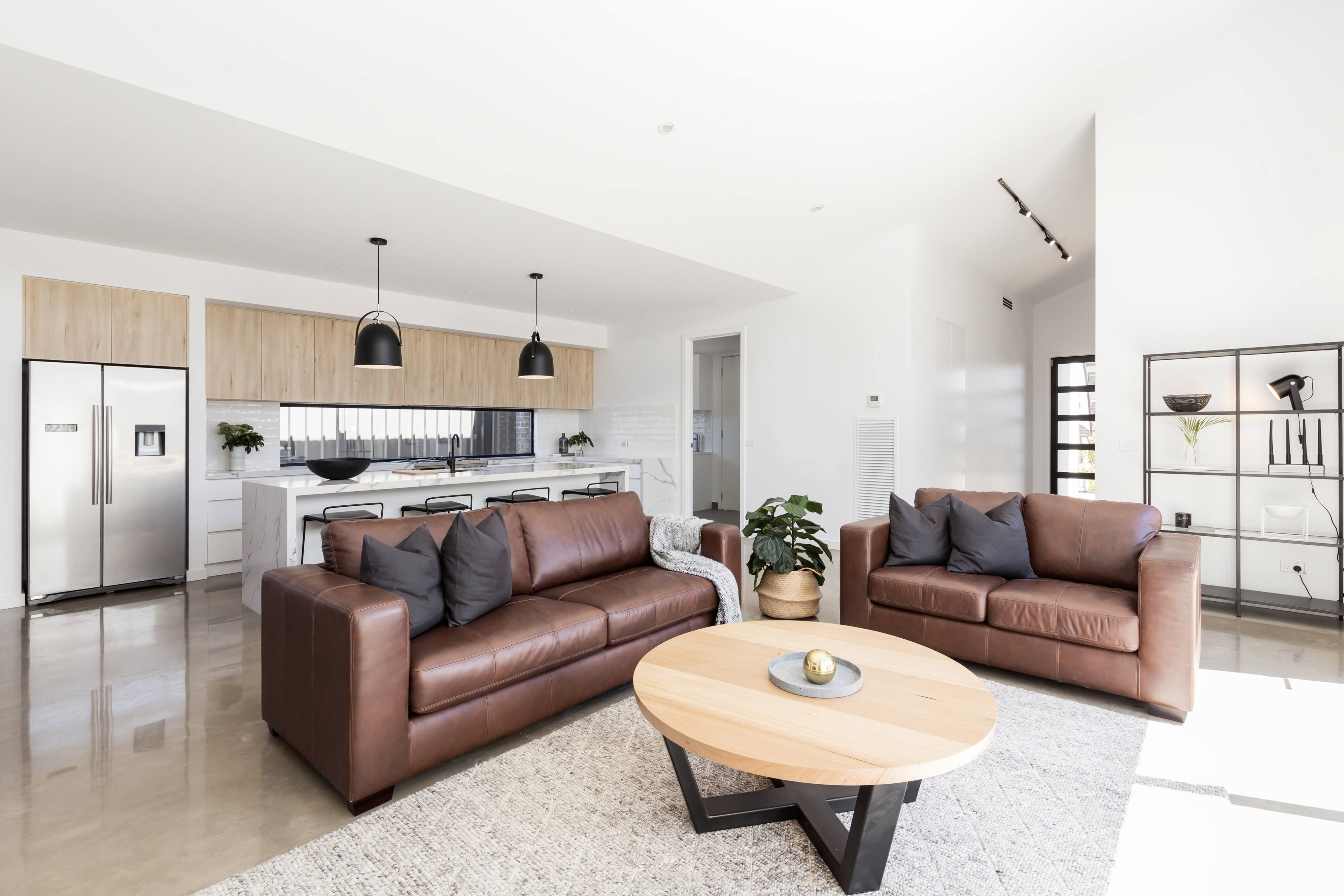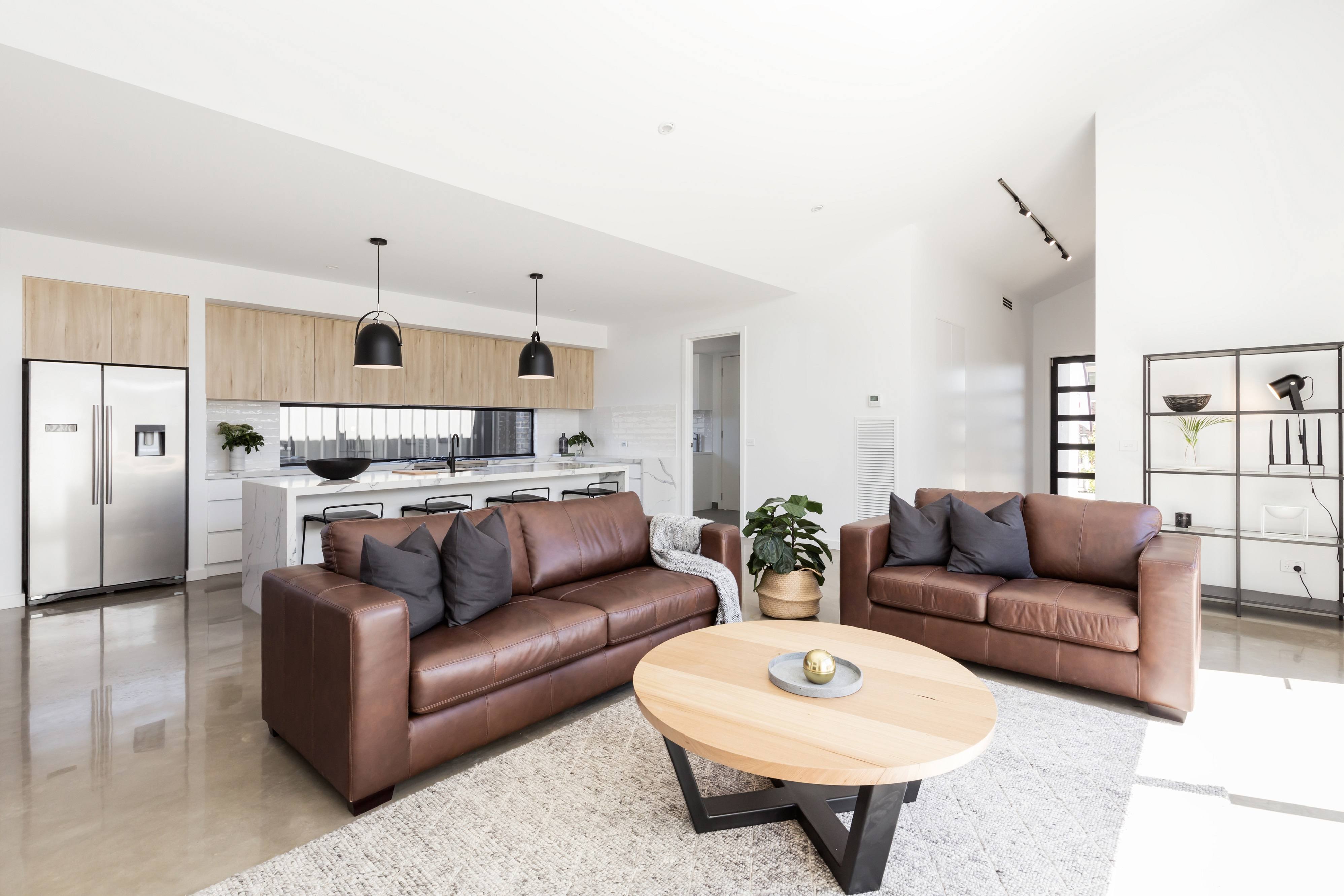 Not everyone trying to decorate or design a home already has a strong sense of personal style. But as Nate Berkus tells HGTV, that's okay. Berkus thinks that you can — and should — cultivate your style over time. In fact, that's what he thinks anybody known for their style has learned to do. "There are people, and everyone knows who they are, who move through the world in a really stylish way," Berkus explains. "But the icons of American style that we think about, all of that is cultivated." He adds that finding your style is "about being observant and not flip-flopping all over the place once you find something that works for you, whether in design or fashion."
14. Let your style change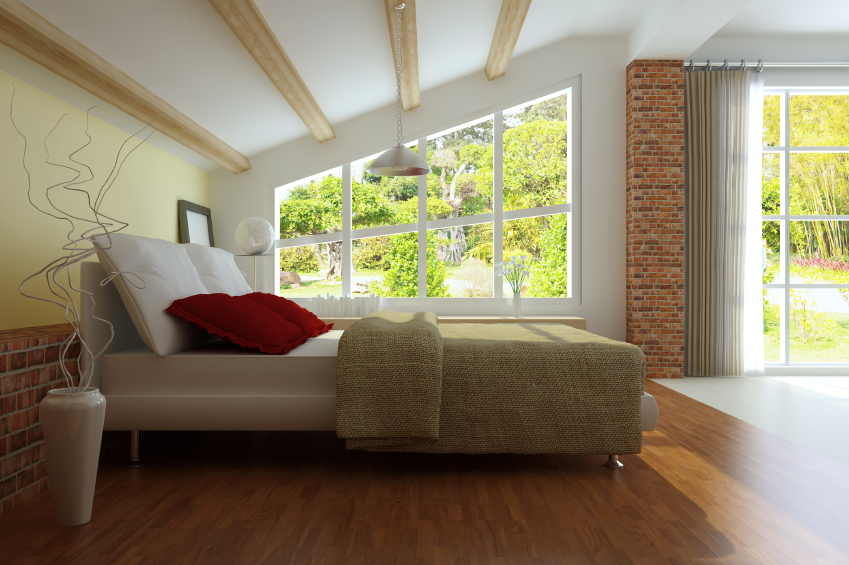 Anyone who already has a defined sense of personal style might want to stick to their rules each time they decorate. But in an interview with Apartment Therapy, Nate Berkus explains that he isn't afraid to try something new and collaborate with his husband, Jeremiah Brent. "I started out a bit more tied to rules and traditional layouts and floor plans and millwork and things like that. And so, he's opened up my eyes," Berkus explains. "I've always believed there's more than one right way to do a room and the most interesting rooms are those that are assembled over time and feel deeply personal. But it's been really interesting to take what I've learned, throw it on the table and hear what Jer has to say about it."
15. Do what you love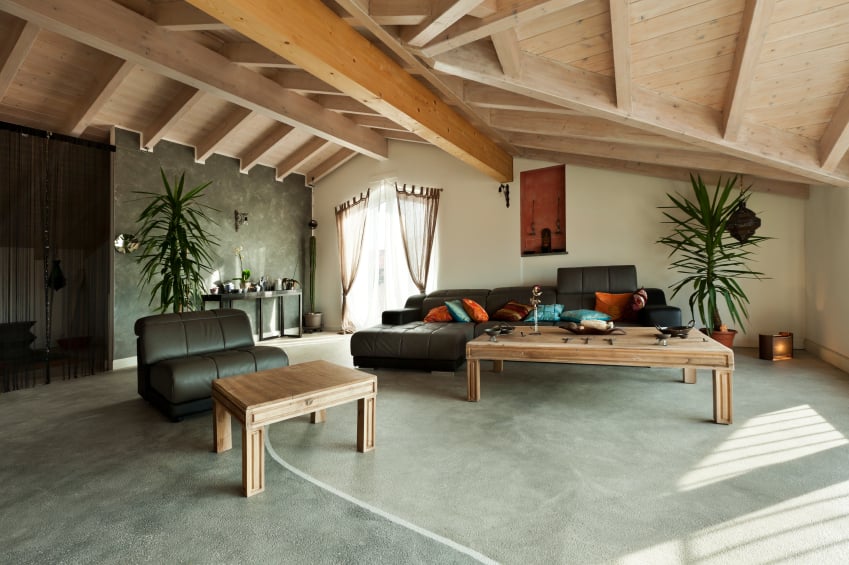 "Do what you love" is a cliché piece of advice, but it can help you remember to let your personal style shine. Ultimately, that's the best way to end up with an interesting and gorgeous home. Berkus tells Apartment Therapy, "Historically, I think the best interiors are those where people took risks and didn't look over their shoulders at who might judge them for doing what they're doing. They tapped into a personal style that really made their eyes light up for them. And, as a result those are the images that go viral. Home should be an experiment because design is constantly evolving."
Read more: The 15 Most Hated Home Decorating Trends That Need to Die in 2017