National Defense in Jeopardy: Rising Seas Put These Military Bases at Risk of Destruction
Rising seas don't just put your city in jeopardy; they also threaten the nation's security. The Union of Concerned Scientists found many at-risk U.S. military bases. If the ocean rises even a few feet, flooding could affect research centers, aircraft, and rescue equipment. Ranked by potential danger, these 16 major national defense centers could go under soon.
16. Eglin Air Force Base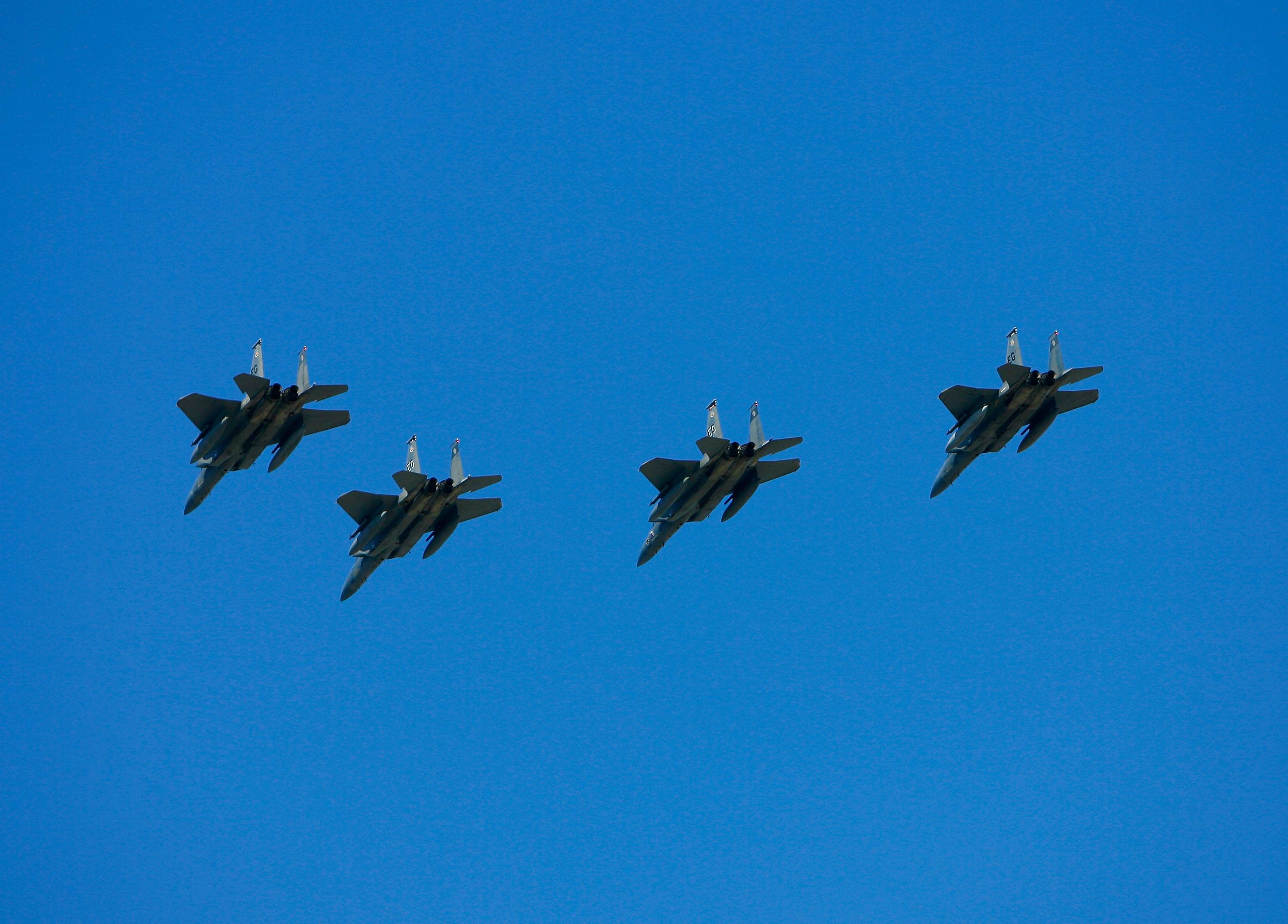 Projected sea level rise: 3.7 to 6.1 feet by 2100
Florida is home to 21 military installations, but some of the bases are near the coast and listed as vulnerable to rising seas. Eglin Air Force Base spans 464,000 acres across the Florida Panhandle. Representing every military branch, it researches weapons systems and is home to a Special Forces Group that protects more than 30 countries in Central and South America and the Caribbean.
By 2070, this flooding could affect nearly all of the barrier island facilities within the base. The grounds would become a tidal zone rather than useable land.
Next: This area has built ships since colonial times.
15. Portsmouth Naval Shipyard, Maine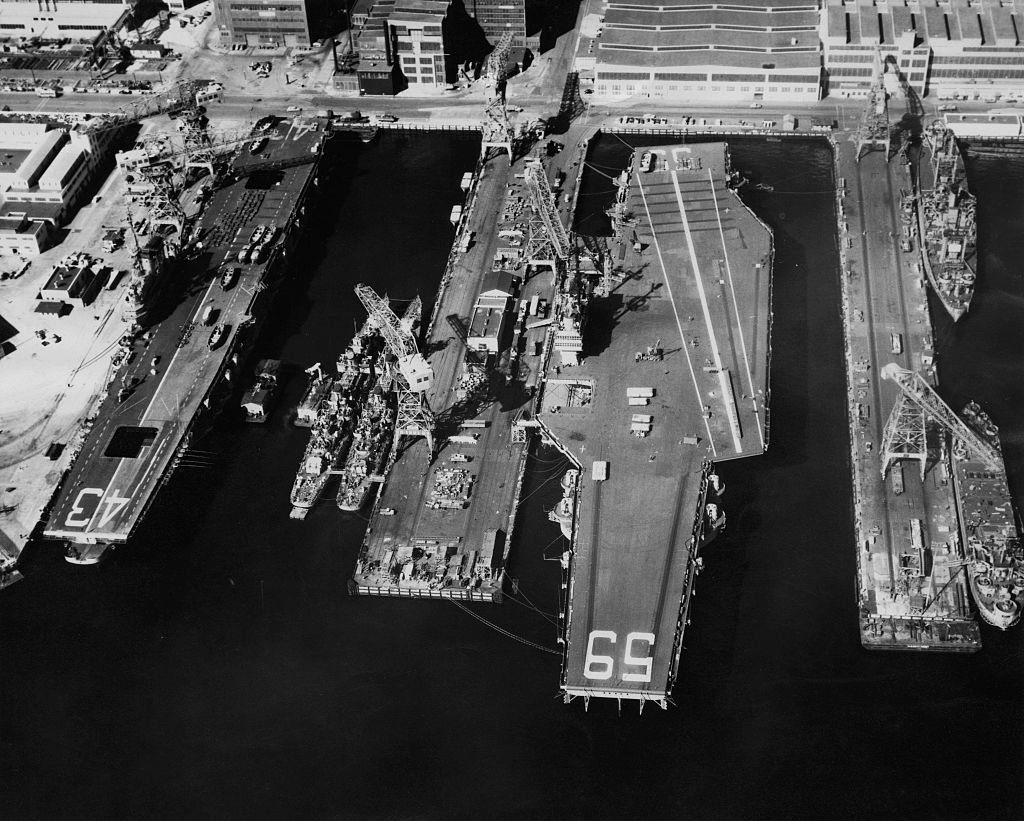 Projected sea level rise: 3.5 to 5.9 feet by 2100
Maine's Portsmouth Naval Shipyard is at high risk of daily flooding by 2100, reports the UCS. This shipyard could endure 80 to 190 floods per year by 2070 in an intermediate scenario. A simple high tide would affect hundreds of housing buildings and historical districts near Portsmouth.
Next: Marines in jeopardy along the NC coast
14. Marine Corps Base Camp Lejeune, North Carolina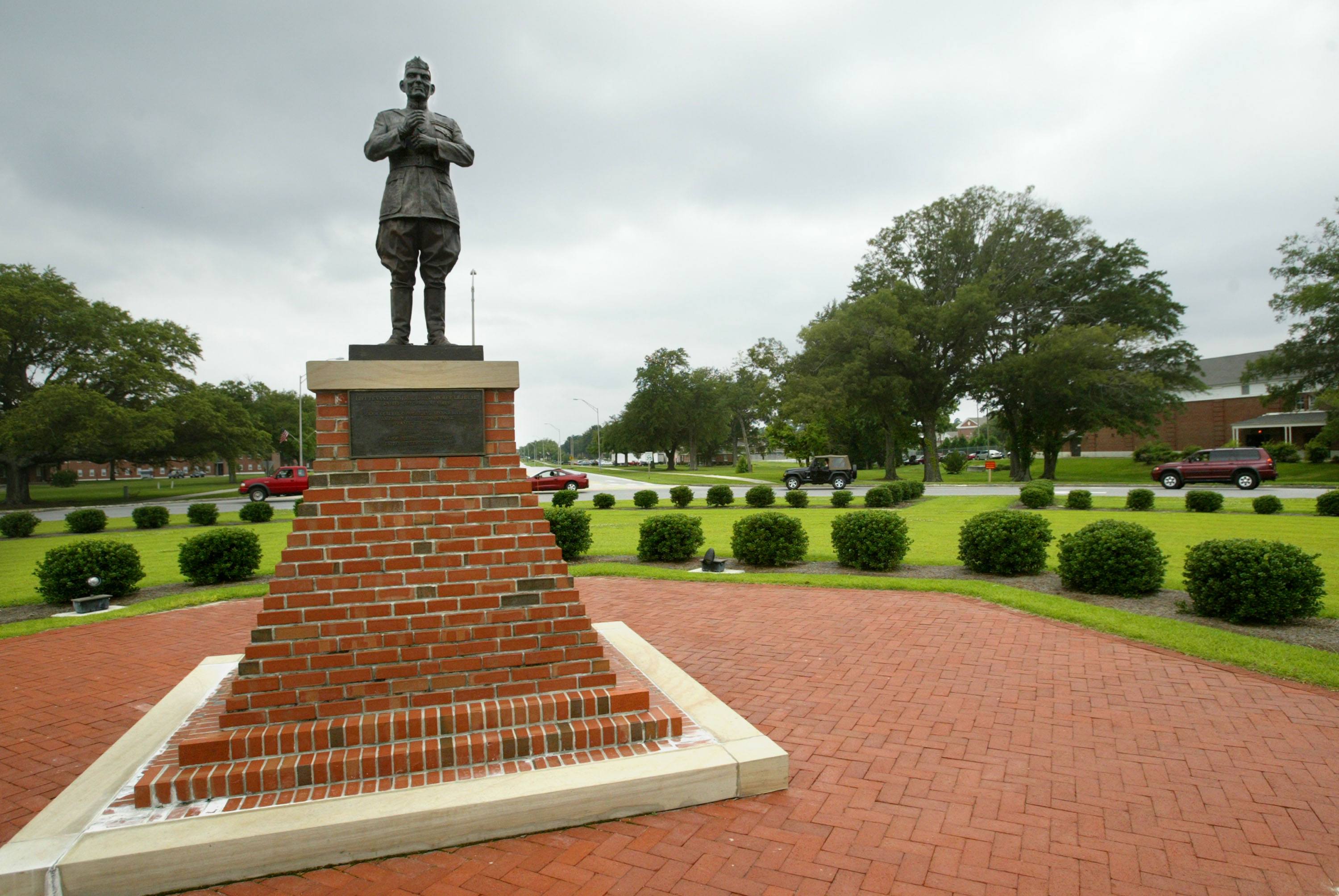 Projected sea level rise: 3.7 to 6.1 feet by 2100
Marines go to Camp Lejeune to train and maintain active-duty forces. Along the New River in Jacksonville, North Carolina, it's protected from the Atlantic Ocean by barrier islands. Unfortunately, those islands are vulnerable to rising seas; the high tides could put 90% of the camp underwater by 2100.
Next: This base supported the Atlantic Fleet during World War II.
13. Naval Station Mayport, Florida
Projected sea level rise: 3.7 to 6.1 feet by 2100
Home to the Navy's third-largest fleet — 34 ships and aircraft carriers — Mayport already endures frequent flooding. But NOAA scientists project that the sea could rise by another 12.6 inches at Mayport by 2030. Daily flooding will become a certainty by 2070.
Next: NASA is deeply concerned about its launch pads.
12. Kennedy Space Center, Florida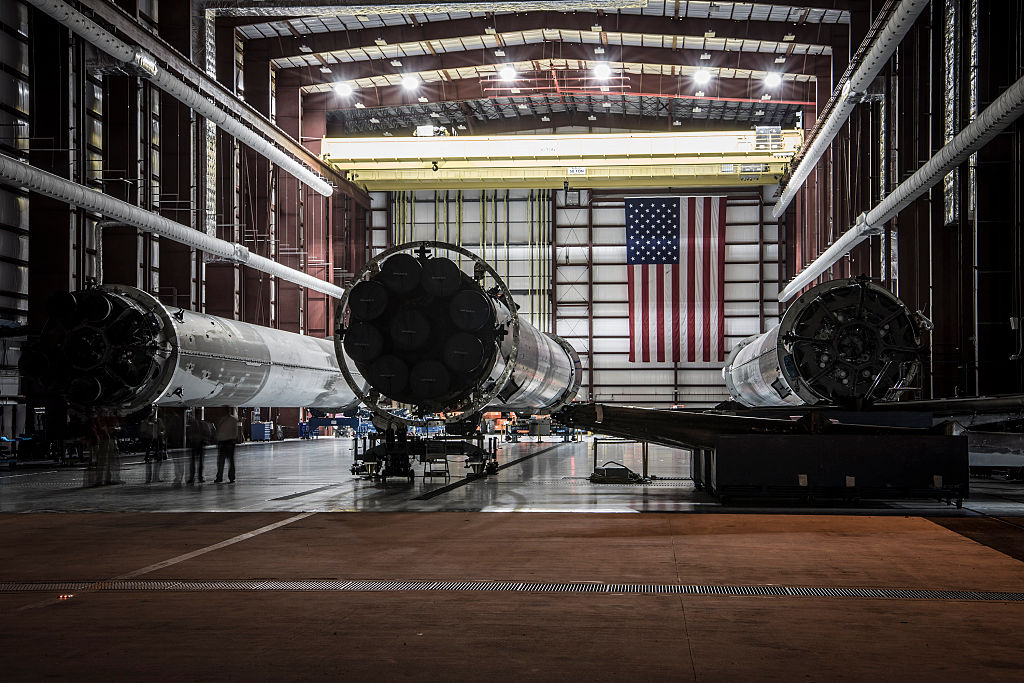 Projected sea level rise: unknown
Sea levels have concerned NASA and the Kennedy Space Center since Hurricane Floyd eroded the Cape Canaveral coast in 1999. Since then, hurricanes have driven an $18 million project to defend space operations against storm surges. Even a slight rise in sea levels could endanger launch pads and shoreline.
Next: This base trained helicopter pilots during the Vietnam War.
11. Hunter Army Airfield, Georgia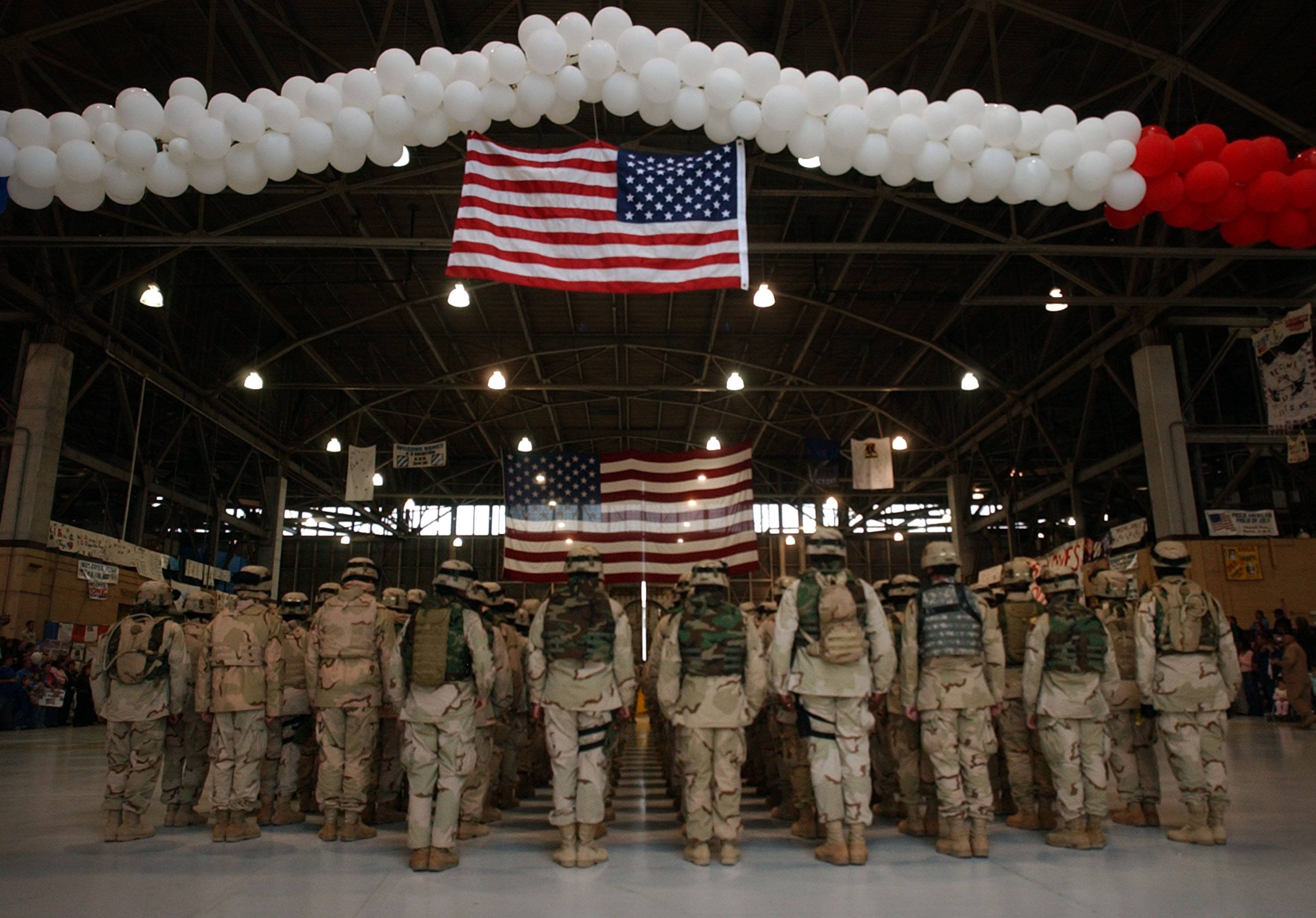 Projected sea level rise: 4.0 to 6.4 feet by 2100
By 2050, vast tidal flooding could hurt more than half of Savannah, Georgia communities as well as Hunter Army Airfield. This threatens the 5,550-acre facility built to train and support soldiers posted at Fort Stewart, the largest Army installation on the East Coast.
Next: Not even the Coast Guard can fight the rising sea.
10. US Coast Guard Station Sandy Hook, New Jersey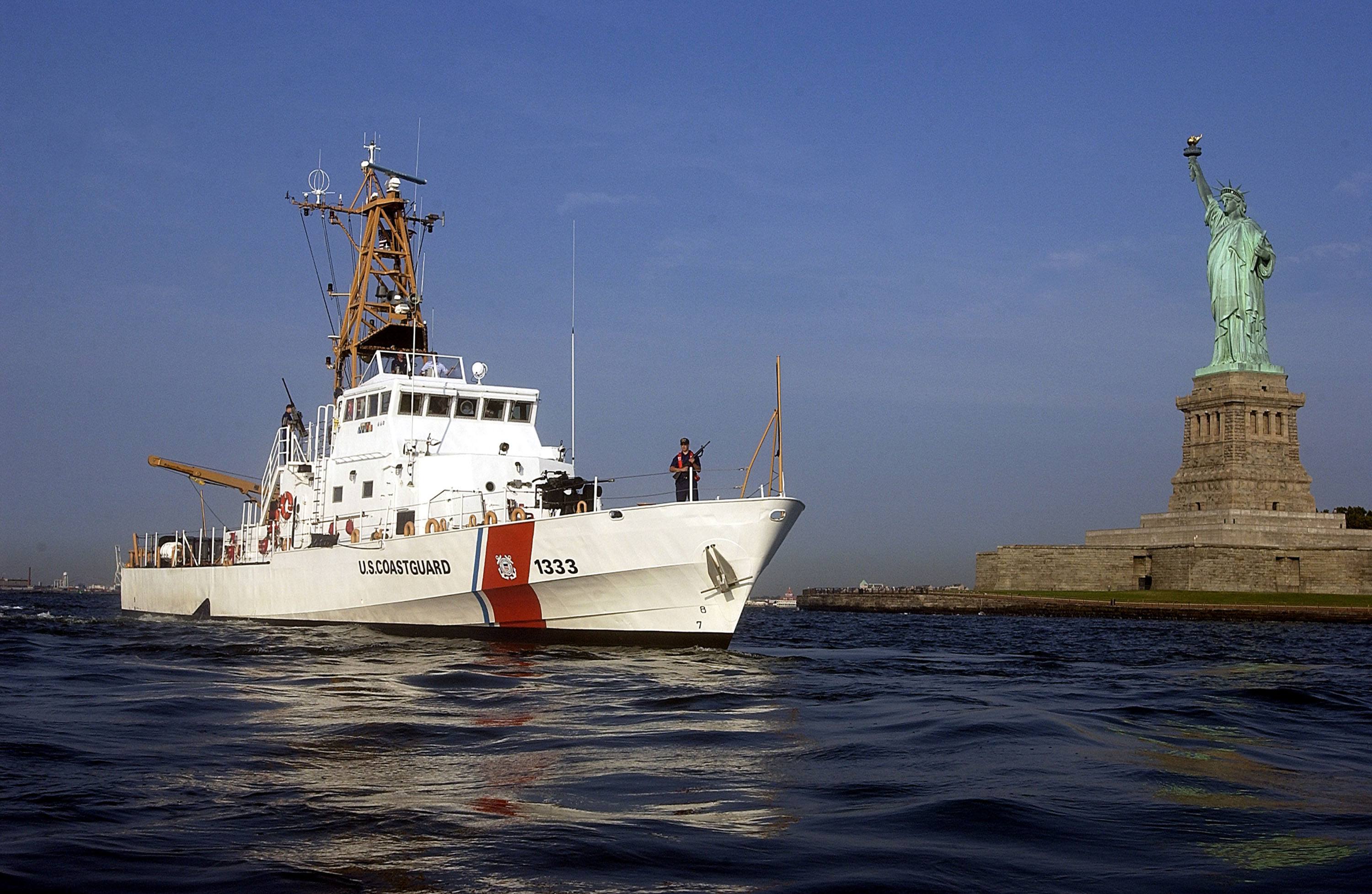 Projected sea level rise: 4 to 6.4 feet by 2100
USCG Sandy Hook is one of the oldest life-saving stations in the U.S. A low-lying military base, it will endure extensive land loss and flooding in the future. The rising sea level endangers hundreds of Coast Guard vessels, emergency response boats, and security initiatives. The highest-risk scenario projects a 75% loss of land.
Next: Could this Naval Academy handle 400 floods?
9. US Naval Academy, Maryland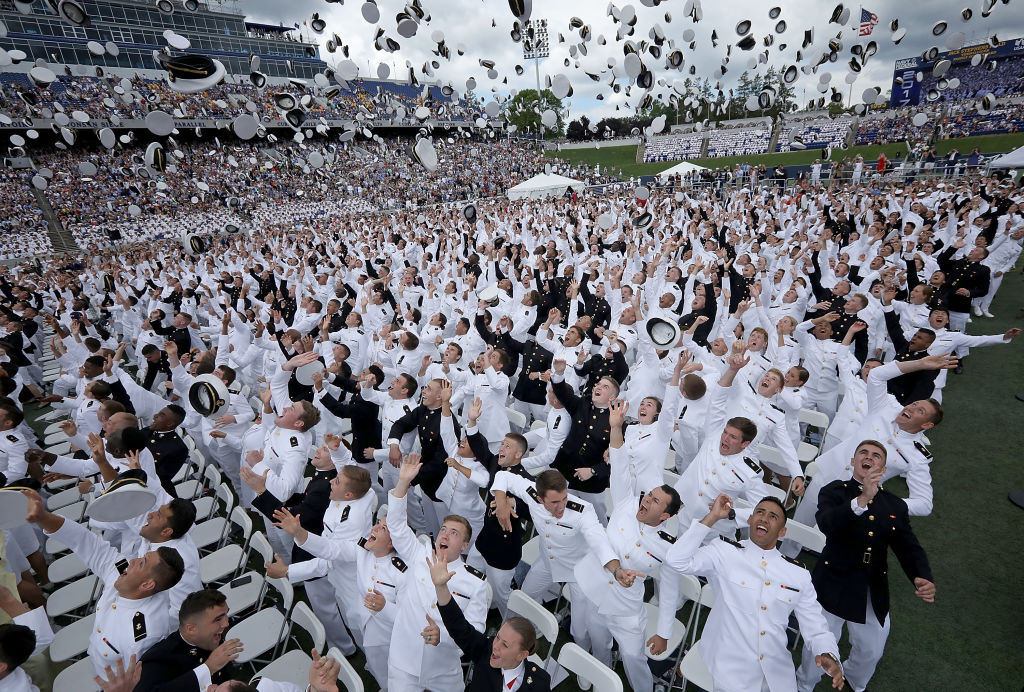 Projected sea level rise: 4 to 6.4 feet by 2100
The Naval Academy already endures 50 high tide floods a year, but predictive maps suggest this number could skyrocket to 400 tidal flooding events by 2050. Much of its infrastructure was underwater during Hurricane Isabel, prompting an analysis of at-risk military bases. Just a four-foot rise would compromise 10% of the Academy's land area.
Next: The heart of our defense systems
8. Joint Base Anacostia-Bolling and Washington Navy Yard, Washington DC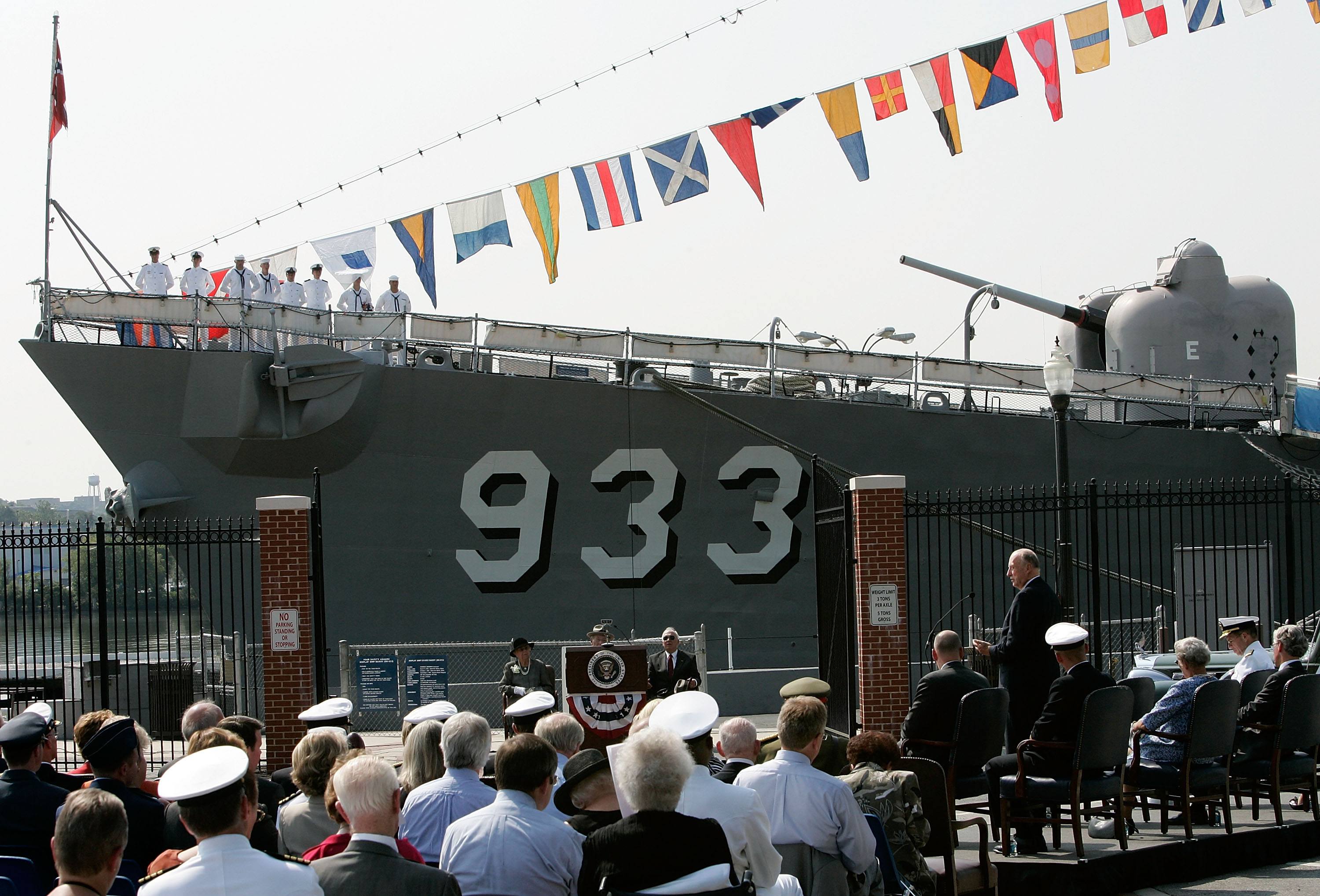 Projected sea level rise: 4 to 6.4 feet by 2100
NSF Anacostia could lose roughly 50% of its land. Flooding would impact major U.S. defense operations near the nation's capital, including the Defense Intelligence Agency, U.S. Naval Research Laboratory, White House Communications Agency, and DoD combat support agency.
Next: The lowlands with a high risk
7. Marine Corps Recruit Depot Parris Island and Marine Corps Air Station Beaufort, South Carolina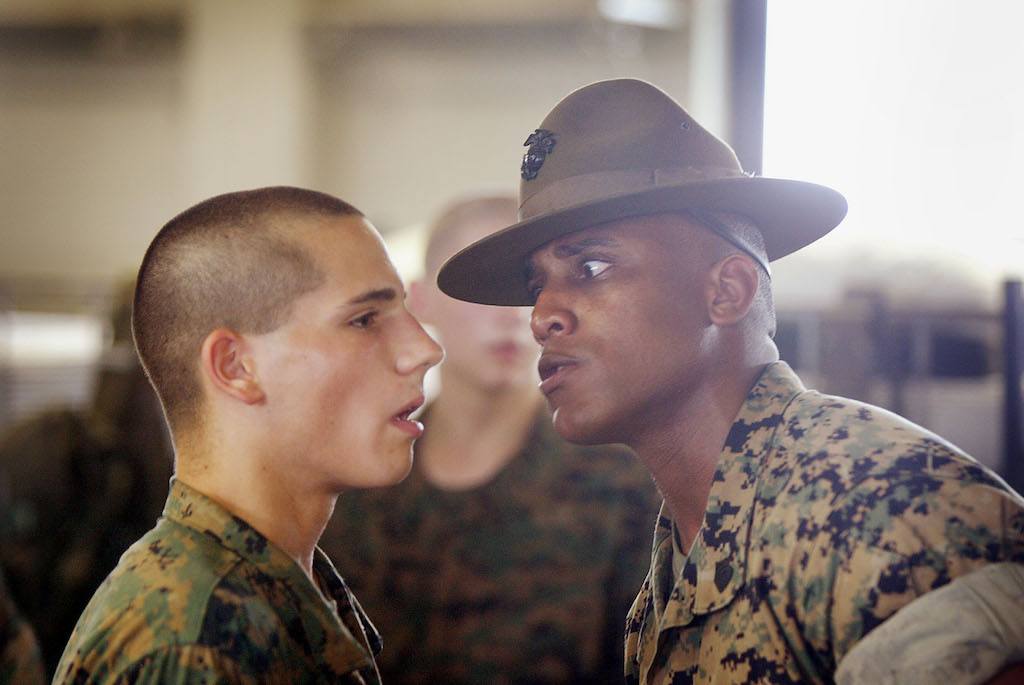 Projected sea level rise: 4 to 6.4 feet by 2100
Marshes surround these military bases in the heart of South Carolina low country. MACS Beaufort has one of the largest military airstrips in the world as well as Marine Corps and Navy attack squadrons. MCRD Parris Island is one of two facilities built to train Marine recruits. Both bases will be exposed to severe flooding with just a minor rise in sea levels.
Next: Who will maintain our submarines?
6. Naval Submarine Base Kings Bay, Georgia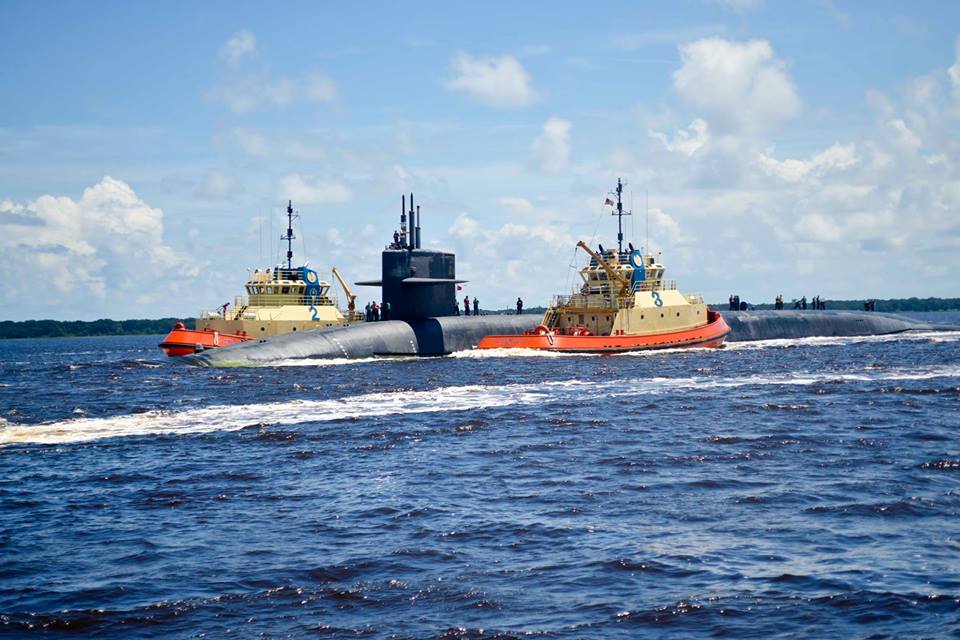 Projected sea level rise: 3.7 to 6.1 feet by 2100
As the Navy's Atlantic nuclear-powered submarine station, the base teaches sailors to operate, maintain, and repair submarines. Located on Georgia's Intercoastal Waterway, it's a prime target for rising seas, which the UCS study says could wipe out roadways and island barriers as soon as 2050.
Next: A remote station exposed to the elements
5. Cape Lisburne Long Range Radar Station, Alaska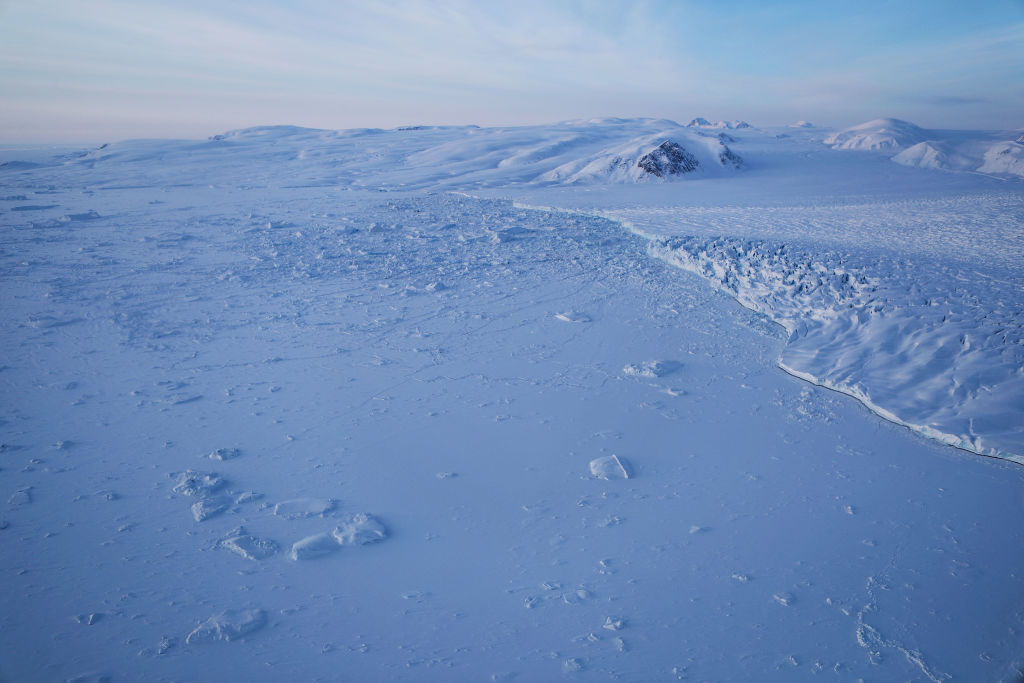 Projected sea level rise: unknown
The Arctic sea poses a huge threat to Cape Lisburne and the Air Force long-range radar station in northwest Alaska. Climate change is increasing water temperatures, thawing permafrost soils, and increasing wave action — all put the facility's gravel airstrip at risk. A DoD report notes a $46.8 million project to replace damaged rock and reinforce the linear wall.
Next: A base we can't afford to lose
4. Naval Station Norfolk, Virginia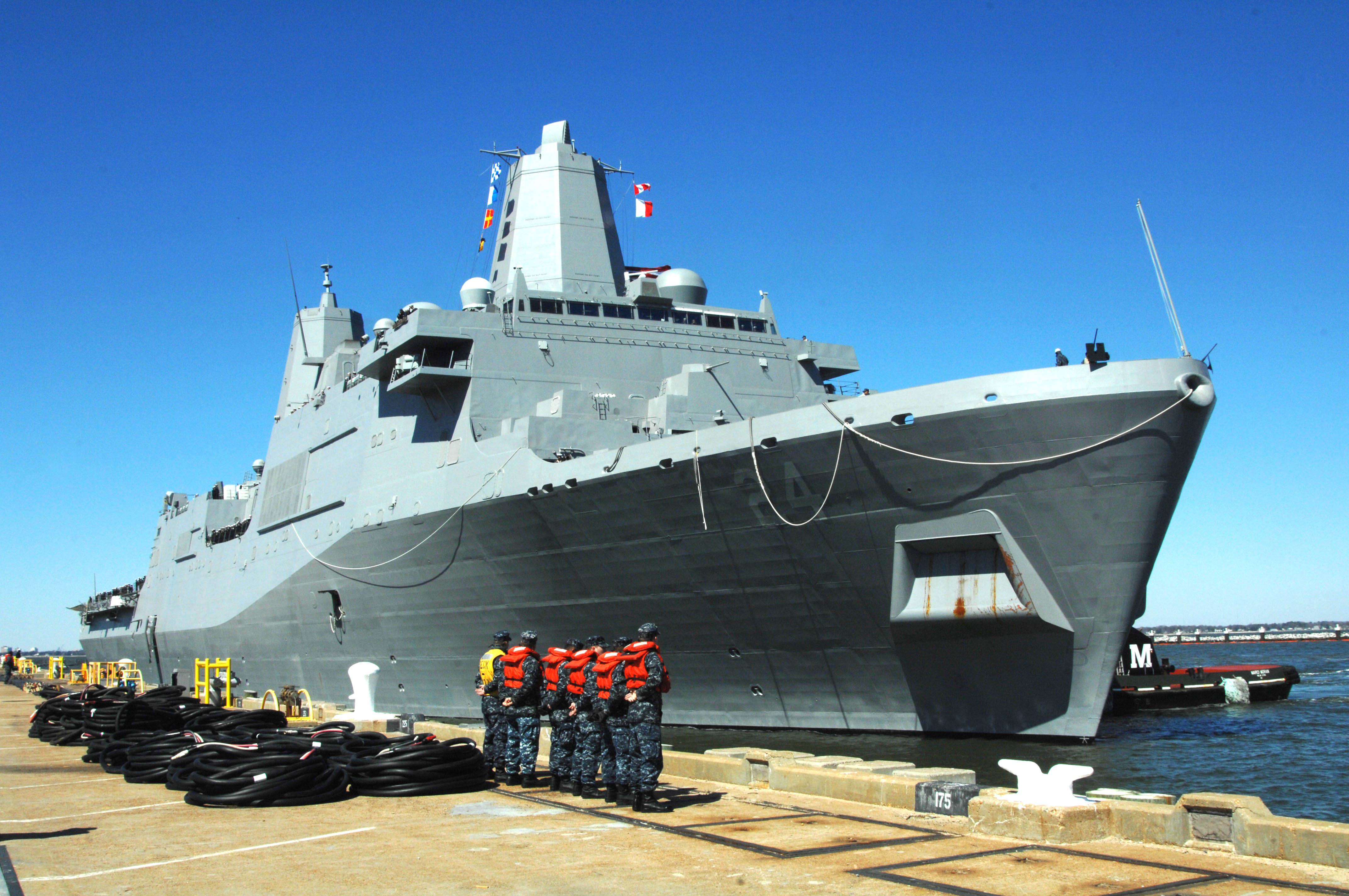 Projected sea level rise: 4.5 to 6.9 feet by 2100
With the largest naval installation in the world, NS Norfolk lies directly on the water. An intermediate scenario puts most of the base underwater for about 10% of the year. Extreme high tides would flood almost 60% of its land, hurting the US Fleet Forces Command, which trains naval forces and defends the Atlantic Ocean and parts of the Pacific.
Next: Another base at risk of going underwater almost entirely
3. Naval Air Station Oceana Dam Neck Annex, Virginia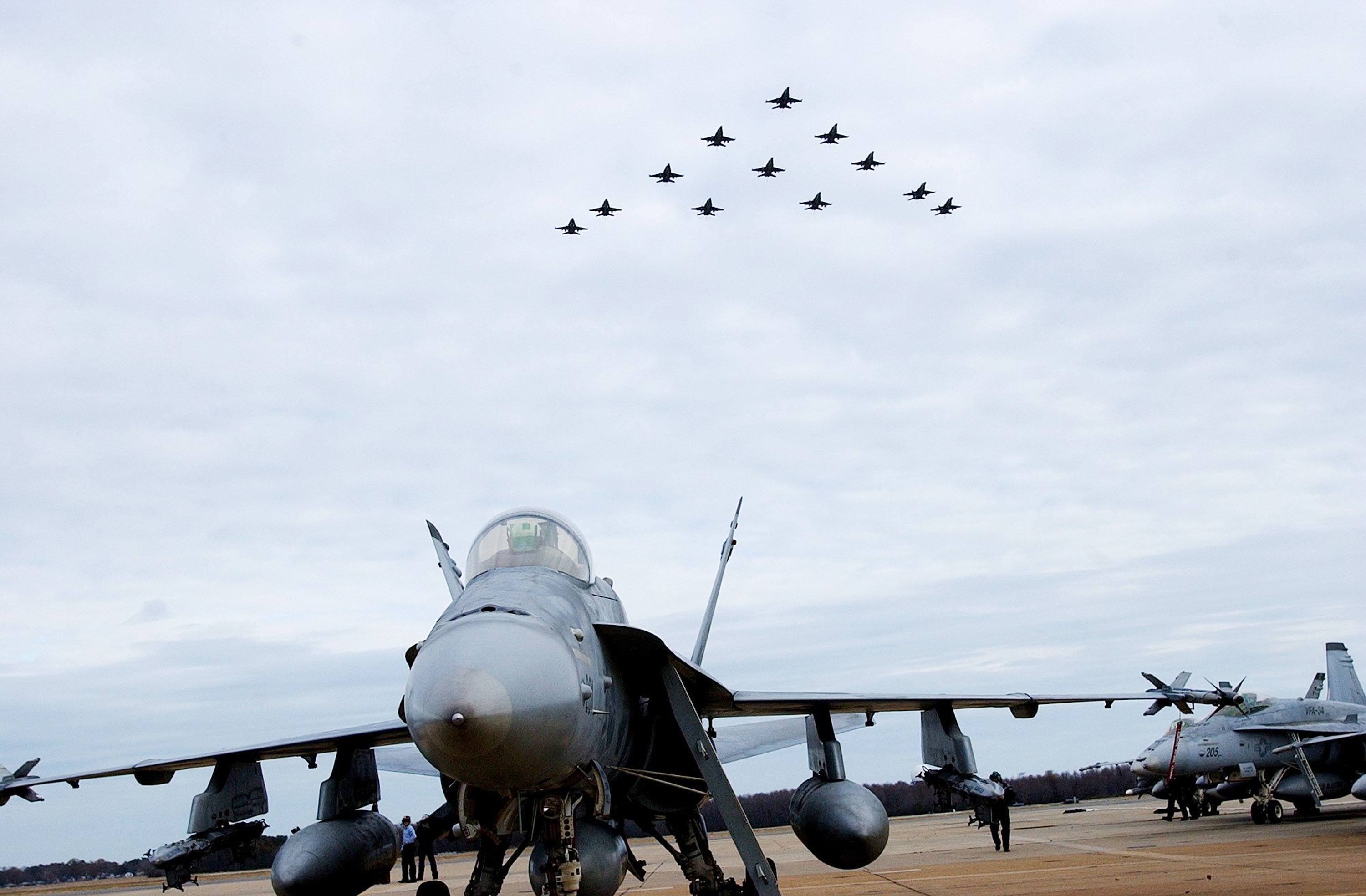 Projected sea level rise: 4.5 to 6.9 feet by 2100
Much of the Dam Neck section of NAS Oceana faces high seas this century. Many Navy pilots travel there for fleet combat and tactical training, but given that the land lies less than six feet above sea level, 75% of the land could go underwater in UCS's severe scenario.
Next: Seven-foot sea rise possible
2. Joint Base Langley-Eustis, Virginia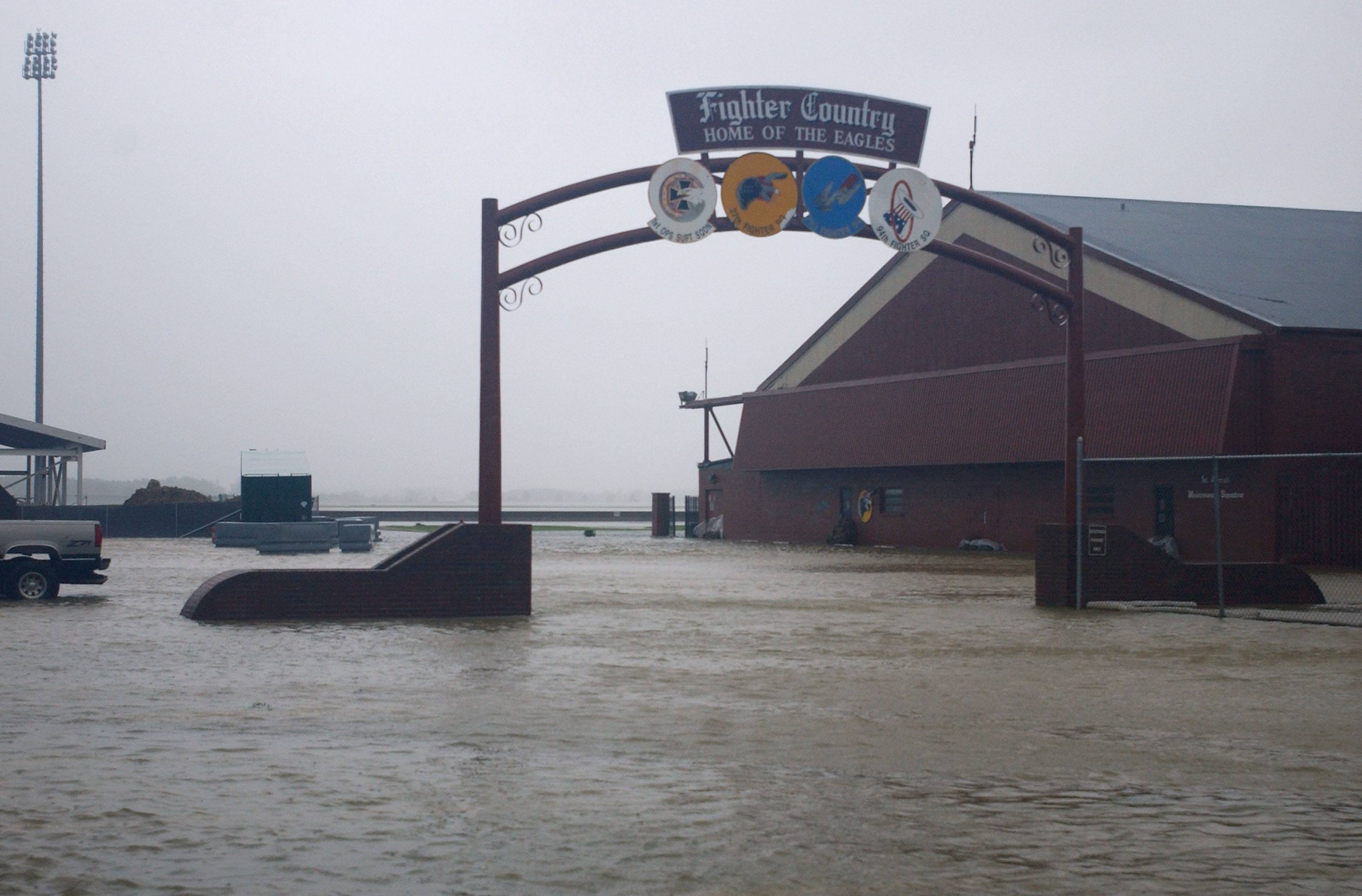 Projected sea level rise: 4.5 to 6.9 feet by 2100
Much of this military base falls 10 feet above sea level or less. In its highest risk scenario, roughly 60% of Fort Eustis and 85% of Langley AFB would become a tidal zone susceptible to daily floods. This joint base is a source of combat airpower and a major Army training and research center.
Next: Head far south to see the biggest change
1. Naval Air Station Key West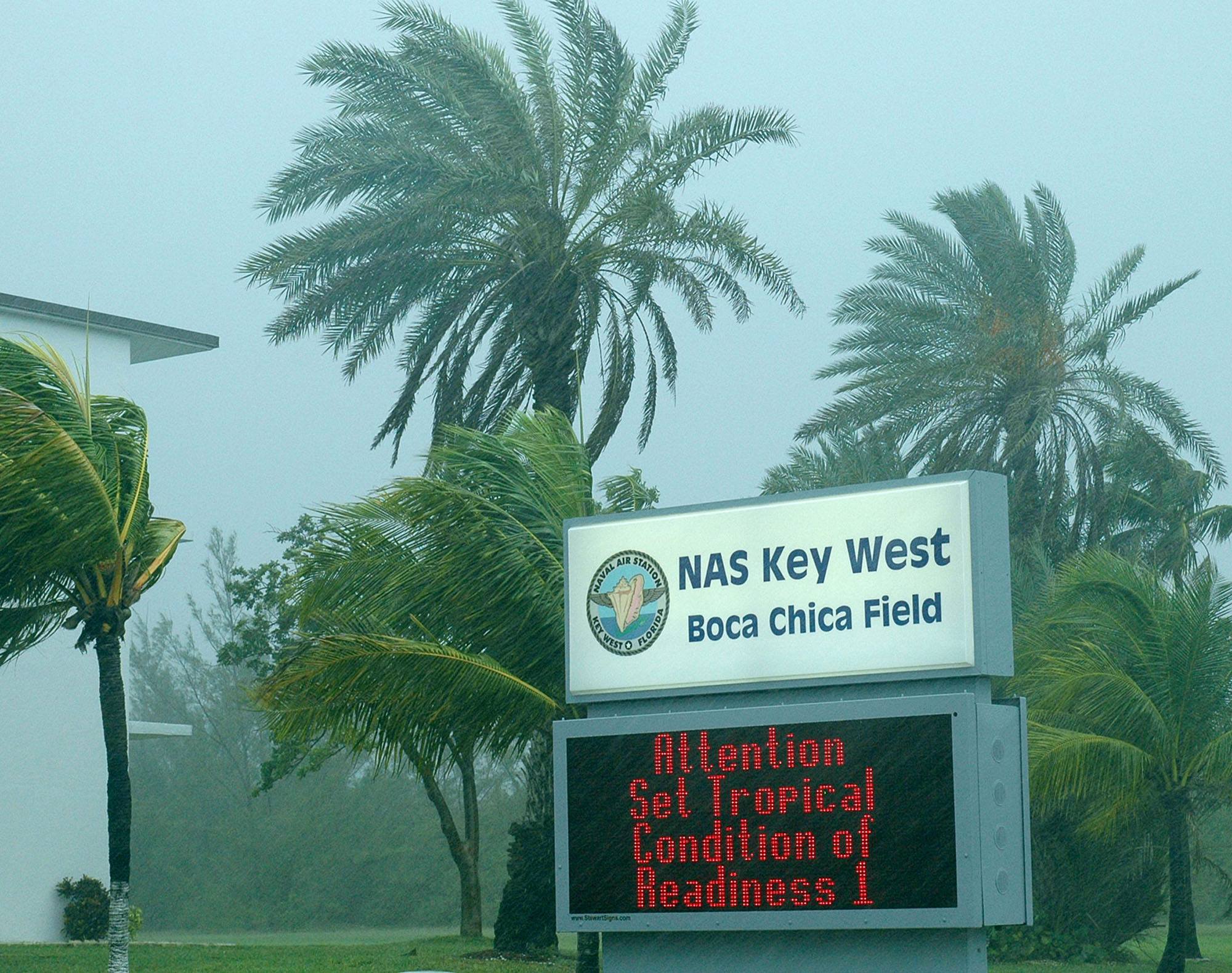 Projected sea level rise: 3.8 to 6.2 feet by 2100
Florida's most exposed military base is Naval Air Station Key West. UCS projects high tides will "cover 70% to 95% of the station's land area by 2100," as much of its 5,800 acres of land rests no higher than three feet above sea level. A minor Category 1 Hurricane would affect 80% of the facility's land mass and impact national security immensely.
Flooding would endanger the Key West Coast Guard, fighter pilot training, the Army Special Forces Underwater Training School, and the Joint Interagency Task Force South, which targets traffickers in illegal narcotics.
Follow Lauren on Twitter @la_hamer.
Check out The Cheat Sheet on Facebook!