Never Ruin Another Piece of Hard-to-Clean Clothing Ever Again
If you've ever destroyed a delicate piece of clothing, you're not alone. We've all been there, telling ourselves that washing our favorite silk shirt won't be that hard. And yet, you're left with a top — albeit clean — that looks nothing like the one you started with. Clearly, this is a job for the professionals, right?
Well, not so fast. As it turns out, not every piece of hard-to-clean clothing is destined for the cleaners. And we've got just the laundry room knowledge you're looking for.
Here are the best tips for caring for silk, denim, and other tricky items without ruining them
1. Cashmere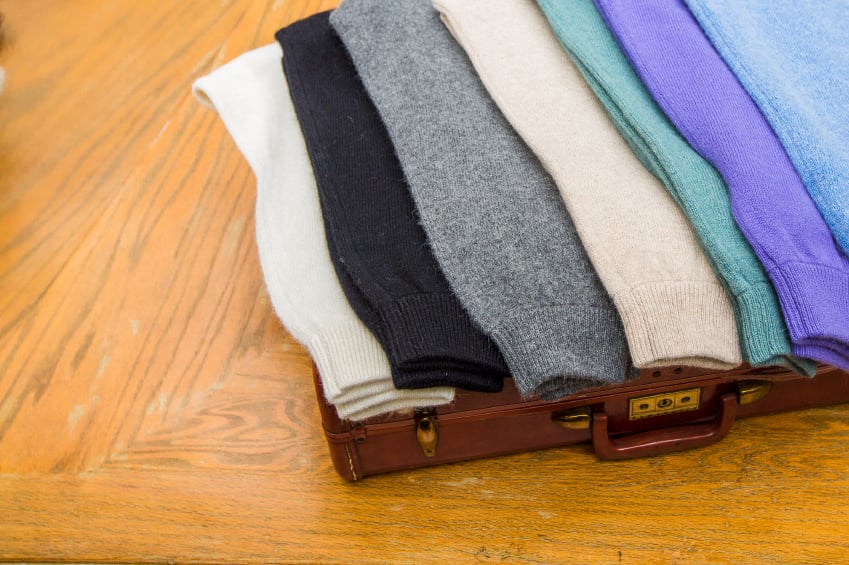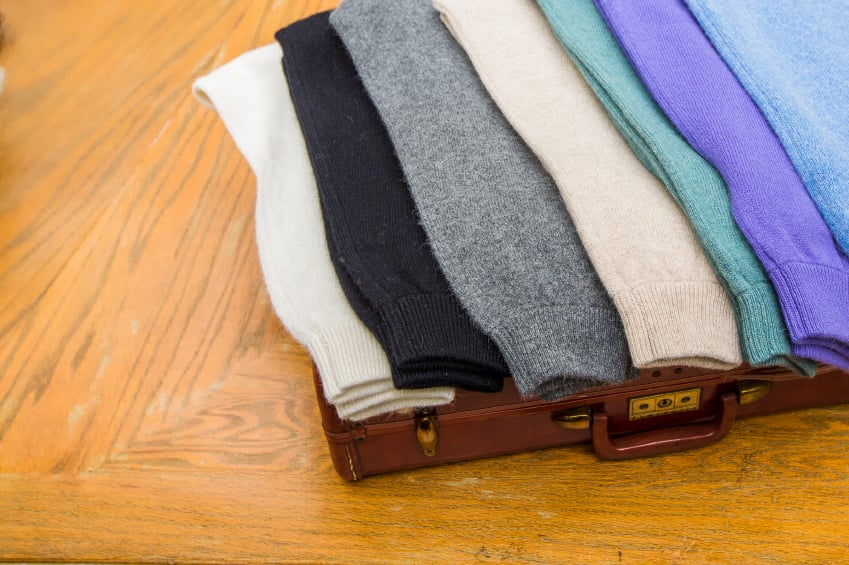 Cashmere can be quite tricky, but thankfully, there's a way to wash cashmere clothing yourself without having to drop dough at the dry cleaners. First, you'll fill a washbasin with warm water, and add a dash of gentle fine-washables detergent. Put the garment into the basin, and swirl it around in a circular motion.
"To avoid altering the garment's shape, don't pull or stretch the fabric or rub it against itself, which can cause pilling," Real Simple says. "Twirl for two to five minutes." Then, transfer the item to a second washbasin filled with clean water to rinse. Remove excess water, and place on top of a towel to dry.
2. Denim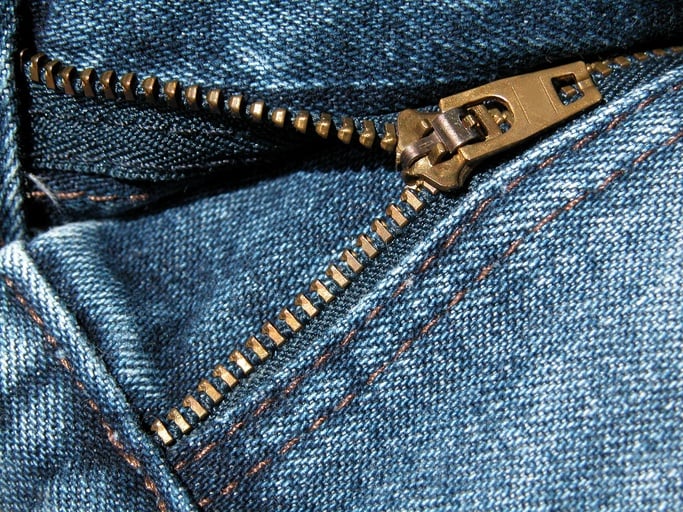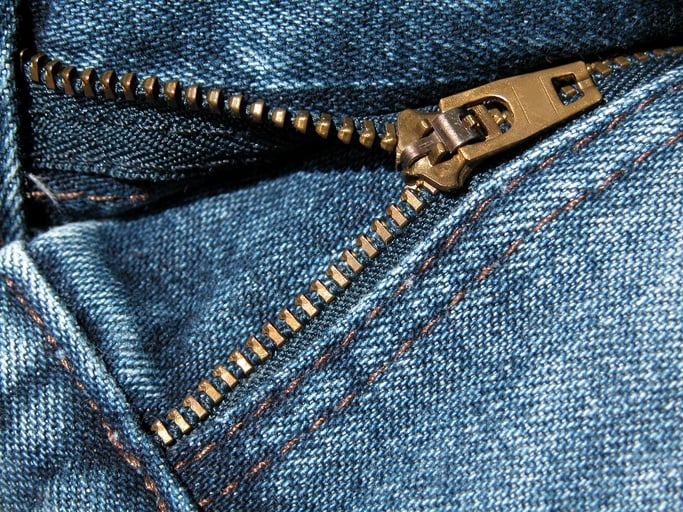 Jeans are a staple in everyone's wardrobe. And for most of us, they're a basic, everyday item. However, most of us don't wash them after every wear — which is a good thing. According to Catherine Ryu, creative director of womenswear at Citizens of Humanity, it all depends on the type of jeans you have.
If your jeans contain Lycra, which gives them stretch, they can be washed every three to five wears. If they are 100% cotton with no Lycra, on the other hand, they should be washed every eight to ten wears. And when it comes to the hand-or-machine-wash debate, it's your call — but the machine is just fine. Ryu tells Martha Stewart that it's best to turn your jeans inside out, use cold water, and use a gentle cycle.
Additionally, be sure to use a mild soap, which will preserve the indigo. And never, ever put your jeans in the dryer.
3. Silk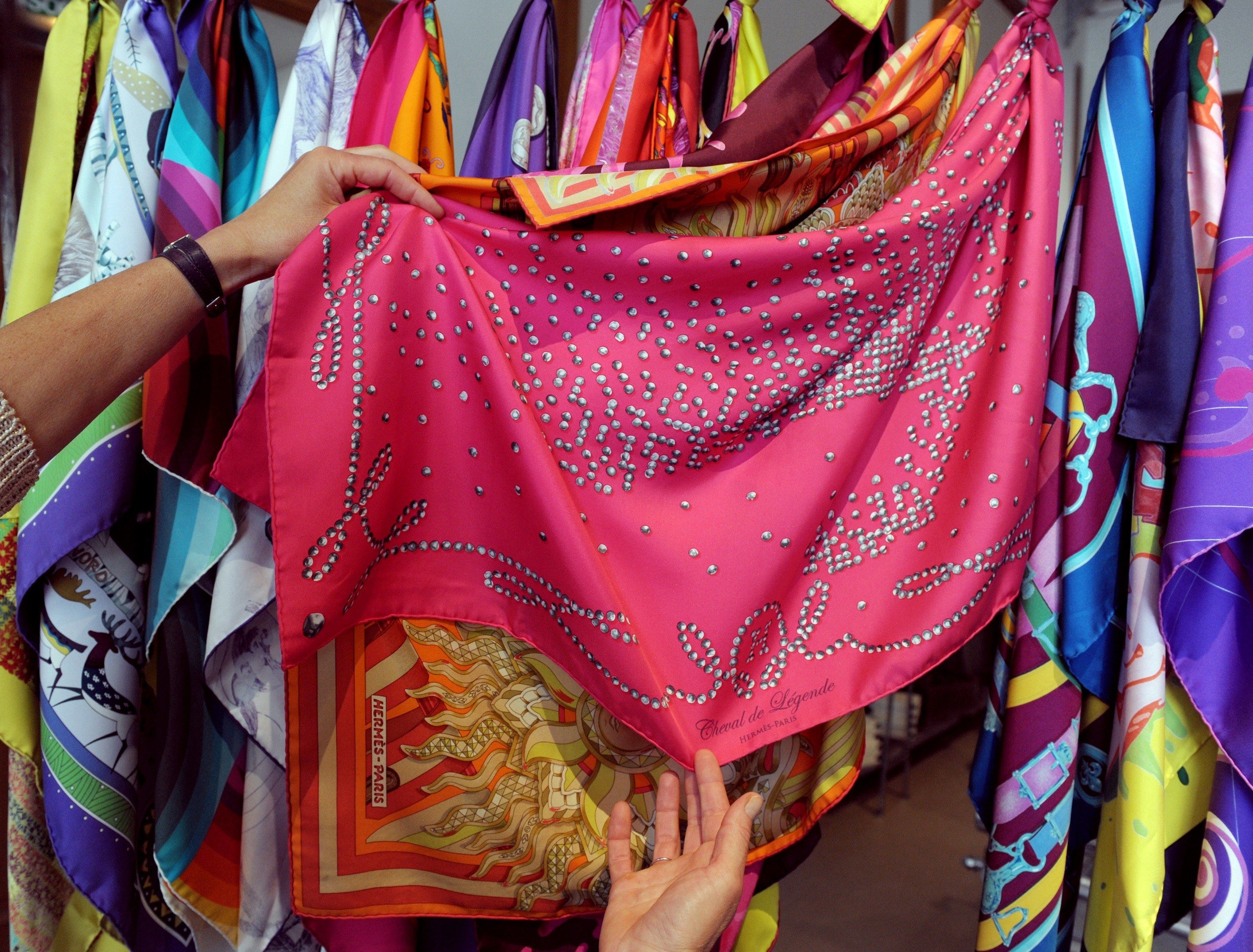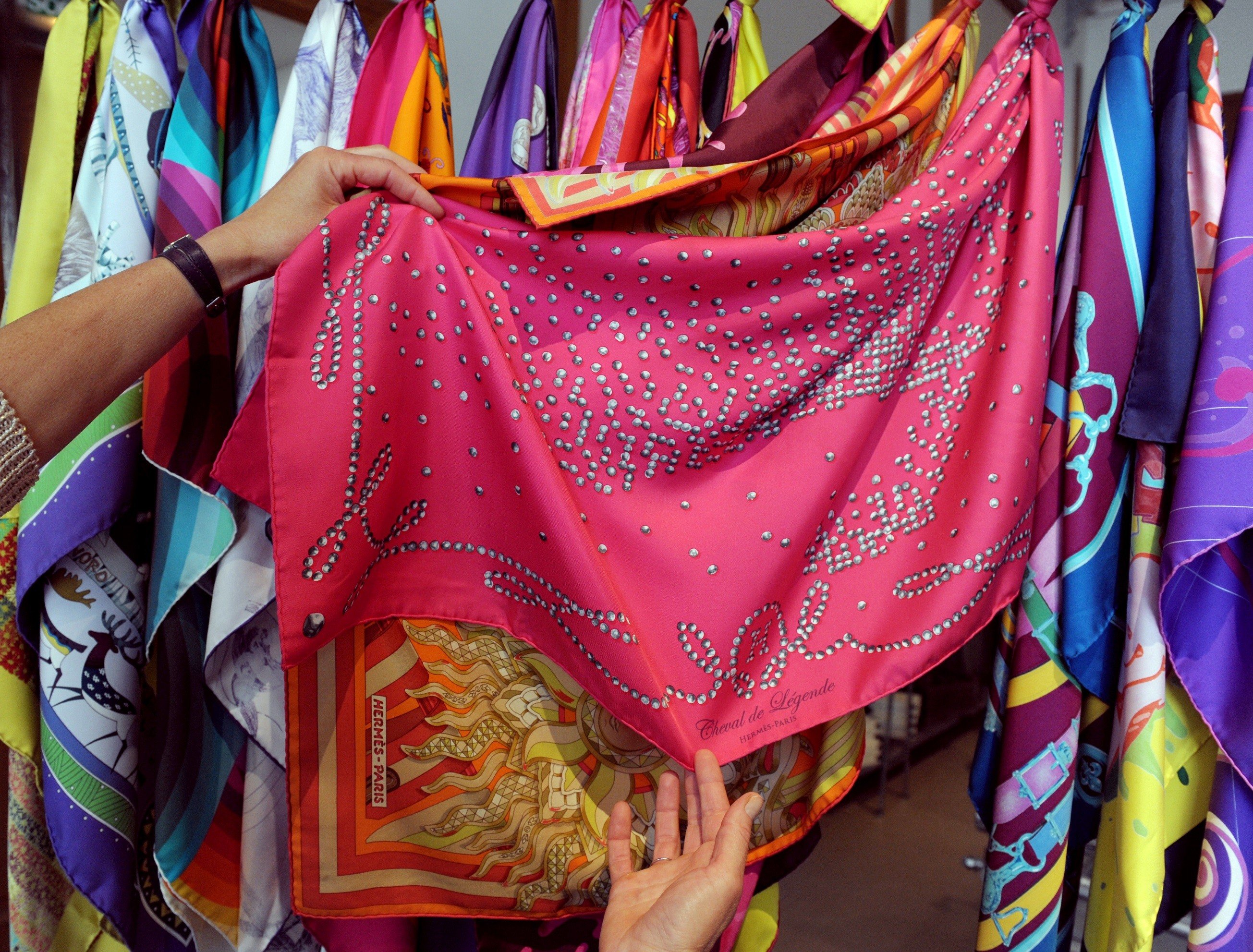 One of the biggest issues with washing silk is in the risk of color bleeding. That said, spot testing a small area is imperative before deciding to wash the entire garment yourself. If there's a specific stain, you'll need to use a stain solution. Furthermore, if it's odor that's your issue, The Laundress recommends pre-soaking "the item for 30 minutes in cool to warm water mixed with 1/4 cup of Scented Vinegar."
When it comes to washing altogether, hand-washing is definitely the way to go. First, you'll want to fill a washbasin with cool water. Add a gentle-cleansing soap, and submerge the garment, soaking for up to 30 minutes. Rinse thoroughly with cool, running water, and then press — do not wring — the excess water.
4. Leather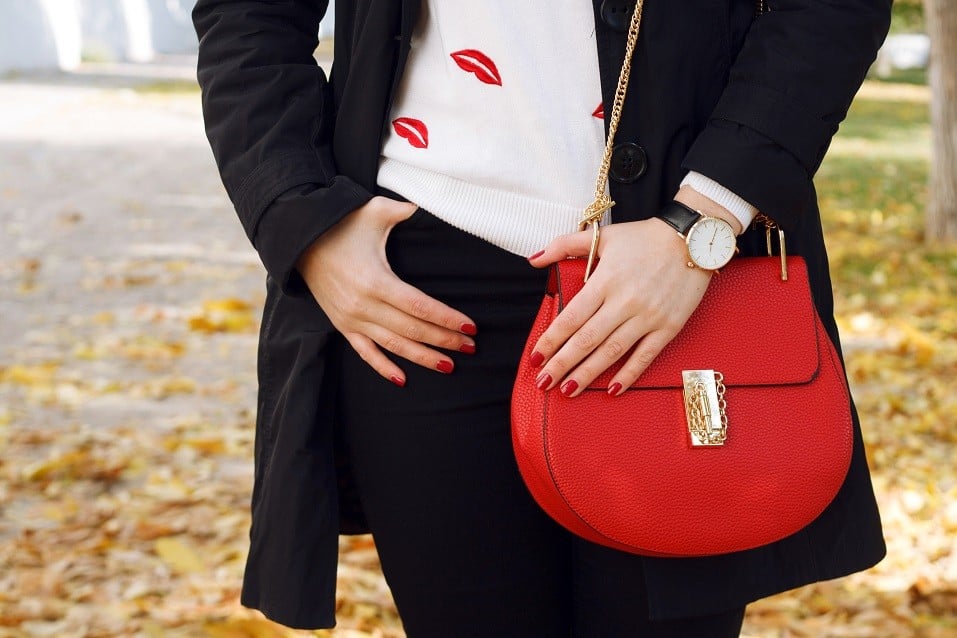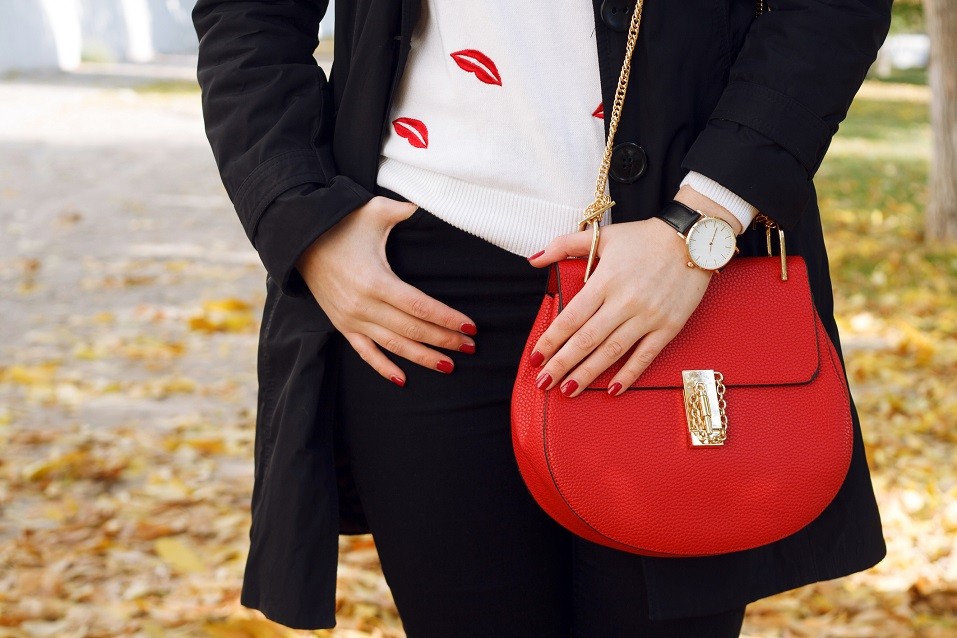 The most important thing about caring for your leather is knowing which kind of leather you actually have. Of the four different types — suede, Nubuck, aniline, and nappa — The Spruce says that only aniline leather is appropriate for hand-washing.
For smaller soil marks, try using a damp cloth to wipe them away. However, if it's the inner lining that needs cleaning, rest assured that you can do it yourself. First, test a small spot of the interior lining with a wet cloth. If the color shows up on the cloth, it's a sign that this garment is not safe to wash on your own.
If you have determined that your leather garment is safe to wash, you'll need to take to the sink once again, this time filling it with lukewarm water and a small amount of gentle liquid detergent. Then, turn the item inside out and submerge it. After working the solution through the lining, leave it untouched to soak for about 10 minutes.
When it's time to rinse, remove the item — do not wring out — and refill the sink with clean water. Once the item is no longer soapy, return it to its proper side and hang over a bathtub. Finally, after the drying process is complete, which could take a couple of days, you'll need to treat it with a leather conditioner.
5. White t-shirts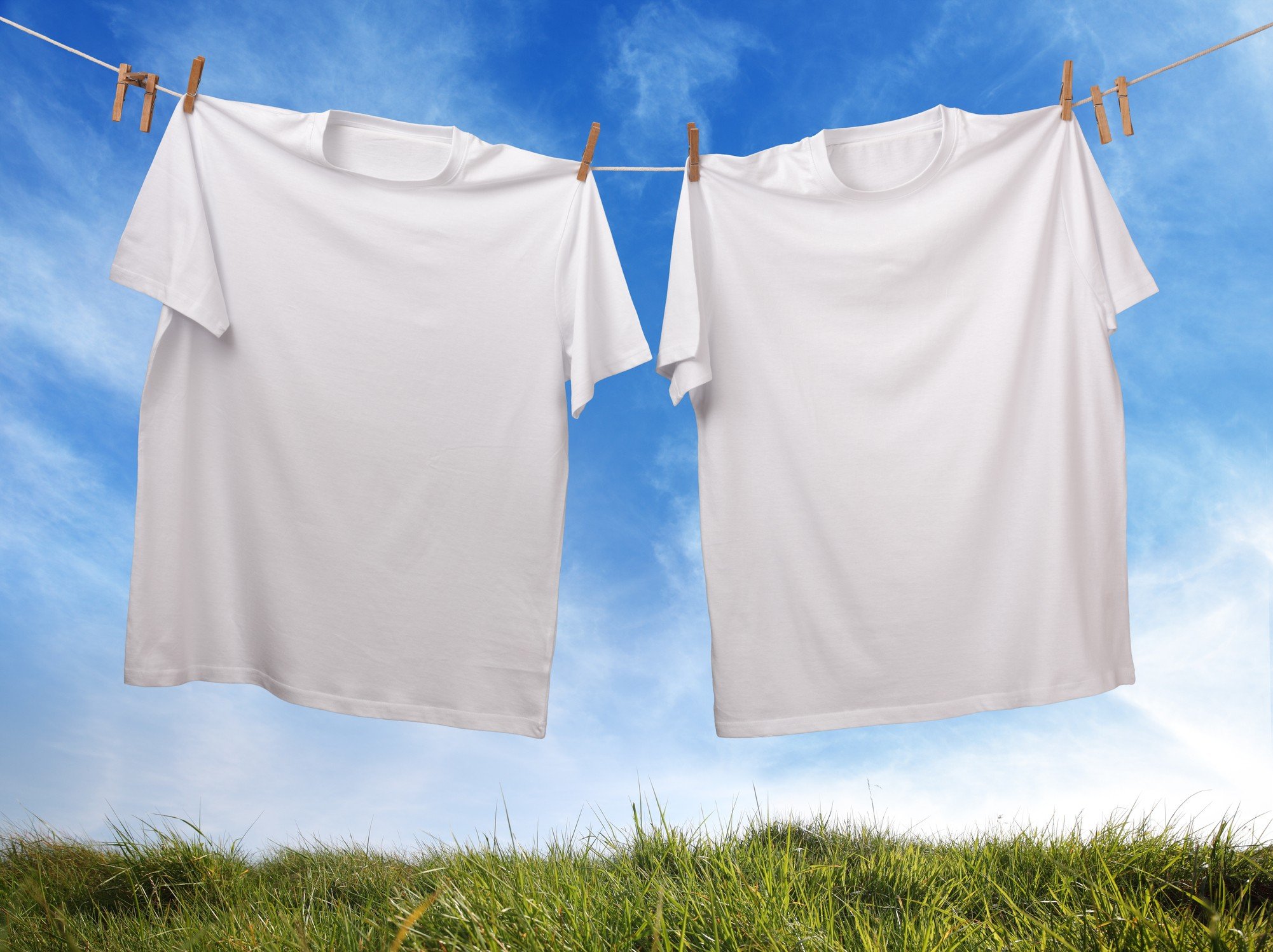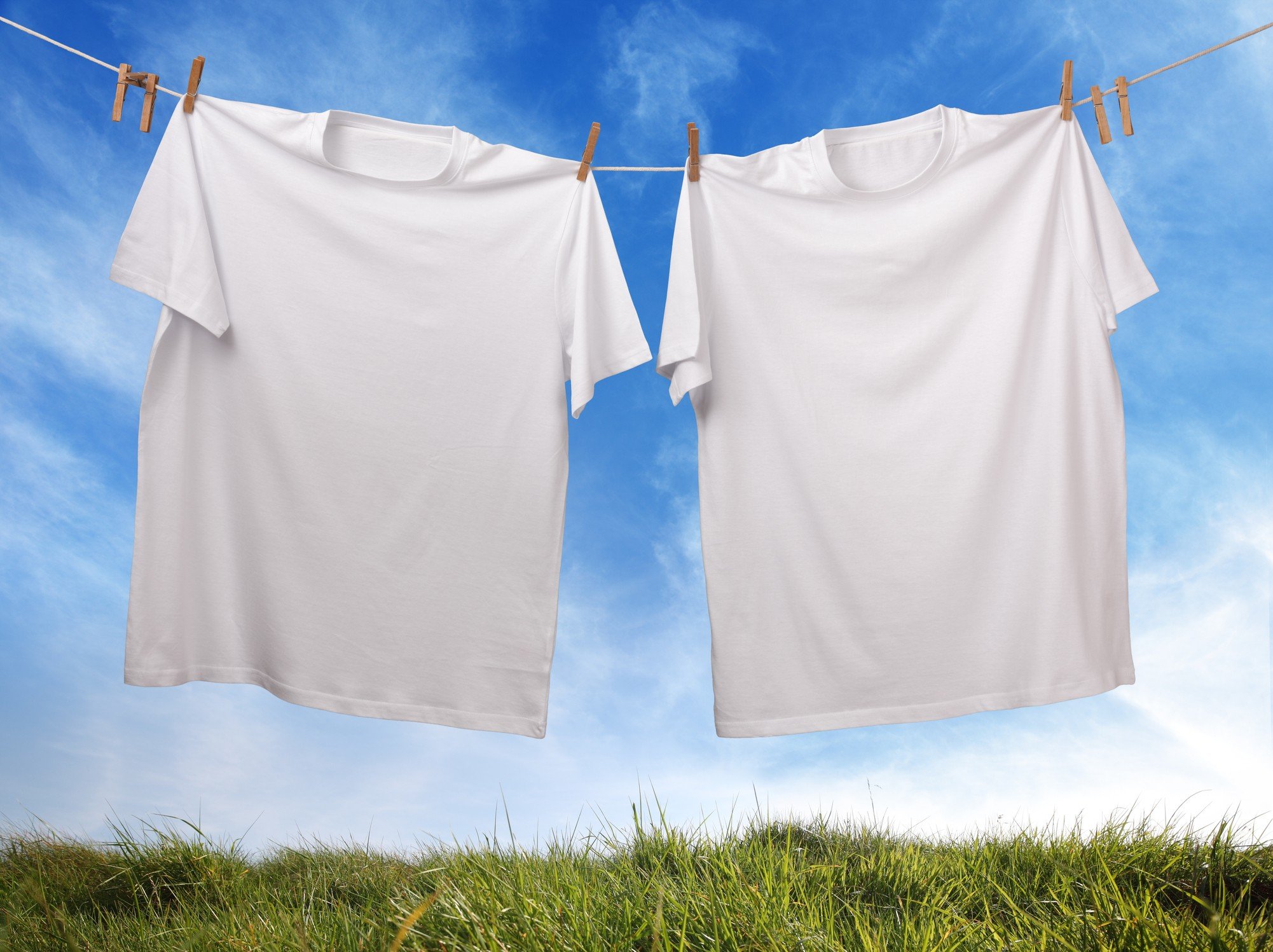 Wash whites with whites — it may seem like a basic principle, but it's one that's often overlooked. Keeping colors away from a load of whites is a key factor in making sure that this classic stays as bright as possible. And while you're at it, be sure to limit your load size. The larger the load, the more dirt and grime in the machine, ready in waiting to stick to those crisp white t's of yours.
Furthermore, it's best to turn your t-shirts inside out before washing them. "This keeps the outside of the garment looking fresher," Mike Abbott, director of R&D at Hanes, told Martha Stewart. Lastly, be sure to use a detergent with a whitening agent, and wash in warm water. "Hot water degrades the color of the shirt faster than warm water," Abbott says.
6. Bras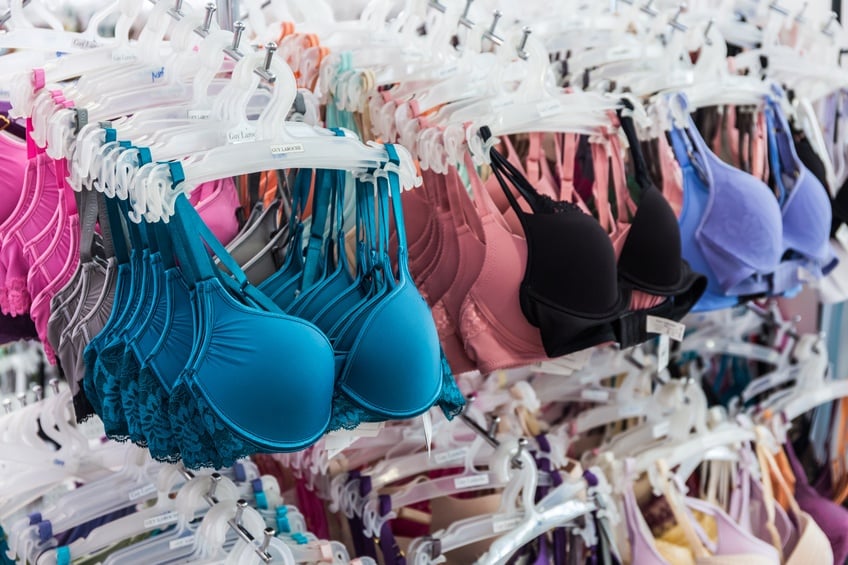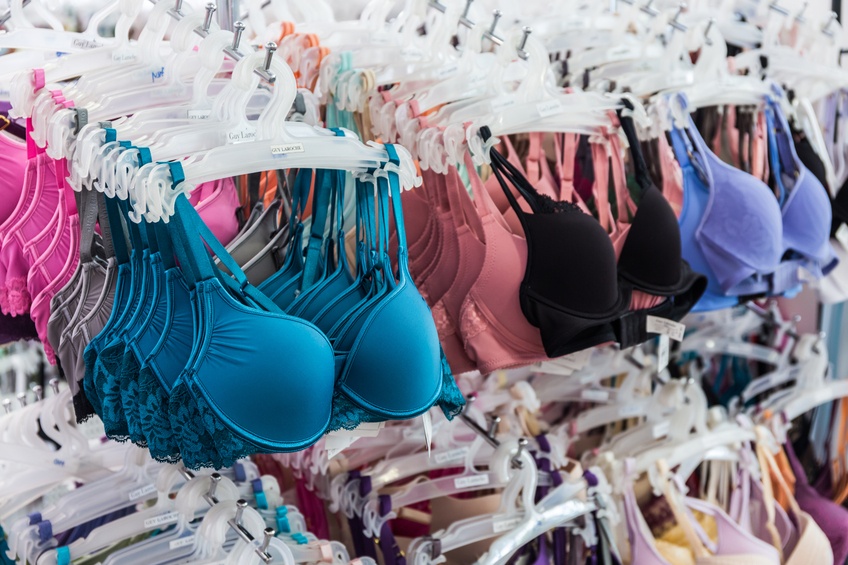 Bras are delicate — and expensive — which means that keeping them for as long as possible is imperative. When it comes to washing these bare necessities, you can either hand or machine wash. If you're going the former route, soak your bras in lukewarm water with an alcohol free hand washing detergent. After an hour, rinse with cool water, and hang to dry.
If you prefer to machine wash, there are a few things you'll need to keep in mind. For starters, make sure that all bras are hooked. Next, put them in a lingerie bag with like colors, and wash on a delicate cycle in cool water. Lastly, never, ever put your bras in the dryer; always hang dry.
7. Embellished clothing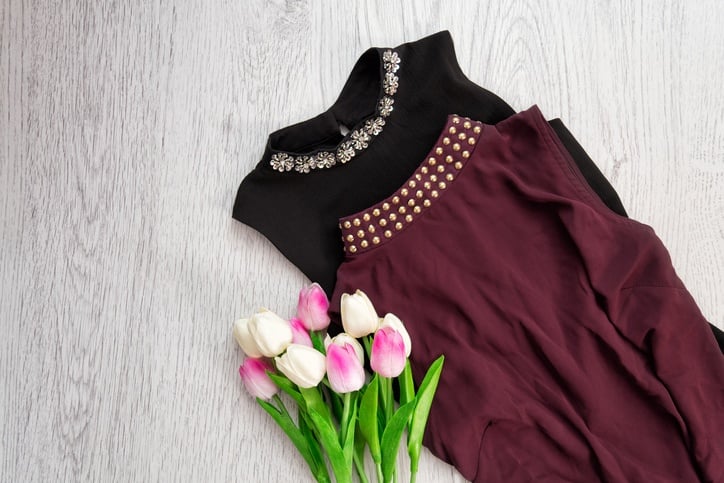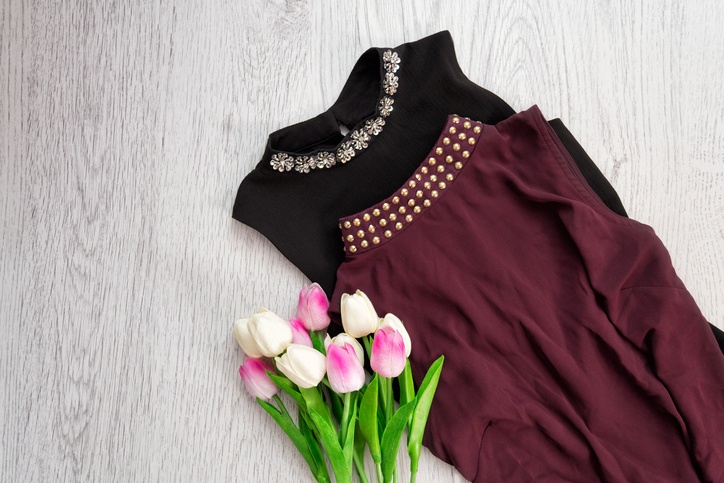 Everyone loves a little bit of sparkle in their life, and a bedazzled top delivers just that. However, sequence-clad items can be some of the most difficult to care for. The first step is to make sure that the beads or jewels are securely attached to your garment. (If they're not, it's best to take it to the dry cleaners.)
When it comes to washing, there's no point in tossing your embellished pieces into the machine, Joe Hallak of Hallak Cleaners in New York told Martha Stewart. Instead of using a harsh washing machine, fill the sink with lukewarm water. Once you've added some detergent, submerge the garment, soaking for about 20 minutes before rinsing.
So, do you think you have what it takes to tackle these tough-to-clean pieces on your own? Of course you do! However, if there's ever a question, it's best to resort to your local dry cleaners for help when needed.
Check out The Cheat Sheet on Facebook!