Crazy Tax Breaks Help Put These 20 Cities on the Shortlist for the New Amazon Headquarters
Have you heard of this little company called Amazon? We kid. We're sure you've heard of the company that's changing everything and making founder and CEO Jeff Bezos filthy rich. Well, Amazon is so big it needs a second headquarters. Cities across North America crave the company's $5 billion investment and the promise of thousands of high-paying jobs, though the city picked as the new Amazon headquarters might eventually regret it. Still, 20 cities are finalists and by the end of 2018, we'll know for sure where the company is setting up shop. What are these 20 cities offering Amazon that others aren't? Let's find out.
We'll tackle the finalists alphabetically, just so we don't give the impression we know which one will be picked (though we think the cities on pages 11, 15, and 20 are solid bets).
1. Atlanta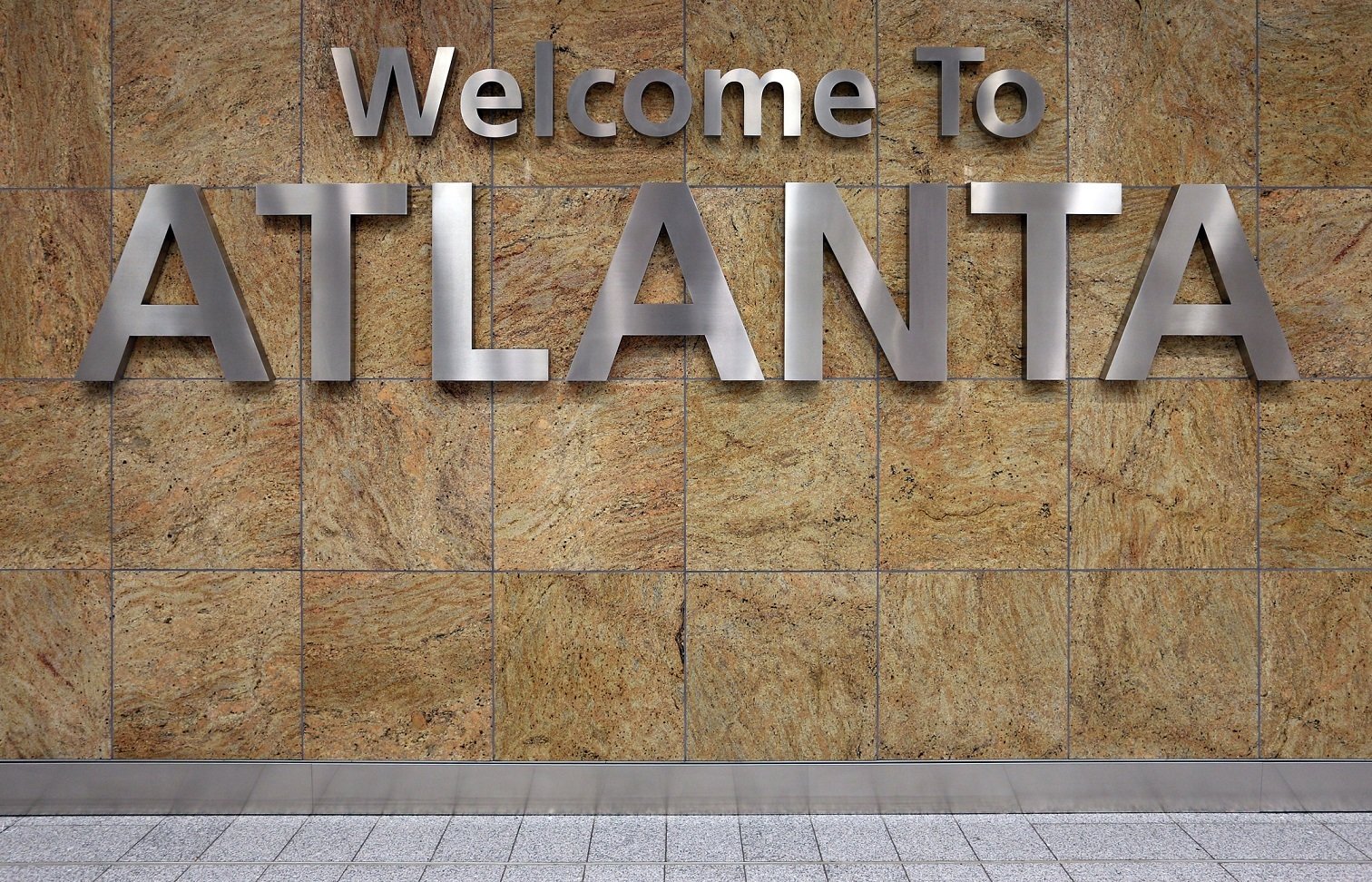 Estimated population: 472,522
Stonecrest, Ga., near Atlanta promises to rename itself Amazon if the company moves there, and it's offering 345 acres, too. But in reality, it's Atlanta's surplus of developable land and Georgia's tax breaks for job creation and investment that make Atlanta a finalist.
Next: Amazon is a major player in this city already.
2. Austin, Texas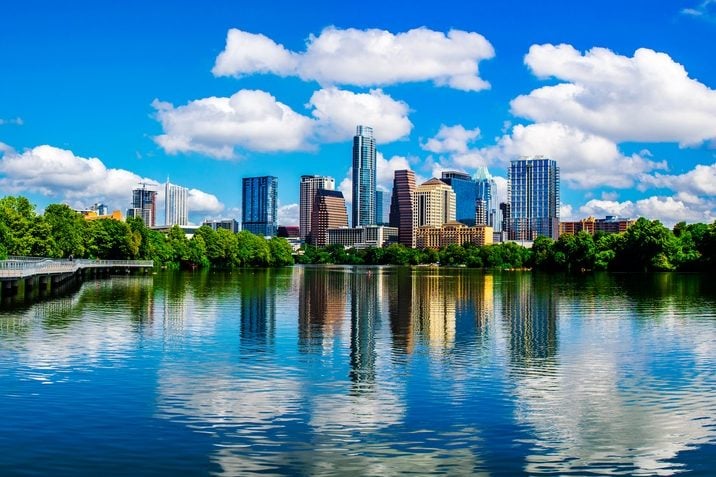 Estimated population: 947,890
Buying Whole Foods around the same time it announced the second headquarters might have been coincidental, but people can't help but think Amazon is moving to Austin. The area is already home to one major tech company (Dell), so Amazon knows it's a tech-friendly city. The city reportedly didn't offer any special perks, but Texas is ready with tax breaks if Amazon moves there.
Next: Amazon wants college talent, and this city's got it.
3. Boston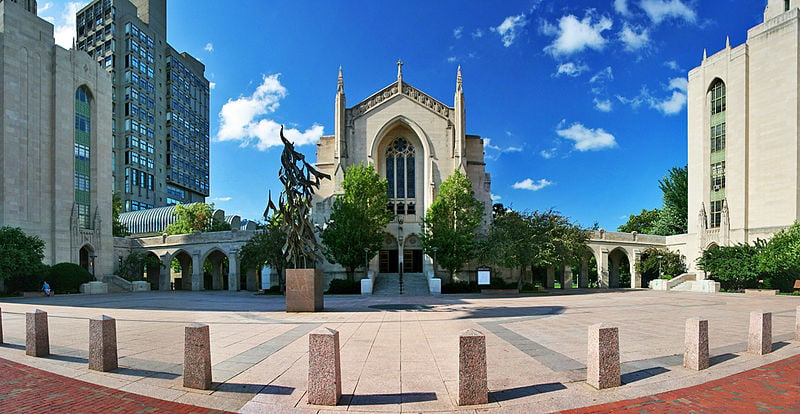 Estimated population: 673,184
Tax breaks were a big part of Boston's initial bid for the new Amazon headquarters. However, since cities don't want to show their hands and Amazon's search is all a bit hush-hush, the exact figures are secret.
One perk Boston offers that few competitors can match is access to elite college talent. The expensive universities in and around Boston churning out the best and brightest include Boston University, Brandeis, Harvard, MIT, Northeastern, and Tufts.
Next: A whopper of a tax incentive proposed by this city.
4. Chicago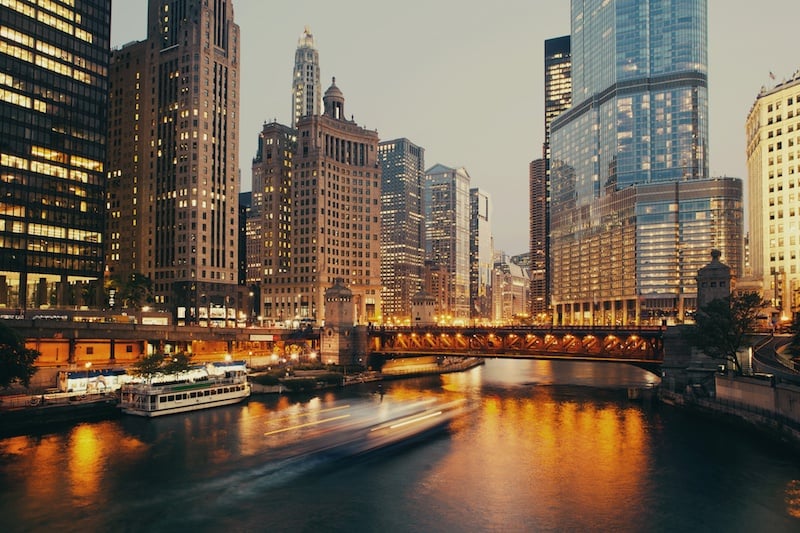 Estimated population: 2.7 million
The state is broke and the current governor is one of the most-hated in the country, but Chicago makes Amazon's short list for billions of reasons. According to Chicago Reader, Amazon would keep the income taxes its employees would otherwise give to the state, estimated to be at least $1.32 billion each year. Not a bad tax incentive at all.
Next: This city's offer is out there for everyone to see.
5. Columbus, Ohio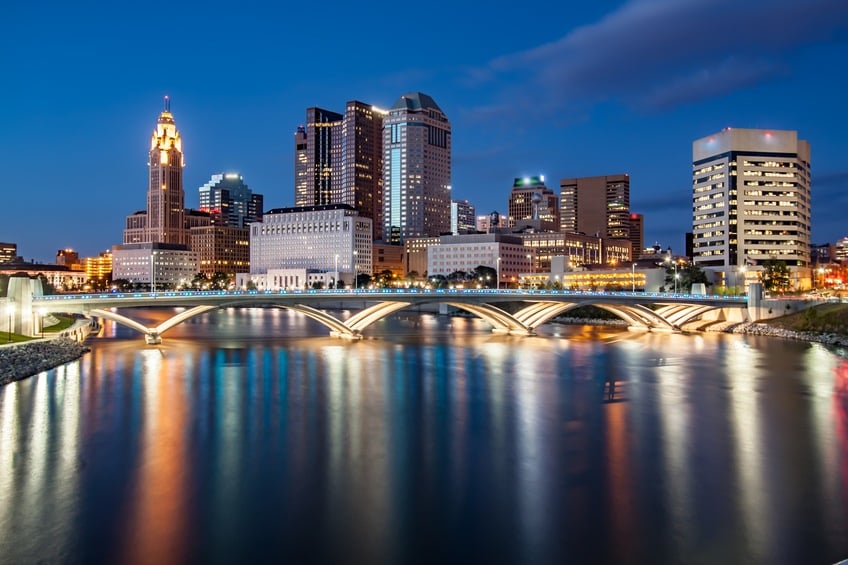 Estimated population: 860,090
Ohio's capital city let the world know what it's offering if it's picked for the new Amazon headquarters. According to the Columbus Navigator, the city is offering:
No property tax payments for 15 years.

An incentive package based on how much Amazon employees pay in Columbus city taxes. Thirty-five percent of those taxes will go back to the company over the first 15 years, with limits of $50 million a year and $400 million total.

Starting in Amazon's 16th year in the city through year 30, 25% of the city taxes paid by the company's employees go back to Amazon as part of a land acquisition and development fund. Limits of $5 million annually and $75 million total apply.
Next: No state income tax is one of the perks.
6. Dallas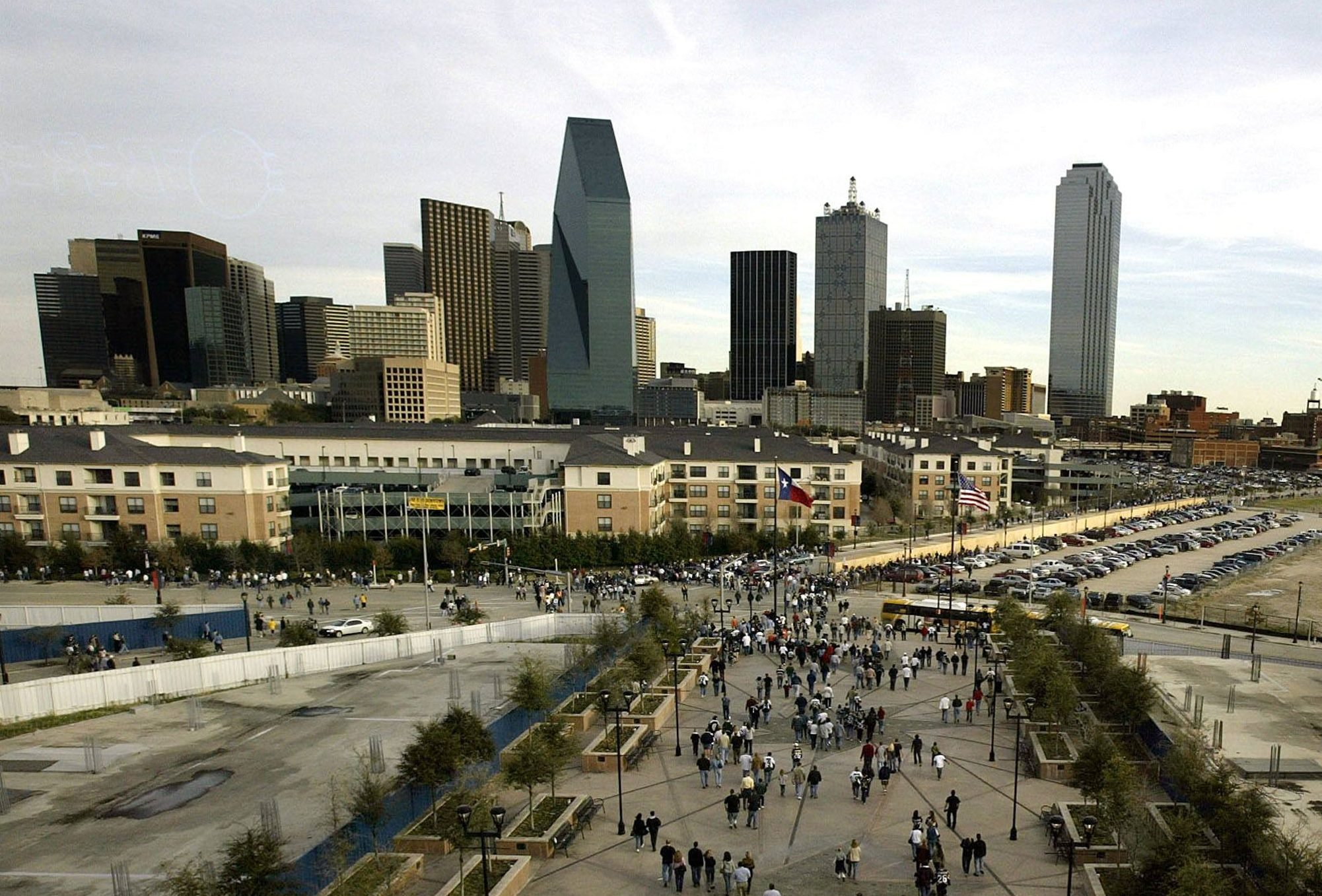 Estimated population: 1.32 million
Texas has a business-friendly environment, and Dallas has lots of development sites for the new Amazon headquarters. In addition to no state income taxes, Texas offers broad incentives and Dallas can set its own property taxes. Those are some attractive factors, but the city only has so much leeway. It can't waive Amazon's property taxes for long stretches of time, according to the Texas Tribune.
Next: One $1,200 incentive the other contenders don't offer.
7. Denver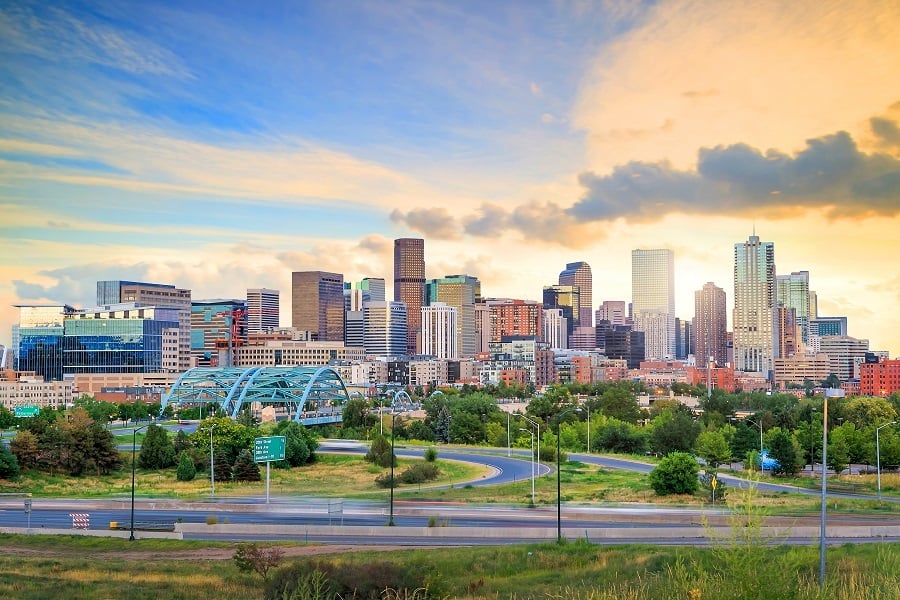 Estimated population: 693,060
Colorado and its capital city aren't divulging much about their bid to Amazon, but we know a few specifics. The Denver Post reports a $1,200 per employee training grant is part of the proposal, along with the state's job creation and investment tax credits.
Next: A dark horse contender.
8. Indianapolis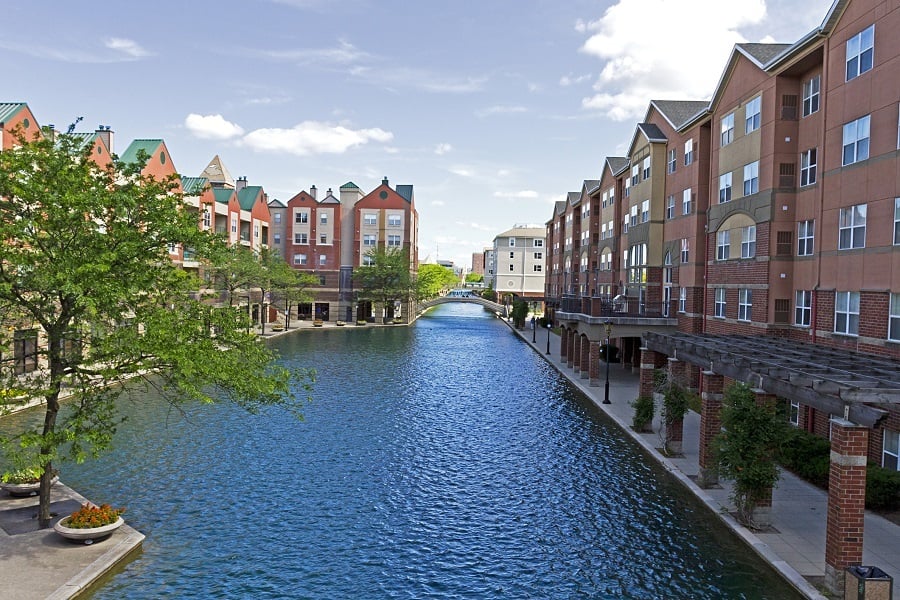 Estimated population: 855,164
Indiana's job creation, investment, and enterprise zone tax credits are all on the table in the fight for the new Amazon headquarters. Poor public transit hurts the Indianapolis bid, but low housing costs, short commutes, and a wide selection of sites make it a dark horse contender.
Next: Higher education is a plus.
9. Los Angeles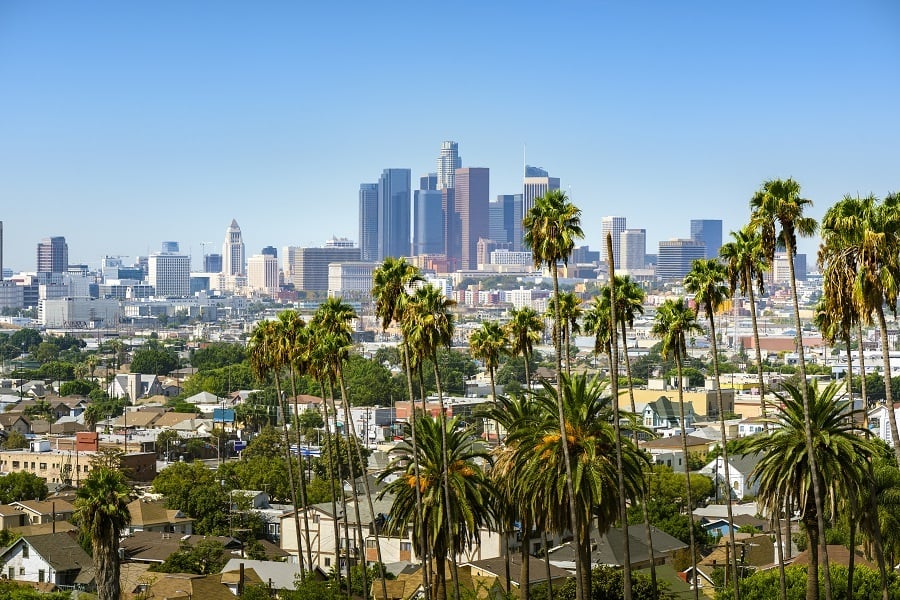 Estimated population: 3.98 million
First, let's talk about Los Angeles' pluses:
Highly educated college graduates at USC, UCLA, and Caltech.

Nine potential sites, with two — Warner Center and Newhall Ranch — combining for more than 41 million square feet of commercial space.
However, Los Angeles has its share of shortfalls, including:
It's expensive and the urban sprawl makes for lousy commute times.

Public transit is lacking, especially compared to fellow finalists such as Boston, Chicago, and New York.

Only about 2.4% of adults work in the computing field, compared to about 6 percent in Austin, according to

The Real Deal

.
Next: Checking all the right boxes, but Mother Nature has a say.
10. Miami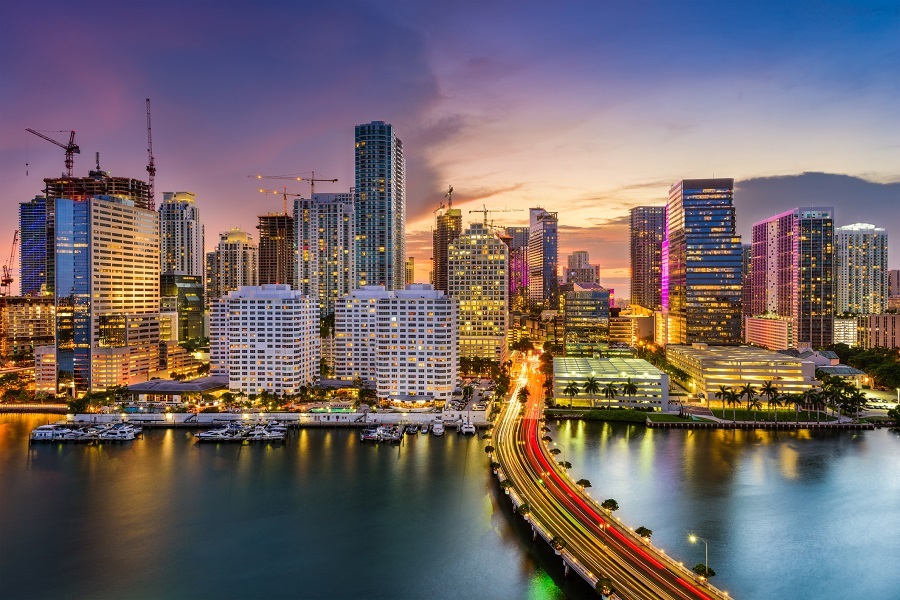 Estimated population: 453,579
Amazon is looking for locations within 30 miles of population centers, within 45 minutes of major airports, and just one to two miles from interstates. Miami checks off those boxes, but its battle against rising seas makes its long-term viability questionable.
Next: Easy access to the big city plus $5 billion in incentives.
11. Montgomery County, Md.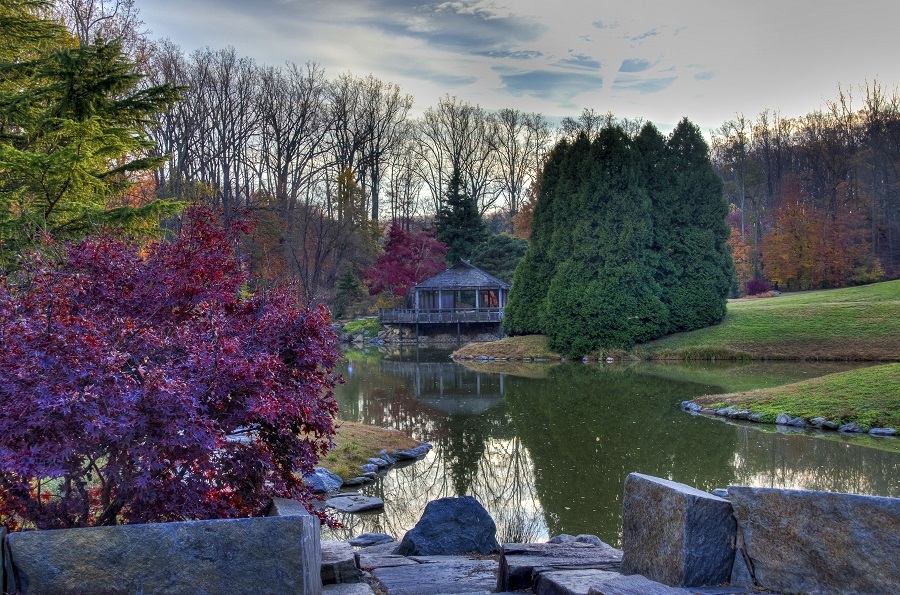 Estimated population: 1.05 million
Amazon promises a $5 billion investment in the city picked to host the new headquarters. Maryland governor Larry Hogan wants to make it a zero-sum endeavor, as he is proposing $5 billion of tax incentives to lure the company. An under-construction metro line to nearby Washington, D.C., will eventually make Montgomery county an extension of the nation's capital.
Next: A city with a hot job market that probably hurt its chances.
12. Nashville, Tenn.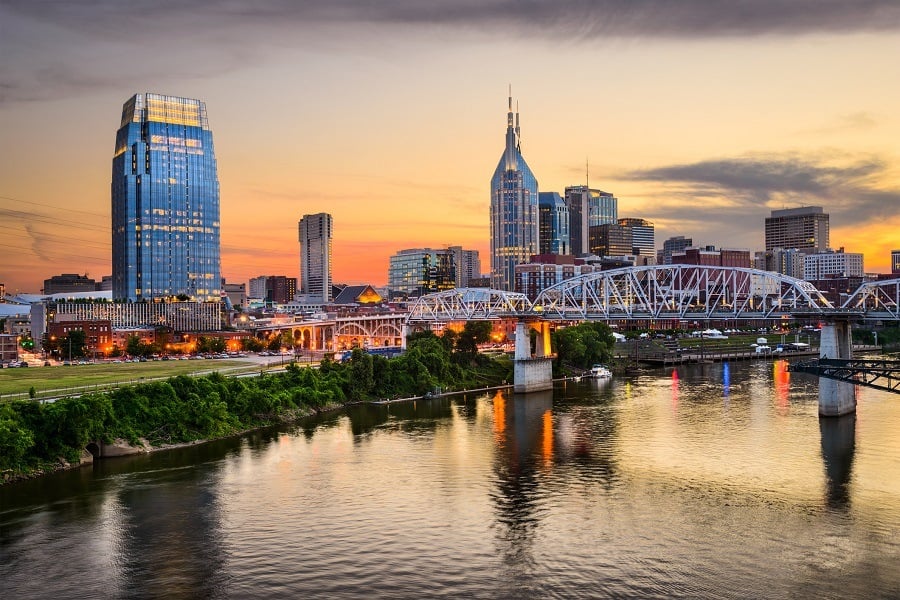 Estimated population: 660,388
The Nashville area includes some of the best places to live, and it's one of the best cities to find a job. Those are positives. However, Nashville isn't as freewheeling with its tax incentives as some of the other cities on our list, and city officials saying the tax breaks it is offering are absurd has to hurt its chances.
Next: One number is all you need to know.
13. Newark, N.J.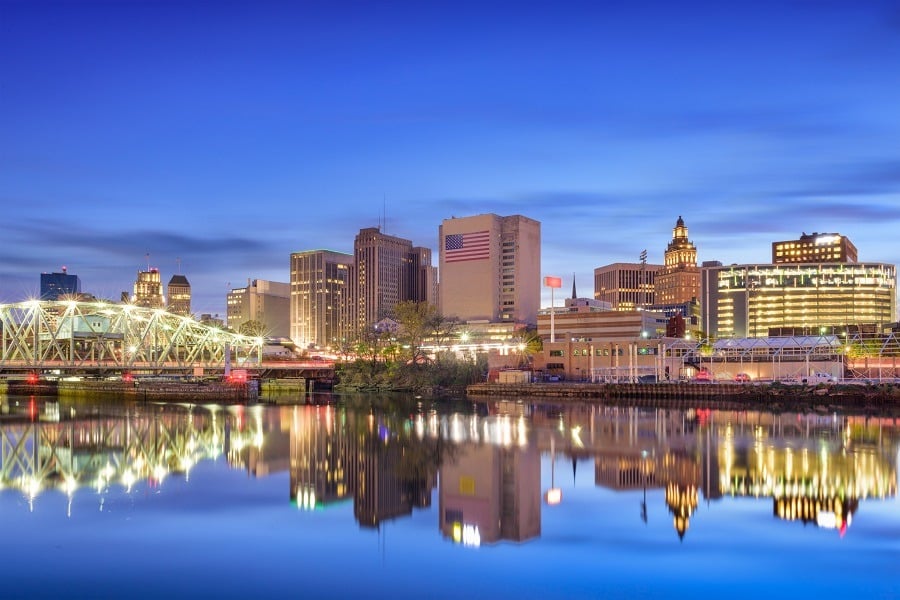 Estimated population: 281,764
Newark has the smallest population of any city on this list, though it is part of the larger New York City metro area. There's probably one reason why it makes the shortlist for the new Amazon headquarters, and that is a $7 billion tax incentive package. It's roughly 18 times higher than the largest tax subsidy of $390 million on New Jersey's books.
Next: This city is dangling 62 million square feet to lure Amazon.
14. New York City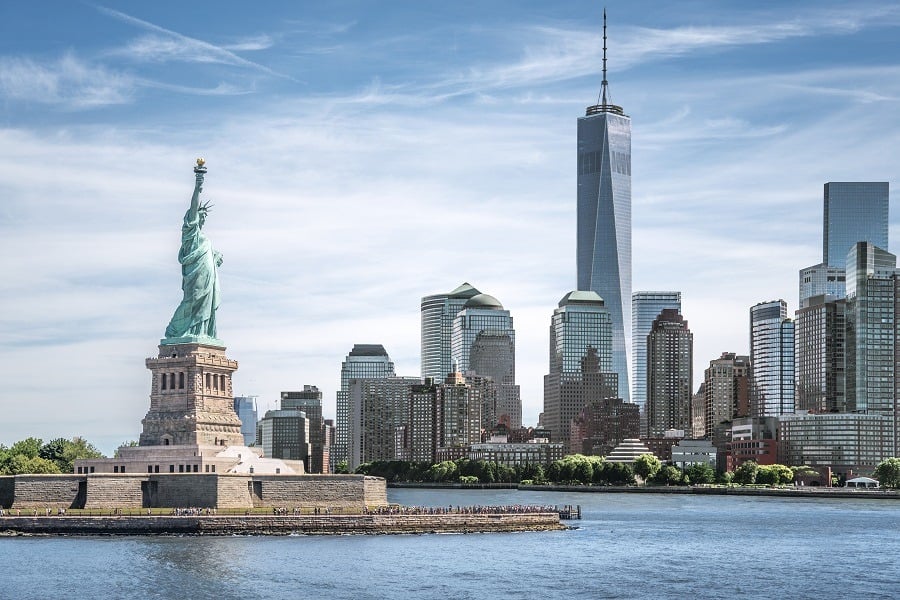 Estimated population: 8.54 million
High taxes in a high-density city work against New York winning the new HQ, but The Big Apple has two things in its favor. First, Amazon already has a presence in the city with office space in Manhattan and a distribution facility on Staten Island. Second, New York is offering more than 62 million square feet for the company if it moves there.
Next: Not as much as of a longshot as you think.
15. Northern Virginia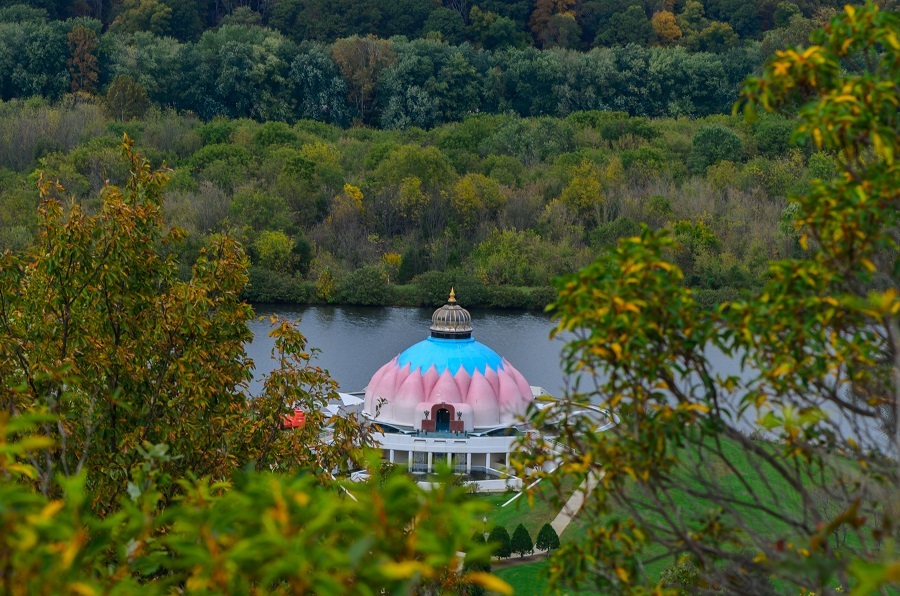 Estimated population: 1.53 million
Amazon's list of finalists includes Northern Virginia, but more specifically Fairfax and Loudoun Counties are contenders. They're on the other side of the Potomac River from Montgomery County, Md., where we visited just a minute ago.
This bid seems like a longshot, but it actually makes a lot of sense when you consider these facts:
Dulles International Airport is there, and Amazon needs access to a major airport.

Amazon Cloud Services, the company's

secret

money-maker, already

has an office

in the area.

Up to

70% of

all

internet traffic

runs through data centers in the area, and that includes Amazon's traffic.
Next: A highly innovative city with lots of office space.
16. Philadelphia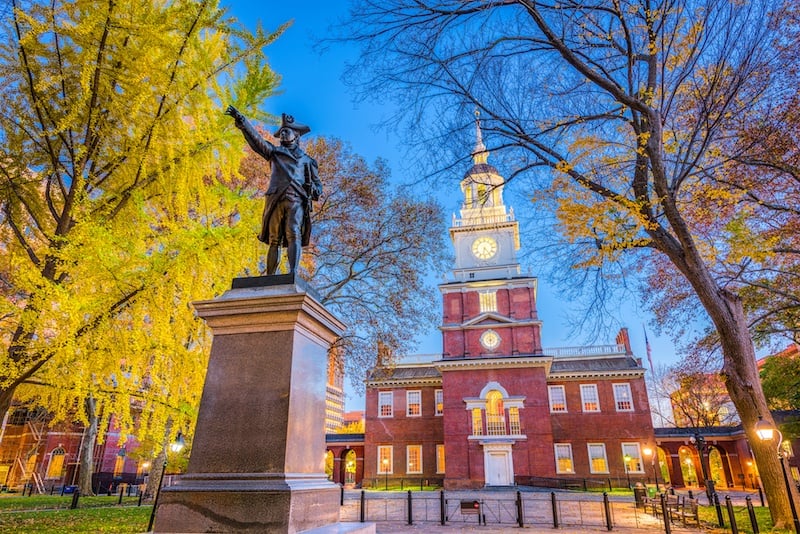 Estimated population: 1.57 million
It might come as a surprise to you, but Philadelphia is one of the most innovative cities in the United States, so it has that going for it. The city is offering lots of office space while allowing Amazon to add to what's already there.
Next: Free sandwiches — and a growing tech industry — in our next city.
17. Pittsburgh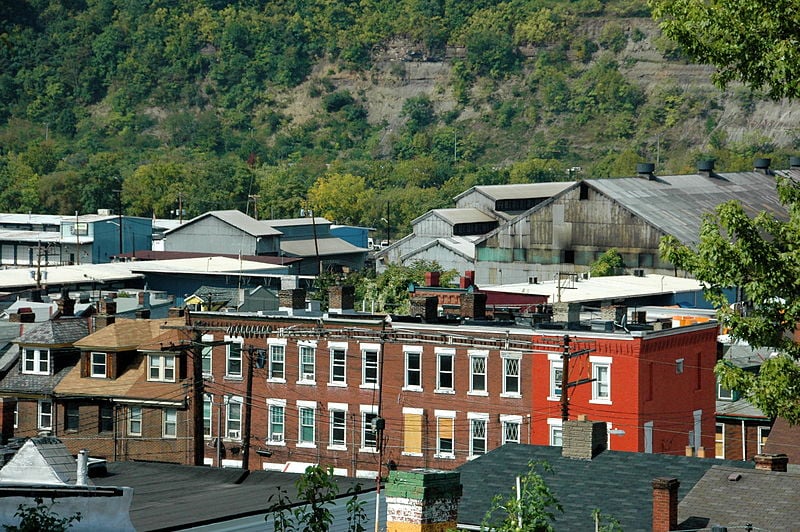 Estimated population: 303,625
What is Pittsburgh offering that the other cities on this list aren't? Free sandwiches! Oh, plus it has a growing tech industry, a highly educated workforce, and up to 20 viable locations for the new Amazon headquarters.
Next: An east coast tri-cities area checks in.
18. Raleigh, N.C.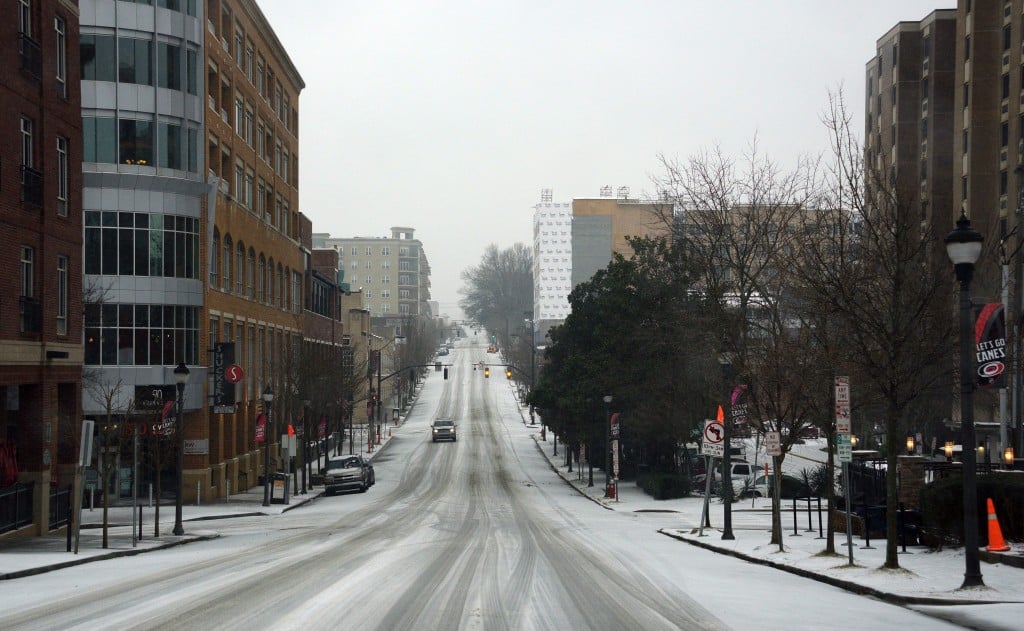 Estimated population: 403,892
Raleigh's name is on the bid, but Amazon admits the entire tri-cities area that includes nearby Durham and Chapel Hill is part of it. The area is already a tech hotspot with access to elite college graduates at Duke, North Carolina State, and the University of North Carolina. Abundant land and low housing costs are pluses, but underdeveloped public transit hurts Raleigh's chances.
Next: We don't think Amazon is willing to share.
19. Toronto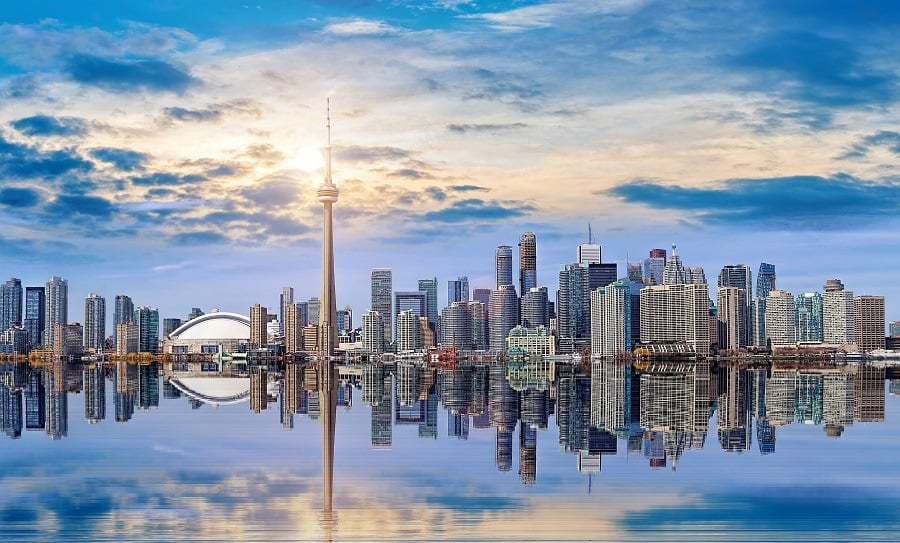 Estimated population: 5.42 million
It's the only city outside the United States named a finalist for the new Amazon headquarters, and for good reason. As the New York Times notes, Toronto is already a major tech city, and Canada's fast-track immigration process for skilled workers is another bonus.
However, Google already has a large presence there and is working on building its own high-tech city within Toronto. We could be wrong, but we doubt Amazon is willing to share space with another major tech company.
Next: The city that is all but a lock to win.
20. Washington D.C.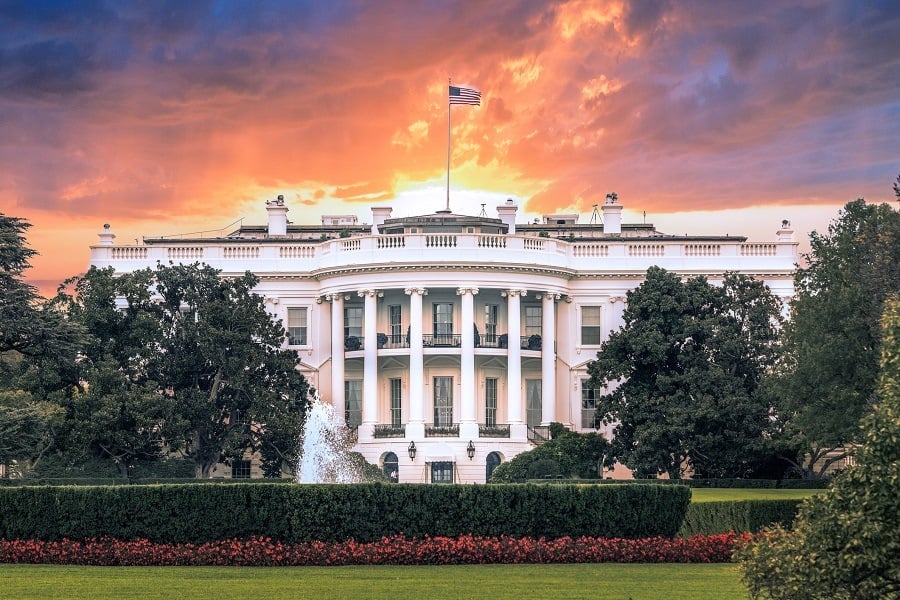 Estimated population: 693,972
If you believe what Bloomberg says, Washington is all but a lock to welcome the new Amazon headquarters.
It has one of the

strongest public transit systems

in the country.

CEO Jeff Bezos already lives there in a giant, multi-million dollar mansion.

In addition to his house, Bezos already has a toehold in the area as the owner of the Washington Post.
Check out The Cheat Sheet on Facebook!
Read more: Will Your City Be Home to One of the Reincarnated XFL's New Teams?