20 New Rules Meghan Markle Must Follow After Becoming Duchess of Sussex
If you've always thought it would be super cool to be royal family member, think again. Although royalty definitely has its perks, it also has its downsides, particularly if you haven't been raised as a royal.
Meghan Markle, the new Duchess of Sussex, has so much to learn to become a real royal that it's mind-boggling. Click through 20 new rules she has to learn and follow and see if you still think being a royal would make your dreams come true.
1. She can't vote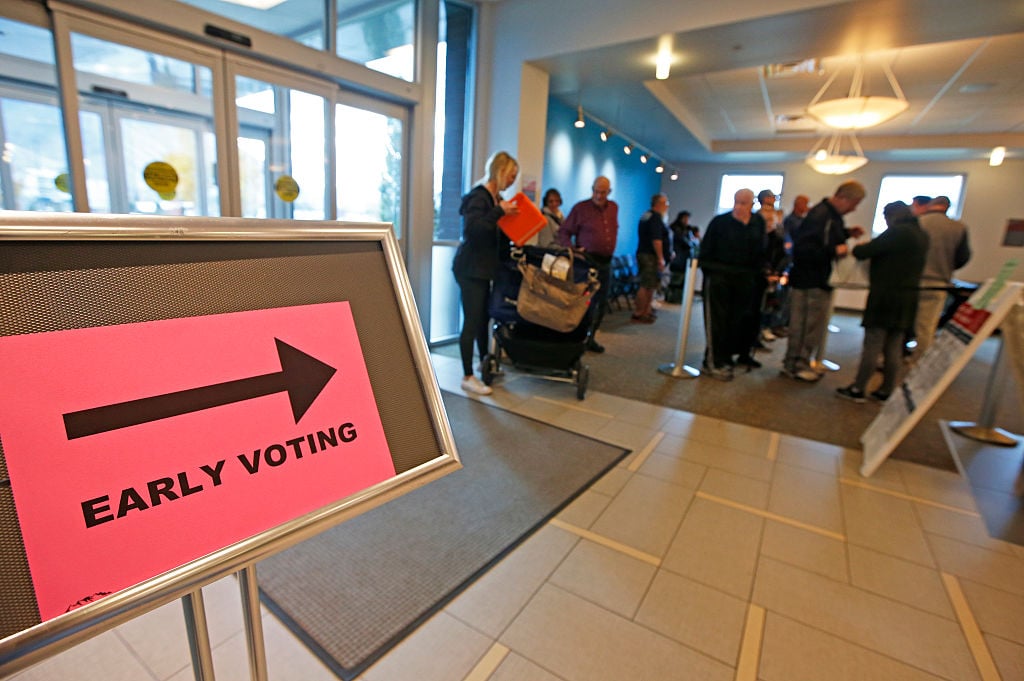 Although royal family members are technically allowed to vote, they traditionally abstain, instead remaining neutral regarding elections. The new Duchess of Sussex will not be voting anymore, according to Reader's Digest. She, too, must now take a neutral stance on politics.
Next: Know your place
2. She has to enter a room in order
When the royal family enters a room, it does it in order of precedence, according to Reader's Digest. Markle will now have to wait until Prince Harry enters a room to go in. Here's the official order the family uses to enter a room:
Queen Elizabeth II
Duke of Edinburgh (Prince Philip, the queen's husband)
Prince of Wales and the Duchess of Cornwall (Prince Charles and his wife, Camilla), Duke and Duchess of Cambridge (Prince William and Kate Middleton
Duke and Duchess of Sussex (Prince Harry and Meghan Markle)
Next: Don't sign anything.    
3. She cannot give autographs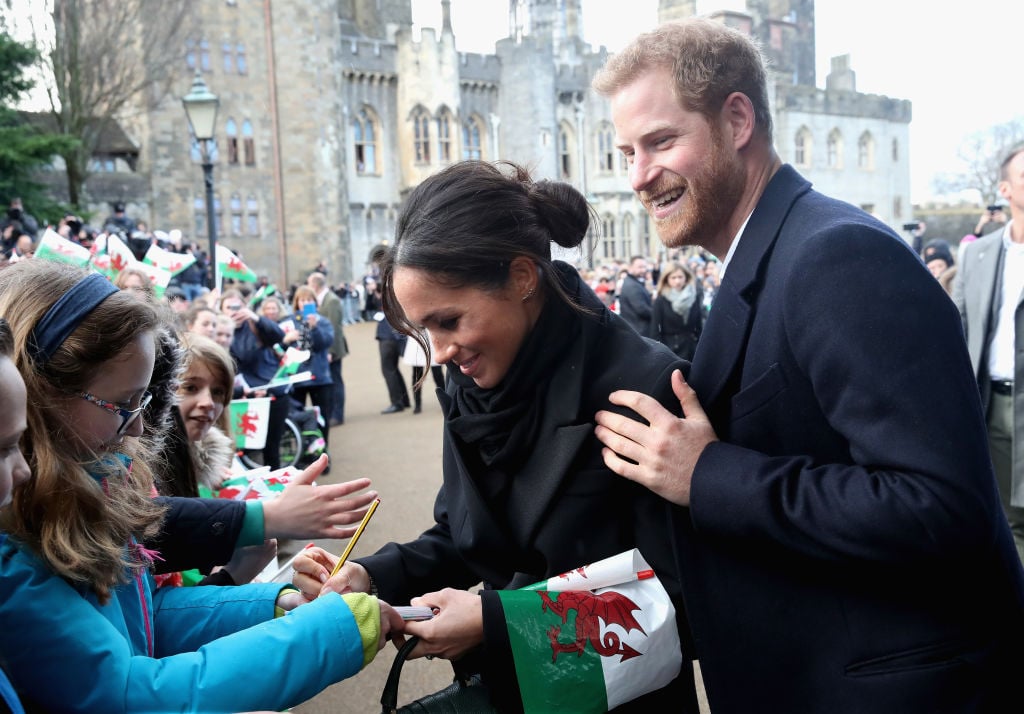 Members of the royal family aren't allowed to sign autographs, according to Reader's Digest. The reason? So that potential forgers can't copy their handwriting. That means Meghan Markle can no longer sign anything for her fans, which will likely disappoint them quite a bit.
Next: Watch those legs.
4. She can't cross her legs at the knees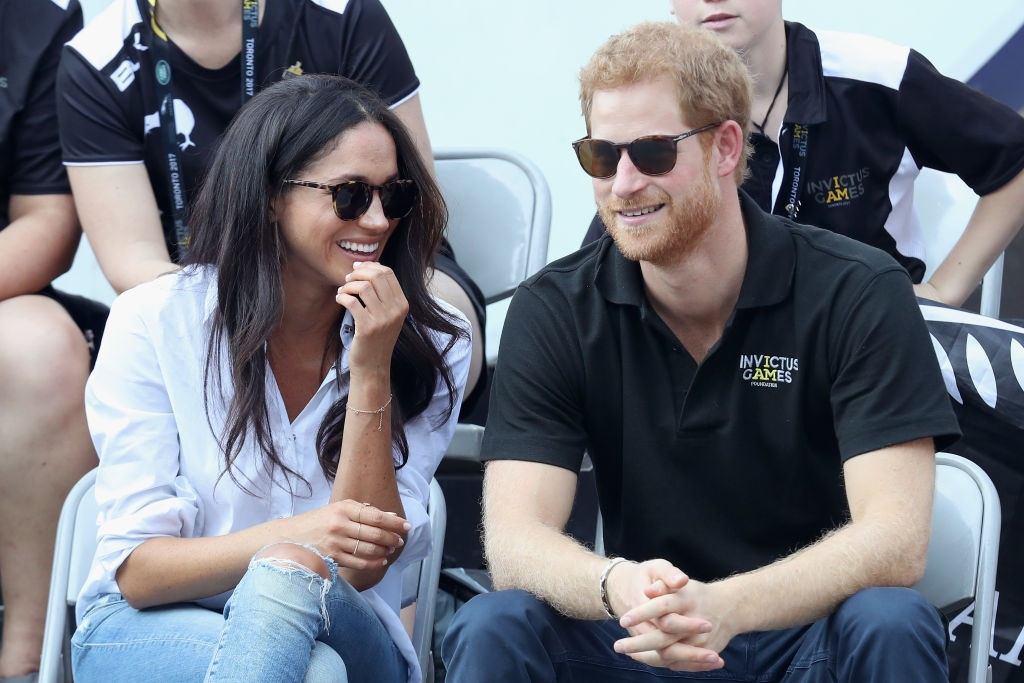 According to Reader's Digest, Markle can no longer cross her legs at the knee now that she's a duchess. Royal women either cross their ankles or adopt "The Duchess Slant", which involves sitting with their ankles and knees together, heels planted on the floor, and legs slanted to one side.
Next: Better practice that curtsy
5. She has to curtsy to a lot of people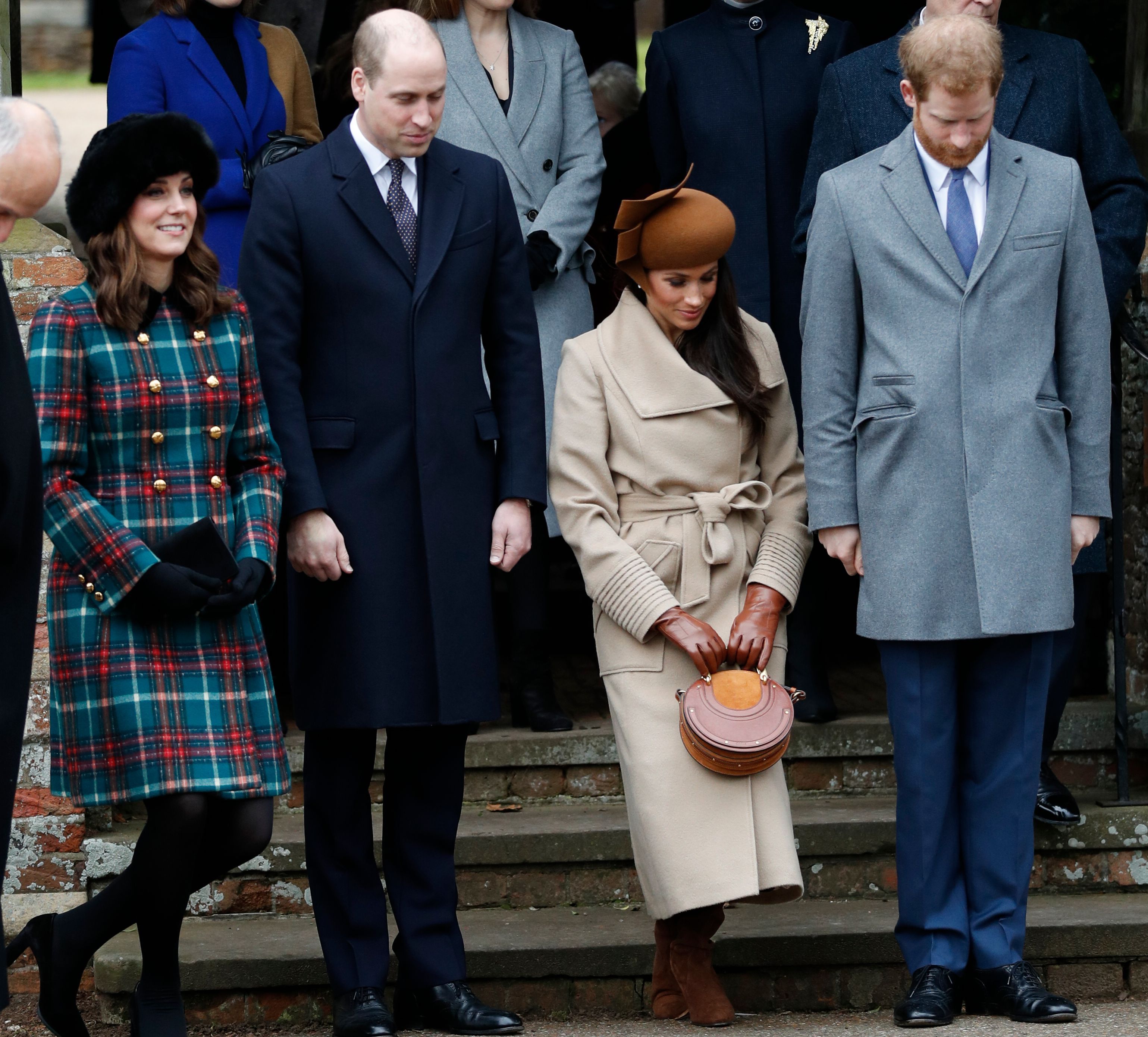 Markle — along with all female royal family members — must, of course ,curtsy to the queen if she enters a room she's in, but that's not all, according to Reader's Digest. She has to curtsy to every royal family member "above her" in the Order of Precedence. Here are the others to whom she must curtsy:
Prince Charles
Duchess Camilla
Prince William
Any of the "blood princesses" (Anne, Alexandra, Beatrice, and Eugenie)
Kate Middleton
But when Markle is with Prince Harry, blood princesses Beatrice and Eugenie must curtsy to her. Royal rules are simply endless.
Next: A rule of etiquette
6. She must drink tea this way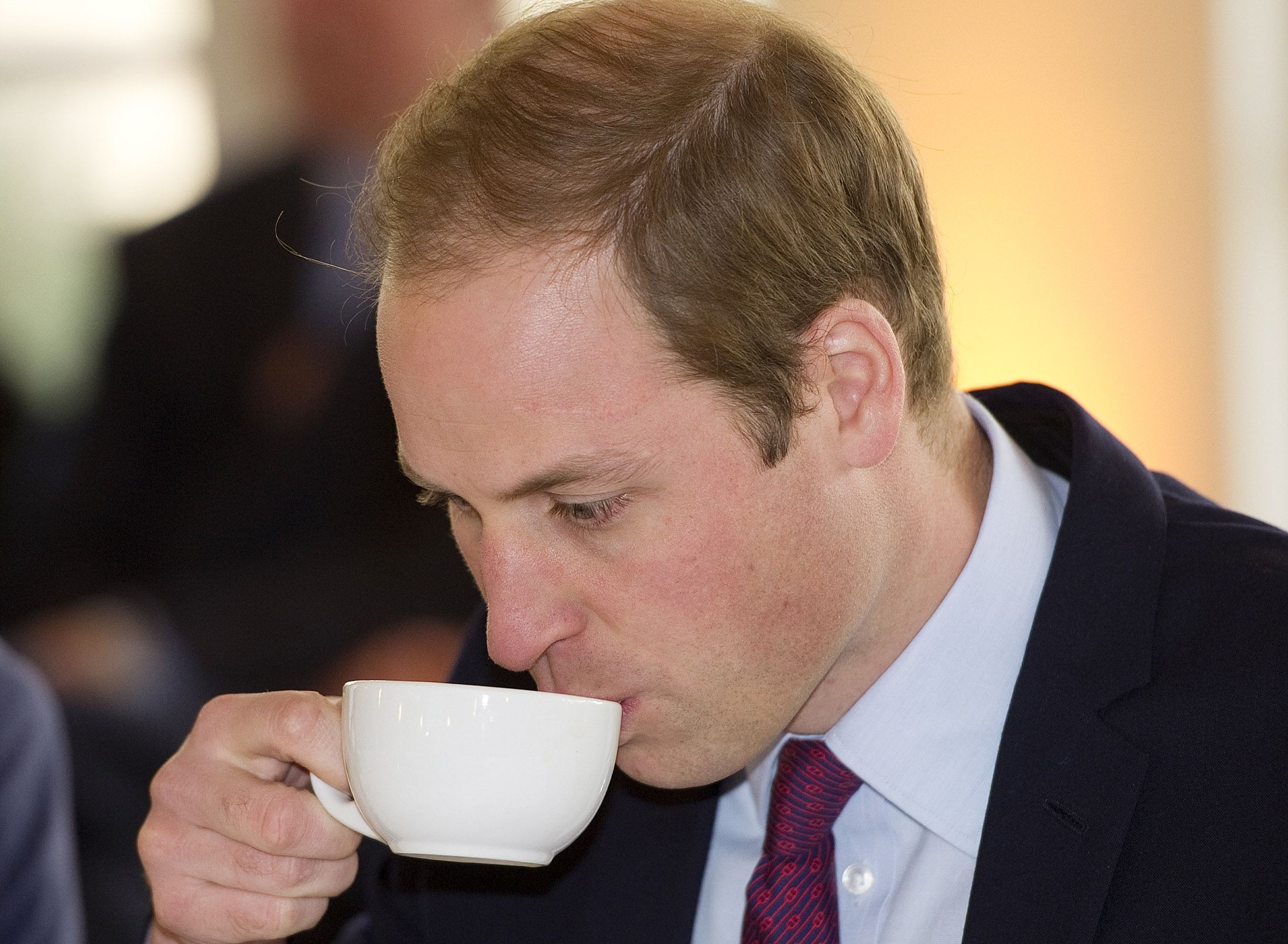 Naturally, there's a proper royal way to dink tea. Here's how the royal family does it, according to Reader's Digest:
Use the thumb and index finger to hold the top handle.
Support the cup at the bottom with your middle finger.
Always sip from the same spot so the rim of the cup doesn't get lipstick all over it.
Next: No more sexy
7. She has to dress differently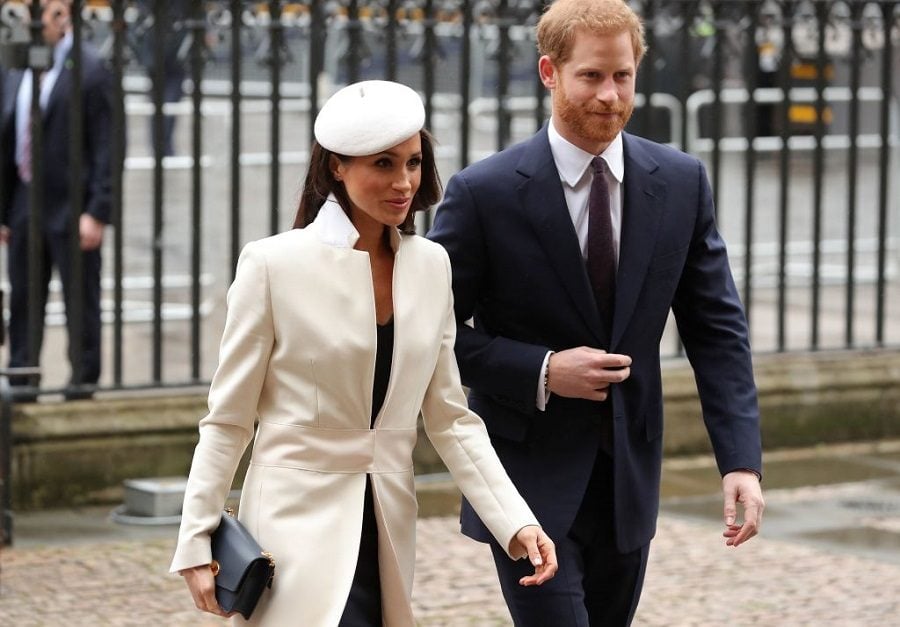 Markle will have to change a lot of her wardrobe, according to Reader's Digest. She must now wear pantyhose and heels without wedges (the queen does not approve of wedges). In addition, Markle has to make sure her dresses and skirts are knew length.
Next: Lighten up
8. She can't wear dark nail polish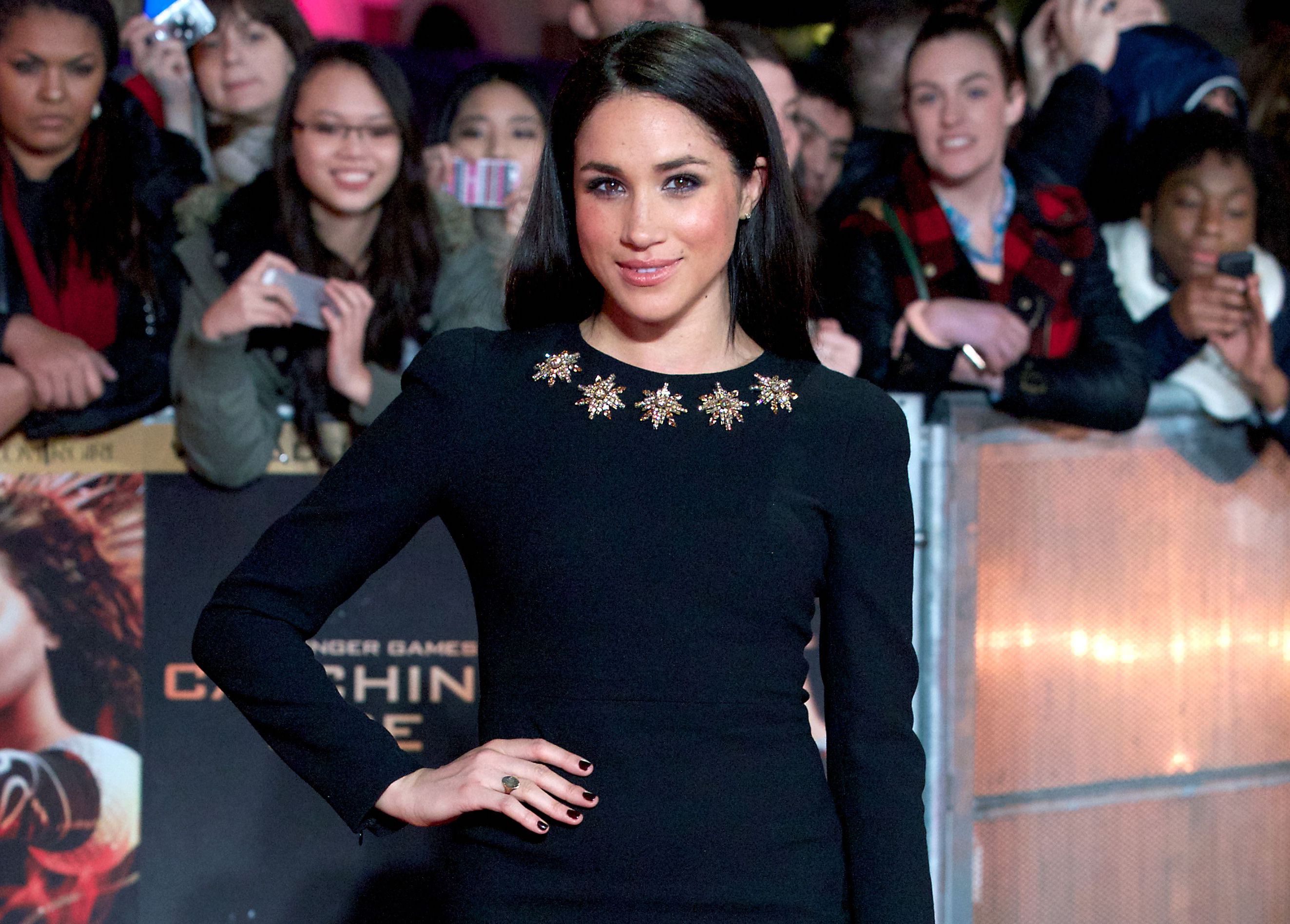 Royal family members are not permitted to wear dark-colored nail polish, according to Reader's Digest. Most royal family members opt for the queen's favorite color, Essie's Ballet Slippers, which Markle wore at her wedding. She'll likely be wearing a lot more of it in the future.
Next: Ba-bye social media     
9. She cannot keep her own social media accounts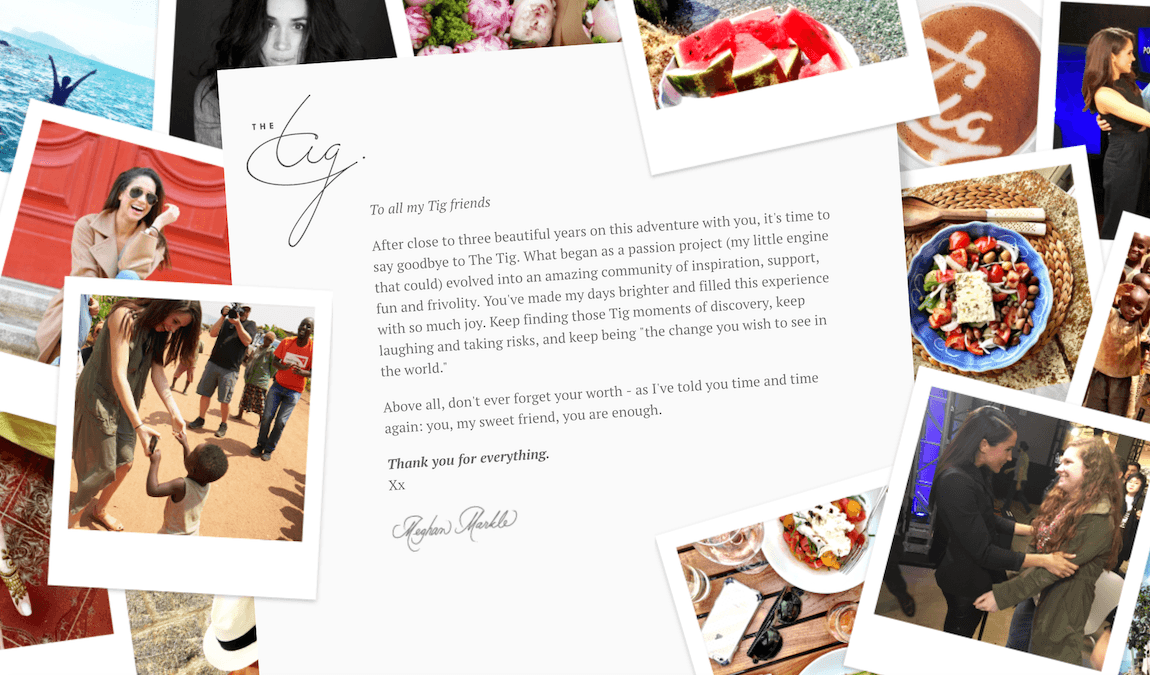 Royals must not rep themselves on social media sites, so Markle closed of her social media accounts in January 2018, and shut down her lifestyle blog, The Tig, in April 2017. Various royal family accounts now handle her social media for her, according to Reader's Digest, and the Kensington Palace account provides frequent updates on her and Prince Harry. 
Next: Sit here
10. She can't sit where she wants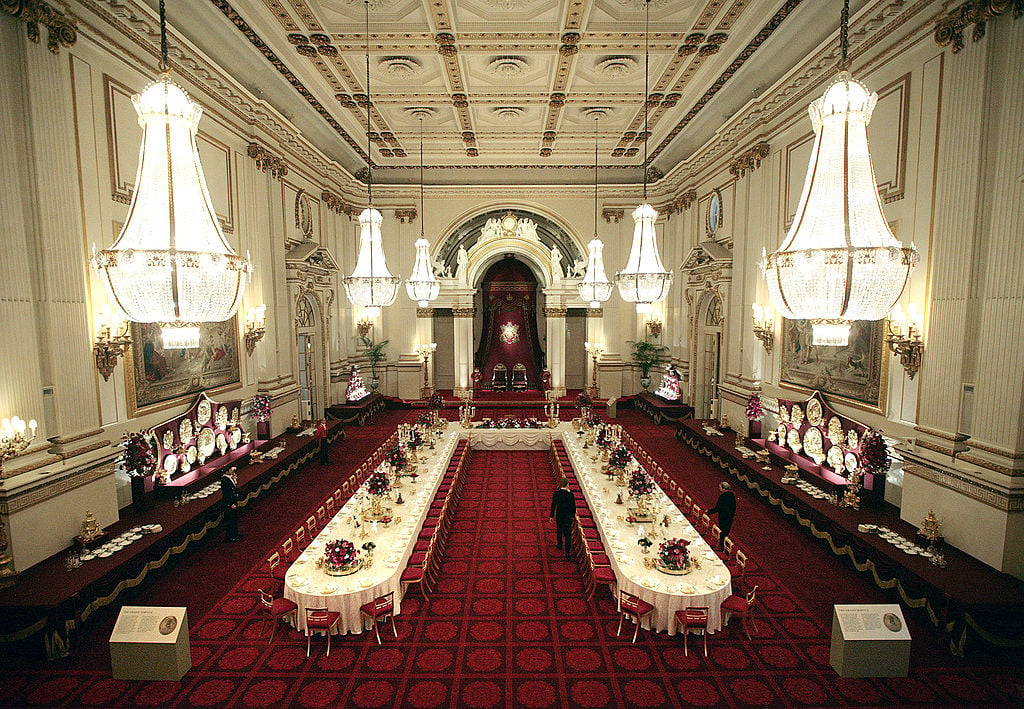 Much like how she enters a room, now Markle must pay attention to where she sits at royal gatherings, according to Reader's Digest. Markle is now required to sit next to Prince Harry at all royal functions, even if they're having a an argument.
 Next: When she visits the queen, she must do this.
11. She must follow the queen's lead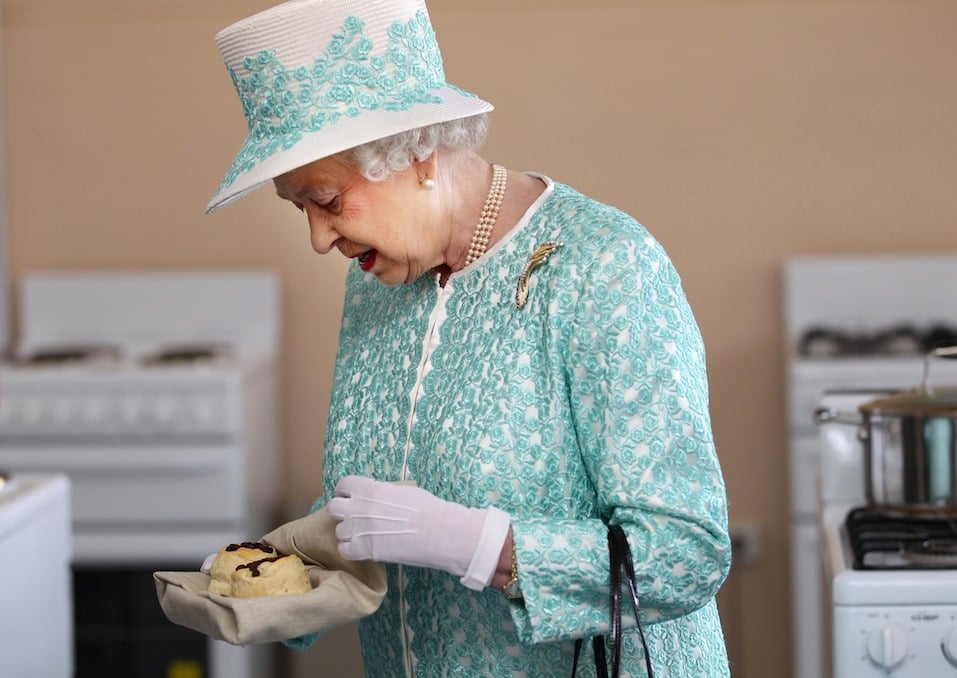 If Markle is having dinner or staying at the queen's home, she must eat when the queen eats — and go to bed when the queen goes, according to Reader's Digest. Everyone must wait for the queen to stop eating and pout down their forks when the queen does, even if someone hasn't finished. And when the queen goes to bed everyone else can too, but not before.
Next: No cameras, please.
12. She can't take pictures with fans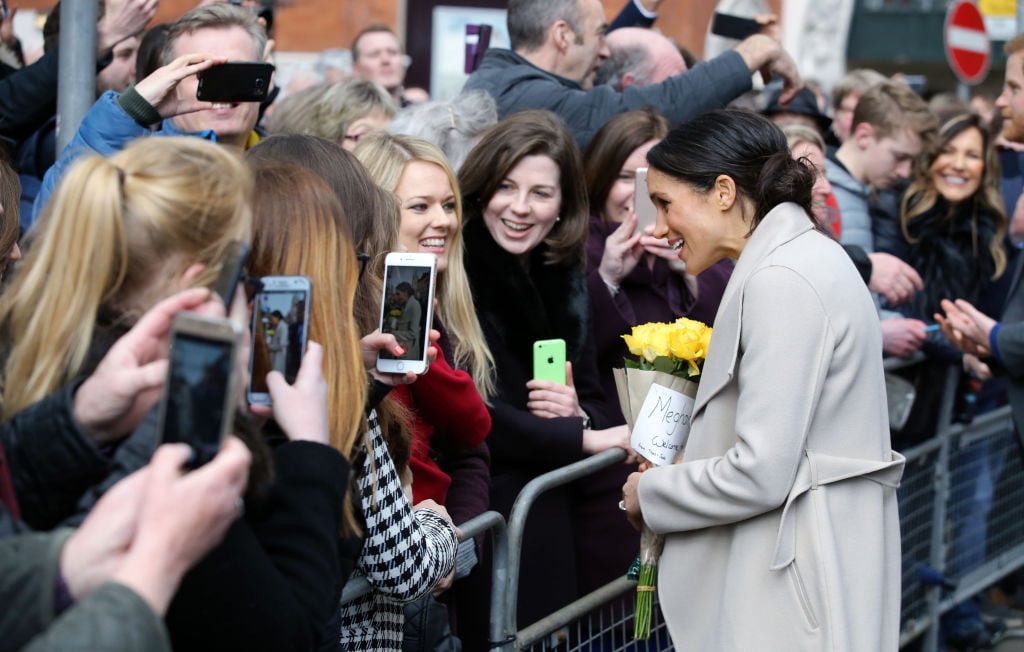 Although Markle's celebrity status means she's likely comfortable snapping a few selfies with fans, that is officially over, according to Reader's Digest. As a royal, she must say no to anyone who asks for one. Because royals encourage commoners to make eye contact and talk to them, turning her back on them to take a selfie is discouraged.
Next: She must travel with this.
13. She has to travel with mourning clothes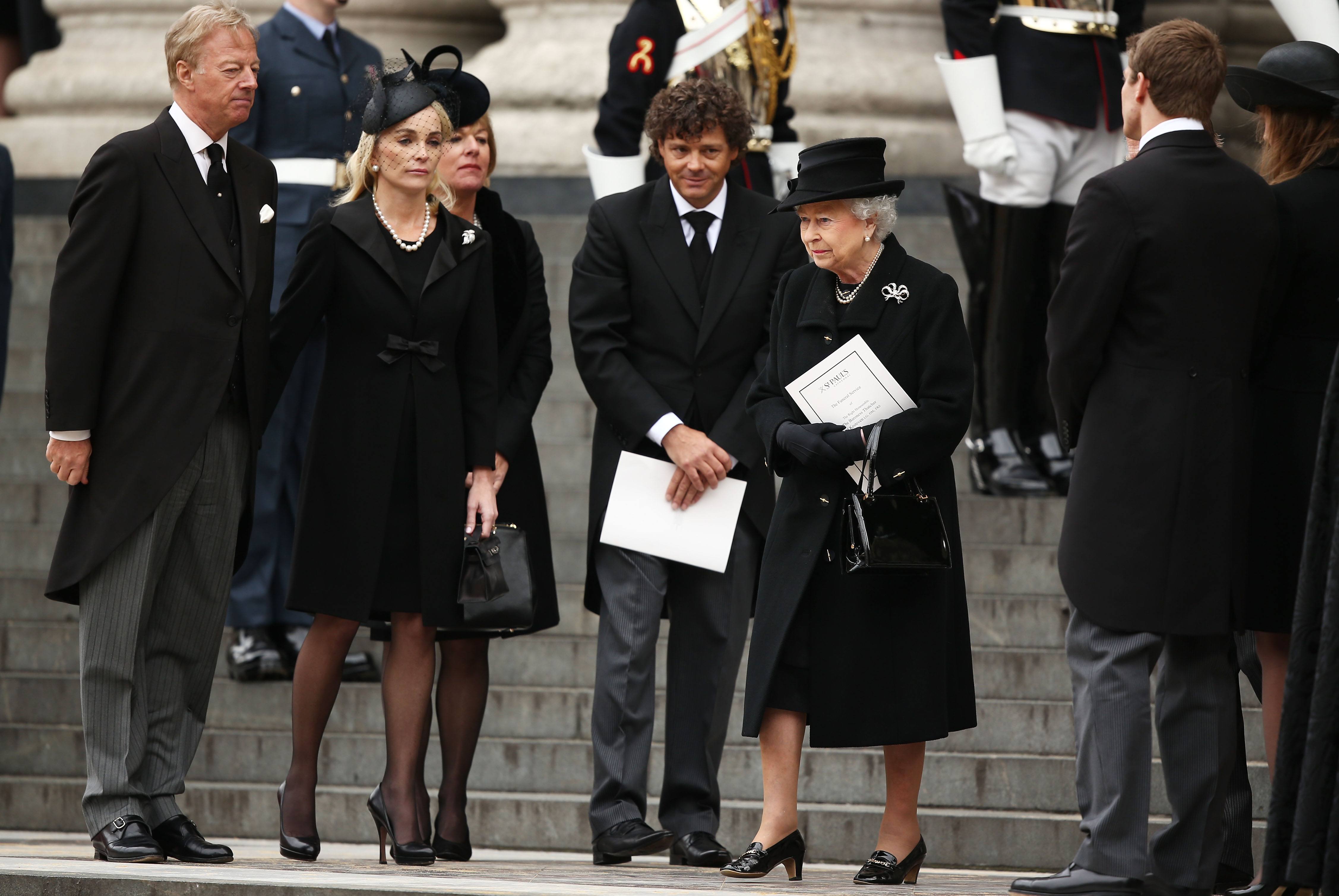 King George VI died while then-Princess Elizabeth and Prince Philip were vacationing in Africa in 1952 according to Reader's Digest. Horror of all horrors: They had to return to England in regular clothes because they didn't have any black clothing with them. Today, it's a rule that royals must travel with mourning clothes in case a family member dies while they are gone.
Next: She can't have this.
14. She can't eat two delicious things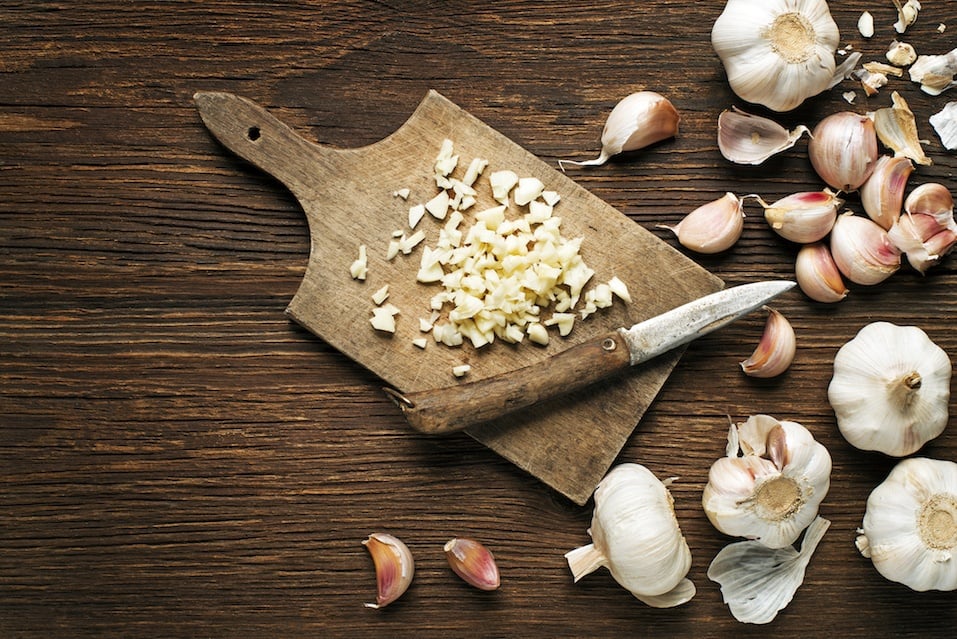 According to the website worldation, the queen forbids a few specific ingredients on the royal menu. For centuries, the family has abided by the rule that they can't eat shellfish — to avoid getting food poisoning. And if Markle likes garlic she's out of luck, because the queen has banned its use in the royal kitchens.
Next: She might miss this game.
15. She can't play this game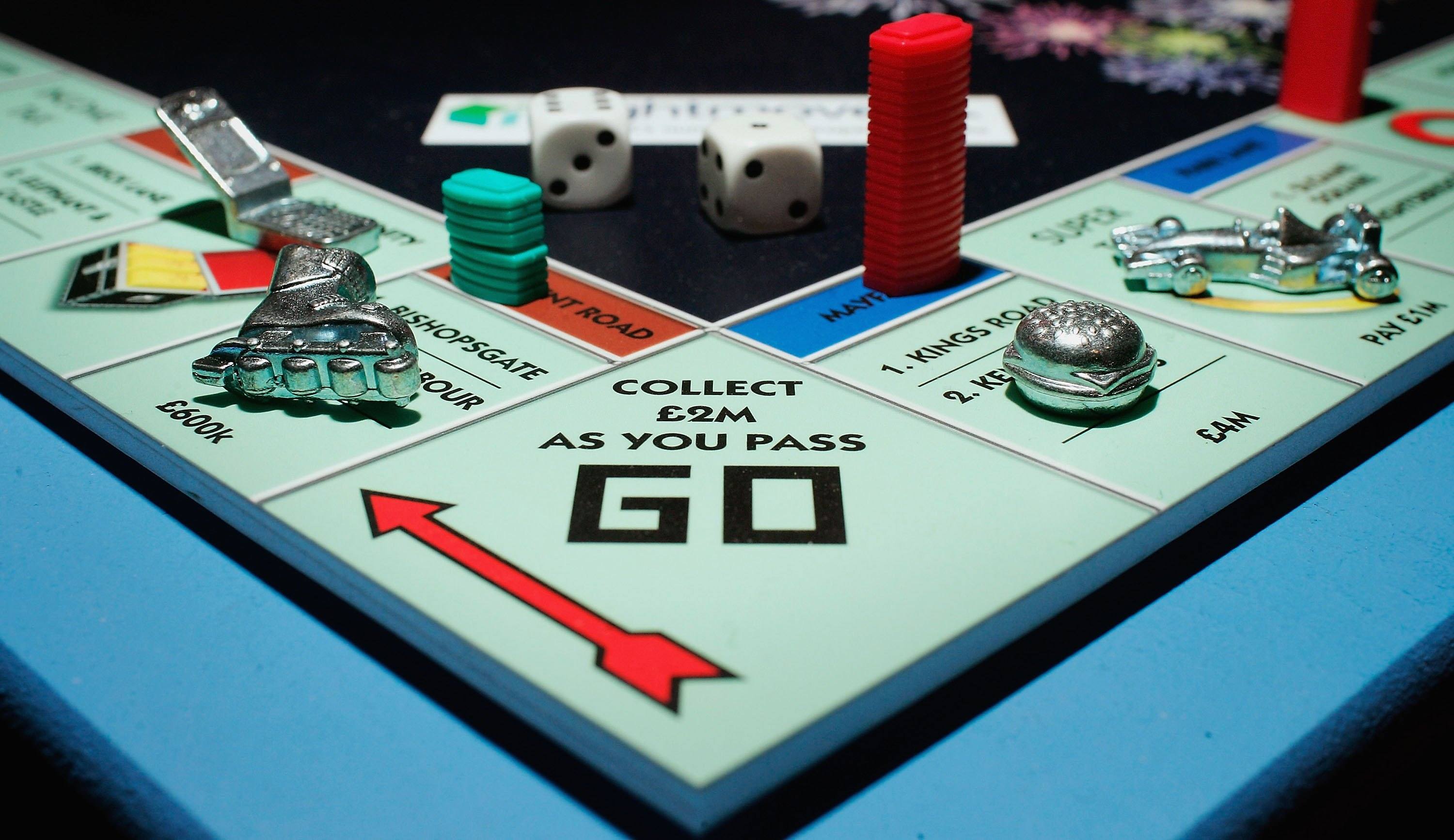 Markle now can't Monopoly anymore now that she is a royal. In fact, according to worldation, Monopoly is banned for all royal family members. The rule was set down in 2008 when Prince Andrew deemed the game "too vicious."
Next: A natural woman         
16. She can't do heavy makeup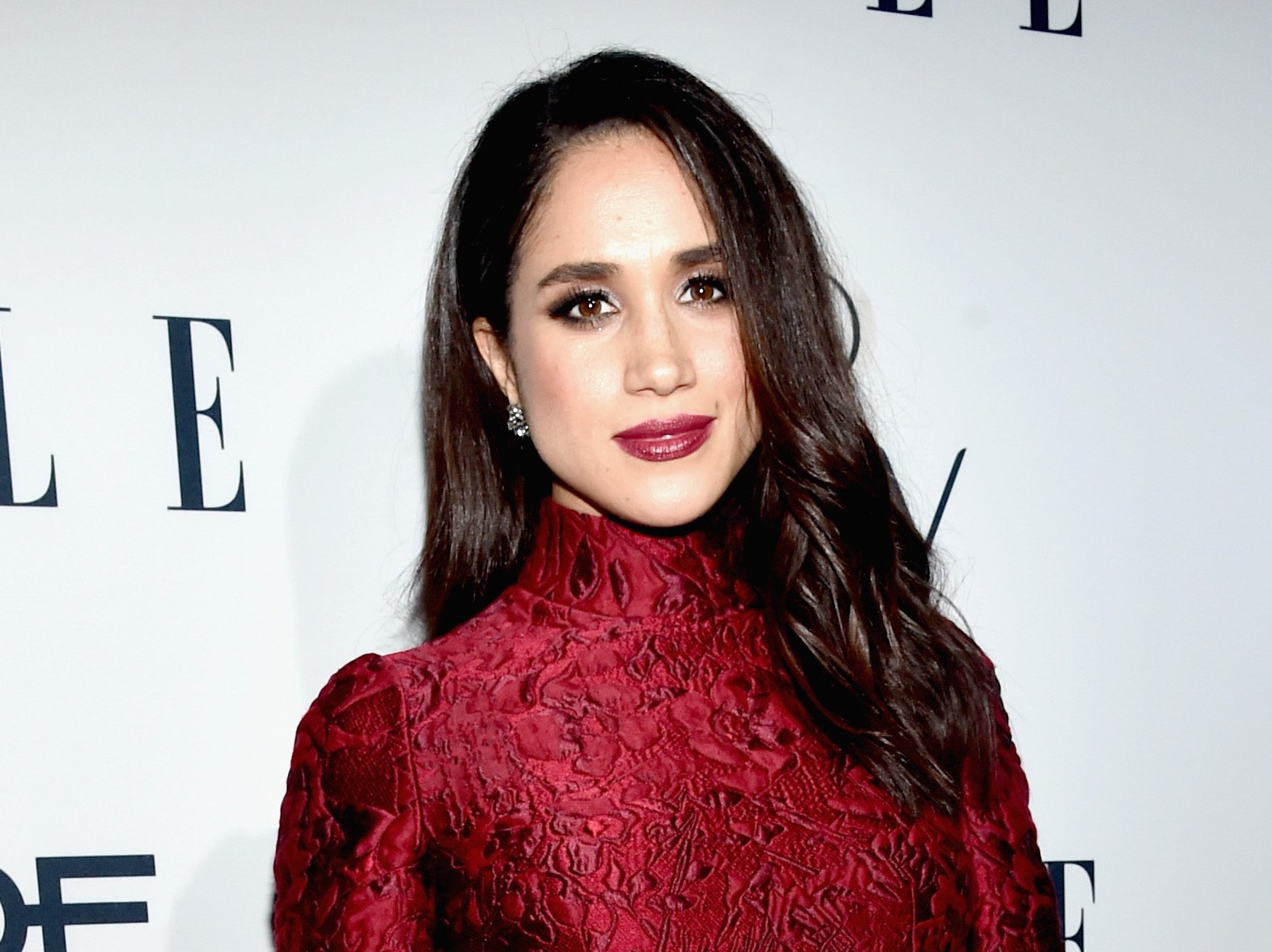 Having been a television star, Markle has had to wear her share of heavy makeup, but that must come to an end, according to worldation. All royal women must wear natural-looking makeup only. This means nothing no heavy blush and no false eyelashes. Luckily, Markle is a natural beauty.
Next: Cover that up.
17. She can't show cleavage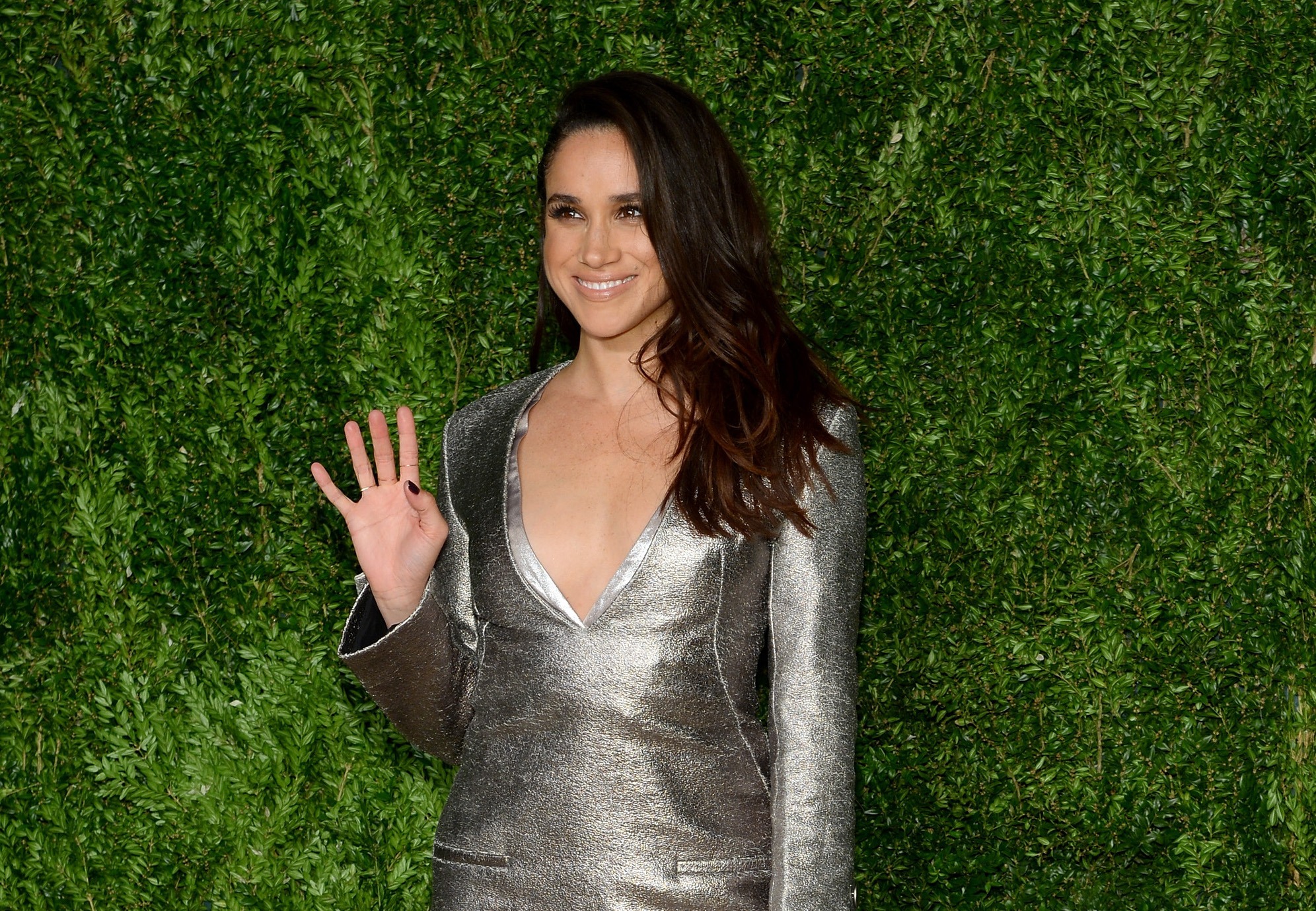 It looks like Markle's figure-hugging dresses and skimpy outfits have to go, according to worldation. She must be careful to cover up now and avoid showing cleavage at all costs. Perhaps she'll choose to cover her cleavage with a clutch bag, like Princess Diana did.
Next: Watch that chin.
18. She must keep her chin parallel to the floor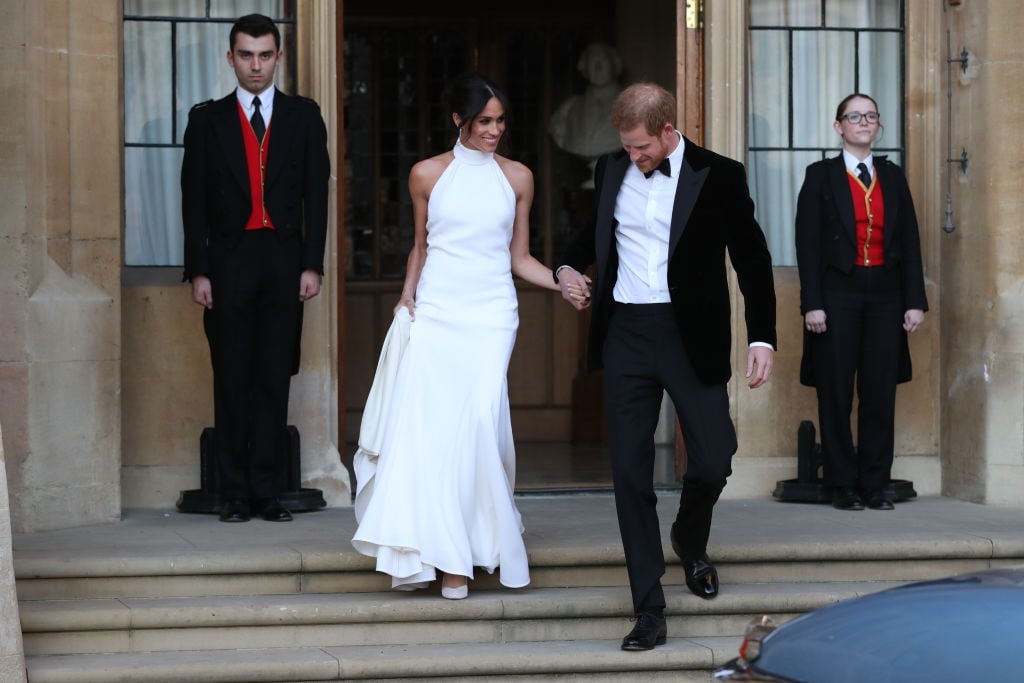 According to worldation, one royal rule dictates that Markle mustn't tilt her head. She must keep her chin parallel to the floor at all times, even when she's walking down stairs, sitting, and curtsying. We can only hope she has good balance and peripheral vision.
Next: No gifts on Christmas Day
19. She can't open gifts on Christmas Day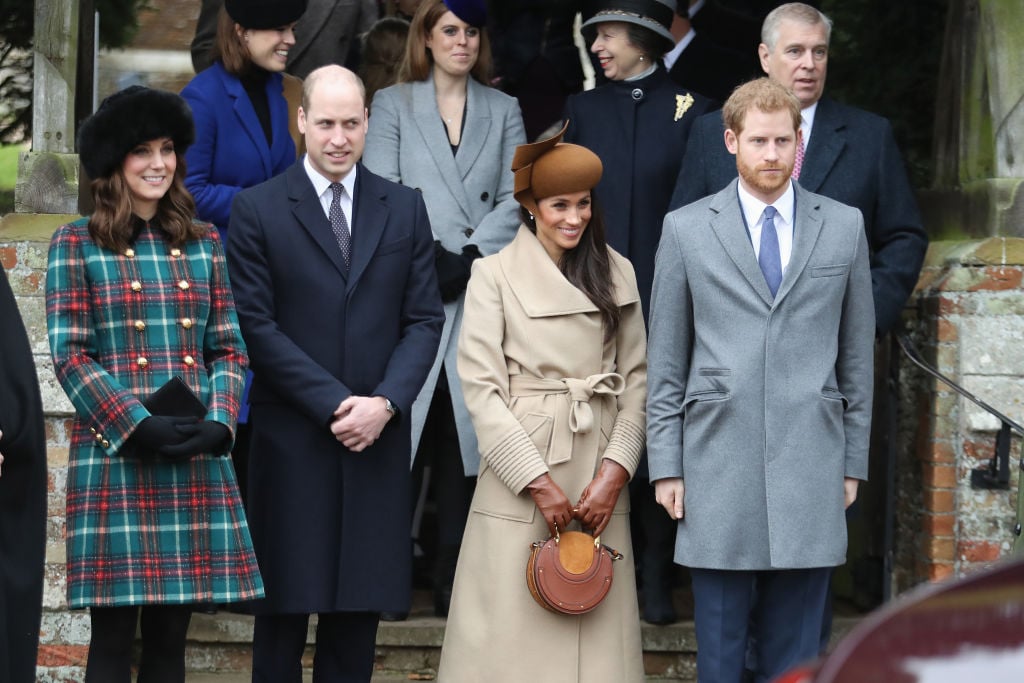 Markle must get used to opening presents on Christmas Eve instead of Christmas Day now, according to worldation. The royal family always hunkers down in the Red Drawing Room on Christmas Eve and exchanges gifts the night before Christmas.
Next: She'll lose this.
20. She has to give up her name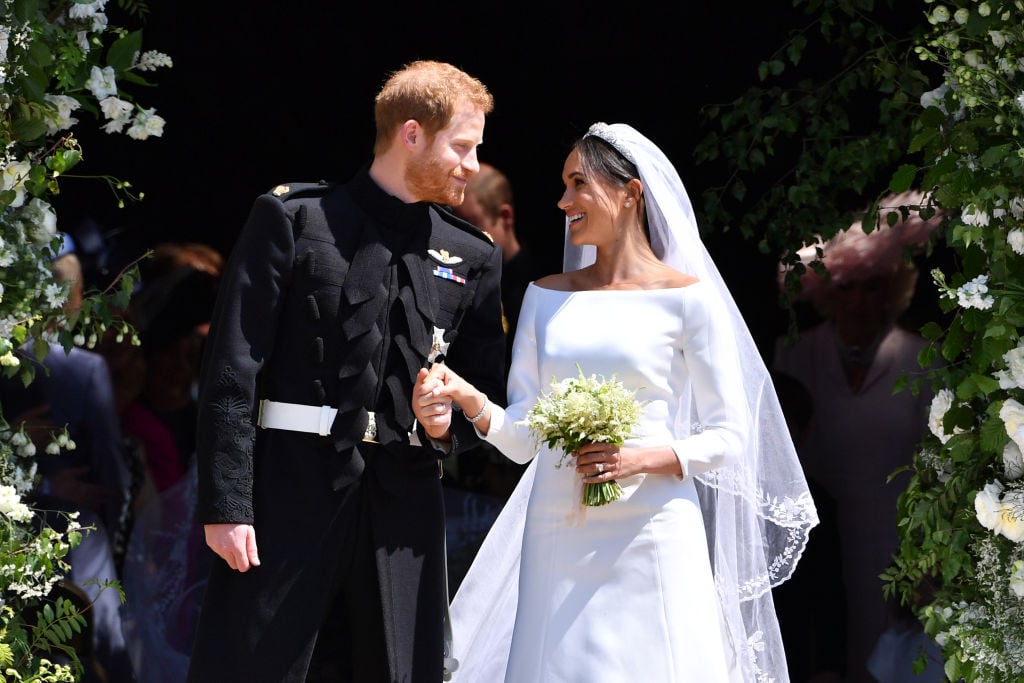 Markle will have to change her name now that she's married to Prince Harry, according to worldation. Well, actually, she'll need to get rid of it altogether. Royal law dictates that she must take on the female form of her husband's name, which is … wait for it … Highness Princess Henry of Wales. That said, it's probable that like Kate Middleton, we can still call her Meghan.
Read more: Will Meghan Markle Be Taking Royal Style Tips From Kate Middleton?
Check out The Cheat Sheet on Facebook!