This New Tinder Feature Will Get You More Swipes Than Ever Before
While Tinder might seem like a giant, brave new world to first-time users coming from a relationship, the fact is that once you whittle down the universe of users using your criteria and swiping, the matches can come more slowly after a while, leading to a drought even in the wild west world of online dating.
However, good news has come from the app. Tinder has released a new feature that will offer more candidates and also increase your likelihood of getting a match. It makes sense that the company would want to promote matches in order to promote interaction. Because, when the matches dry up, users check less, and possibly even jump ship to another app where they hope for more romantic success.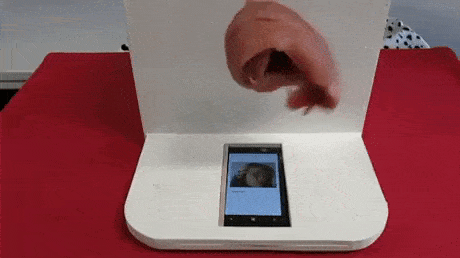 Check out the feature on the next page…and the catch (There's always a catch, though this one's not TOO bad…)
The feature is called Boost, and it will make your profile one of the top ones in the area for 30 minutes. Sure, that narrow window may cause an undue amount of stress, wondering when the matches are going to come in, but you can boost as much as you like, so you could ostensibly boost yourself forever.
But you better have the money to do it.
Yup. It's gonna cost ya.
If you use Tinder Plus, you'll get one free boost per week (use it wisely!), which normally leads to a 10x increase in profile views. The feature's been available in Australia, where I suppose it's worked well enough that it's rolling out elsewhere.
Ultimately, if you're getting a boost and everyone's getting a boost, it's not going to make things any better or worse for any one person. BUT, it will spread more views around, resulting in a more active community and a "shared wealth" sort of approach to picking and getting picked. Also, it will allow Tinder to generate a little extra cash, which is probably the real play here.
I guess we should just hope that some lovesick billionaire doesn't continue to Boost their profile, keeping the rest of us in the dregs while they get all the views.