Why New York Just Made It Harder for Airbnb to Make Money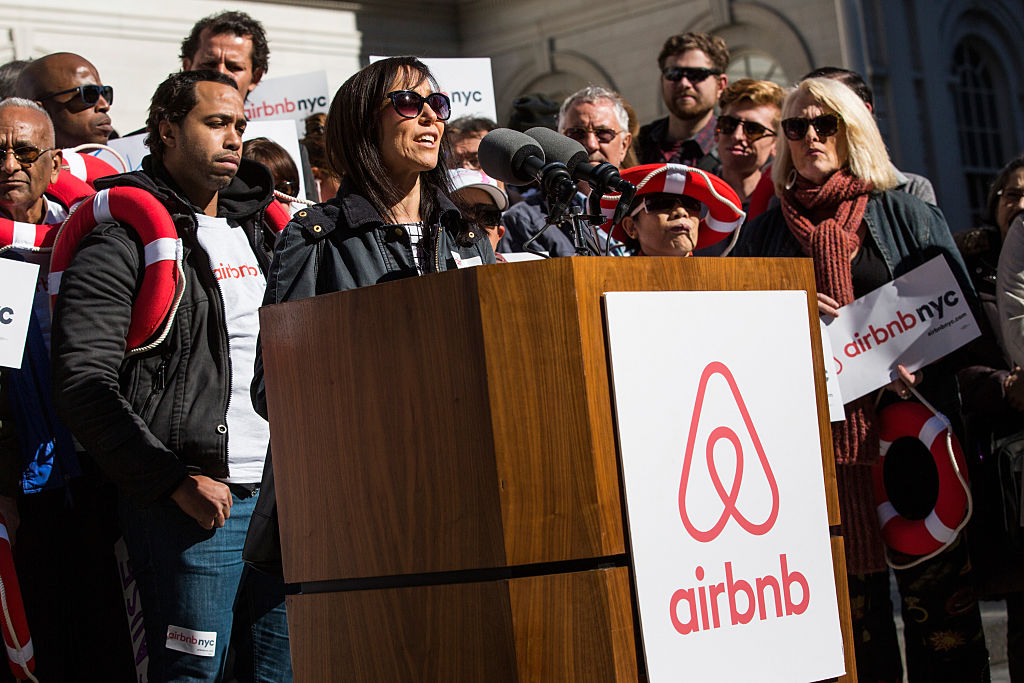 In a nightmarish sort of custody battle for New Yorkers' money, Airbnb and New York's government are again at odds, this time arguing over who gets the kids. Or, more accurately, how far the city is allowed to go in order to enforce residency laws and collect rental fees from the thousands of people listing their apartments for rent on the Airbnb site.
It's no secret that a number of websites have jumpstarted the so-called gig economy, allowing normal people to earn side cash by using their car as a personal taxi or picking up freelancing work on top of their day jobs. As companies like Airbnb and Uber disturb the longstanding status quo, they're bound to make a few enemies along the way. In Airbnb's case, that includes players like the behemoth hotel industry and governments including Amsterdam, San Francisco, and New York City.
New York recently passed a law that increases the fines for anyone who rents out their property for less than 30 days. Now, if someone is caught in the state renting out their entire property while they spend a week at the beach, they can be fined $1,000 for the first offense, and up to $7,500 for a third offense and any instances afterward. (The typical home-sharing model is still allowed, if you're renting out a room in your apartment while you continue to live there.)
Since Airbnb makes its money from fees for each rental, along with expanding the number of rental properties available, crackdowns like this could end up hurting its business — especially considering the fact that New York City is now its largest rental market in the United States. In a lawsuit the company filed not long after New York Governor Andrew Cuomo signed the law, Airbnb claimed that the legislation will "impose significant immediate burdens and irreparable harm" on the business.
The real issue at hand, however, is that New Yorkers will ultimately be the ones to pay the price. And the issue could extend to rentals in other areas, if more cities follow New York's lead.
New York: Stopping Airbnb's "black market" hotels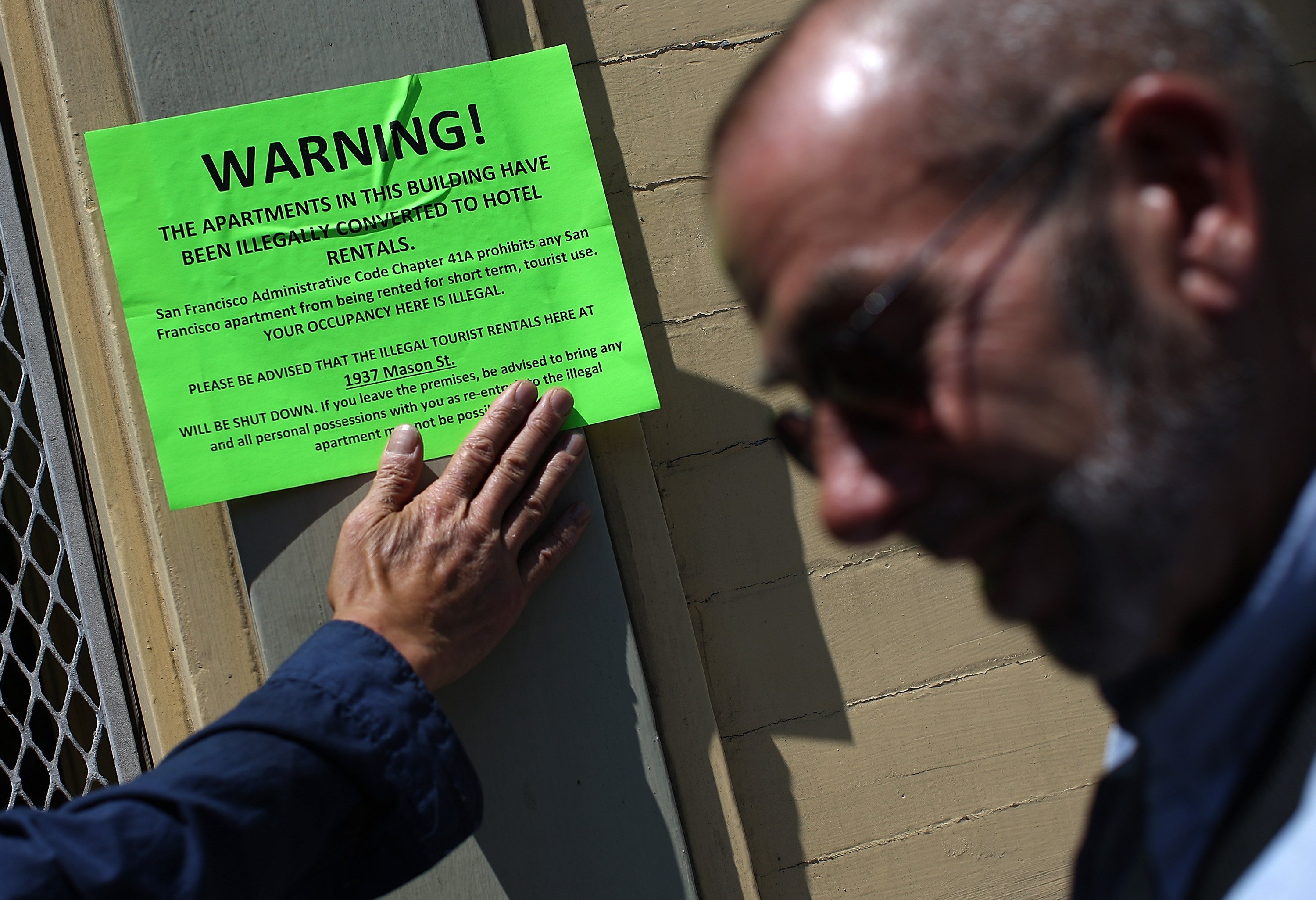 In reality, New Yorkers have not been allowed to rent out entire apartments for less than 30 days since 2010, the New York Times reports. Some tenants have ignored this rule (and landlords have looked the other way) — often in cases where the tenants are going on vacation and are looking to subsidize their trip with cash from Airbnb rentals, Slate reports.
However, there's another side to the rental market that government officials claim is much more insidious. In the worst case, commercial vendors buy up empty apartments and turn them into full-time listings on Airbnb, never having a tenant in the first place. Politicians argue that pseudo-hoteliers are decreasing the number of rentals available for New York residents, driving up rent prices. One 2014 report from New York's attorney general insinuated that platforms like Airbnb are "fueling a black market for unsafe hotels," saying that at the time, about 72% of the rentals listed for New York locations on the site were illegal.
For many New York residents, this claim probably strikes close to the heart — or at least the wallet. The rental market in many neighborhoods of the city are astronomically high, and securing a rent-controlled apartment is like striking gold. But like it or not, the home sharing economy is growing, both in size and legitimacy. A recent report studying business travel trends found that business-related bookings increased 56% from 2015 to 2016 across all home sharing platforms, with travelers often staying a few nights longer at in-home rentals compared to hotels. That, and the entire market at large, is a business Airbnb will fight to protect.
Airbnb: We're legit, and we're protected by law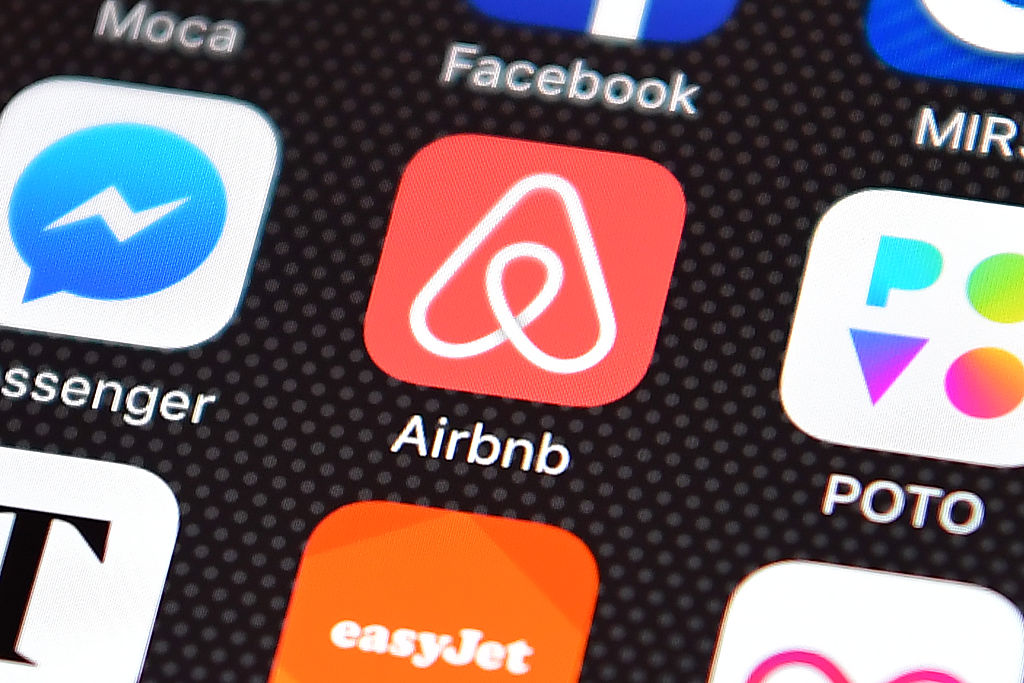 According to the New York Times, Airbnb renters in New York City generated $1 billion in revenue last year, of which the company takes a cut. To lose out on the largest rental market in the U.S. would be a swift kick, especially if wary renters start delisting their rooms.
In the lawsuit it filed, Airbnb argues that the new law violates its right to free speech and due process, along with the protections it is given by the Communications Decency Act. That act states that websites cannot be held accountable for information its users post — in this case, entire apartments for rent while the tenants are away. The harm to the company comes in the form of extra manpower to monitor those postings, the company claims.
Airbnb claims it has already taken sufficient action against the illegal postings referenced in the 2014 attorney general's report. It said it has removed almost 3,000 commercial operators from its site. According to CNN Money, Airbnb also recently disclosed that 96% of its users in New York have only one rental listing on the site. Slate reports that the median number of nights rented out for a property in New York is 44 nights per year — certainly not suggesting that a commercial operator is listing it full-time, in most cases.
Follow the money, and see where it goes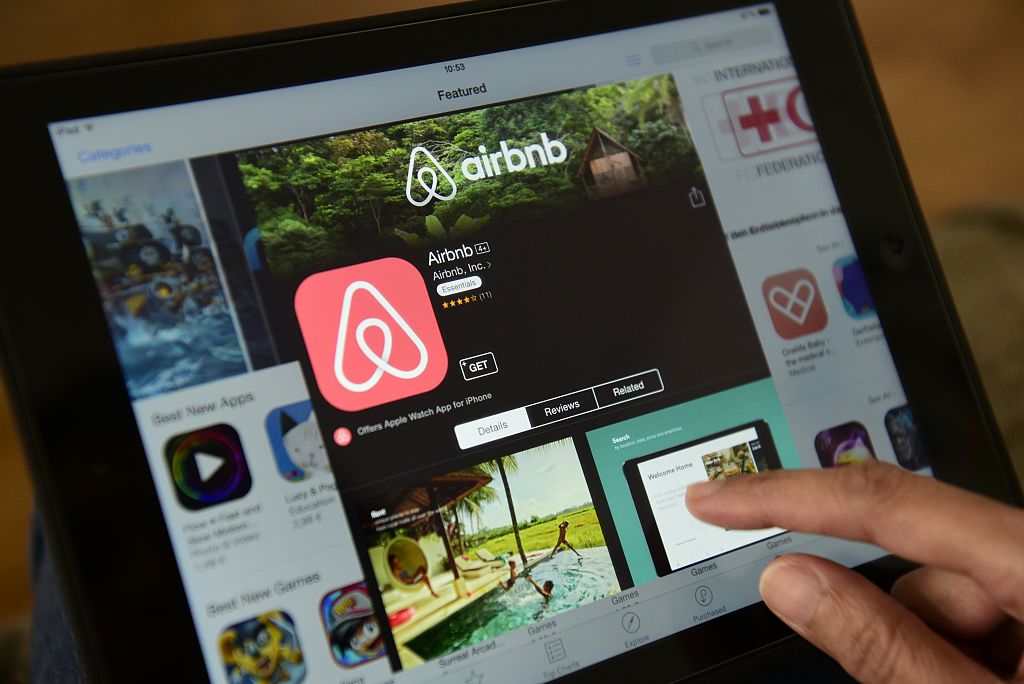 It can be argued that this is an issue of special interests, not one of what's right for New Yorkers. Airbnb was quick to point out that the powerful hotel lobby in the city has been whispering in Cuomo's ear for years, hoping to clamp down on the growing rental competition.
"In typical fashion, Albany back-room dealing rewarded a special interest — the price-gouging hotel industry — and ignored the voices of tens of thousands of New Yorkers," said Josh Meltzer, head of Airbnb's New York public policy.
Despite growing competition, New York's hotel industry doesn't appear to be hurting. A 2016 report from the state's comptroller shows that visitors spent $11.6 billion on lodging in 2014, and the industry has continued to add thousands of rooms each year to keep up with demand. The report shows that another 26,500 rooms are expected to be added by 2019. However, the report does mention Airbnb specifically as an area of vulnerability, representing the lot of "nontraditional competitors." If you've got the lobbying dollars to secure yourself against that threat, why not use them?
Legislators who advocated for the law, including bill author Linda B. Rosenthal, were quick to return the finger-pointing. "Airbnb put a lot of pressure on Governor Cuomo and spent millions, so I'm gratified that he stood up for the cause of affordable housing and protecting tenants," she said.
It's safe to say that the city also has a vested interest in cracking down on Airbnb's business, however. CNN reports that the city can be denied tax revenue when rental listings are handled on channels like Airbnb. There's a reason a hotel is listed for $100 per night but the final cost is more like $200 — local taxes swoop in on that final tab. Airbnb gives its renters information on collecting an occupancy tax, and in cities like San Francisco and Portland, it collects it automatically for the renters. However, the site makes no mention of doing the same in New York City, so it's unclear how many rental properties are collecting the required taxes and sending them to the tax authority on their own.
Who loses? New Yorkers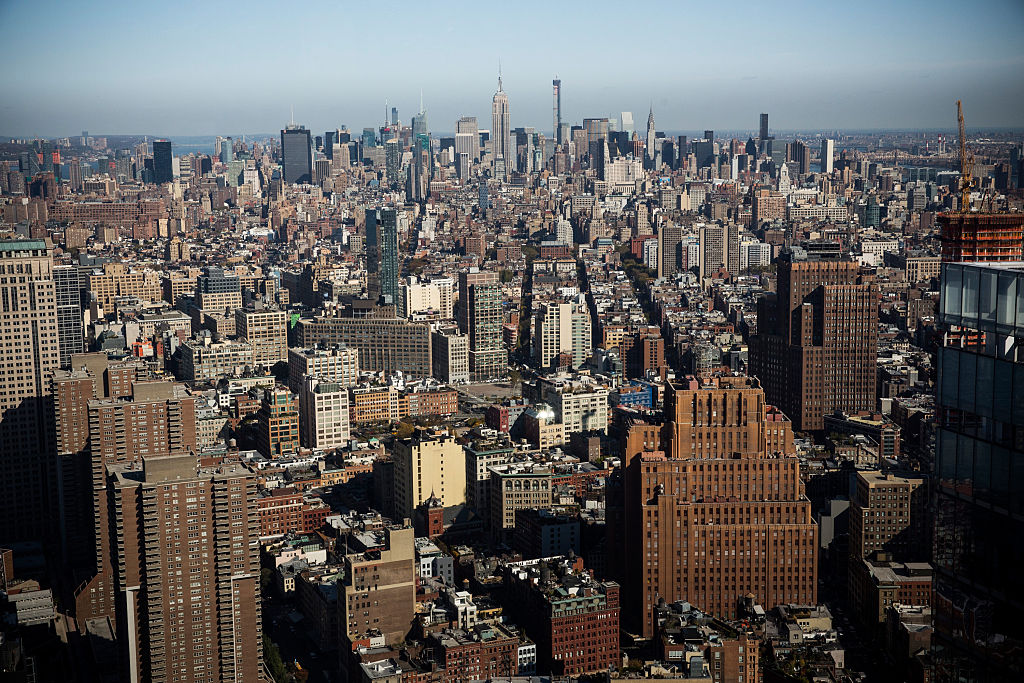 Whether the law was enacted to protect hotels, the city's tax revenue, or altruistically to fight rising rent prices, New Yorkers using sites like Airbnb are ultimately on the losing end. If they're renting a room while continuing to live there, they're in the clear. But any time they rent out their space and they aren't living there, they face hefty fines.
The city of San Francisco enacted a similar law, but as Slate points out, it targets the fines at Airbnb itself, not the people renting out their properties. In similar cases, the government tends to shield third-party sites from liability, which means San Francisco might not be successful with its levies. New York has a better chance of recouping its fines, but at the expense of regular residents.
It might look like a smart move now, but could turn ugly if normal residents — not commercial renters — are stuck with the tab. What's more, it could become a problem for more people across the country if other cities follow New York's lead.
More from Culture Cheat Sheet: