Miley Cyrus, Chrissy Teigen, and More Celebrities Who Adopted Their Pets
Celebrities often own the finest items life has to offer. They have designer clothes, designer handbags, and designer dogs to tote around in those handbags. But many celebrities have shunned dishing out thousands for those perfect little pocket pooches in favor of adopting their pets. Some of these celebrities are longtime animal activists, while others just happened to fall in love with an animal who needed a home.
Here are 15 celebrities who chose to adopt, not shop.
1. Nikki Reed and Ian Somerhalder
Actress Nikki Reed and her husband, actor Ian Somerhalder, are huge animal people. Somerhalder has his own foundation that supports animals, and Reed recently launched a cruelty-free lifestyle line. Together, the couple have several adopted pets, according to InStyle, including their pit bull Nietzsche and German shepherd Enzo.
2. George and Amal Clooney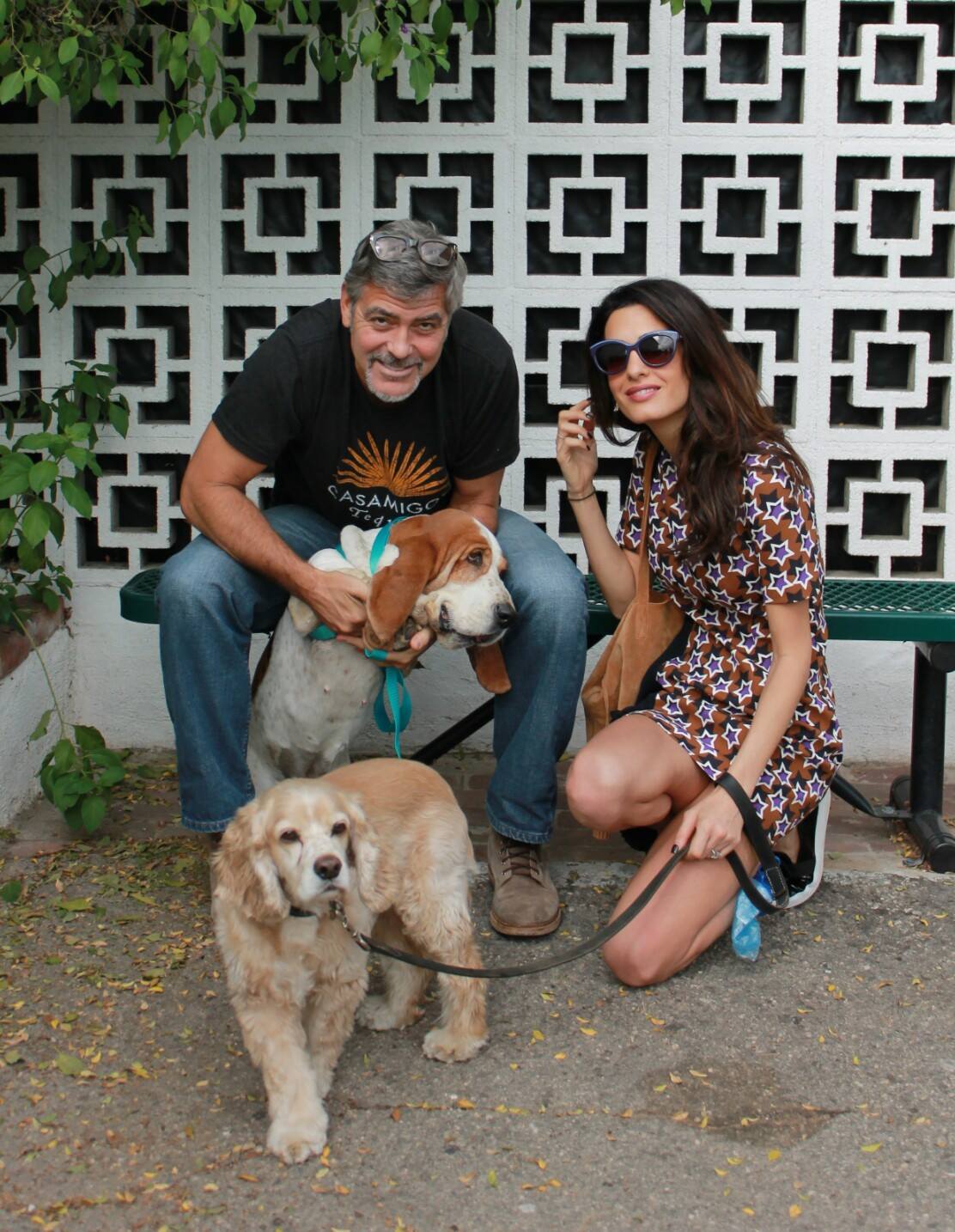 Before their much-anticipated (human) twins appeared on the scene, actor George Clooney and human rights lawyer Amal Clooney had a pair of rescue pups. They're proud parents to basset hound Millie and cocker spaniel Louie.
3. Ariana Grande
Singer Ariana Grande has her own dog squad. She has rescued many of them from shelters and urges her fans to adopt, too. And she says she has an extra special bond with her beagle-chihuahua mix Toulouse.
4. Nina Dobrev
Shortly after the death of her 18-year-old cat, actress Nina Dobrev adopted a border collie-Australian shepherd puppy named Maverick. And she promptly made Maverick an Instagram account (which probably has more followers than yours).
5. Miley Cyrus
Singer and actress Miley Cyrus likes to live life to extremes. And that includes rescuing animals. Cyrus is outspoken both about her rescue pets and vegan lifestyle. One of her newest additions is a beagle named Barbie, who otherwise could have lived a life subjected to animal testing.
6. Liam Hemsworth
Not to be outdone by his on-again fiancee, Cyrus, actor Liam Hemsworth has two rescue dogs of his own: pit bull Tani and labradoodle Dora. And it seems like these pups get along just fine with Cyrus' pack.
7. Sophia Bush
Actress Sophia Bush is a longtime animal lover. After losing her rescue dog Patch, she took to fostering. And that's when she met puppy Frankie. Initially, she had intended to foster the pup to help her find a home, but their bond was too strong. So Frankie became an official part of her family.
8. Ryan Reynolds
Ever walk into an animal shelter with no intention of adopting and suddenly decide you absolutely had to have one of the dogs? Actor Ryan Reynolds did. He was at a humane society looking for a dog for a friend, not himself, when he spotted "this big, dumb-looking retriever" and knew he had to have him. Reynolds sprung Baxter from the shelter, and he's been part of his pack ever since.
9. Kaley Cuoco
Actress Kaley Cuoco has rescued numerous pets and uses her star power to advocate for animals. She recently added a mini horse named Shmooshy to her family, who already is harnessing some star power of her own on her Instagram, Life With Shmooshy.
10. Amanda Seyfried
Actress Amanda Seyfried's dog Finn is truly her best friend. "You have this incredible connection to this beautiful bundle of love. There's nothing like it," she tells People of Finn. And he inspired Seyfried to partner with Best Friends Animal Society to promote adopting pets.
11. Hilary Swank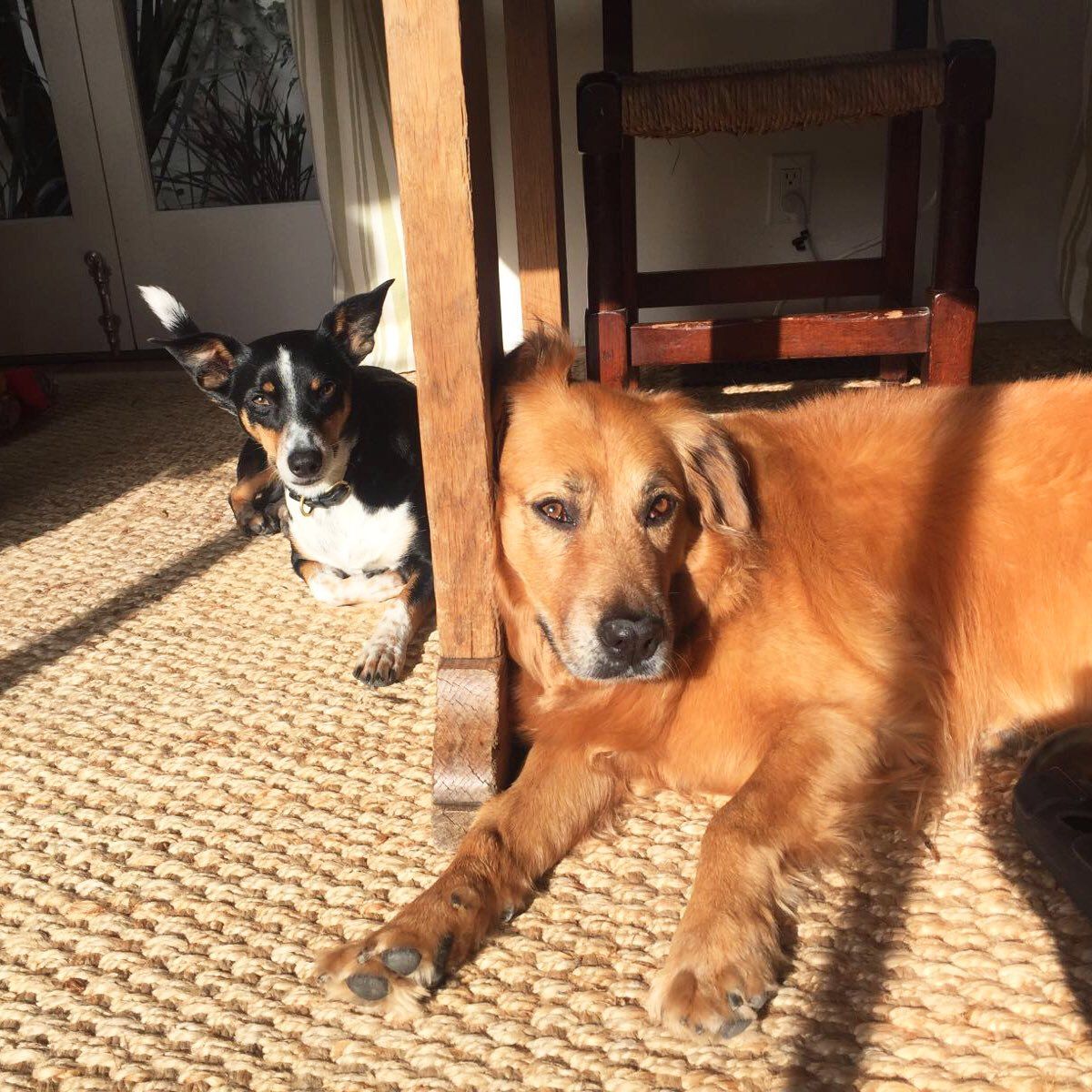 Actress Hilary Swank is a huge advocate for adoption, rescuing several of her own pets over the years. "Up to 25% of homeless animals are purebred, if people are looking for a purebred. There are puppies; young, already trained dogs; and senior dogs," she tells The Bark, explaining how people should be able to find the right fit through adoption. And she says of dogs, "They just look at us and see us for who we really are, when we sometimes feel that no one is able to do that."
12. Chrissy Teigen and John Legend
John Legend and Chrissy Teigen are relationship goals — and they might be dog parent goals, too. They are proud parents to Puddy, Pippa, and Penny, a three-legged French bulldog they adopted back in 2014. How much do you want to bet their next dog's name starts with a P?
13. Jane Lynch
Actress Jane Lynch has adopted several animals and even worked with PETA to promote spaying and neutering pets. Lynch tells Cesar's Way she adopts simply "to give a doggy a home (that) needs one." She recently lost her Lhaso Apso Olivia but promptly adopted cocker spaniel Bernice to join her Australian koolie mix Millie.
14. Miranda Lambert
Singer Miranda Lambert grew up rescuing animals, and now she has a whole menagerie of her own, including seven dogs, four cats, five horses, and two mini horses. She tells Modern Dog Magazine her dogs especially help to keep her grounded. "They don't know 'Miranda Lambert,' they know 'mom.' … They love the person I am even if I never sing another note," she says.
15. Simon Cowell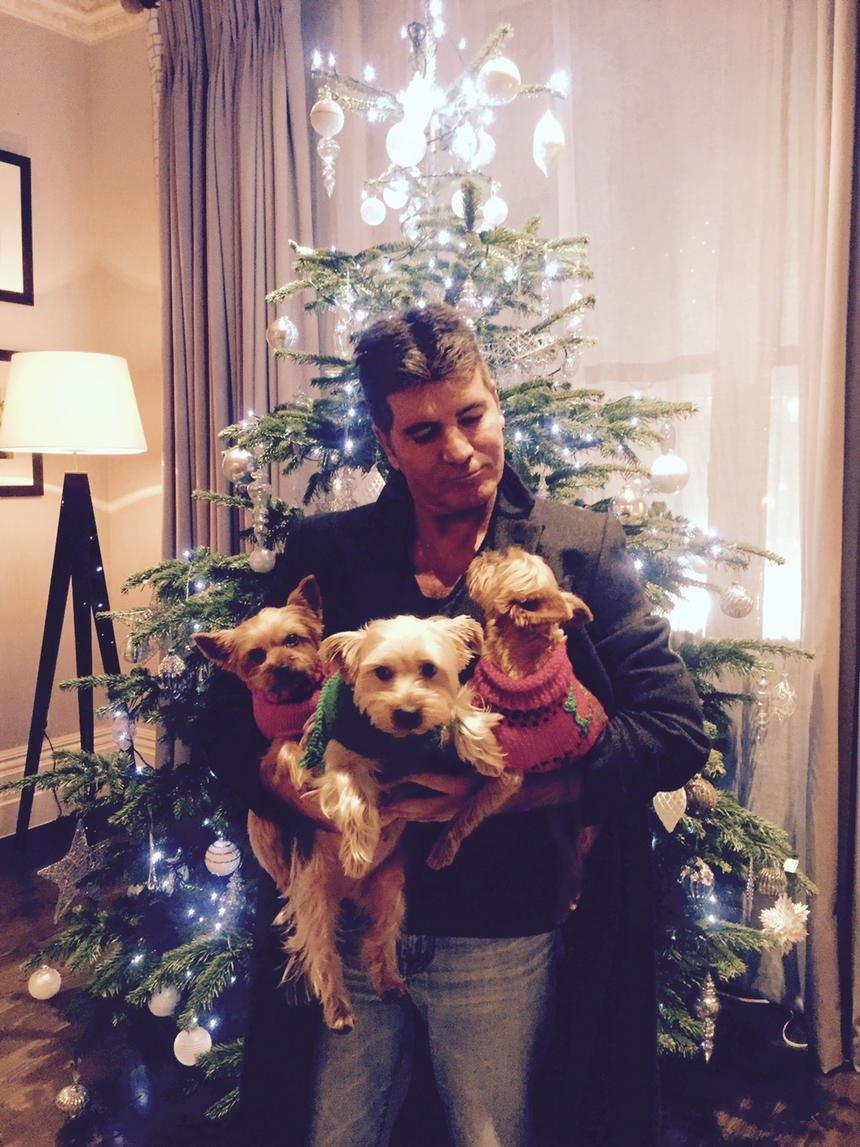 This might come as a furball curveball, but the often-snarky TV show judge Simon Cowell has a soft side for tiny rescue pups. He adopted Yorkshire terriers Squiddly and Diddly (yep) back in 2013 and later added Freddy to the pack.