Nobody Wants to Live in This Expensive, Overpopulated City Anymore
There's only one reason why families would undergo a complicated move. The magic word? Affordability. Unless relocating to a new city meant putting more money back in your pocket, there's little incentive to pack down the ol' U-Haul and move to an entirely new place. But this is exactly what's happening across the country. Owning a home is becoming increasingly more expensive in places like San Francisco and New York, especially when considering taxes.
Real estate site Redfin tracked migration across the U.S. to find the cities experiencing the highest resident outflows and inflows as a result of affordability changes. One city (page 7) is becoming so overpopulated and expensive that people are leaving in droves. In fact, so many people are moving that U-Haul rental prices are hitting the thousand-dollar mark.
Here are seven cities people are ditching faster than ever. We'll also highlight the more affordable cities they're headed to on their way out.
The 7 cities people are leaving
High taxes and even higher housing prices are spurring a mass exodus of people from these seven cities. Based on the percentage of the population searching elsewhere, one city in particular has a serious outflow issue.
7. Seattle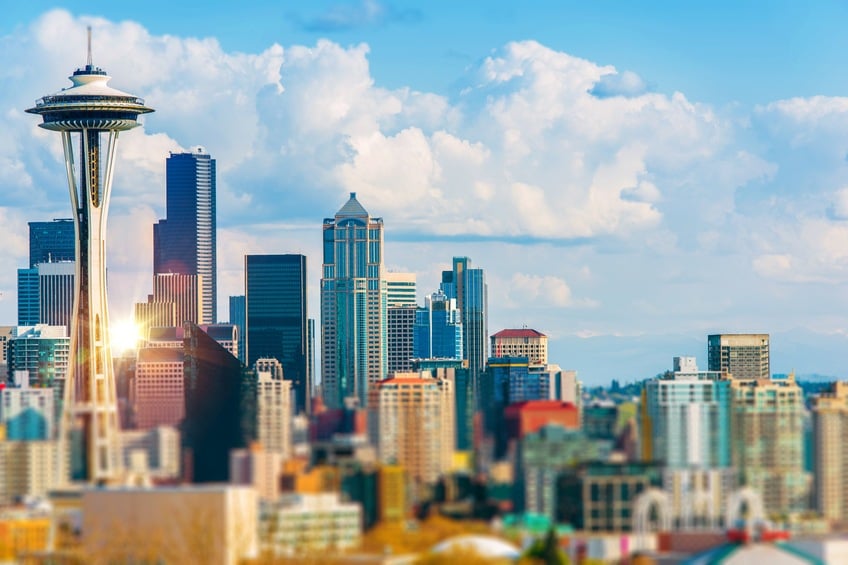 Percent of people searching elsewhere: 10.4%
Median home price: $717,800
Seattle is commonly listed as a trendy city experiencing an economic boom. But Redfin data shows the number of people leaving this city is beginning to increase — Amazon headquarters or not. Zillow echoes our statement of unaffordability, as the median home price tops $720,000 as of April 2018. Home values were 10% higher year over year and they'll continue to climb.
Next: A Southern city that's not like the others
6. Houston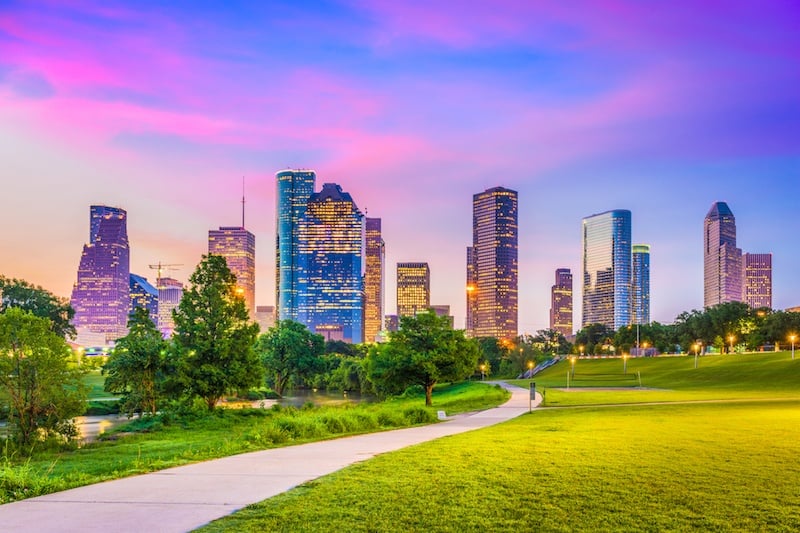 Percent of people searching elsewhere: 24.9%
Median home price: $325,000
Southern cities are usually deemed affordable, but Houston's housing market is nothing to write home about. Texas is home to some of the highest property taxes in the country. Add in Houston's median home price of $325,000 and it's easy to see why almost 25% of its population is considering a move.
Next: A major U.S. city losing residents at a high rate
5. Chicago

Chicago's population is shrinking. | Ibsky/iStock/Getty Images
Percent of people searching elsewhere: 8.9%
Median home price: $299,800
Chicago is another major U.S. city experiencing a higher-than-average net outflow of residents year-over-year. Losing nearly 9% of its sizeable population is surely a noticeable change for locals who have the means to stay put. Housing prices are already high for the area and are expected to rise 1.8% within the next year. Ironically, though, Redfin says the top destination for Chicago movers is L.A. — an equally unaffordable home base.
Next: No love for the nation's capital
4. Washington D.C.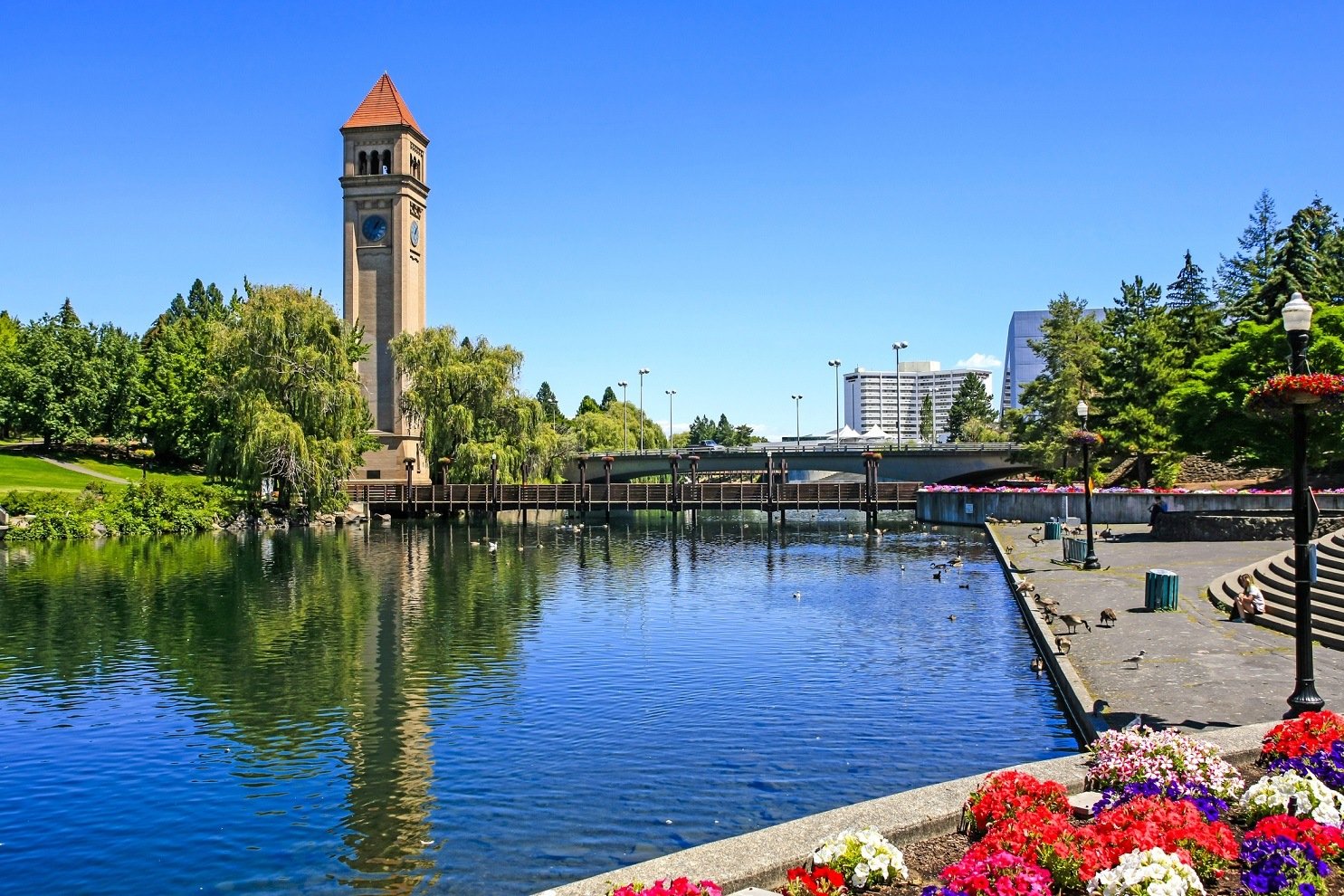 Percent of people searching elsewhere: 10.2%
Median home price: $549,000
People living in the nation's capital are searching for more affordable living arrangements. Maybe it's the political tensions plaguing the area or the steep median home price of $549,000 thats causing such an exodus, but D.C. locals are considering Philadelphia (the original nation's capital) as another, budget-friendly option.
Next: Thousands of people are ditching this California city
3. Los Angeles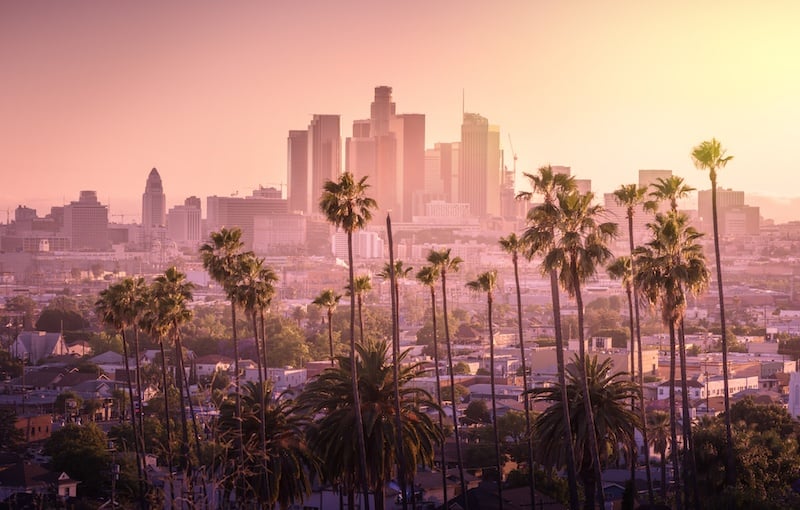 Percent of people searching elsewhere: 15.5%
Median home price: $775,000
Lofty L.A. living comes at a price. $775,000 to be exact. A staggering 15.5% of its population, or 11,326 people, hope to lower their cost of living expenses by moving elsewhere according to Redfin data. High taxes and long commutes make nearly every other city in American a better option for homeowners on a budget.
Next: Is the East Coast the best coast?
New York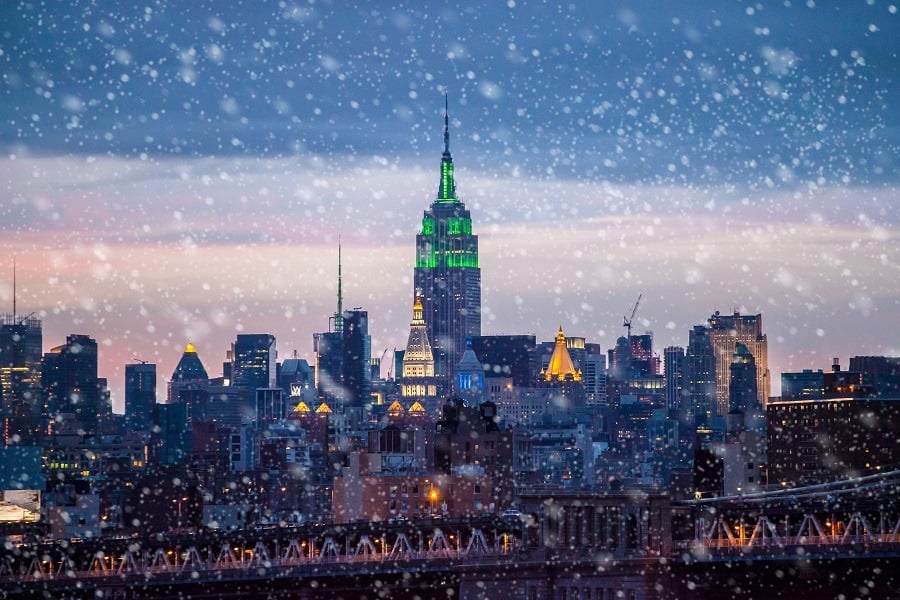 Percent of people searching elsewhere: 33.4%
Median home price: Varies
The East Coast doesn't fare much better than the West Coast when it comes to net outflows. Home prices vary depending on where you live in the Big Apple, but they're all costly. Manhattan's median home price tops $1,695,000 while nearby Brooklyn averages $759,000. Recent tax changes prompted more than 12,500 people to abandon the city limits according to Redfin data, but that's nowhere near the number of people ditching the next overcrowded, overpriced city on the list.
Next: The 1 city where people are leaving the fastest
1. San Francisco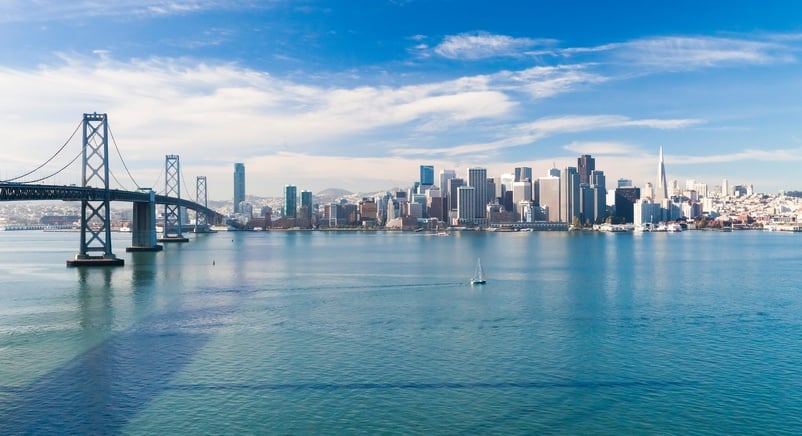 Percent of people searching elsewhere: 19.4%
Median home price: $1,195,000
The San Francisco Bay Area is experiencing such an extreme shift in housing prices that the cost of living is almost unbearable. Redfin found San Francisco lost more residents than any other U.S. city by late 2017, a total 15,489 people. Nearly 20% of those surveyed said they were considering other cities like Sacramento or Seattle to start over. This makes sense, though. Zillow says the median home price in the area is close to a whopping $1.2 million. So, what exactly is the issue here?
Next: Why San Francisco is in trouble
What's wrong with San Fran?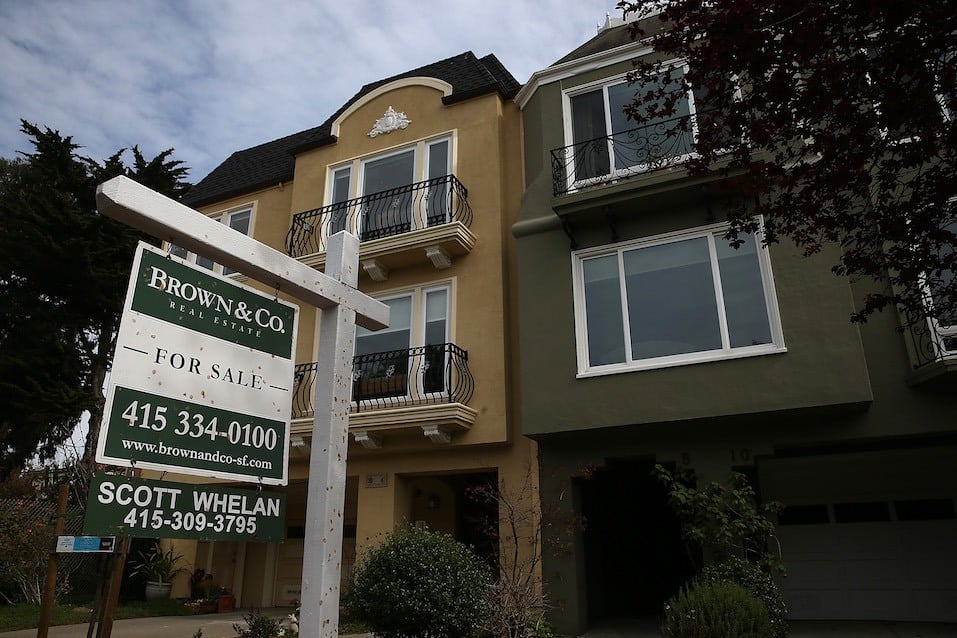 San Francisco's most pressing issue is supply and demand. Low inventory is driving housing prices so high that even Silicon Valley investors are uprooting their businesses and heading east where the housing market is much more reasonable. Of course, remote work makes this exodus much easier for companies to do. San Francisco lost net 15,489 residents — roughly 24% more than New York City.
The transitions have become so extreme that U-Haul moving vans shortages have inflated costs by the thousands. SF Gate reports that it costs $2,000 to rent a truck from San Jose to Las Vegas, but only $100 to go in the opposite direction. Still, it doesn't seem to be stopping residents with relocation on the brain.
Next: Here are the cities where people are headed instead
7 cities people are moving to
The steady stream of movers fleeing coastal cities must plant roots somewhere. Here is where they're choosing to go.
7. Dallas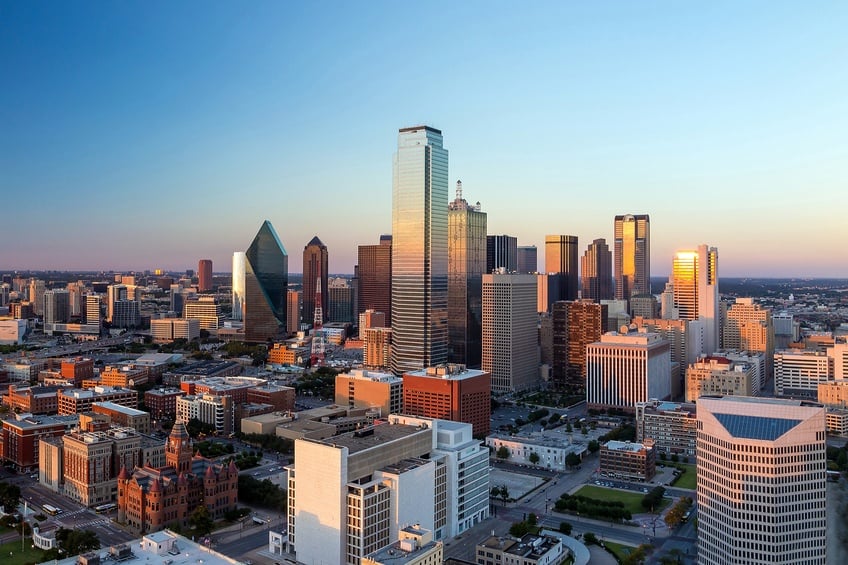 Percent of people searching from elsewhere: 22%
Median home price: $394,000
People left Houston in droves due to unreasonably high taxes and an unaffordable housing market, yet nearby Dallas is experiencing an influx. Redfin data shows most new Dallas residents hail from Los Angeles. And considering their home prices are nearly double Dallas' median home price, this relocation seems like a wise move.
Next: A trendy and affordable city
6. Portland, Oregon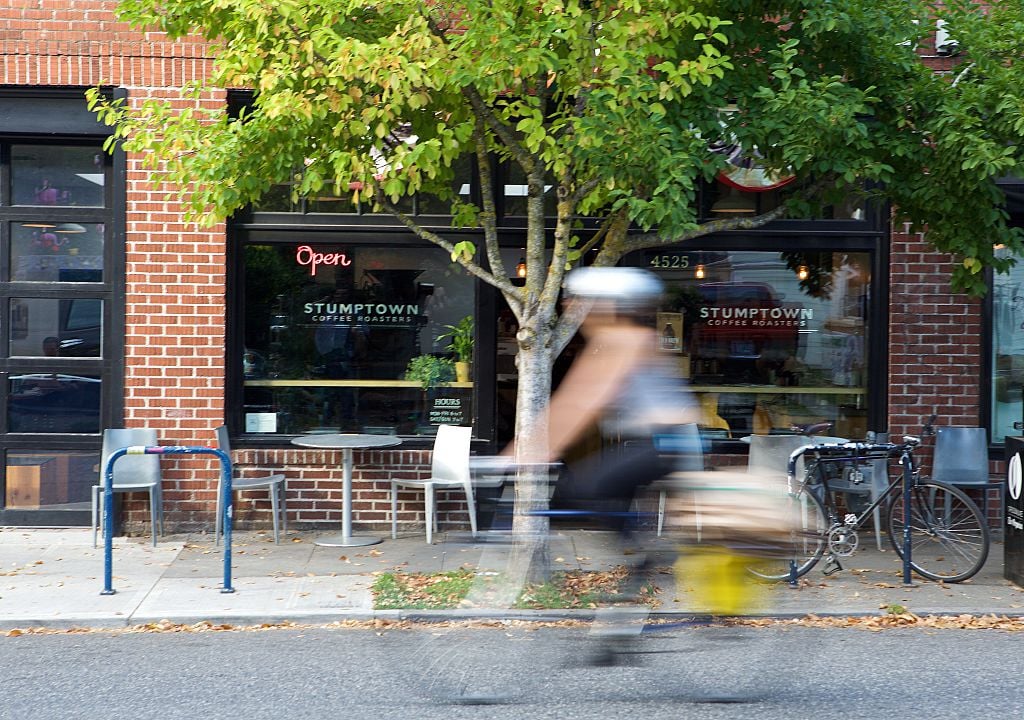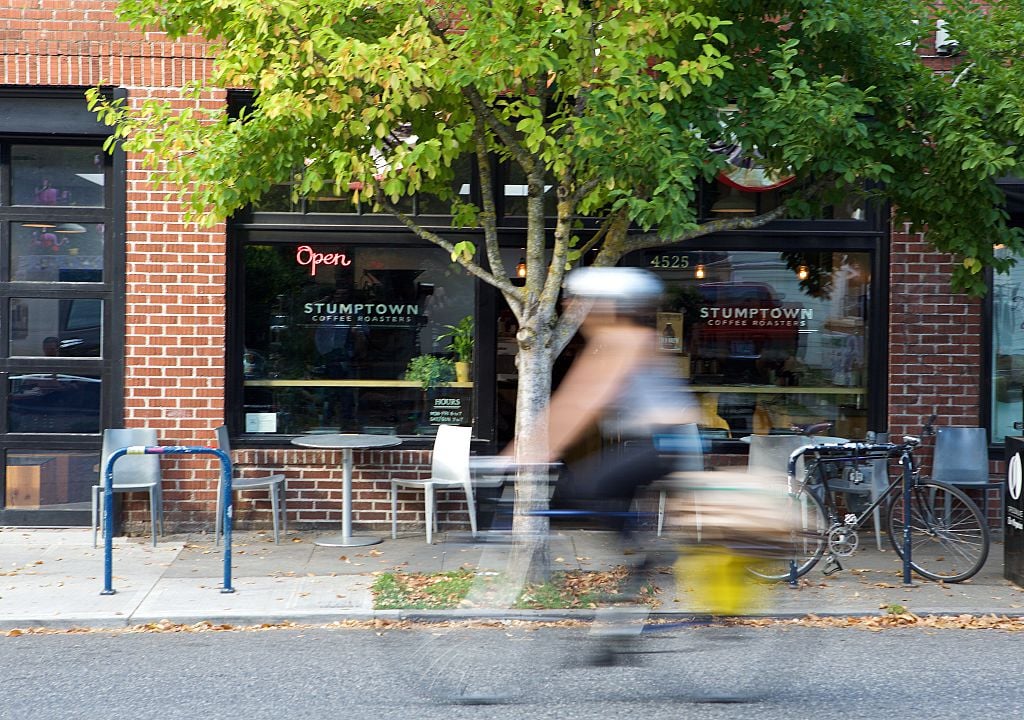 Percent of people searching from elsewhere: 16.4%
Median home price: $450,000
Seattle may be overpopulated and overpriced, but Portland is not. Its median home price is much more reasonable for the Pacific Northwest residents who are unwilling to abandon West Coast living completely. More than 2,200 people, mostly from San Francisco, made the trek up north to establish roots in Portland last year.
Next: A profitable move to the South
5. Atlanta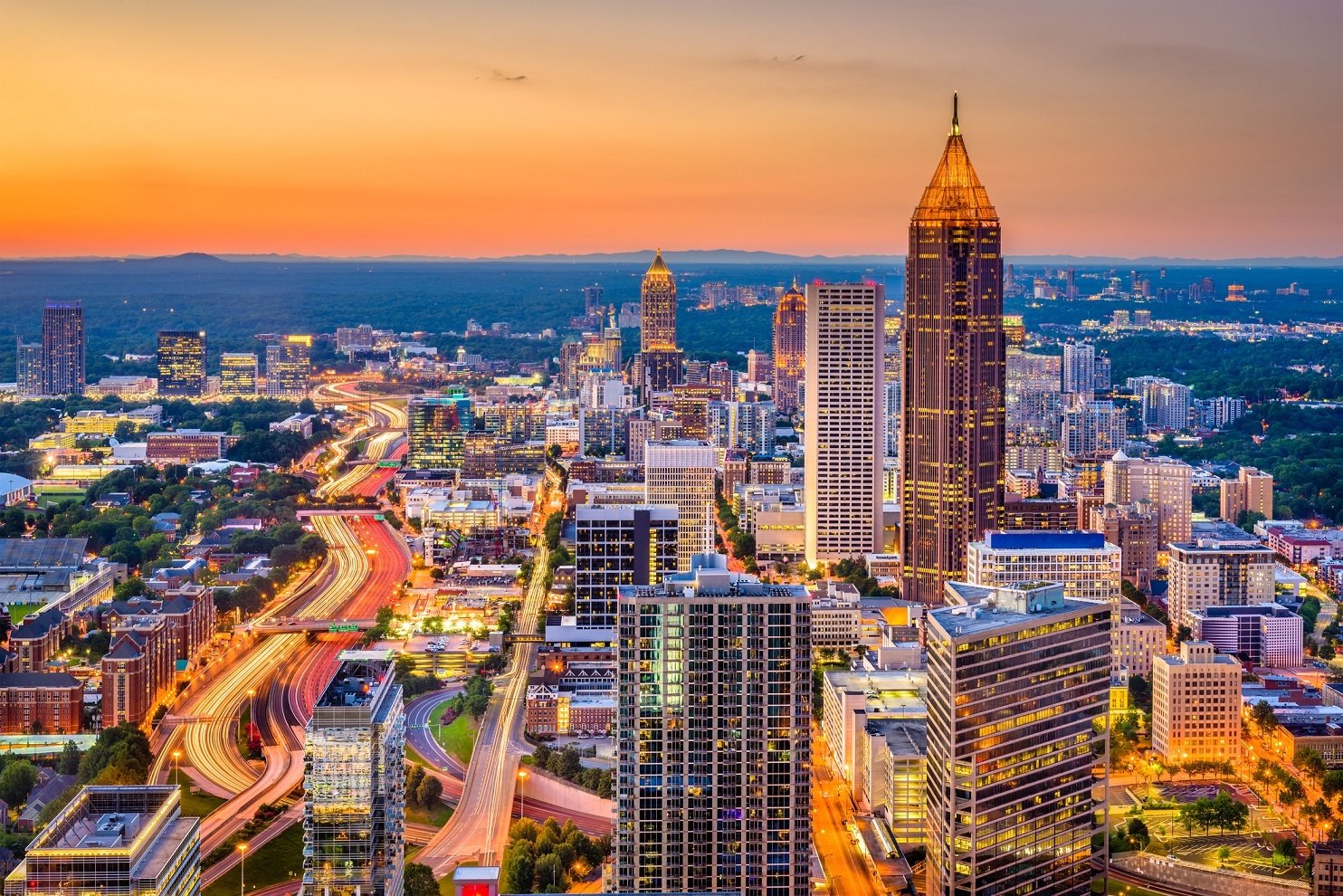 Percent of people searching from elsewhere: 25.9%
Median home price: $310,000
There's hardly a more affordable housing market than the Atlanta metro area. More than 25% of real estate searches in Atlanta came from outside cities like New York. Redfin's calculations state New York residents who consider a move to Atlanta could save $5,809 in taxes and enjoy a median sale price $161,000 lower than what they're used to up north.
Next: A California alternative to San Francisco
4. San Diego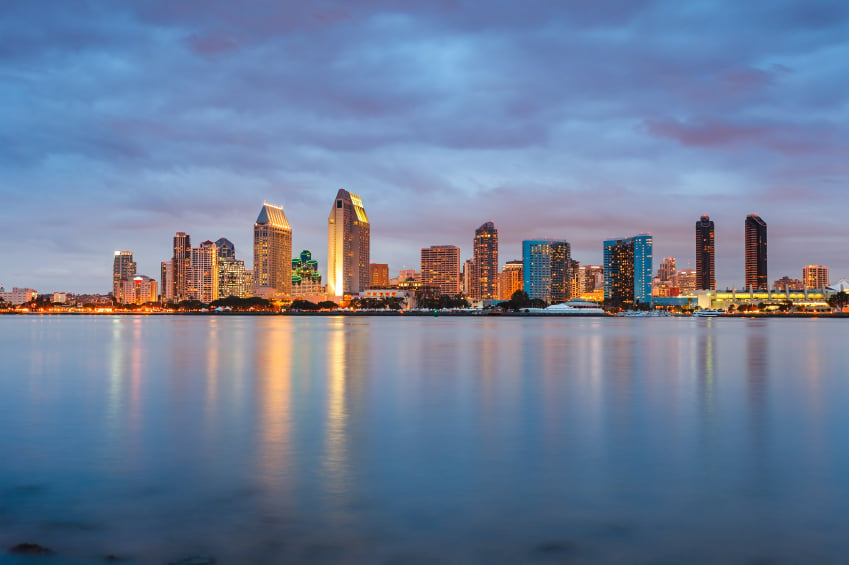 Percent of people searching from elsewhere: 26.4%
Median home price: $674,999
San Diego is among the cheaper major metropolises in California. Therefore, it's understandable why its one of the most desirable cities for residents looking to save money. A median home price of $674,000 is much lower than Los Angeles or Seattle — the areas from which most of San Diego's newest residents hail.
Next: A move that's also considered financially responsible
3. Las Vegas
Percent of people searching from elsewhere: 43.4%
Median home price: $285,000
As mentioned earlier, chartering a U-Haul to Las Vegas isn't cheap. Still, people are arriving by the masses as they make the trek from the coast inward to enjoy a lower cost of living. Redfin calculations say a family from Los Angeles might save $7,785 in taxes buying a home that costs $333,000 less than one in L.A.
Next: The second-best city to move to
2. Phoenix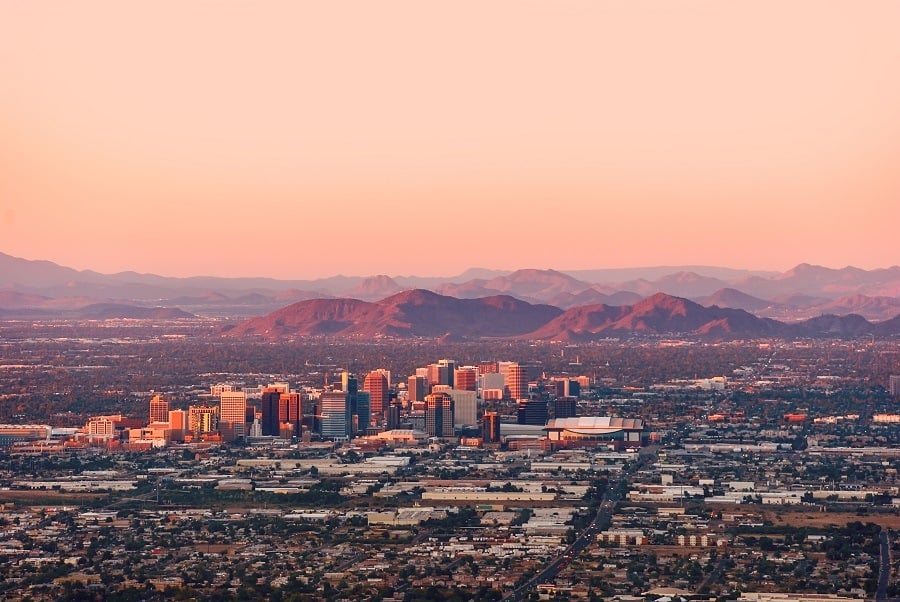 Percent of people searching from elsewhere: 30.1%
Median home price: $274,694
It seems the desert is calling. Phoenix, Arizona is the No. 2 destination for movers ditching high-cost cities. Of course, most of its new residents are people from Los Angeles searching for similar weather in an urban environment. More than 3,100 people infiltrated Phoenix's affordable housing market last year.
Next: More people moved to this city than any other
1. Sacramento, California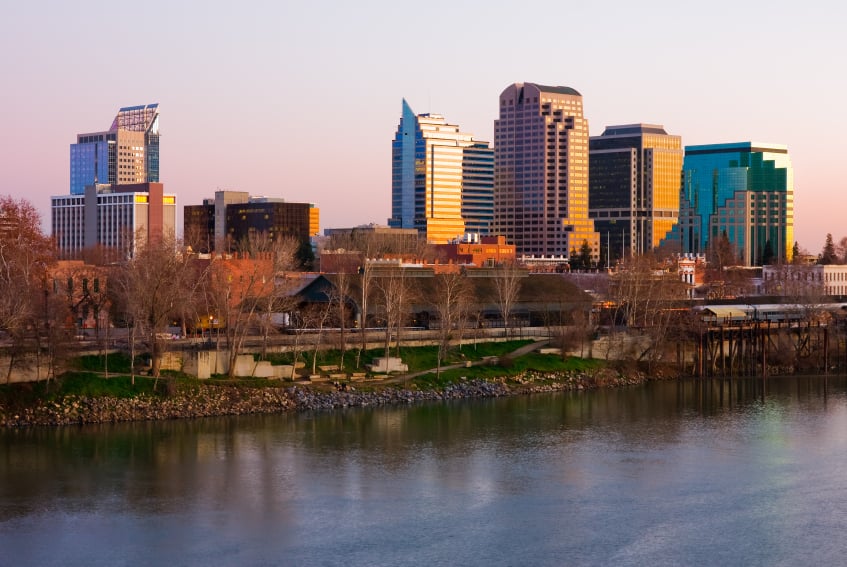 Percent of people searching from elsewhere: 37.7%
Median home price: $310,000
By now we know people can't afford to live in L.A. But they remain unwilling to give up that California lifestyle. The solution? Head north to Sacramento. Taxes are still high, but more than 4,100 people agree Sacramento is one of California's most affordable metropolises. The housing market is projected to grow 6.8% within the next year as more and more people flee San Francisco, L.A., and New York for this growing city.
Follow Lauren on Twitter @la_hamer.
Check out The Cheat Sheet on Facebook!