Unique Burger Recipes for a Delicious Dinner
If you're anything like most Americans, burgers make it onto your list of favorite foods. While most of us think of fast food for these eats, higher-end restaurants are adding their own gussied-up versions to menus as well. Instead of shelling out $20 or more for one of those creations, make something yourself. Just because you're doing the cooking doesn't mean you have to stick to the same old routine. Grill up one of these patties, and you can indulge in something that costs less but is just as flavorful.
1. Tuna Niçoise Burgers
Seafood lovers will go crazy for this tuna creation from Food & Wine. While the classic salad involves a lot of fussy layering and cooking a bunch of different elements separately, this sandwich is a lot easier. Since the ingredient list is short, you want to make sure you're using top-notch stuff. When picking tuna, always go for flesh that looks firm with no unpleasant odor. If you're new to buying seafood, ask a fishmonger for advice. They're happy to help.
Ingredients:
1¼ pounds fresh tuna, diced
2 scallions, thinly sliced
12 pitted kalamata olives, coarsely chopped
1 tablespoon salted capers, rinsed and minced
Salt and freshly ground pepper
Extra-virgin olive oil, for brushing
¼ cup mayonnaise
1½ teaspoons anchovy paste
4 brioche buns, split and toasted
Sliced tomatoes
Arugula
Directions: Spread the tuna, scallions, olives, and capers on a plate and freeze for 5 minutes. Transfer to a food processor and pulse until tuna is finely chopped. Transfer mixture to a medium bowl, season with salt and pepper. Form mixture into 4 (4-inch) patties.
Light a grill or preheat a grill pan. Brush burgers with oil and grill over moderately high heat, turning once, until golden and crusty, and just cooked through, about 6 minutes. In a large bowl, mix mayonnaise with anchovy paste. Spread onto buns. Top with burgers, tomato, and arugula. Serve.
2. Buffalo Chicken Burgers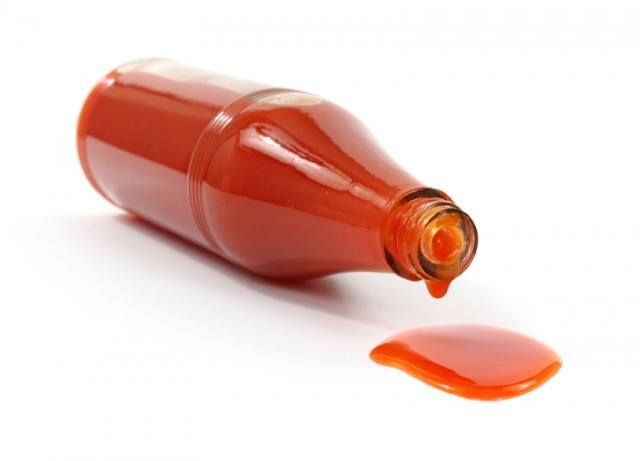 Even devoted wing fans need a break from that greasy mess now and again. These Buffalo Chicken Burgers from Self, which can be found via Epicurious, load all the bar snack's flavor into a much easier-to-eat package. This recipe uses the microwave to quickly cook some carrots. Then mash them and add in the chicken, celery, cheese, and some breadcrumbs. Baste the patties with hot sauce while they cook for a serious hit of heat and tang. Then serve them up on buns with some cheese and lettuce.
Since these patties are made from poultry, medium rare isn't an option. Overcooked is no good either, because the burgers will get really dry. Using an instant-read thermometer is the best way to make sure you cook them long enough without going overboard.
Ingredients:
½ cup sliced carrots
1 pound ground white-meat chicken
2 egg whites, lightly beaten
1 celery stalk, roughly chopped
½ cup panko breadcrumbs
¼ cup blue cheese, plus more
1 teaspoon cornstarch
¼ cup hot sauce
Vegetable oil
4 large kaiser rolls, split
Iceberg lettuce
Carrot and celery sticks
Blue cheese dressing
Directions: In a microwave-safe bowl, combine carrot slices with 2 tablespoons water; microwave on high, stirring every minute, until very tender, about 3 minutes. Drain and let cool, mash. Add chicken, egg whites, celery, breadcrumbs, and cheese. Mix to combine and form into 4 (¾-inch-thick) patties.
In another bowl, stir cornstarch and hot sauce to dissolve. Set aside. Coat a grill rack or grill pan with cooking spray and grill patties over medium-high heat for 6 minutes; flip and grill 4 minutes more. Brush with hot sauce mixture; grill until internal temperature reaches 165 degrees Fahrenheit, about 2 minutes longer.
Place 1 burger on each bun. Garnish with lettuce and additional cheese. Serve with carrot and celery sticks with blue cheese dressing for dipping.
3. Mediterranean Lamb Burgers
Americans may love their meat, but lamb doesn't get much love. It's too bad, since it's full of protein, iron, and B vitamins. The delicate flavor is a nice change from beef, plus the ground meat works in nearly any recipe that calls for hamburger. We particularly like Chowhound's Mediterranean Lamb Burgers, which get a serious amount of flavor from feta and harissa. Serve these up with a Greek salad on the side for a real feast.
Ingredients:
 Mayonnaise
½ cup mayonnaise
¼ cup harissa
Burger
1½ pounds ground lamb
¾ cup finely chopped yellow onion
2 tablespoons coarsely chopped fresh cilantro
1 large egg
2 teaspoons minced garlic
2 teaspoons ground cumin
1½ teaspoons kosher salt
½ teaspoon freshly ground black pepper
Vegetable oil, for grill
To assemble
4 kaiser rolls, split and toasted
¼ cup crumbled feta cheese
16 (¼-inch-thick) slices English cucumber
4 romaine leaves
Directions: Mix mayonnaise and harissa in a small bowl to combine. Cover and refrigerate. Meanwhile, place all of burger ingredients, except for oil, into a large bowl. Using hands, mix just until combined. Divide mixture into 4 equal portions and form each into a (½-inch-thick) patty. Using thumb, make an indentation in middle of each, to ensure flat patties. Transfer patties to plate and refrigerate while you heat grill.
Heat grill pan or outdoor grill to medium-high heat. When ready, use tongs to grease grate with several layers of paper towels dipped in vegetable oil. Place patties on grill, close, and cook undisturbed until marks appear on bottom. Using a spatula, flip patties, and close grill again. Cook until your desired doneness, 6 more for well. Remove to a clean plate and rest for 5 minutes.
Spread about 1 tablespoon of mayonnaise on each roll. Divide feta among bottom halves, then add cucumbers, then patties. Finish with a lettuce leaf, close and serve.
4. Banh Mi Burger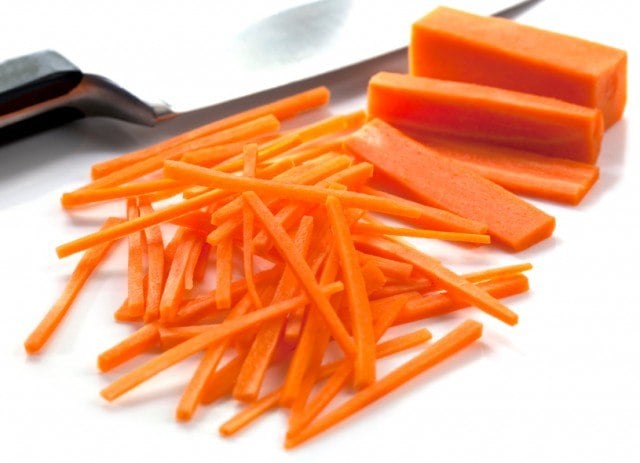 Show off burgers' lighter and brighter side with this recipe from Fine Cooking. Topped with plenty of herbaceous cilantro, spicy chiles, and crunchy veggies, this sandwich will satisfy any palate. While the pickled carrots are great the way they are, you can go even more traditional by also throwing in some daikon radish matchsticks.
To make the burgers, mix the pork with chile sauce, fish sauce, lime juice, and a bit of sugar. Form the mixture into patties and then make an indent in the center of each before grilling. Making them slightly thinner in the center ensures you'll end up with flat burgers, because they'll plump as they cook.
Ingredients:
1 large carrot, peeled and cut into (⅛-inch-thick) matchsticks
Kosher salt
3 tablespoons granulated sugar, divided
¼ cup white vinegar
1 pound ground pork
1 to 1½ tablespoons chili garlic sauce
½ tablespoon fish sauce
½ tablespoon fresh lime juice
Canola oil
4 crusty rolls, split
¼ medium English cucumber, thinly sliced
1 medium jalapeño, cut into thin slices
½ cup loosely packed cilantro leaves
4 thin slices ham
Mayonnaise
Directions: Put carrots in a medium bowl and sprinkle with 1½ teaspoons sugar and ½ teaspoon salt. Using hands, toss until water begins to expel, about 3 minutes. They will soften and liquid will pool. When carrots bend easily without snapping, they are ready. Drain in a colander and rinse under cold water, pressing to remove excess moisture. In same bowl, combine 2 tablespoons sugar, vinegar, and ¼ cup lukewarm water. Stir to dissolve. Add carrots and let sit for 20 minutes.
Meanwhile, combine pork, chili garlic sauce, fish sauce, lime juice, and remaining sugar. Shape into 4 (4-inch-wide) patties and let sit at room temperature for 15 minutes. Prepare gas or charcoal grill, or a grill pan over medium-high heat. Brush grates with oil.
Make an indent in center of each burger, then place on grill. Grill until marks form, about 4 minutes. Flip and continue to cook until an instant-read thermometer reads 145 degrees Fahrenheit, about 3 minutes longer.
Remove burgers from grill and let rest on a plate. Place buns on grill and cook until marks form.
Spread mayonnaise on upper and lower halves of buns. Lay a burger on each, then top with carrot pickle, cucumber slices, chiles, cilantro leaves, a slice of ham, and bun lids.
5. Salmon Burgers With Yogurt-Dill Sauce
When you're looking for something satisfying that won't leave you feeling bloated, these burgers from Martha Stewart's Everyday Food make a great meal. Just mix salmon with a few ingredients, then pop them into the oven for a few minutes while you stir together a sauce. While grilling might be classic, broiling is a better bet with these patties, since they're so delicate.
Ingredients:
1 pound skinless salmon fillet, finely diced
1 tablespoon prepared white horseradish
½ teaspoon grated lemon zest, plus 1 tablespoon fresh lemon juice
1 large egg, lightly beaten
3 scallions, thinly sliced
2 tablespoons plain breadcrumbs
Coarse salt and ground pepper
½ cup plain yogurt
1 tablespoon chopped fresh dill
4 whole-wheat hamburger buns, split and toasted
Romaine lettuce leaves
Directions: Heat broiler, with rack set 4 inches from heat. In a medium bowl, combine salmon, horseradish, lemon zest, lemon juice, egg, scallions, breadcrumbs, 1 teaspoon salt, and ⅛ teaspoon pepper; mix gently with a fork. Form mixture into 4 (3½- by 1-inch) patties; place on a rimmed baking sheet. Broil without turning until browned on top and opaque throughout, 6 to 7 minutes.
Meanwhile, combine yogurt and dill in a small bowl; season with salt and pepper. Serve burgers on buns with sauce and lettuce.