Exempt From the TSA? These People Don't Have to Go Through Airport Security
Nobody likes dealing with airport security. You have to deal with long lines, intrusive security screenings, and the indignity of taking off half of your outfit each time you go through a TSA checkpoint. (Not to mention the annoyance of dealing with fellow travelers who have pretty poor manners.) With a smart move or two, you can bypass the worst of the lines. But the average traveler can't skip the TSA altogether.
Surprisingly enough, there are some people who are exempt from the TSA screening and get to skip airport security. Curious about how that works? Read on for all the details.
1. Some members of Congress can skip the TSA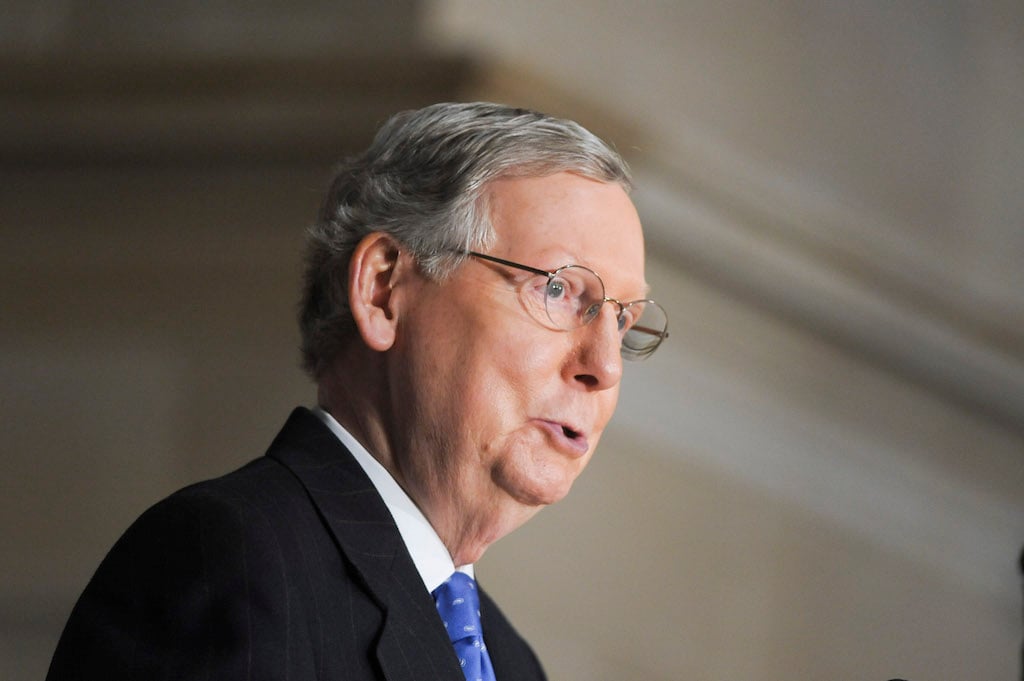 The Washington Post reports that congressional leaders who are assigned a security detail — including the speaker of the House, the House majority leader, and the Senate majority leader — can skip the airport security checkpoints when they fly on commercial jets, according to the TSA. NBC reports that the agency doesn't explain why it makes these exceptions. "But many of the exempted government officials have gone through several levels of security clearances, including FBI background checks, and travel with armed law enforcement, eliminating the need for an additional layer of security at airports." Yet the rest of Congress is out of luck and has to stand in line and wait, just like everybody else.
Next: These officials get to skip the TSA because of the way they travel.
2. Officials who travel on government aircraft don't have to deal with airport security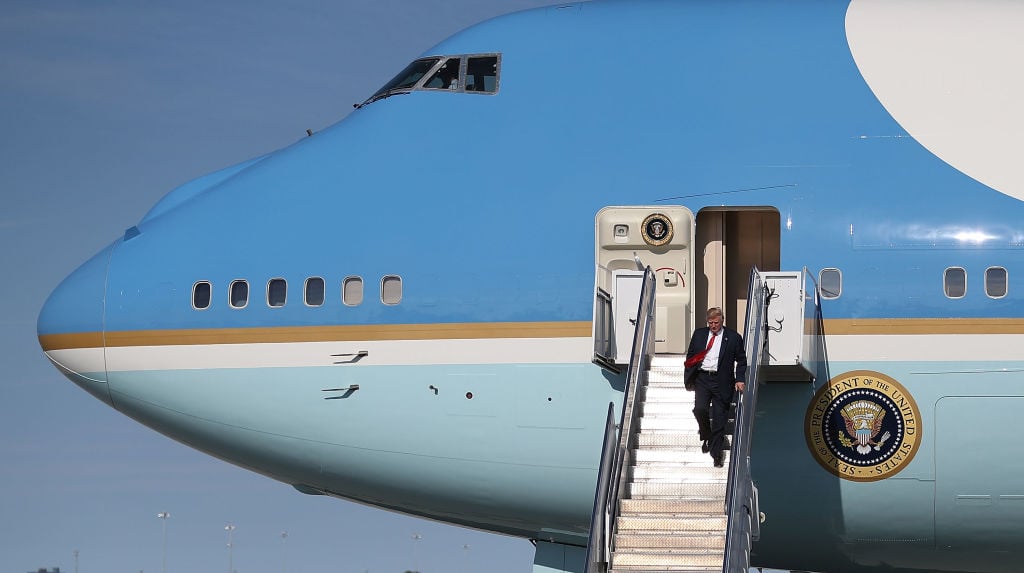 This one is a little more obvious. The Washington Post reports that the president, the vice president, and Cabinet secretaries who travel on government aircraft don't pass through airport security checkpoints. The same thing applies to officials who travel on military planes, since passengers on military planes aren't subject to the kind of airport security that commercial travelers have to deal with.
Next: Former presidents get out of the screening, too.
3. Former presidents can skip the TSA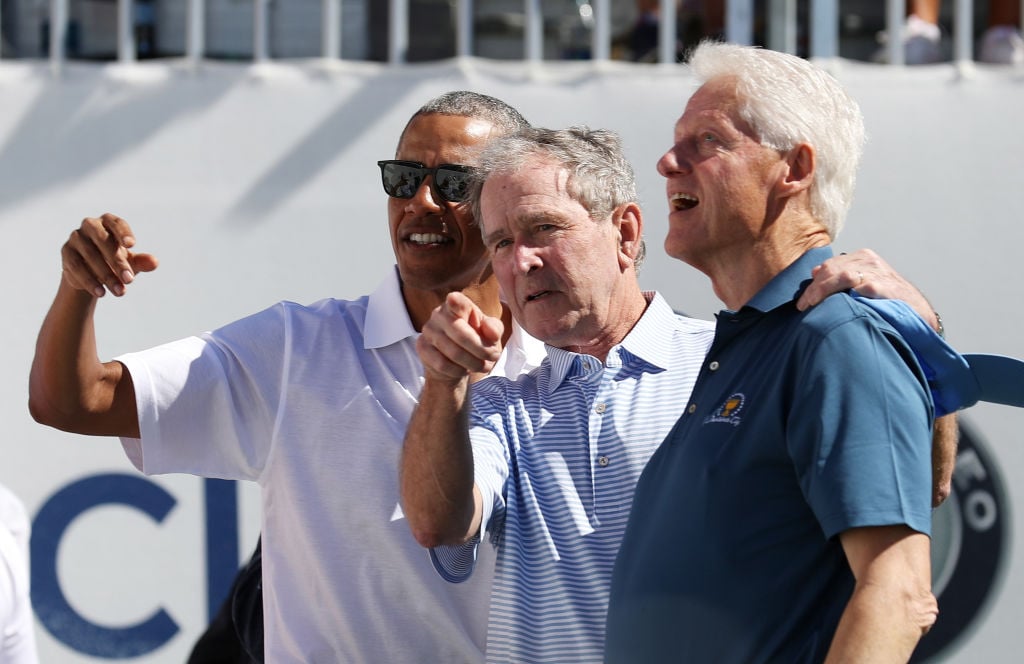 The Washington Post also reports that former presidents who fly commercial with Secret Service agents don't have to go through the TSA checkpoint. The Points Guy notes that all former presidents and their spouses are entitled to lifetime Secret Service protection. According to the publication, "flying commercially usually isn't a viable option. Also considering the public relations and traffic jam a President's appearance would cause in a public airport terminal, it probably isn't the best idea."
Next: These senior officials can also get out of airport security.
4. Cabinet secretaries and some foreign ambassadors are exempt from screening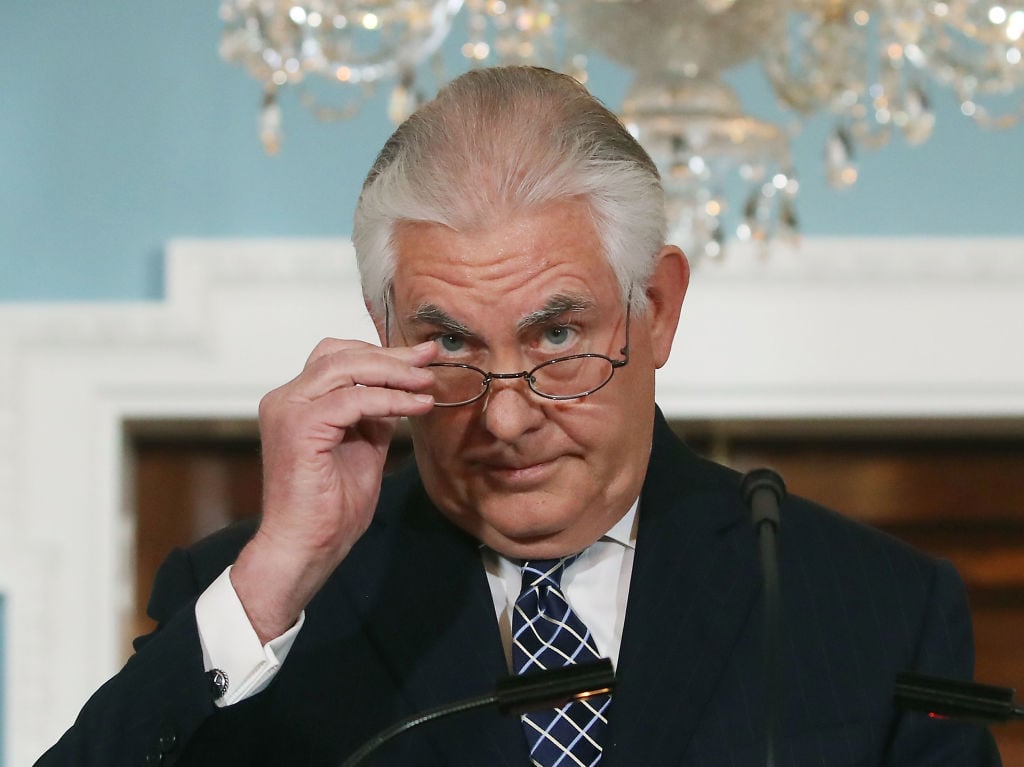 The Post also learned that Cabinet secretaries who fly commercial and travel with bodyguards don't have to go through TSA screening. The same thing goes for some foreign ambassadors who travel with guards. But Cabinet secretaries who don't have protection and other senior government officials who fly commercial all have to go through airport security. A TSA spokesman told NBC, "Government officials traveling with approved federal law enforcement security details are not required to undergo security screening. TSA follows a specialized screening protocol for federal law enforcement officers and those under their control, which includes identity verification."
Next: These foreign officials can also skip the TSA screening.
5. Foreign dignitaries, plus their spouses and children, are also exempt from screening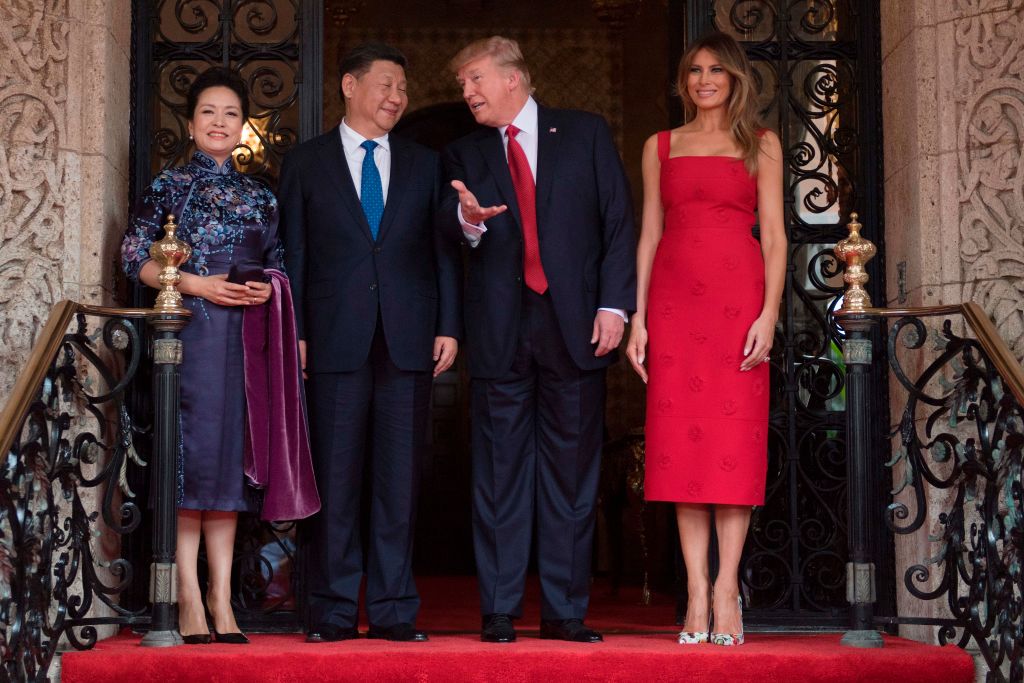 Wired reports that in 2009, the TSA leaked a sensitive airport screening manual. The document laid out the airport security procedures that the agency follows. One interesting piece of information revealed by the manual? The CIA has a program called WOMAP (the Worldwide Operational Meet and Assist Program). As part of WOMAP, Wired explains, "foreign dignitaries and their escorts – authorized CIA representatives – are exempt from screening, provided they're approved in advance by TSA's Office of Intelligence." And it's not just foreign officials who can skip airport security. For foreign dignitaries "equivalent to cabinet rank and above," their spouse and children under the age of 12 are exempt from the TSA screening.
Next: The TSA makes an exception even for these armed officials.
6. Armed law enforcement officials can skip airport security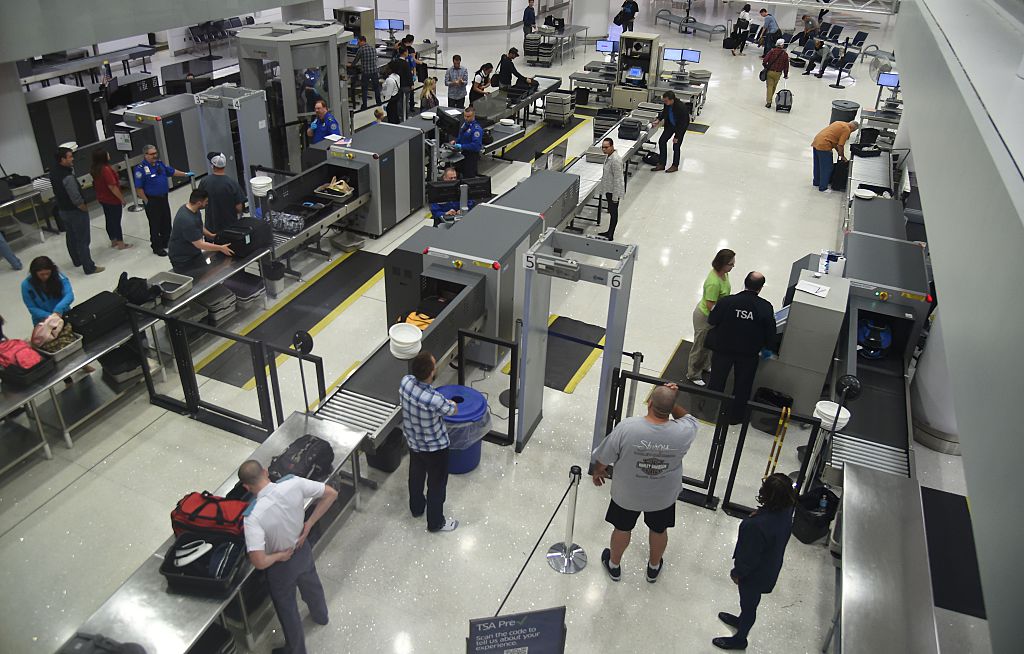 NBC reports that "Armed law enforcement officials who travel commercially are also allowed to skip airport security after they fill out the proper paperwork at the airport." Wired reports that according to the leaked TSA airport screening manual, "an armed law enforcement officer in or out of uniform may pass beyond the checkpoint without screening after providing a U.S. government-issued photo ID and 'Notice of LEO Flying Armed Document.'"
Next: If you fly on this kind of jet, you can skip the checkpoint, too.
7. People who fly on private jets don't deal with airport security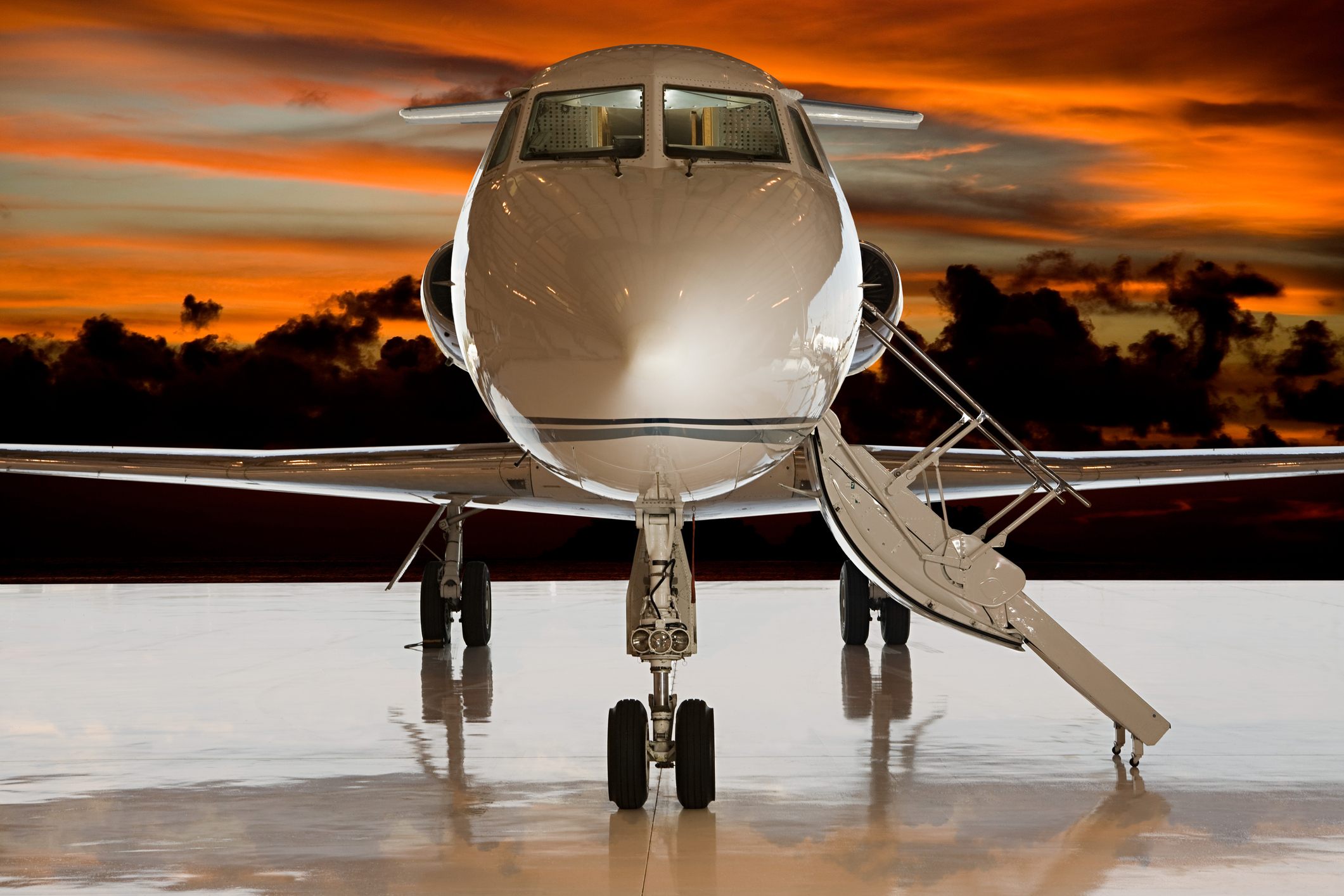 USA Today reports that if you fly on a private jet, "you can forget about security lines, taking off your shoes, and emptying your pockets." You also won't have to go through a metal detector a body scanner. In fact, private jet passengers don't have to deal with the TSA at all. "The pilots may check the ID of the lead passenger; otherwise, you will be loaded and on your way within minutes of arrival at the airport," USA Today explains. "At some private airports, you can actually pull your car up to the aircraft, unload and have valet (service for) your car, so you could be in the air within minutes."
Next: Members of the military get this privilege.
8. Members of the military don't have to take their shoes off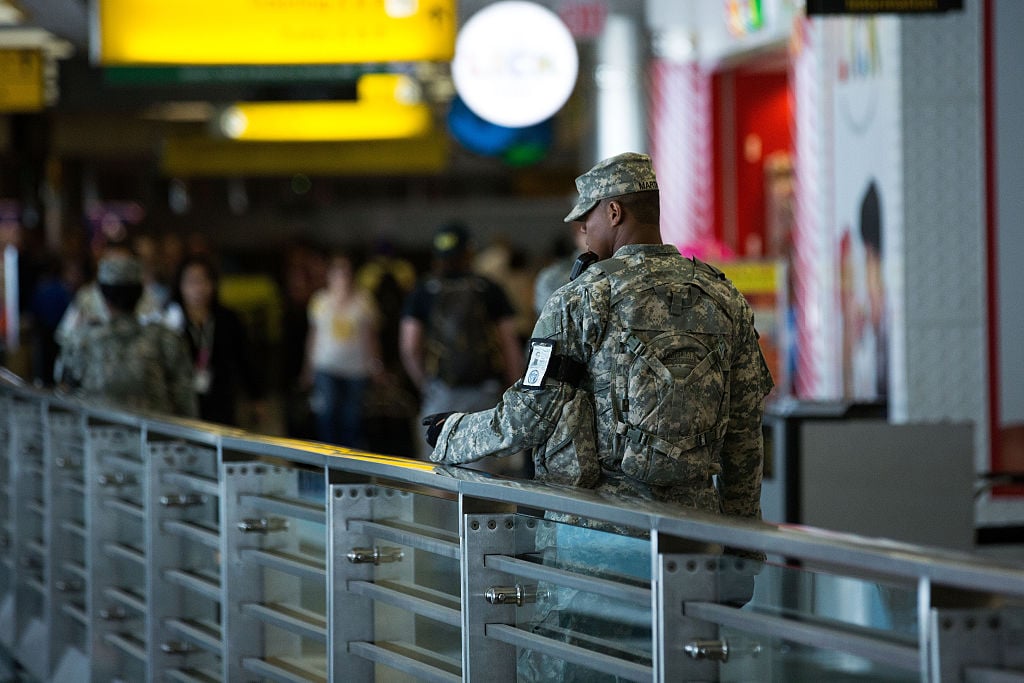 The Post reports that members of the military do have to go through airport security, just like everybody else. But they're exempted from one of the TSA's most annoying rules. They don't have to take off their footwear unless their shoes set off a metal detector. Another concession that TSA makes for members of the military? It allows airlines to issue special access passes to military family members who aren't flying, but want to say goodbye or hello to a loved one at the gate.
Next: The TSA makes this concession for pilots and flight attendants.
9. Pilots and flight attendants don't have to undergo a full TSA screening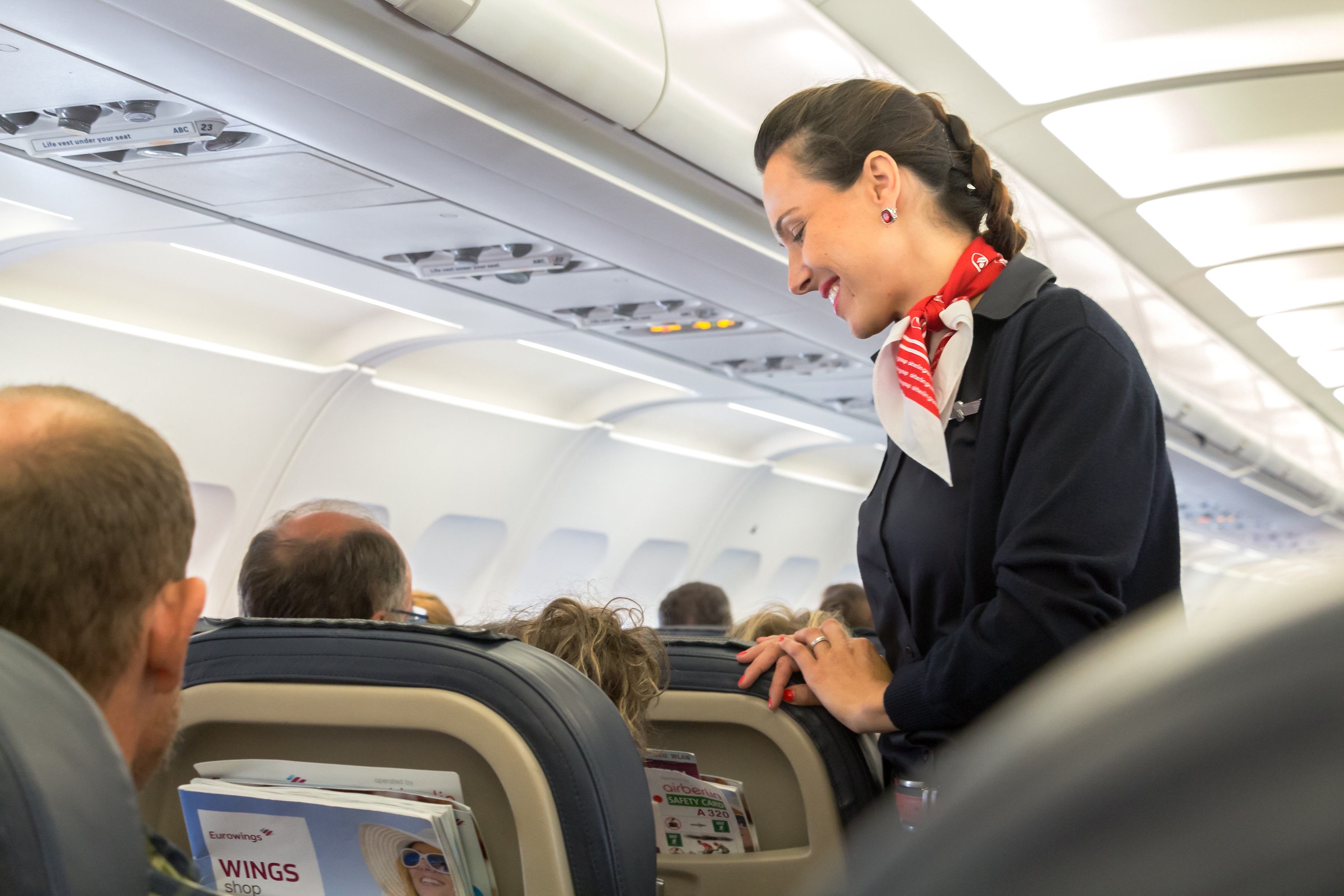 USA Today reports that pilots don't have to submit to a full security check when they go into work. The TSA permits pilots in uniform — and with proper identification — to go through an expedited security check. Pilots go through intensive screenings before they become licensed and hired to fly commercially. Similarly, flight attendants submit to extensive background check before they gain employment with a commercial airline. So they don't have to undergo a full TSA check before they go into work.
Next: Other airport workers get special treatment, too.
10. Select airport personnel skip the screening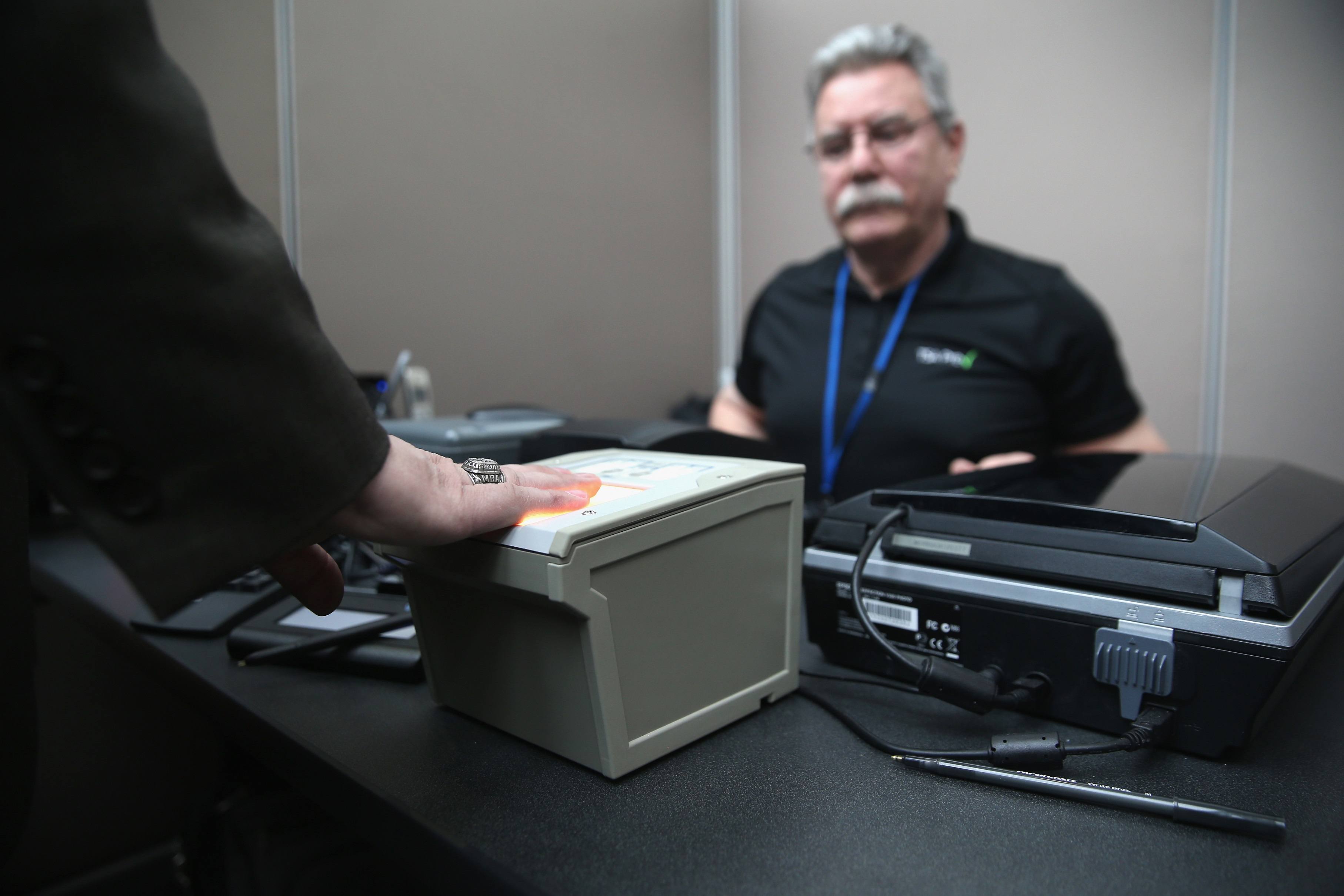 USA Today reports that select airport personnel, including ground crews, cabin cleaners, baggage handlers, and fuel loaders, all bypass TSA screening when they move around the airport to report to work. But the privilege only applies when they're at work, not when they actually fly. As USA Today puts it, "These select individuals only get by with no screening while on the job and do not have this perk extended to them while traveling."
Next: Even airport volunteers may get to skip the screening.
11. Some airport volunteers can also bypass the TSA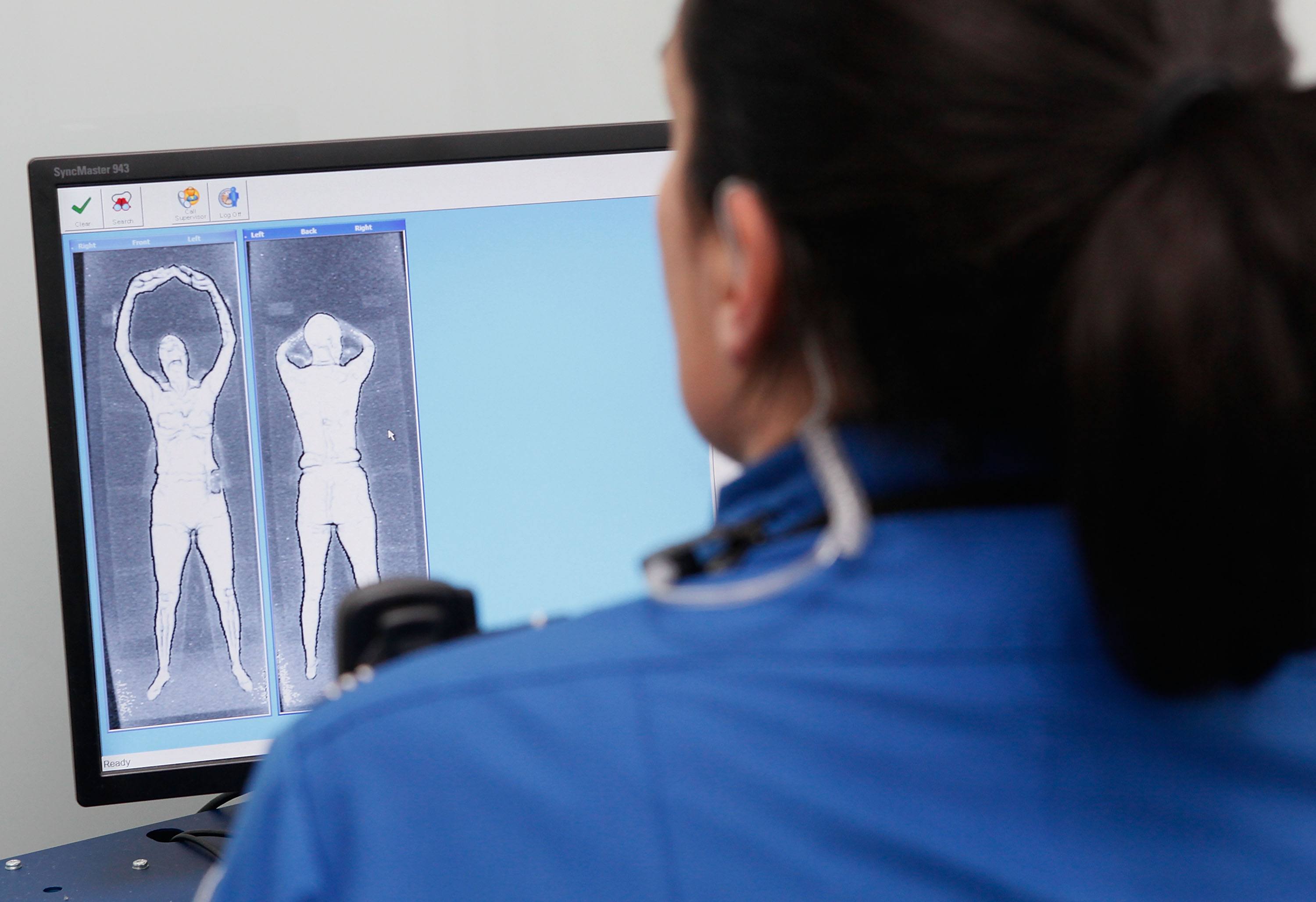 Christopher Elliott reports that in some cases, the airport security exemption for airport workers "also extends to airport volunteers who offer directions, information, and assistance to air travelers." Elliott interviewed an airport volunteer who reported using his credentials to bypass airport security when he flew. That volunteer even argued "that the ability to skip a checkpoint was one of the perks of his job."
Next: Officials can break this major TSA rule.
12. Law enforcement officers can break a major TSA rule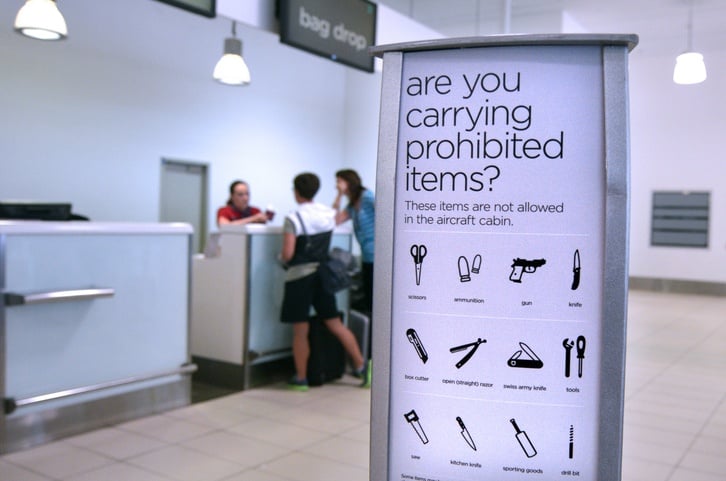 Just about everybody knows that the TSA won't allow you to carry a firearm through airport security with you. But The Washington Post reports that state, local, and tribal police officers can travel with a firearm. They have to obtain an identifier code from the TSA before they fly. Then, they have to present the code — as well as their law enforcement credentials — before they go through the airport security checkpoint. The TSA's website also specifies that law enforcement officials also have to "present an operational need to have the weapon accessible from the time he or she would otherwise check the weapon, until the time it would be claimed after deplaning."
Next: Some pilots get the same privilege.
13. Some pilots can break the same rule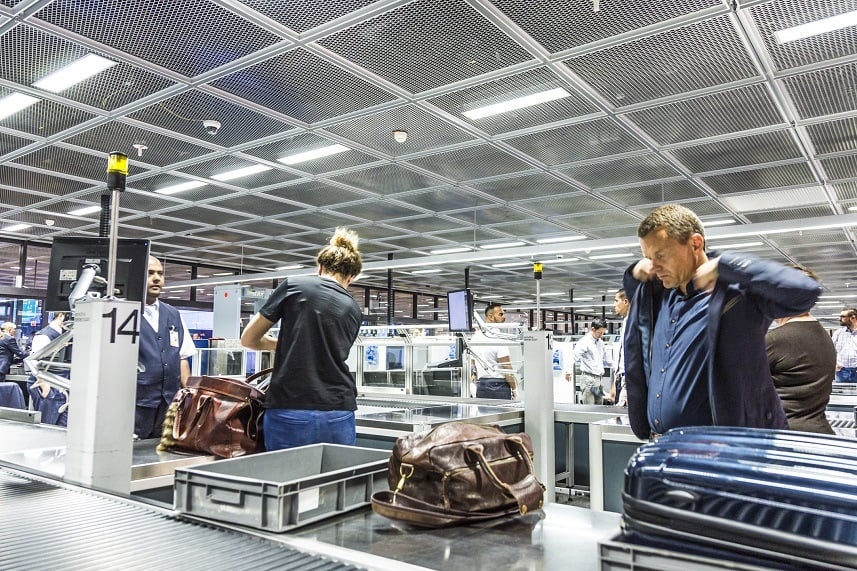 Wired learned from the TSA's leaked airport screening manual that some commercial airline pilots who receive training by the U.S. Marshals Service are allowed to carry TSA-issued firearms onto planes. Wired explains that these pilots, however, can "pass through without screening only after presenting 'bonafide credentials and aircraft operator photo ID,' the document says."
Next: You can get through airport security faster, even if you can't skip it altogether.
14. You may not be able to skip airport security, but you can make it go faster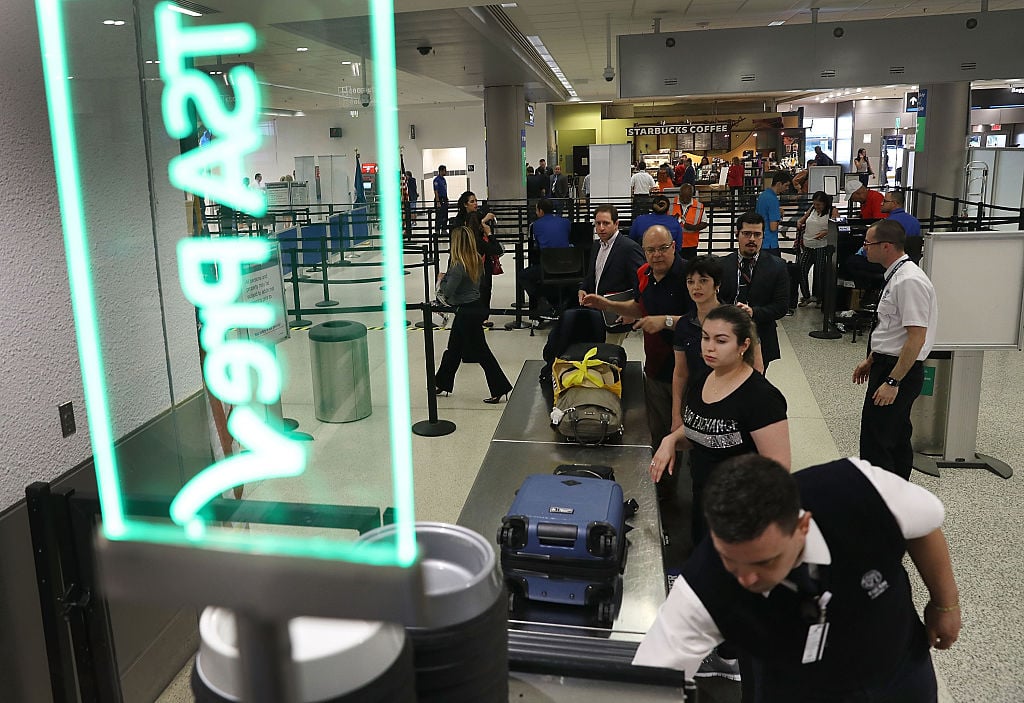 You probably can't get out of the TSA screening altogether. But you may be able to cut down on the amount of time that you spend waiting at airport security by signing up for TSA Pre-Check. Not all airlines participate, and only some people are eligible. But if you successfully enroll, you can add your Known Traveler Number to your travel reservations and enjoy a faster screening, where you don't have to remove your shoes, your belt, or your coat, or take out your laptop like you would during a traditional screening.
Next: The TSA also allows this if you're 75 or older.
15. Plus, the TSA allows older travelers to keep their shoes on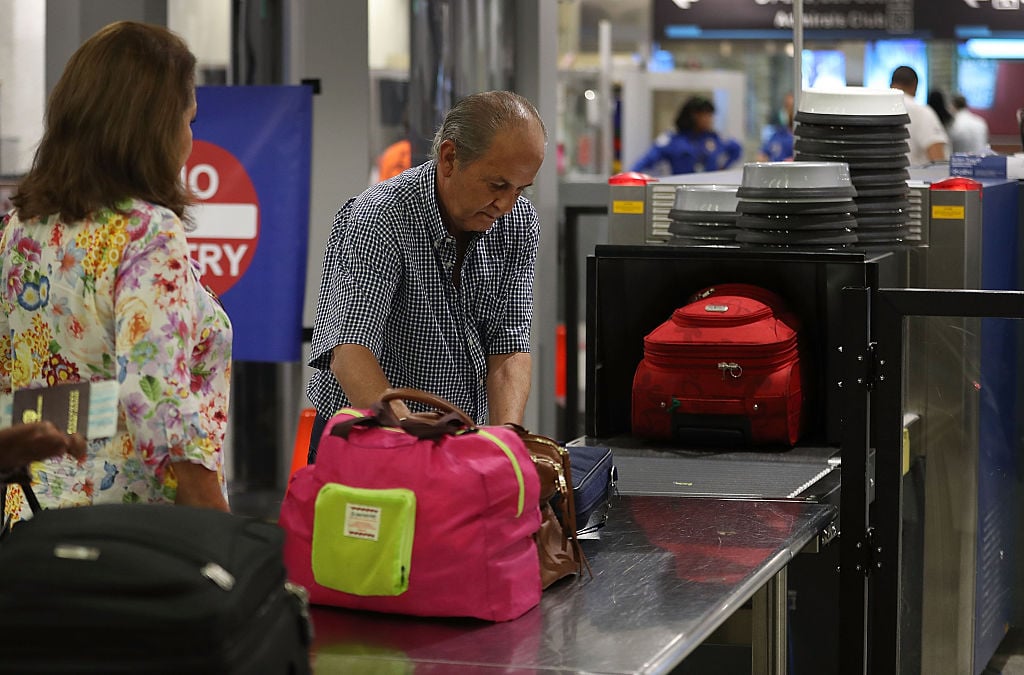 Additionally, the TSA offers an expedited screening for travelers ages 75 and older. Older passengers can leave their shoes and a light jacket on as they move through airport security. If your shoes set off an alarm, you may still have to remove them. But older passengers can request to be seated for that part of the screening. And passengers who are unable to stand for nay part of the screening can be screened with alternative methods.
Read more: Flight Attendants Reveal the Things They're Silently Judging You For
Check out The Cheat Sheet on Facebook!