These Are the Most Notorious Russian Spies Who Operated in America (Plus 1 Donald Trump Allowed In)
It sounds like something out of a movie. But Russian spies have operated in the United States ever since the Soviet era. Under Vladimir Putin and previous leaders, Russia has sent many secret agents to the United States. And that continues even under our current president, Donald Trump.
Read on to get all the details on the most notorious Russian spies. And don't miss the story on one of the spies whom Donald Trump let in, on page 15.
1. Julius and Ethel Rosenberg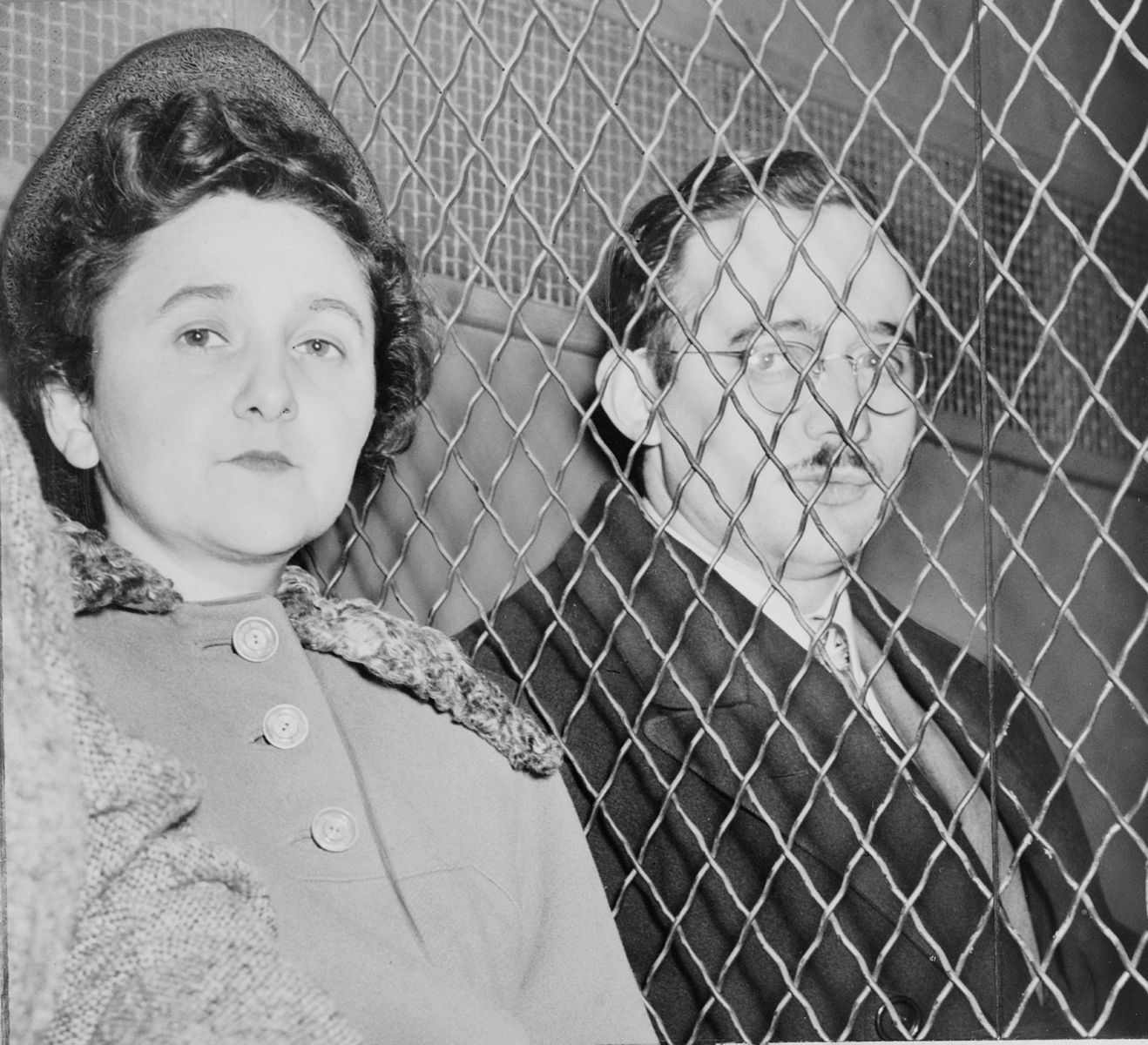 Worked for: The NKVD
Arrested in: 1950
History reports that in 1951, Julius and Ethel Rosenberg were convicted of conspiracy to commit espionage. And in 1953, they both went to the electric chair. The husband-and-wife duo faced accusations of "heading a spy ring that passed top-secret information concerning the atomic bomb to the Soviet Union," as History explains. They had a short trial, which helped fuel the Red Scare, according to Time. Then, they were convicted.
Dwight D. Eisenhower shared his opinion on the couple:
I can only say that, by immeasurably increasing the chances of atomic war, the Rosenbergs may have condemned to death tens of millions of innocent people all over the world. The execution of two human beings is a grave matter. But even graver is the thought of the millions of dead whose deaths may be directly attributable to what these spies have done.
Next: This spy eventually gave up her entire network. 
2. Elizabeth Bentley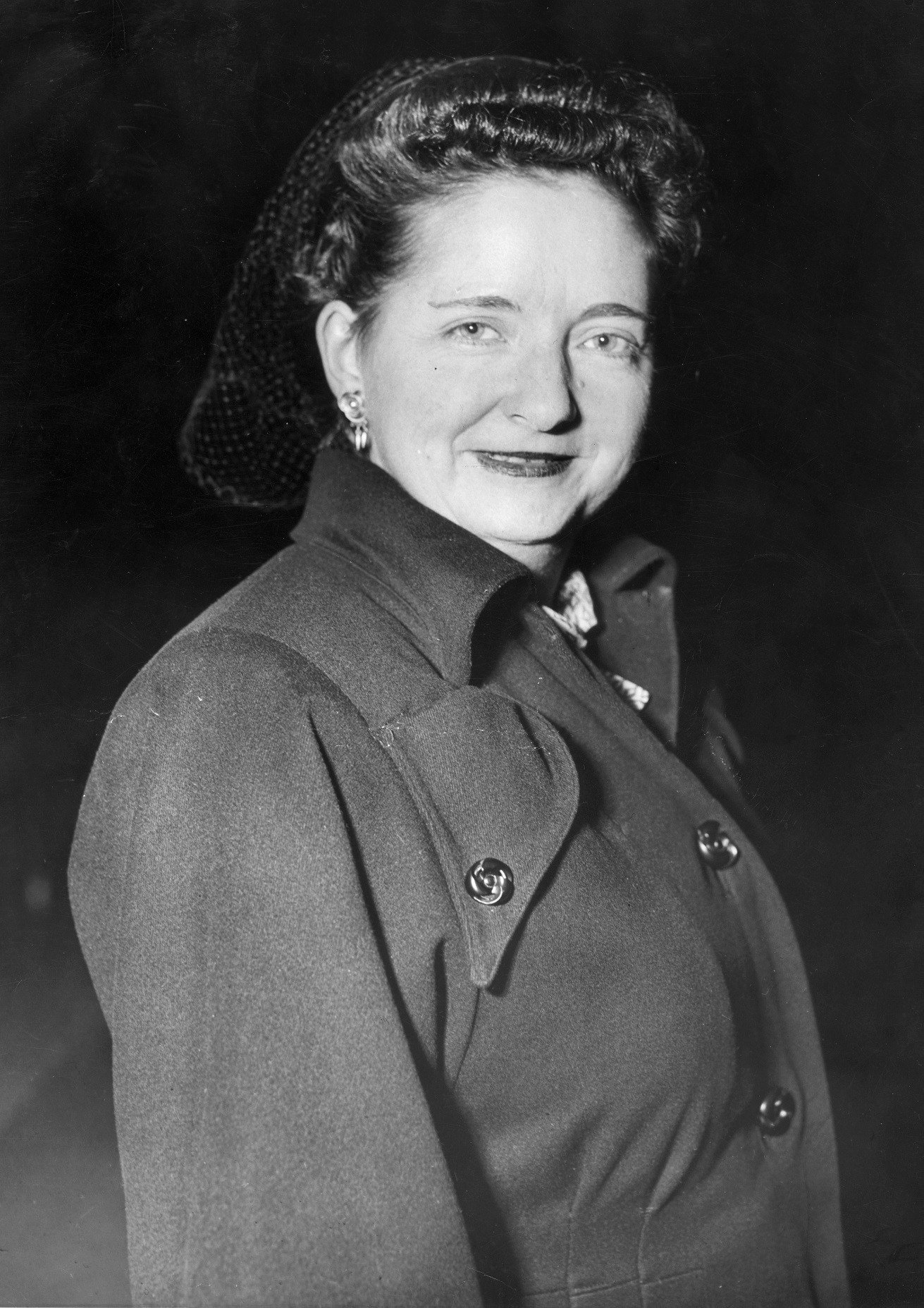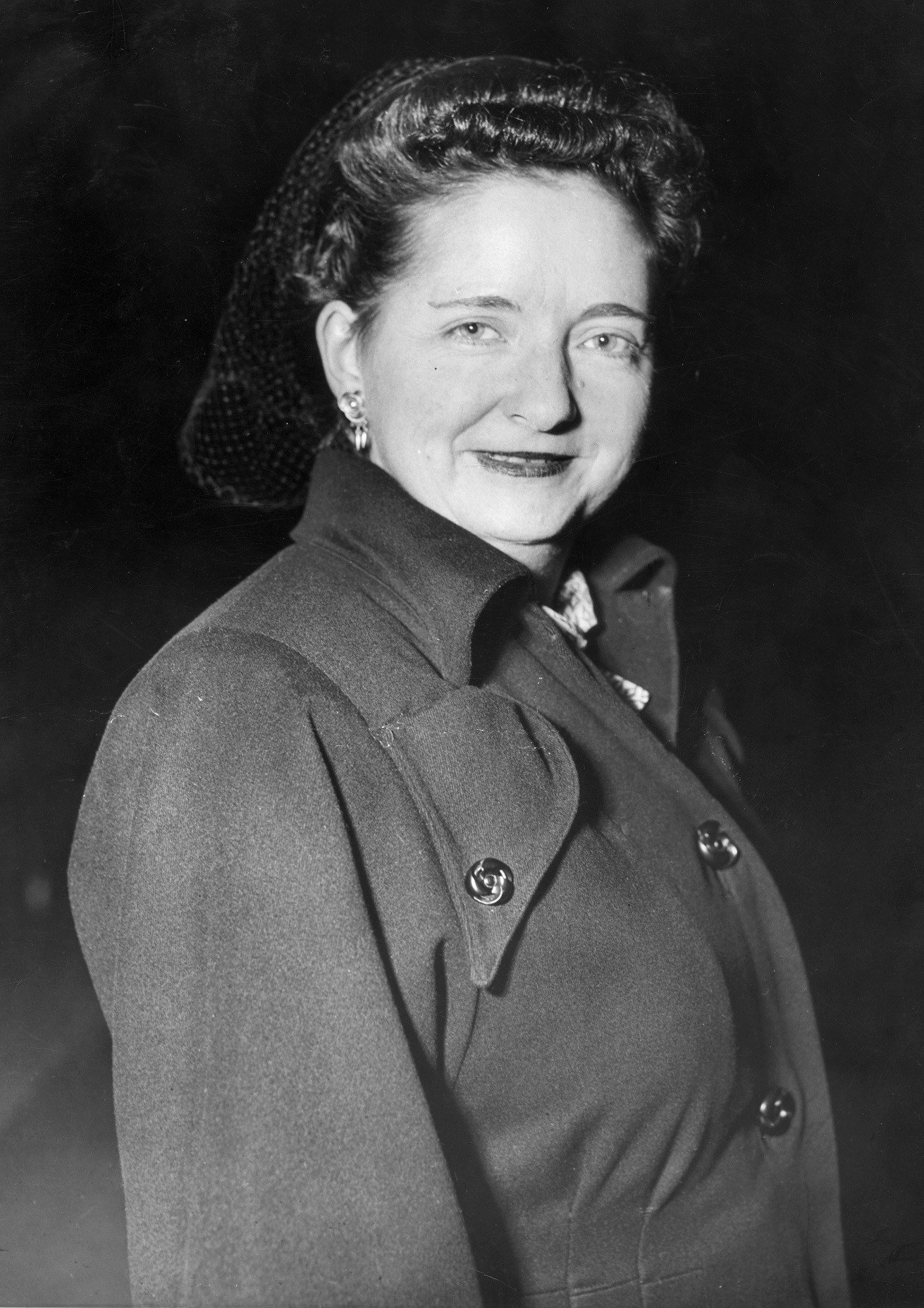 Worked for: The U.S. Communist Party
Went to the FBI in: 1945
Time also counts Elizabeth Bentley as one of the most notorious Russian spies who operated in the U.S. PBS reports that Bentley joined the American League Against War and Fascism, a Communist organization, in 1935. Shortly thereafter, she joined the U.S. Communist Party. Time notes that in 1938, Bentley "began spying on fascists in New York City for the Communist Party of the United States." By proxy, she also worked for the Soviet Union.
Bentley later went on to control two separate groups of spies in the United States. But in 1945, controllers in Moscow demoted her. So Bentley went to the FBI and gave up the more than 100 spies in her secret networks in New York and Washington, D.C. PBS reports that she renounced communism. And according to PBS, "her place in the history of espionage is perhaps more about what she revealed in her testimonies than what she did as a spy."
Next: This spy shared details of the Manhattan Project. 
3. Klaus Fuchs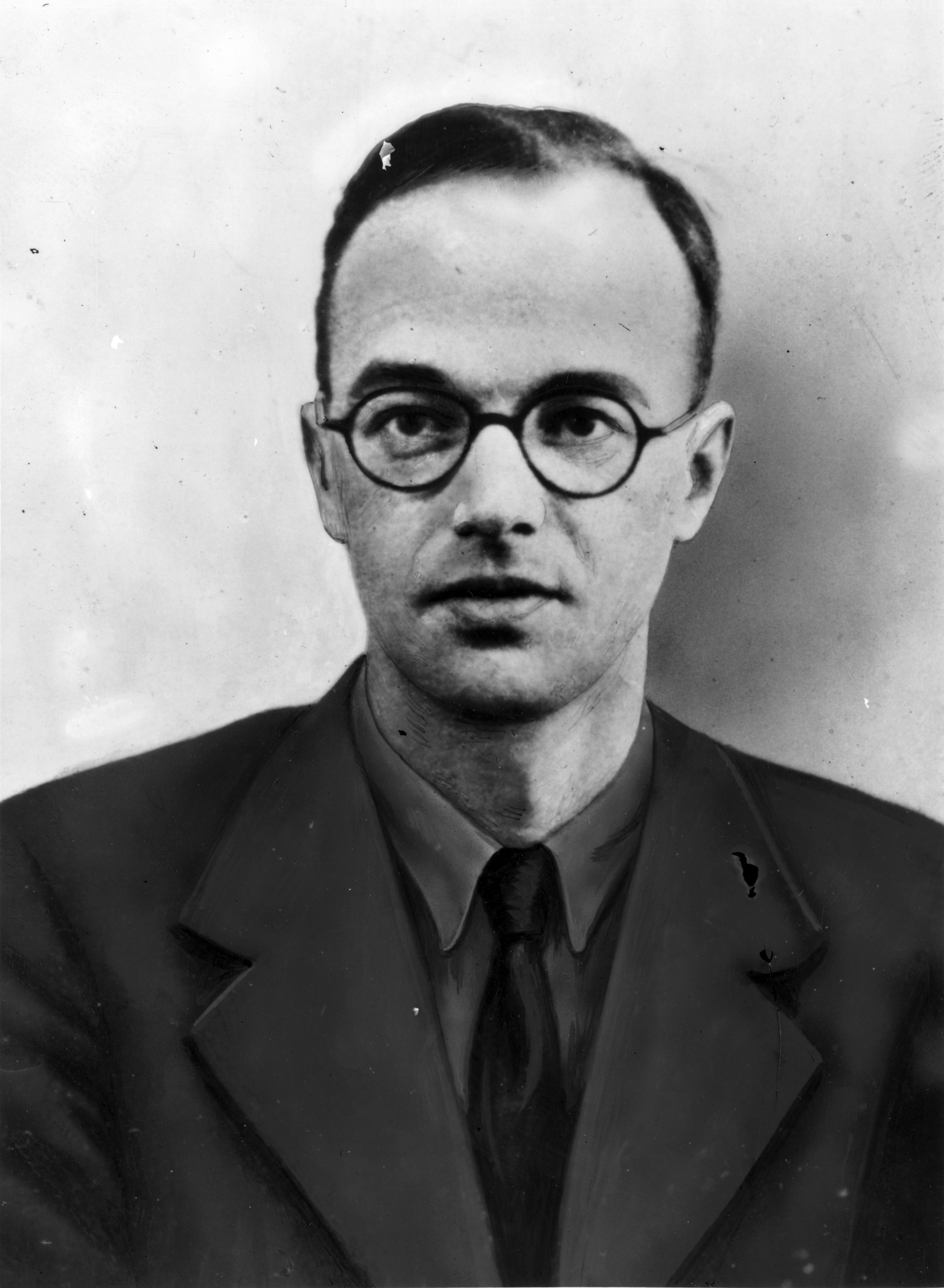 Worked for: GRU and NKGB
Arrested in: 1950
History reports that Klaus Fuchs, a German-born British scientist, passed top-secret information about the atomic bomb to the Soviet Union. Fuchs and his family fled Nazi persecution in Germany. They then settled in Great Britain, where Fuchs became a theoretical physicist. He eventually participated in the British effort to develop an atomic bomb. After the project began, Soviet agents contacted Fuchs. So he began to pass them information about British progress.
Late in 1943, Fuchs became one of the British scientists who traveled to American to work on the Manhattan Project. (This U.S. program produced the first nuclear weapons.) While in the United States, Fuchs continued his meetings with Soviet agents. He eventually went back to Britain. But thanks to intelligence gathered by the FBI, British authorities arrested him.
Next: This man numbers among the most notorious Russian spies in history.  
4. Rudolf Abel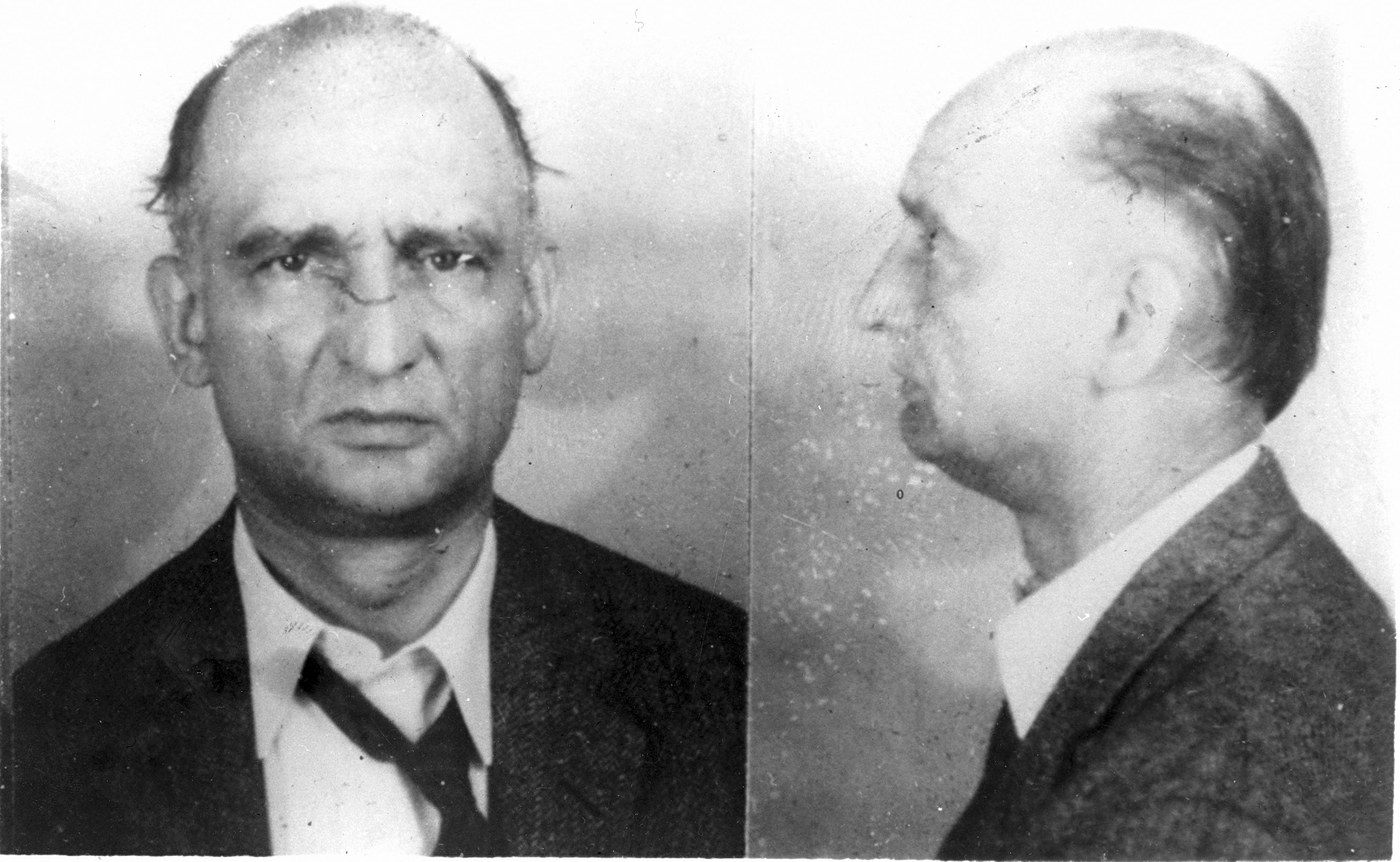 Worked for: The KGB
Arrested in: 1957
Next on the list of the most notorious Russian spies? Rudolf Abel. Time reports that Abel operated as a spy in the United States from 1947 to 1957. In 1957, the defection of his assistant, Reino Häyhänen, revealed him. Abel — actually Vilyam Genrikhovich Fisher — and Häyhänen used hollow coins to send messages to their handlers. But as Time reports, "Their schemes began to unravel when one of their hollow nickels containing a coded message accidentally ended up in the hands of a Brooklyn newsboy."
Abel went to trial. He received a sentence for five years in prison. But in 1962, the U.S. exchanged him for U2 pilot Gary Powers and an American student. When he returned to the USSR, Abel received the Order of Lenin, the Soviet Union's highest honor.
Next: These Russian spies were born in the United States.
5. Morris and Lona Cohen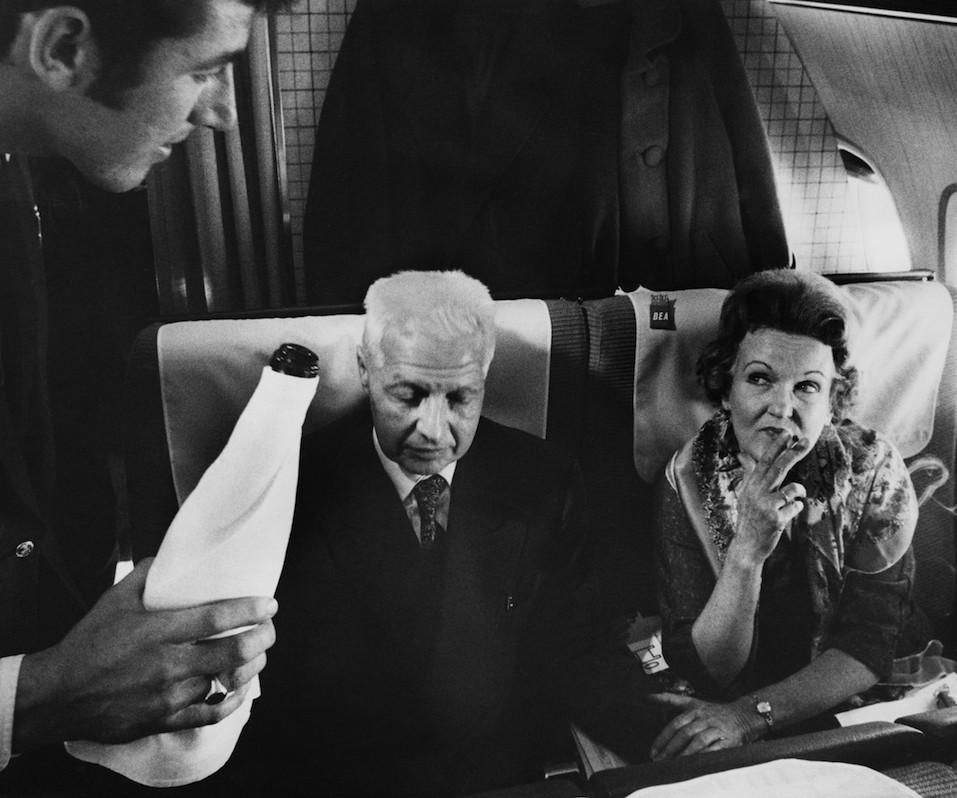 Worked for: The U.S. Army, the Communist Party of the United States, and the USSR
Arrested in: 1961
Time reports that both Morris and Lona Cohen, a married couple, came from the United States. But they began serving as Russian spies during the late 1930s. Their identities were compromised, so they had to temporarily suspend their espionage activities. But after a few years had elapsed, they began operating again in London. The used the names "Helen and Peter Kroger."
Authorities arrested the couple in 1961 for their role in the Portland Spy Ring. The Cohens went free in 1969 as part of an exchange for Gerald Brooke. (Brooke was a British citizen arrested in the Soviet Union.) When they arrived in the USSR, authorities named them "Heroes of the Soviet Union." And they even went on to train more Russian spies.
Next: This spy passed information to Soviet embassy officials. 
6. Christopher John Boyce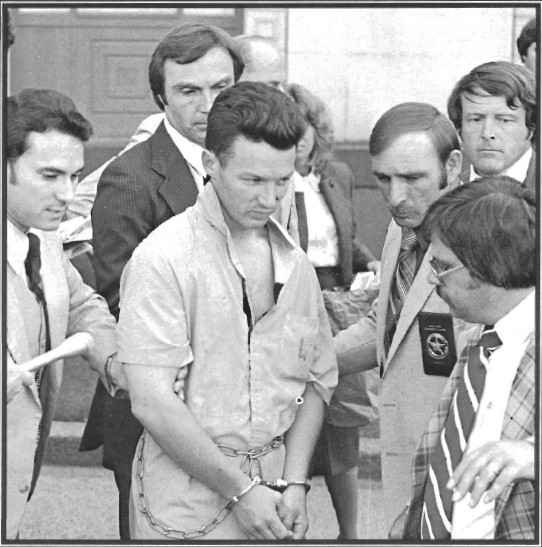 Worked for: TRW and the Soviet embassy
Arrested in: 1977 and 1981
Time also places Christopher John Boyce on the list of the most notorious Russian spies to operate in the United States. Boyce sold classified communiqués to the Soviets through a friend, Andrew Dalton Lee. Authorities apprehended Lee near the Soviet embassy in Mexico City in 1977. Shortly thereafter, they arrested Boyce. But here's where it gets really interesting.
Time explains, "After a prison break in 1980, Boyce went on a bank-robbing spree and plotted to escape to the Soviet Union." (That really sounds like a plotline out of a movie.) Authorities arrested Boyce again, this time in a diner parking lot, in 1981. He stayed in prison until 2003. And he remains on parole until 2047.
Next: This spy numbers among the most notorious in the NSA's history. 
7. Ronald Pelton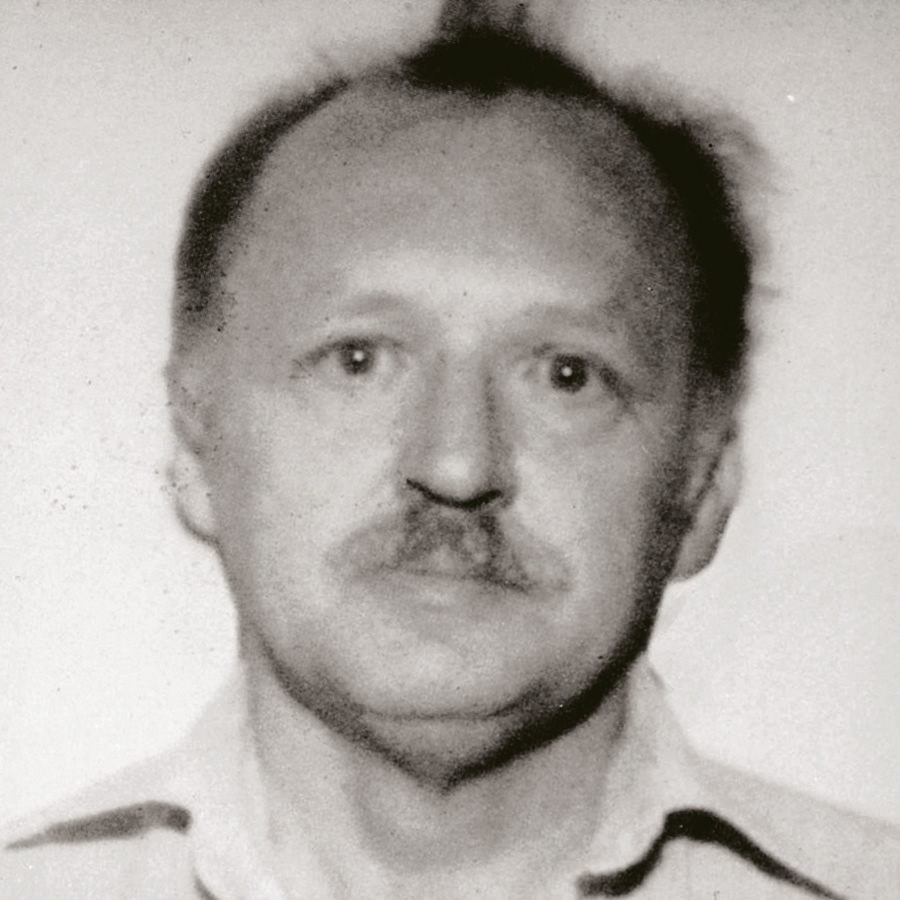 Worked for: The NSA and the KGB
Arrested in: 1985
Cold War-era spy Ronald Pelton worked as an NSA communications specialist, according to SF Gate. Authorities arrested him in 1985 "on charges of selling information to the Soviets about signals intelligence." Pelton spied for the KGB between 1980 and 1985. And prosecutors said that a KGB agent who defected revealed Pelton to investigators. That same agent later returned to Moscow.
SF Gate notes that the U.S. secrets Pelton gave up included information about Operation Ivy Bells. This project entailed joint efforts by the NSA and the U.S. Navy. Their goal? To tap Soviet communications cables laid under the ocean. Newsweek characterizes Pelton as "
one of the NSA's most damaging
spies before the Edward Snowden revelations."
Next: This spy began selling information after JFK's assassination. 
8. John Anthony Walker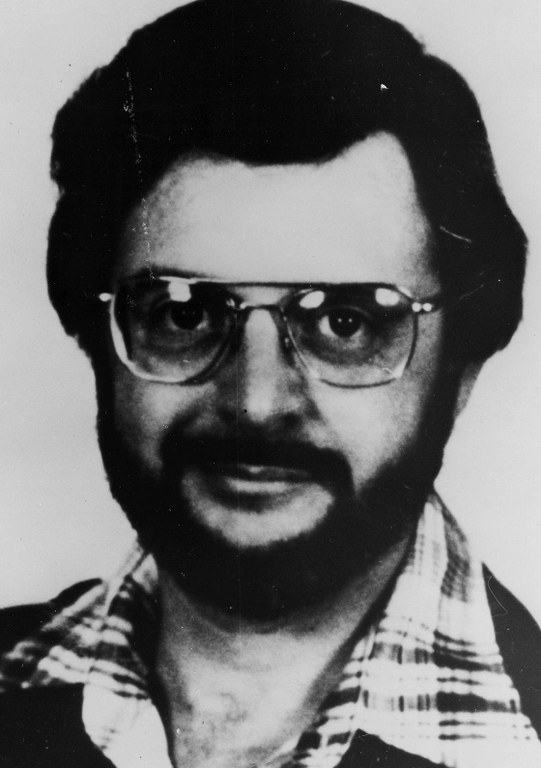 Worked for: U.S. Navy and the KGB
Arrested in: 1985
CNN reports that John Anthony Walker joined the U.S. Navy in 1955 as a radioman. He served on large Navy vessels, six different vessels in the first decade of his career. But the isolation took a toll on him. After John F. Kennedy's assassination, Walker became even more politically disillusioned. So he began selling secrets to Moscow. He even walked right into the Soviet Embassy in Washington to get started.
"Walker stole, then sold, codes to help unlock encrypted Navy messages, which allowed the Soviets to monitor American military assets," according to CNN. His spying continued from 1968 until 1985. At that point, the FBI arrested him. Walker eventually pleaded guilty to operating a spy ring. The ring included his brother, his son, and a close friend.
Next: This spy worked for the U.S. Army.
9. James W. Hall III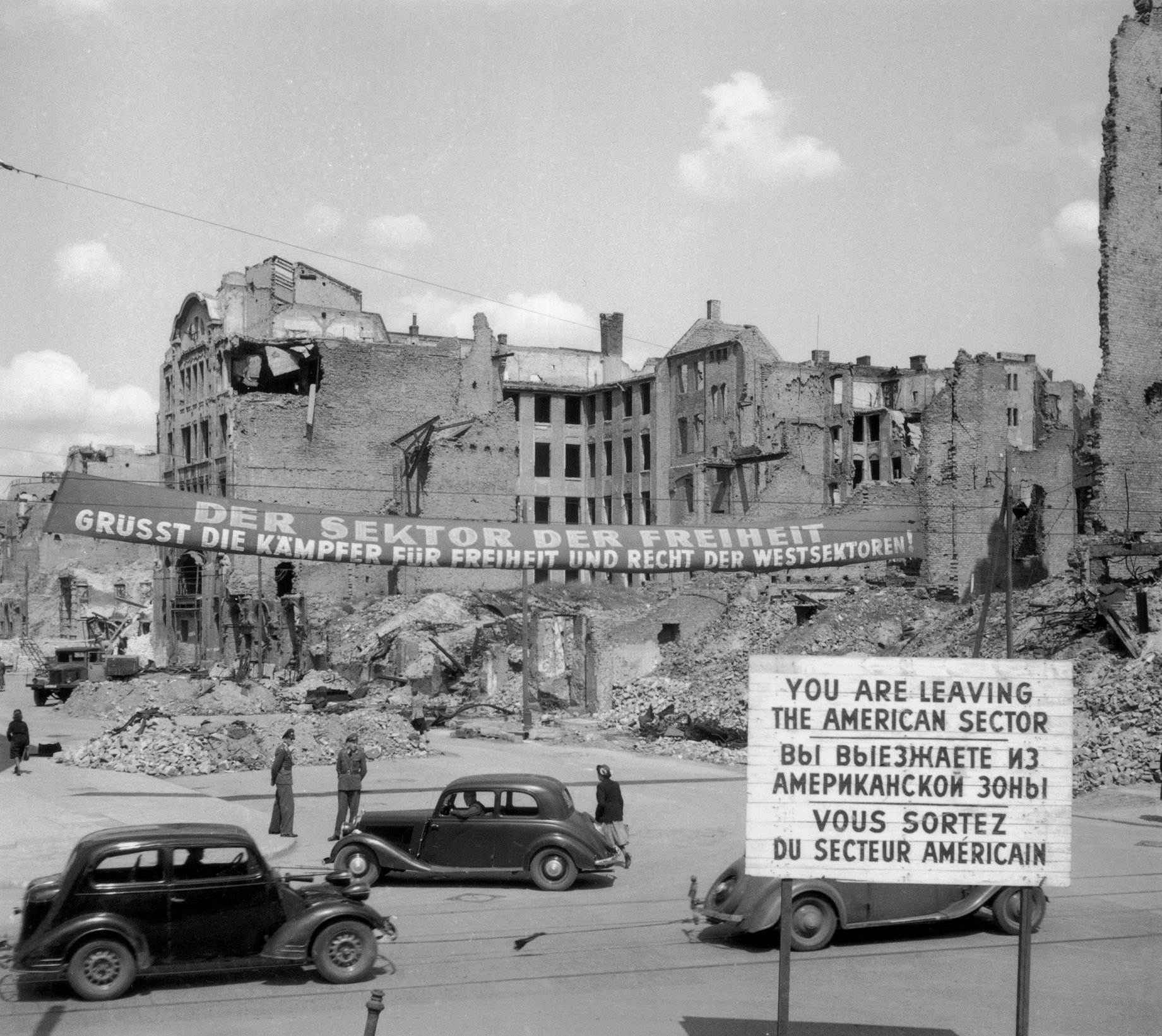 Worked for: U.S. Army
Arrested in: 1988
James W. Hall III spent six years spying for both Communist East Germany and the Soviet Union. The Independent reports that Hall served as a warrant officer and signals intelligence analyst for the U.S. Army. He "sold hundreds of key NSA eavesdropping and code secrets to his spymasters while stationed in West Berlin and at a US military base in Georgia during the Cold War."
One of the biggest secrets he betrayed? Project Trojan, a worldwide electronic network that could pinpoint the location of armored vehicles, missiles, and planes. The FBI caught Hall in 1988. (The agency set up a meeting with a police agent who posed as a Soviet contact.) Hall received a 40-year sentence. But he went free after 25 years in prison.
Next: This spy rose up the ranks at the CIA.
10. Aldrich Ames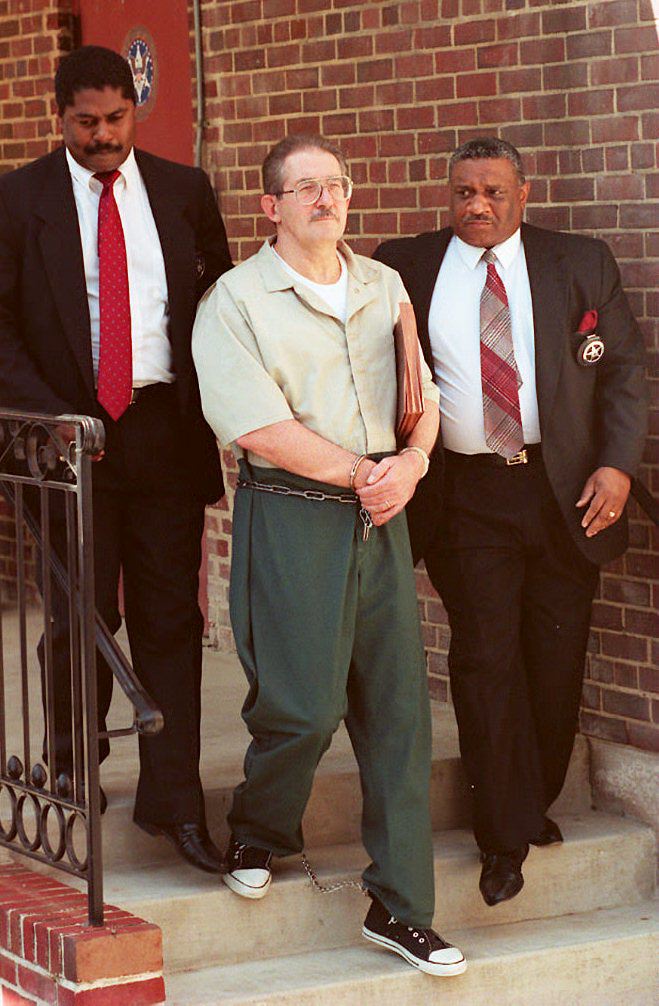 Worked for: The CIA and the KGB
Arrested in: 1994
Some Russian spies not only operated in the U.S., but rose up the ranks in American intelligence agencies. One great example? Aldrich Ames. Smithsonian Magazine reports that Aldrich Ames spent nearly a decade spying for the Russians — even as he served as chief of the CIA's Soviet counterintelligence branch. There, he had access to "secrets that would be of incalculable value to the KGB."
Authorities eventually arrested Ames and charged him with espionage. In debriefings, Ames explained that he had turned over the identities of "virtually all Soviet agents of the CIA and other American and foreign services known to me." But as Smithsonian Magazine notes, CIA and FBI debriefers noticed inconsistencies in Ames's timeline. And frighteningly enough, they think that at least three agents "may have been betrayed by a mole inside U.S. intelligence whose identity is still unknown."
Next: This spy became the highest-ranking CIA officer convicted of espionage.
11. Harold James Nicholson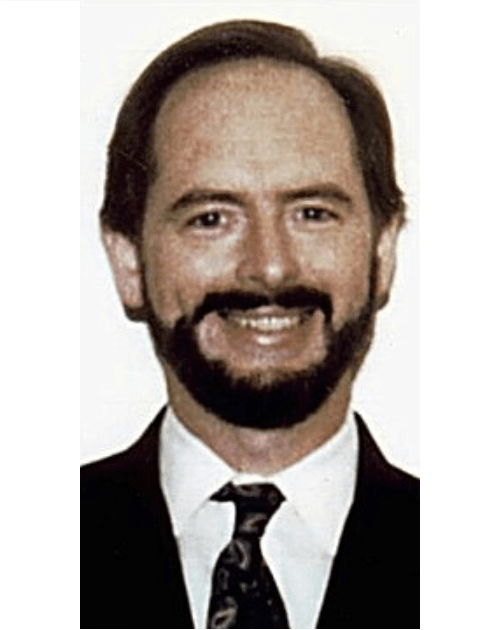 Worked for: CIA
Arrested in: 1996
CNN reports that in 1997, Harold James Nicholson became the highest-ranking CIA officer ever convicted of espionage. Nicholson sold the identities of hundreds of CIA trainees, plus numerous highly classified documents, to Russia's spy service. And CNN reports that Nicholson also became "the only U.S. intelligence officer convicted twice of betraying his country. And he's the only one to have pulled it off from behind prison bars."
Nicholson received a 23-year sentence and went to prison. But he reconnected with the Russians from inside prison. And he even enlisted his son, Nathan Nicholson, to serve as his intermediary. Nathan didn't go to prison. But Harold received another 8-year sentence, to be served consecutively with the 23 years he was already serving.
Next: This spy spent 25 years passing information to the Soviet Union and Russia. 
12. George Trofimoff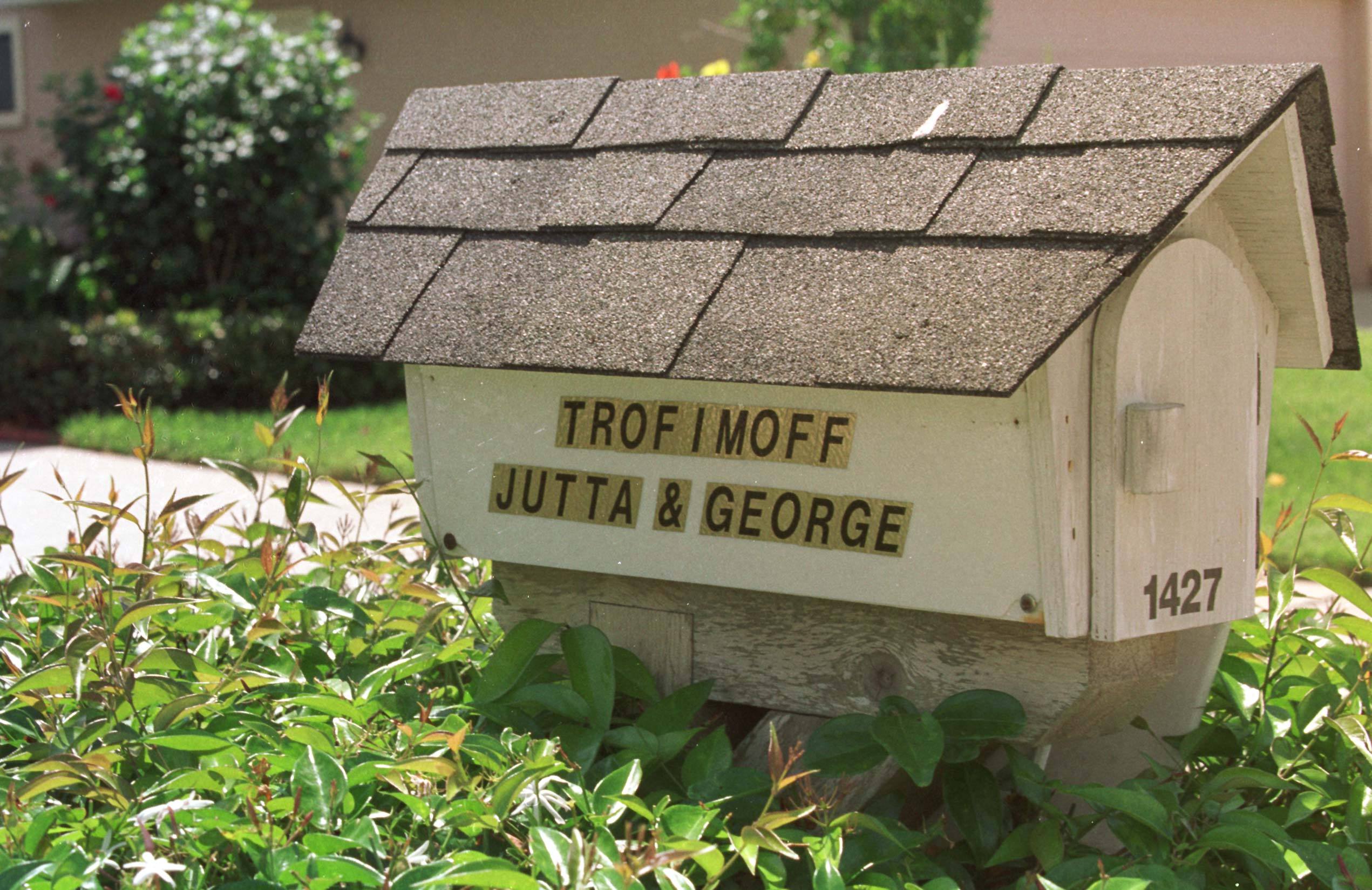 Worked for: The U.S. Army and the KGB
Arrested in: 2000
According to The New York Times, former Army employee George Trofimoff served as a spy for the Soviet Union and Russia over 25 years. From 1969 to 1994, Trofimoff provided Moscow with highly classified documents from a NATO interrogation center in Nuremberg. At that facility, interrogators debriefed Soviet defectors.
Trofimoff would take documents home from the safe house. Then, he would photograph them and return the documents. Finally, he would give the film to his brother to pass to Moscow. CBS reports that during his trial, prosecutors referred to Trofimoff as "the perfect spy. He was perfect, they said, because of the extraordinary crime he managed to pull off without ever getting caught."
Next: This spy provided information to GRU, the KGB, and the SVR.
13. Robert Hanssen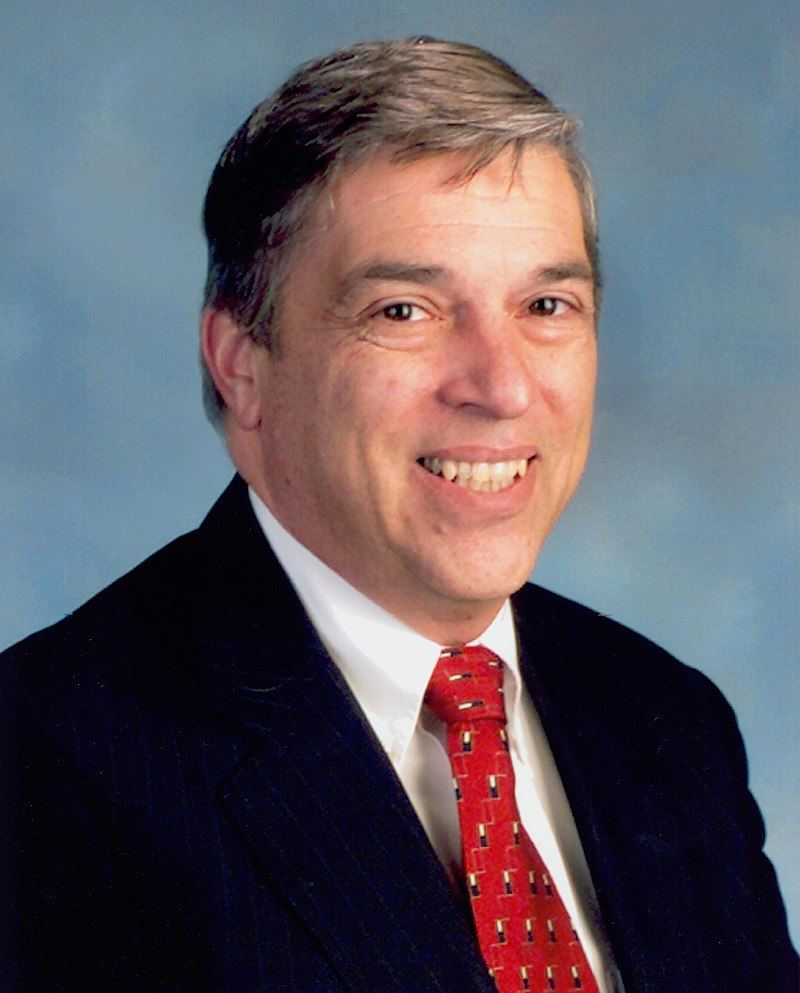 Worked for: The FBI, GRU, the KGB, and the SVR
Arrested in: 2001
History characterizes Robert Hanssen as "one of the most damaging double agents in modern American history." Hanssen gave the Soviets (and later the Russians) thousands of pages of classified material. That included secrets such as the identities of Soviets spying for the U.S. He also shared specifics about the U.S. nuclear operations. And he tipped agents off to the existence of an FBI-built tunnel under the Soviet embassy in Washington.
According to History, Hanssen's life as a spy began in 1979. It ended in his 2001 arrest. The FBI eventually discovered that Hanssen, with the help of an ex-KGB officer, had become a mole. Hanssen volunteered to spy for GRU, the Soviet military intelligence agency. He then worked for the KGB and the SVR, a post-Soviet Russian intelligence service. Meanwhile, Hanssen rose through the ranks at the FBI. He became the third agent in FBI history to face charges of spying.
Next: This spy got deported, and then became an Instagram star.
14. Anna Chapman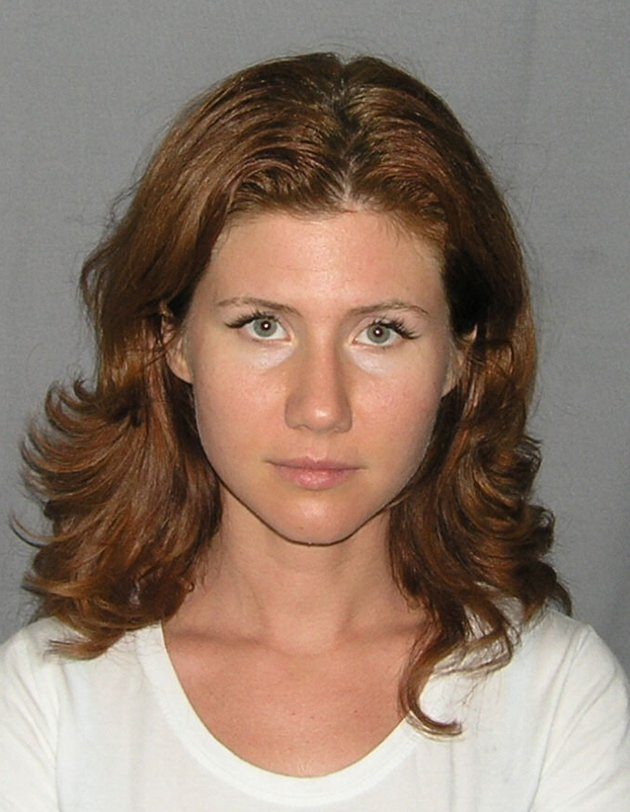 Worked for: The SVR
Arrested in: 2010
Time also places Anna Chapman on the list of the most notorious Russian spies. "Allegedly part of an 11-person Russian spy ring, Chapman regularly passed secrets to a Russian government official and was picked up in an FBI sting operation," the publication explains. The FBI arrested 10 alleged spies in the U.S. The spies didn't face charges of espionage. Instead, they were accused of  failing to register as foreign agents. Some faced charges of money laundering, too.
Vanity Fair reports that Chapman pleaded guilty to conspiracy charges. The U.S. then deported her.  Surprisingly enough, she later became an "Instagram star." She posts glamorous photos of herself. The photos feature captions that range from "ominous predictions and calls to action" to "stirring defenses of Russian interests." Some even have a pro-Trump tone.
Next: Officials in Donald Trump's administration recently met with this spy.
15. Sergey Naryshkin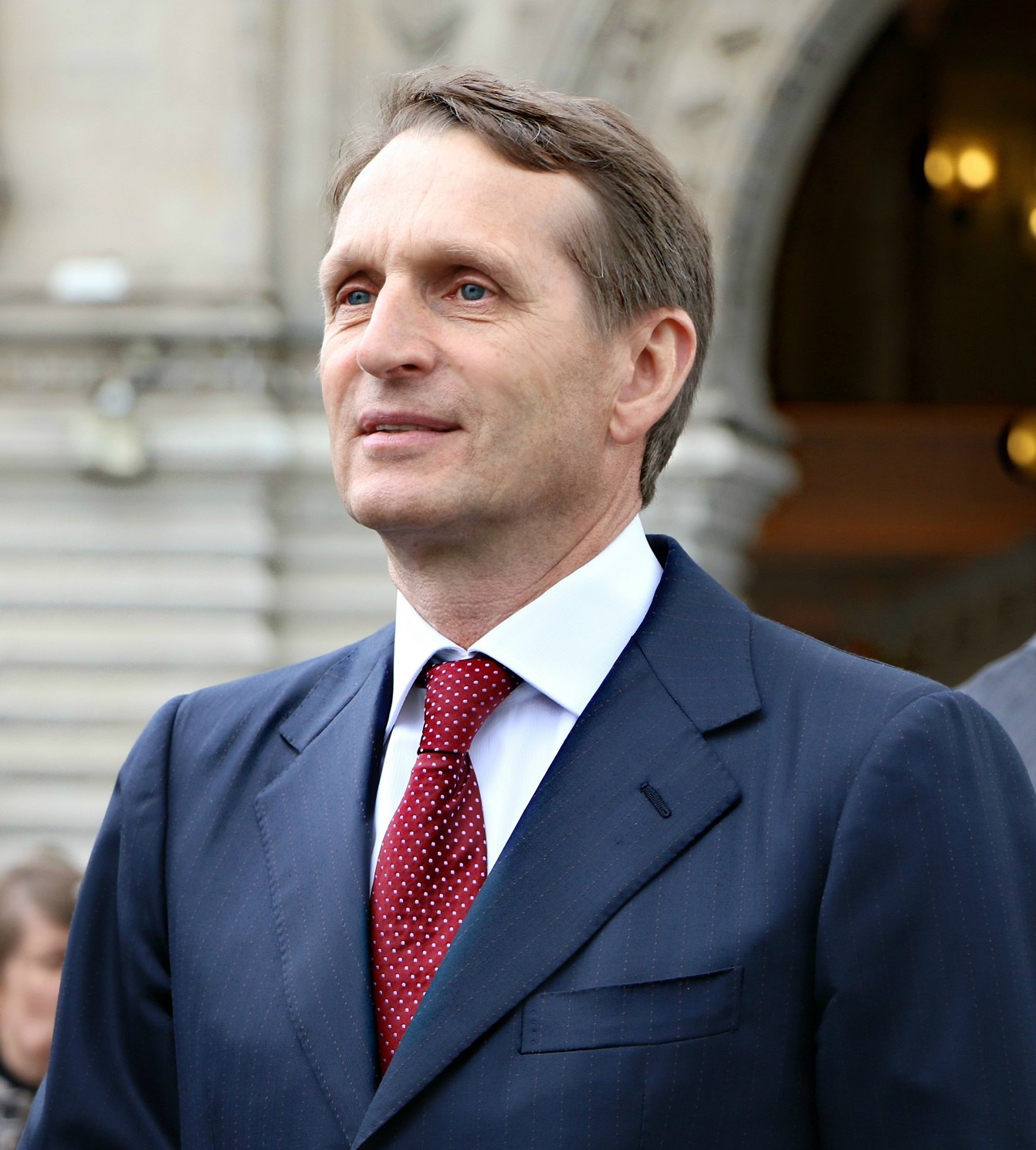 Works for: SVR
Met with: Top Trump administration officials
As NPR reports, Sergey Naryshkin, the head of Russia's foreign spy service, reportedly traveled to the U.S. in January 2018. Naryshkin seems to have met with top Trump administration intelligence officials. (Despite the fact that he landed on a U.S. sanctions blacklist for his "involvement in the situation in Ukraine.")
He serves as the head of the SVR, the foreign intelligence service that was once part of the KGB. You won't find a lot of details on his visit. Some suggested that Naryshkin's meetings may have influenced Donald Trump's decision not to impose new sanctions on Russia before a deadline. However, CIA director Mike Pompeo responded, "We periodically meet with our Russian intelligence counterparts for the same reason our predecessors did — to keep Americans safe."
Read more: This Is the 1 Country Where North Koreans Can Vacation as Long as They Want
Check out The Cheat Sheet on Facebook!