Healthy Brown Bag Lunches to Bring to Work
Brown bag lunches get a bad rap. Perhaps it's childhood memories of dull PB&J or lackluster turkey on white bread that make the idea of bringing your lunch from home seem downright depressing. But a sack lunch doesn't have to be boring. Done right, it can be both healthy and tasty. These six brown bag lunches are easy to prepare, nutritious, and delicious.
1. Tangy Roast Beef Sandwich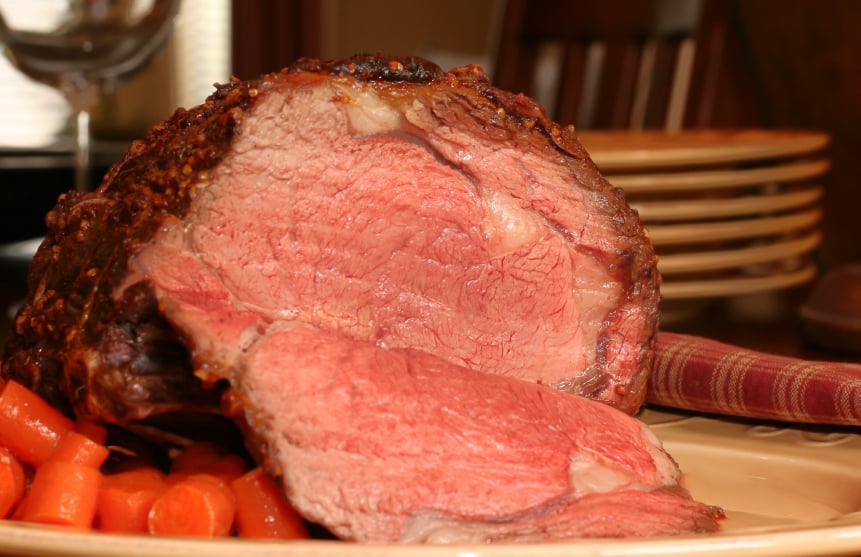 When it comes to sandwich meats, flavorful roast beef is one of your better bets health-wise. Roast beef is low in fat and sodium and has seven grams of protein in each slice, says Men's Health. This sandwich from from Fitness adds in healthy arugula and a low-fat dressing for a filling and nutritious sandwich that will help you power through your afternoon slump.
Ingredients:
2 tablespoons light mayo
1 teaspoon horseradish
1 teaspoon light sour cream
1 bulkie or sandwich roll
¼ pound thinly sliced roast beef
¼ cup arugula leaves
Directions: Combine the first three ingredients in a small bowl, and mix until combined.
Cut the bulkie rolls in half, and divide the roast beef slices equally onto each roll. Top each sandwich with arugula leaves. Spread the mayonnaise mixture onto the top half of the roll, and press the sandwich closed.
2. Cheddar-Apple Sandwich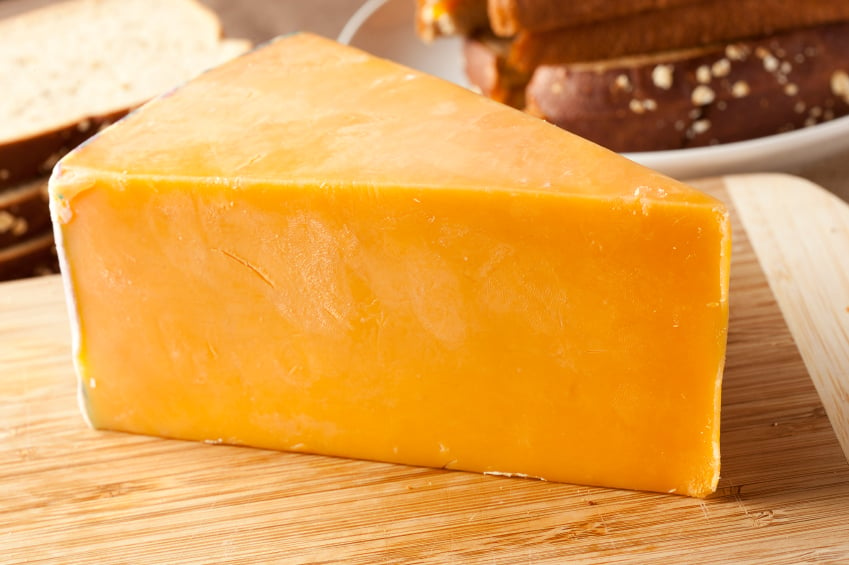 Who says a filling lunch needs to include meat? Whether you're a full-time vegetarian or are just staring down a nearly empty refrigerator, this recipe from Real Simple solves your lunchtime problems. And if you really can't live without meat, we think this sandwich would be pretty tasty with a few slices of roast turkey too.
Ingredients:
2 slices of bread (multigrain, Italian, or French work best)
1 teaspoon whole-grain mustard
1 ounce thinly sliced cheddar
Several pieces of thinly sliced apple
Directions: Spread 2 slices of bread with whole-grain mustard. Top 1 slice with cheddar and several pieces of apple. Sandwich with the remaining bread.
3. Simple Green Pasta Salad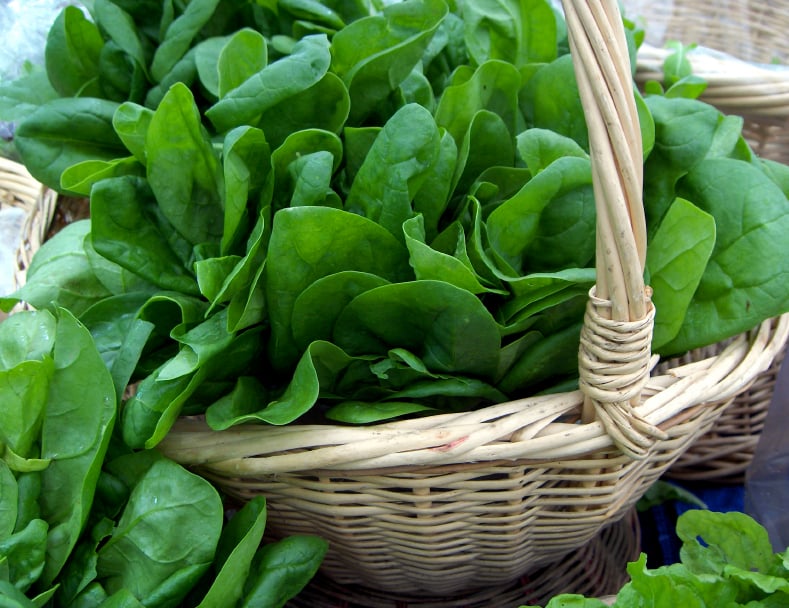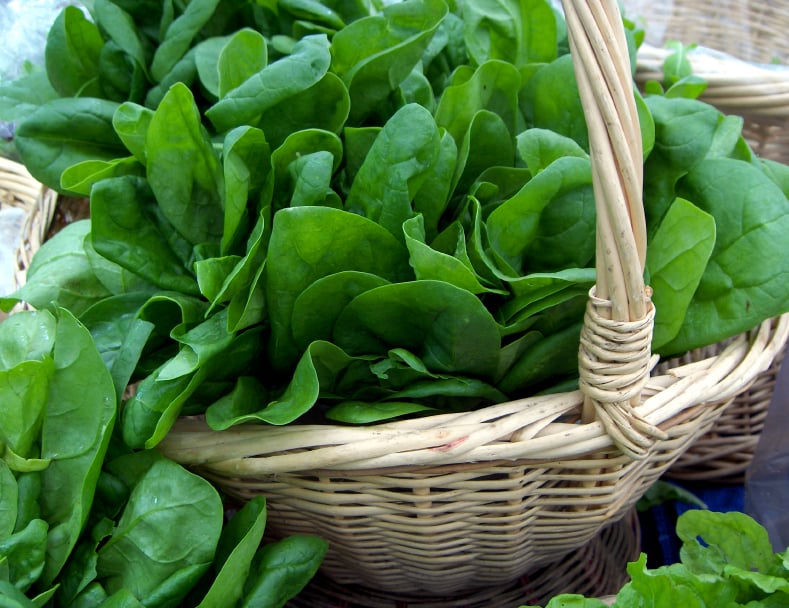 Pasta salad may be high in carbs, but that doesn't mean it has to be unhealthy. This simple dish, which includes spinach and green beans, is packed with nutrients. You can make it as shown here or add in some chickpeas or bacon if you feel you need some extra flavor and protein. Recipe from Pinch of Yum.
Ingredients:
2 cups cooked small tubular whole-wheat pasta
2 cups chopped green beans
3 garlic cloves, minced
2 cups shredded spinach
3 ounces basil and olive oil spread (or use pesto and reduce the amount of Parmesan cheese)
½ cup Parmesan cheese
Salt to taste
Fresh lemon juice to taste
Olive oil for cooking
Directions: Cook the pasta, then drain, transfer to a bowl, and toss with a little olive oil to keep it from sticking.
Warm some olive oil in a skillet over medium heat. Add the green beans and garlic, and cook until the beans are bright green and tender and the garlic is fragrant. Add to the pasta and toss, then let pasta cool in the refrigerator for 15 to 20 minutes.
Once the pasta has cooled, add the spinach, basil and olive oil spread, cheese, and salt, then toss to combine. Add a squeeze of fresh lemon juice, then serve.
4. Lemony Egg Salad With Basil and Capers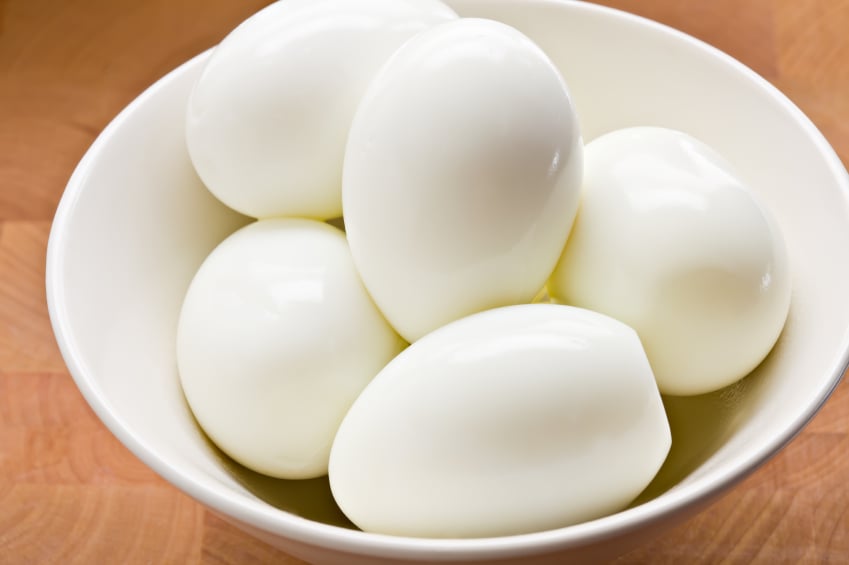 Eggs are cheap, easy to cook, and a great source of protein, vitamin D, and other nutrients. But traditional egg salads can be heavy on high-fat mayo, which makes them a less-than-healthy lunch option. This version from Men's Health (which yields two sandwiches) dials down the mayo and includes lemon and basil for a fresher flavor. The result is a lighter yet still filling take on a lunchtime classic.
Ingredients:
4 large eggs
1 stalk celery, chopped finely
1 tablespoon mayonnaise
Juice of half a lemon
3 or 4 basil leaves, chopped
2 teaspoons capers
Sea salt and black pepper, to taste
4 slices whole grain bread
Directions: Hard boil the eggs, and let cool.
When cool, peel eggs and chop into ½-inch pieces. In a medium bowl, whisk the lemon juice into the mayonnaise. Add a sprinkle of salt and pepper. Add the celery and capers, and stir. Add the eggs last, and sprinkle with salt and pepper. Fold mixture gently, just until thoroughly coated and the yolks have broken up just a bit to blend into the mayonnaise mixture.
Arrange half the egg salad on one slice of bread, and top with another slice of bread. Repeat for remaining sandwich.
5. Mega Chicken, Kale, and Quinoa Salad Wrap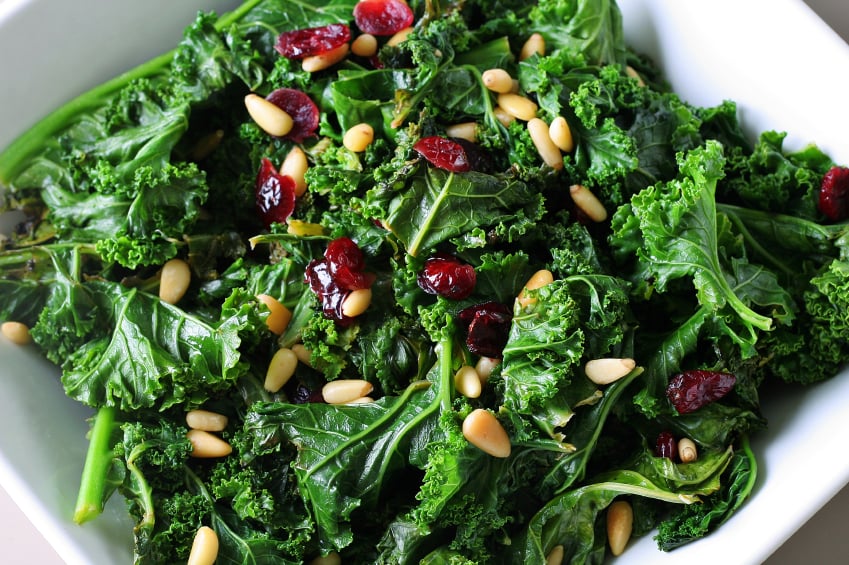 Lean chicken, healthy whole grains, and vitamin-rich kale make this jumbo-sized wrap extra healthy. At roughly 623 calories per serving and with 56 grams of protein, this isn't a light meal. But if you're fit and active, it may be just what you need to keep your energy up during a long workday. Recipe from Fit Men Cook.
Ingredients:
5 ounces chicken breast
1 whole-grain flour tortilla
Balsamic glaze
For the salad
1 cup kale
¾ cup spinach
½ cup cooked quinoa
¼ cup chopped red onion
1 tablespoon raisins (or other naturally dried fruit)
5 tablespoon chopped walnuts
1 tablespoon shaved almonds
1 tablespoon chopped mint
1 tablespoon feta or goat cheese
Juice from ½ lemon
2 tablespoons of a low-calorie vinaigrette or dressing of your choice
Directions: Cook quinoa according to package instructions. Set aside.
Lightly spray or coat a skillet with olive oil and turn heat to medium high. Season chicken breast with salt and pepper, then add to pan and cook until done, about 6 to 7 minutes per side. Remove chicken from pan, let cool, then chop into bite-size pieces.
Add the kale to the skillet along with a few tablespoons of water. Cook for no more than 2 minutes. Remove from pan, and let cool to room temperature.
Add the kale to a large bowl, and combine with the remaining salad ingredients. Toss with tongs to ensure everything is well-mixed and coated with dressing.
Pour the salad onto the tortilla, and top with the chopped chicken breast. Garnish with balsamic glaze, and then roll to create wrap.
6. Tuna and Bean Salad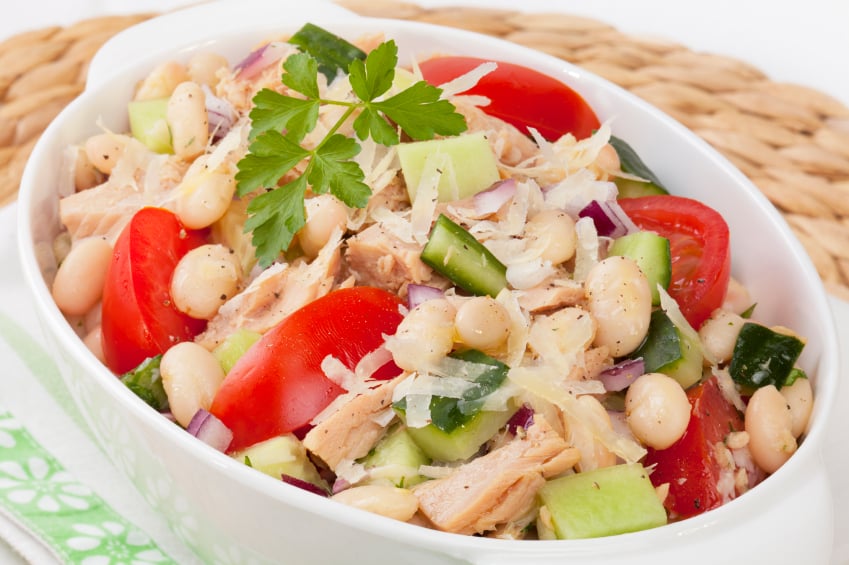 Cheap, protein-dense tuna plus filling fiber-rich beans come together in this ultra-simple make-ahead lunch. With just five main ingredients, you can throw this dish from Cooking Channel together in a matter of minutes. This recipe yields 2 servings.
Ingredients:
1 (19-ounce) can cannellini beans, drained and rinsed
7 ounces canned tuna in oil or water, drained
½ celery stalk, chopped
Juice of ¼ lemon
¼ cup extra-virgin olive oil
Salt
Freshly ground black pepper
Directions: Mix cannellini beans, tuna, and celery in a salad bowl. Squeeze the lemon juice into the bowl. Pour in the extra-virgin olive oil. Season with salt and pepper to taste. Mix well.
Follow Megan on Twitter @MeganE_CS