Outrageous Things Giuliani Has Said That Make Us Think He's Lost His Mind
2018 hasn't been Rudy Giuliani's best year. In addition to being one of Donald Trump's lawyers, which comes with its own set of complications, his estranged wife recently went public with the fact that he was having an affair before they split.
But while Giuliani is no stranger to controversy or negative press, some of his latest comments make us wonder if he's truly lost his mind. The former New York mayor is a Trump supporter, but the things he has said may be doing more harm than good for the president (and the Republican party).
He threw Trump under the bus almost as soon as he was hired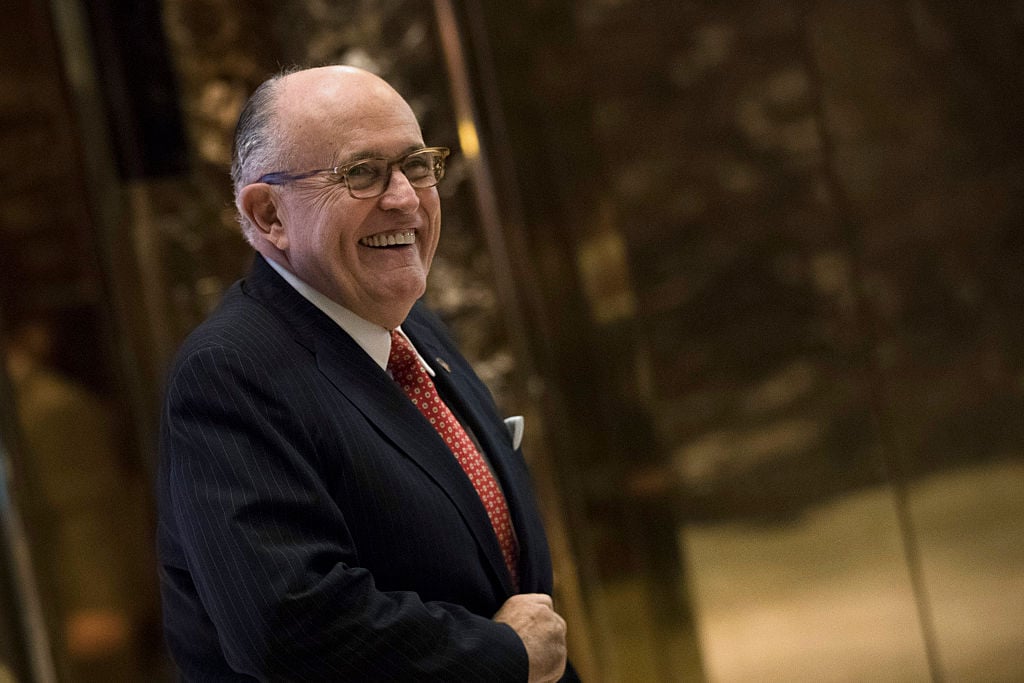 We now know that Trump reimbursed Michael Cohen, his personal lawyer, for a $130,000 payment Cohen made to Stormy Daniels to keep her from talking about her affair with Trump. Giuliani admitted to this on Fox News, but it contradicted what the president had previously said, which was that he had no knowledge of any payment. This left many people wondering how long Giuliani would even last as Trump's attorney.
Next: There's no way Giuliani would have insider knowledge about this.
He misled the public regarding the Mueller investigation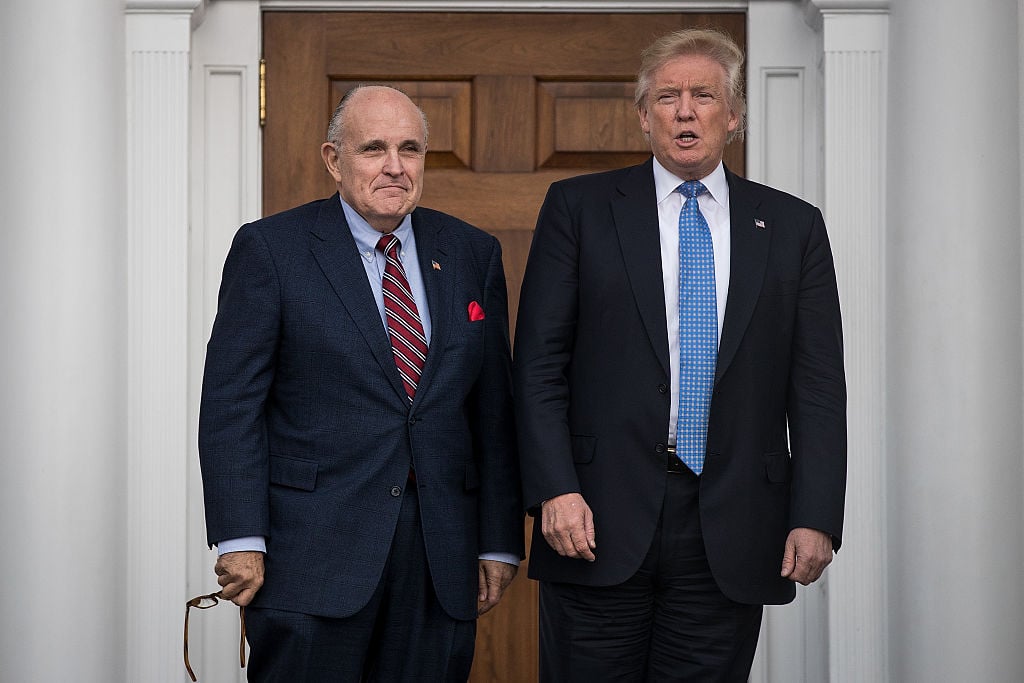 In May 2018, Giuliani told the New York Times that special counsel Robert Mueller was planning to conclude his investigation by September 1. He said Mueller's office had shared the timeline with him two weeks prior. But according to multiple sources, this was completely false. And even if sources hadn't confirmed that it was a false claim, the public would have been skeptical — Mueller hasn't give any kind of timeline yet, so it wouldn't make sense for his office to go straight to Trump's attorney.
Next: Giuliani's crazy comments didn't start this year.
He raved like a lunatic at the 2016 Republican National Convention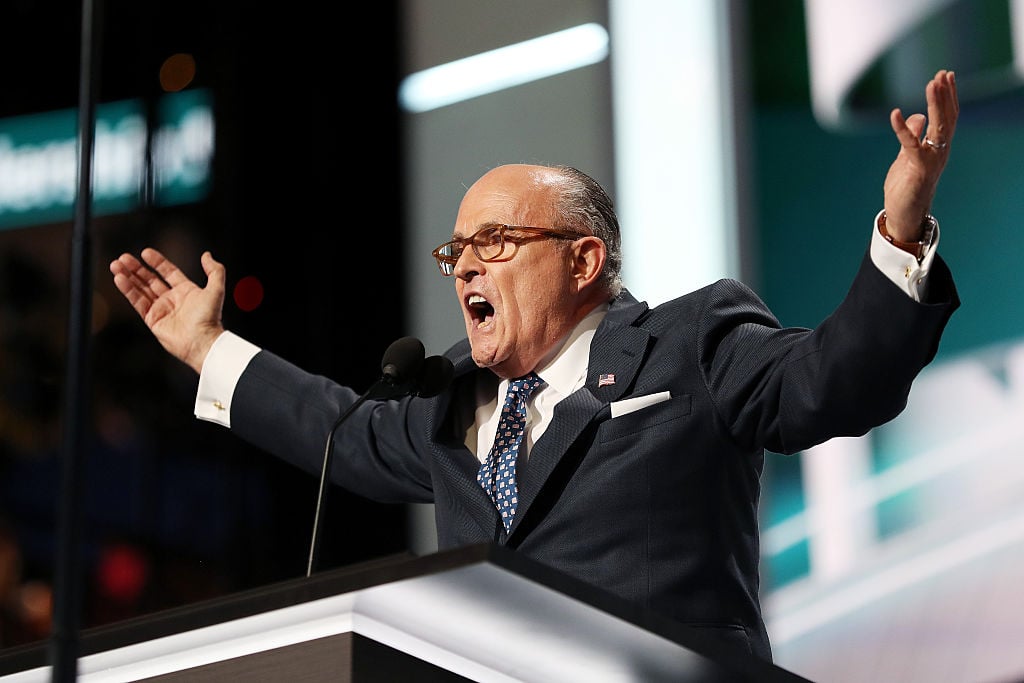 Emotions were definitely high at the 2016 Republican National Convention, but Giuliani gave a speech that seemed seriously unhinged. In addition to blaming Obama and Hillary Clinton for virtually every recent attack by Islamic terrorists, he ended his passionate rant with this apocalyptic quote:
"There's no next election. This is it! There's no more time left to revive our great country."
The internet had a blast turning Giuliani into humorous memes, but Splinter News reporter Rob Wile had a more serious response: "There are real things in the world Americans can be justifiably afraid of. Rudy Giuliani managed to name none of them."
Next: The former mayor seemed to conveniently forget who helped him on 9/11
He made "a mistake" about Hillary Clinton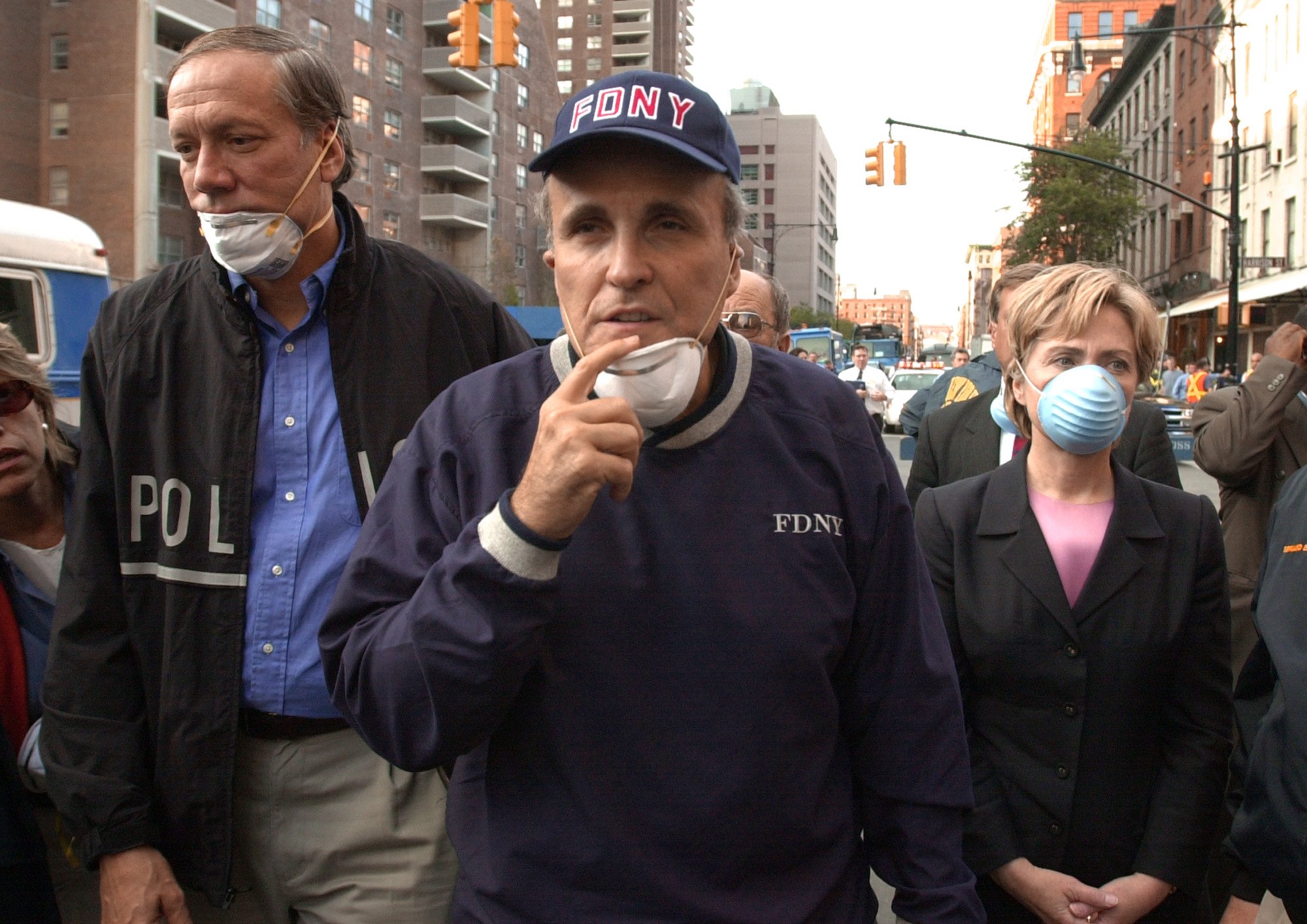 Giuliani was viewed most favorably by the public shortly after 9/11, when he threw himself into helping New York City recover from the tragic terrorist attacks. And while he did great things for the city, he didn't act alone — Hillary Clinton, who was a New York senator at the time, also stepped into help. During the 2016 election campaigning, Giuliani conveniently "forgot" this.
"I heard her say one day she was there that day. I was there that day. I don't remember seeing Hillary Clinton there," Giuliani said to an approving crowd.
Of course, there was something else Giuliani forgot: That period of time is immortalized in our country's history. Social media users promptly started posting and tweeting a photo from September 12, 2001, that showed Giuliani and Clinton walking next to each other through the New York City streets, wearing face masks. Giuliani later admitted he'd made "a mistake," but it seemed like a strange thing to forget and an even stranger comment to make publicly.
Next: Given Giuliani's troubled past (and present), these comments seem especially hypocritical.
He slammed Stormy Daniels' profession when he has cheated on all three of his wives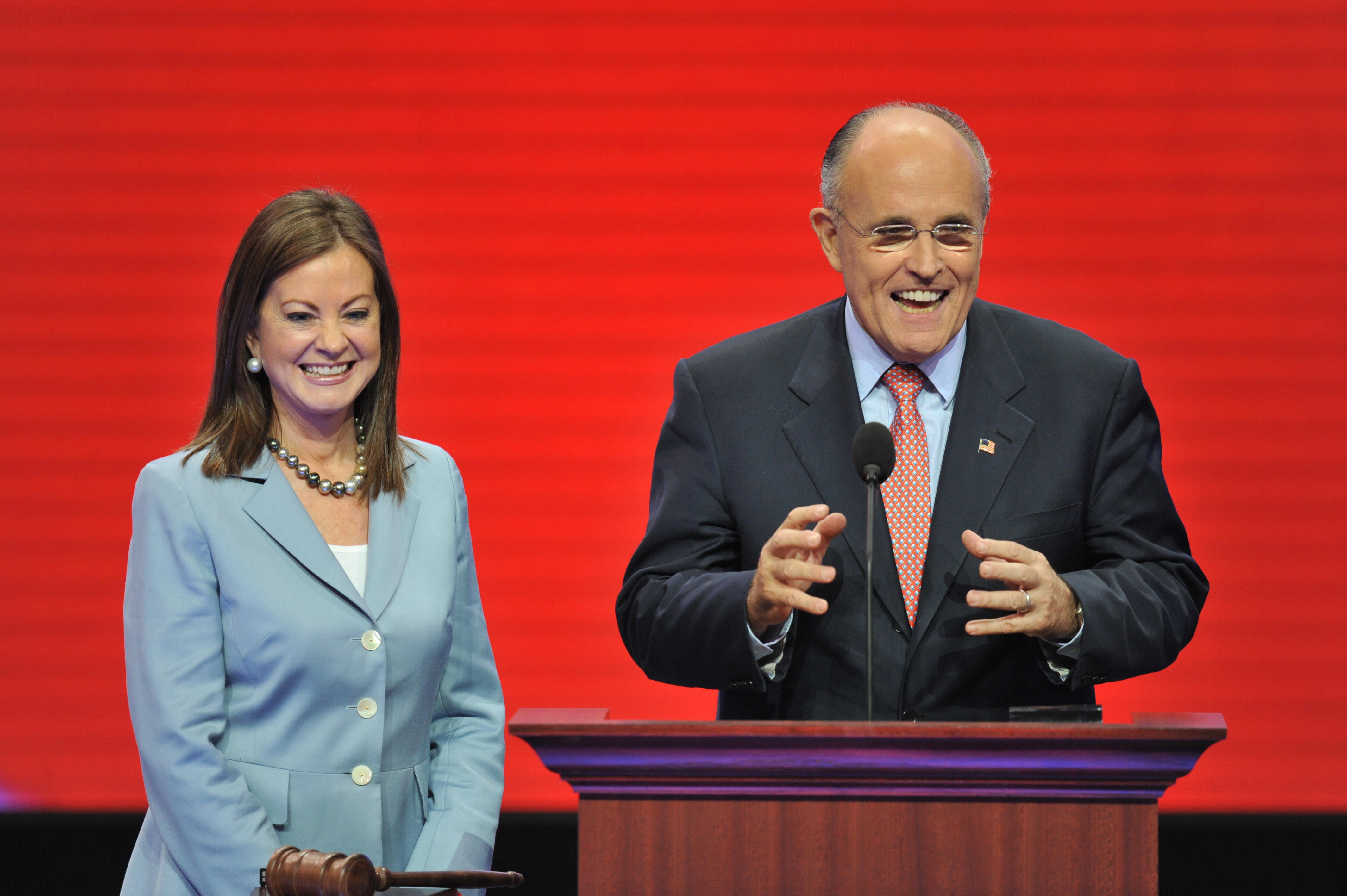 Like President Trump, Giuliani has been married three times — and, like Trump, he has been unfaithful to all three of his wives. But recently, Giuliani chose to slam Stormy Daniels (whose real name is Stephanie Clifford) for her profession, laughably saying he "doesn't respect" a woman who "sells her body for exploitation."
Unlike some of his previous controversial statements, Giuliani didn't back down from slandering Daniels — in fact, he defended his comments. "If you're going to sell your body for money, you just don't have a reputation. I may be old-fashioned, I dunno," Giuliani said in Israel.
Apparently breaking your vows to three different spouses and simultaneously judging someone's character for her (legal) profession is being old-fashioned.
Next: Could Giuliani really be struggling with mental health?
There is a chance Giuliani could be struggling …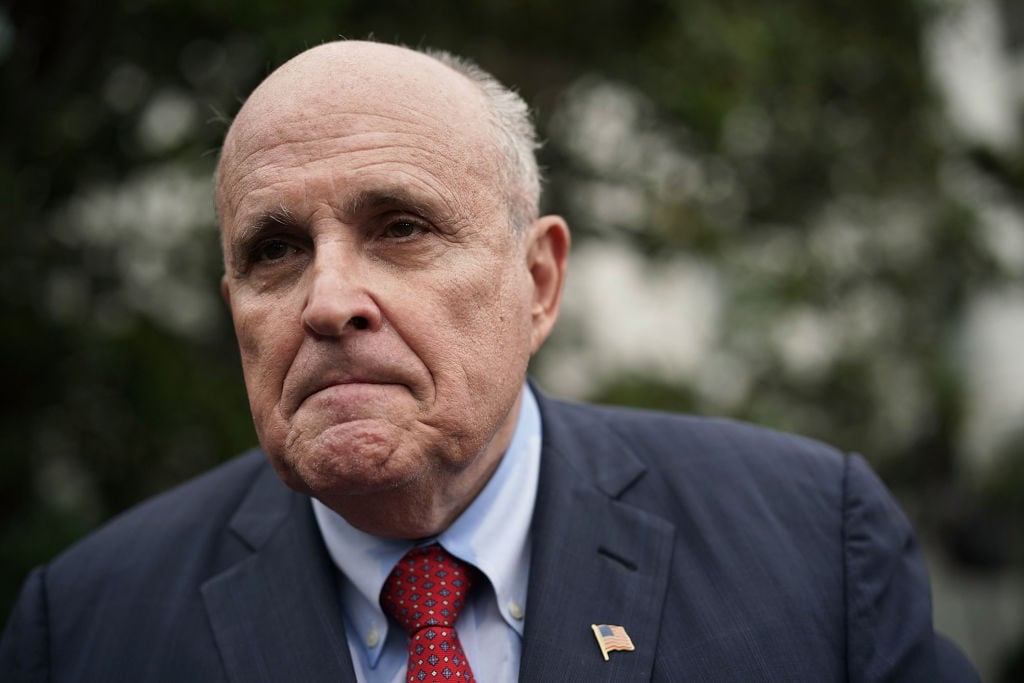 It's not considered very kind or polite to comment on someone's mental health. But given some of his more recent outbursts, there has been some speculation that Giuliani isn't all there. After he let it slip that Trump had reimbursed Cohen for the $130,000 payment, he did a lot of damage control, claiming that Trump knew he was going to say that and that everything was fine. But some people thought perhaps Giuliani had let the secret out because he wasn't entirely aware of what he was saying.
It doesn't seem very likely that the president would hire someone who was struggling with dementia or mental illness to represent him. But it's not impossible.
Next: This is the most logical conclusion.
… but he's probably just an aggressive jerk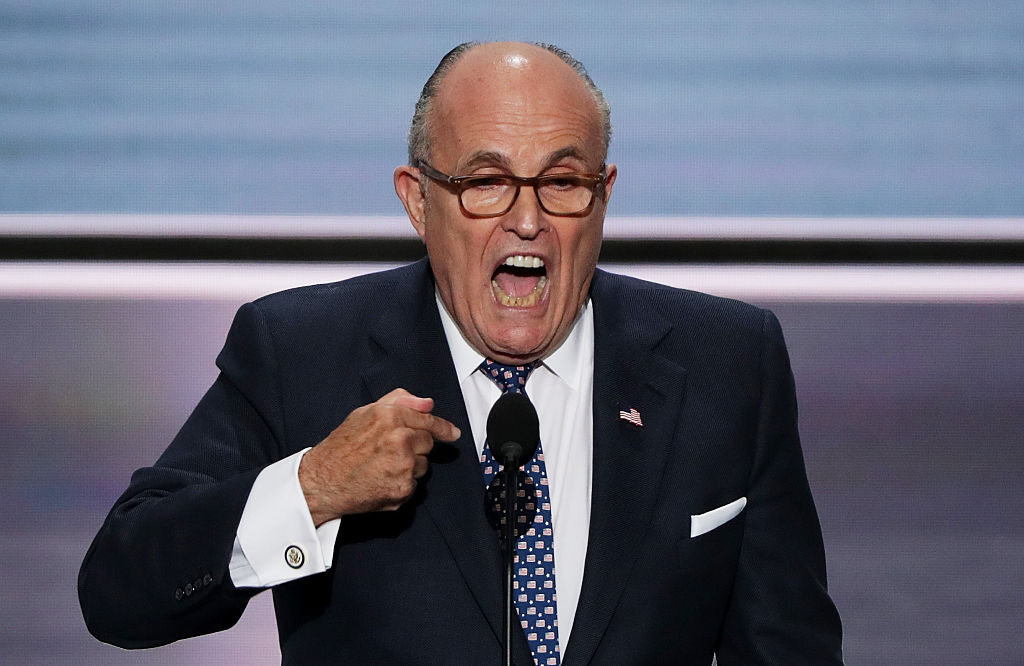 Even his staunch supporters will agree that Giuliani has a very long history of acting aggressively, not being entirely truthful (dating back to the Reagan administration when he misled the public about what went on at the the Krome detention center), and speaking harshly. Perhaps there is more at play here — Giuliani is 74, after all — but he is most likely using the same tactics he always has, and that Trump knew exactly what he was doing when he hired him. We'll just have to see what happens next.
Check out The Cheat Sheet on Facebook!