Overdue for a Vacation? 6 Places to Go While the Dollar Is Strong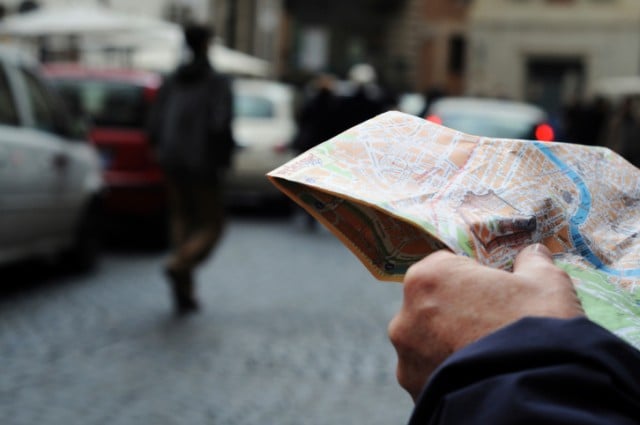 In the wake of the recession, international travel is still simply off the radar for many Americans. Many folks are still recovering from the economic downturn, and despite the economy's steadily mounting recovery since those dismal years, not everyone is entirely back on their feet.
The good news is, even if you're on a tight budget, now is a great time to travel abroad. The strengthening American dollar has lead to some unexpectedly good deals for international travel aficionados. TripAdvisor, for instance, recently released its 2015 survey of hotel room prices, and found that prices declined by an average of 7% overseas. In Europe, a destination usually renowned for its high prices, prices declined even more, about 9%.
The Eurozone as a whole is looking like one of the best destinations to jetset to this spring if you're looking for a deal, experts at TripAdvisor, STA Travel, and MarketWatch advise. The Washington Post notes that while hotel prices have seen steep declines, prices overall have also declined throughout most of Europe. The publication notes that "the dollar is worth 21 percent more than it was a year ago against the euro." Marketwatch adds that "the dollar has strengthened against nearly every currency in the world in 2014," noting that the dollar has gained about 12.5% compared with a number of different currencies worldwide, and has since risen 2% in 2015 alone.
In fact, the last time the dollar was this strong against the Norwegian krone (one of the world's strongest currencies) was 2002, more than a decade ago. And against the Russian ruble? The dollar has risen an astounding 98.6%. MarketWatch indicates similar percent gains against the Ukrainian hryvnia.
Crude oil, experts say, is partially responsible for the euro's recent weakness. "These are really commodities stories," said Win Thin, the global head of emerging market currency strategy at Brown Brothers Harriman, in an interview with MarketWatch. He noted that the Russian ruble, the Ukrainian hryvnia and the Norwegian krone have all been influenced by falling oil prices.
For countries outside of the Eurozone, the issue is largely due to a close trading relationship with Europe, Thin says. The currencies of countries like Hungary and Poland, for instance, are suffering as a by-product of the euro's current weakness.
Regardless of the factors at play, one thing is clear: Now is a great time to take that vacation you've been overdue for, and we've compiled six of the best places for your next adventure while the dollar is strong.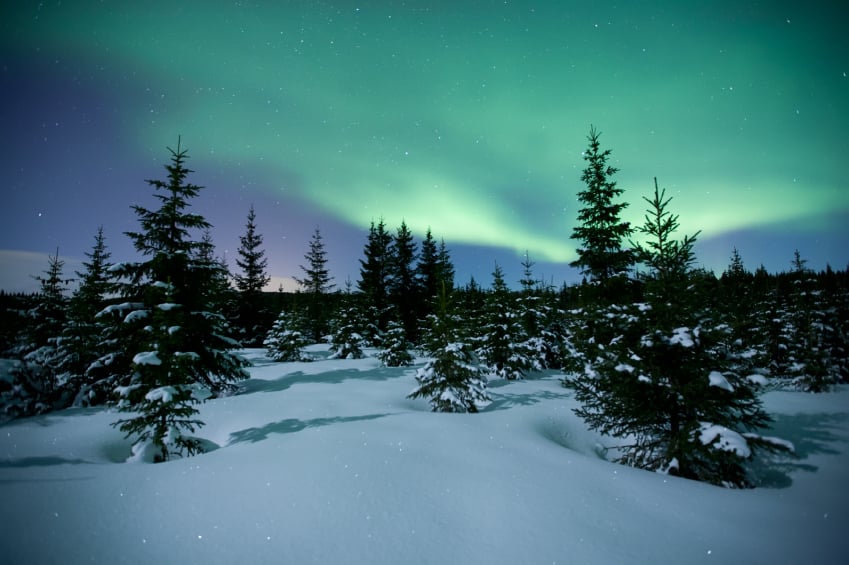 1. Scandinavia: Norway and Sweden, in particular
One of the best things about traveling during a strong dollar moment is that previously inaccessible destinations, ones which were formerly too expensive, suddenly become quite reasonable. Norway and Sweden have become increasingly popular tourist destinations for many Americans, particularly as the American (or perhaps more accurately, Brooklynite) love affair with Scandinavian design continues to flourish. Further, the success of the movie Frozen has brought about a wave of unexpected new interest in the Nordic countries, MarketWatch adds.
Okay, so maybe you couldn't care less about Frozen, and you don't own a single, solitary Billy's bookcase from Ikea; regardless, if you have any interest in traveling to the North, now is certainly the time to do it. Sweden and Norway, for instance, saw hotel price declines of 19% and 17% on the year in February, respectively, according to TripAdvisor.
So what should you do in Scandinavia? Rough Guides says don't miss the fjords. The region is famous for them, and they provide for some pretty dramatic scenery if you're the hiking type. Norway's Geirangerf Fjord is particularly picturesque.
How about skiing at Norway's largest resort, Trysil, where ticket prices have dropped by about $40 since last year? As for Sweden, try sojourning at the infamous Ice Hotel for a bit of adventure, or stick to warmer fare by indulging in a traditional Swedish sauna, or simply admiring the architectural beauty of Stockholm. Don't miss the medieval neighborhood of Gamla Stan, or "Old Town," where narrow, cobblestoned streets wind their way through charming, archaic Old World shops and buildings.
2. Eastern Europe: basically the whole region
Historically, Eastern Europe has received significantly less love from American tourists than the continent's perennially popular vacation destinations, such as France or Italy, but that's beginning to change, especially given the region's relative affordability. The Czech Republic, Hungary, Romania, Bulgaria, Latvia, Lithuania, and Poland have all seen steep declines in hotel prices over the last year, making now a great time to visit this part of the world.
Destinations like Hungary and the Czech Republic are distinctly different and slightly more exotic than their Western European neighbors, while adhering to a similar standard where amenities are concerned. Hungary, for instance, is an architecture buff's dream locale, yet it has something for the foodie as well; the Magyar cuisine, famous throughout Eastern Europe, is a style all its own, and the country produces several unusual wine styles, such as Tokaj. Meanwhile, in the Czech Republic, take advantage of the local beer culture (the nation drinks more beer per capita than any other country), and try a brewery tasting and tour.
Even further afield from Hungary, Romania and Bulgaria are two Eastern European nations not commonly visited by tourists, but which have their own unique flair and distinct charm. In Romania, you'll leave Hungary's gentle, sloping hillsides behind for the striking Carpathian mountains, meaning plenty of opportunities for hiking, and other outdoor adventures. Be sure not to miss the rural region of Maramures, a medieval area in which the traditional peasant lifestyle is still very much alive and well. In Bulgaria, opportunities for enjoying the outdoors abound, from beaches along the Black Sea to the numerous hiking trails that stretch across Bulgaria's seven different mountain ranges.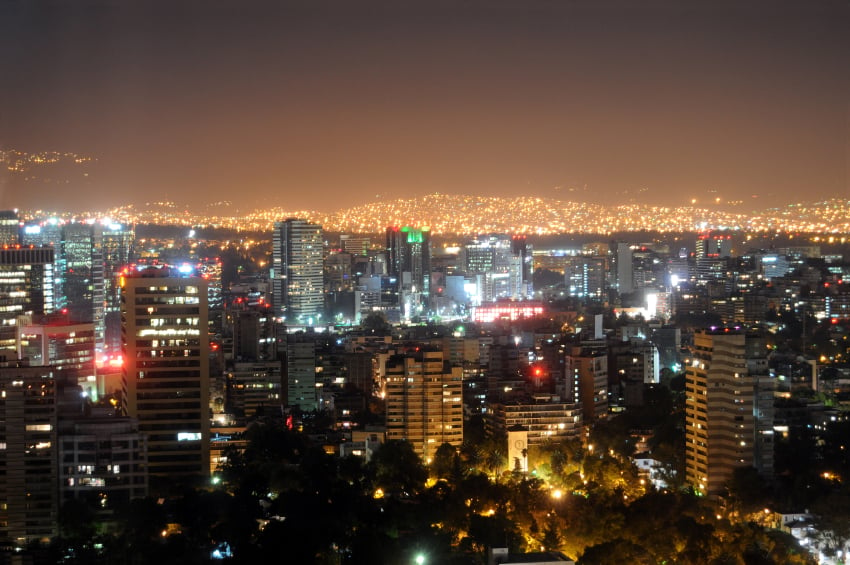 3. Central and South America: Mexico, Argentina, and Uruguay, in particular
Central and South American travel destinations are normally quite reasonable to travel to; especially since the day-to-day living costs are generally cheaper than in the United States. Now that the dollar has strengthened, you can expect to get even more out of your next Mexican beach vacation. Or, if you decide to shake things up and head somewhere a little further afield, Argentina and Uruguay have seen some of the steepest declines against the dollar, and offer some pretty amazing mountainous retreats, paired with amazing nightlife and restaurants. Don't forget to bring home a few bottles of Malbec.
Lonely Planet notes that Uruguay is often called "the Switzerland of South America," referring to the nation's relative peace and prosperity. Uruguay boasts the vibrant gaucho culture and impressive mountainous terrain of its western neighbors on the one hand, but also sports some amazing beach locales on the other. In fact, Uruguay is becoming an increasingly popular beach destination for many jet-setting travelers.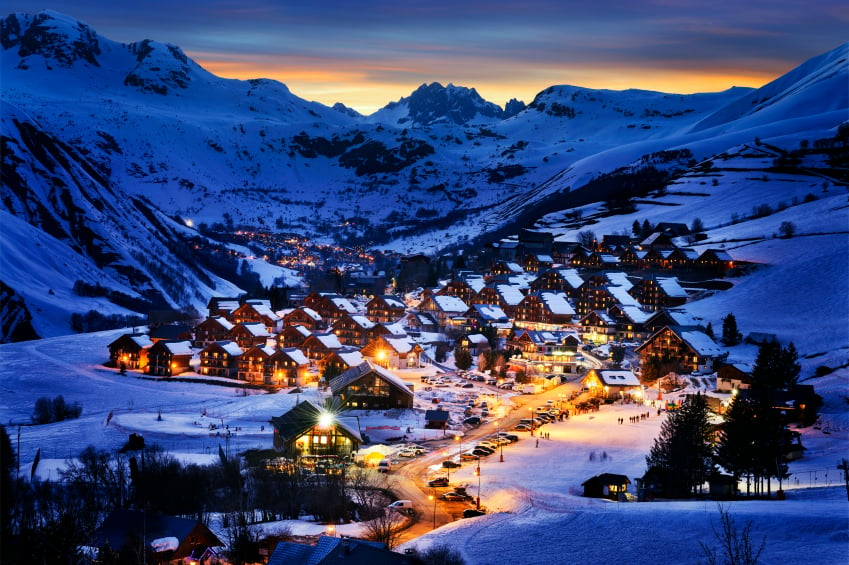 4. Western Europe: France, Italy
Popular Western European destinations like France and Italy are often some of the most expensive places to travel to, much like Scandinavia. The Western European region has reacted to the dollar's renewed strength in a very similar fashion, however. France and Italy, in particular, have seen declines in hotel prices, so if you've always wanted to enjoy the cultural riches of Paris, or the historical architecture of Florence (think, il Duomo di Firenze or the Galeria degli Uffizi), now is the time.
Whether you decide to journey to France or Italy, be prepared to indulge. These two nations are the epicenters of European epicureanism, and some of the world's best food and wine await you. In France, try a walking food tour to pamper your palate to the fullest.
5. Asia: India, and much of Southeast Asia
Destinations such as Thailand and India have historically been popular among the backpacking budget-traveler demographic, even in years when the dollar is weak. The cheapness of Southeast Asia and India means that the most expensive part of your trip is likely to be the airfare.
Now that the dollar is experiencing renewed strength, Asia is more accessible than ever, meaning that if Thailand wasn't a budget destination before, it certainly is now. If you're a penny pincher, or would simply prefer a more adventurous and exotic locale for your next vacation, these two regions make for a wonderful and vibrant getaway.
India's diversity (both culturally and geographically) mean that you probably won't even see a quarter of the country in one trip, but it also means that there's something for everyone here. If you're after a retreat-like, spiritual adventure, try visiting the ashrams of Rishikesh, or, if cultural marvels are more your style, an obligatory trip to the Taj Mahal may be in order. And, if you're short on time, the Golden Triangle may be your best bet for seeing some of the best that India has to offer.
Meanwhile, in Thailand, enjoy some of the world's most enchanting and beautiful tropical beaches, along with authentic (and ridiculously cheap) Thai street food. Food and beer in Thailand is often so cheap that many of the numerous expats who live there long-term simply don't cook, finding the quality and price of the nation's street food too much of a bargain to bother firing up the stove. Don't miss cultural highlights like Wat Pho, one of Bangkok's largest Buddhist temples, or the Chiang Mai Night Bazaar, a market popular with local families which is brimming with everything from touristy souvenirs to myriad antiques and handicrafts.
6. Africa: Morocco
Merely uttering the name of the next nation on our list is sure to conjure up images of richly colored mosaics, brilliant landscapes, mint tea, and majestic desert sunsets. Morocco has enchanted travelers for decades, and with good reason. Fez is considered one of the most beautiful Arab cities in the world, and Lonely Planet notes that getting lost in Fez is often one of the most enjoyable parts of a trip to the city; winding medieval streets can lead you to picturesque ancient squares, or to a dead end, depending on the route you choose.
If you're up for even more adventure than Fez's labyrinthine streets can provide, try shelling out for a camel trek through the desert, or hiking the Atlas Pass in the High Atlas mountains, where breathtaking views reward you for the effort. Perhaps afterwards you'll indulge in some of the nation's world-famous Moroccan mint tea as you cool off.
More from Personal Finance Cheat Sheet:
Want more great content like this? Sign up here to receive the best of Cheat Sheet delivered daily. No spam; just tailored content straight to your inbox.