15 Overrated Honeymoon Destinations Not Worth the Hype
If you've just said, "I do," then the stressful part is over. Now, it's time for you to enjoy the married life on your honeymoon. You're bound to have a blast on any vacation, but your honeymoon is the perfect opportunity to rest, relax, and enjoy the one you love most. There are plenty of popular honeymoon destinations that offer great deals on flights, sleeping accommodations, and food. But you'll want to know which of these spots are worth your time and money. These popular honeymoon destinations might seem like a great idea. But they are actually a bust in real life.
1. Niagara Falls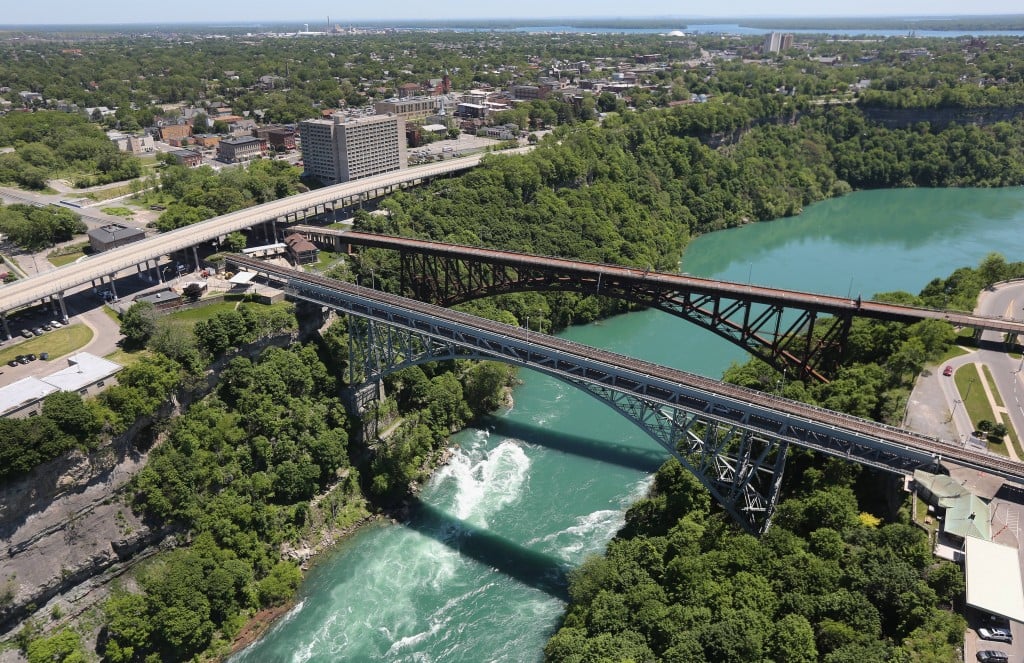 What better way to celebrate your honeymoon than at the honeymoon capital of the world? Today Magazine explains since the 1900s, Niagara Falls has been touted as the absolute best place to visit when celebrating your post-wedding bliss. The beautiful waterfalls and cute, small town make an amazing place for tourists and honeymooners alike. And because plenty of famous faces stayed in the area for their honeymoons, it seems like you should follow suit.
As beautiful as the waterfalls are, the town of Niagara Falls is packed with tourists, other honeymooners, and small souvenir kiosks. The magical feeling of the falls feel overrun by the tourism. And with so many other couples celebrating the same way you are, it's hard to feel like your honeymoon is special. If you're looking for a more intimate place and an opportunity to connect with your loved one, we suggest passing on this one.
2. Las Vegas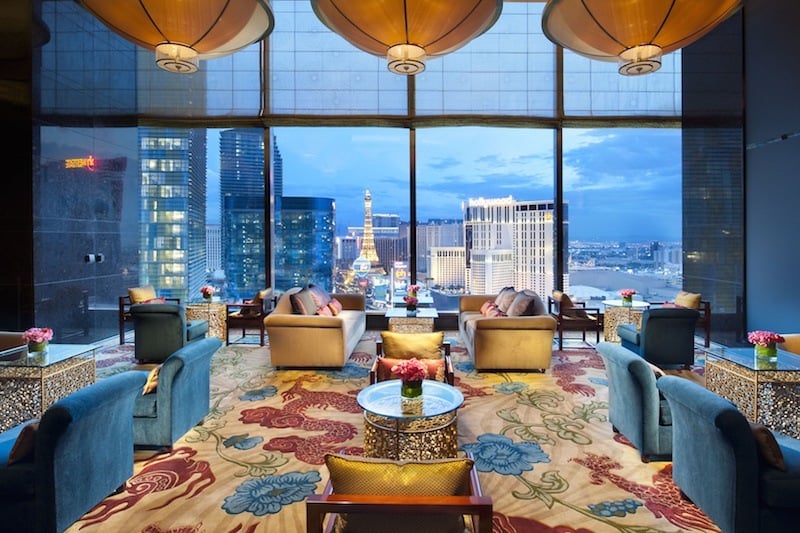 If you're down to visit a few casinos and spend more than a little bit of money while honeymooning, then maybe Las Vegas is your idea of the perfect spot to have one last hurrah before it's back to the real world. However, if you're looking for a relaxing honeymoon where you can actually connect with your spouse, then it's time to pick another place.
The famous 4-mile Las Vegas strip is where most of the action takes place, so don't expect to find a luxury hotel resort in this area that'll also fit a lower budget. There are plenty of "deals" on hotels you can find, but many come with hidden fees that really add up. Expert Beacon suggests if you're set on Vegas for your honeymoon, then plan out the most important parts to properly budget. You might be able to afford a crummy hotel and the cheaper, watered-down cocktails at sub-par casinos. But is the compromise worth choosing Vegas as your honeymoon spot? We suggest looking elsewhere.
3. Greenland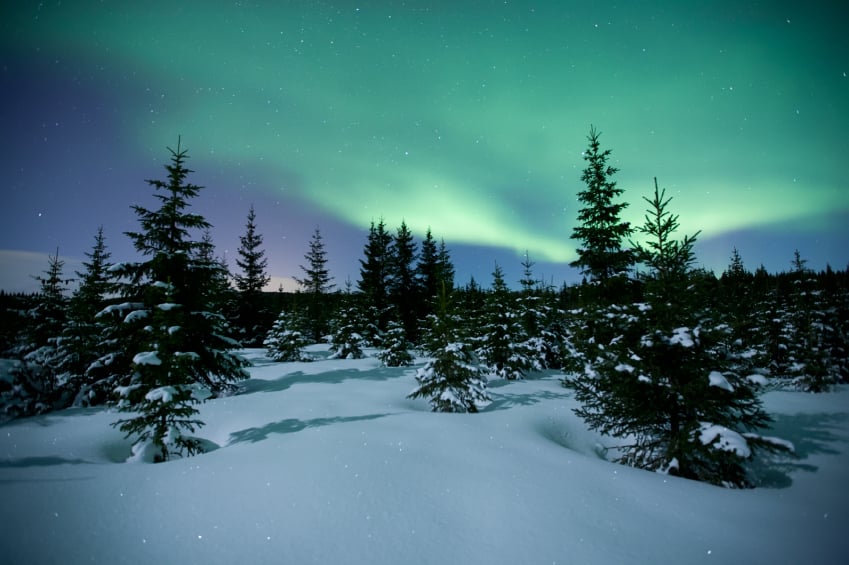 If you're not the beach-going type and are instead looking for an outdoor adventure where you can see the beauty of the Northern Lights in solitude, then Greenland might seem like the ideal destination for your honeymoon. But you'll certainly have a hard time getting around the country without your own private jet or boat. There are no roads between towns in Greenland because of the extreme Arctic climate. If you want to explore the country outside of your hotel, then you'll be paying quite a bit to grab an airplane to the town over.
With so few opportunities for travel, at least you might experience some peace and quiet to soak up the beauty of the icy landscape, right? Wrong. CNN says Greenland has recently become a trendy destination because the glaciers are melting so quickly. With limited hotels and hostels available in the country, this means you might not get the solitude that you were expecting.
4. Acapulco, Mexico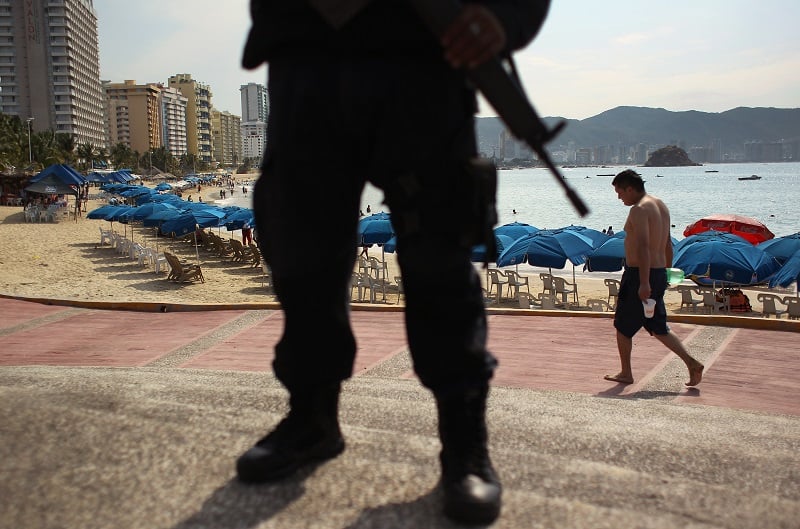 There's nothing like sandy beaches, sunny weather, and delicious food to celebrate getting hitched. But if you plan on doing this celebrating in Acapulco, Mexico, you'll need to be very careful. Although there's a Mediterranean vibe to this beach resort town, it's not all fun and games. World Atlas reports it ranks as one of most dangerous cities in the world. It has a murder rate of about 105 out of every 100,000 people.
According to ABC News, many of these murders occur in working-class neighborhoods that are very close to beautiful vacation homes and luxury apartments. The franchise stores you might want to check out while you're here aren't safe, either. We suggest choosing somewhere safer for your honeymoon.
5. Haiti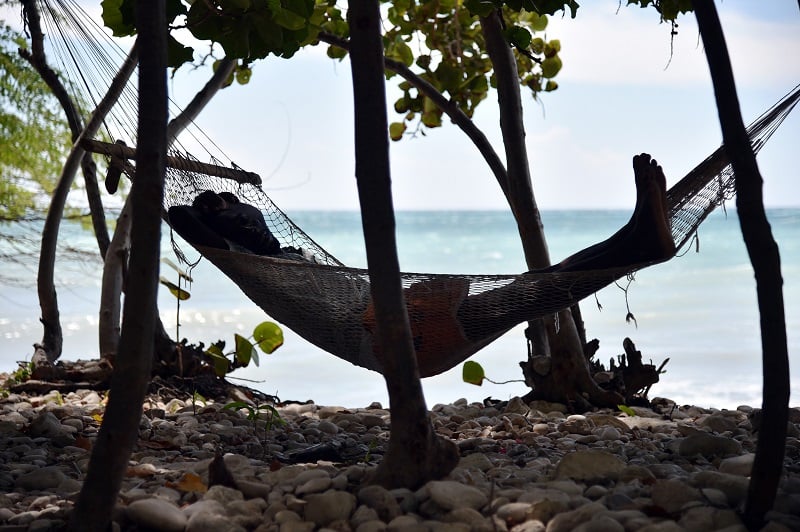 Although Haiti comes complete with beautiful resorts and is much less crowded than the Bahamas and Jamaica, there's a reason why this country gets less tourism. The U.S. Department of State issued a travel warning in 2016, saying anyone traveling to Haiti should know there aren't adequate medical facilities available. And the crime in this country is extremely high, as well. Road ambulances and other emergency services are quite limited in Haiti, too. So you could be in trouble if you suffer any sort of injury. Kidnapping is also a common problem here, particularly for tourists. It might be best to skip this honeymoon destination and choose another Caribbean island.
6. Tulum, Mexico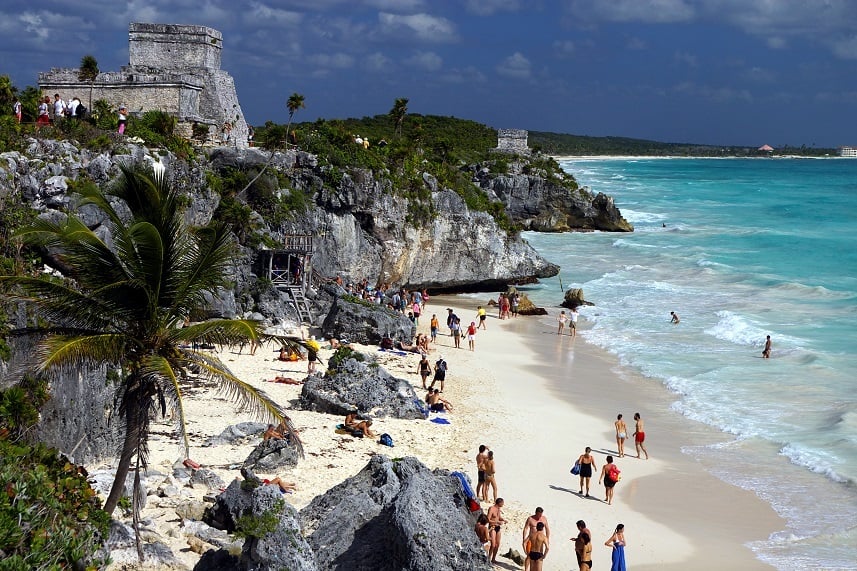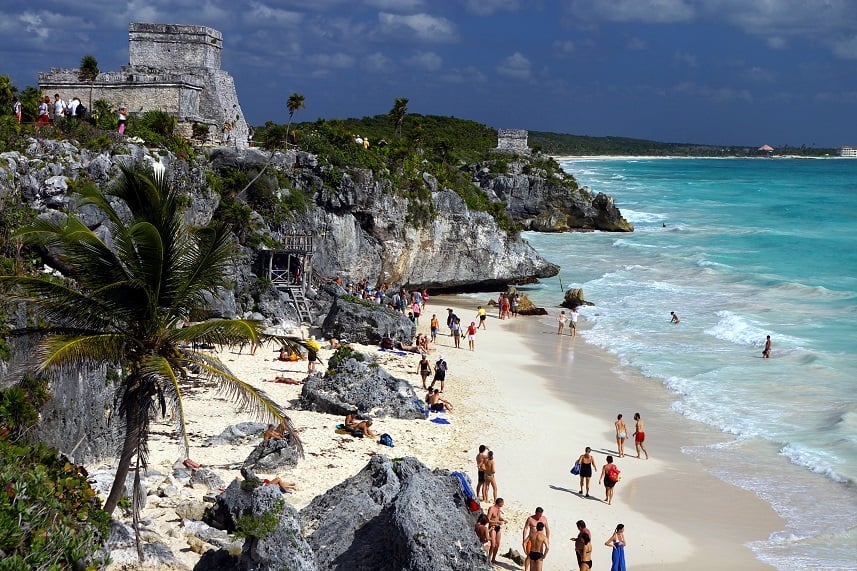 A warm getaway spot like Tulum might sound like the ideal honeymoon spot. But like Acapulco, this Mexican city makes our list of honeymoon destinations you should avoid. New York Magazine crowns Tulum "the Williamsburg of Mexico." Unsure what that means? Tulum is about as far as you can get from Cancún, while still flying in to Cancún. That makes it "the ultimate spot for those seeking an easy, cost-effective trip to Mexico but would rather die than be seen at Señor Frogs." So what's the problem?
New York Magazine explains, "Just as sororities seem to uproot and wholly relocate themselves, every spring, to Cancún, all of Williamsburg seems to have transported itself to Tulum this year. If Williamsburg is the frat house of trend-whore Brooklyn, then Tulum is our Cancún." Paper Magazine declared Tulum "2014's Most Basic Vacation Destination." Hence why you can't scroll through Instagram without seeing somebody's photos from Tulum. Want to make a unique choice for your honeymoon? Just go somewhere other than Tulum.
7. The Hamptons, New York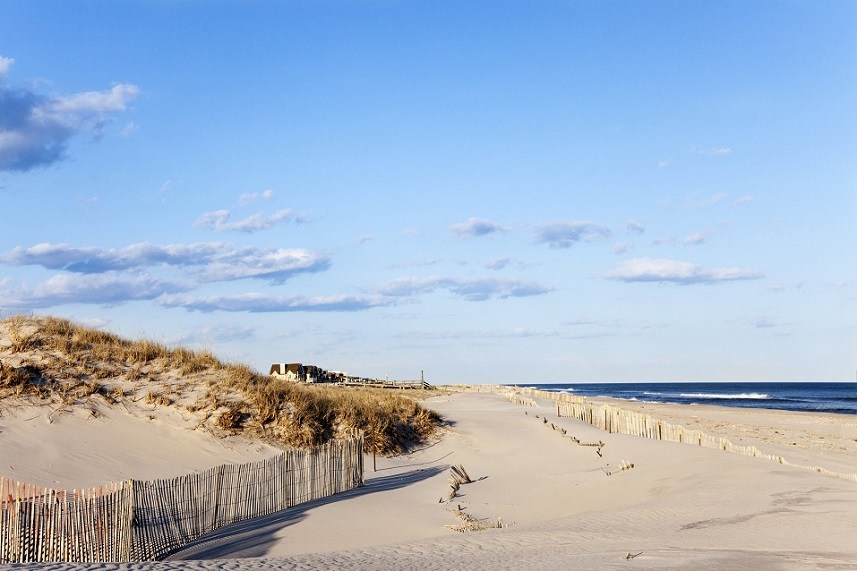 A luxurious honeymoon in the Hamptons sounds like the perfect way to unwind after the wedding, right? Wrong. Sure, this upscale locale has a few pros on its side. Think of the easy commute from New York City airports and the ocean views — plus the plentiful activities and deluxe accommodations. But the cons outweigh the pros. As Spoiled NYC will gladly tell you, staying in the Hamptons is "completely overrated."
All joking aside, you're going to overpay for everything in the Hamptons. The Daily Front Row reports you'll see high prices on everything. That includes food, beverages, smoothies, manicures and pedicures, taxis, beach permits, and even groceries. Maybe you can deal with high prices. But how about overcrowded beaches? And the long travel time to check out anything that's not in the immediate vicinity of your hotel? That really doesn't sound like a relaxing honeymoon. If you've really got your heart set on the Hamptons, at least wait until the off-season to minimize the hassles.
8. Maldives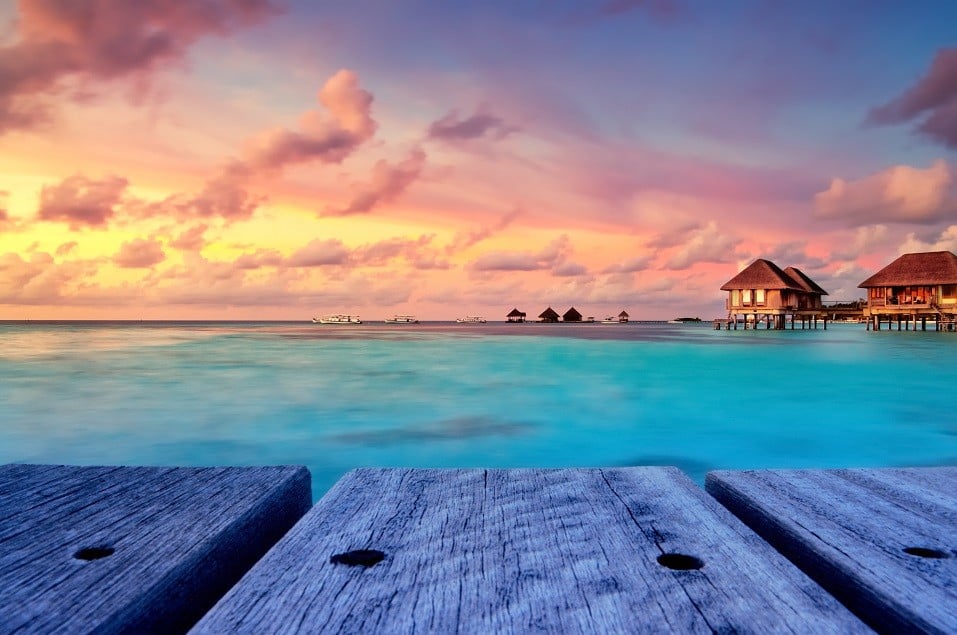 The Maldives probably sound tempting to newlyweds who want to splurge on a honeymoon. But we'd recommend you pass. The reason why? Business Insider reports this tropical South Asian country wins first place as the most expensive honeymoon destination in the world. Ouch! "Honeymooners can expect stunning white-sand beaches, turquoise lagoons, unparalleled snorkeling, gorgeous rustic-chic villas over the water or on the sand, and fine dining," Business Insider notes. But that's only if you want to rack up an eye-popping bill — right after blowing your savings on your wedding.
Curious why the Maldives ranks as the single most expensive honeymoon destination? One reason might be you need to take multiple flights to get there. That might not sound like a big deal to frequent travelers, especially if you have the miles to take the sting off of the airfare. But do you really want to arrive for your honeymoon haggard and jet-lagged? Probably not. The Maldives even lands on the Independent's list of the most overrated destinations in the whole world. Cut the travel time — and save some money — by choosing a different destination.
9. Kauai, Hawaii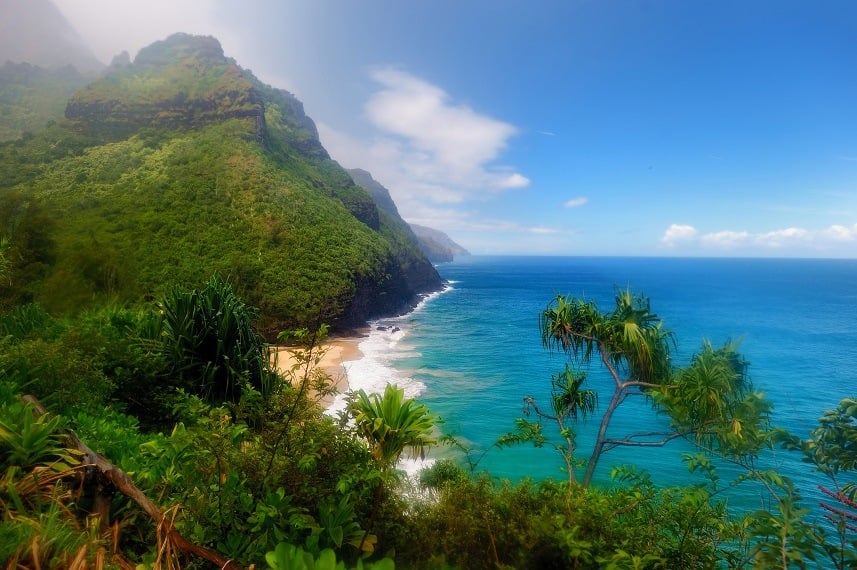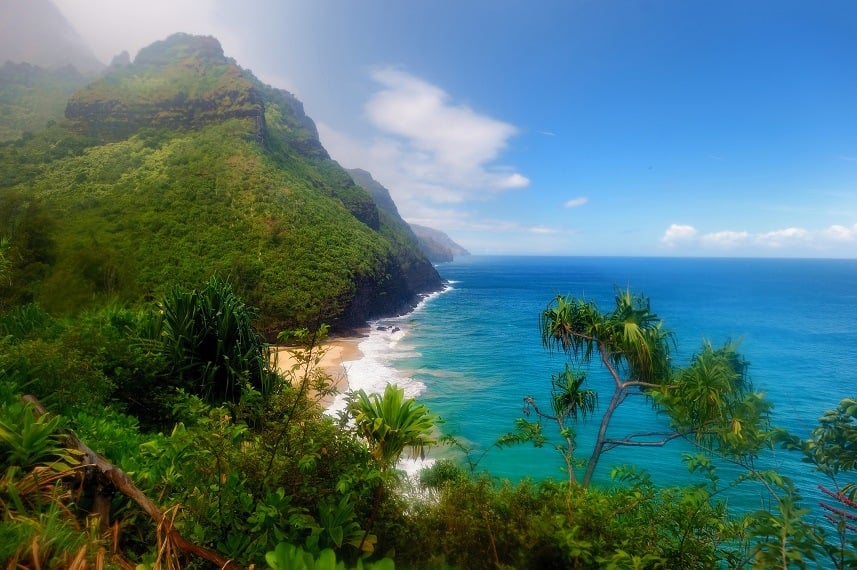 Another uber-expensive honeymoon destination we'd  recommend skipping? The island of Kauai in Hawaii. Sure, it's a lot closer to home than many other tropical destinations. But Kauai comes in as the smallest of the four most popular Hawaiian islands. It's also the least developed. That makes it both a popular honeymoon choice and an extremely expensive destination, according to Business Insider.
Many travelers have pondered the question of whether Hawaii, as a whole, counts as an overrated travel destination. The answer hinges on your priorities (and also on your budget). But Just Wanderlust argues Hawaiian beaches and dining are definitely overrated. And the blog posits that Kauai's Napali Coast, in particular, gets way too much attention. Hawaii Guide offers more details about Kauai. The publication warns Kauai's Allerton Garden, Kipu Falls, Hanakapiai Falls Trail, Queens Bath, the main lookout at Waimea Canyon, Spouting Horn, and Tunnels Beach all get too much love from tourists. Our advice? Skip Kauai, and look elsewhere for a beach honeymoon.
10. Santorini, Greece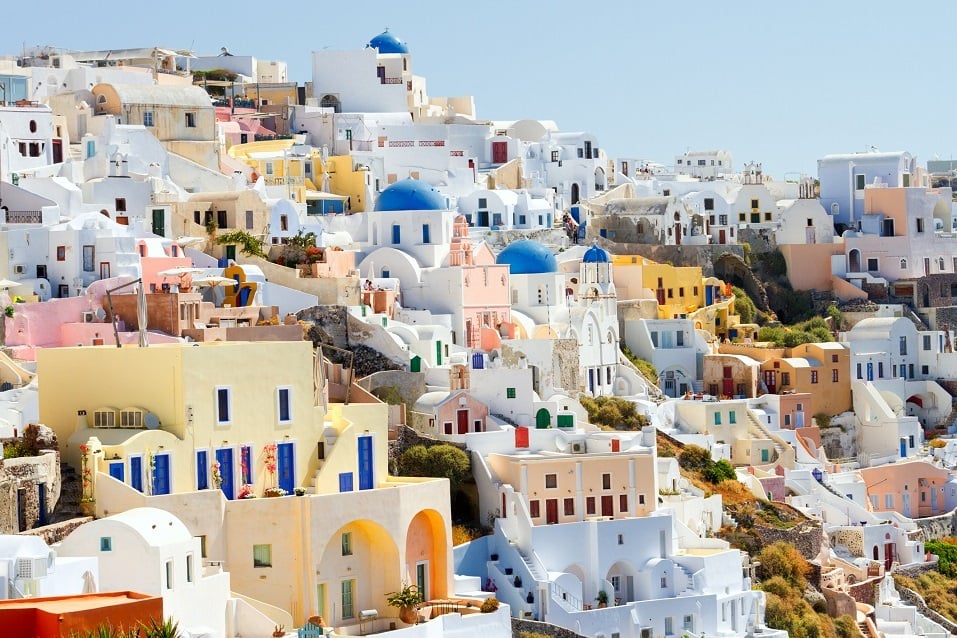 Many honeymooners want to head to Europe. And if you believe the movies and magazines, you can't find a more picture-perfect location than Santorini. But the Greek Cyclades, the series of 2,000 Greek islands of which Santorini is a part, earn second place on the list of the most expensive honeymoon destinations. And Santorini gets specifically called out as an "exorbitantly expensive" location. Not a promising start.
Even if you want to spare no expense on your honeymoon, you should still think twice before booking a getaway to Santorini. Matador Network names Oia, Santorini, as a particularly overrated European destination. Sure, you'll get breathtaking ocean views. And you can snap some gorgeous shots of the caldera. But you'll also have to deal with massive crowds of tourists. If you want to see the famous sunset, you'll have to show up hours early to get a spot with a good view. And you'll pay more for everything than you would on less popular islands. Really want to go to Greece? Plenty of other Greek islands offer gorgeous sights — without the crowds and hassles.
11. Venice, Italy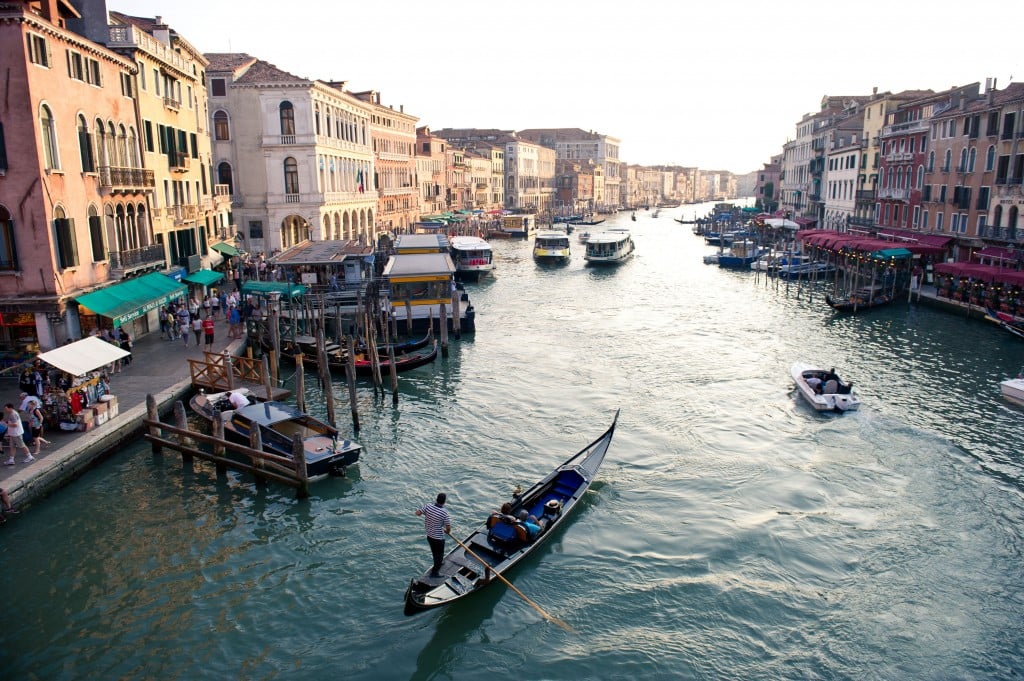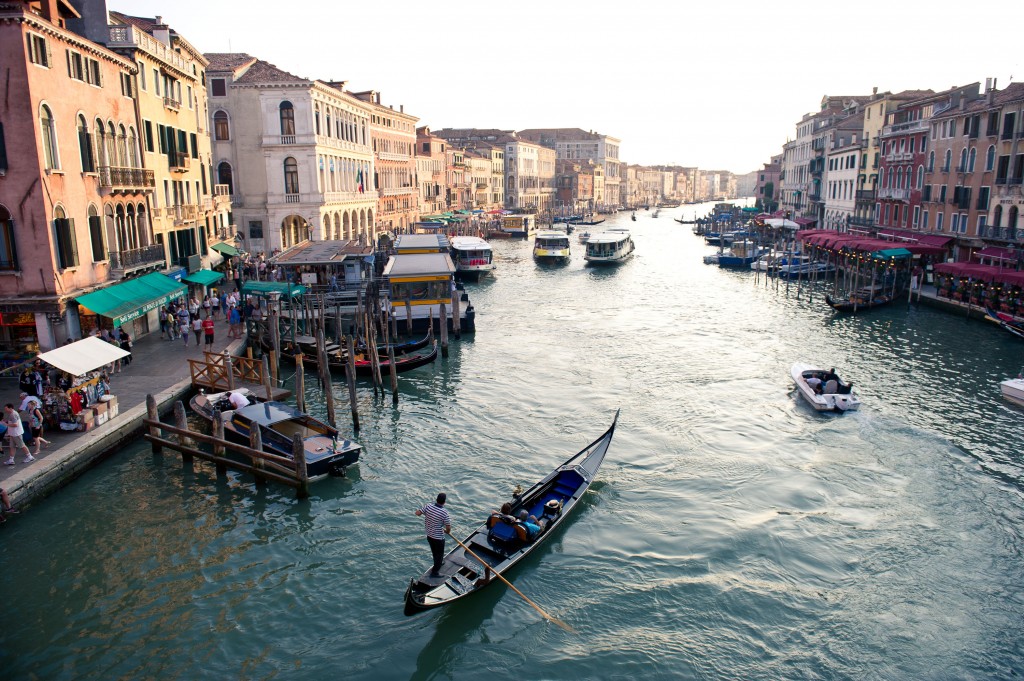 Matador Network points to Venice as another picture-perfect European destination that's, sadly, overrated. In fact, Venice has become "a trite honeymoon destination, with canals clogged by overpriced gondola rides and alleys so crowded during high season you have to elbow your way through, all perfumed by the stench of steaming garbage during hot summer months (not to mention rats. Lots of rats)." Sounds like the perfect place for a honeymoon, no?
The Telegraph reports Venetian locals think tourists are ruining the historic city. Many Venetians, including shop owners, gondoliers, and hoteliers, make a living in the tourism industry. But about 22 million people visit Venice each year. So the daily number of tourists — about 60,000 — now exceeds the number of locals. If you visit Venice, you'll likely get annoyed by fellow tourists. Many don't respect the rules of the city. (No, you can't swim in the canals.) Even if Venice is on your bucket list, you should skip it when you're planning your honeymoon.
12. Marrakech, Morocco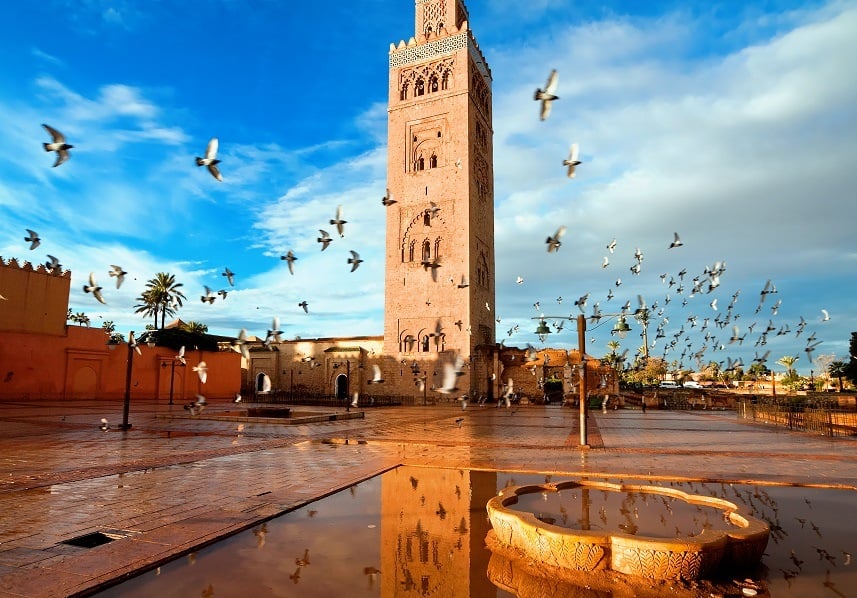 Morocco might sound like a destination that's off the beaten path, especially as far as honeymoon destinations go. And this north African country always appeals to newlyweds who want to start their marriage with an adventure. But the Independent counts Marrakech as one of the most overrated travel destinations. "More tourist theme park than town these days, what it lacks in charm it makes up for with hassle," it says.
Rough Guides reports even if you don't have specific complaints about your experience in Marrakech, you'll likely be bothered by "the noise, the dust and the heat, the insistent hassle and hustle." Plus, you can't overlook "the herds of DSLR camera-toting tourists capturing every vignette of packaged authenticity in full-frame and HD glory." Marrakech no longer feels authentic thanks to the hectic and aggressive tourism industry. So if you really want an adventure, look elsewhere.
13. Disney World, Florida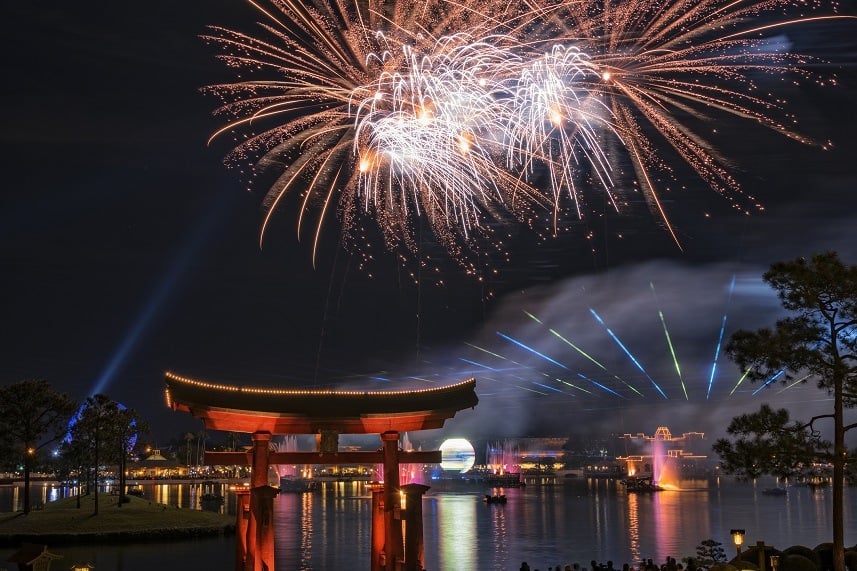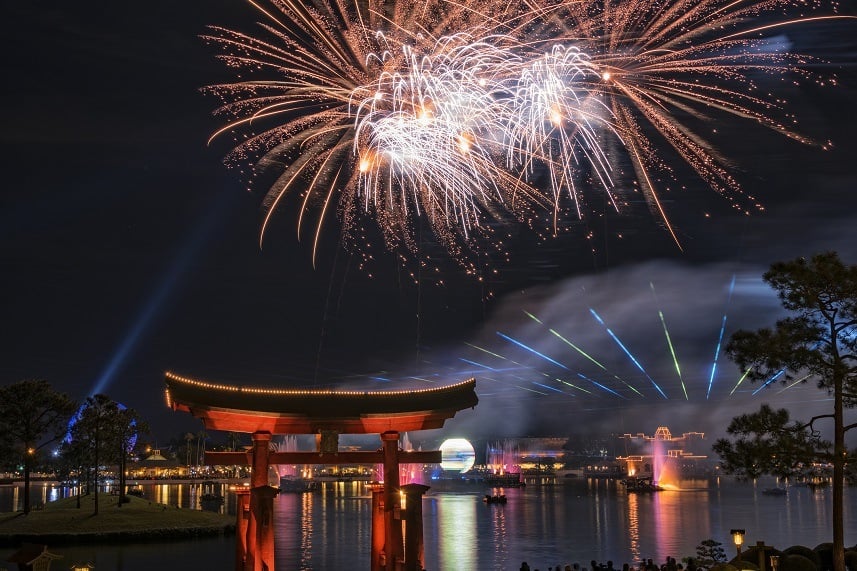 The Independent also advises against honeymooning at Disney World in central Florida. The publication warns the park is "too hot, too crowded, too spread out." Plus, the publication posits that Disney doesn't even have the most exciting rides in Orlando. Those reportedly belong to Universal. Some people are even more vocal about Disney World's status as an overrated destination, particularly for honeymoons. (Just check out this Total Sorority Move post for some strong opinions on the topic.)
One Travel + Leisure editor argues in favor of honeymooning at Disney. And the park might appeal to diehard Disney fans. Plus, we all love feeling appreciated, and the park loves newlyweds. But don't you want to relax on your honeymoon, particularly if you're paying to stay at a luxury resort? We can't be the only ones who think relaxation is most easily accomplished in destinations that aren't overrun with screaming children.
14. Napa Valley, California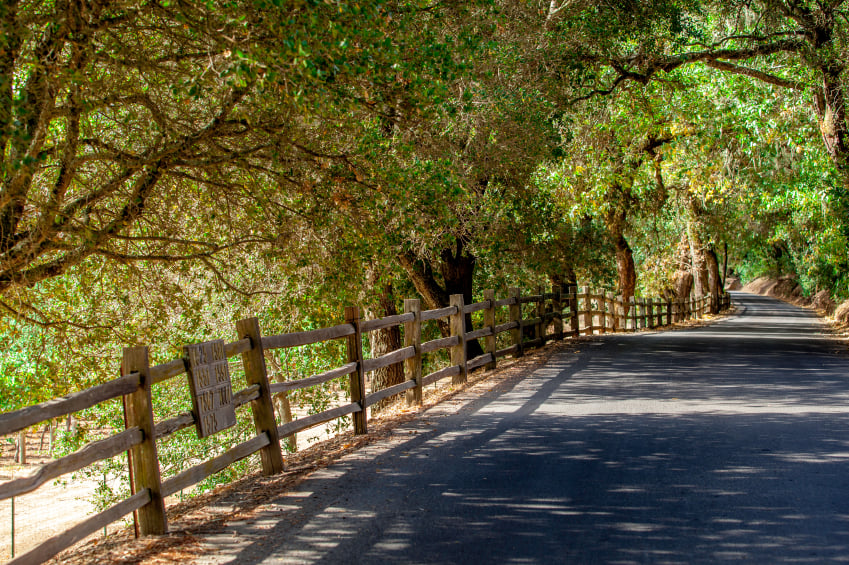 If you and your new spouse enjoy wine, you might be thinking about a honeymoon destination well-known for its wine. But Business Insider reports that Napa Valley, California, numbers among the most "overrated wine countries around the world." Napa gets more than 3 million tourist visits a year. Even the New York Times, answering a reader's question about honeymooning in the Napa area, notes, "There are, of course, other wine regions around the world that offer more than just tastings."
Many visitors complain the food in Napa is often overpriced and overhyped. Just check out Chowhound's list of the most overrated restaurants in the area, which features often-heard names, such as The French Laundry. Unless you like fighting crowds, or really love wine tastings, you can definitely find a better honeymoon destination.
15. Palm Springs, California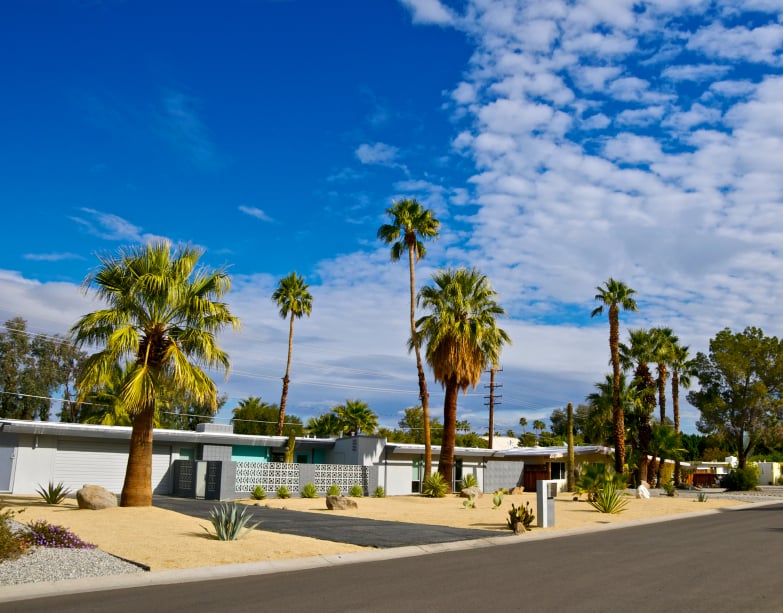 Another California destination to cross off the list of potential honeymoon locales? Palm Springs. The destination features little in the way of fine dining or nightlife. It's more renowned for its spas and resorts. Hence all the poolside Instagram snaps from Los Angeles residents and Coachella attendees. Sure, the city might offer famously sunny weather year-round. But do you really want to be bored on your honeymoon? Sure, plenty of celebrities escape to Palm Springs. And if all you want is a pretty pool, you can definitely find it. But otherwise, Palm Springs doesn't offer a whole lot.
Plus, staying in Palm Springs poses its own set of headaches. You might have trouble finding a place to stay in Palm Springs, particularly if you love Airbnb. That's because the city just cracked down on property owners renting out their homes on the platform. Plus, the Palm Springs airport ranks as one of the worst to fly out of during the holidays — which might be the season when you're hoping to honeymoon somewhere warm.
Lauren Weiler also contributed to this article.