Paul Manafort Has Tighter Ties to President Trump Than You Might Think
Early this morning, Donald Trump's ousted campaign chairman Paul Manafort and his longtime business partner Rick Gates surrendered to the FBI. This afternoon, they both pleaded not guilty to all charges. According to CNN, the indictment contains 12 counts: Conspiracy against the United States, conspiracy to launder money, unregistered agent of a foreign principal, false and misleading U.S. Foreign Agents Registration Act statements, false statements, and seven counts of failure to file reports of foreign bank and financial accounts.
Separately, one of Trump's early foreign policy advisers, George Papadopoulos, pleaded guilty to lying to the FBI. The special counsel, Robert S. Mueller III, became assigned in May to investigate whether any of Trump's associated colluded with the Russian government to influence the 2016 presidential election. Trump quickly moved to distance himself from Manafort, but the two remain closely entangled.
The former lobbyist joined Trump's campaign in March 2016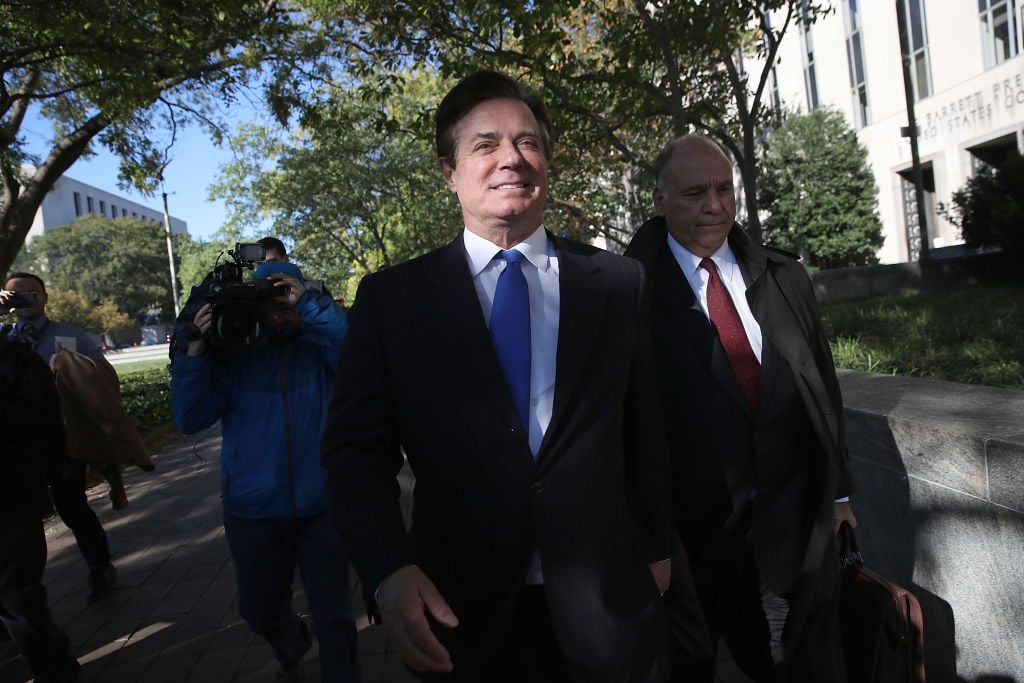 Manafort, a veteran Republican strategist, joined the Trump campaign in an effort to attract delegates to align with Trump over more traditional Republican candidates. The New York Times explains that Trump quickly promoted him to chairman and chief strategist. That gave him control over daily campaign operations in a very integral way.
Trump fired the adviser a few months later, after it came out that he accepted more than $12 million in undisclosed payments from Viktor F. Yanukovych, the former Ukrainian president and a pro-Russia politician. Manafort previously spent years as a political consultant for Yanukovych. 
Manafort and Gates allegedly laundered money — lots of it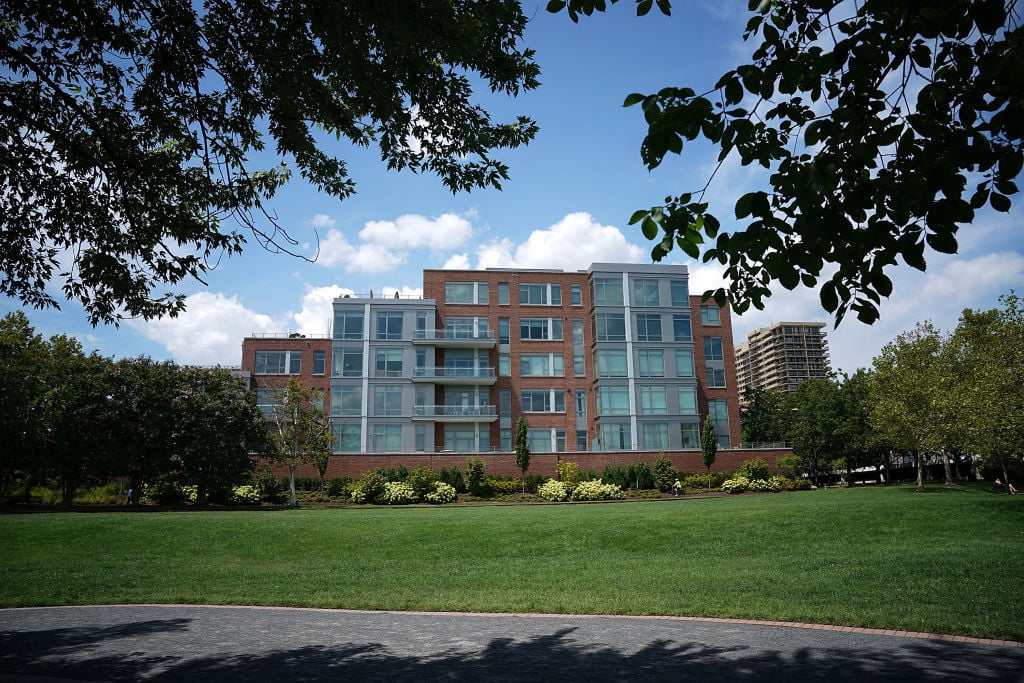 According to The Washington Post, the special counsel alleged that, for nearly a decade, Manafort and Gates laundered money through U.S. and foreign corporations, partnerships, and bank accounts. They also allegedly gave false statements to the Department of Justice and others when asked about it.
All in all, more than $75 million flowed through offshore accounts, the special counsel alleged. Manafort stands accused of laundering more than $18 million. He used much of that to purchase and maintain lavish properties. Manafort and Gates also stand accused of willfully and intentionally trying to hide funds in foreign bank accounts — Manafort from 2011-2014 and Gates from 2012-2014. Manafort also allegedly filed fraudulent tax returns — since he stated on tax forms he filed from 2008-2014 that he held no foreign bank accounts.
Trump took to his favorite medium to comment.
The president predictably tweeted about it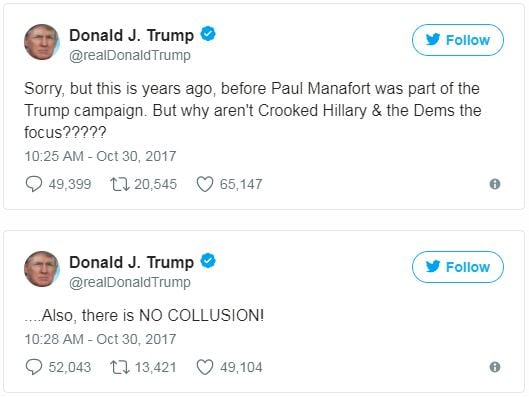 Trump hastily dismissed the indictment, saying it reflected issues "before Paul Manafort was part of the Trump campaign." He added, "Also there is NO COLLUSION!"
Bloomberg reports that several instances suggest otherwise. In June 2016, Manafort participated in a now-infamous Trump Tower meeting with Jared Kushner, Donald Trump Jr., and a Russian lawyer who Trump Jr. had been told possessed damaging information about Clinton. The indictment also looks at events right up through this year, well past Manafort's involvement with Trump's campaign. 
The charges demonstrate something important about Trump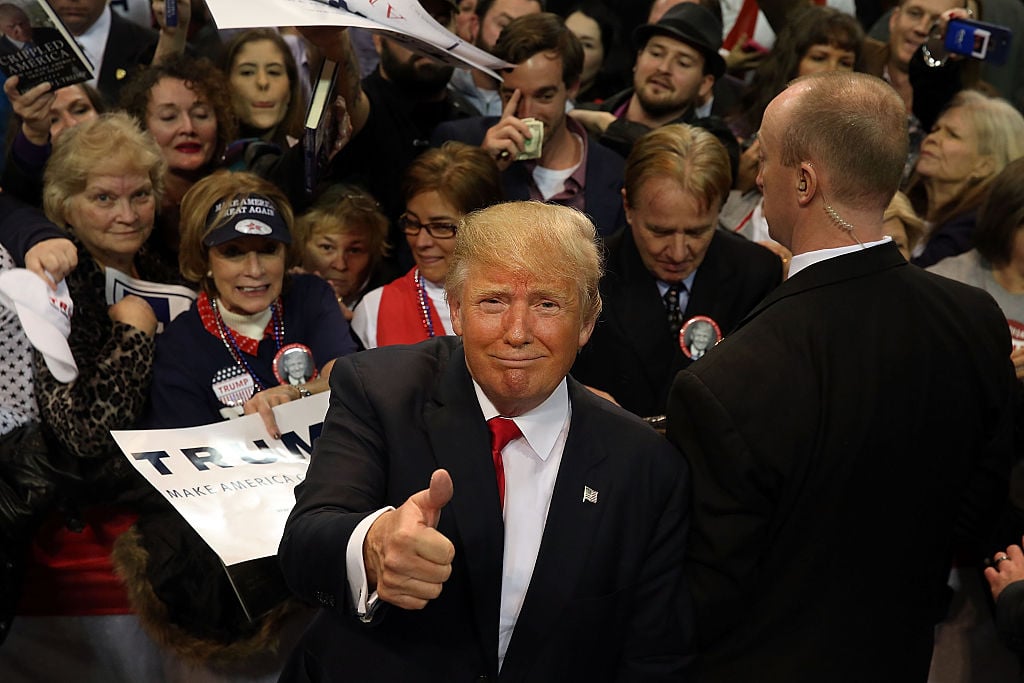 According to The Washington Post, the charges collectively reveal the scope of Mueller's probe. It deeply investigates not only the finances of Manafort, Gates, and others, but explores whether they coordinated with Russia. That naturally leads right back to Trump.
Even after Manafort left the Trump campaign, Gates — his close associate — remained. Gates played an integral role in the campaign's delegate strategy at the Republican National Convention. He also continued involvement with the Republican National Committee and Trump-affiliated political action committee America First. He also worked on the inauguration, and has participated in White House meetings several times since then. As a result, the president can't effectively distance himself from either of them.
Manafort created close ties with Trump's children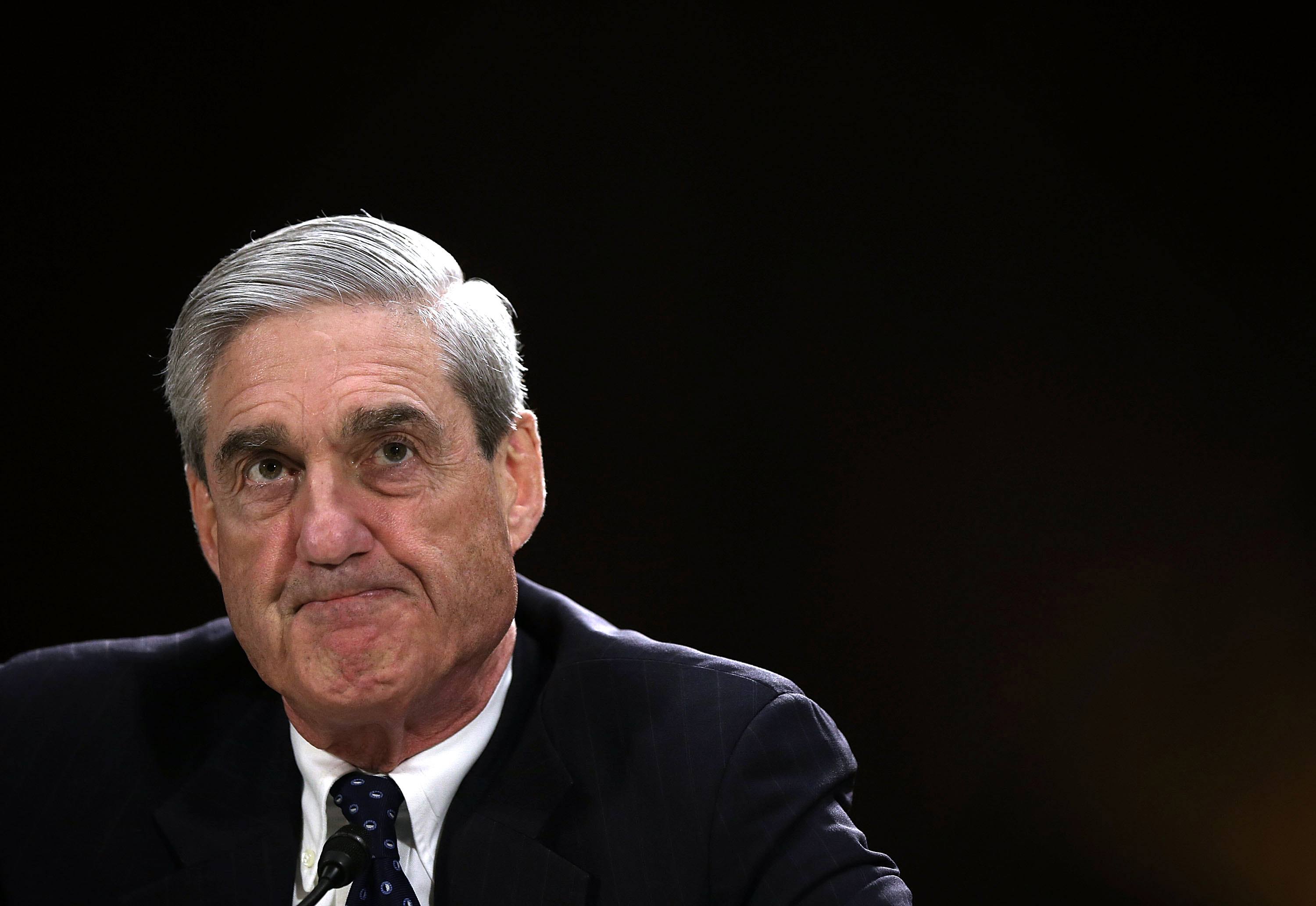 During their time working together at Trump Tower, Manafort cultivated close friendships with Trump's children and quickly earned their support. According to The Washington Post, Trump's children helped convince their father to oust former campaign chairman Corey Lewandowski and elevate Manafort to that position. Because of that closeness, Manafort sits almost solely responsible for the direction the Trump campaign took.
On the day Manafort left the campaign, former House speaker Newt Gingrich told Fox News' Sean Hannity that "nobody should underestimate how much Paul Manafort did to really help get this campaign to where it is right now." That further extends to several key components. 
Manafort helped Mike Pence get his job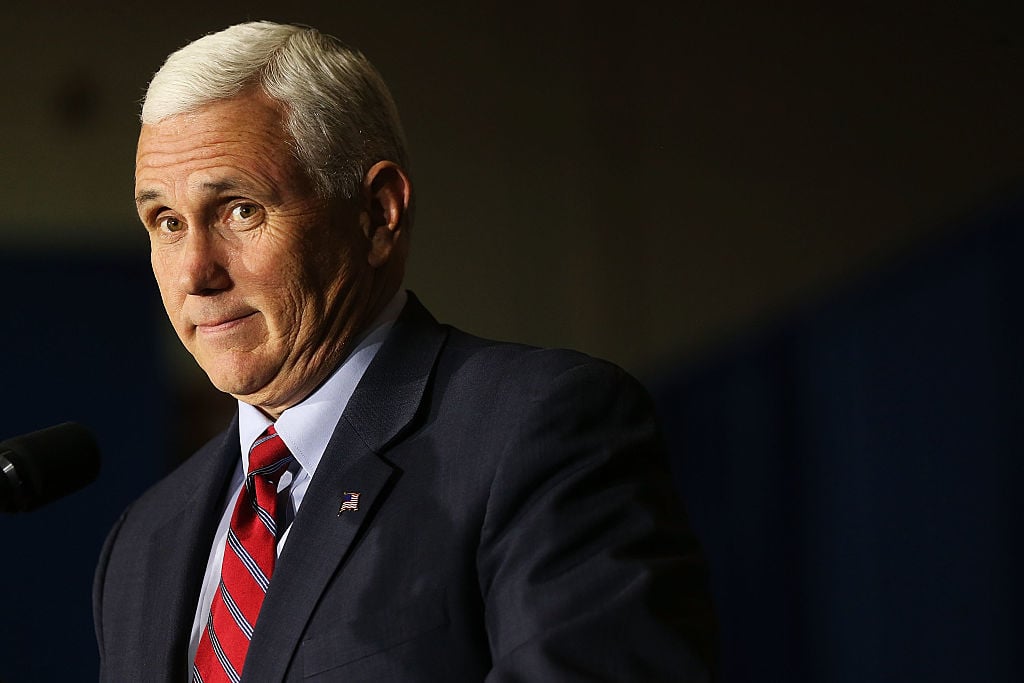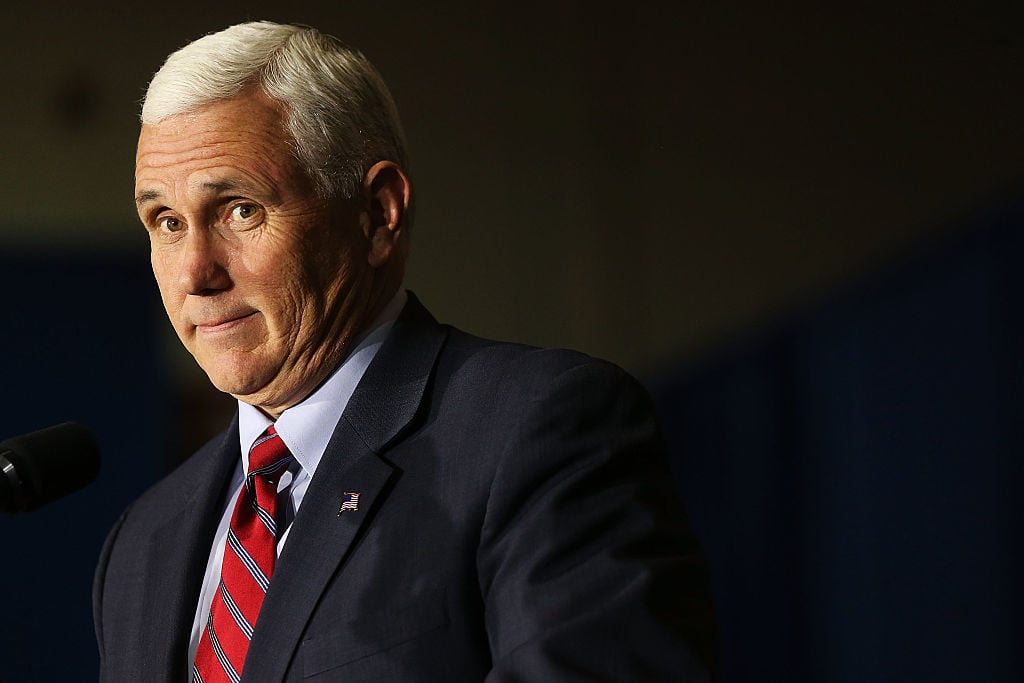 The Daily Beast reports that the former chairman had a hand not only in choosing Pence, but also Trump's cabinet.
"I think he's weighing in on everything," one former campaign official who worked with Manafort said. "I mean, Pence? That was all Manafort. Pence is on the phone with Manafort regularly."
A former lobbyist who worked on GOP conventions, Manafort remains closely plugged in. As that source explained, "A guy like Manafort tries to make sure that the government is as comfortable for business as possible. He wants names he knows on every door."
Speaking of names, the Manafort case points to someone else Mueller has in his crosshairs.
Michael Flynn might come down next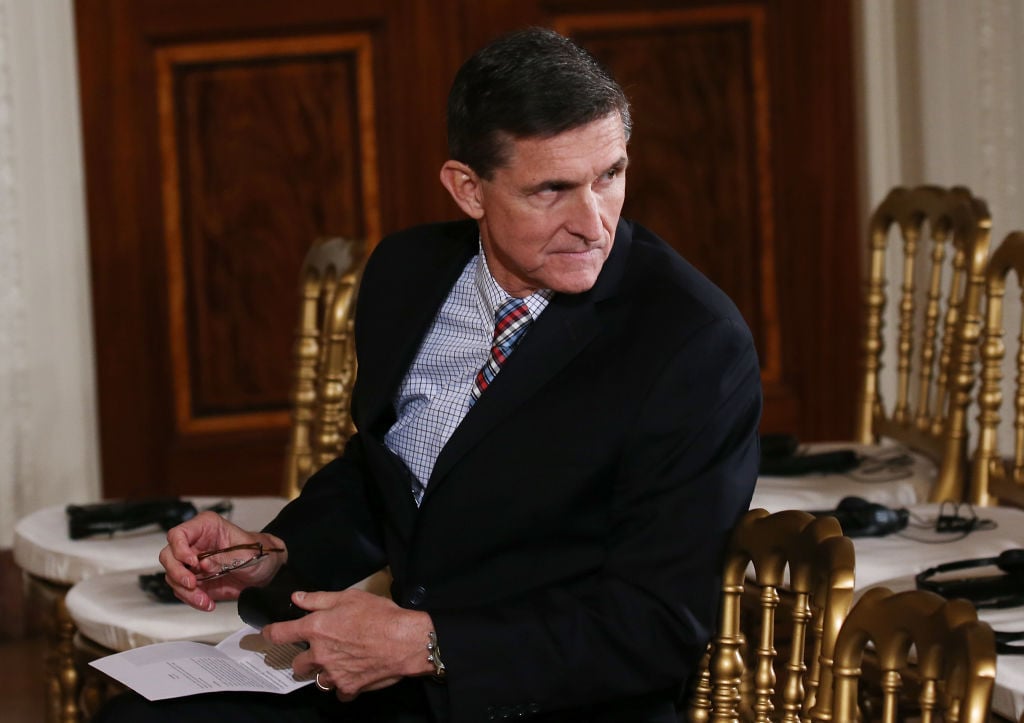 As Vox pointed out in its analysis of the investigation, former National Security Adviser Michael Flynn might end up in hot water. He also lobbied for a foreign power without proper paperwork, as Manafort allegedly did. He also allegedly lied to the FBI, as Papadopoulos reportedly did.
"Flynn looks like he's in the cross-hairs here for sure," said Andrew Wright, a professor at Savannah Law School. "[Mueller] is taking substantive FARA violations very seriously and they're taking false statements to FBI agents very seriously."
Flynn and Trump remain close and Flynn maintains longstanding ties to Russia. He frequently appeared on Russia Today, the country's English propaganda site. Experts say Manafort, Gates, Papadopoulos, and eventually Flynn, come under scrutiny for one reason.
All roads lead back to Trump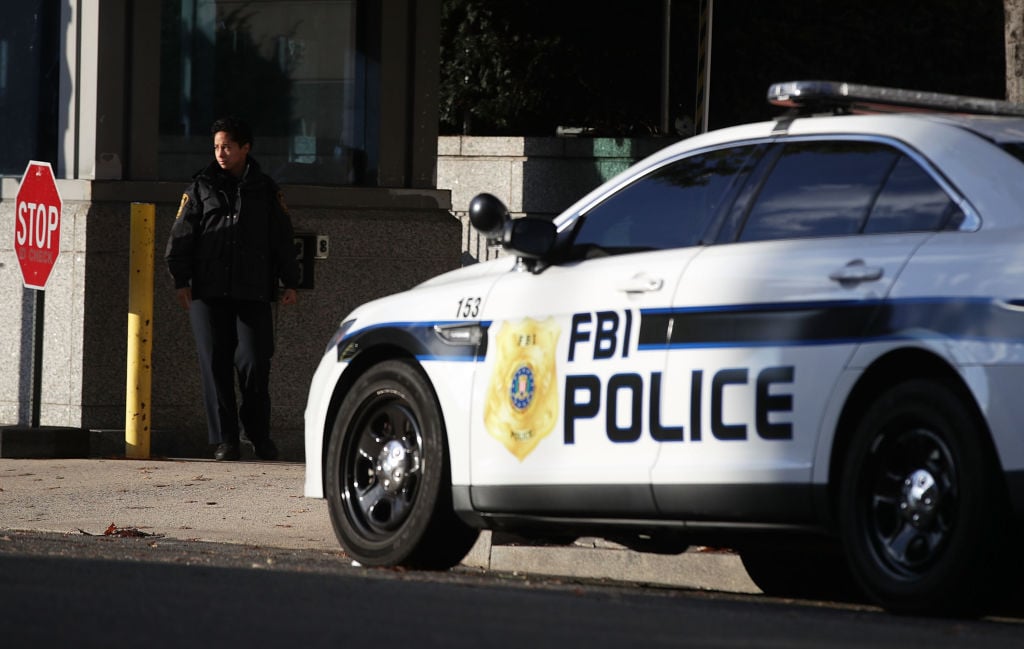 As Vox explains, Mueller conducted this investigation in a similar way to how prosecutors brought down legendary gangster Al Capone.
"The idea that he would go after the campaign manager of the Trump campaign is just extraordinary — it means he must have great confidence in the case against Manafort," noted Ryan Goodman. The former Department of Defense special counsel noted the similarity to organized crime prosecution. "It does compare to prosecutions of organized crime, with respect to going after someone who is legally exposed … and trying to flip them if they have the kind of information that could really break open the case."
Manafort and his cohorts represent the first casualties in the Trump camp, but they won't be the last. This case stands to break wide open, and the whole country is watching.
Follow The Cheat Sheet on Facebook!