Top 10 Cities Where Americans Are Broke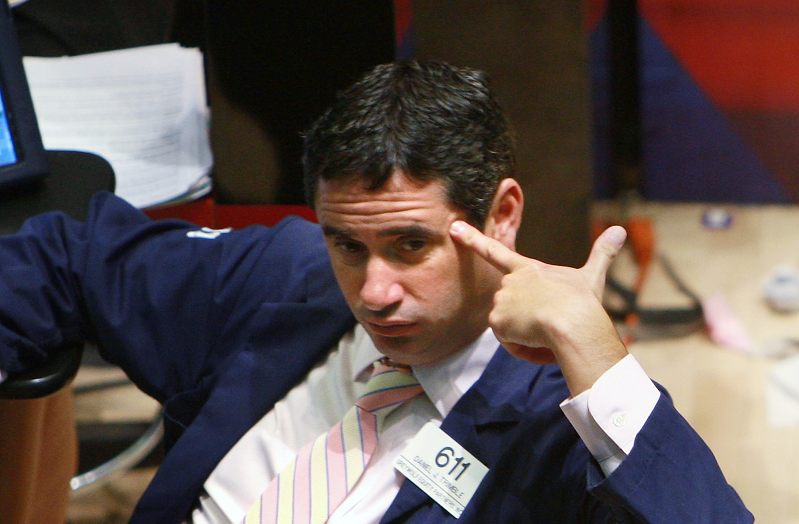 Is life getting better or worse for most Americans? It's truly hard to tell. In some parts of the country, the economy is exploding. Buildings are going up, new businesses are being created, and jobs are abundant. But in other areas, the Great Recession is seemingly still in full effect, with little hope that things are going to get turned around. Some people are making more money than ever, while others are getting left behind.
There are a number of reasons why that has happened, ranging from globalization to shifting consumer preferences, and even increased government regulation. Many businesses have shifted their workforces abroad to capitalize on cheaper labor, while others are simply collapsing under fluctuating prices for different resources.
It's incredibly complicated stuff, all told.
But one thing is clear: Middle-class America is feeling the squeeze. Though the oil and gas boom led to the creation of many well-paying jobs over the past decade, globalization has hollowed out many Americans' paychecks. In effect, large swaths of Americans are earning less now than they were in the year 2000.
Where payday has gotten better and worse
To pin down exactly where things have gotten worse (or, inversely, improved), a new report from Pew Research provides us with this map:
This, of course, takes into account the shale oil and gas booms. The report itself, however, digs deeper. All told, Pew's report said that Americans are making more money on average, though some areas are caught in a seemingly unending recession. "For the nation as a whole, average weekly wages rose by 7.4% in real terms between 2000 and 2015," the report says.
Using data from the Quarterly Census of Employment and Wages, Pew has outlined which metro areas around the country have seen the most drastic downturn in wage growth. Here are the top 10 cities where Americans are feeling broke these days.
10. Columbus, Indiana
The small town of Columbus, Indiana is located right off of Interstate 65, south of Indianapolis. Home to around 44,000, Columbus has unfortunately been hit hard by globalization, and the recent economic turmoil in the American economy. Paydays and paychecks in Columbus have dropped 2.2% since 2000.
9. Austin, Texas
Surprisingly, Austin shows up on this list. Though Austin has been undergoing a boom period, with many startups and entrepreneurs congregating in and around the city, wages haven't grown over the past 16 years. By Pew's numbers, wages have fallen 3.6% since 2000. Interesting, but not as surprising as the next city on the list.
8. San Jose, California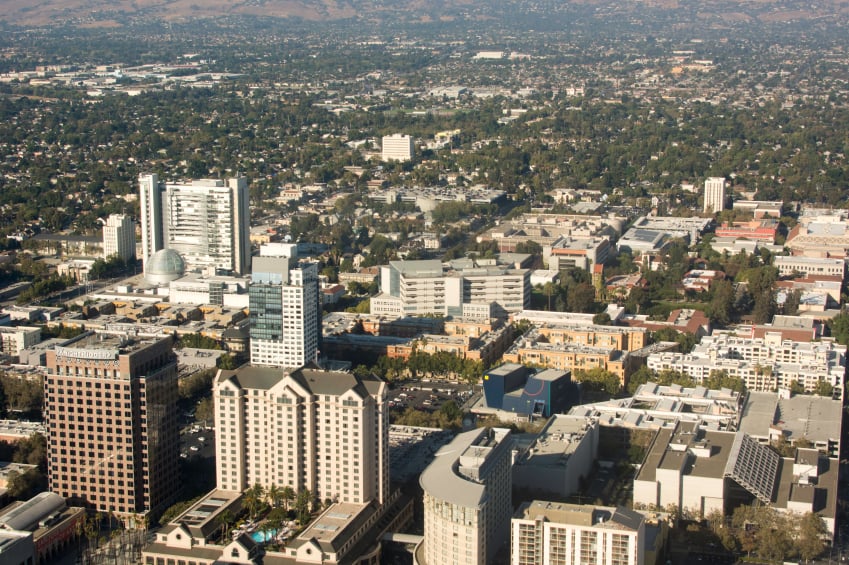 That city? San Jose, California. Adjacent, or right in the middle of, Silicon Valley. San Jose — and the entire Bay Area, really — has been insulated from much of the economic strife affecting other regions of the U.S., thanks to its exploding tech sector. And yet, wages haven't grown. They've actually shrunk by 3.9% since 2000.
7. Muskegon, Michigan
Far from Silicon Valley and located on the beautiful shores of Lake Michigan, the small city of Muskegon has been slow to recover from the Great Recession. Located northwest of Grand Rapids, and home to 37,000, workers in Muskegon have seen their purchasing power drop by 4.6% over the past decade and a half.
6. Springfield, Ohio
You'll find Springfield, Ohio to the northeast of Dayton, along Interstate 70 — not too far from Columbus. The city is home to nearly 60,000 residents, many of whom have seen their wages erode over the past 15 years. Since 2000, Pew's numbers indicate wages have dropped 5.6%.
5. Worcester, Massachusetts
The working class city of Worcester, located just outside of Boston, is known for being a hard-knocks, no-nonsense type of place. Unfortunately, its hardworking residents — all 183,000 — haven't seen their hard work pay off as of late. Pew's data says wages have dropped by 5.9% since 2000.
4. Mansfield, Ohio
Another small, Midwestern city, Mansfield is located along Interstate 71 in north-central Ohio, about halfway between Columbus and Cleveland. It's home to 47,000 people — who have seen a negative trend in wage growth since 2000. Wages have fallen 7.2%, meaning smaller, less robust paydays.
3. Saginaw, Michigan
Located north of Flint and Detroit, Saginaw, Michigan is home to more than 50,000 people. Again, the same story applies to Saginaw as almost every other suffering city in the Midwest: Jobs have been disappearing and paydays have been depressing. Saginaw workers have seen wages drop 9.8% since 2000.
2. Flint, Michigan
We just mentioned Flint, which has been undergoing all kinds of issues as of late aside from shrinking paychecks. But according to Pew's data, workers in Flint have seen their payday checks drop by 10.7% since 2000. Lots of things are at play that are impacting Flint's economy, but there isn't much optimism looking into the future.
1. Kokomo, Indiana
Kokomo, a small city located in central Indiana north of Indianapolis, is home to roughly 57,000 people. Kokomo's workforce has seen their wages fall more than anywhere else in the country, dropping 13.5% since 2000. As with other Midwestern cities, it's largely been driven by an export of jobs due to globalization.
Check out the complete Pew Research Center report here.
Follow Sam on Facebook and Twitter @SliceOfGinger
More from Money & Career Cheat Sheet: