Sick of PB&J? Try These 5 Peanut Butter Sandwich Recipes
We love a classic peanut butter and jelly sandwich as much as the next person, but sometimes the old standbys can get a little boring. If you can't get enough of this nutty spread but are ready to give the traditional lunch box staple a rest, you have plenty of options. Here are five creative peanut butter sandwich recipes.
1. Moroccan Peanutty Bites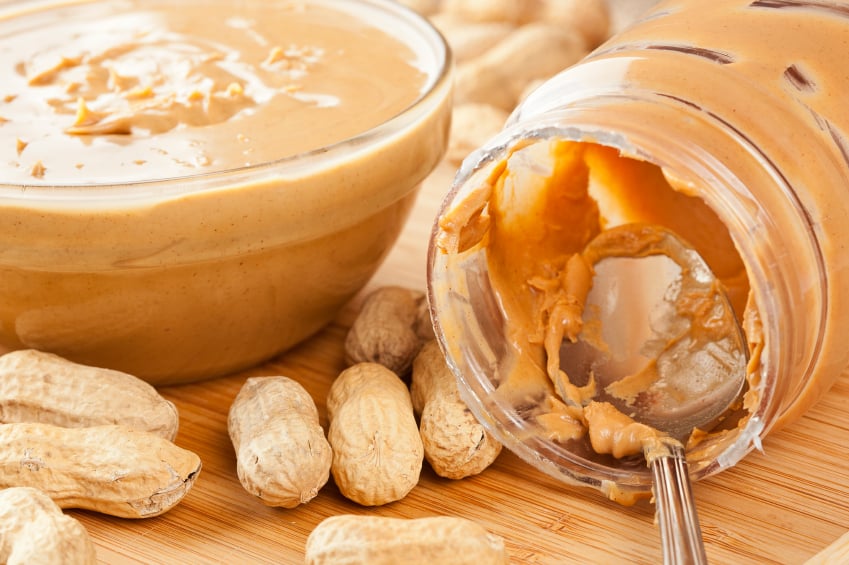 Looking for a more grown-up take on the peanut butter sandwich? Then try these stuffed pitas. Peanut butter and hummus are mixed together to form a delicious spread, then paired with chicken, tomato, and cilantro. This recipe from the Today Show serves four.
Ingredients:
1 teaspoon smoked paprika, plus more for garnish
1 cup prepared hummus
½ cup creamy peanut butter
1 tablespoon lemon juice
½ cup chopped green onion
1½ cups shredded cooked chicken
1 large tomato, seeded and diced
2 tablespoons chopped cilantro
2 large pita pockets
Directions: In a small bowl, combine paprika, hummus, peanut butter, and lemon juice. Transfer half of peanut butter mixture to medium bowl and combine with green onion, chicken, tomato, and cilantro.
Fill pitas with chicken mixture. Cut into 8 triangles and serve with remaining peanut hummus. Garnish sandwiches and hummus with a sprinkle of smoked paprika, if desired.
2. Grilled Peanut Butter, Nutella, and Banana Sandwich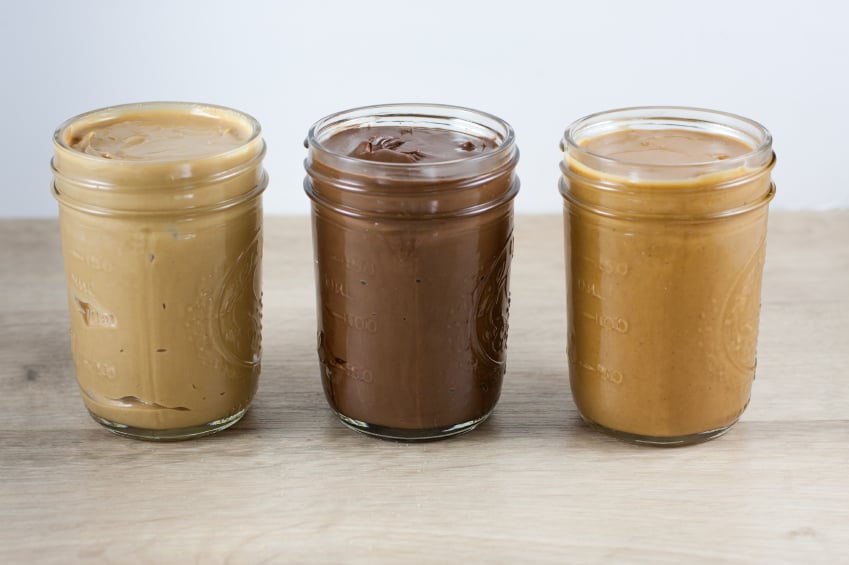 If you're in the mood for a sandwich that straddles the line between lunch and dessert, then this sweet combination of peanut butter, Nutella, and banana from Oh Sweet Basil is sure to hit the spot. It may not be the healthiest of meals, but it's a definitely a delicious once-in-while indulgence.
Ingredients:
2 slices high-quality bread
Creamy peanut butter
Nutella or other chocolate hazelnut spread
Half a banana
Unsalted butter, softened
Directions: Warm a skillet over medium heat. Spread one piece of bread with peanut butter and the other with Nutella. Top one slice with the pieces of banana, then close up the sandwich.
Butter one side of the sandwich. Place butter-side down in the skillet. Butter the other side of the sandwich as it cooks in the pan.
Once the bottom of the sandwich is lightly browned, flip the sandwich over and cook until browned on the other side. Remove from pan and serve immediately.
3. Peanut Butter and Strawberry Quesadilla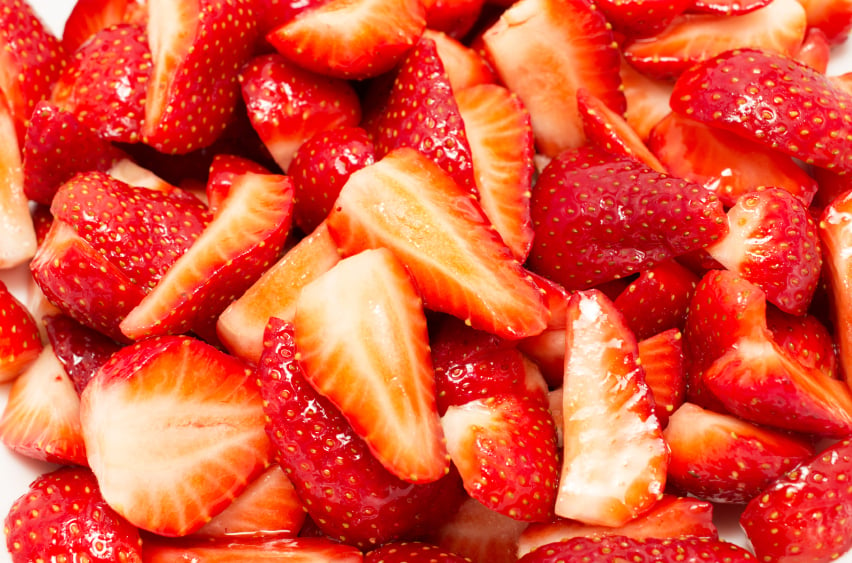 Fresh strawberries take the place of jam and bread is replaced by a tortilla in this take on the traditional PB&J sandwich from Two Healthy Kitchens. Sliced almonds add a little bit of extra crunch to this easy-to-make snack, or add your own favorite fillings, like raisins.
Ingredients:
4 (8-inch) whole wheat tortillas
½ to ¾ cup natural, creamy peanut butter
1⅓ cup thinly sliced strawberries (about 12 large berries)
¼ cup sliced almonds
¼ cup shredded coconut
Directions: Preheat a skillet or cast-iron griddle pan over medium-high heat.
Spread each tortilla with 2 to 3 tablespoons of peanut butter. Layer ⅓ cup sliced strawberries over half of each tortilla, making sure to place the berries very close together. Sprinkle with 1 tablespoon each of the coconut and almonds. Fold each tortilla in half.
Place quesadillas in skillet or on griddle (you may need to work in batches depending on the size of your pan). Cook for 1 to 2 minutes, until bottom is golden brown and crispy, then flip and cook on the other side for 1 to 2 minutes more. Serve immediately.
4. Apple Sandwiches with Honeyed Peanut Butter, Oats, and Raisins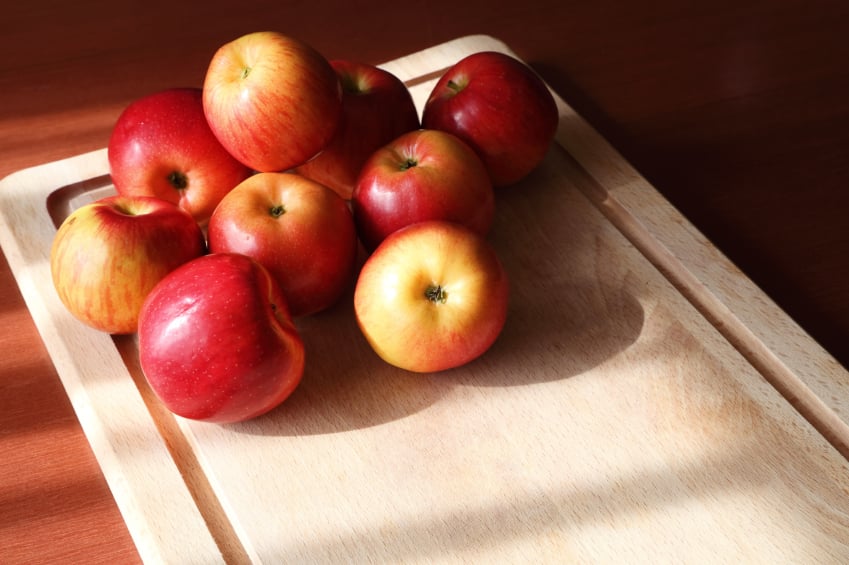 You can still enjoy a tasty peanut butter sandwich even if you're avoiding carbs. This simple snack recipe from The Kitchn substitutes bread for apple slices, then tops them with peanut butter, toasted oats, and raisins for a light and healthy meal.
Ingredients:
1 tablespoon rolled oats
1/8 teaspoon ground cinnamon
3 tablespoons unsweetened peanut butter
¾ teaspoon honey
1 tablespoon raisins
1 medium apple
Directions: Combine the oats and cinnamon in a dry skillet over medium heat and toast, stirring occasionally, until the oats are golden. Let cool.
Mix together the peanut butter and honey. Core and slice the apple into 6 rounds. Or, slice the apple and then cut out the centers with a small cookie cutter or knife if you don't have an apple corer.
Spread 1 tablespoon of peanut butter on 3 of the apple slices and sprinkle with raisins and oats. Top with the remaining apple slices to form sandwiches.
5. Peanut Butter and Bacon Sandwiches with Fontina Cheese and Caramelized Onions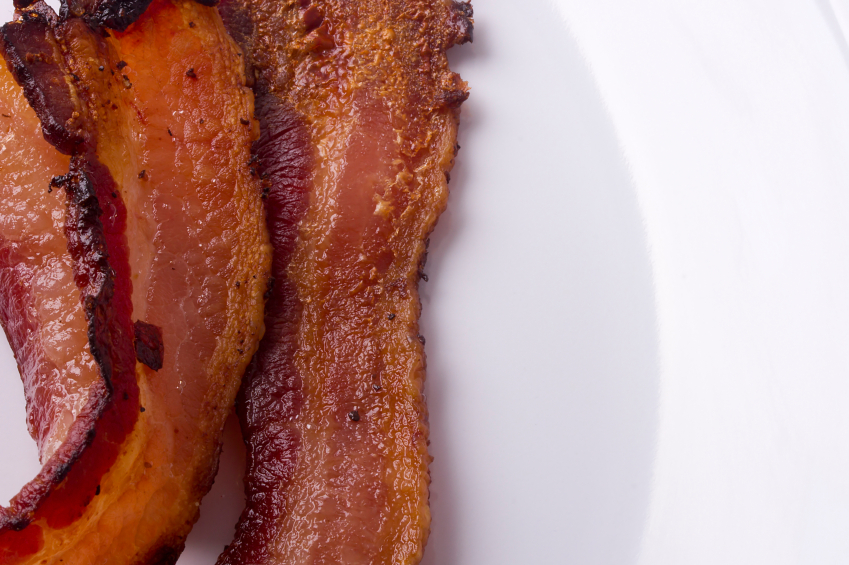 Can't decide between a peanut butter sandwich and grilled cheese? This sandwich offers the best of both worlds (and includes some bacon and sweet caramelized onions, for good measure). This recipe from Climbing Grier Mountain serves four.
Ingredients:
8 slices thick bread (preferably Texas toast)
12 slices bacon, cooked
8 tablespoons peanut butter
8 slices fontina cheese
2 large yellow onions, sliced
2 tablespoons unsalted butter (plus additional for buttering bread)
Salt and pepper
Directions: Preheat a skillet over medium. Add butter to the pan. Once it melts, add the onions and sprinkle with a little salt and pepper. Cook, stirring occasionally, for about 20 minutes, until the onions are caramelized. Remove from heat and cool slightly.
As the onions cook, preheat a panini press. Butter both sides of the bread slices. Spread 2 tablespoons of peanut butter onto 4 of the slices, then top with 3 pieces of bacon, 2 slices of fontina cheese, and roughly 2 tablespoons of caramelized onions. Place a slice of bread on top and put it in the panini press. Cook each sandwich for 1 to 2 minutes, then serve.
Follow Megan on Twitter @MeganE_CS