Reliving Camelot: Iconic Photos of the Kennedy Family in the White House
Americans have long idolized and obsessed over the Kennedys (whom many have noted are the closest thing we have to a royal family). Though they achieved the American dream, John and Jacqueline Kennedy encountered tragedy after tragedy. But Jacqueline Kennedy later described the brief years they spent at the White House as their happiest years.
These iconic photos reveal what life was like for the Kennedys during JFK's presidency.
John F. Kennedy became the youngest president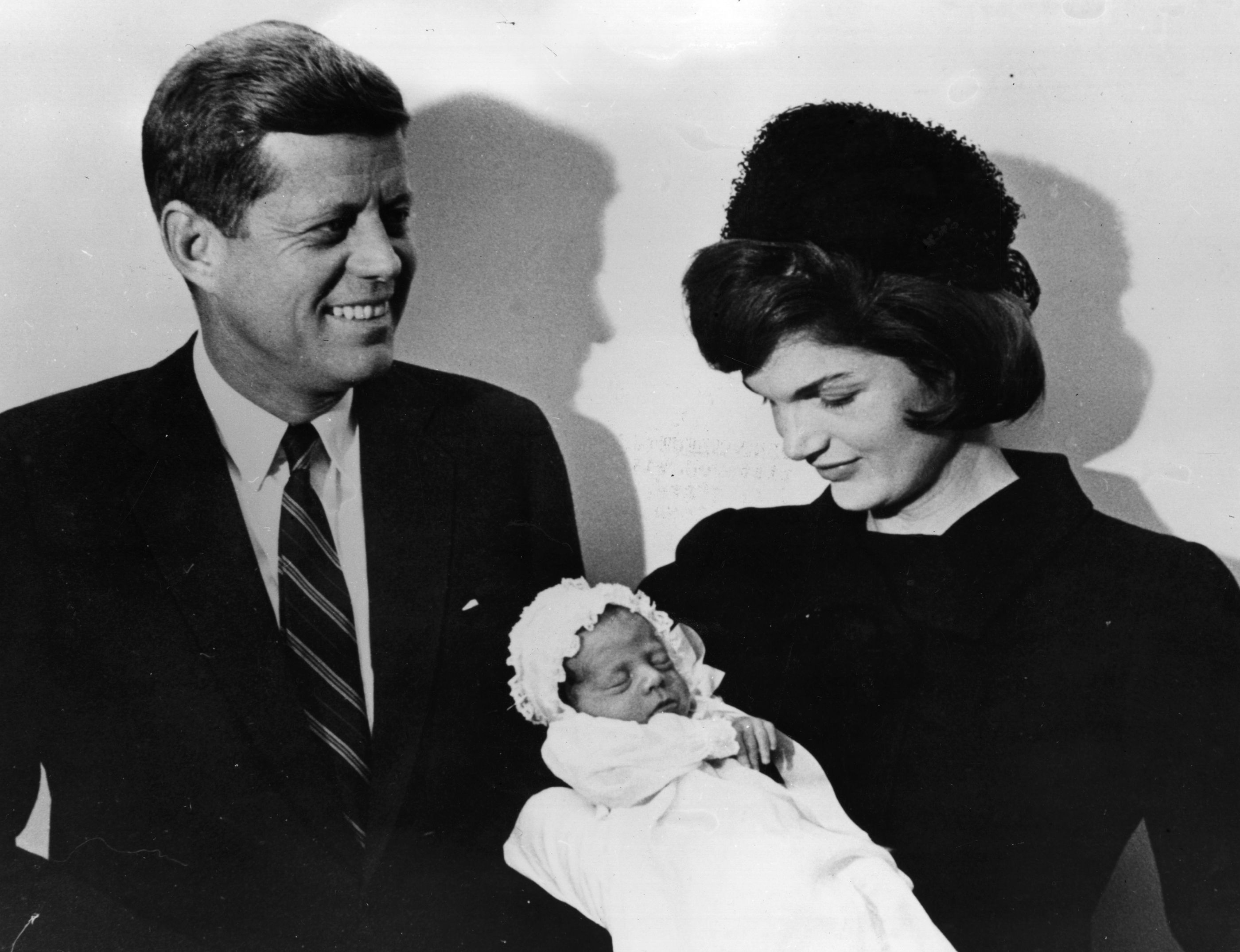 When he won the election in 1960, John F. Kennedy became the youngest man ever elected president, according to NPR. The Kennedys were still in their childbearing years. In fact, Jacqueline Kennedy had become pregnant with their second child just a few weeks into JFK's campaign. Only weeks after Kennedy won the election, John Fitzgerald Kennedy, Jr., was born. When JFK was still president-elect, the couple christened their son in Washington, D.C.
Next: Jackie gave birth right before becoming first lady. 
Jacqueline Kennedy had difficult pregnancies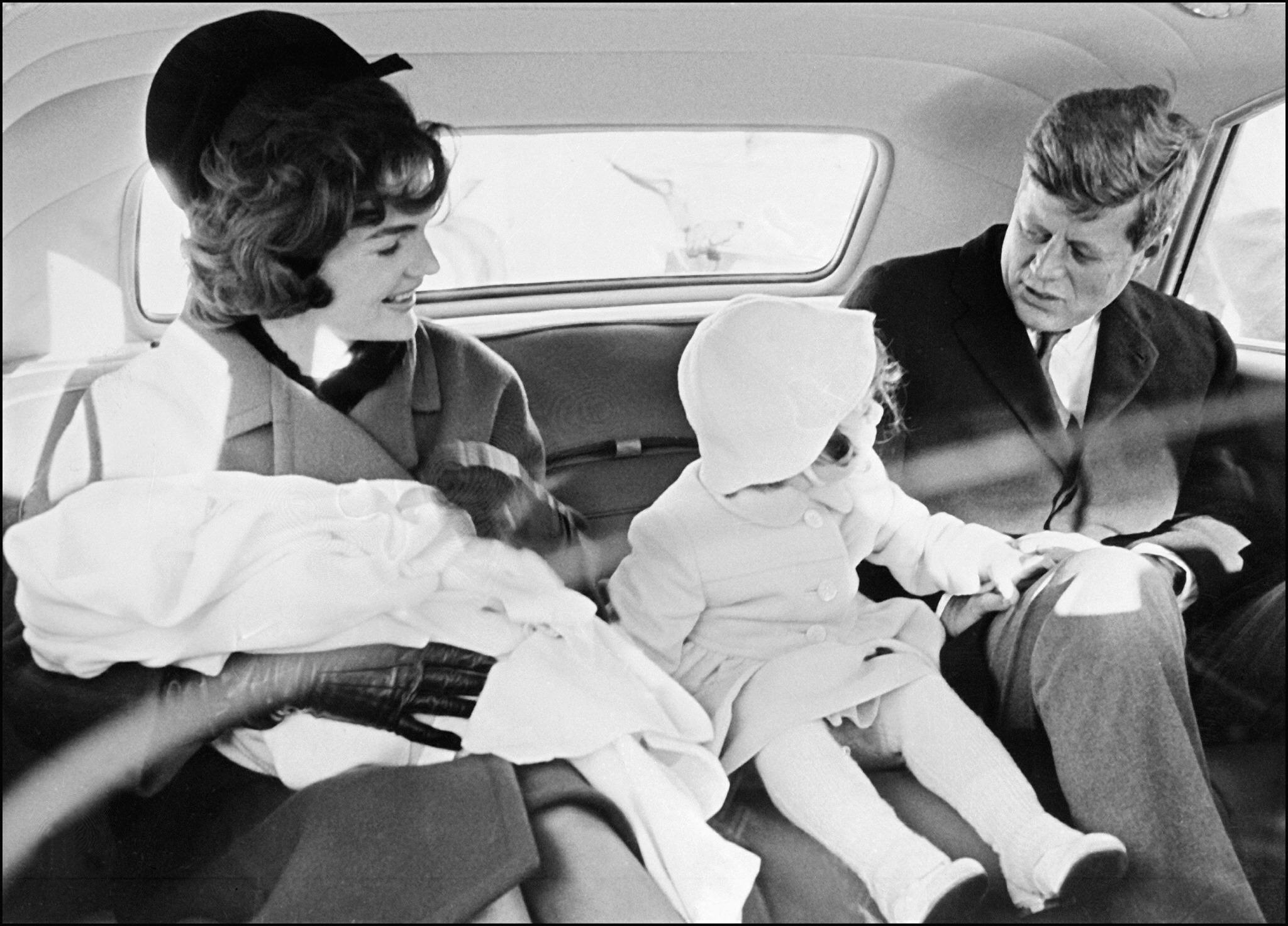 John and Jacqueline Kennedy were so young that they hadn't yet finished having children when they moved into the White House. The Huffington Post reports that Jackie had five pregnancies in total. She had a miscarriage in 1955. Then she gave birth to a stillborn baby in 1956. She gave birth to Caroline in 1957, which "started JFK on a path toward maturity as a man, father and husband," the Post reports. Jackie gave birth to John Jr. in 1960. Then in August 1963 — just three months before JFK's assassination — she gave birth to Patrick. But the baby would only live for 39 hours.
Next: JFK's inauguration made headlines for this reason. 
Kennedy's inaugural address inspired the nation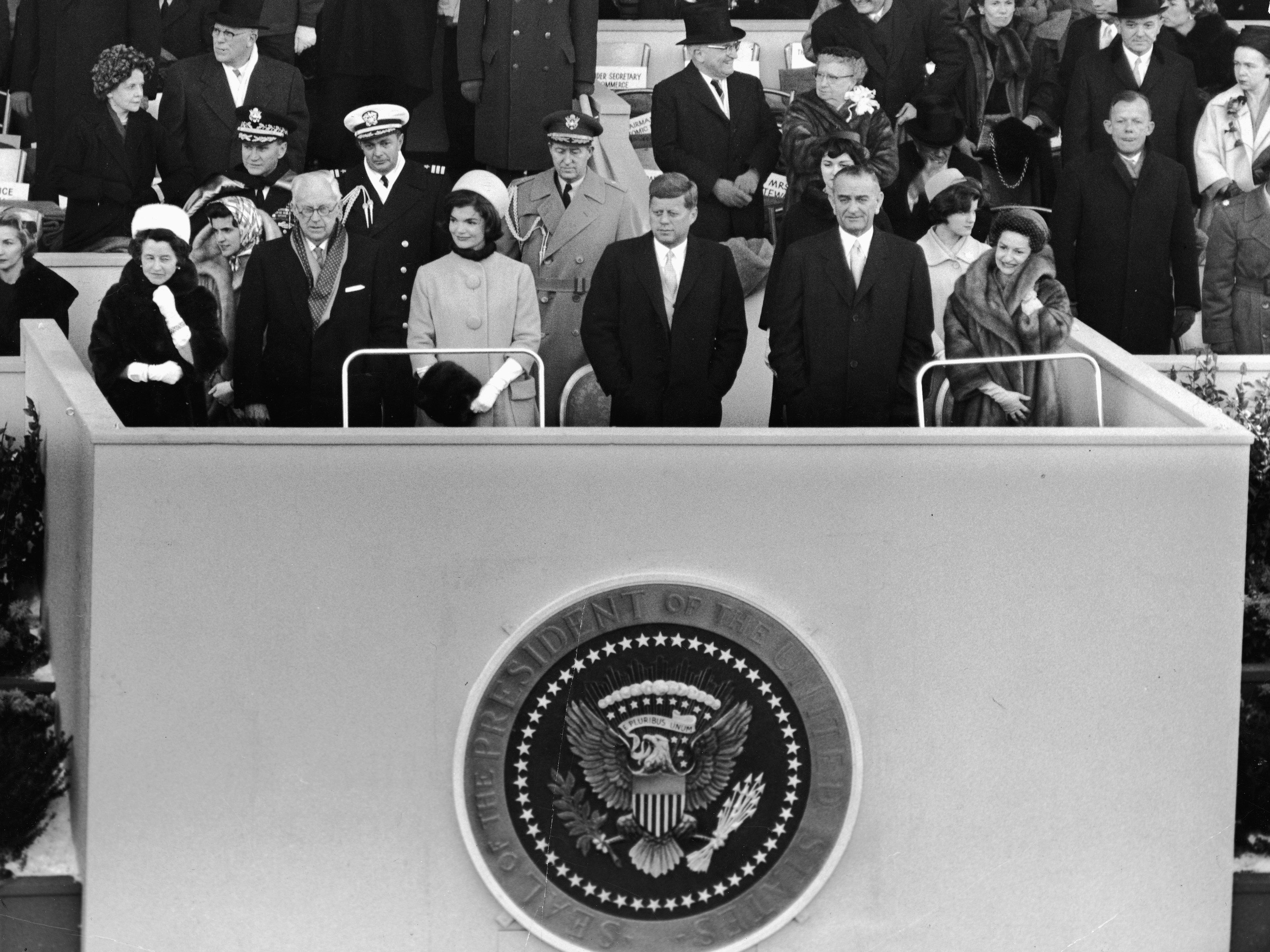 Despite the below-freezing temperatures in Washington, nearly a million people attended John F. Kennedy's inauguration. Kennedy delivered what would become one of the most famous speeches in American history. That speech "would help shape his life — and his generation," according to NPR. That speech ended with the iconic line, "And so, my fellow Americans: Ask not what your country can do for you — ask what you can do for your country."
Next: The press focused on this quality of Jackie Kennedy's.
Jacqueline Kennedy became a style icon immediately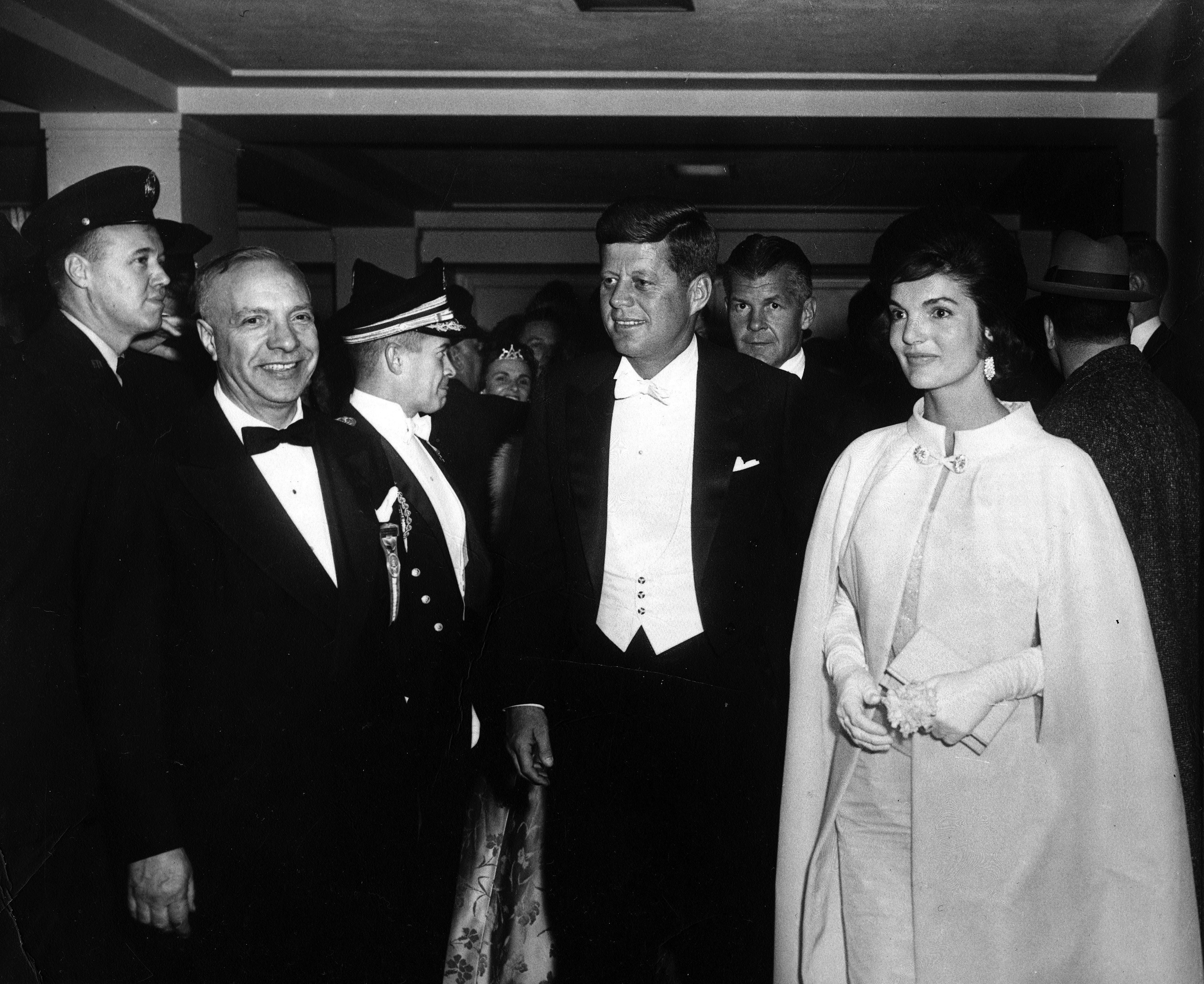 After the election, Jacqueline Kennedy announced plans to make the White House into "a showcase of American art and history," according to The National Museum of American History. The first lady wanted the mansion to reflect the artistic history of the United States. Newspapers reported on those plans. But they "spent a greater amount of time covering her style." She didn't want the Kennedy White House to "be plagued by fashion stories," but she had already become a style icon.
Next: The president wanted his children at the White House right away.
The president wanted his children at the White House as soon as possible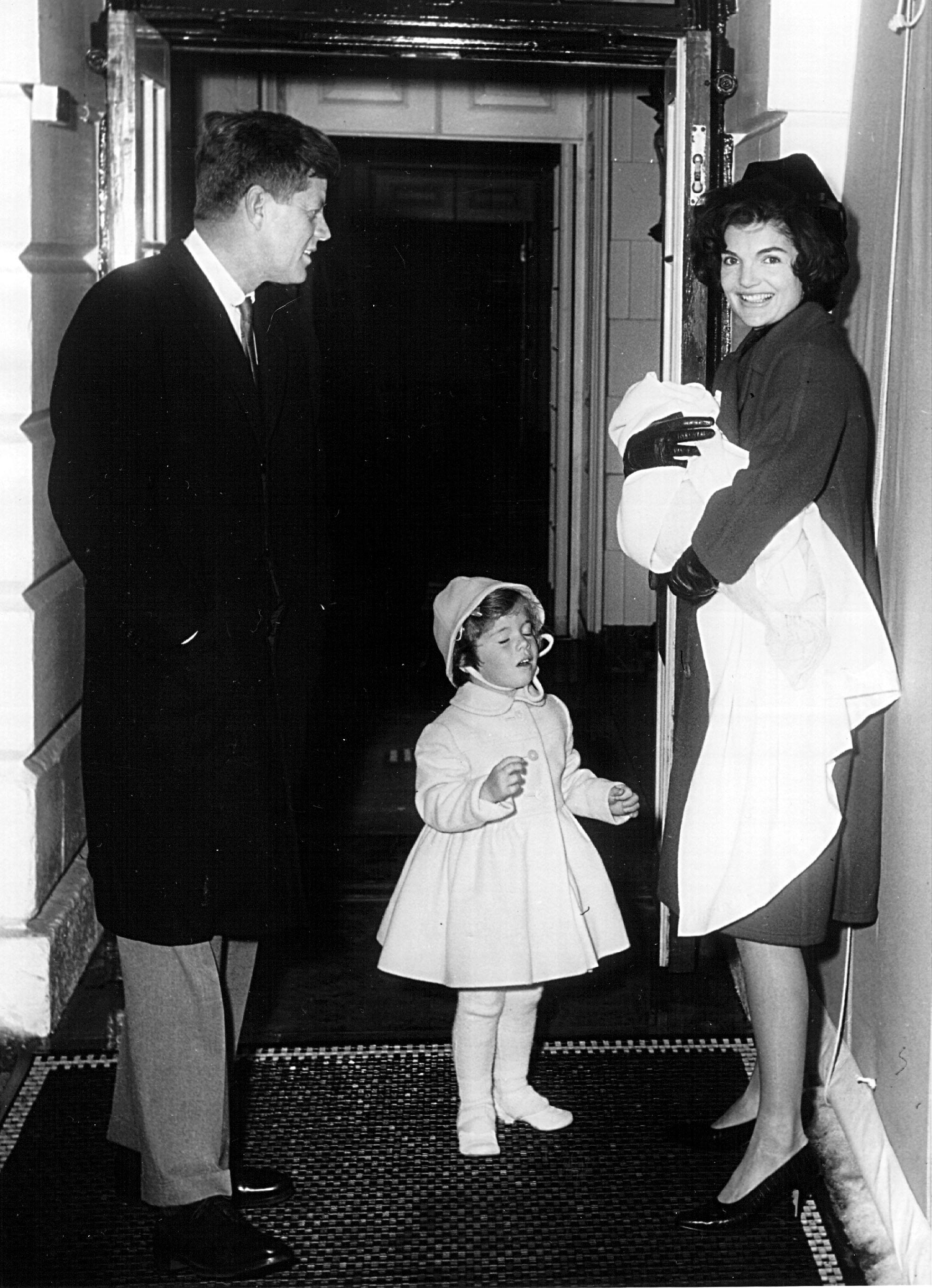 ABC News reports that the morning after his inauguration, John F. Kennedy "began badgering his wife to bring the kids to the White House. They had been staying with relatives while the White House was being repainted and prepared for the new first family." He wanted them to join the first couple immediately. Jacqueline Kennedy later recalled, "He couldn't wait to get the children back. And all that end [of the White House] smelled so of paint, but he'd keep saying 'You've got to bring them back soon.' He really missed them."
Next: The Kennedys kept secrets, even amongst themselves.
The Kennedys kept their private lives secret, perhaps even from each other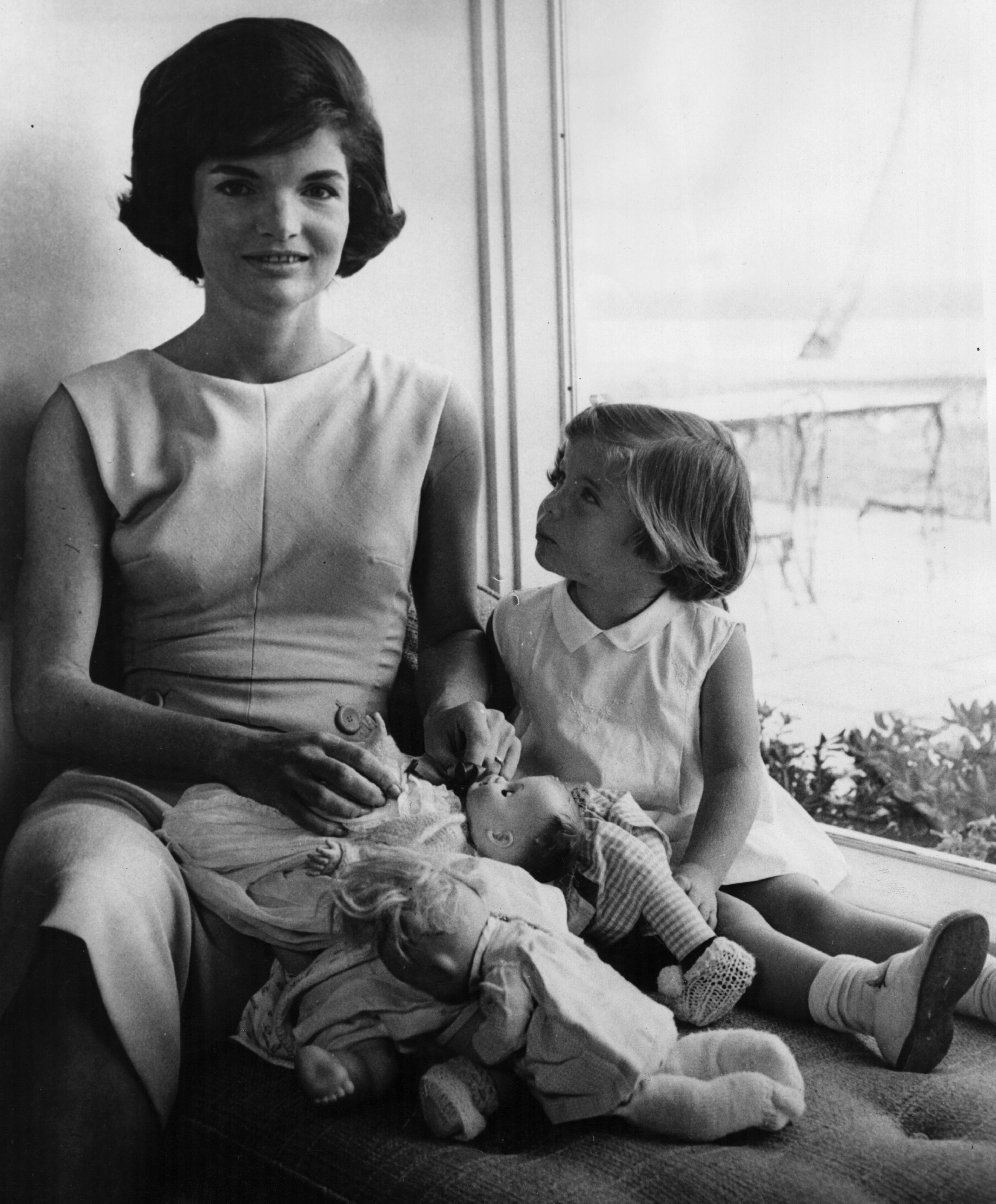 Woman's World reports that Jacqueline Kennedy made motherhood look easy. But the first lady described herself and her husband as icebergs with "one part fully exposed to public view and most of it quietly submerged," according to Vanity Fair. She made sure that her children weren't isolated from the world around them. (They even went over to their friends' houses for playdates.) But her secretary Mary Gallagher described Jackie's life in the White House as "strangely remote." They reportedly kept many things secret, even from each other.
Next: The Kennedys had a jetset lifestyle. 
The Kennedys often traveled as a family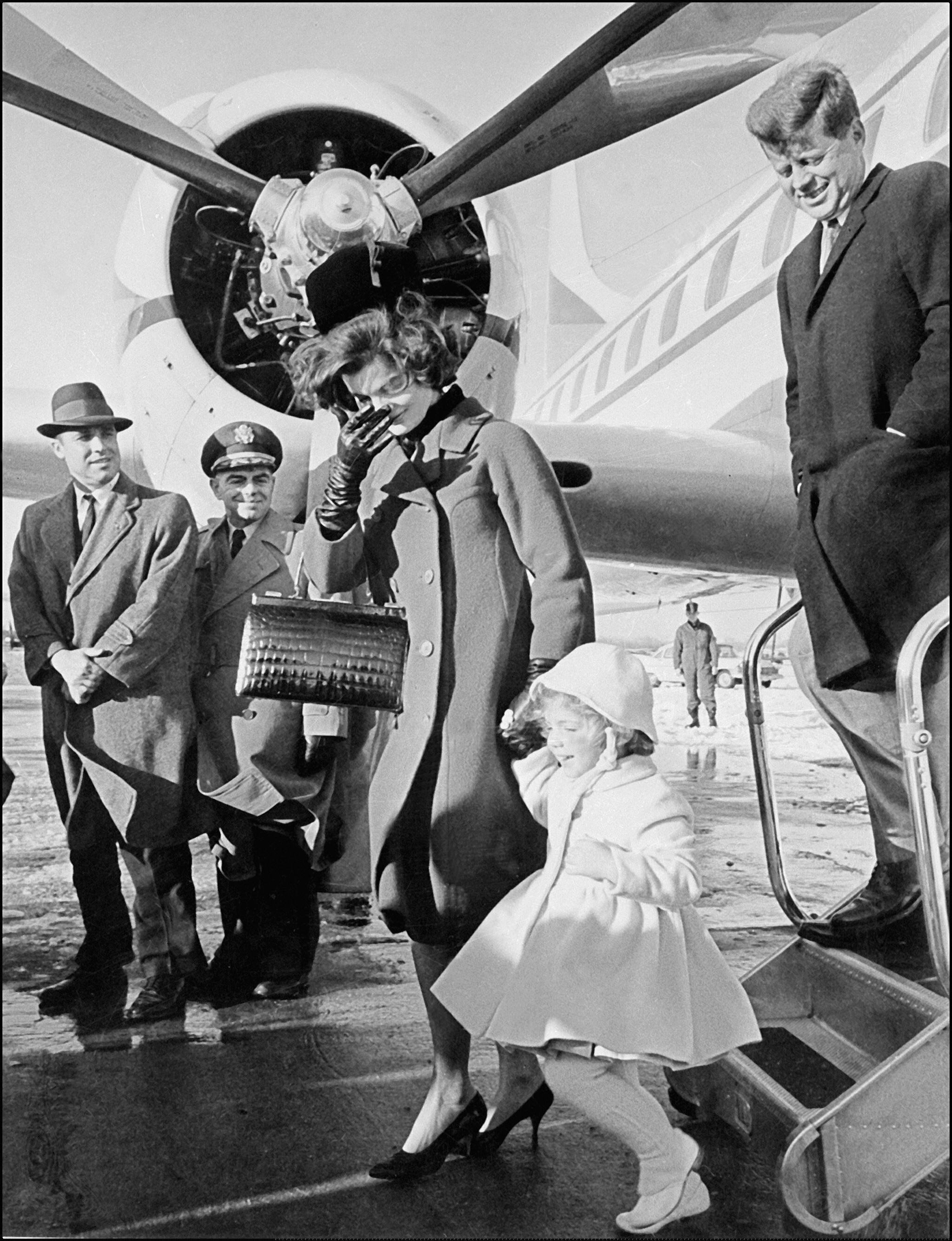 John F. Kennedy would make a total of eight international trips during his presidency. Other members of the Kennedy family sometimes traveled with him. For instance, JFK joined the ranks of the American presidents who have met Queen Elizabeth II, and took the first lady with him. The queen and first lady Jacqueline Kennedy didn't exactly hit it off. However, she had better luck in other countries, where her interest in local cultures and her fluency in languages other than English made her a popular ambassador.
Next: The irst lady receieved a warm reception during this trip.
John and Jacqueline Kennedy made an official visit to Paris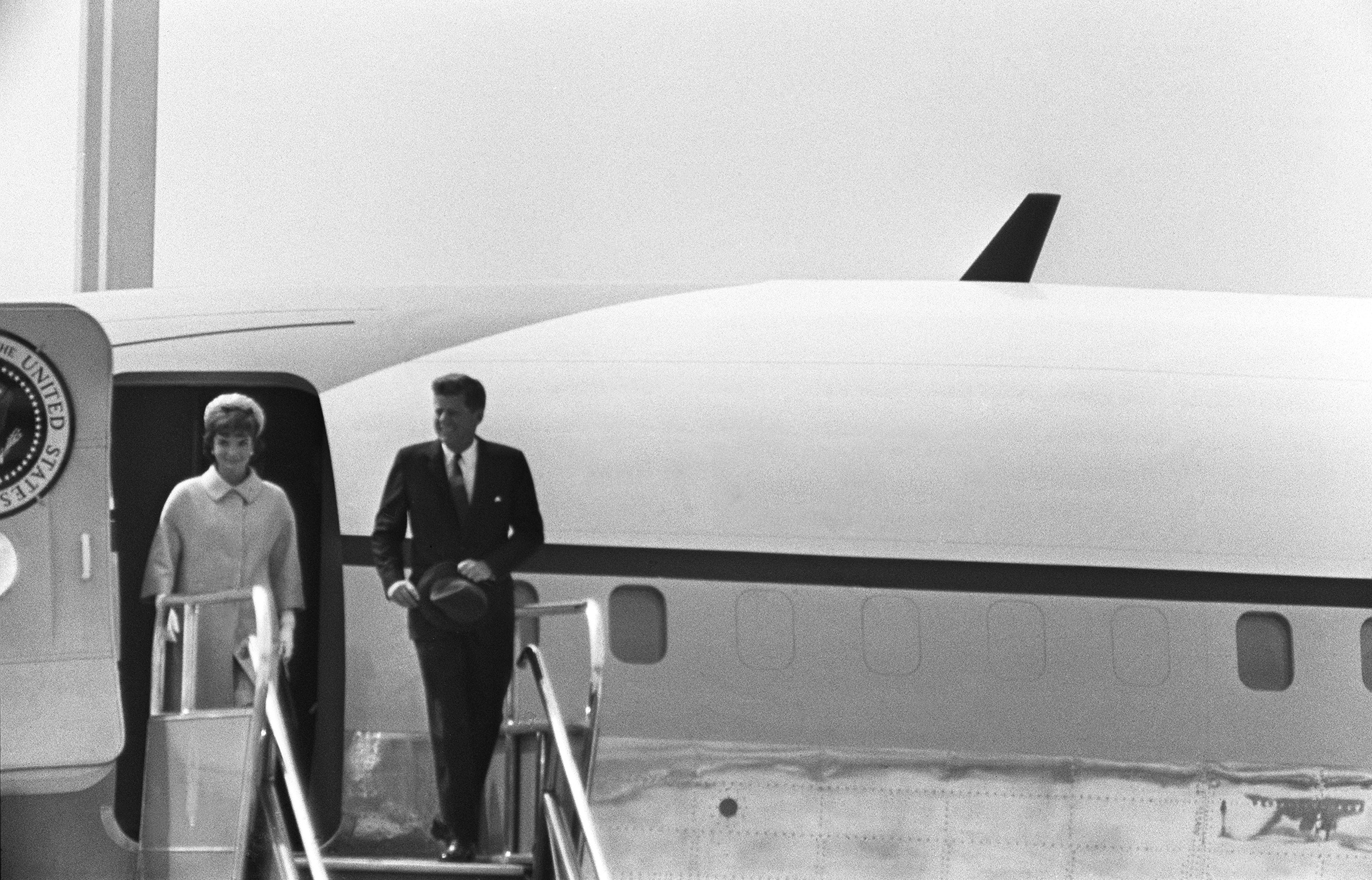 Jacqueline Kennedy accompanied her husband on trips to France, Austria, Venezuela, Mexico, Costa Rica, and Colombia (as well as the United Kingdom). She also traveled to Italy, Pakistan, and India. The first lady made a particularly strong impression in France. She spoke French fluently and received a warm welcome when the couple visited Paris in May 1961. The enthusiastic reception prompted the president to remark, "I am the man who accompanied Jacqueline Kennedy to Paris, and I have enjoyed it."
Next: The first lady was a modern mother. 
Jacqueline Kennedy was a modern mother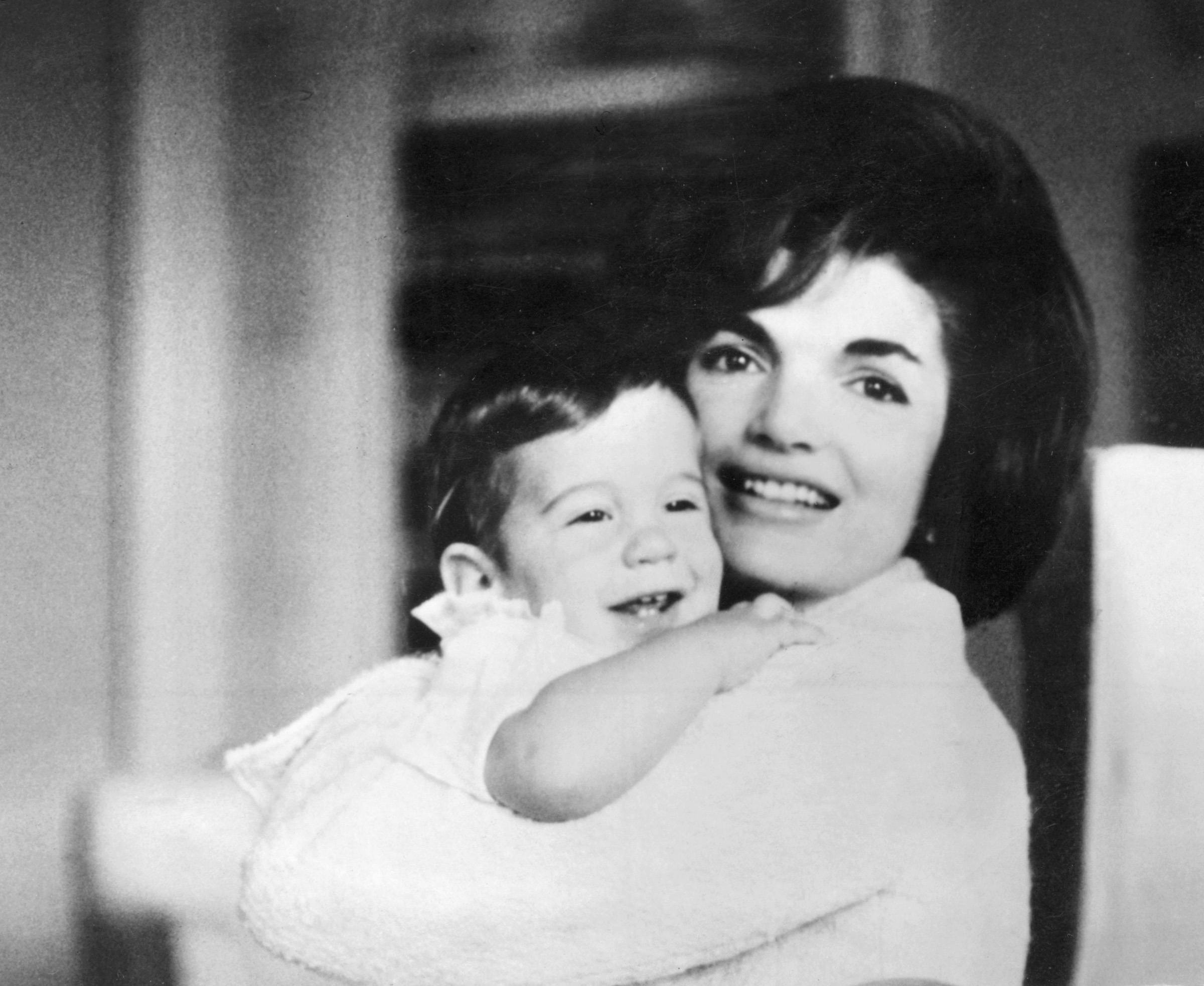 Though Caroline and John Jr. had a nanny at the White House, People reports that Jacqueline Kennedy remained a very hands-on mother. One biographer told the publication, "She was there playing with them and reading to them and painting with them — all kinds of stuff." Despite the luxuries available at the White House, the first lady made sure that the children picked up their own clothing. They also weren't allowed to ask the Secret Service agents to fetch them anything. And they had to use good manners at all times.
Next: Jackie Kennedy undertook this major project. 
The first lady undertook a major renovation at the White House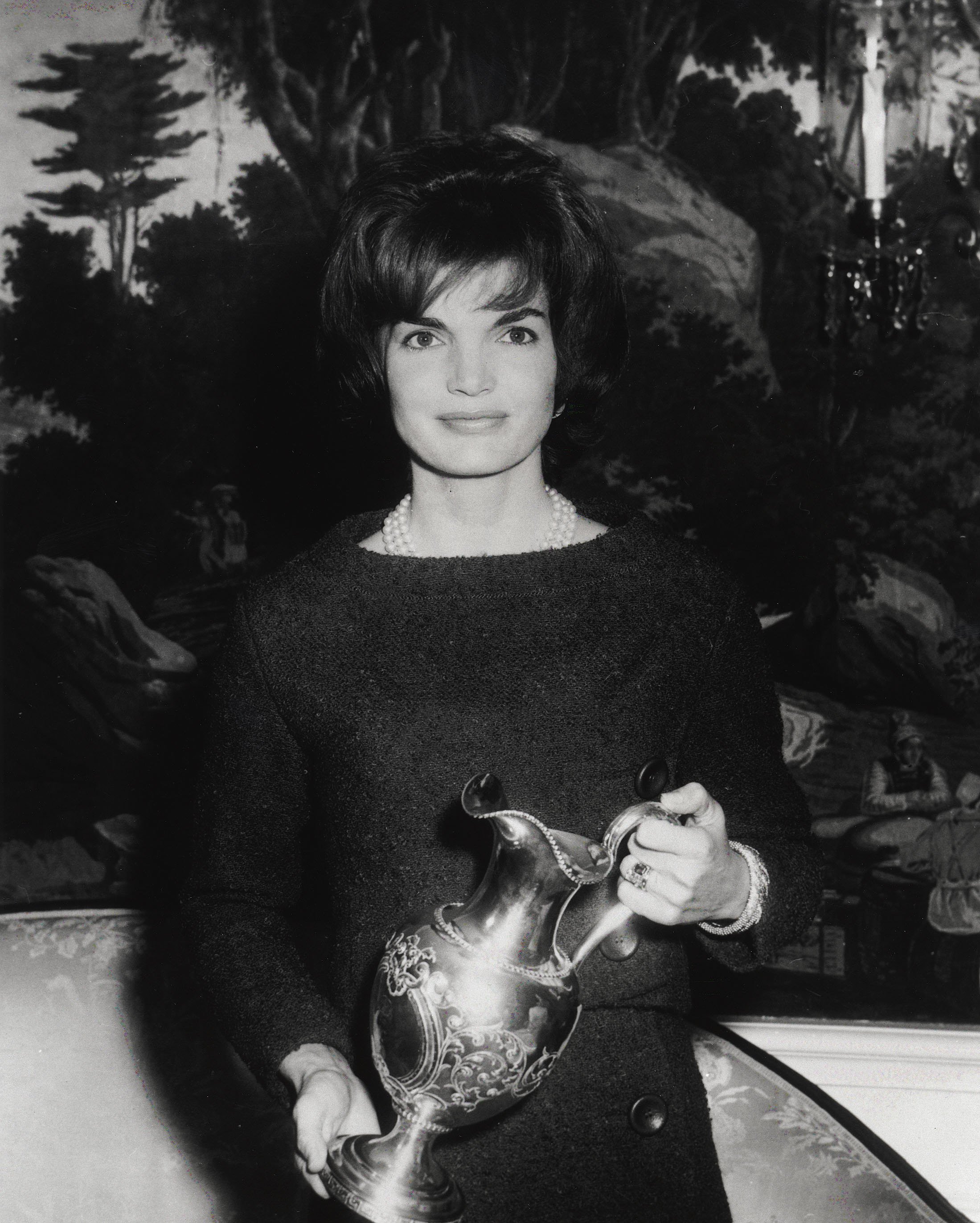 The Washington Post reports that as first lady, Jacqueline Kennedy undertook a major restoration of the White House. Despite criticism to the contrary, this effort was "not some minor exercise in redecoration." When she toured the mansion after JFK's election, she had felt "appalled that there were so few artifacts, paintings or pieces of furniture rooted in American history." So Kennedy raised money, recruited scholars, and searched for objects to make up a permanent White House collection and transform the mansion into a museum.
Next: She showed off her hard work on the White House.
Jacqueline Kennedy gave a televised tour of the White House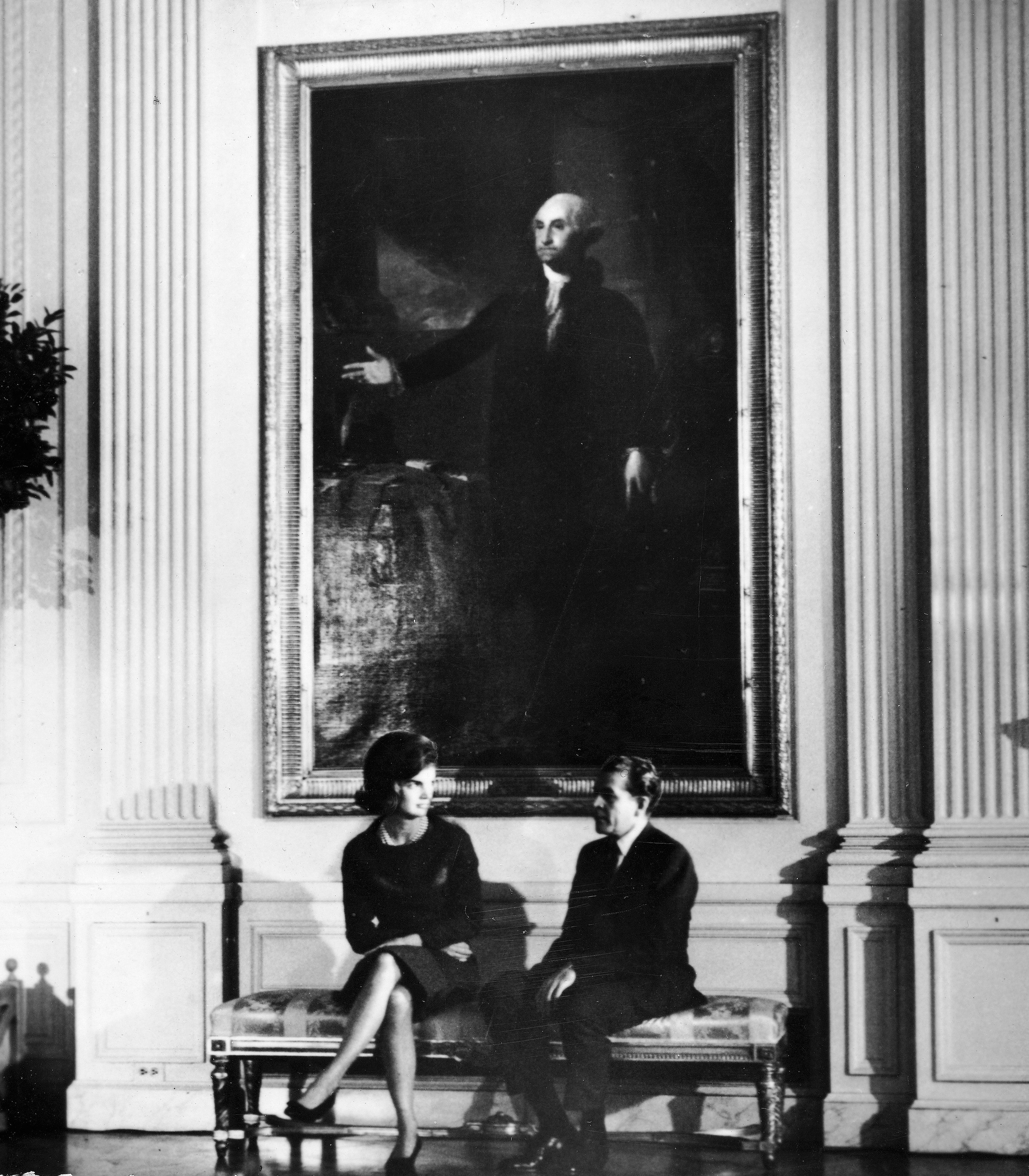 Vogue reports that in 1962, Jacqueline Kennedy gave a televised tour of the White House's state floor. She guided CBS correspondent Charles Collingwood through the renovations and restorations that she had overseen. As Vogue explains, "While many saw her restoration as a vanity project, her intention was not to force her own tastes upon the interiors, but to bring back a sense of American pride and history into a home that had long been stripped of it."
Next: The Kennedys had many pets. 
The Kennedy White House was 'a zoo'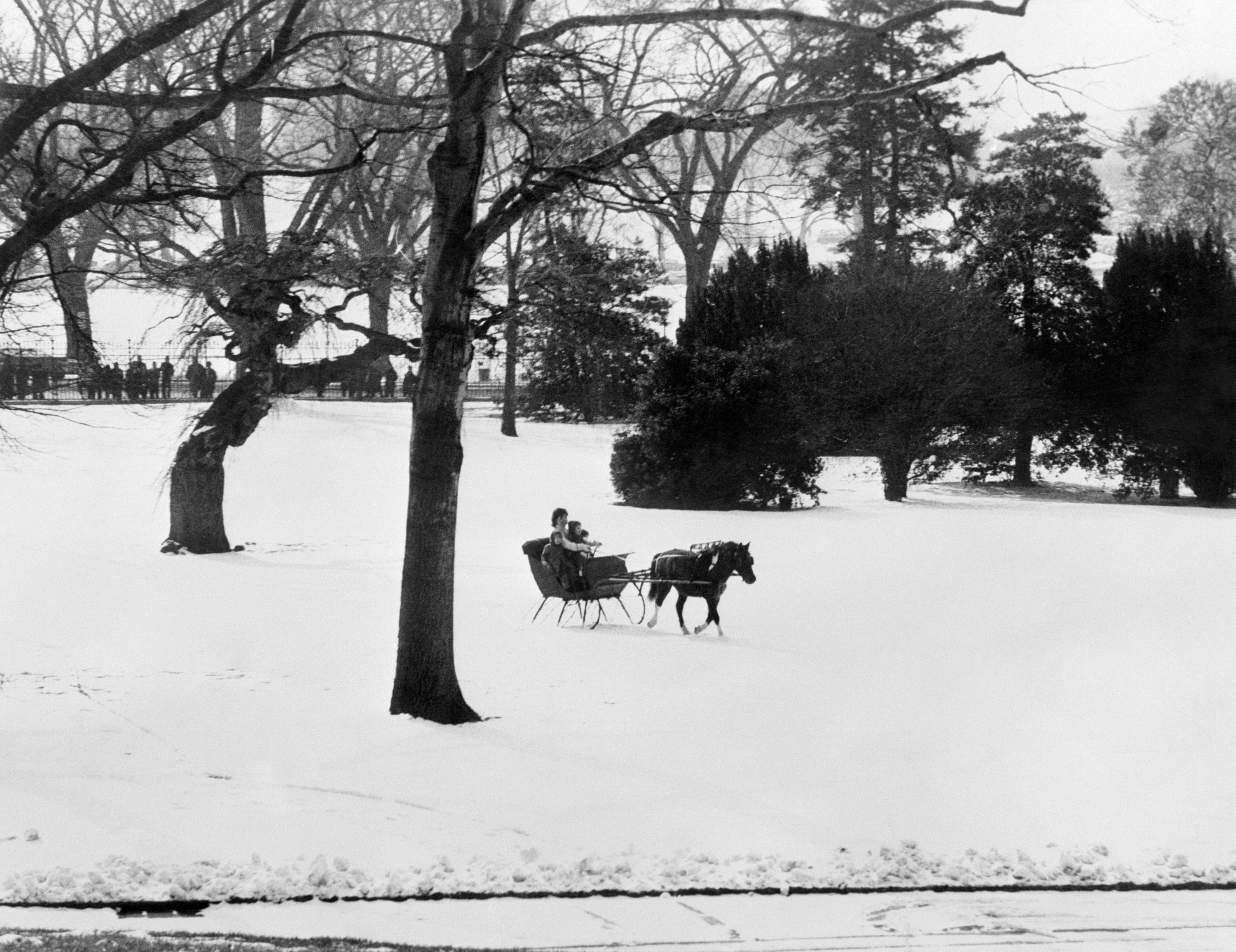 Mental Floss characterizes the Kennedy White House as "a bit of a zoo." And not because of the young children running around the place! "Among the animals that called 1600 Pennsylvania Avenue home during JFK's administration were five horses, two parakeets, two hamsters, a cat, a rabbit, and five dogs, including a mutt named Pushinka, a gift from Nikita Khrushchev," the publication notes. The horses even made it possible for the Kennedy children to take sleigh rides around the White House grounds.
Next: The president and first lady made some interesting friends.
The Kennedys had some interesting family friends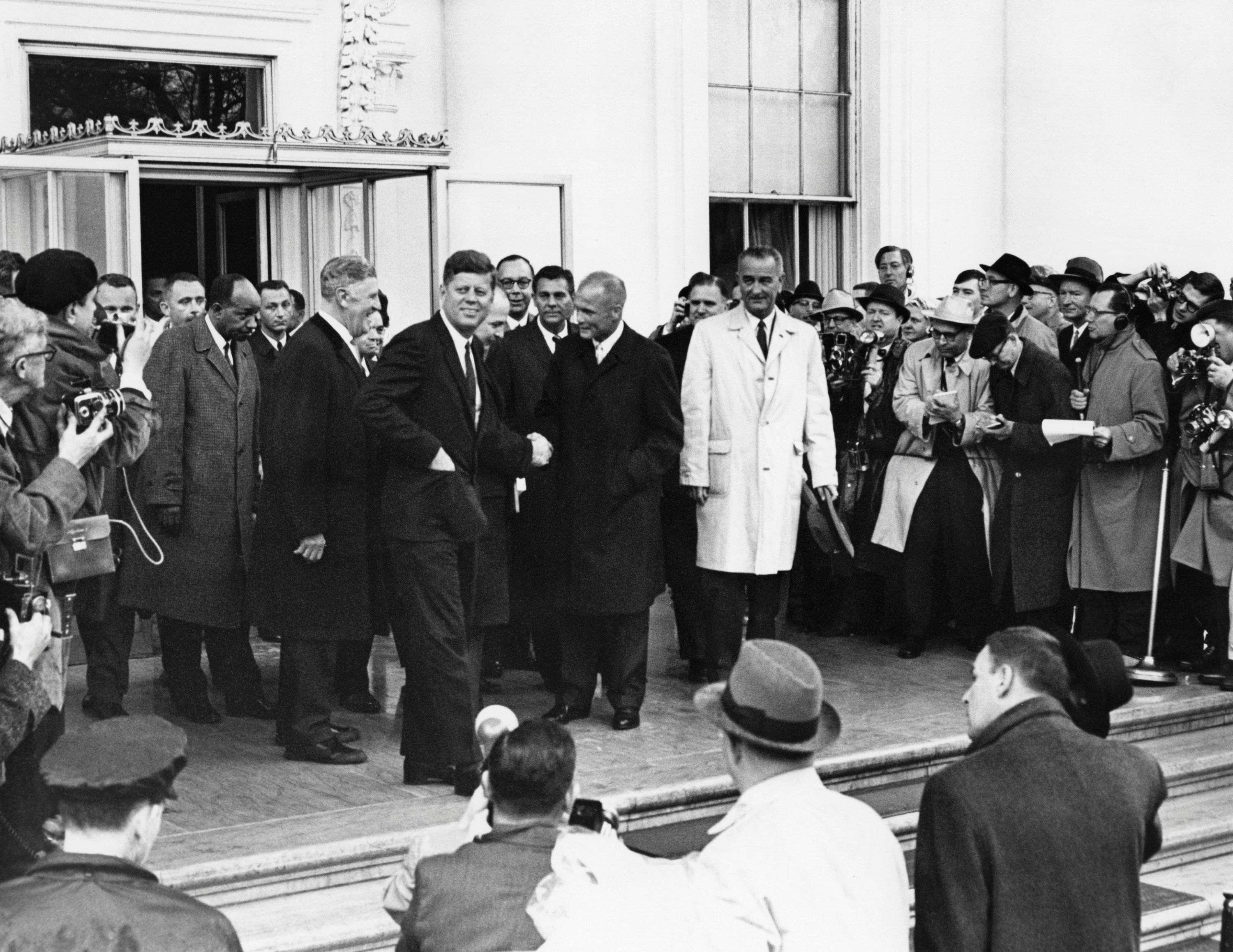 The Kennedy family made some interesting family friends during their time in Washington. That includes U.S. astronaut John Glenn. The Huffington Post reports that John F. Kennedy, after setting the goal of landing a man on the moon, "took a direct interest in the astronauts who would get the job done." Kennedy invited John Glenn to the White House and to Cape Cod, asking him questions and taking Glenn sailing with the Kennedy family.
Next: Even the youngest Kennedys met foreign heads of state.
The first lady introduced her children to foreign heads of state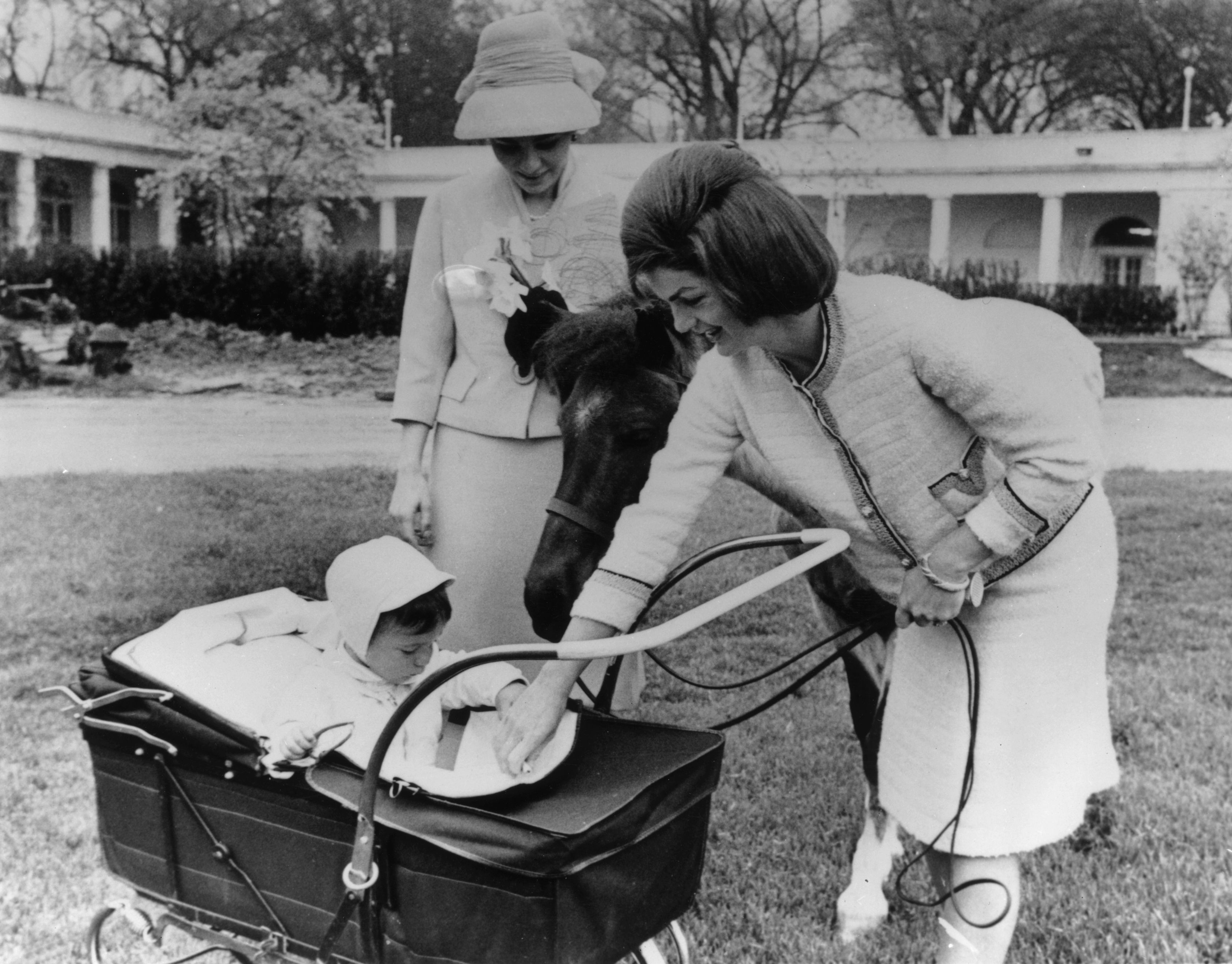 Caroline Kennedy later said of Jacqueline Kennedy, "her children were her priority." The first lady focused on creating a home for her family when she first moved into the White House. During their years in office, the Kennedys raised some of the youngest children to ever live in the White House. And the first lady wasn't afraid to introduce her children to people who visited the mansion, including foreign heads of state.
Next: Jackie Kennedy spent time with her sister while living at the White House.
The first lady spent time with her sister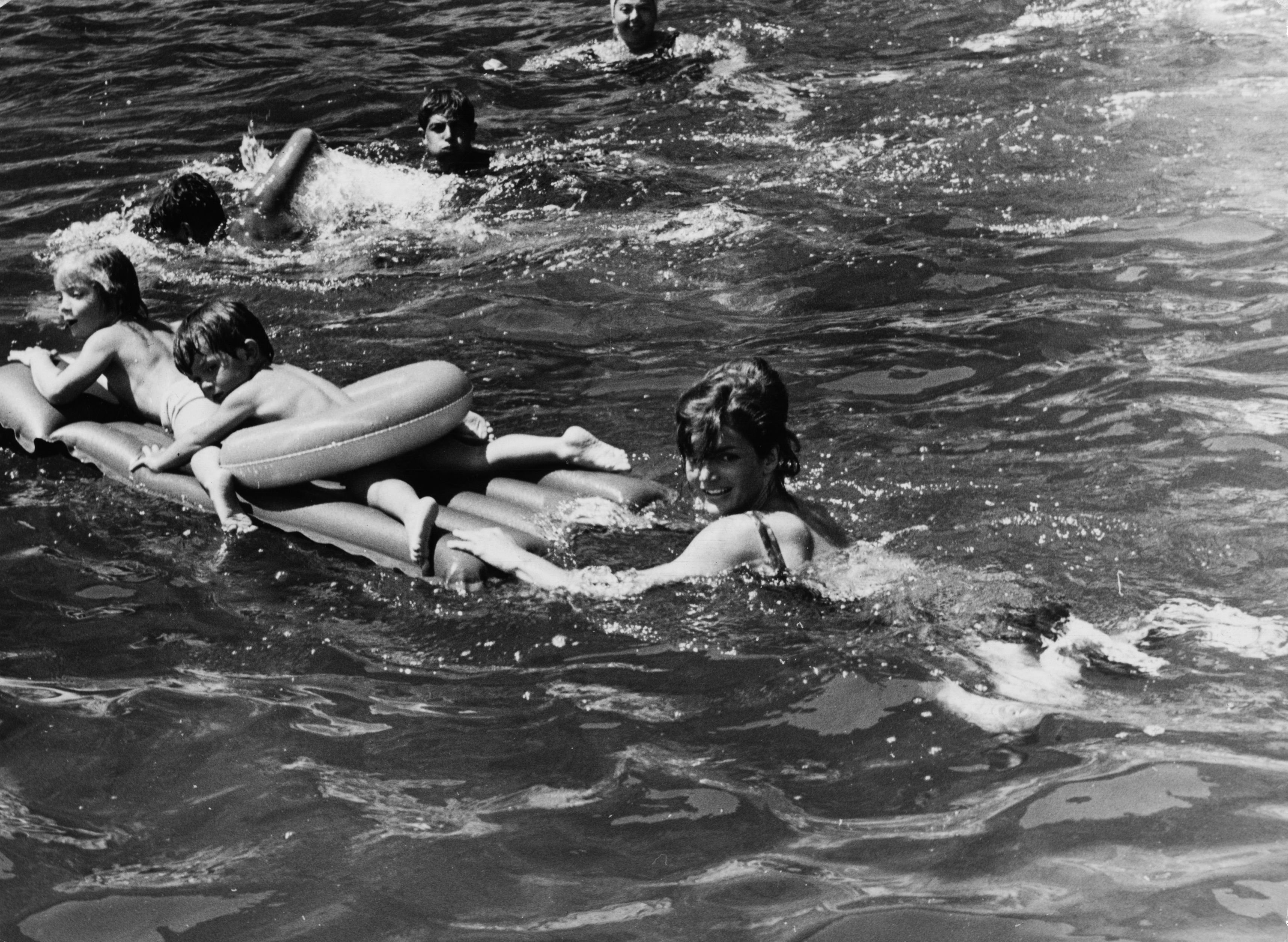 Despite their complicated relationship, Jackie Kennedy and her sister, Lee Radziwill, spent a lot of time together during John F. Kennedy's presidency. Radziwill lived in England. But she made many long visits to the White House. Radziwill also served as a travel companion for the first lady and sometimes even for the president. And Radziwill hosted the Kennedys, too, including when Jackie, Caroline, and John Jr. traveled to Italy in the summer of 1962.
Next: John F. Kennedy loved this sport.
The Kennedys went sailing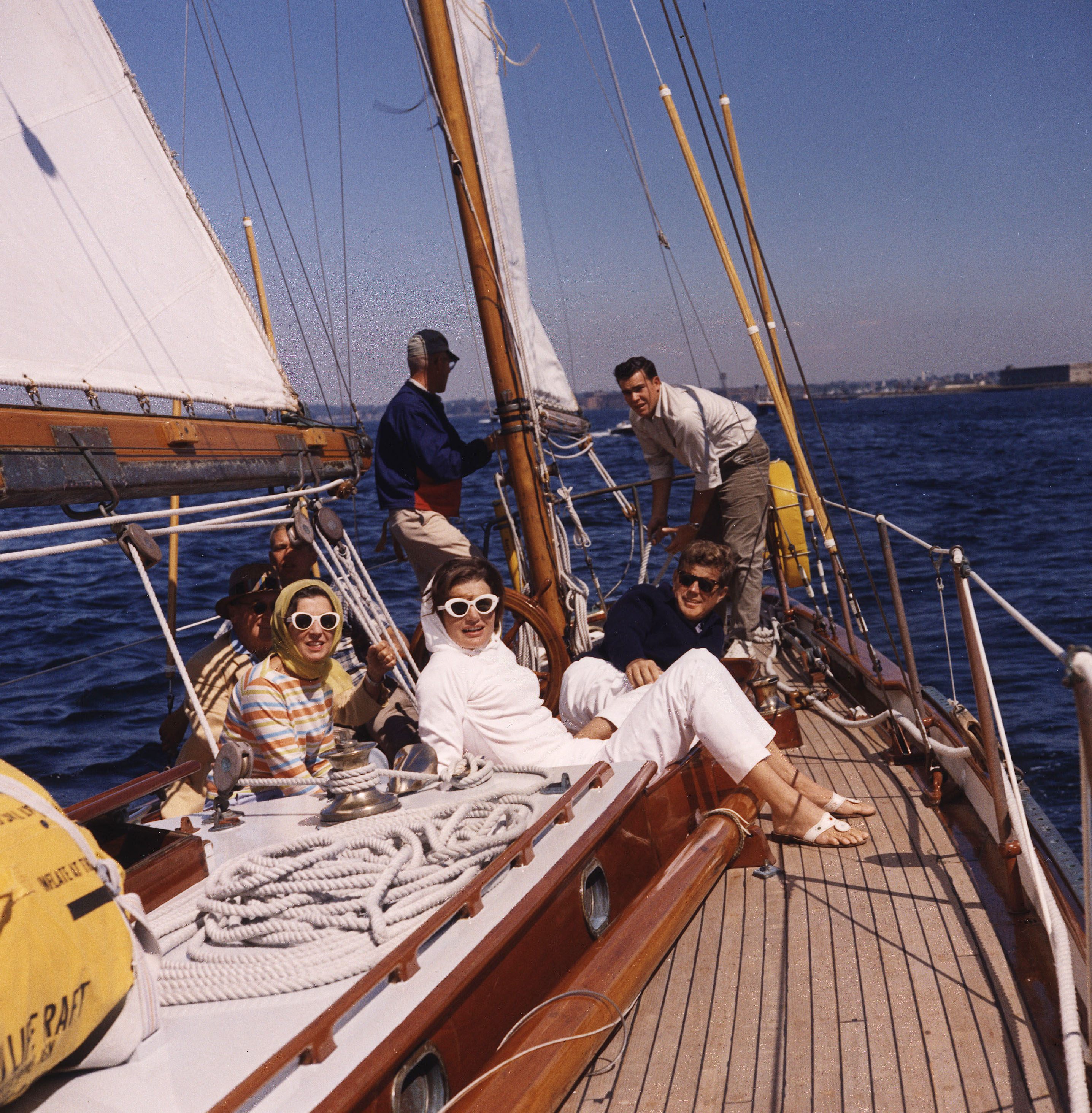 The New York Times reports that John F. Kennedy was a serious sailor, seemingly to the chagrin of Jackie Kennedy. "Kennedy allowed sailing to become an important part of his political image," the Times reports. And at Newport, Rhode Island in September 1962 — after watching an America's Cup race — Kennedy gave a memorable speech that hinted at his love for the sport. He said, "When we go back to the sea, whether it is to sail or to watch it, we are going back from whence we came."
Next: Kennedy liked this kind of chair in the Oval Office. 
The president met with world leaders in his rocking chair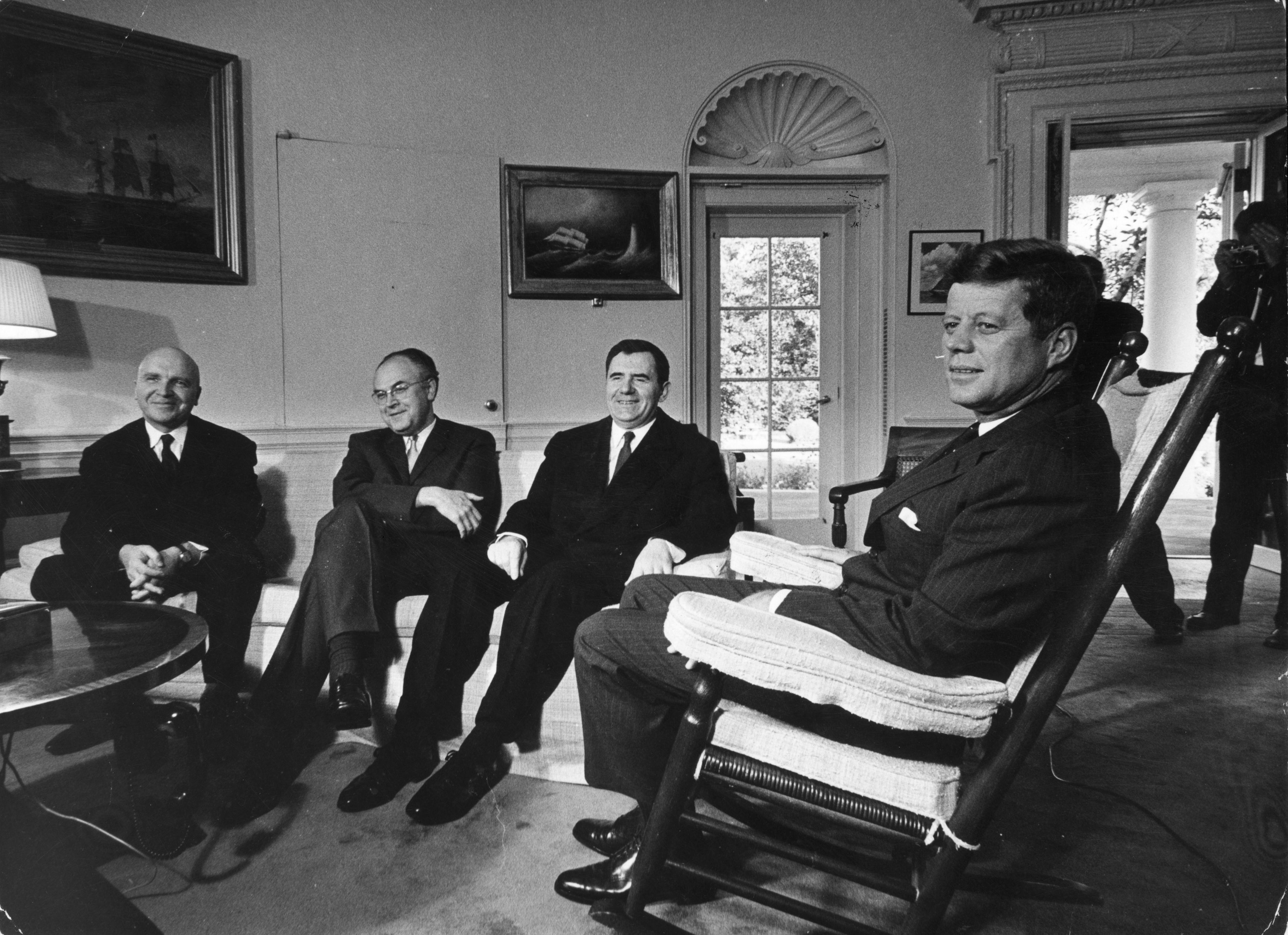 When you live in a huge and historic building like the White House, it probably takes a long time to feel at home. John F. Kennedy famously made himself comfortable in the Oval Office by adding a rocking chair. The motion of the chair reportedly eased his back pain. Jacqueline Kennedy had the chair in the Oval Office made especially for the president, and more than a dozen would be made for the Kennedys' various homes.
Next: The Kennedy family celebrated a few holidays at the White House.
The Kennedys spent two Christmas seasons in the White House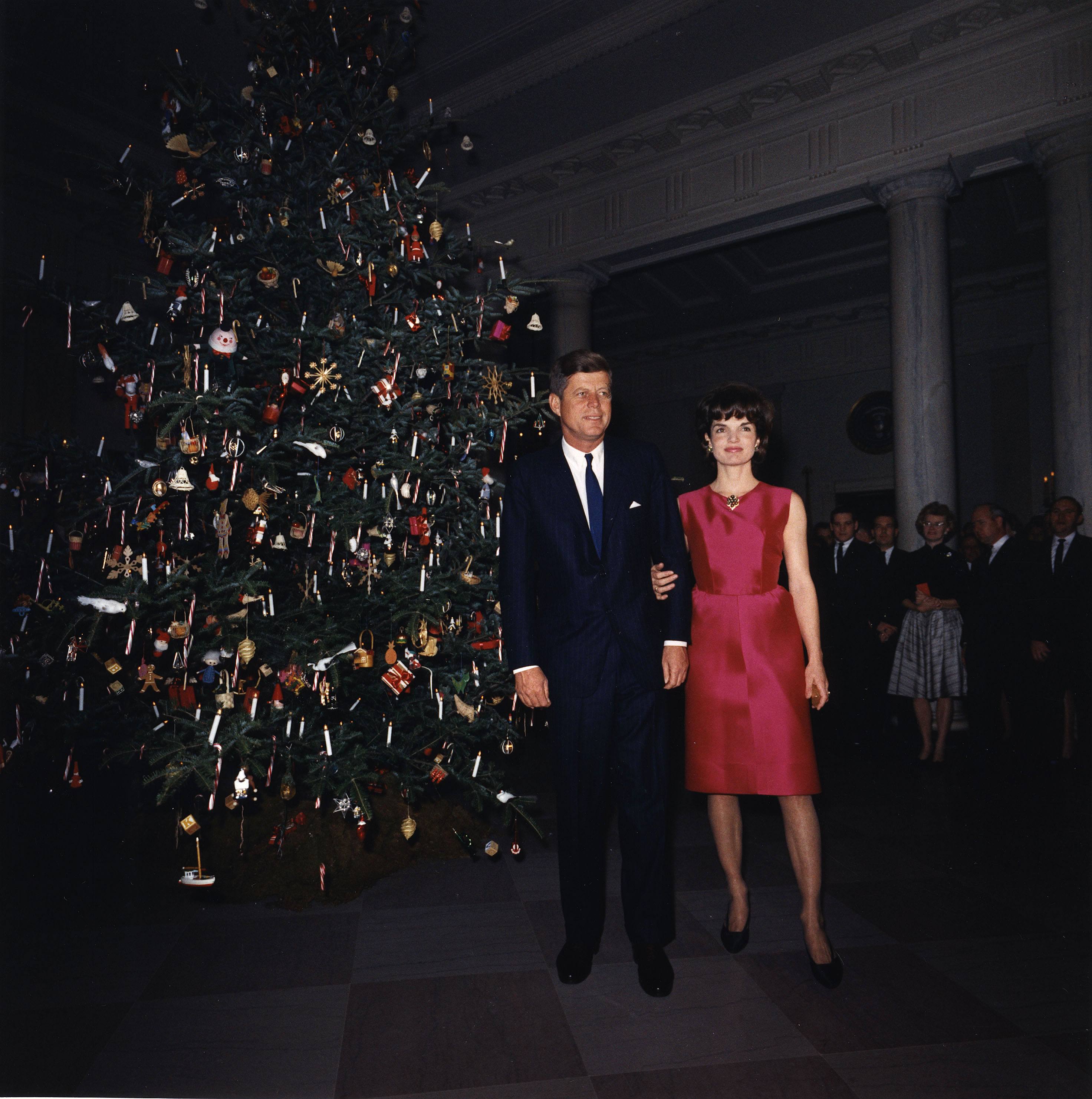 The Kennedys spent just two Christmas seasons in the White House, as Smithsonian Magazine points out. Their first White House Christmas, in 1961, saw Jackie Kennedy introduce the tradition of Christmas tree themes. That year, she decorated the White House tree with ornaments from the Tchaikovsky "The Nutcracker." In 1961 and in 1962, the Kennedys celebrated their traditional family Christmas in Palm Beach — but not until they had attended a White House staff Christmas party.
Next: The first lady said this about her marriage. 
Jacqueline Kennedy said the couple never really fought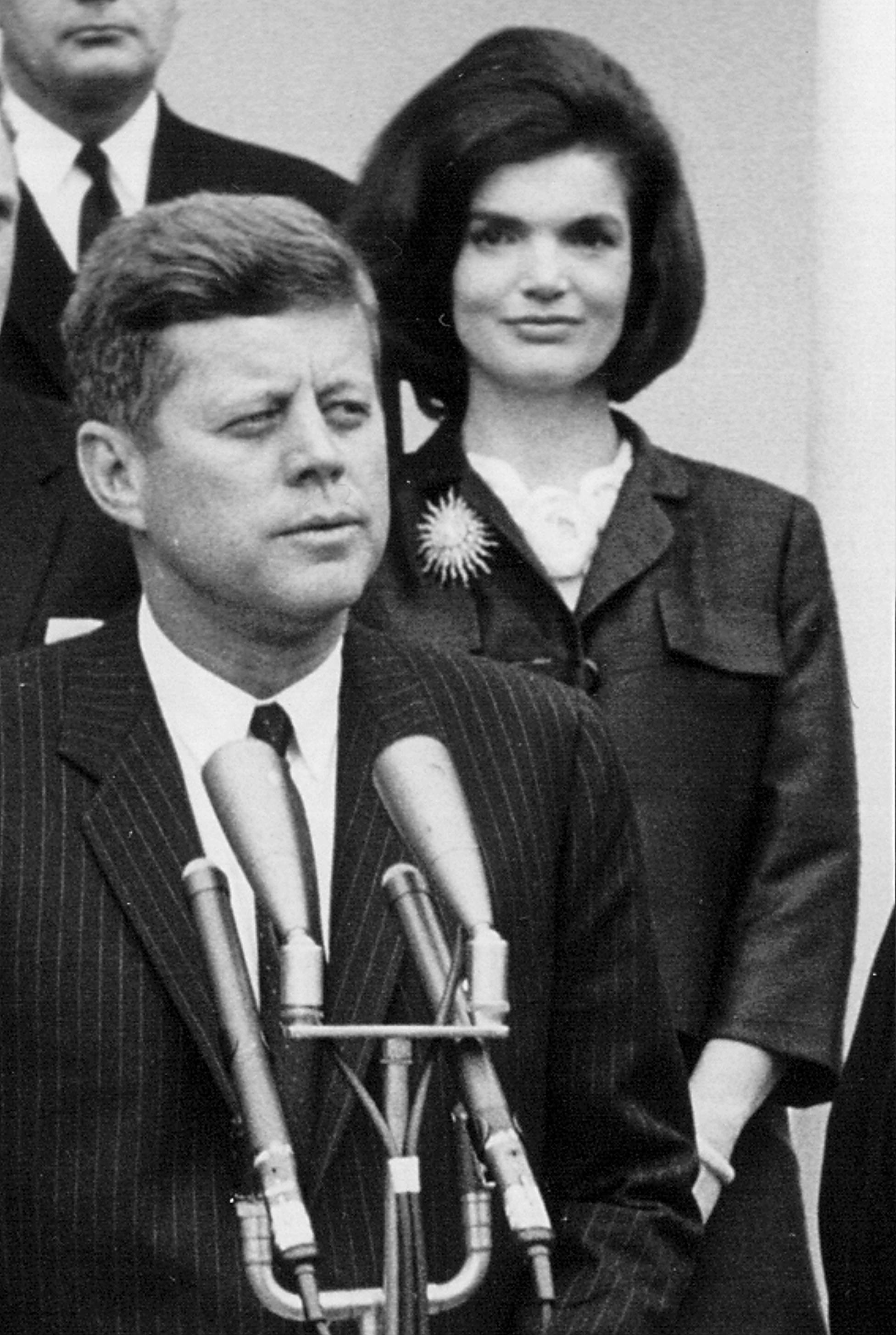 According to The Atlantic, Jacqueline Kennedy gave just three interviews after her husband's assassination. In one with Arthur M. Schlesinger Jr., she talked about her marriage. She said she aimed to provide "a climate of affection and comfort and détente," and to keep the children in good moods. Kennedy also suggested that she and the president never really had a fight. And she said that JFK was always reading — while walking, dining, bathing, or tying his tie — and that he would change into pajamas for a 45-minute afternoon nap at the White House.
Next: Jacqueline Kennedy was an excellent hostess.
The Kennedys excelled at entertaining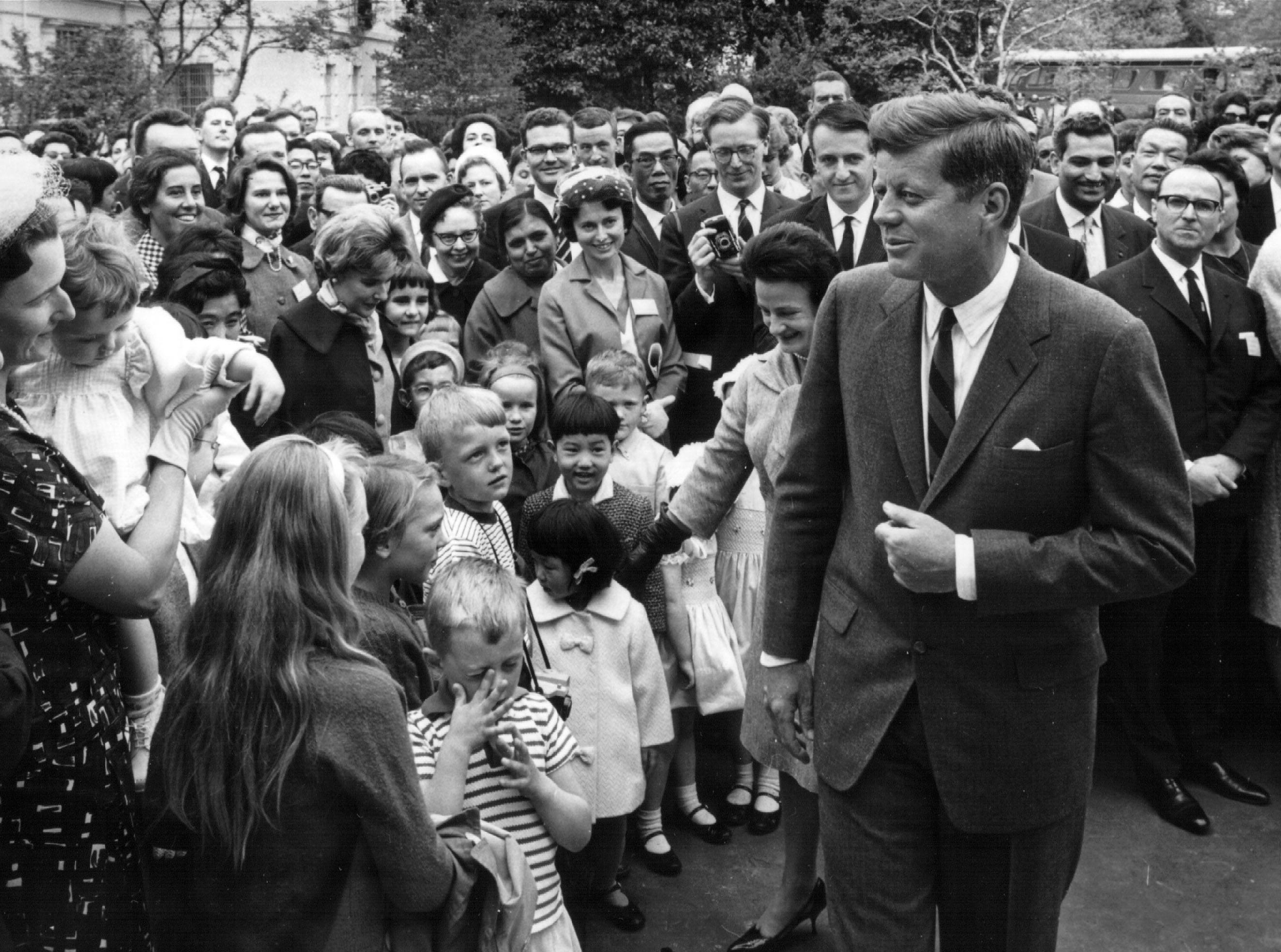 In addition to restoring the White House to better showcase American history, Jacqueline Kennedy also made the mansion into a more welcoming destination for guests. Vogue reports, "Not only did she make White House visitors, whether tourists or state dinner attendees, feel adored and appreciated, she gave them the chance to network, to learn, and to leave full of good food, great conversation, and a joyful spirit."
Next: JFK loved having his children around. 
The president made time for his children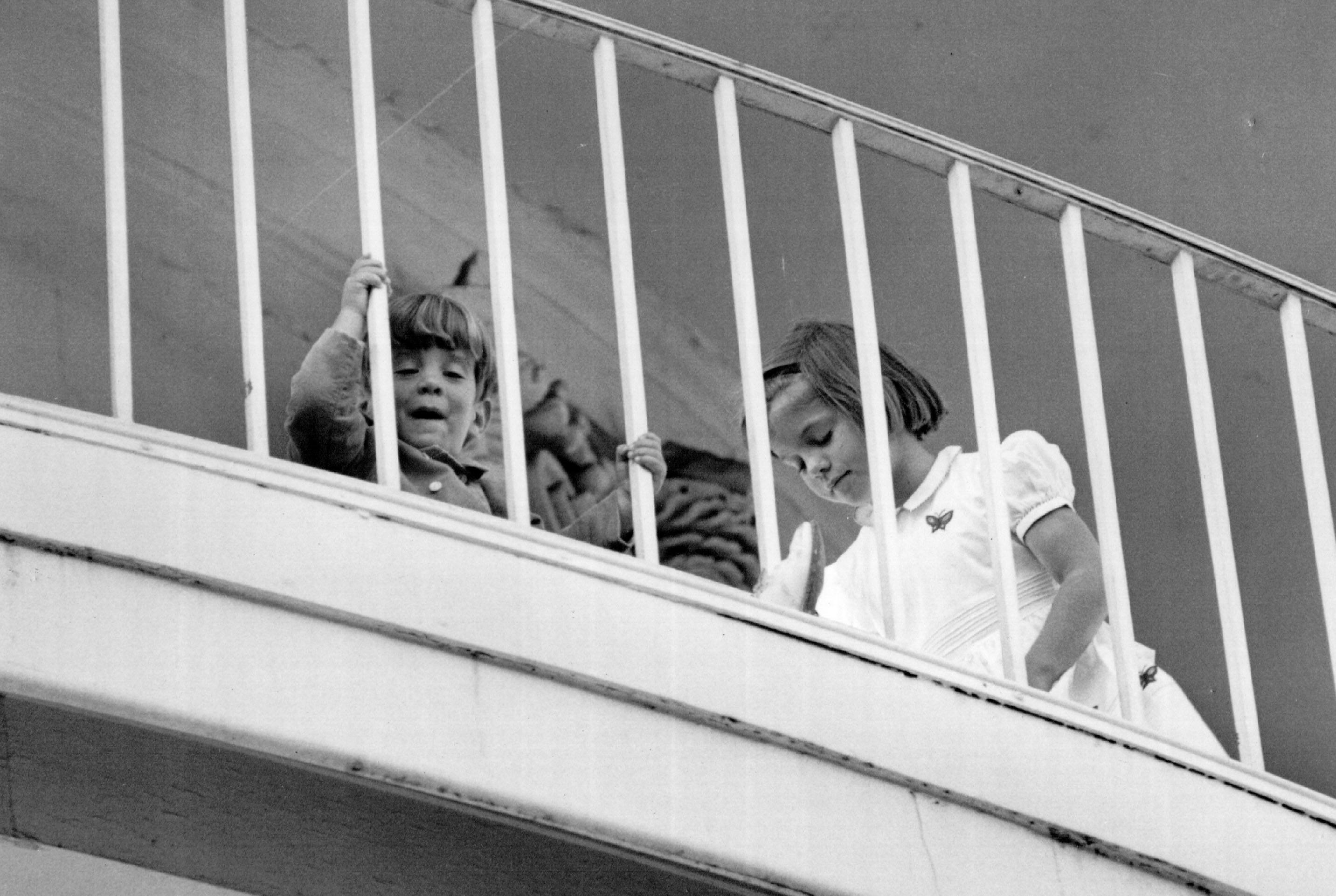 ABC News characterizes John F. Kennedy as a father "who interrupted naps, interrupted the White House school, and lined his bathtub with floatie toys for the boy who would insist on piling into the tub with his dad." Kennedy started the morning by putting on cartoons, or having the children join him in doing exercises to a TV program by Jack LaLanne. JFK would make up stories for them instead of reading to them. And he was in the habit of disrupting routines at the White House school attended by Caroline and the children of other members of the administration.
Next: John F. Kennedy brought this into the modern era.
JFK invented the modern press conference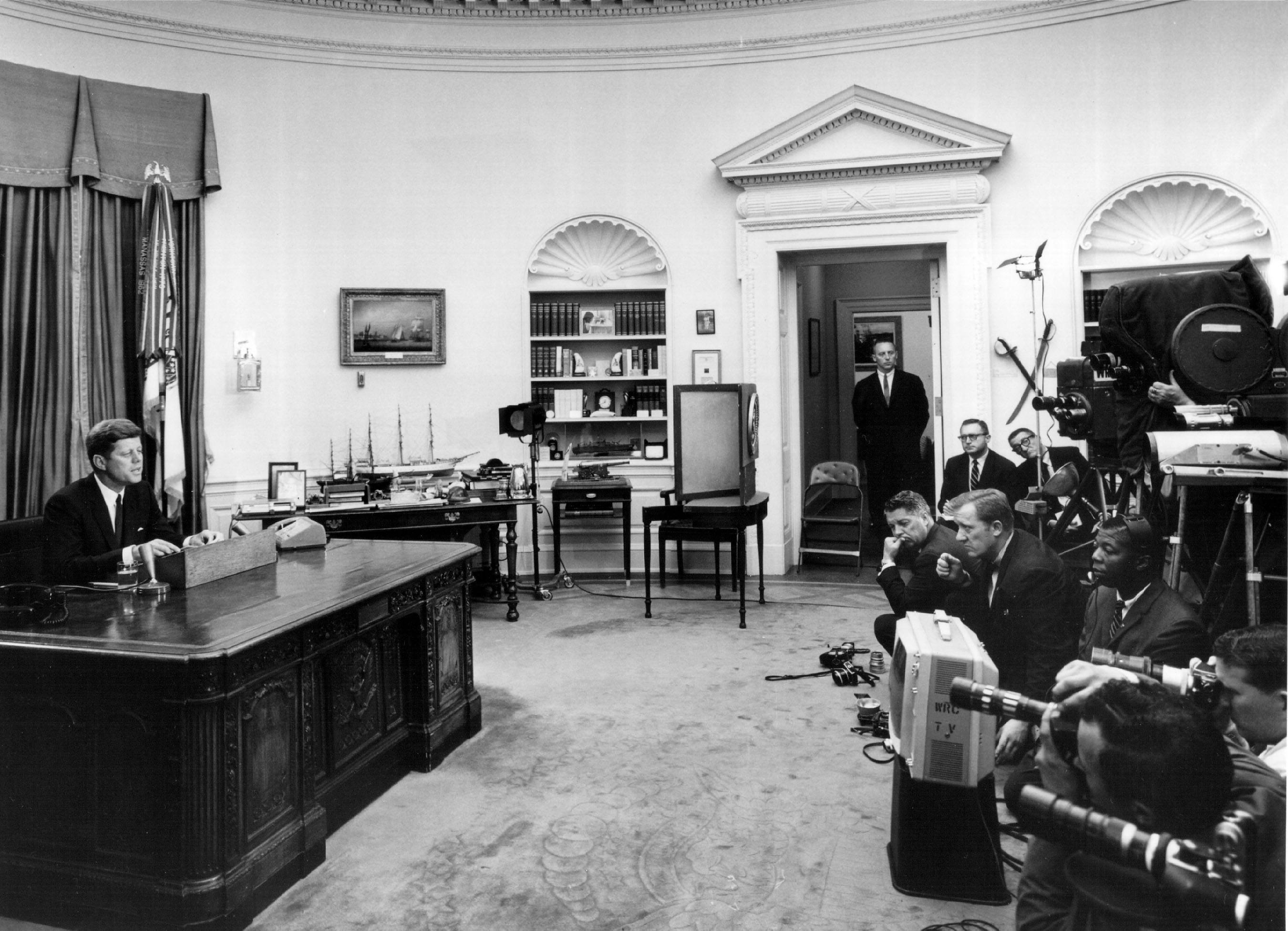 Another thing that went on in the Kennedy White House? Press conferences, and lots of them. The Daily Beast reports that John F. Kennedy invented the modern presidential press conference. And he hosted 64 of them during his brief time in office. "JFK played this new on-air role for an American president to the hilt," The Daily Beast notes. "He had fun toying with media titans in exchanges that were never mean-spirited, and let the voters in on the joke."
Next: Kennedy did run into trouble with the media.
Kennedy did have his struggles with the media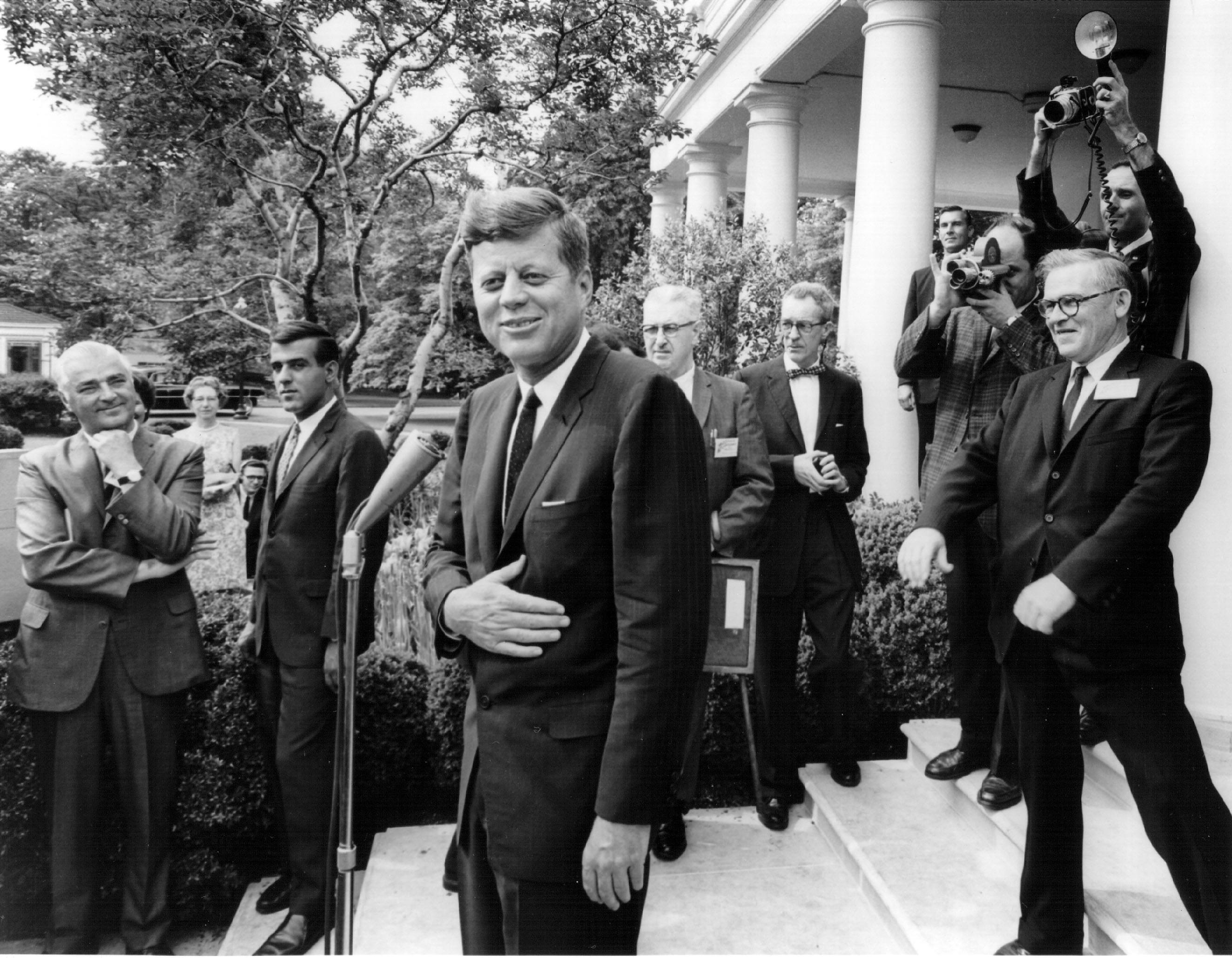 USA Today notes that even though John F. Kennedy enjoyed favorable news coverage during his brief presidency — and was photographed laughing with journalists after a press conference — he did have his struggles with the media. According to longtime speechwriter Theodore Sorensen, "He both assisted and resented the press corps as they dogged his every footstep." Plus, Kennedy regarded journalists "as his natural friends and newspapers as his natural enemies."
Next: John and Jacqueline Kennedy bonded over this loss.
Tragedy brought John and Jackie closer together just months before his death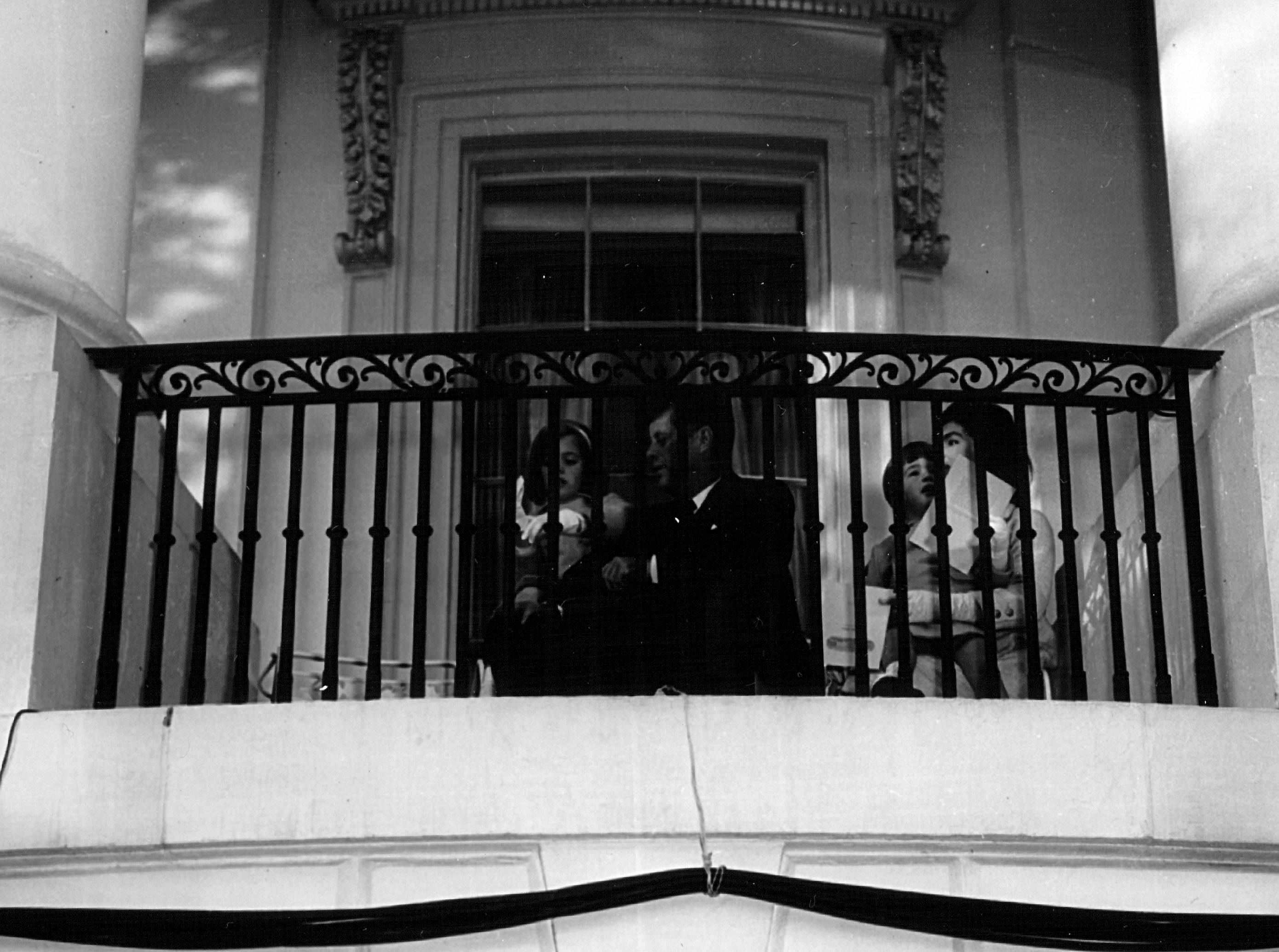 The president and first lady were restrained in their displays of affection. (Photos of them walking arm-in-arm or holdings hands are rare.) But the tragedy of losing their newborn, Patrick, brought them closer together. Vanity Fair reports that the president told his wife, "You know, Jackie, we must not create an atmosphere in sadness in the White House, because this would not be good for anyone — not for the country and not for the work we have to do," emphasizing their partnership. They even emerged from the hospital holding hands.
Next: The Kennedy family escaped to a variety of vacation destinations. 
The Kennedys had a few favorite vacation destinations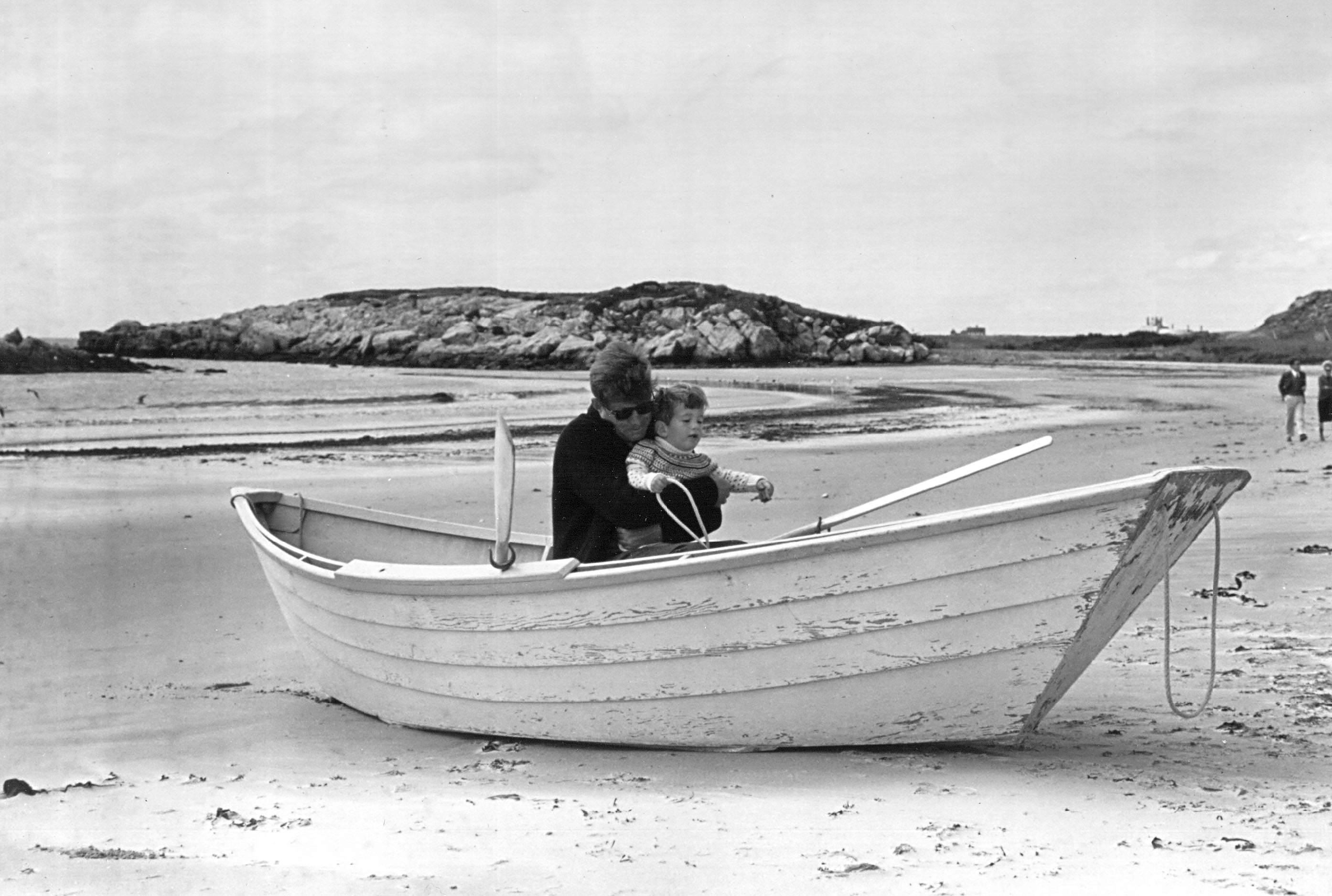 Condé Nast Traveler reports that John and Jacqueline Kennedy were one of the most-photographed couples of the 20th century. Particularly photogenic were there escapes from the White House to destinations like Newport, Rhode Island, where the two said, "I do." They visited many times over the subsequent years, taking Caroline and John Jr. with them when they wanted to get away from Washington.
Next: Iconic photos show John Jr. playing in this part of the White House. 
John Jr. played in the Oval Office and met numerous heads of state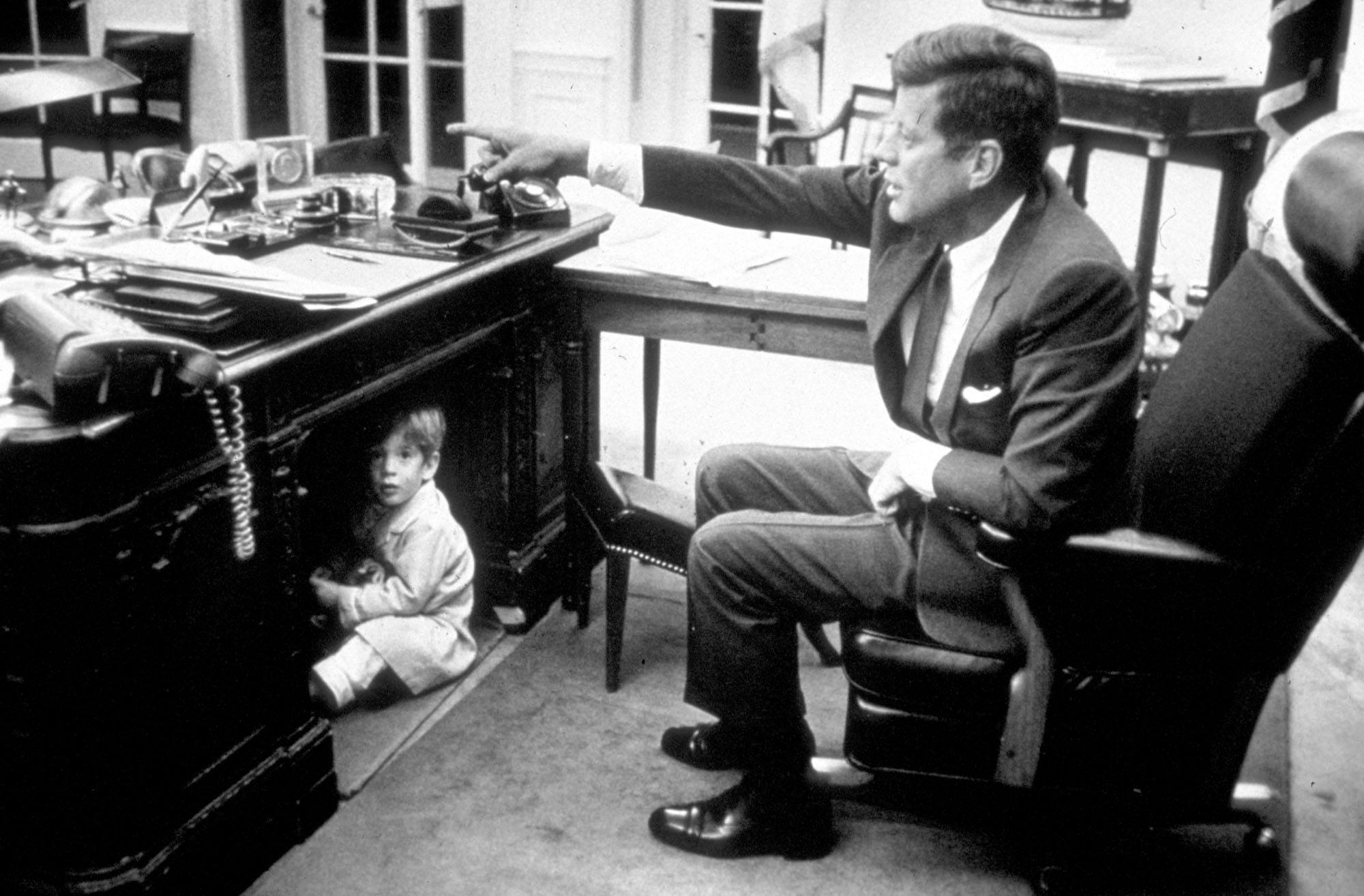 Time notes that by age two, John Jr. had "met more heads of state than most people can name." But "To his mother, Jackie Kennedy, the little boy and his sister were to be protected from the spotlight, which she knew could warp a child's life. To his father, however, that spotlight was to be enjoyed." JFK found his children's antics "hilarious." And photos of John Jr. playing in the Oval Office likely only exist because the first lady didn't know what was happening.
Next: Kennedy had this attitude toward his children's mishaps.
The president calmly handled anything that happened to the children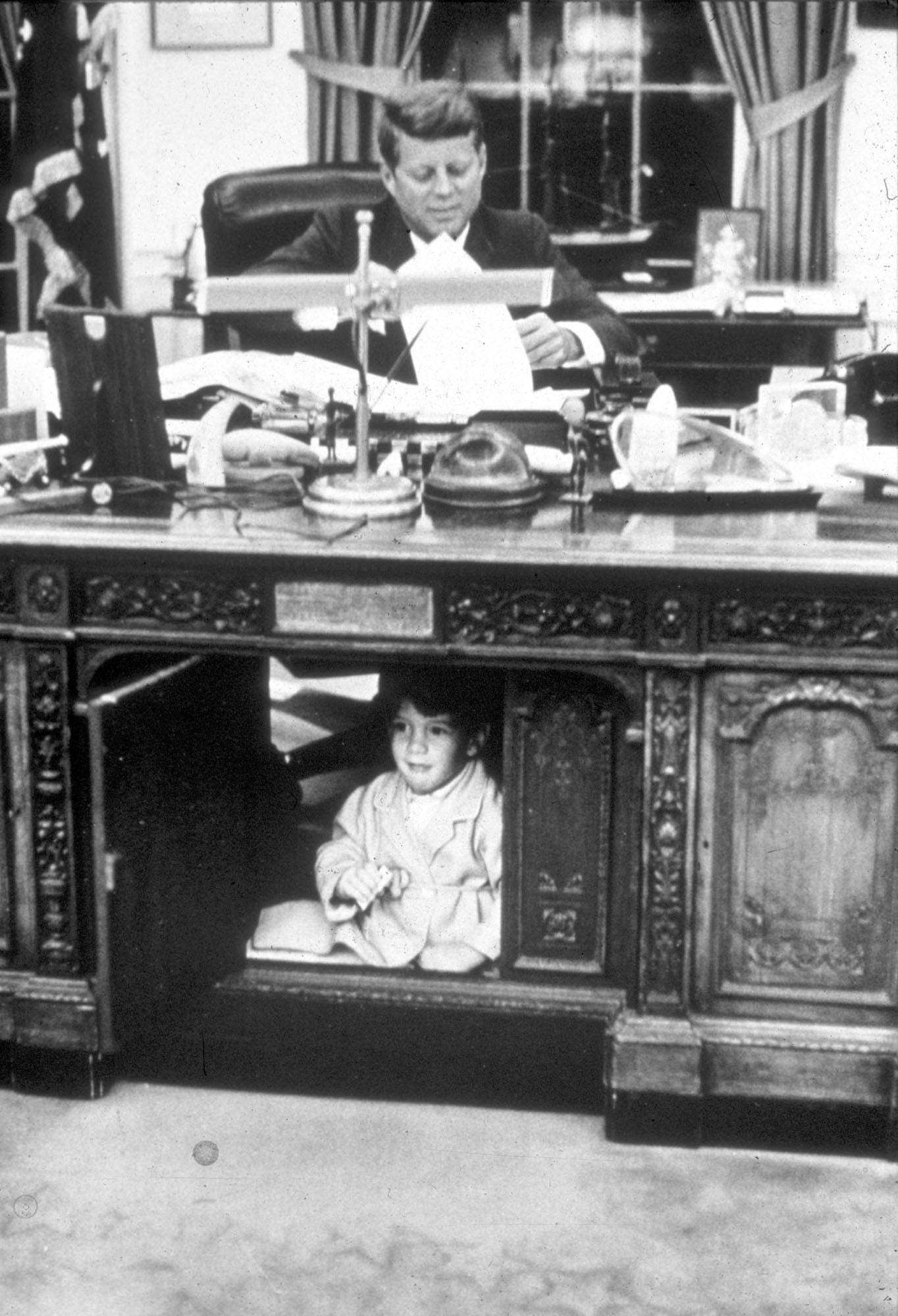 People reports that Kennedy "calmly handled many large-scale calamities during his time as president. And it appears he handled parenting crises with the same aplomb." When John Jr. fell off a jungle gym and knocked out his front tooth, JFK asked a Secret Service what happened. Hearing that his son had been taken to the doctor, "The president stopped, looked for a minute, said, 'Well, that is a baby tooth isn't it?' and I said, 'Yes sir' and he said, 'Well, he'll grow another one.'"
Next: The president also did this with his children.
John F. Kennedy made his children a part of his routines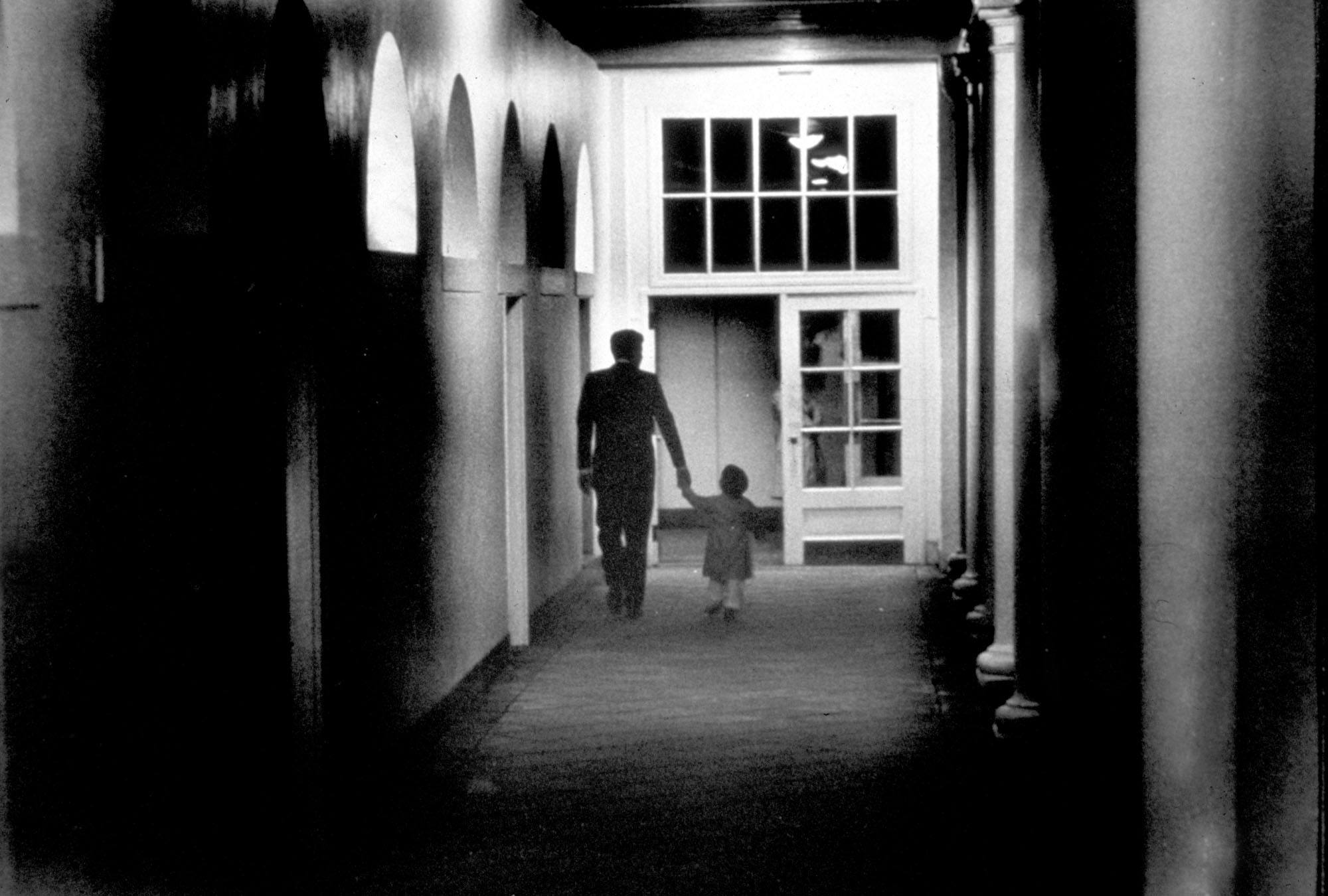 Despite the demands of the presidency, John F. Kennedy made his children a part of his daily routines. ABC News reports that according to Jackie, "In the early days of the presidency, it was Caroline's privilege to walk to the Oval Office with her father each morning. 'Later on, it used to be John's treat to walk to the office with him every day.'"
Next: Jacqueline Kennedy did this shortly before JFK's assassination.
The first lady left Washington to try to recover from her loss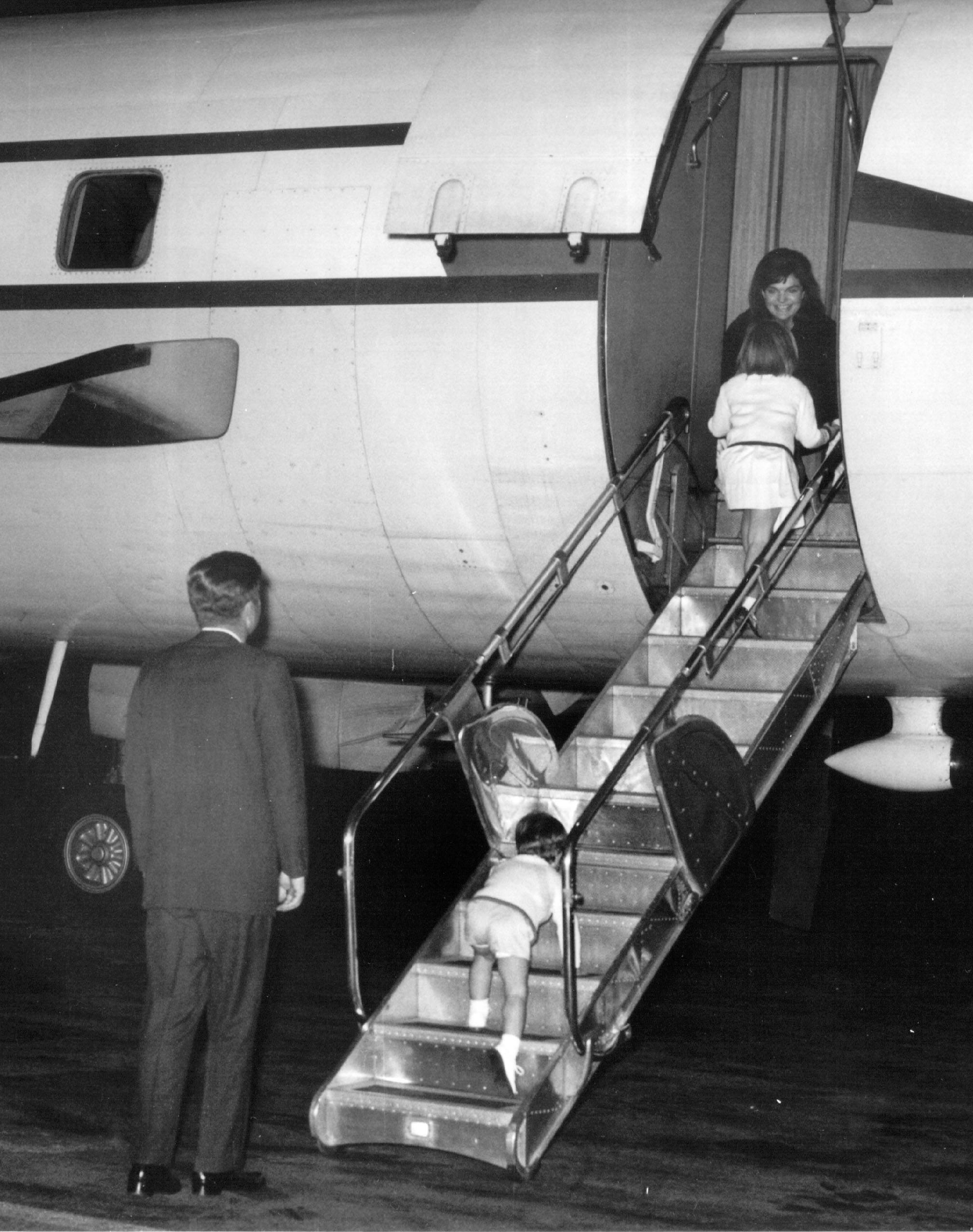 Jacqueline Kennedy traveled to Morocco just a month before JFK's assassination. The first lady accompanied her sister, Lee Radziwill, on a private visit as she tried to recover from the loss of her son, Patrick. A photo of the president and their children welcoming Jackie home seems particularly poignant, as JFK stands alone at the bottom of the stairs. A little more than a month later, she would be planning his funeral.
Next: The former first lady probably never got past this tragedy. 
Jacqueline Kennedy probably never got over JFK's death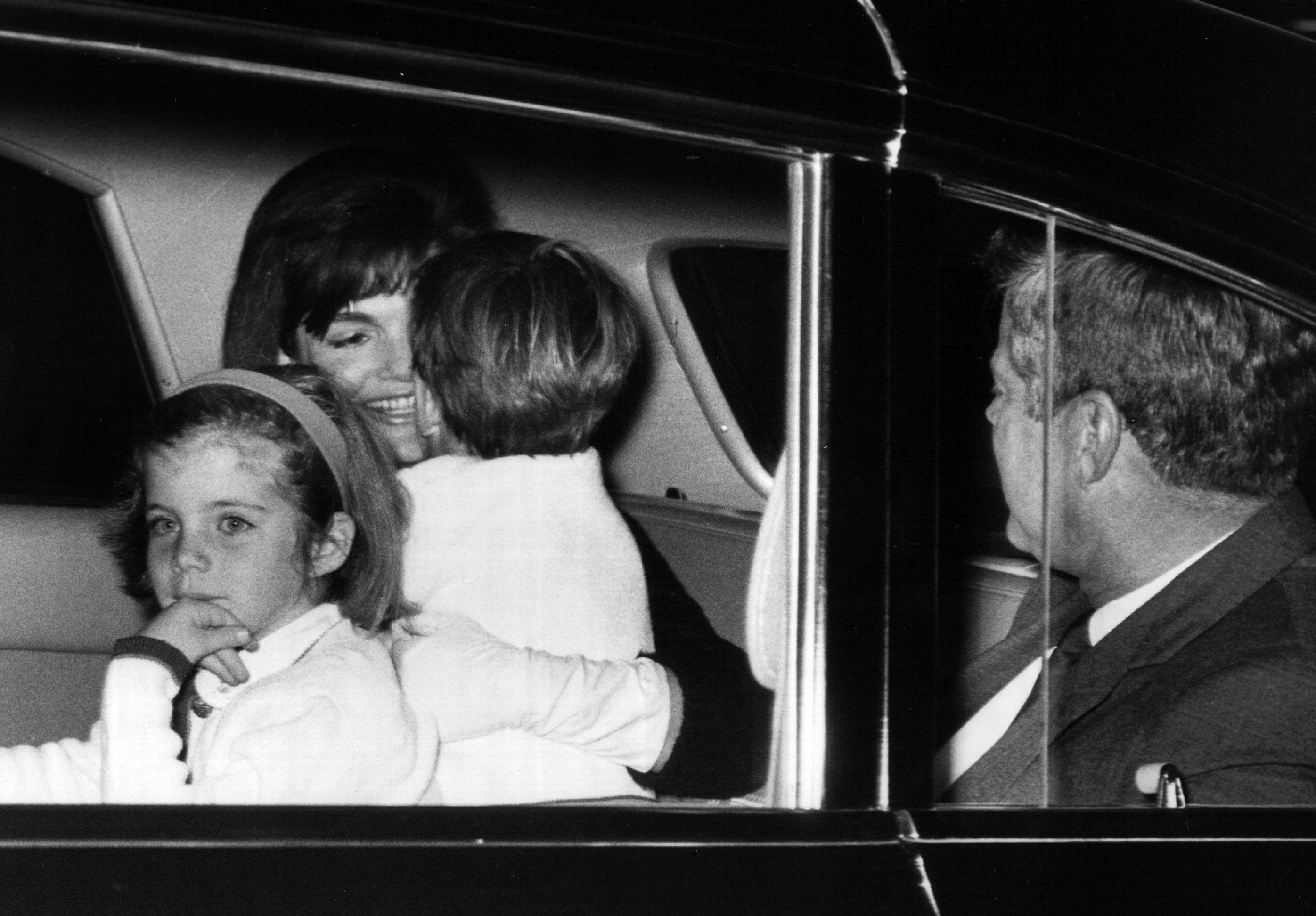 Jacqueline Kennedy later referred to the brief time that the Kennedys spent in the White House as the "happiest years" she shared with her husband, according to The Atlantic. The Washington Post also reports that it's likely that she never managed to get beyond the tragedy in Dallas. After she and her children moved out of the White House — two weeks after Kennedy's assassination — she asked her Secret Service drivers to avoid routes that would cause her to see the mansion, even at a distance. And she visited again only once: a brief, unphotographed trip in 1971 to view Aaron Shikler's portraits of her and her husband.
Read more: Jackie Kennedy's Controversial Second Marriage That Everyone Forgot About
Check out The Cheat Sheet on Facebook!