There Are Politicians That Americans Hate Even More Than Donald Trump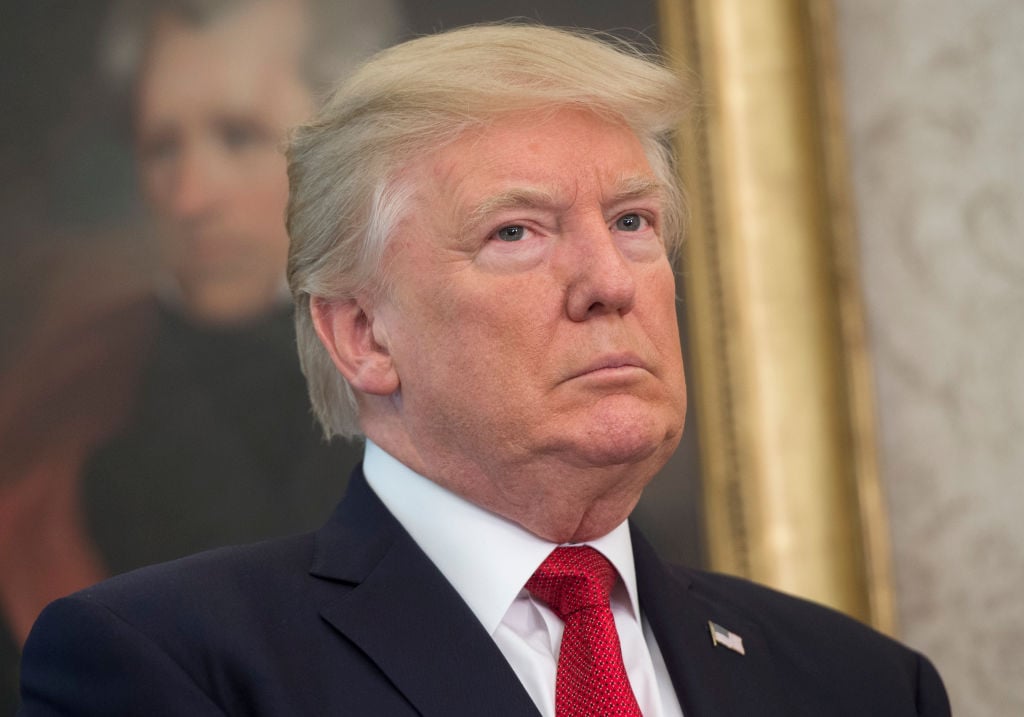 There are few things that Americans love more than hating their own elected politicians. The days since the 2016 Presidential Election have been especially turbulent, with head-scratching policies often being pushed for political reasons and without much regard for the American people. But as unpopular as President Trump is with the majority of Americans, he's not even close to having the worst disapproval rating when considering all politicians.
We took a look at the highest current disapproval ratings among American politicians within their own constituents, including several members of the United States Senate, the House of Representatives, some unpopular governors, and more.
25. Claire McCaskill – 39%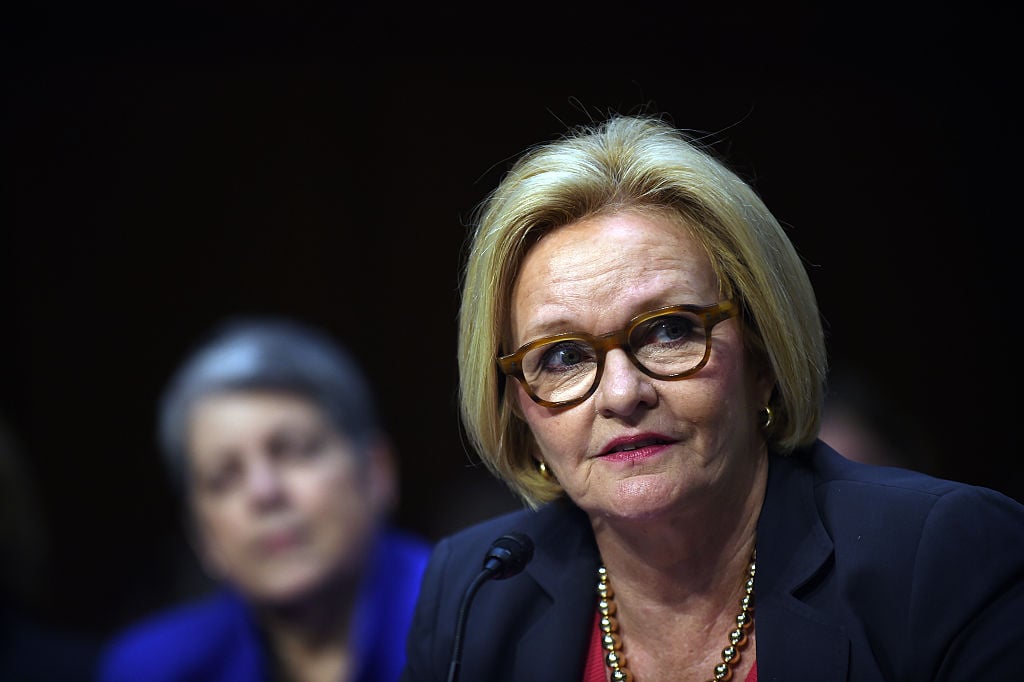 Claire McCaskill is a U.S. Senator from Missouri and a member of the Democratic Party. She's known for being a more moderate Democrat, which often clashes with members of her own party that are on the more liberal end of the spectrum. She has recently come under fire for voting to give Ajit Pai another term at the FCC, which may lead to the destruction of Net Neutrality. Even still, 39% disapproval isn't exactly bad.

24. Ron Johnson – 39%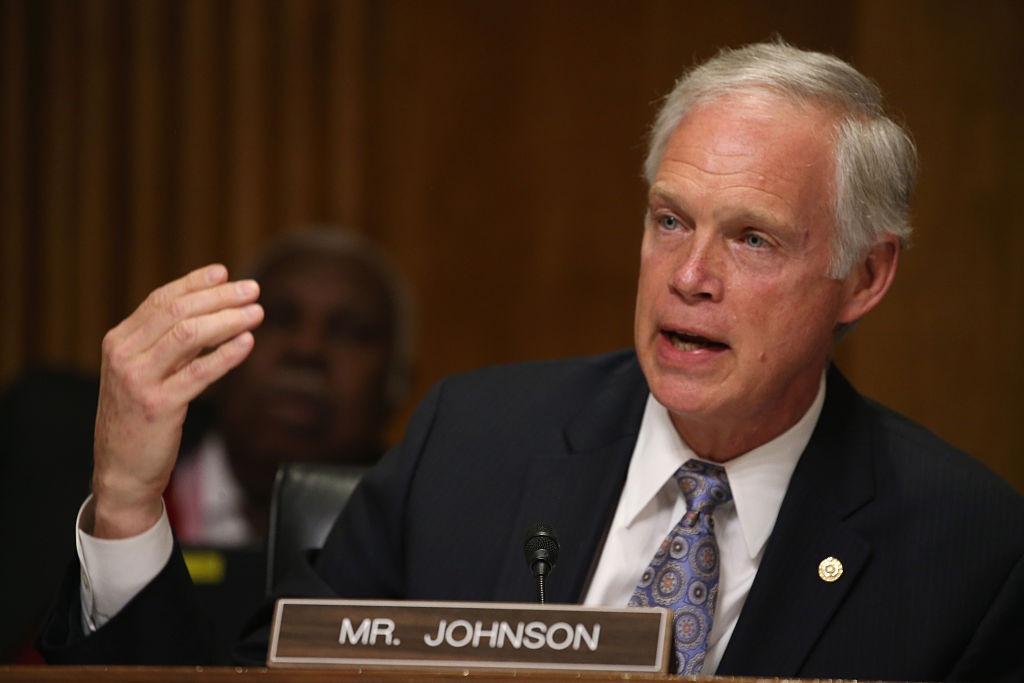 Senator Ron Johnson (R-Wisconsin) has held his post since 2011, coming in at a cool 39% on his disapproval rating. Like with McCaskill, that's not a bad number to be at necessarily if the approval rating is high. Currently, one of Johnson's controversial opinions is his lack of support for the Republican tax bill because – get this – he doesn't think it goes far enough to cut taxes for pass-through business CEOs.
23. Cory Gardner – 39%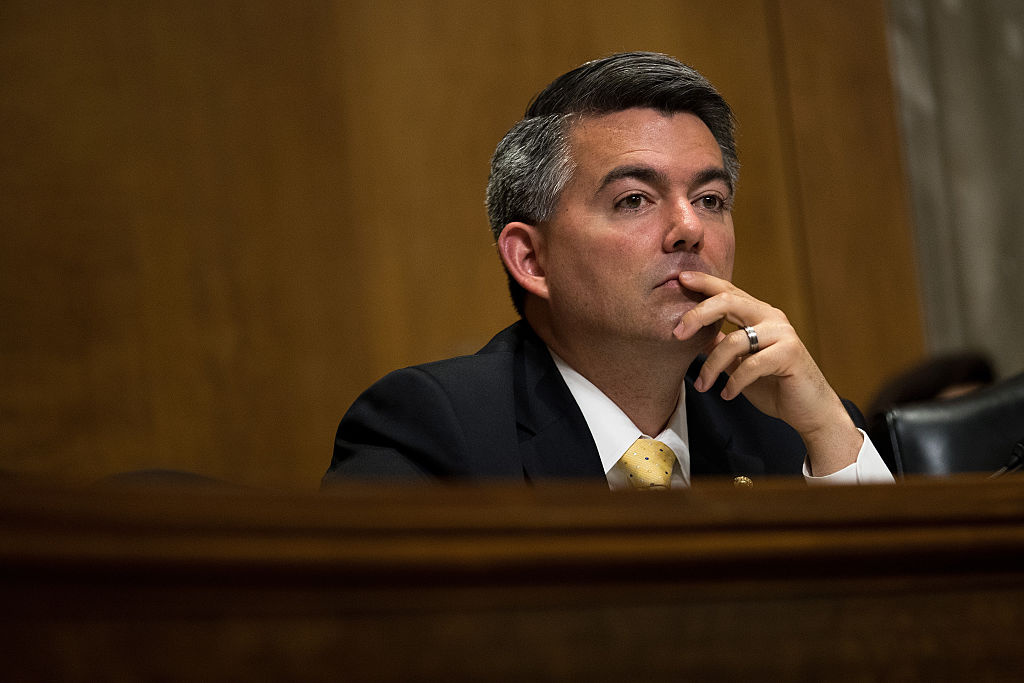 Cory Gardner (R-Colorado) has been a member of the U.S. Senate since 2015. His disapproval rating of 39% looks even worse when you add in the approval rating of 40%, meaning his constituents are pretty split on the job he's doing. In fact, he recently was booed at a town hall in Pueblo for attempting to make the case to voters that cutting taxes for corporations and the wealthy would lead to better wages.
22. Dean Heller – 39%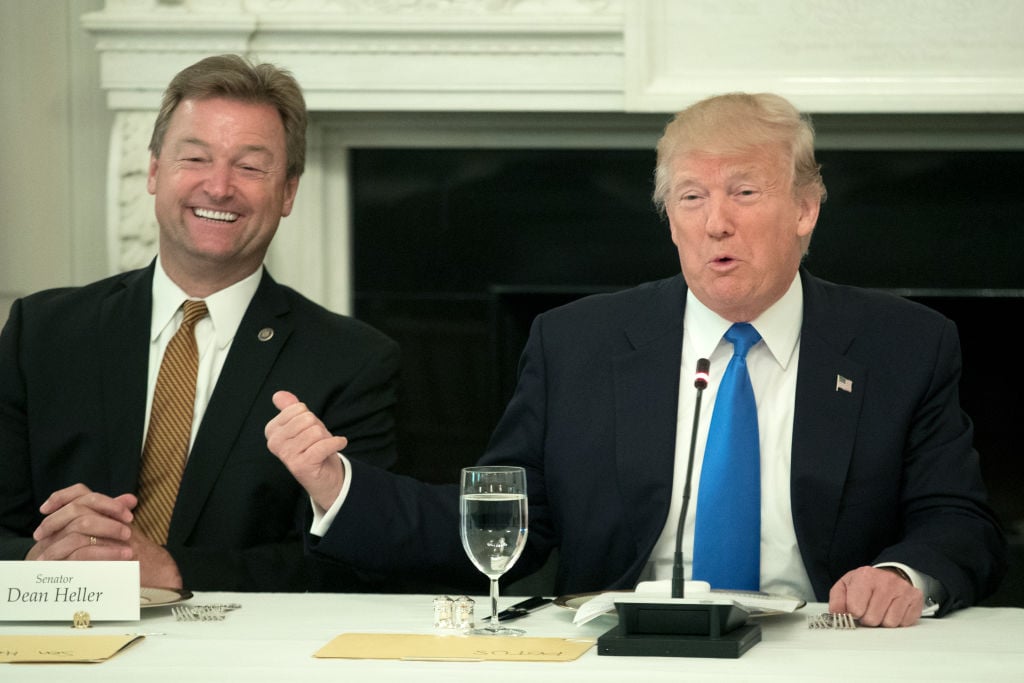 Dean Heller (R-Nevada) has been a member of the U.S. Senate since 2011. Like the Democratic McCaskill, Heller is known for being more of a moderate in his politics. He originally joined a handful of Republicans in voting against repealing Obamacare because of the harm it would do to both Nevadans and Americans in general, but then later voted yes on a different repeal attempt.
21. Pat Roberts – 40%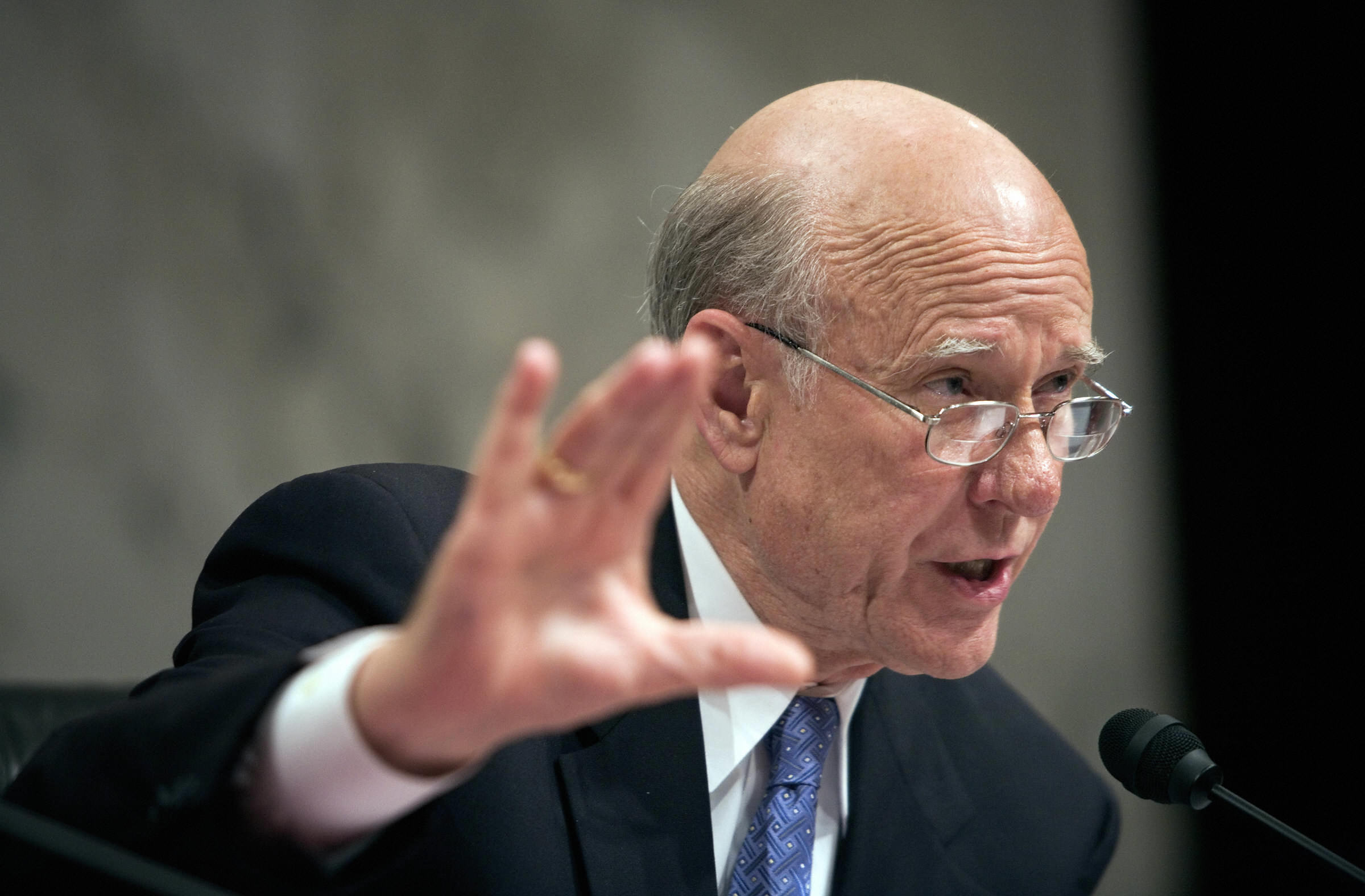 Pat Roberts is a Republican Senator from Kansas that has held his post since 1997. Despite having been in the Senate for 20 years, his disapproval rating (40%) now outweighs his approval (39%). Roberts came under fire for a particularly insensitive comment he made during the Obamacare repeal attempts, noting on the loss of Essential Health Benefits that he "wouldn't want to lose his mammograms." While Roberts may not need them, plenty of others do – and found his joke to be sexist and downright detestable.
20. Orrin Hatch – 41%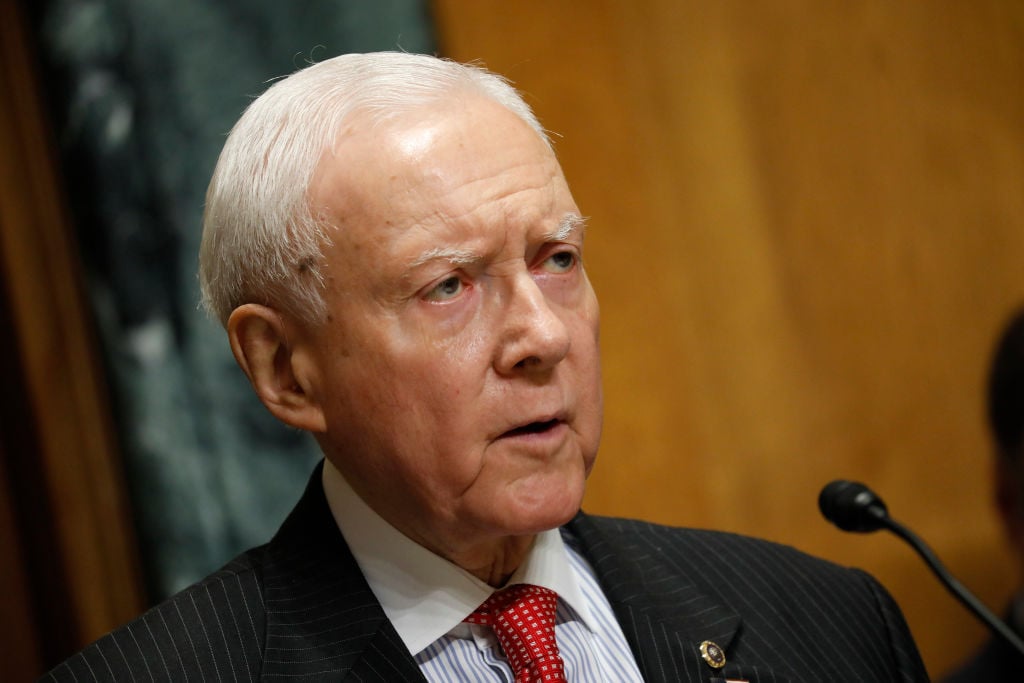 Orrin Hatch (R-Utah) is a U.S. Senator and a former Chairman of the Senate Judiciary Committee. He is the most senior member of the Senate, having taken office in 1977. His approval rating of 46% outweighs his disapproval of 41% in Utah, but the tide has started to turn just a bit. Hatch isn't truly in danger yet of losing his Senate seat in the very red and deeply religious Utah, but he has been openly accused of placing the Republican Party ahead of the good of the American people.
19. Robert Menendez – 41%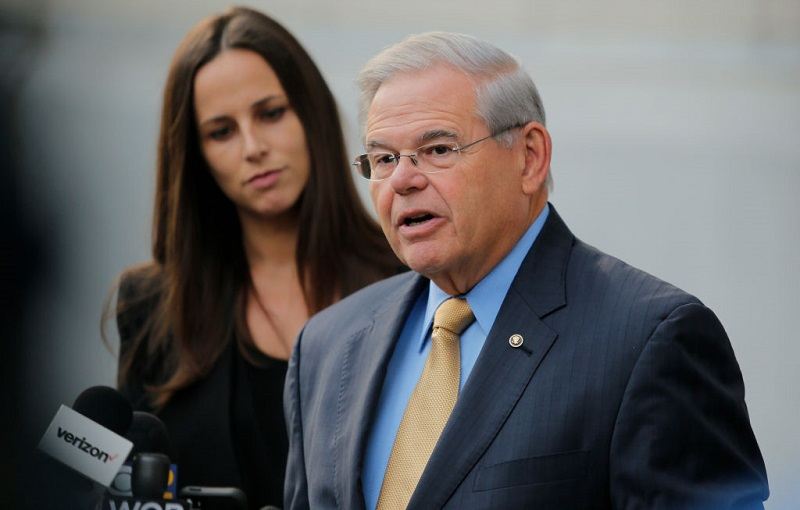 Robert Menendez (D-New Jersey) has held his Senate seat since 2006, and all things considered it's amazing that his disapproval rating is just 41%. Menendez was indicted on corruption charges back in 2015, being accused of using his political office to advance the business interests of a close friend. The Judge declared a mistrial in November of 2017, but a juror has stated that they were prepared to vote 'not guilty' on all counts.
18. Mike Pence – 42%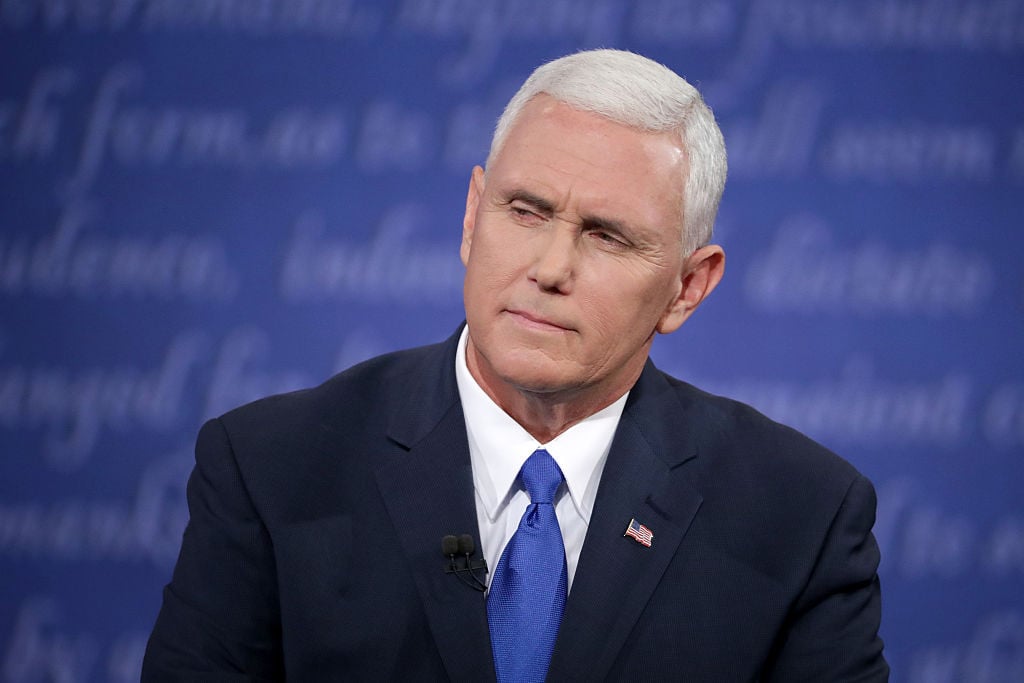 The current Vice President of the United States and former Governor of Indiana, Mike Pence is pretty split down the middle with 42% approval and 42% disapproval. Considering that he's the right-hand man of President Donald Trump and has some pretty extreme opinions on controversial topics such as abortion and gay marriage, that's somewhat amazing. In fact, most Republicans would actually prefer Pence as president over Trump.
17. John McCain – 44%
The famed Republican Senator from Arizona and former Presidential candidate from 2008, John McCain has risen on this list in recent years due to somewhat inconsistent voting patterns. At times he has asked for a return to the normal way of doing things, rather than trying to rush important votes – such as on healthcare. Other times, he has voted right along with his party. Even the foot on which McCain has had a walking boot has become inconsistent.
16. Gina Raimondo – 47%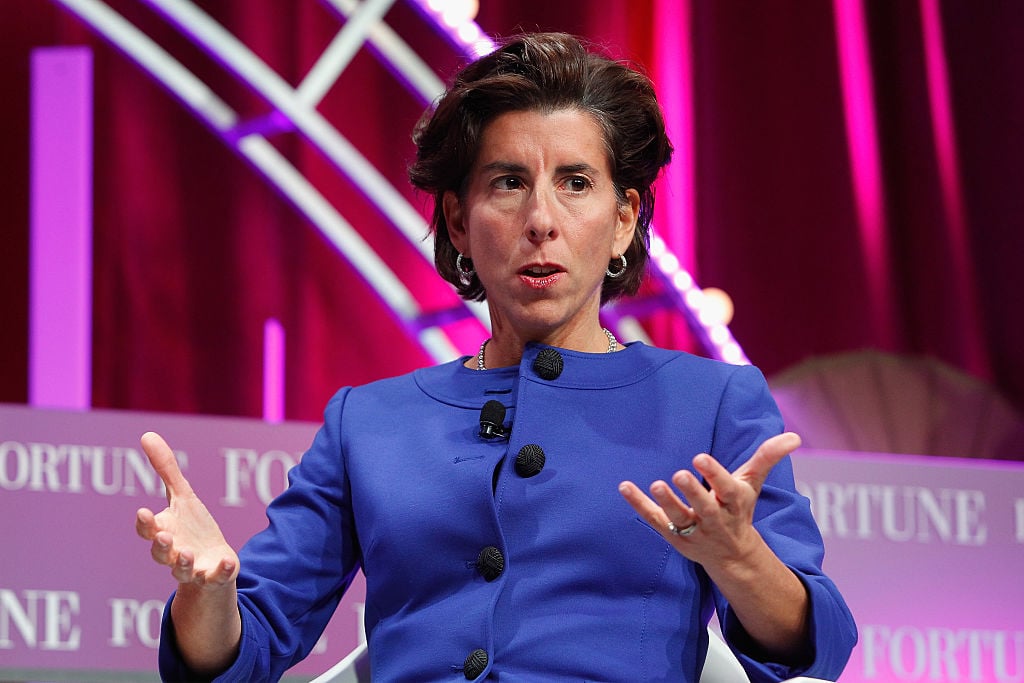 She may not have a ton of name recognition nationally, but Rhode Island Governor Gina Raimondo has been not-so-popular among her own constituents. Among the work she has done, Raimondo has raised $170,000 for those in the DACA program, she revamped the state's pension system without raising taxes, and has proposed two years of tuition-free college for residents. One criticism of Raimondo is that she makes no secret of her ambitions and uses Rhode Island as a stepping stone.
15. Bill Walker – 47%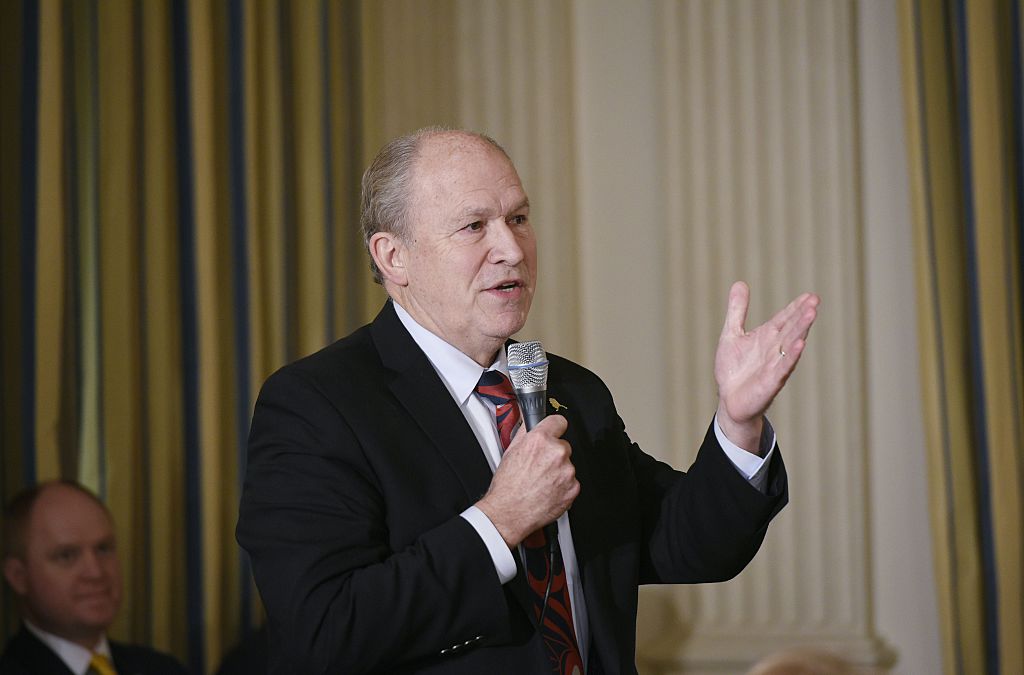 Bill Walker is the Governor of Alaska that succeeded Sarah Palin in office. Walker is the nation's only Independent governor, but has seen his disapproval rating soar to 47% over the last year. A big part of what has made Walker unpopular in his own state is his 2016 decision to veto half of the funding for the annual Permanent Fund Dividend as a solution to the state's massive deficit.
14. Jeff Flake – 48%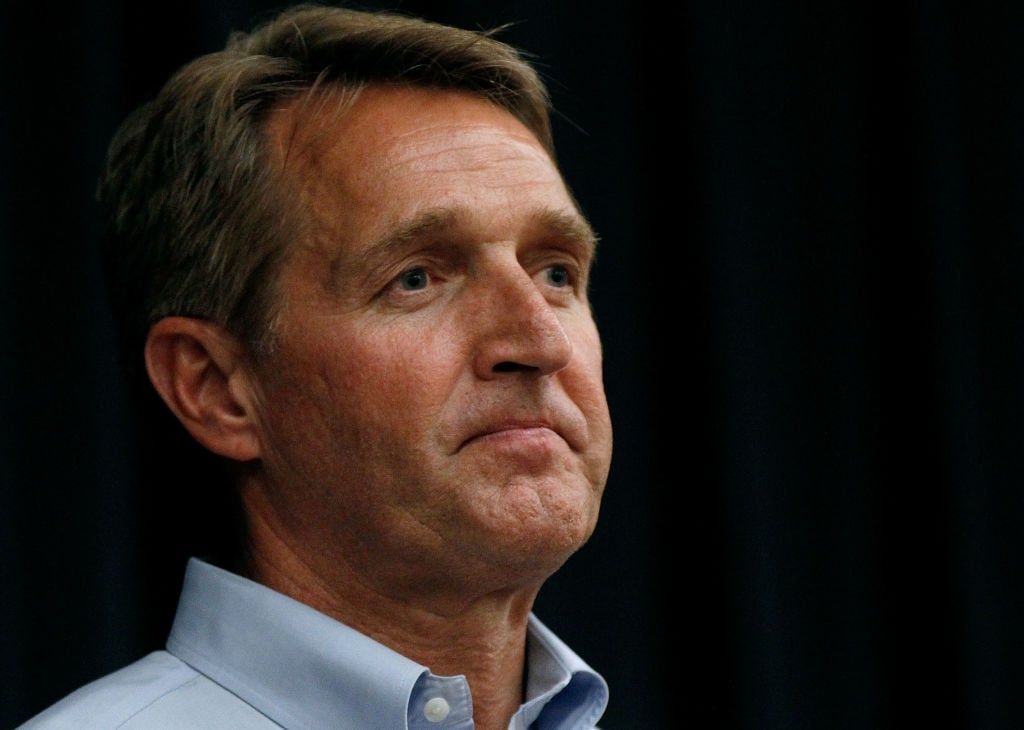 Jeff Flake (R-Arizona) has been a member of the U.S. Senate since 2013. Arizona is a red state, and Flake has often broken rank among his Republican counterparts in Congress. He has been a major critic of President Trump, announcing that he would not be seeking re-election in a speech where he threw several jabs at Trump and those in politics that refuse to speak against him. Flake also published an anti-Trump book in the summer of 2017.
13. Scott Walker – 48%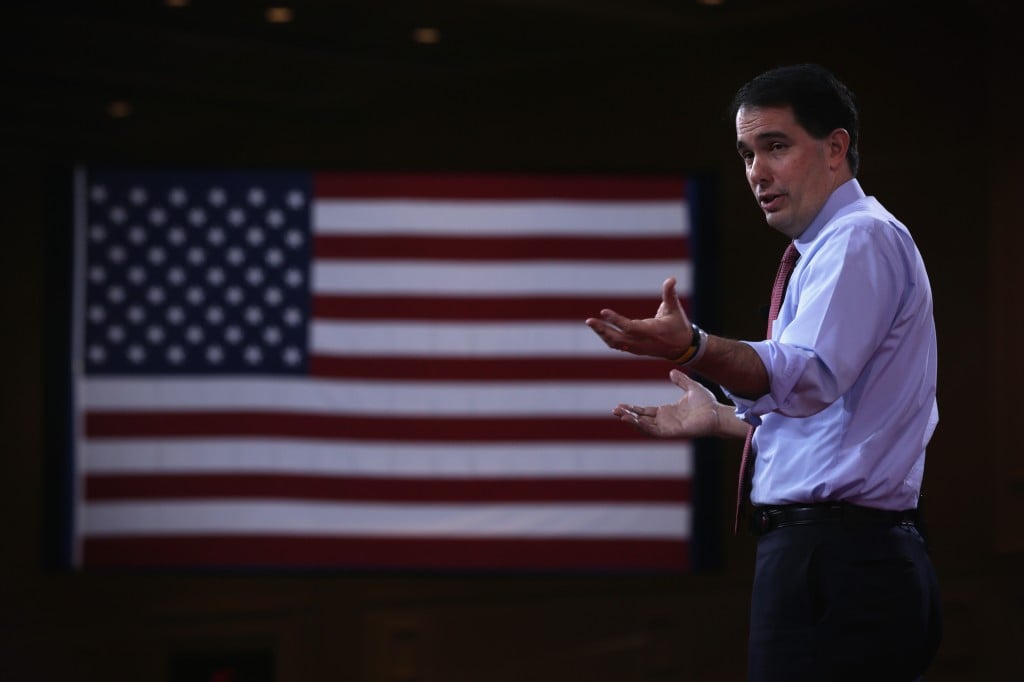 Scott Walker (R-Wisconsin) has found himself on the list of the most unpopular governors in America thanks to many of his policies that have hurt the middle class in his state. Walker has attacked public employees, teachers, and unions while slashing funding for higher education and giving millions in taxpayer dollars to billionaire hedge-fund managers to build a new stadium for the Milwaukee Bucks. Walker is well-known for being beholden to the Koch brothers, which also plays a factor in his 48% disapproval rating.
12. Nancy Pelosi – 48%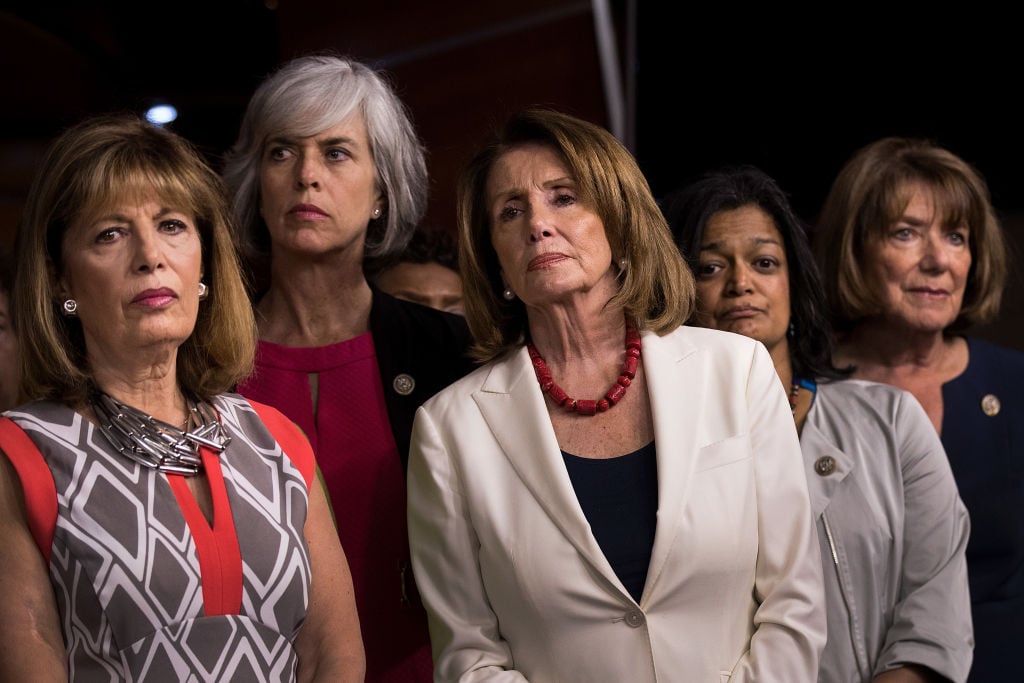 Nancy Pelosi (D-California) is the Minority Leader in the U.S. House of Representatives. She served as the Speaker of the House from 2007 to 2011, and was the first woman to hold that office. Pelosi has long been unpopular among Republican voters, but her moderate leanings on corporate interests and capitalism harm her in the eyes of more liberal Democrats and Independents, as well. Pelosi's disapproval rating is 48% while just 28% approve.
11. Paul Ryan – 49%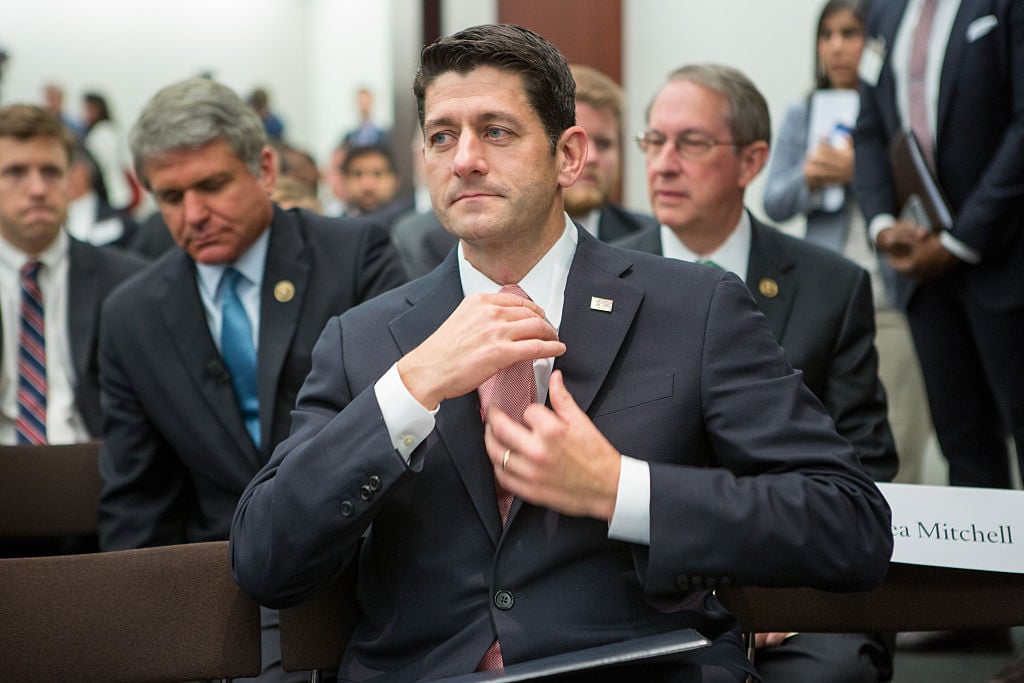 The current Speaker of the House is Paul Ryan (R-Wisconsin). Ryan ran in 2012 as the potential vice president for Mitt Romney, who lost the election to Barack Obama. The opinion on Ryan has turned in a big way thanks to the Trump election, which has seen Ryan sell out his values for the advancement of the interests of the Republican party. His disapproval rating is 49%, and his district in Wisconsin has found a popular Democratic candidate to run against him in Randy "Iron Stache" Bryce.
10. Rick Snyder – 50%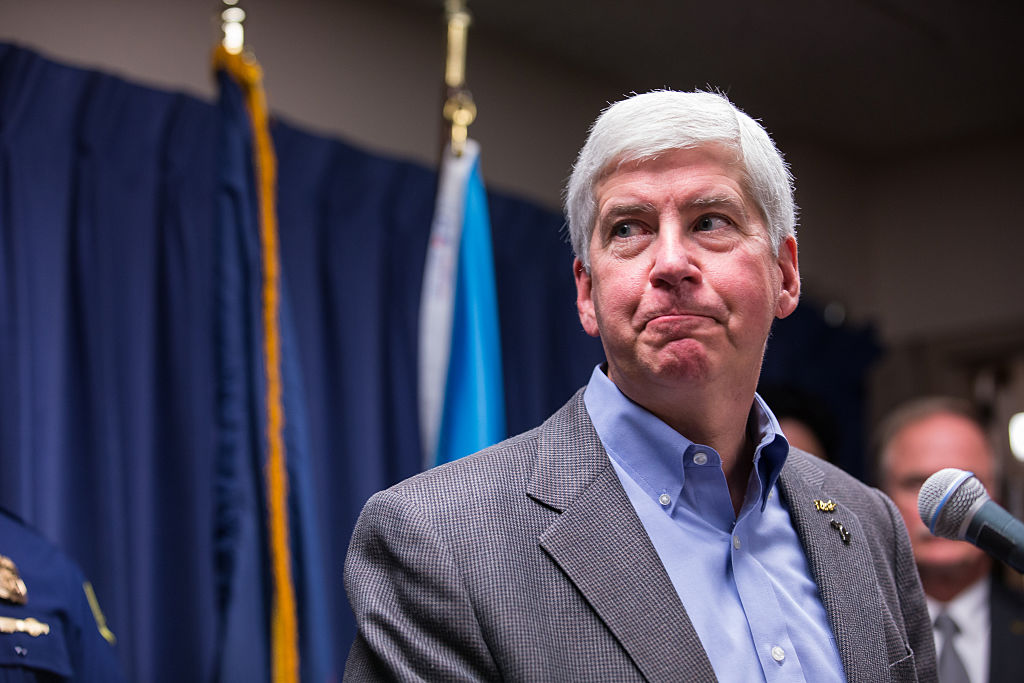 Rick Snyder, the Republican Governor of Michigan, is one of the most unpopular governors in the United States. In fact, thanks to many of his decisions involving the Flint water crisis, Flint-native Michael Moore has actually publicly called for Snyder to be arrested. Snyder has completely abandoned Flint, which has had undrinkable water for several years with no solution in sight. Outside of this, Snyder's anti-union stance has also harmed plenty of teachers and middle class workers.
9. Paul LePage – 52%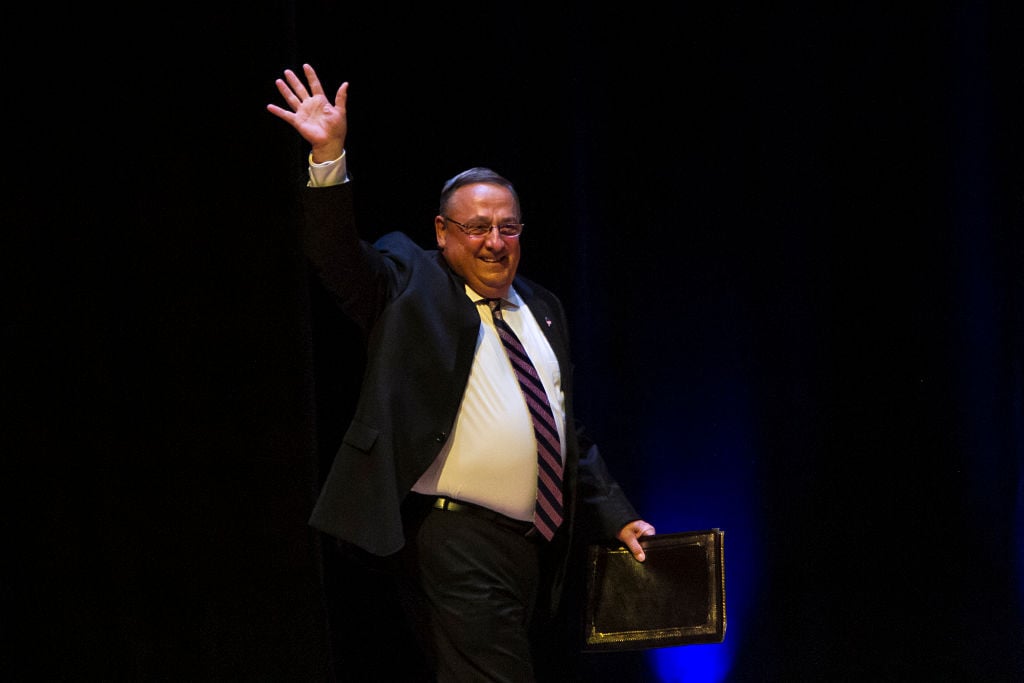 Maine Republican Paul LePage isn't just one of the nation's most unpopular governors, he's also known as the nation's craziest governor. LePage has openly stated that he makes up news to mislead the media, and he has been a part of several corruption-based scandals. That includes a lawsuit from the outgoing Democratic House Speaker, an impeachment effort, and an investigation into potential abuse of power. This Tea Party-style conservative is known for being hot-headed and even vulgar.
8. Susana Martinez – 52%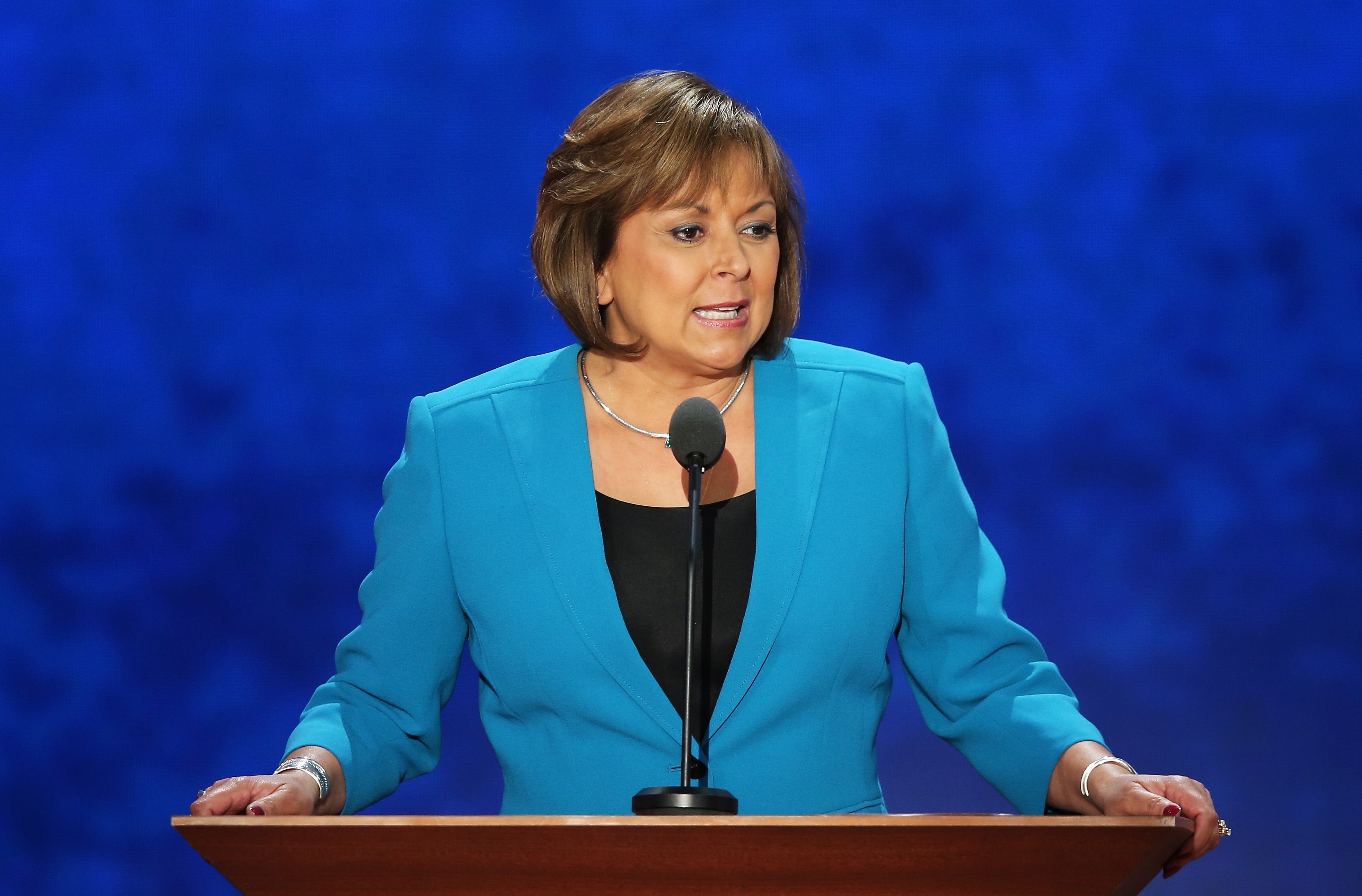 Susana Martinez is a Republican and the Governor of New Mexico. While her disapproval rating is 52%, she also just has 37% that approve of her. Once quite popular with an approval rating at 60% in her first term, Martinez has seen her disapproval rating rise thanks to a sluggish economy in New Mexico following her promise of new business and corporate tax breaks. Her tax cuts have also harmed the state budget, leading to further economic turmoil.
7. Mitch McConnell – 55%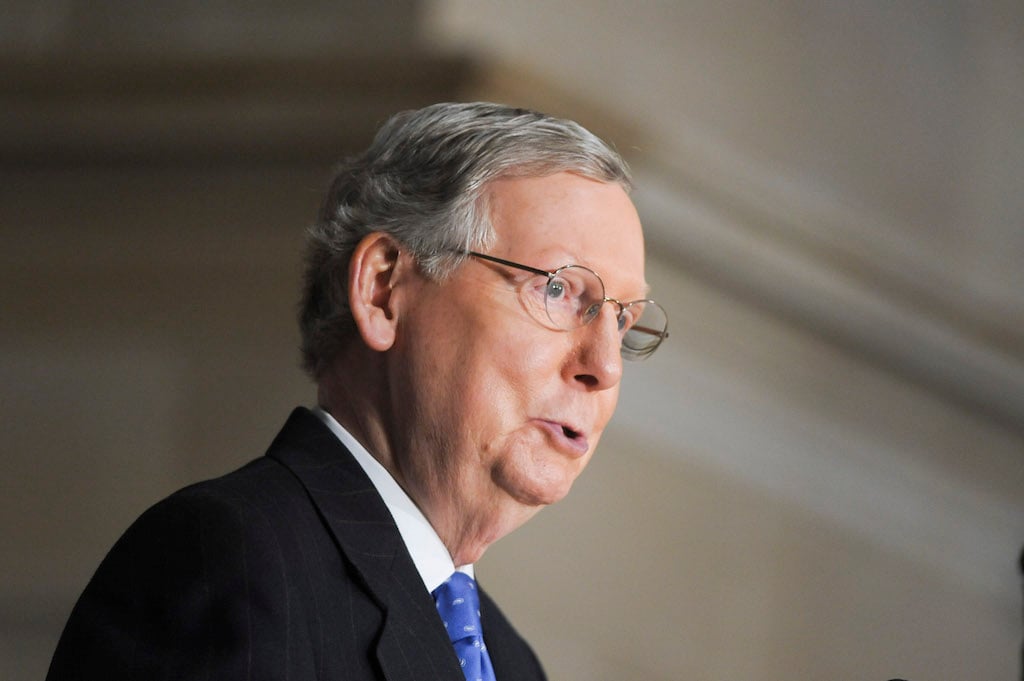 Mitch McConnell (R-Kentucky) is the current Senate Majority Leader. While his disapproval rating is at 55% with an approval of just 33%, there are other polls that have had the approval of Senator McConnell as low as 18%. He has pushed hard – and consistently failed – to repeal Obamacare, often skirting regular order to attempt to slide incomplete and under-analyzed bills through the Senate. The fact that McConnell has often drawn the ire of President Trump has also harmed him in the eyes of Trump-voters in Kentucky.
6. Bruce Rauner – 55%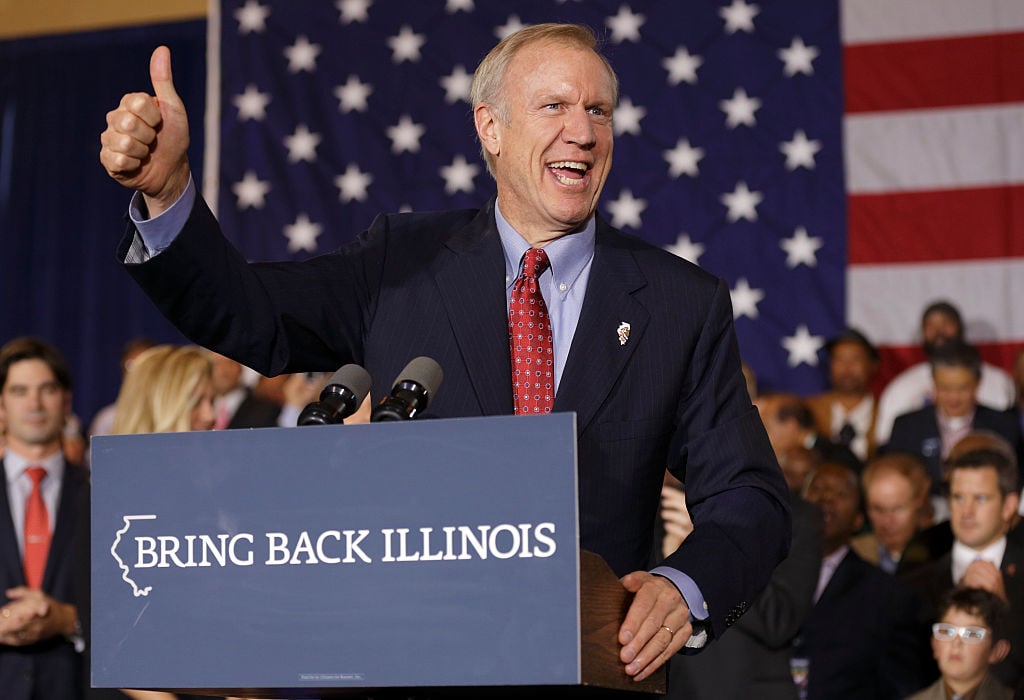 Not only does Illinois Republican Governor Bruce Rauner have a high disapproval rating (55%), he has just 30% approval in his home state. Rauner ran in 2014 as a political outsider promising to shake things up and reform Illinois, but has instead has often refused to bargain with a Democratic legislature and allowed the state to suffer financially. Rauner's staunch anti-union stance has been focused in an attack on public employees and teachers, many of whom have gone without a contract for over two years.
5. Donald Trump – 55%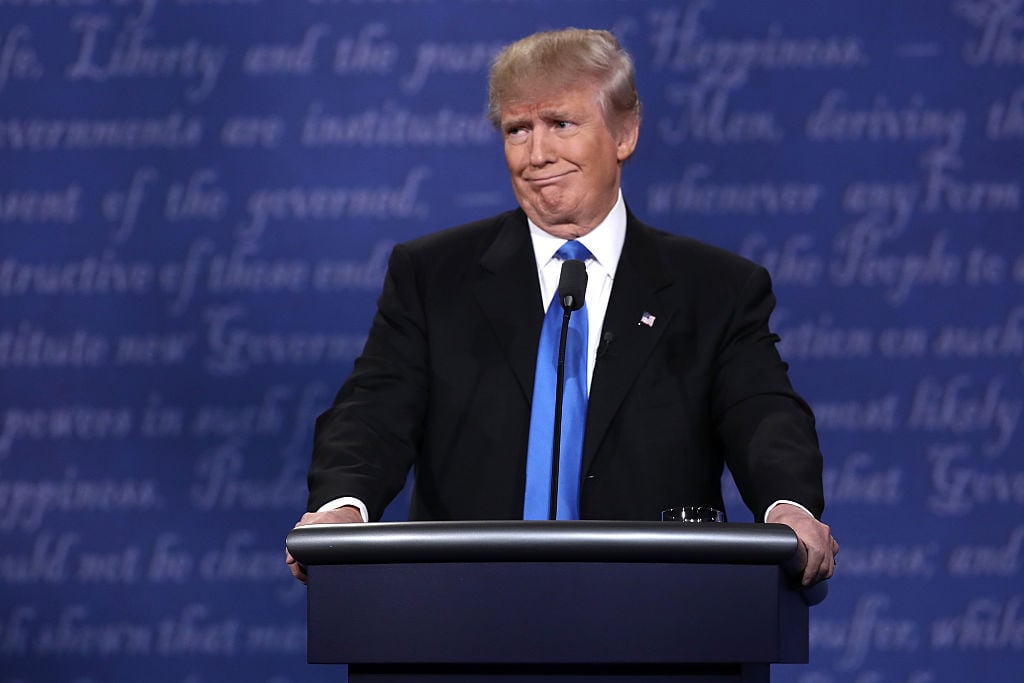 The President of the United States comes in with a 55% disapproval rating, while just 38% of Americans currently approve of the job he has done. While he often claims otherwise, Trump has accomplished little since entering office in January of 2017. Trump seems more interested in tweeting about LaVar Ball and others that he considers his enemies than helping Americans, seeing the office of the presidency as his own personal ego-booster rather than one that serves the people. Trump's approval rating has consistently been the lowest of any president in his first year.
4. Mary Fallin – 58%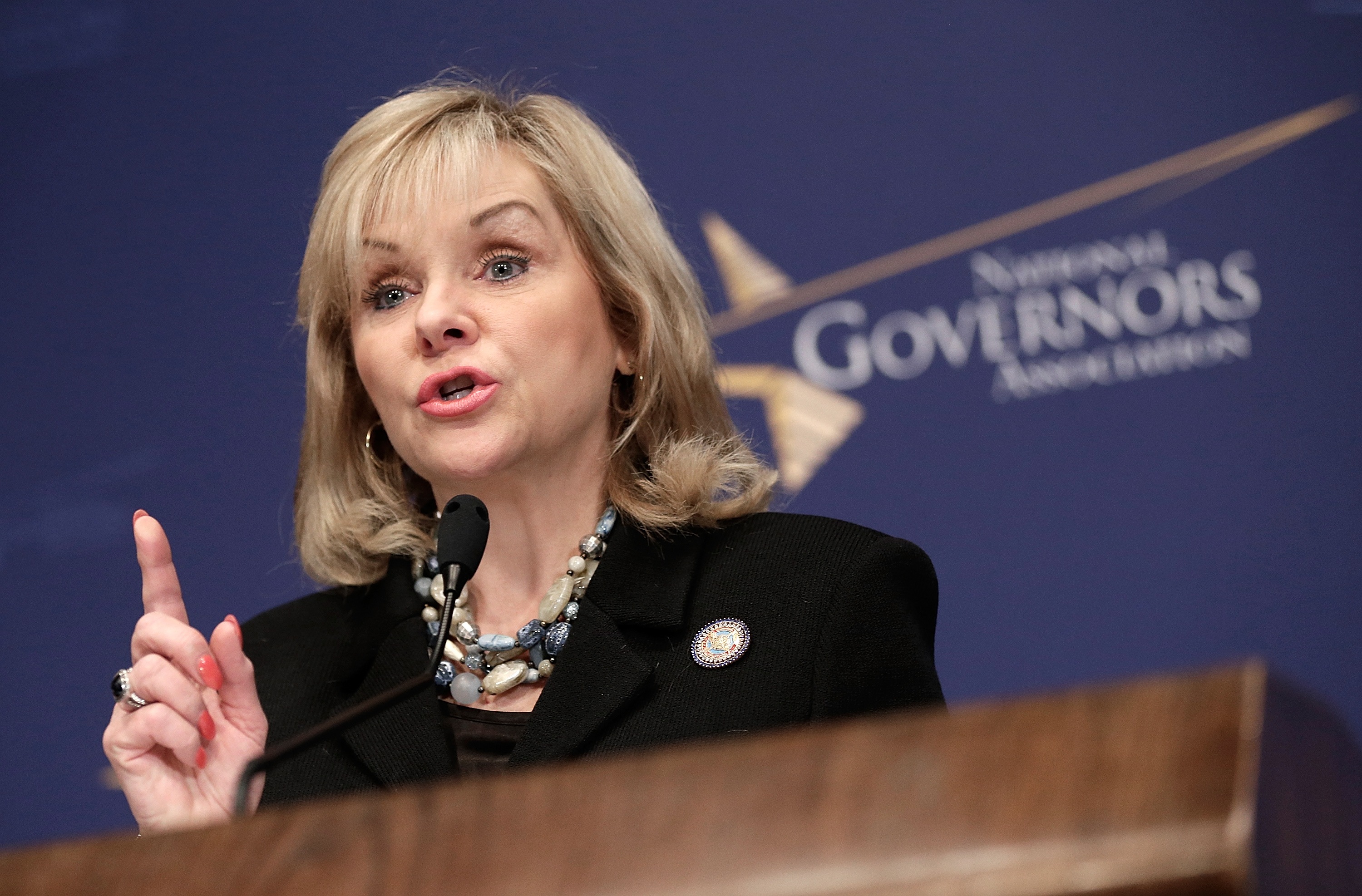 Mary Fallin is the Governor of Oklahoma and a member of the Republican Party. She has attempted to close a $1.3 billion hole in the Oklahoma budget by slashing state agencies and education spending, which has cost teachers and other public employees their jobs. As a result, Fallin is fairly unpopular among her home state. 58% of Oklahoma residents disapprove of the job she is doing, while just 30% approve.
3. Sam Brownback – 66%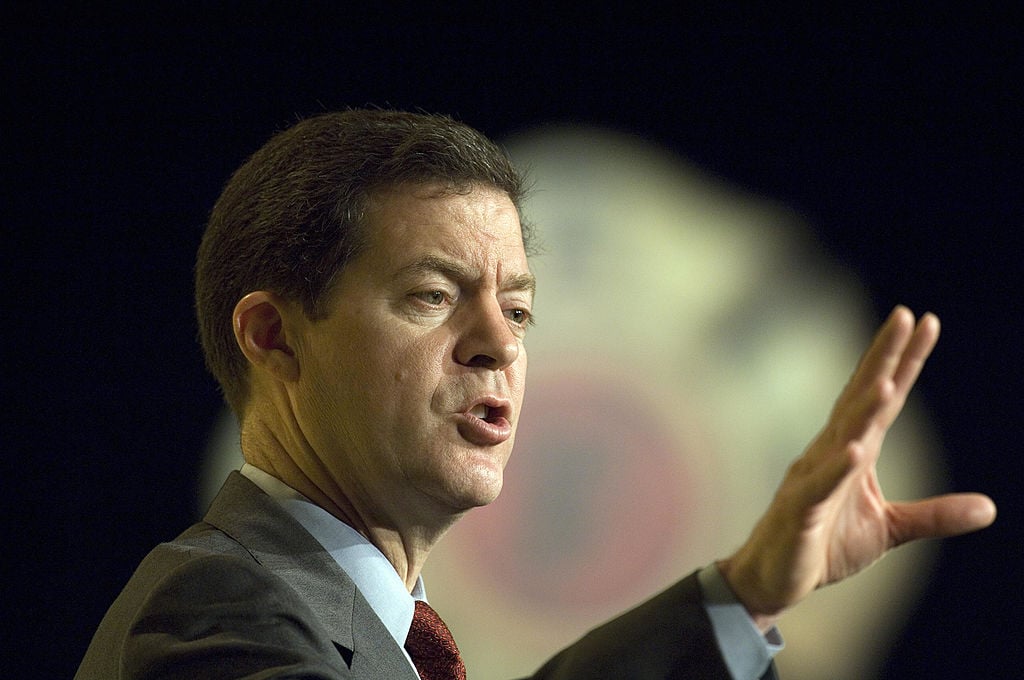 Sam Brownback is the Republican Governor of Kansas. Brownback transformed Kansas into a conservative haven with welfare reform, tax cuts, and the privatization of Medicaid. In short, the policies have not worked, bringing him to a 66% disapproval rating. Not only that, but Brownback has been nominated for the U.S. Religious Ambassador position, which has left him delegating his Kansas responsibilities and making residents wonder just how much he cares about his home state.
2. Dan Malloy – 68%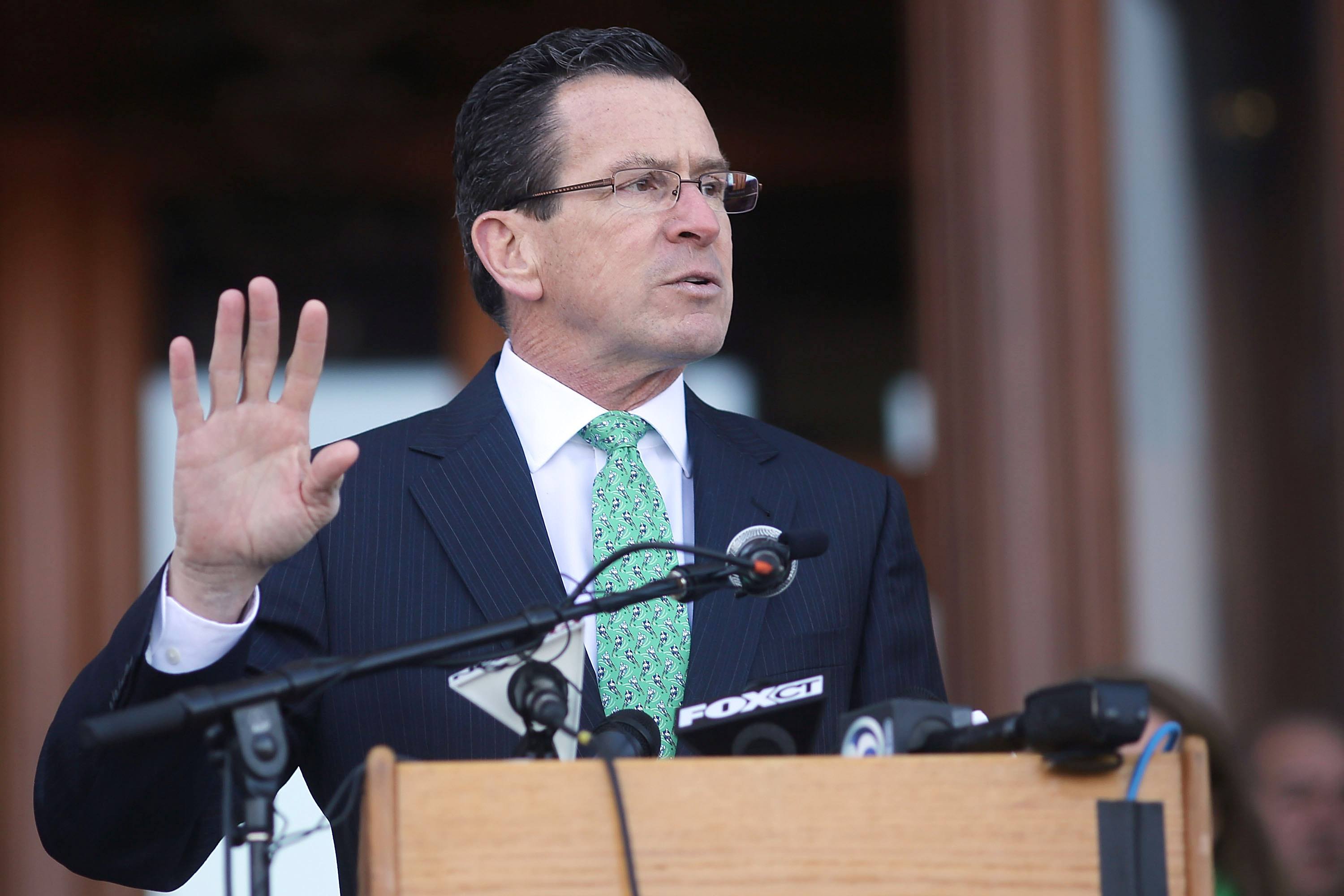 Dan Malloy (D-Connecticut) narrowly misses being the most unpopular governor in the nation. Even still, his 68% disapproval rating is nothing to brag about, especially when you consider that just 23% approve of the job he has done. Malloy was a rising star among progressive liberals during his first term, but has fallen out of favor for making an about-face and slashing the budget, costing 2,500 public employees their jobs. Labor leaders and progressives accused Malloy of betrayal of the most vulnerable citizens in favor of not raising taxes on the wealthy.
1. Chris Christie – 77%
By far, the most unpopular politician in America among his own constituents is New Jersey Republican Governor Chris Christie. At this point, the people of New Jersey and Christie are just riding things out. He has a 77% disapproval rating with just 18% approval, and Christie's own commentary on the fact is that he simply doesn't care. Whether it's closing a public beach on the Fourth of July for his own private use or the bridge scandal, the people of New Jersey will be very happy when Christie finally exits the governor's office.
Ratings provided via Morning Consult and The Huffington Post.
Follow The Cheat Sheet on Facebook!