Popular Chain Restaurants We All Say We Hate (but Secretly Love)
Wannabe food critics may turn up their noses at the notion of an unlimited bread basket from Olive Garden, but the numbers don't lie: Since opening in 1982, it quickly grew in popularity to become the biggest Italian-themed full-service chain restaurant in the country, and it still holds that title to this day.
What does that mean? Those same snobby foodies who claim to despise the cookie-cutter atmosphere and generic menu are probably secretly dining there on any given Wednesday. There's something to be said for predictability, and with chain restaurants you always know what your meal will taste like, whether you're in Cleveland or Calabasas. And while it's fun to try the new neighborhood hot spots occasionally, there's something so comforting about visiting a chain restaurant with a reputation you can trust and familiar décor that feels like home.
So which are the top restaurants everyone claims to hate but secretly dines at on the regular? Read on to find out.
1. Applebee's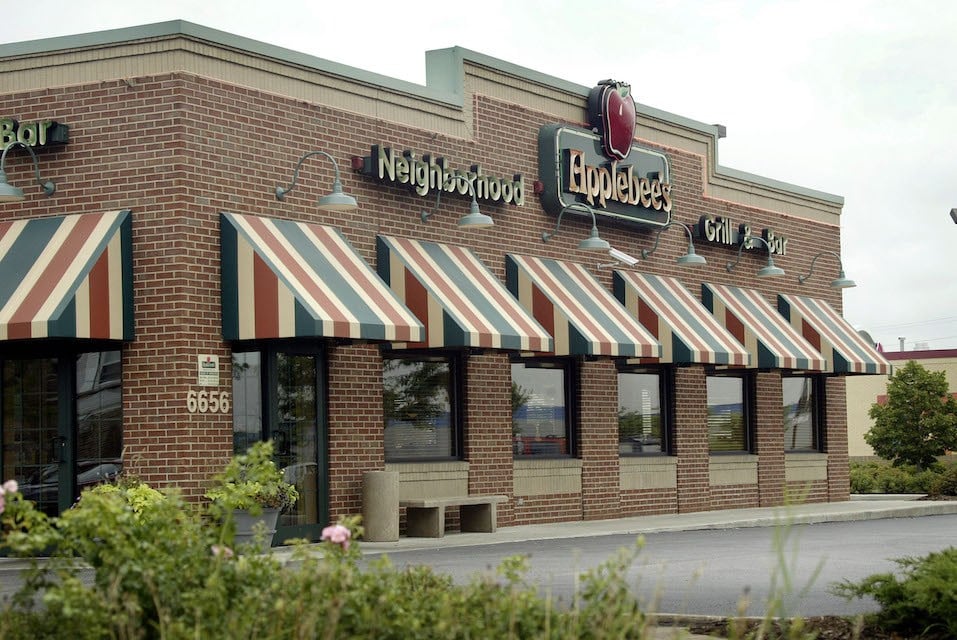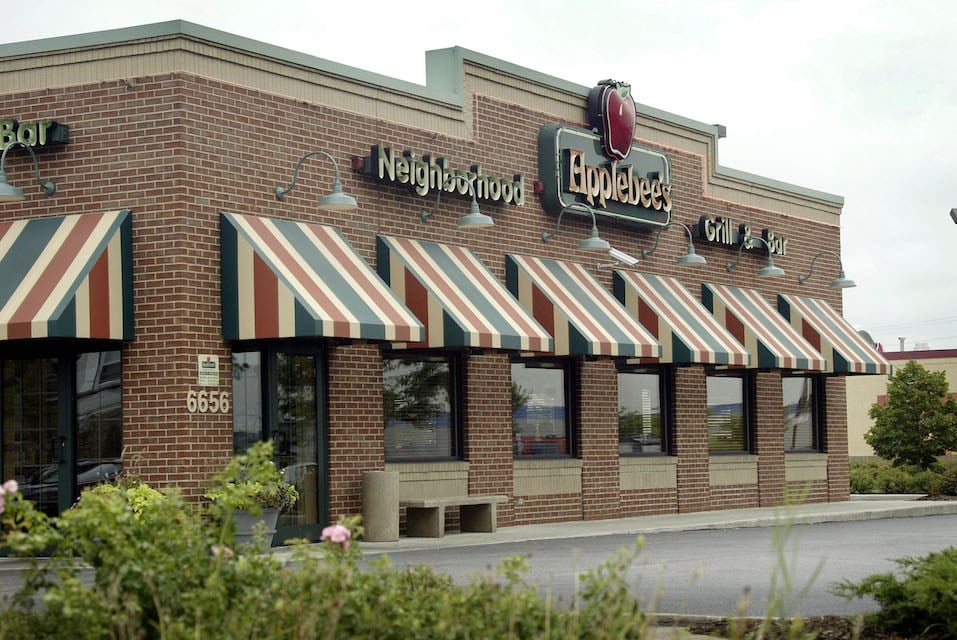 One of the most loved/hated restaurants in America is also one of the largest — with 2,000 locations in 49 states and 15 countries. Known for their half-priced appetizers after 9 p.m. and mega-sized sugary cocktails, this neighborhood spot nearly always has something new on the menu. They've also won some pretty impressive awards, like Forbes' "America's Best Managed Companies" and Hospitality Magazine's "Chain of the Year."
So pretend to hate them all you want. No matter what their reputation is on the street, Applebee's is killing the chain restaurant game.
2. Olive Garden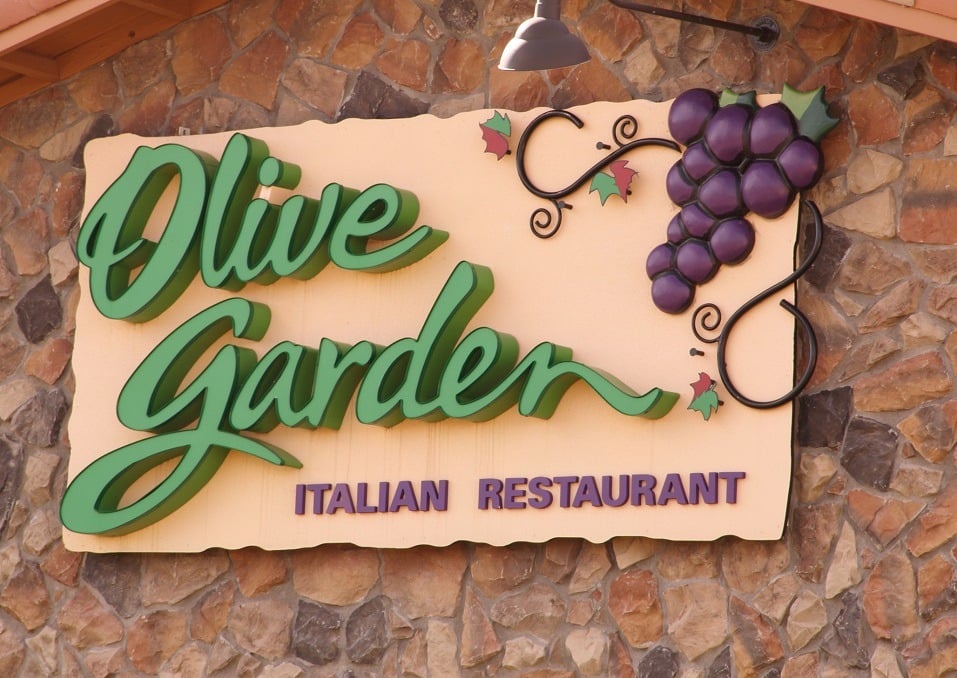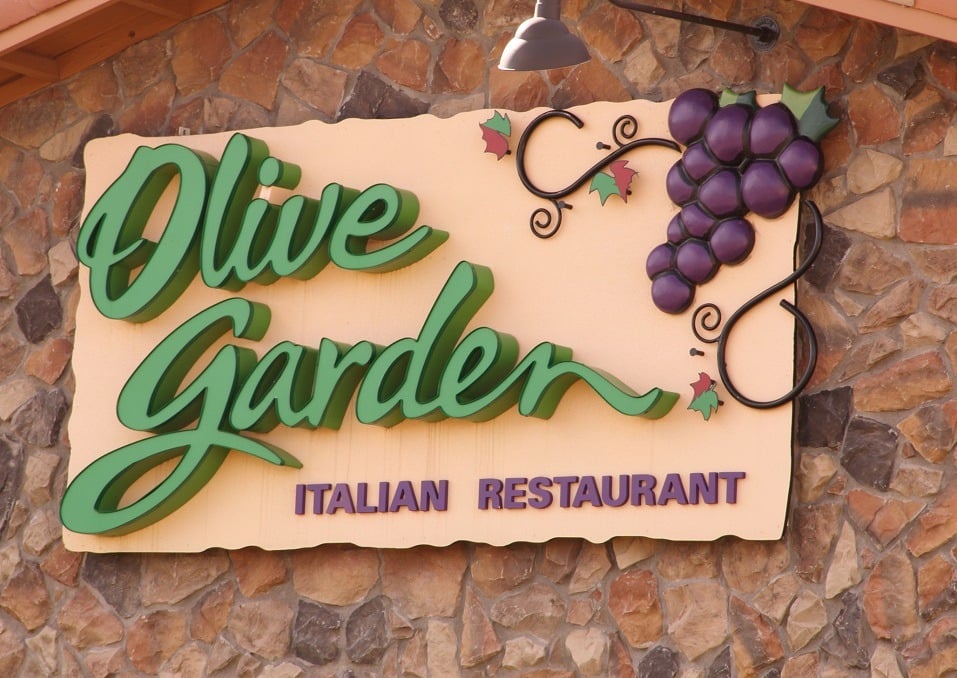 Olive Garden may be the butt of every restaurant critic's joke, but the Italian chain is laughing all the way to the bank. The lure of unlimited salad and breadsticks is just too much to resist for so many Americans.
All the restaurants are modeled after a real farmhouse in Chianti, Tuscany, and there's even an Olive Garden cooking school in Italy. Thanks in part to the tasty bowls of pasta and appetizers, every location has been successful since launch.

3. Waffle House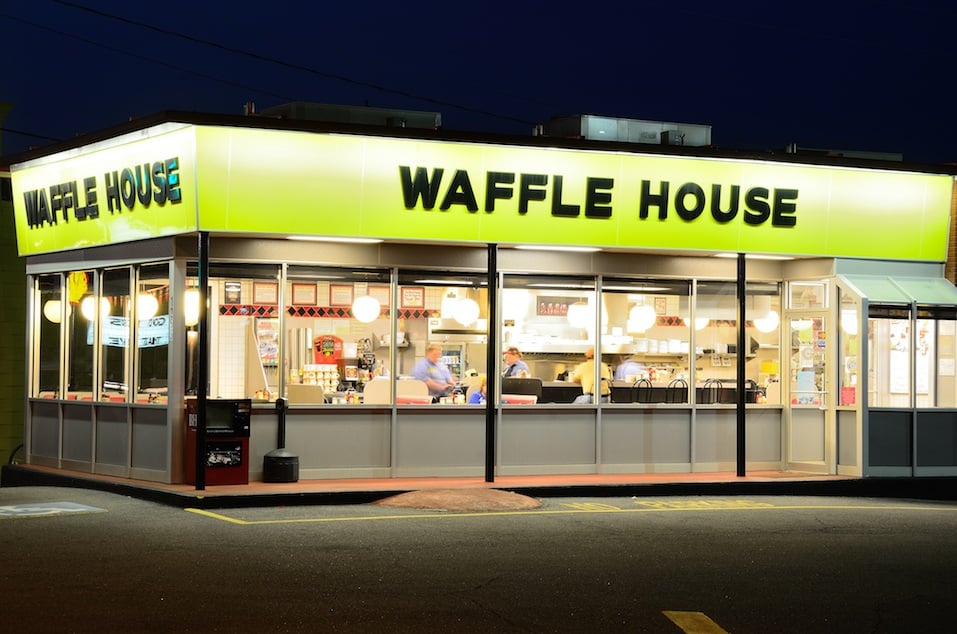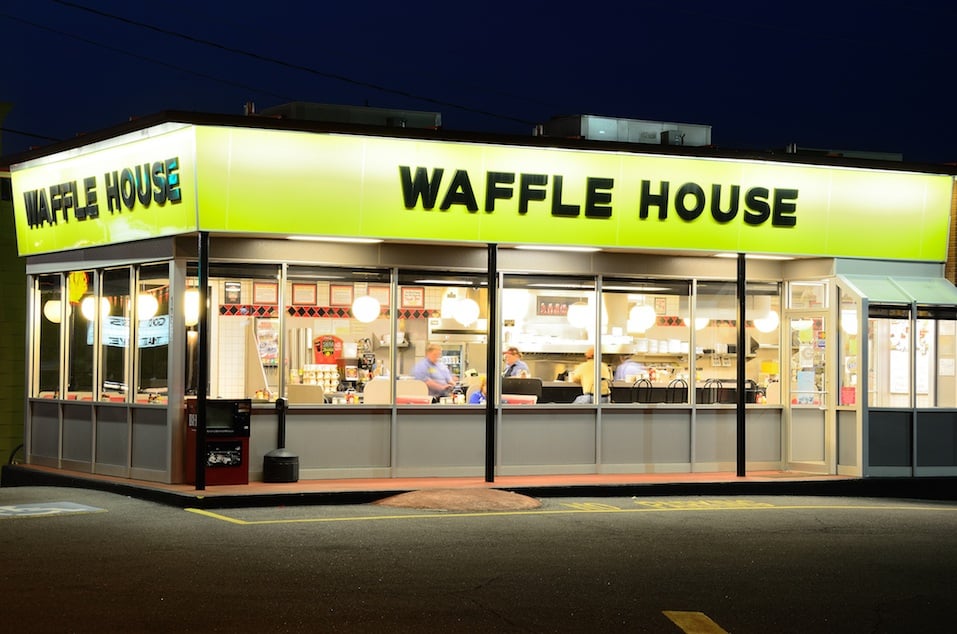 After an evening of drunken carousing, inevitably someone will suggest late-night eats at Waffle House.
Started in the 1950s by neighbors Joe Rogers and Tom Forkner, this 24/7 breakfast spot has been attracting night owls in search of a decent meal for decades. And they're well known, too. FEMA even uses the restaurant as an index to determine the severity of natural disasters: Green means the restaurant is open and serving their full menu, yellow indicates a limited menu, and red means Waffle House is (gasp!) closed.
And they're popular, too. Waffle House purchases 2% of all eggs produced in the U.S. and serves up a T-bone steak every 4 minutes. Looking for something romantic this Valentine's Day? Schedule your date at Waffle House and treat your true love to a candlelit dinner with a white tablecloth and candles. Just be sure to make a reservation.

4. The Cheesecake Factory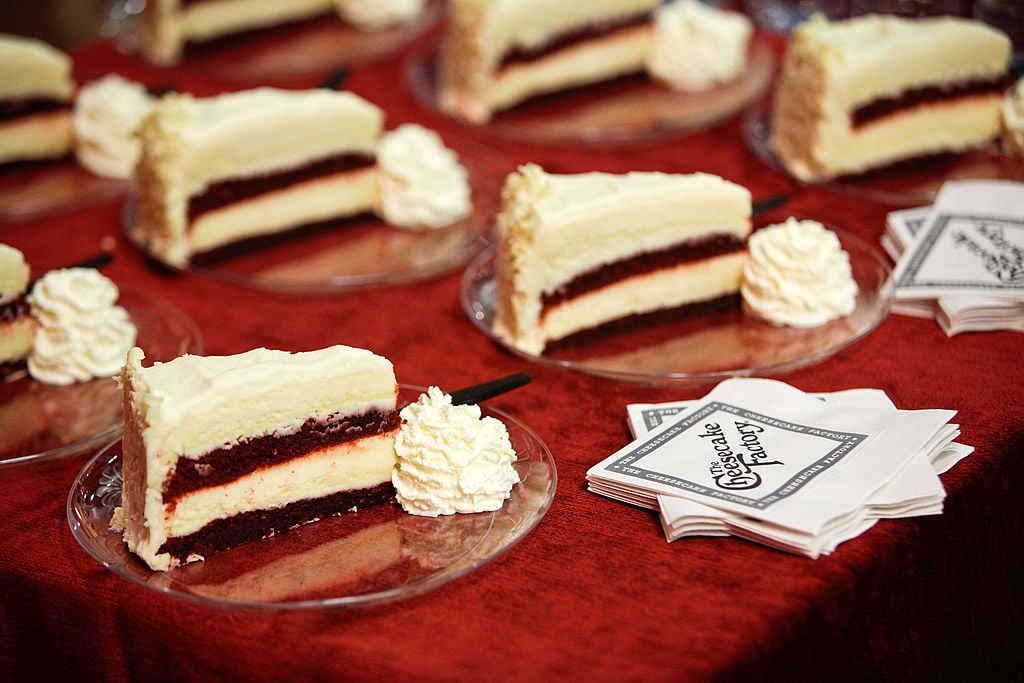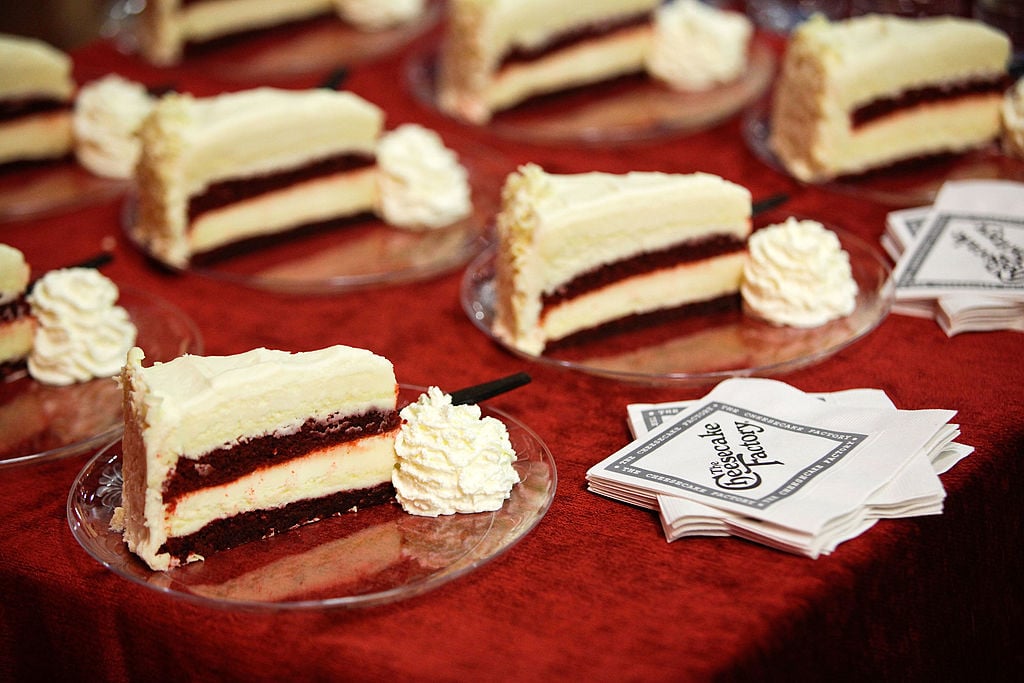 You'll probably spend a solid 15 minutes reading through the gigantic 21-page menu. They make more than 100 sauces daily. Oh, and The Cheesecake Factory is the only restaurant on Forbes' "100 Best Companies to Work for" list.
This chain started in a Detroit basement in the 1940s and has been steadily climbing the popularity ladder ever since. They literally invented carrot cake cheesecake (it started out as a joke), and it's said that Justin Bieber is a big fan of the cherry cheesecake. So mock them all you want; if it's good enough for A-listers who can afford any dining spot, then it's good enough for everyone.
5. P.F. Chang's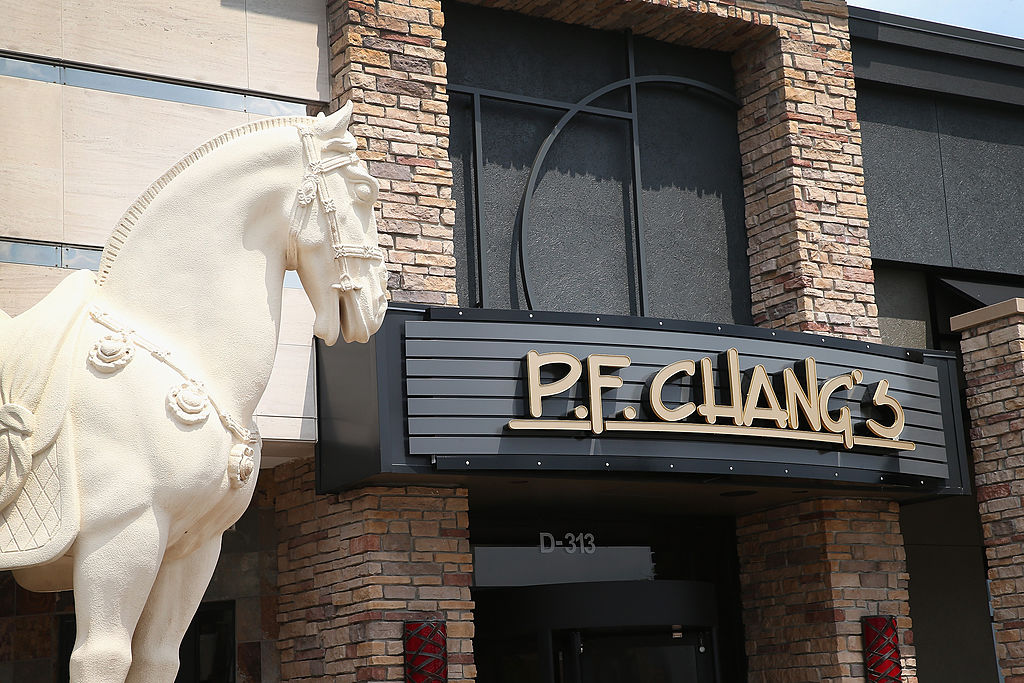 If you're on the hunt for Chinese food but that little hole-in-the-wall down the street has a questionable reputation, consider heading to P.F. Chang's instead.
This chain emphasizes fresh ingredients and made-from-scratch recipes rooted in tradition. The recipes are simple, yet classic, catering to palettes accustomed to a Chinese-American fusion of flavors. So it's not the most authentic meal you'll get — but it sure is tasty.
This billion dollar brand has more than 200 restaurants across the US, proving they must be doing something right.

6. Outback Steakhouse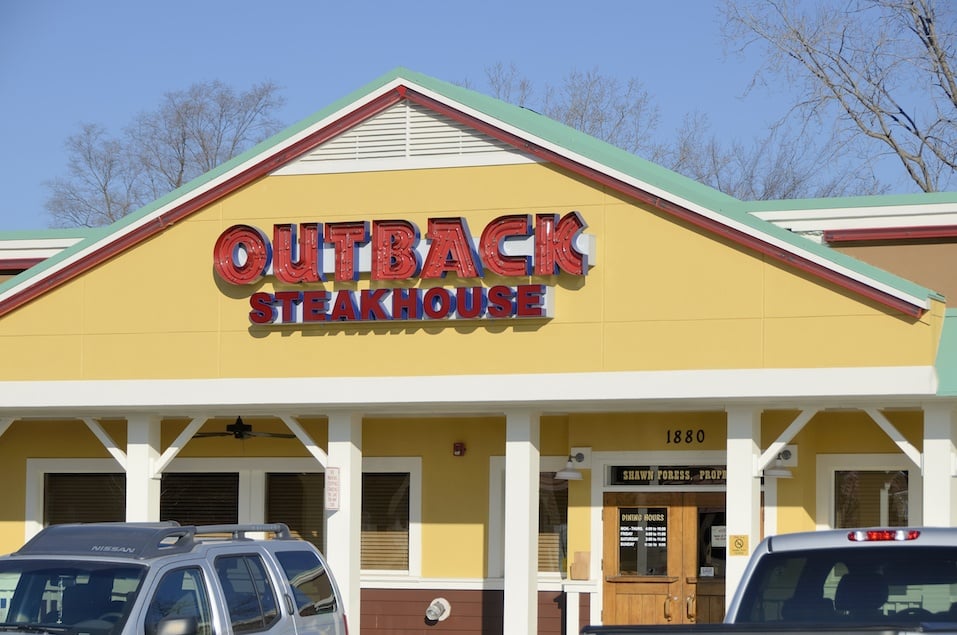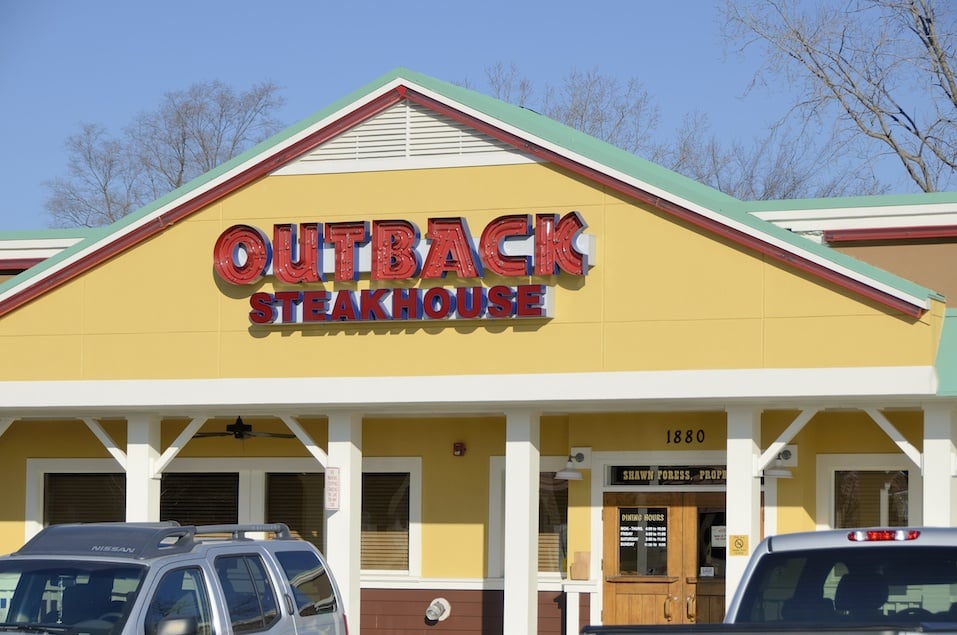 No need to travel down under for a taste of the outback, right? This universally derided chain is one of the most popular restaurants in the country. And while real Aussies aren't likely to dine on those famous Bloomin' Onions, you can count on a reliably kitschy vibe when you visit, with boomerangs on the wall and plenty of servers willing to say "G'day, mate."

7. Denny's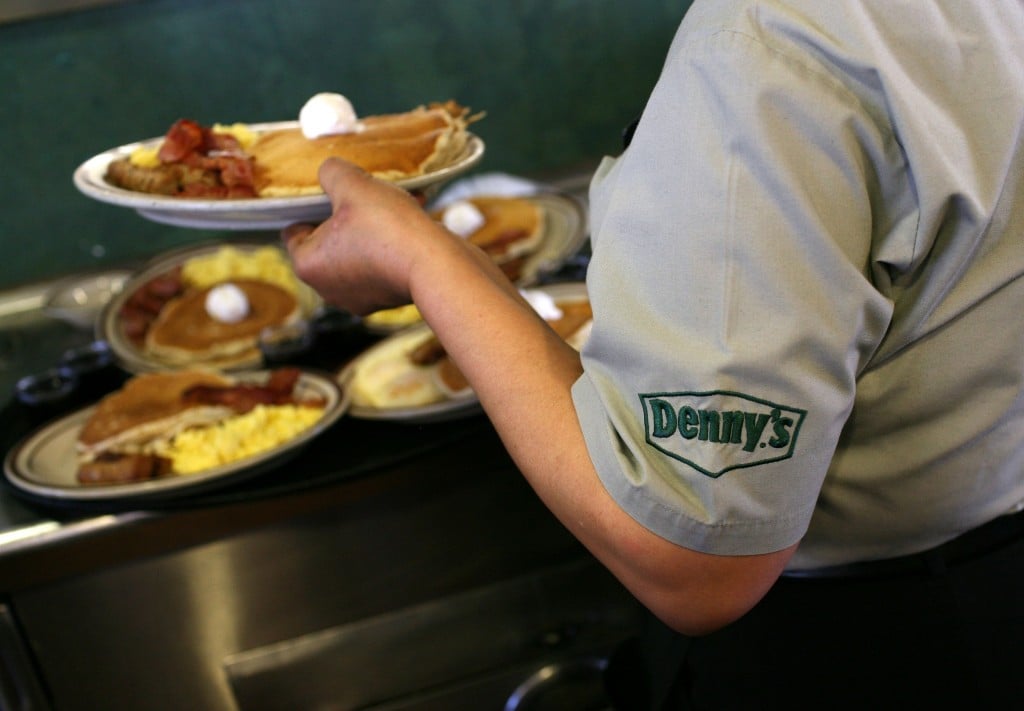 If you've never had a Grand Slam, is life even worth living? Known as "America's Diner," Denny's has been serving breakfast all day for more than 60 years. The famous greasy spoon didn't even have locks on the doors until 1988 (since they never closed). Love them, hate them, or hate to love them, this place lands on the list of best-loved chains.
Want to feel fancier when you dine there? The NYC location offers a Grand Cru Slam, a $300 breakfast for two featuring a bottle of Dom Pérignon. Rumor has it that regular people even order it.

8. Red Lobster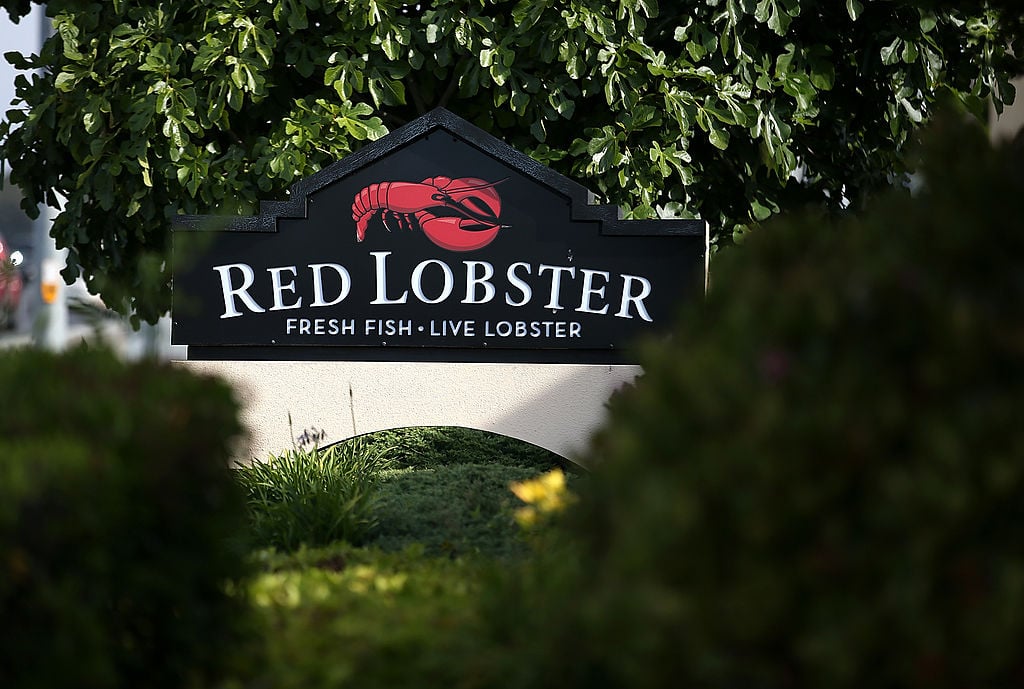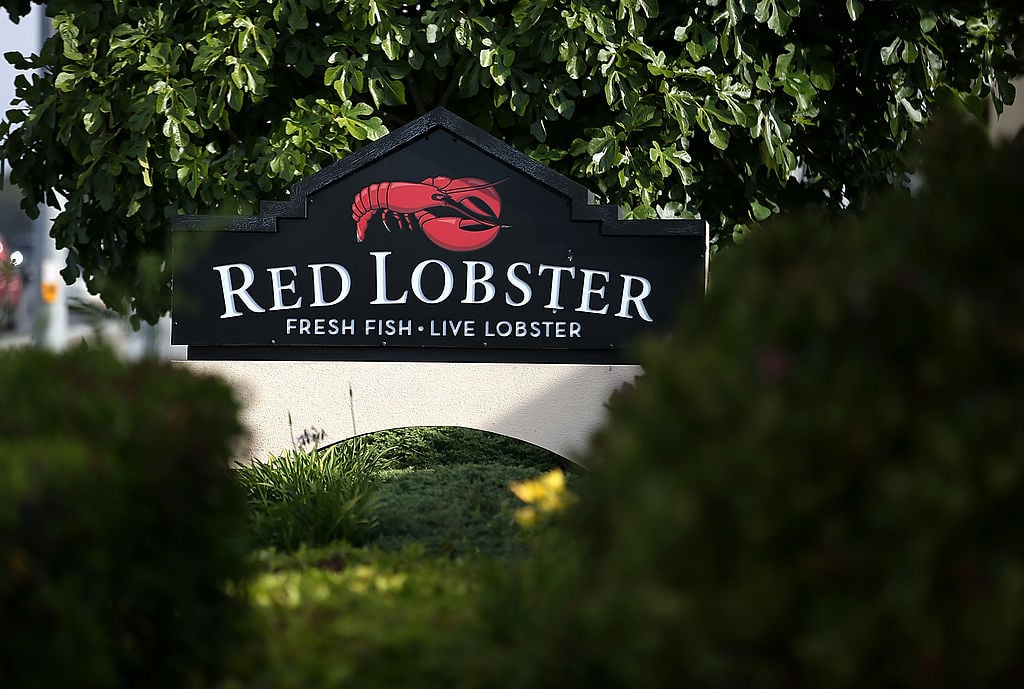 Owned by the same parent company as Olive Garden, Red Lobster offers affordable seafood casual-dining experiences for the rest of us.
They're famous for sides like addictive cheddar biscuits and great combo deals like the Admiral's Feast. In 2009, most locations got a makeover to mimic the look of Bar Harbor, Maine, a quaint coastal town known for their exceptional seafood. It may not be the fanciest seafood joint in town — but maybe that's OK (especially when the bill comes).
9. Friendly's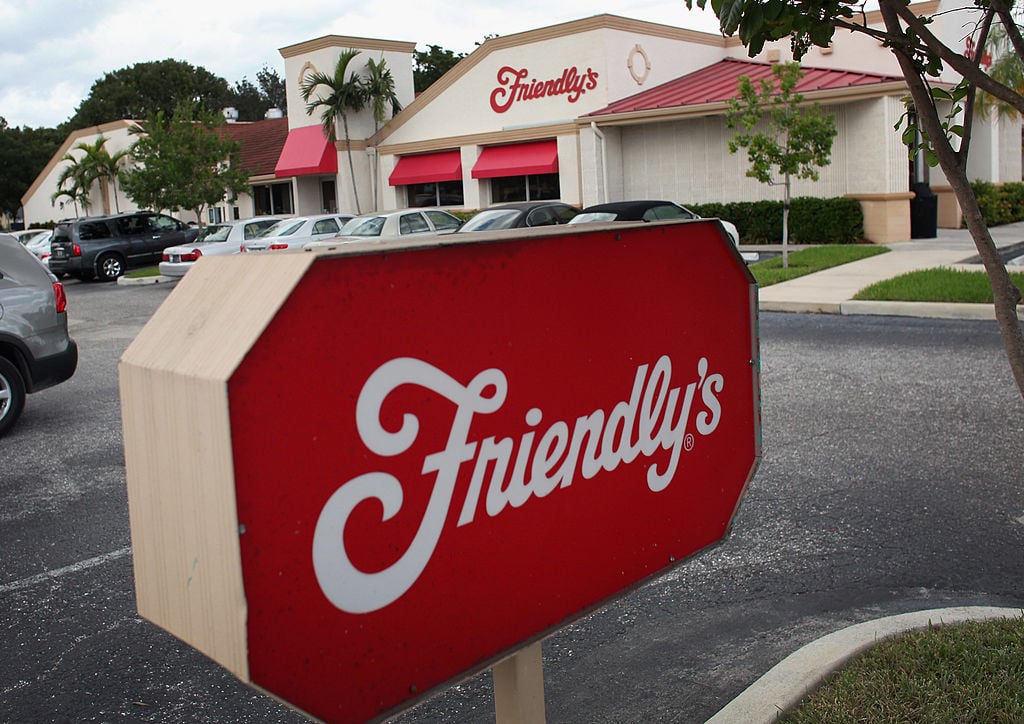 Go for the dinner; stay for the ice cream. In 1935, two brothers started this nationwide chain in Springfield, Massachusetts with just $547 that they borrowed from their parents. After facing hard times and declaring bankruptcy in 2011, the chain underwent a huge remodel which included a retro vibe, better music, expanded portion sizes, and a bigger focus on better food quality, including burgers that were made to order. The revamp worked out, and Friendly's continues to serve good food in a dependable atmosphere to this day.

10. Benihana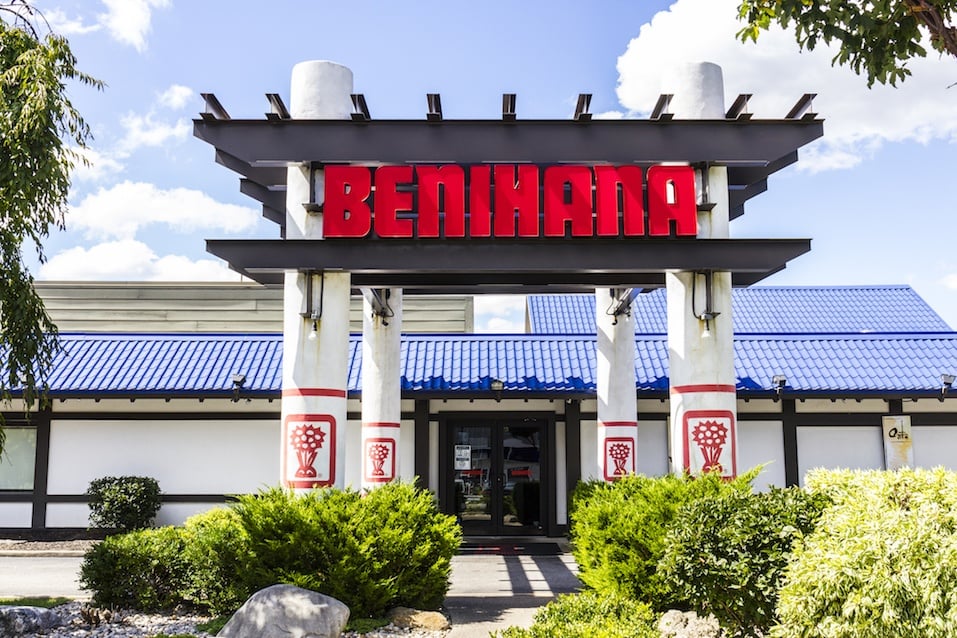 Hibachi is as much about the performance as it is about the food. Hiroaki "Rocky" Aoki founded this popular chain, naming it after his parents' coffee shop in Tokyo by the same name. The first location was a modest space in Manhattan with four tables, but it quickly grew by leaps and bounds after a positive review in the New York Herald Tribune in early 1965.
Now, Benihana is known as the spot to go for birthday celebrations. All you need to do for $30 off during your birthday month is sign up for their email list.

11. Ruby Tuesday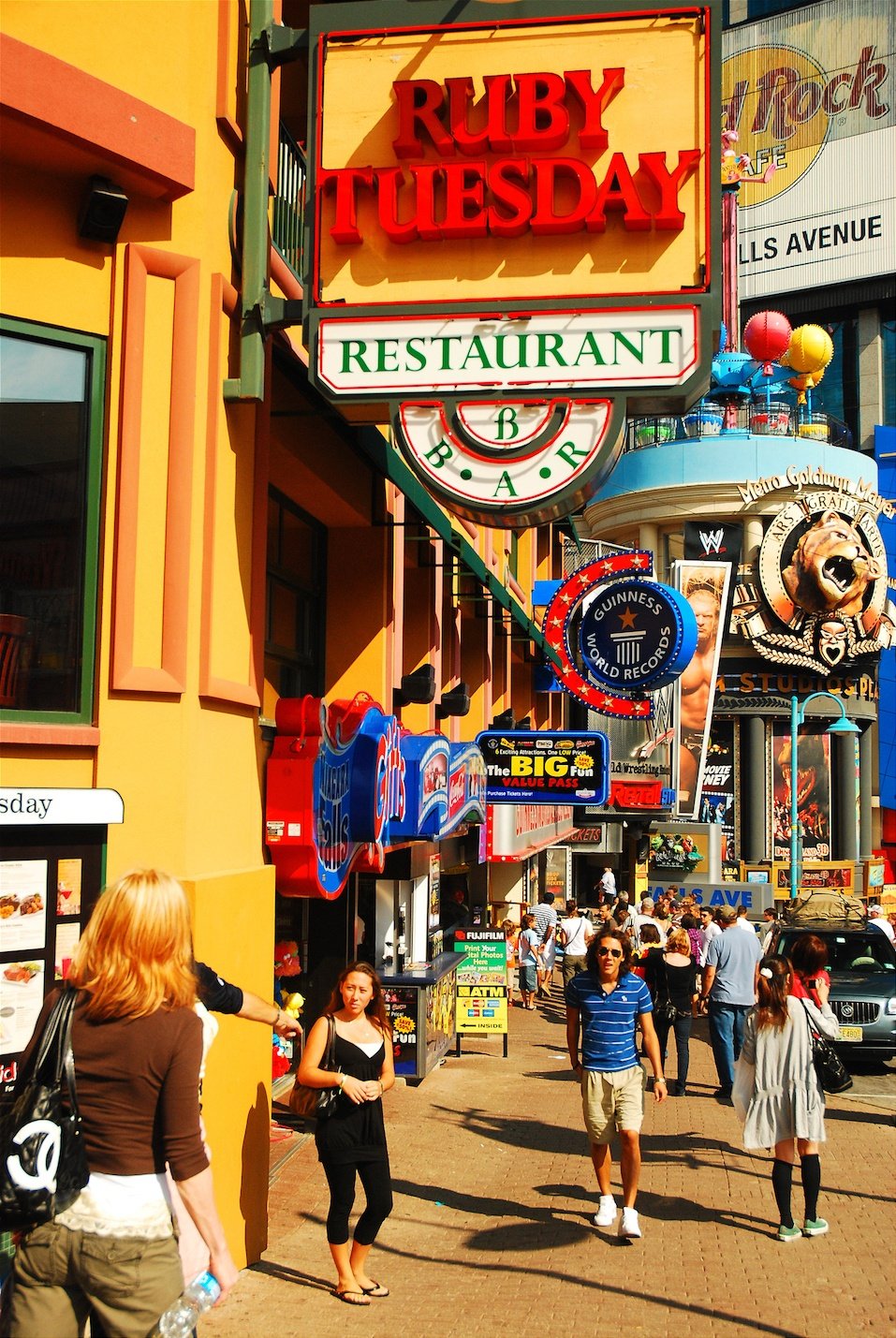 Though it's named after a famous Rolling Stones song, the founder claims he isn't really even a fan of the band. This nationwide chain has faced some serious challenges over the years, including falling stock prices and dark, moody décor. But despite these challenges, customers still flock there for fresh-beef burgers and their famous salad bar. Plus, with Happy Hour drink pricing all the time ($5 cocktails), it's a great place to meet a friend for some cheap drinks.

12. Cracker Barrel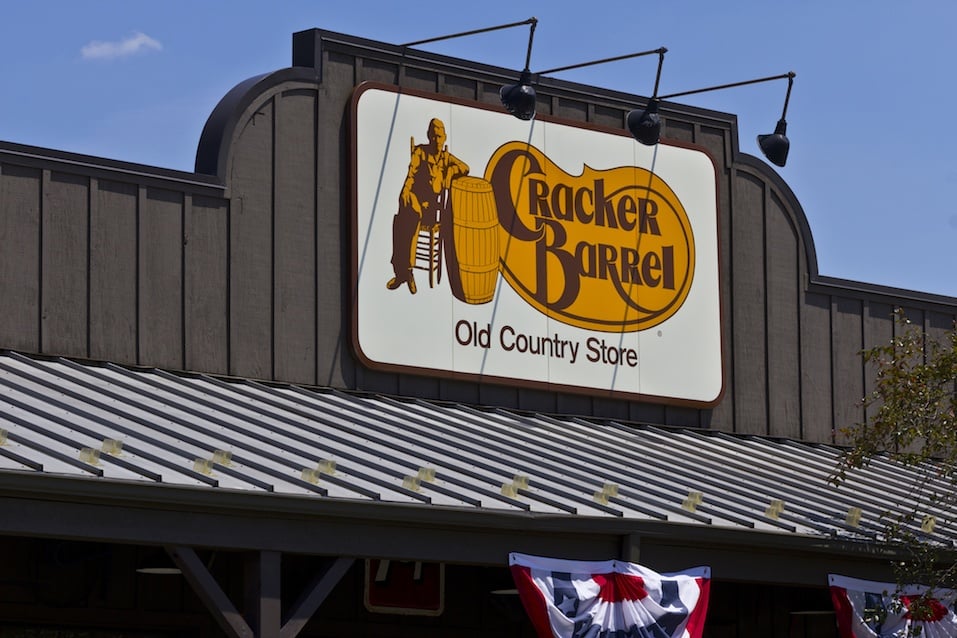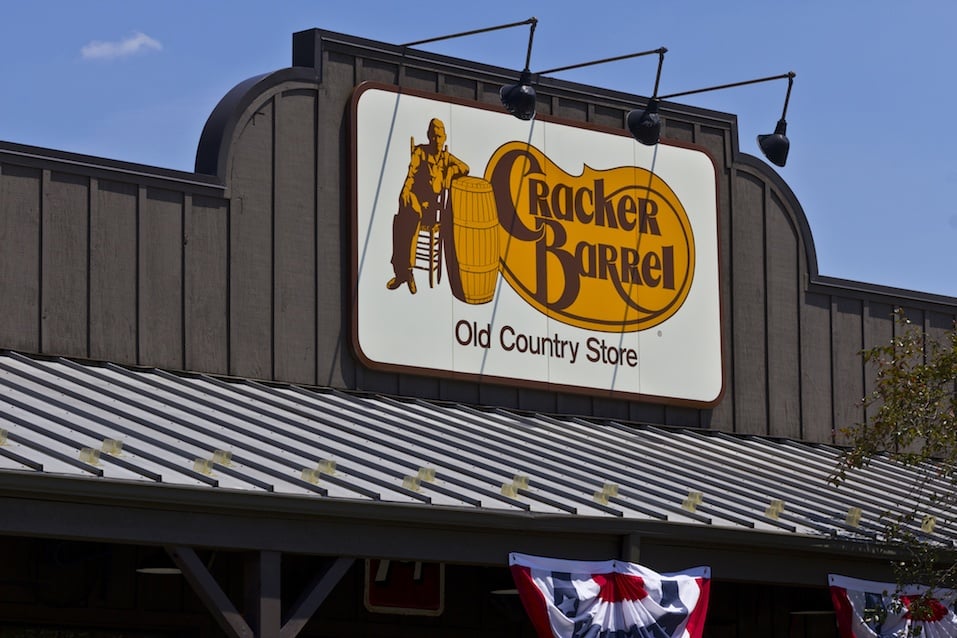 The first Cracker Barrel opened in Lebanon, Tennessee in 1969. Now they serve 11 million orders of Chicken n' Dumplins per year along with 151 million eggs, 121 million slices of bacon, and 37 million sides of grits. In case you were wondering if a down-home country meal is still in demand, the answer is definitely yes.
13. TGI Fridays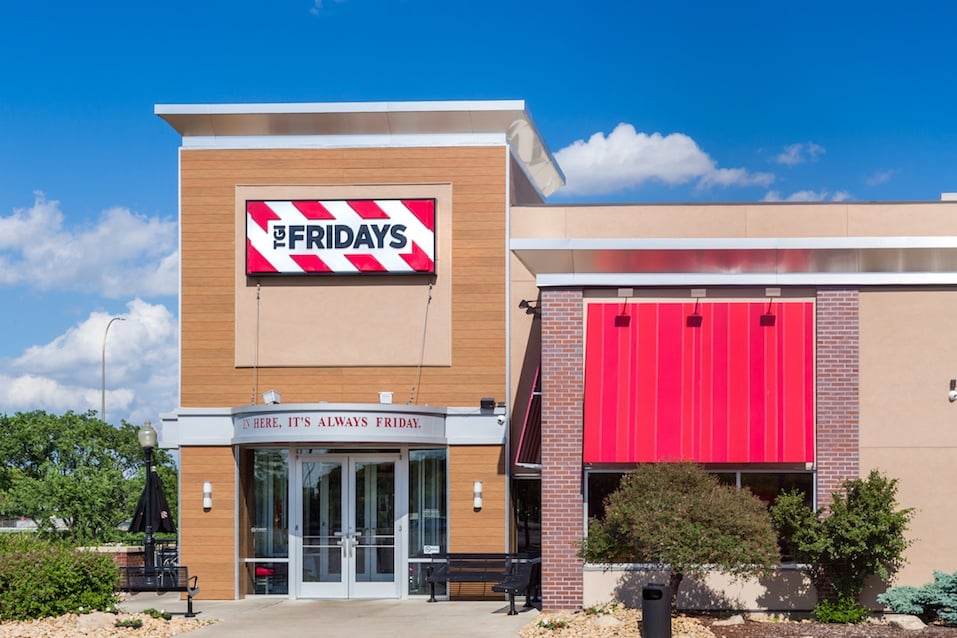 This acronym-themed casual dining place got its start right outside New York in 1970. As one of the first coed cocktail bars, this chain restaurant is actually credited as having "begun the commercialization of sexual freedom," thanks to the timing of their opening and the beginning of the sexual revolution. It was a classic case of right place, right time.
Made popular for their crazy décor in the 90s (which has since been toned down), this popular eatery continues to attract singles, couples, and families looking for a good meal, a little fun, and decent prices.
14. IHOP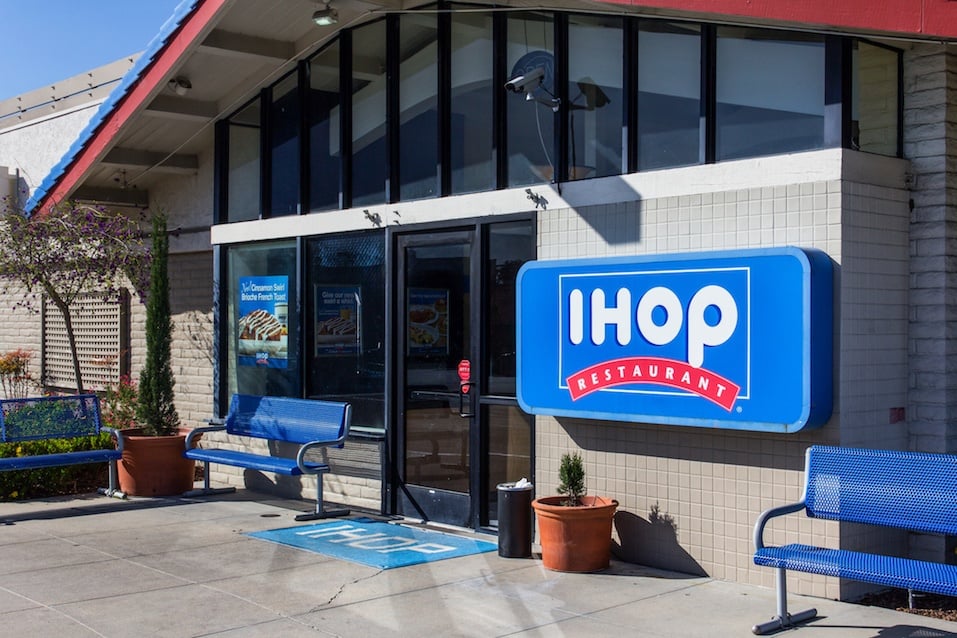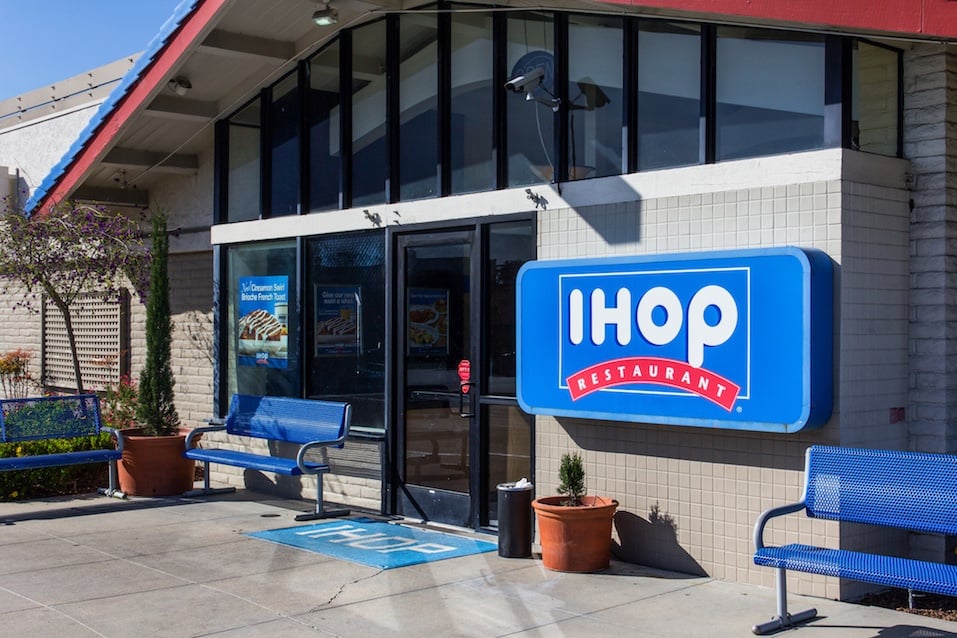 It's called the International House of Pancakes, but this beloved breakfast eatery is an American classic. From free meals on National Pancake Day to 100% real maple syrup at the Vermont locations, they've been delighting patrons with mountains of short stacks since their opening in 1958.
IHOP's parent company, DineEquity, now also owns Applebee's, after making a $2.1 billion purchase in 2007.
15. Texas Roadhouse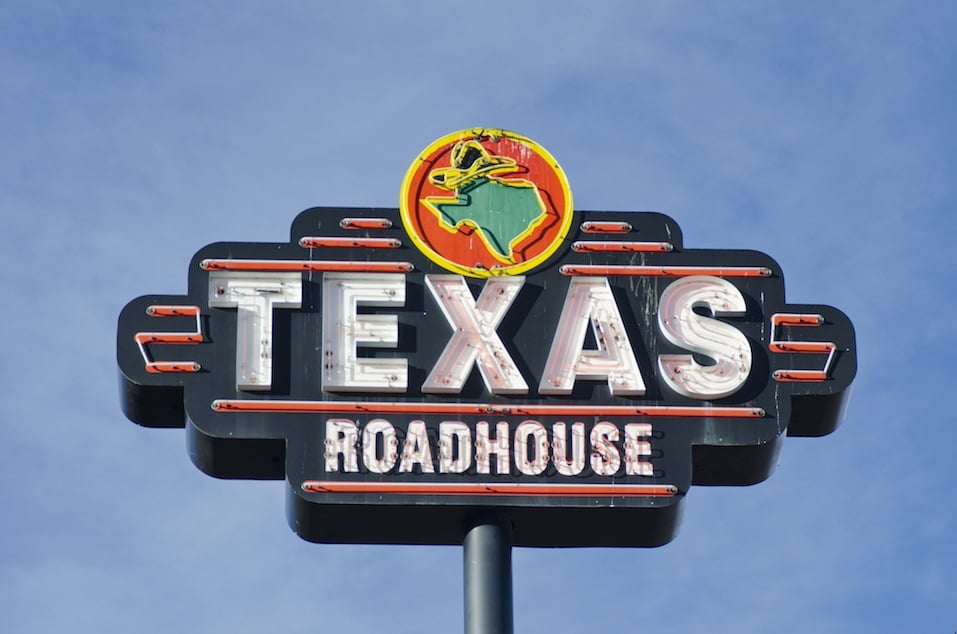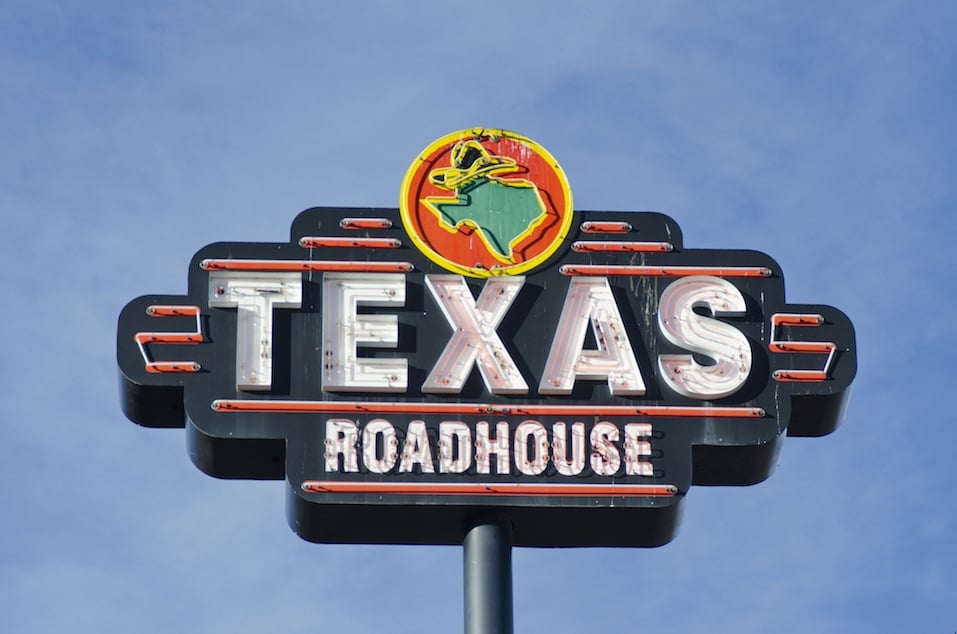 It may have a Texas vibe with giant portions and a relaxed, cowboy-friendly atmosphere, but this popular steak place actually started in Indiana. They've since expanded to 460 locations in 49 states (with the most in Texas).
While you're there, enjoy all-you-can-eat peanuts and throw your shells right on the floor. Then enjoy freshly baked bread with their famously addictive cinnamon butter. A fan of great steak? You can even pick out your meat from the case and have it cooked to order. It's no wonder this chain is simultaneously loved and hated.