Chinese President Xi Played Trump Like a Fiddle: Here's How He Did It
On his 12-day Asian tour, Donald Trump finished up his stop in China. This was a closely watched event considering how much noise Trump made about China during his campaign. His supporters expected The Art of the Deal to come out and America to be "great again." While it seems like Chinese and U.S. relations have improved, MAGA followers should have a salty taste in their mouth. Come with us as we show you just how hard Trump was on China and how President Xi played him like a fiddle.
Things were already off to a rough start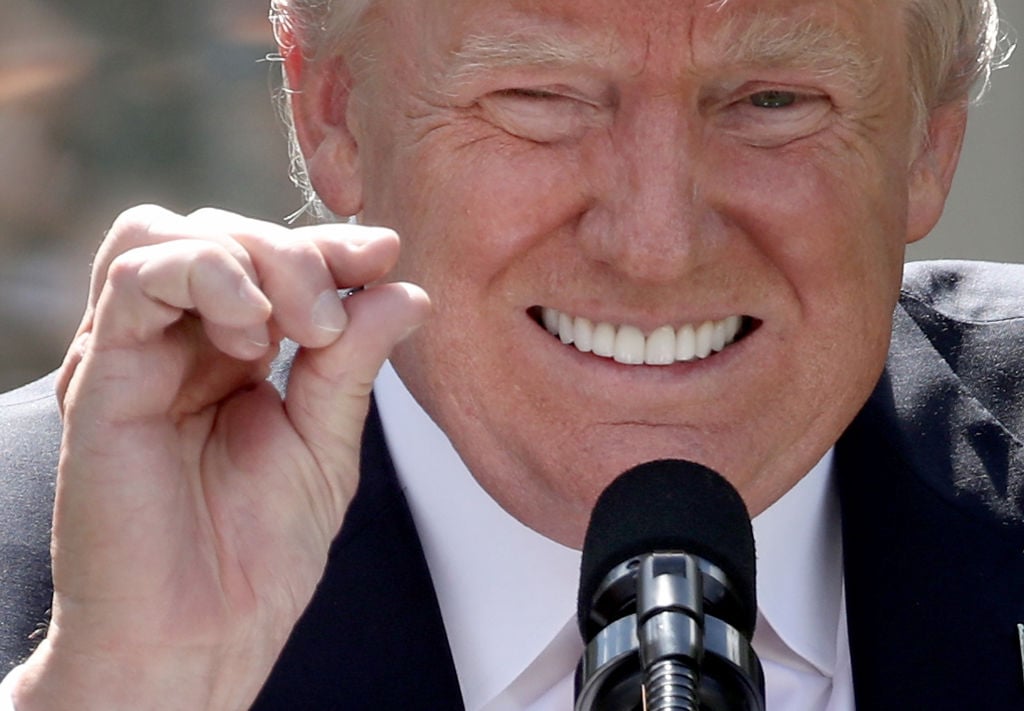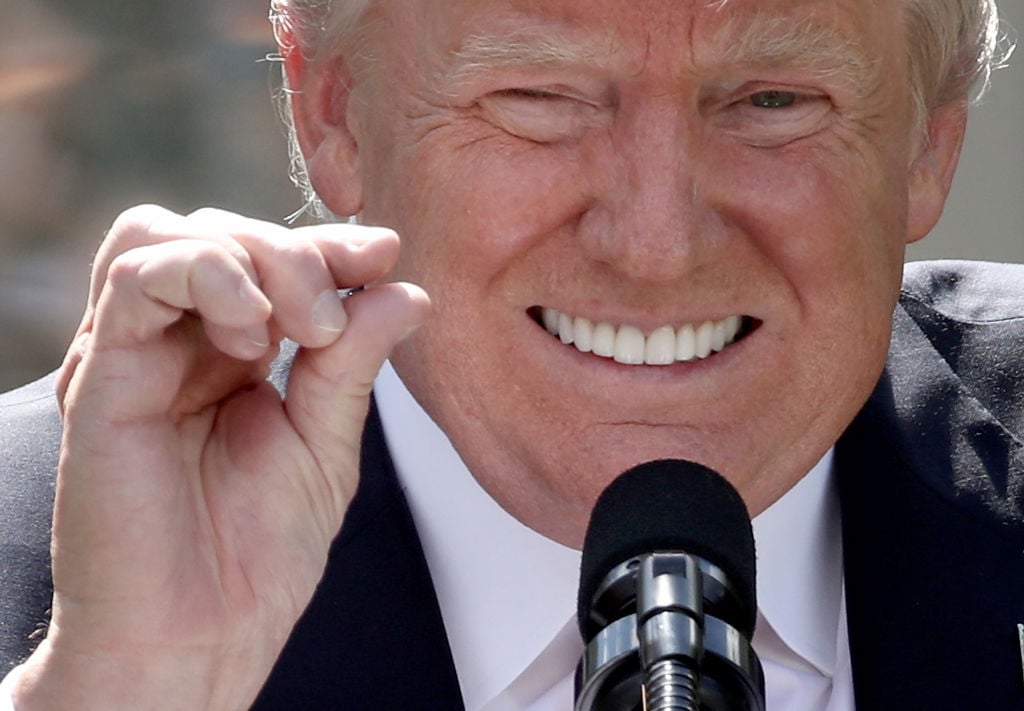 Even saying the word in the same article as Trump elicits a certain pronunciation. All through Trump's campaign all you would hear about is how bad China was for the U.S., China was destroying us in manufacturing, China was manipulating its currency to affect the U.S. economy, and how there was a trade deficit with China. He even accused China of "raping" the United States. China, China, China. The repetition was nauseating.
Next: What were the MAGA supporters looking for in regards to China?
MAGA supporters wanted someone to stand up to China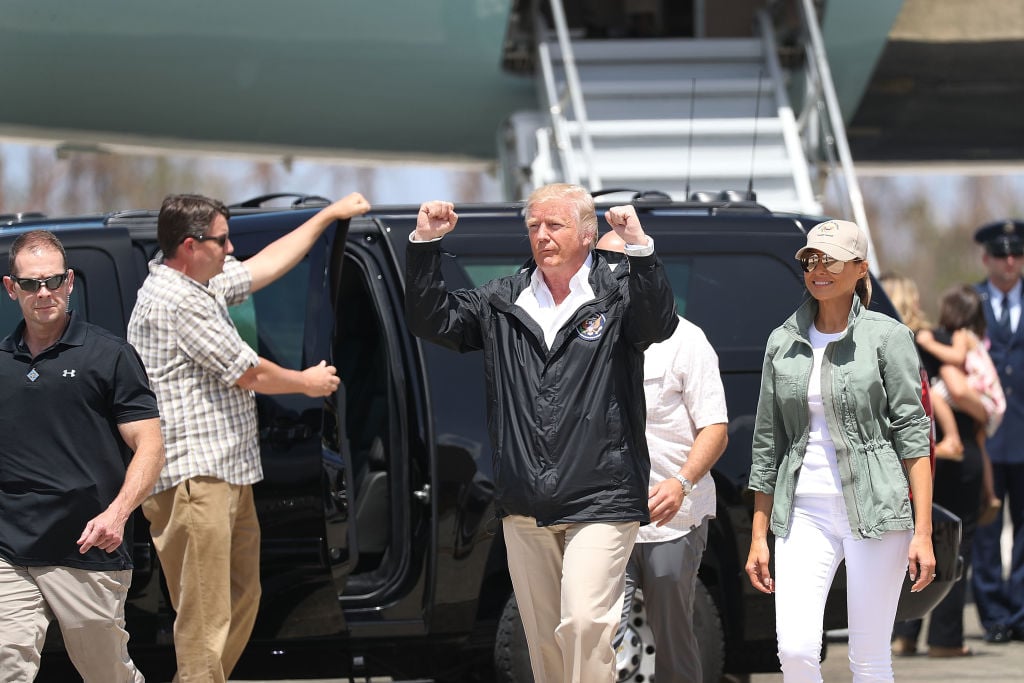 Trump made a lot of promises during his campaign. All politicians do, but Trump did so with an almost ridiculous and woeful misunderstanding of the job he was applying for. He had promised that he would declare China a currency manipulator. He also wanted to fix the trade deficit between the two countries.
Next: How'd that go?
President Xi rolled out the red carpet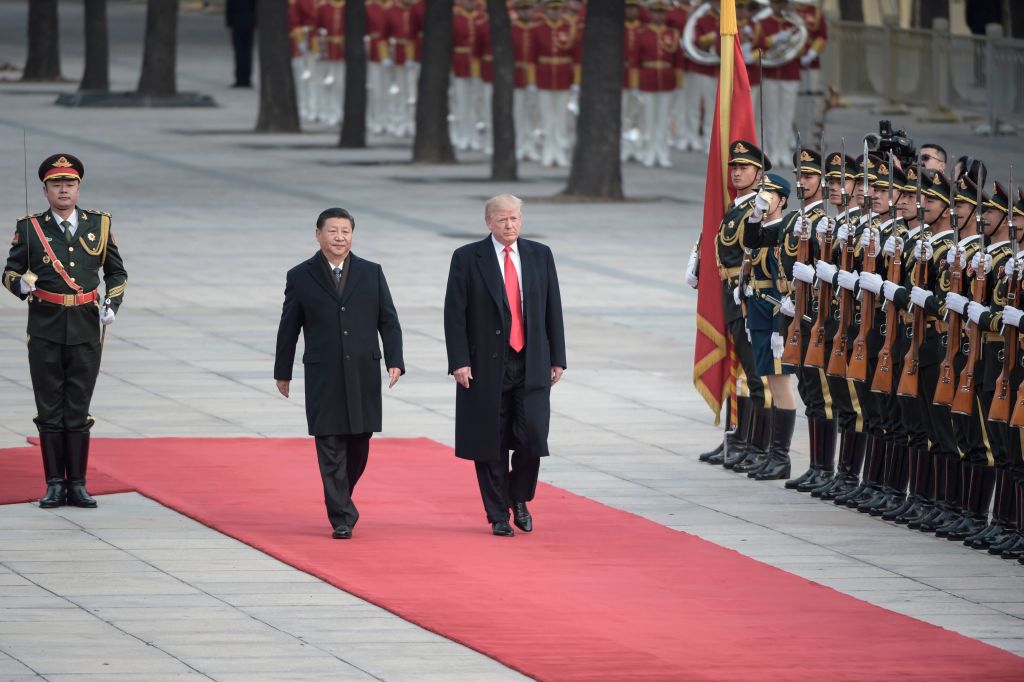 President Xi spared no expense on Donald Trump's visit. He literally rolled out a large red carpet upon the 45th President's arrival. President Xi treated Trump to two military bands; an honor guard of soldiers, sailors, and airmen (the airman are a new pretense to these sorts of occasions); carefully orchestrated children waving flags; and a 21-gun salute.
Throughout the trip, the President experienced fancy dining experiences and shows. Trump was even the first foreign leader to dine in the Forbidden City since modern China had been founded.
Next: Why did Xi go out of his way to make the visit so special?
Trump is an open book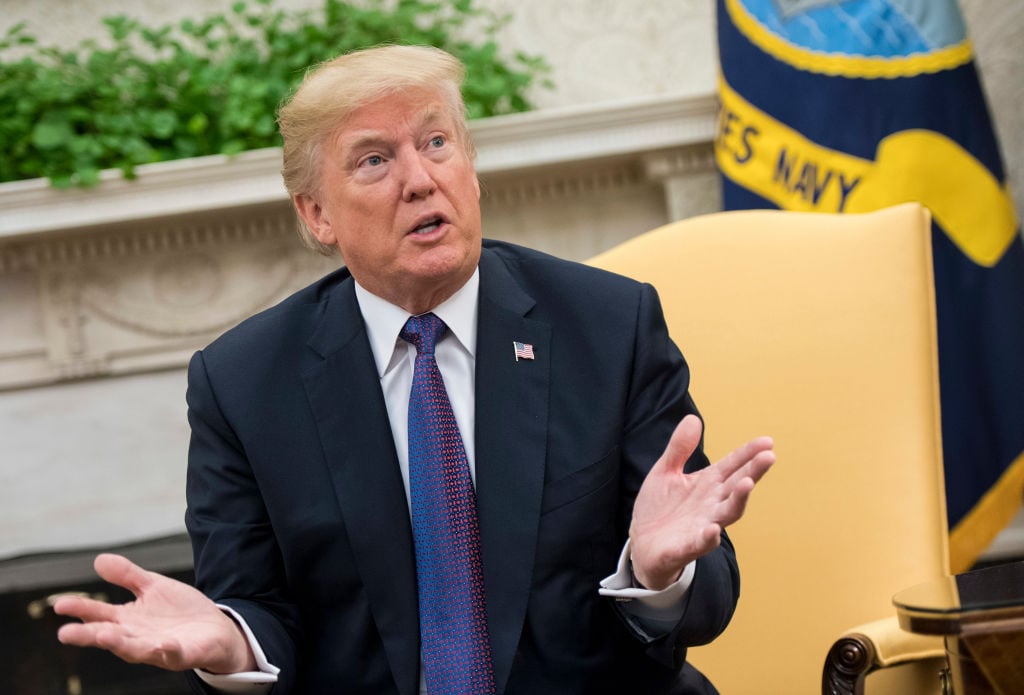 When it comes to Donald Trump, he is the easiest person to read ever. Everyone knows he adores opulence due to the way he speaks about things. When Xi came to his resort, Mar-a-Lago, all Trump could talk about was "how beautiful" the chocolate cake was rather than the political aspects of the visit. His condo in New York is decked out in fine gold trim. He stamps his name on everything. Everything he does or has is "the best" ever. This all speaks to a particular psychology.
Next: Why does Trump behave this way?
Trump's psychological maladies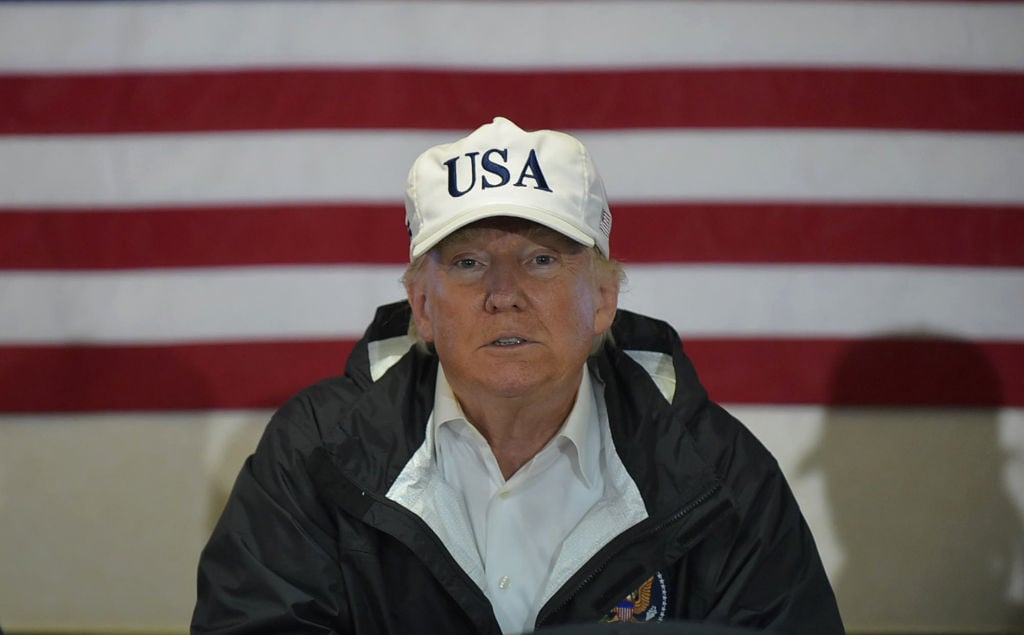 Trump is insane. This is no longer opinion according to the book The Dangerous Case of Donald Trump, in which 27 mental health professionals weighed in on the mental health of Donald Trump. I had to go to just one doctor to find out I have ADHD.
Trump suffers from traits doctors "find consistent with symptoms of narcissistic personality disorder, sociopathy, and other maladies." And some of those maladies can be easily manipulated when they are so obvious. For example, Trump's narcissism. Trump expects constant praise, and if you throw him a "festival of flattery" as The Washington Post calls it, you will get anywhere you want to be with Trump.
Next: His own party takes advantage of this truth.
Trump the fiddle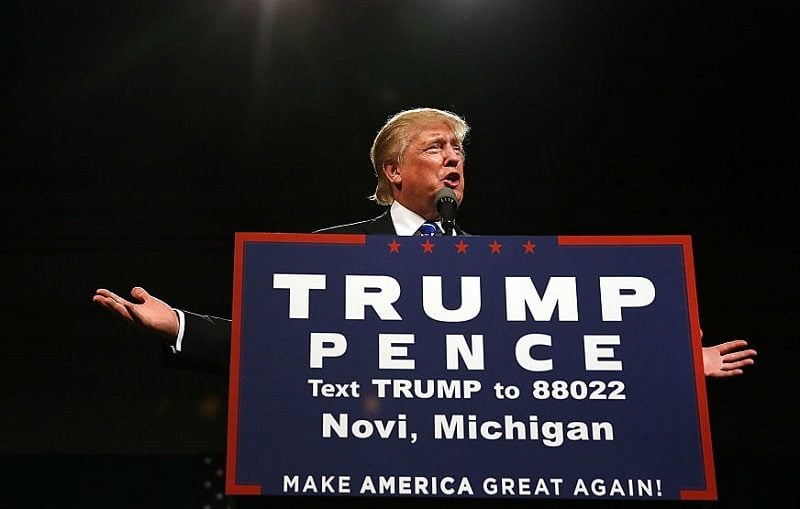 In a special report by Chris Hayes on NBC, Hayes points out that "flattery will get you everywhere" in regards to Donald Trump. From there Hayes goes on to play a montage of cabinet members showing him high praise at a cabinet meeting where people like Reince Priebus say things like "we thank you for the opportunity and the blessing to serve your agenda." This is why Trump will go along with anything they want.
Next: What kind of effect has this had on Trump's policy toward China?
MAGA? More like MCGA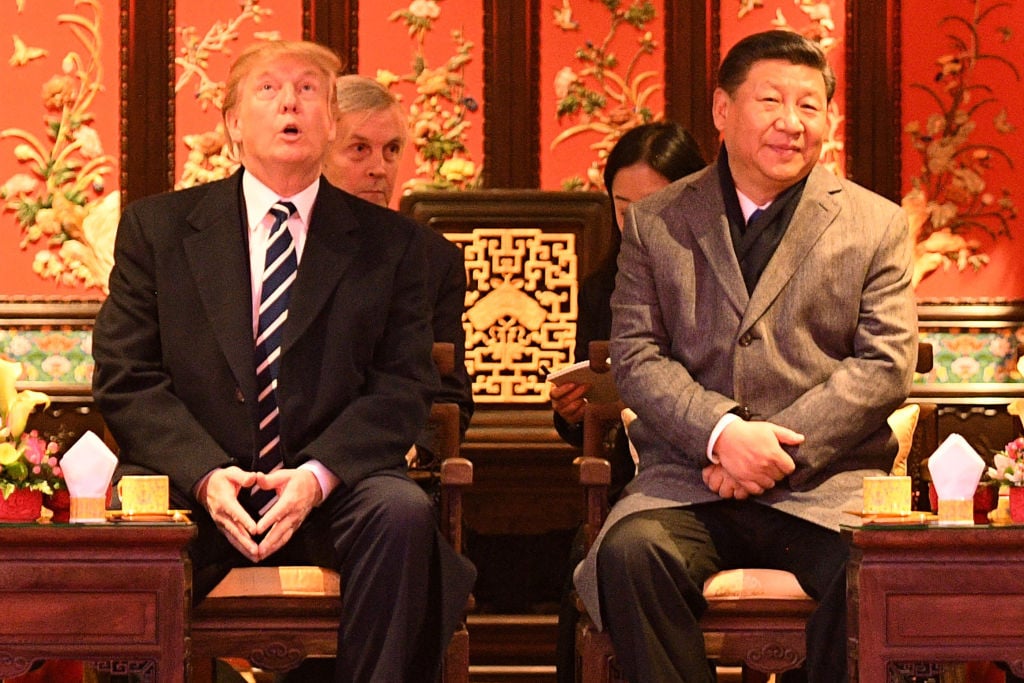 President Xi played right into the maladies that affect our President. Trump broke his promise of declaring China a currency manipulator and wasn't even capable of "standing up" to China and businesses who operate in China. By the end of his trip, Trump only had high praise for China and changed from blaming it for economic woes to blaming the previous administration.
Before Trump's departure, the U.S. and China announced $250 billion in deals had been made (although some were already in the works). In summation, China was the only real winner on this trip.
Follow The Cheat Sheet on Facebook!