The Shockingly Simple Reasons Why Prince Harry and Meghan Markle Picked the Perfect Wedding Date and Location
Prince Harry and Meghan Markle have chosen a wedding date and a location for the celebration, and it looks like the headline-making couple made the perfect choice on both counts. As with any wedding, the couple has to take many factors into account when organizing their special day. But the planning already seems to be off to an auspicious start.
Read on to learn why the choice of this particular wedding date and location seems absolutely perfect for this royal couple.
Windsor Castle is the queen's favorite weekend residence, and has special significance for the couple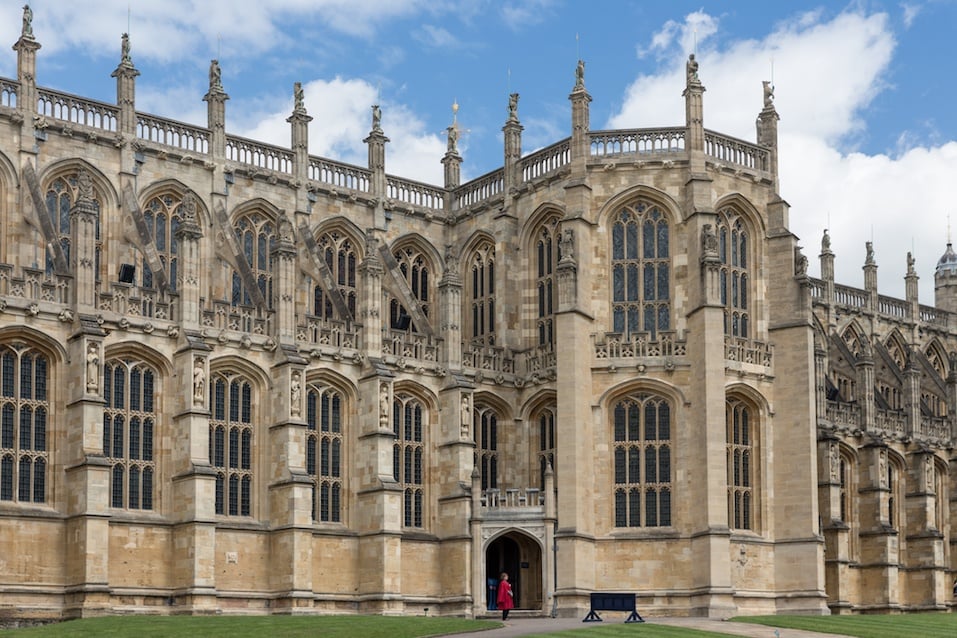 As Kensington Palace announced, the couple will marry on May 19, 2018. The wedding will take place at St. George's Chapel, Windsor Castle. USA Today reports that Windsor Castle, a 900-year-old castle just a half hour west of London, is the queen's favorite weekend residence. In fact, she spends most weekends there when she's in London. But Prince Harry and Meghan Markle didn't just choose it to get the queen's approval.
The couple has visited Windsor Castle regularly throughout the course of their relationship. In fact, a statement by Kensington Palace communications secretary Jason Knauf characterized Windsor Castle as "a very special place" that Prince Harry and Meghan Markle regularly visited during the year and half they dated before their engagement. Knauf also reported that the couple is "leading the planning" for the royal affair.
Prince Harry and Meghan Markle probably want a small wedding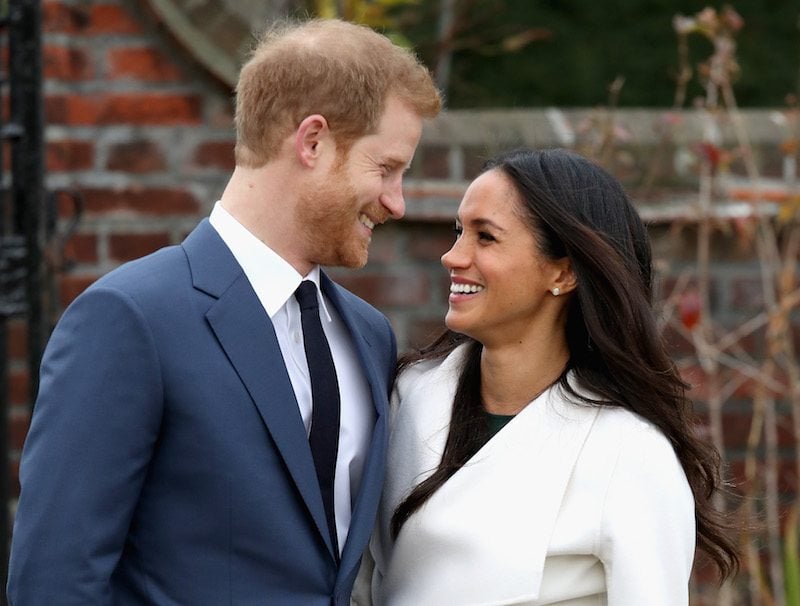 USA Today reports that even before Prince Harry and Meghan Markle announced their engagement, royal correspondents speculated that the couple would want a small wedding — or at least one smaller than that of Harry's brother, who is second in line to the throne. Harry is fifth in line for the throne, and he'll be sixth once William and Kate's third child is born in April. So the couple's choice of a low-key venue — at least by royal standards — doesn't come as a surprise.
Despite its name as a "chapel," St. George's is hardly a tiny venue. It looks more like a small cathedral than a chapel. Nonetheless, with a capacity of 800 people, it isn't quite as spacious as the traditional royal wedding venue, Westminster Abbey. That's where Prince William married Kate Middleton in front of 2,000 guests in 2011. St. George's is also not as large as St. Paul's Cathedral, where Harry's father and mother, Princess Diana, tied the knot in 1981.
They decided to break with tradition with their wedding date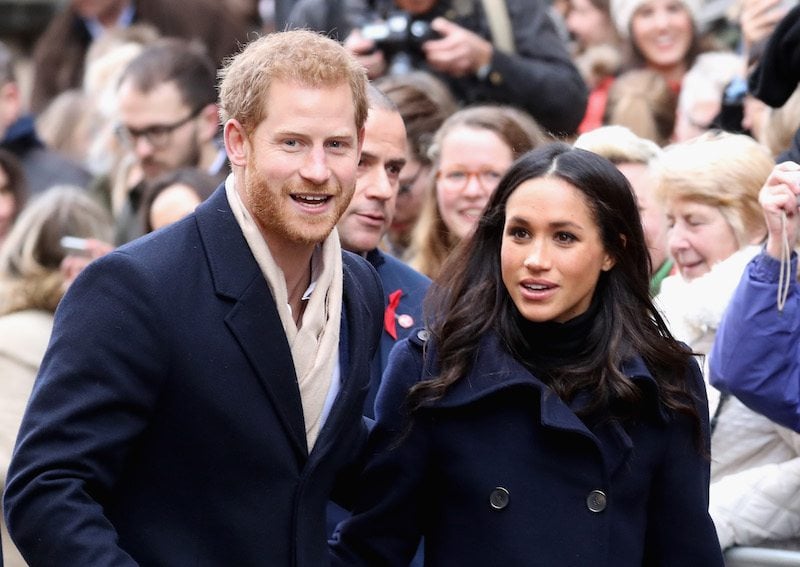 Prince Harry and Meghan Markle aren't exactly the most traditional royal couple. So it makes sense that they would choose to break with tradition when they selected a wedding date. The Mirror reports that royal weddings usually take place on a weekday. But the couple has chosen to say "I do" over a weekend instead. May 19, 2018, for the record, falls on a Saturday.
Harry's brother William married Kate Middleton on a Friday. And the queen married Prince Philip on a Thursday, the same day of the week on which her parents married. May 19 falls between two bank holiday weekends, one on May 9 and one on May 28. So the country won't celebrate another bank holiday for the royal wedding. Interestingly enough, May 19 also holds a more sinister kind of significance. It's the same day that, in 1536, Ann Boleyn was beheaded.
Religious weddings have to take place at a church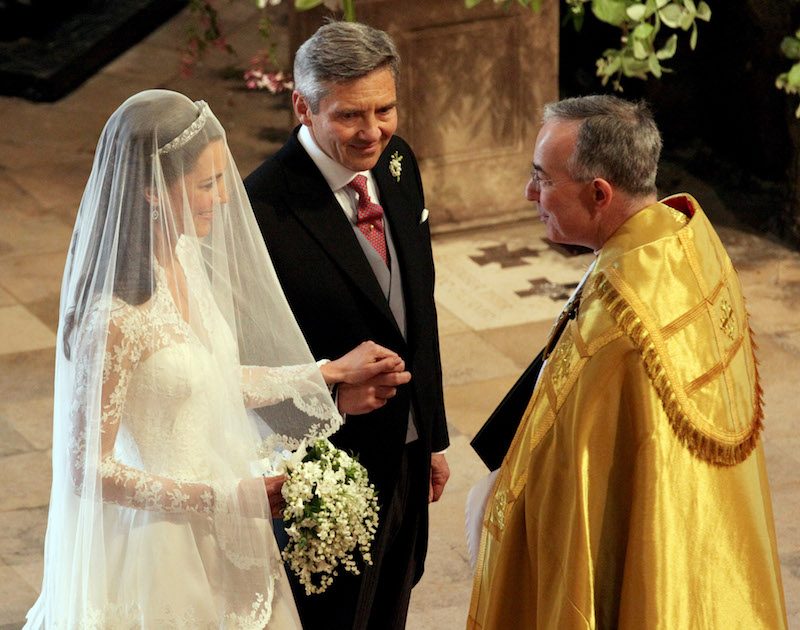 The Archbishop of Canterbury says that Prince Harry and Meghan Markle want a religious wedding. And Vogue reports that in the U.K., religious weddings almost always have to take place at a church. (Just add it the list of royal wedding traditions.) Prince Harry and Meghan Markle basically had to choose a church as their wedding location. So it makes sense that they went with St. George's Chapel, the Anglican church at the Windsor Castle.
The chapel serves as the site of many royal rituals, including weddings, internments, and the annual Order of the Garter ceremony. People reports that the chapel dates back more than 500 years. The first wedding ceremony to take place at the chapel occurred in 1863, when King Edward VII and Queen Alexandra wed. In 2005, it also served as the location for the prayer ceremony at the wedding of Harry's father, Prince Charles, to his second wife, Camilla Parker Bowles.
Kate Middleton will likely be able to attend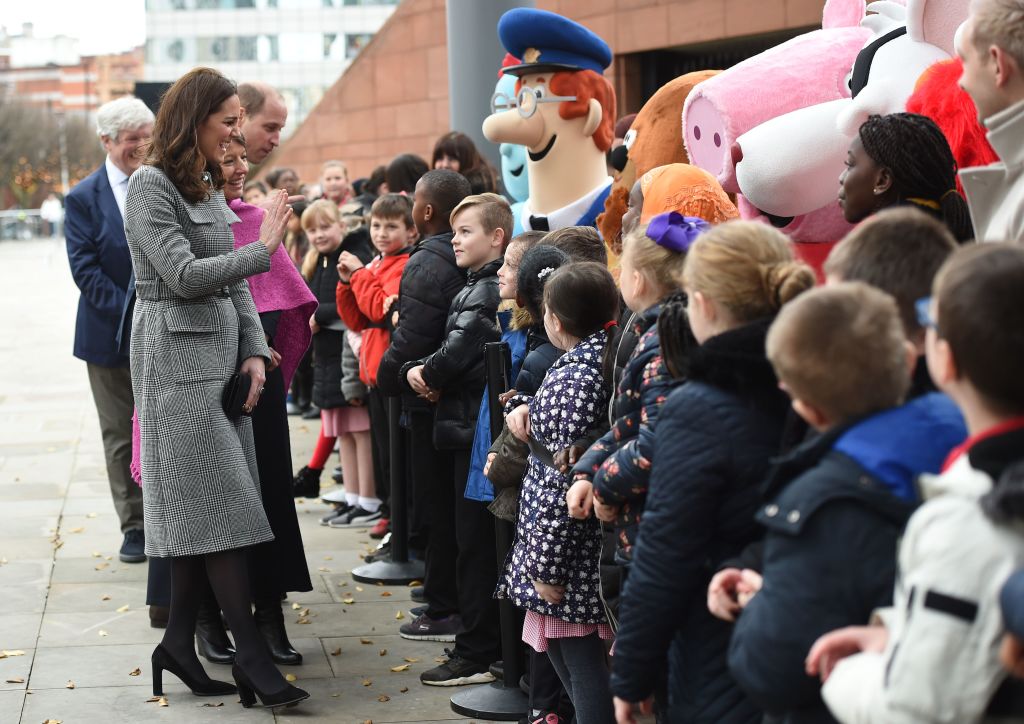 Kate Middleton is expecting her third child, and her due date likely played a role in Prince Harry and Meghan Markle's choice of wedding date. The royal baby's due date falls sometime in April. Due to the unpredictability of pregnancy and childbirth, a wedding earlier in the spring was probably out if the couple wanted to ensure that Middleton would be able to attend.
Second and third children often arrive as much as five to six days before their due date, so even going by the due date doesn't guarantee anything. But a wedding date more than halfway through the month of May likely gives Middleton at least a few weeks to recover after childbirth — and settle into life with a third child — before attending Prince Harry and Meghan Markle's wedding.
Their wedding date falls at the end of banana season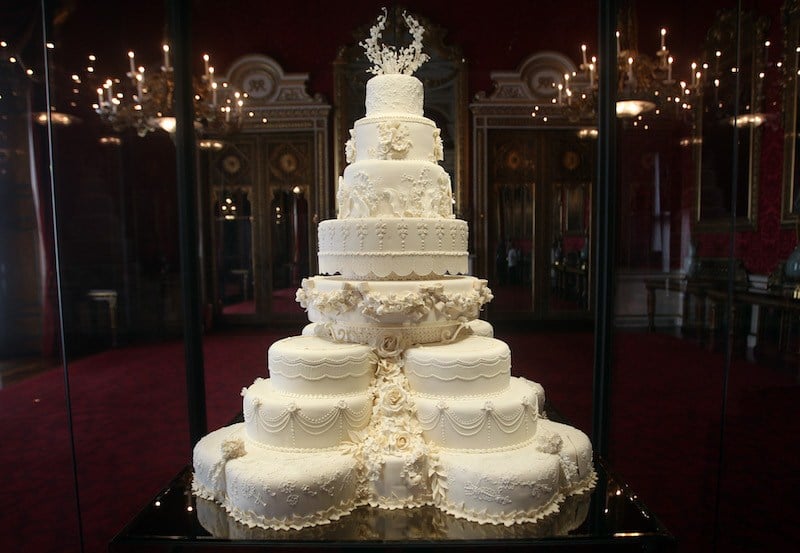 You read that right: Prince Harry and Meghan Markle's wedding date falls right at the end of the months when bananas are "in season" in the U.K. Unsure of how that could possibly be relevant to the couple's choice of wedding date? As Today reports, the couple reportedly wants to break with fruit-cake-heavy tradition and serve a banana-flavored cake at their wedding in May.
As Today explains, "Bananas seem to have played a big part in the whirlwind romance between Markle and her prince." Speculation about a possible connection dates back to an Instagram post that Markle published soon after she met Prince Harry. (The whimsical image showed two bananas, with faces drawn on, cuddling up together.) Harry also has a history of enjoying banana-flavored desserts, including banana flan and banana ice cream.
They'll probably experience good weather at their most likely honeymoon destinations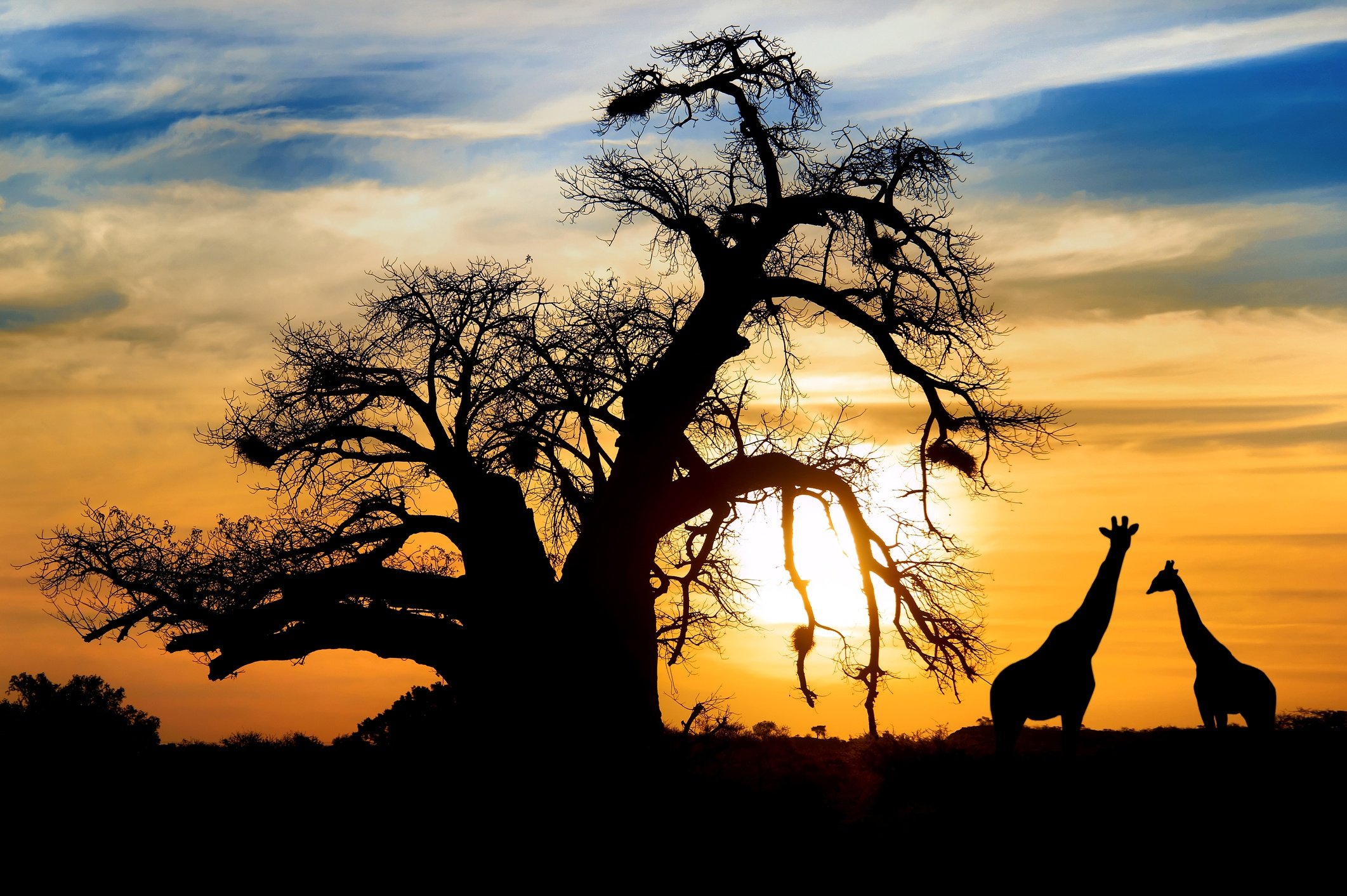 Another factor that Meghan Markle and Prince Harry may have considered when they set their wedding date? The kind of honeymoon they want to plan. Lonely Planet reports that though we don't know for sure where the couple will honeymoon, we can guess at the most likely destinations. The couple could return to Africa, most likely Botswana, where they've traveled in the past. They could also pick Antigua, where they've been invited to honeymoon. Or, they might choose to travel to the Seychelles, Greece, Canada, or even the United States.
As noted by The Knot's guide to best honeymoon destinations by month, most of those places will likely have gorgeous weather in the days following the royal wedding. May signals the start of the dry season in Botswana, and the best months to visit the Seychelles include April and May. Likewise, the ideal time to visit Antigua falls between May and November. And mid-April to mid-June usually make the list of the best times to travel to Greece.
Prince Harry is getting what Prince William wanted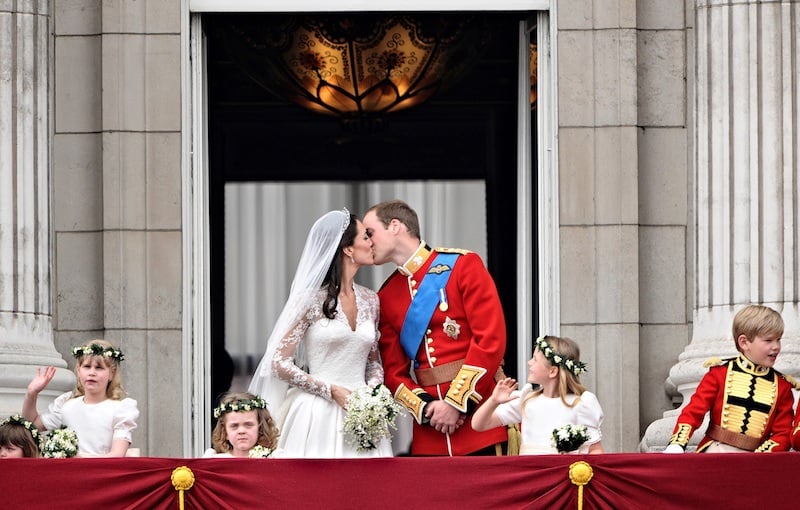 Sibling rivalry never quite goes away, even when everybody grows up. So it wouldn't surprise us if Prince Harry derives at least a little satisfaction from getting the wedding that his older brother, Prince William, initially wanted. William and Kate married at Westminster Abbey. Yet People reports that according to royal historian Hugo Vickers, William "would have liked to have married at St. George's Chapel." Vickers explained, "The only reason was that it didn't have a balcony" for the newlyweds' much photographed kiss.
Nonetheless, you'll still see many big differences between Prince Harry's wedding and Prince William's. William had to adhere to protocol for his wedding day. But Harry can bend the rules a little. For instance, Meghan Markle and Prince Harry will invite fewer dignitaries, but likely more celebrities. And the couple won't process through London, or kiss on the balcony at Buckingham Palace.
Check out The Cheat Sheet on Facebook!