Everything We Know About Prince Harry and Meghan Markle's Royal Wedding Cake, Revealed
After months of preparation, Prince Harry and Meghan Markle's wedding cake has been revealed — and it's not what we were expecting. In the past, royal couples have gone with traditional, tall multi-tiered cakes, but it appears the Duke and Duchess of Sussex had a different design in mind.
We reveal the royal wedding cake details — including the flavor (page 5), why guests didn't get to taste it (page 8), and what it looked like (page 10), ahead.
1. Prince Harry wanted a banana cake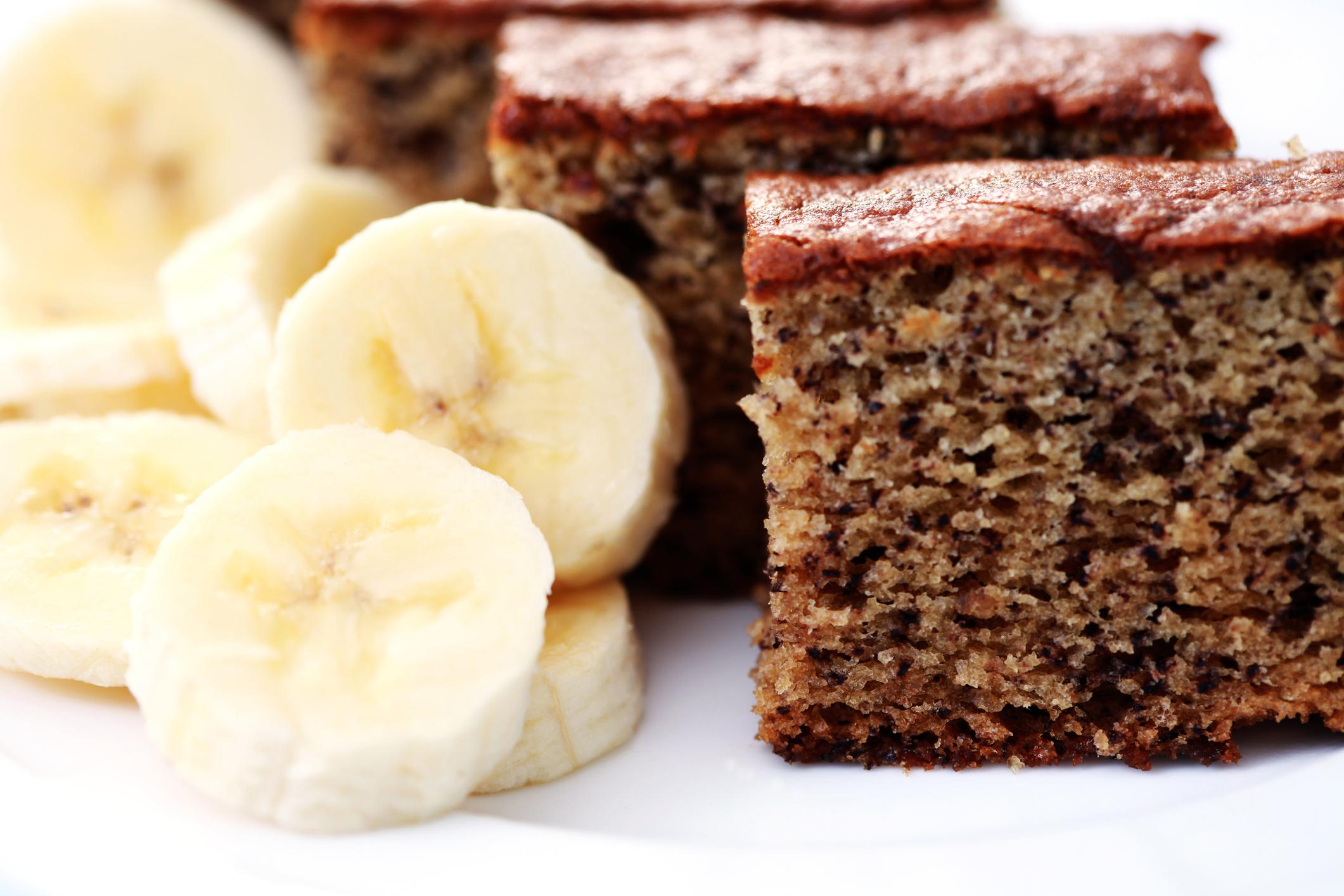 Many believed Prince Harry and Meghan Markle would have had a banana-flavored wedding cake, because Prince Harry reportedly loves anything banana-flavored. But, looks like Harry lost this wedding decision.
Next: This is not the first time Meghan worked with her chosen pastry chef.
2. Claire Ptak will be making the cake
Prince Harry and Meghan Markle chose pastry chef, Claire Ptak of Violet Bakery Cafe to create their dream wedding cake.
Much like Meghan, Ptak is a California-native living in London. But, that's not the only thing the two have in common. In fact, Ptak and Meghan have known each other for quite some time, as Meghan once interviewed her for for former lifestyle blog, The Tig.
Next: The royal couple went with something more classic for the frosting flavor.
3. The frosting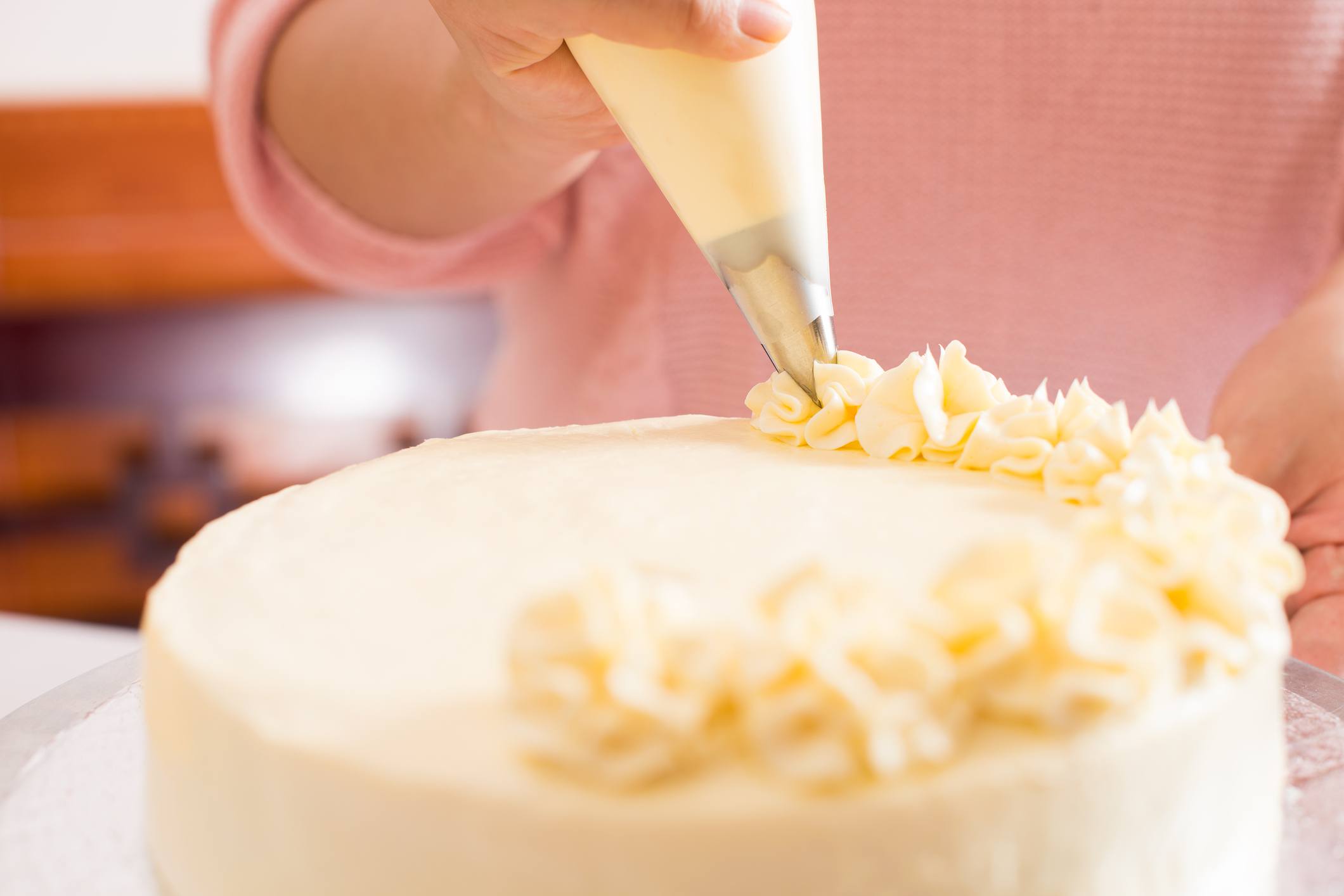 Like many traditional wedding cakes, Prince Harry and Meghan Markle decided on buttercream frosting. Hopefully the classic frosting flavor helped offset the surprising combination of cake flavors.
Next: The theme
4. Meghan Markle wanted it to have a spring theme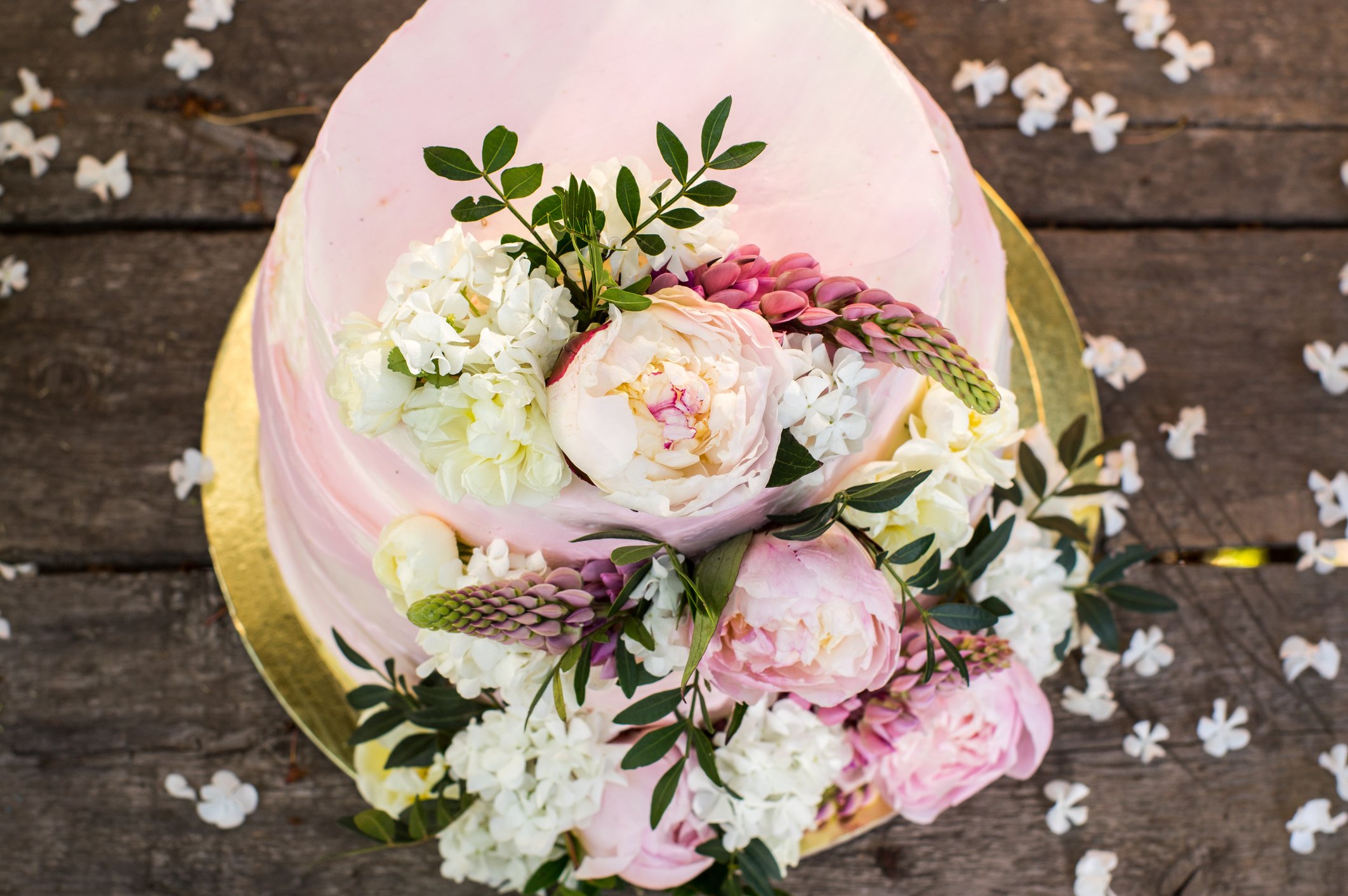 Because it was a spring wedding, Meghan Markle wanted her wedding cake to have a fresh, spring vibe. So, her and Ptak devised a plan to include fresh flowers as cake decoration.
Could these bright colors be hinting to other wedding details?
Next: The cake flavor reflects the 1 thing all British wedding cakes must have.
5. The royal wedding cake was elderflower and lemon-flavored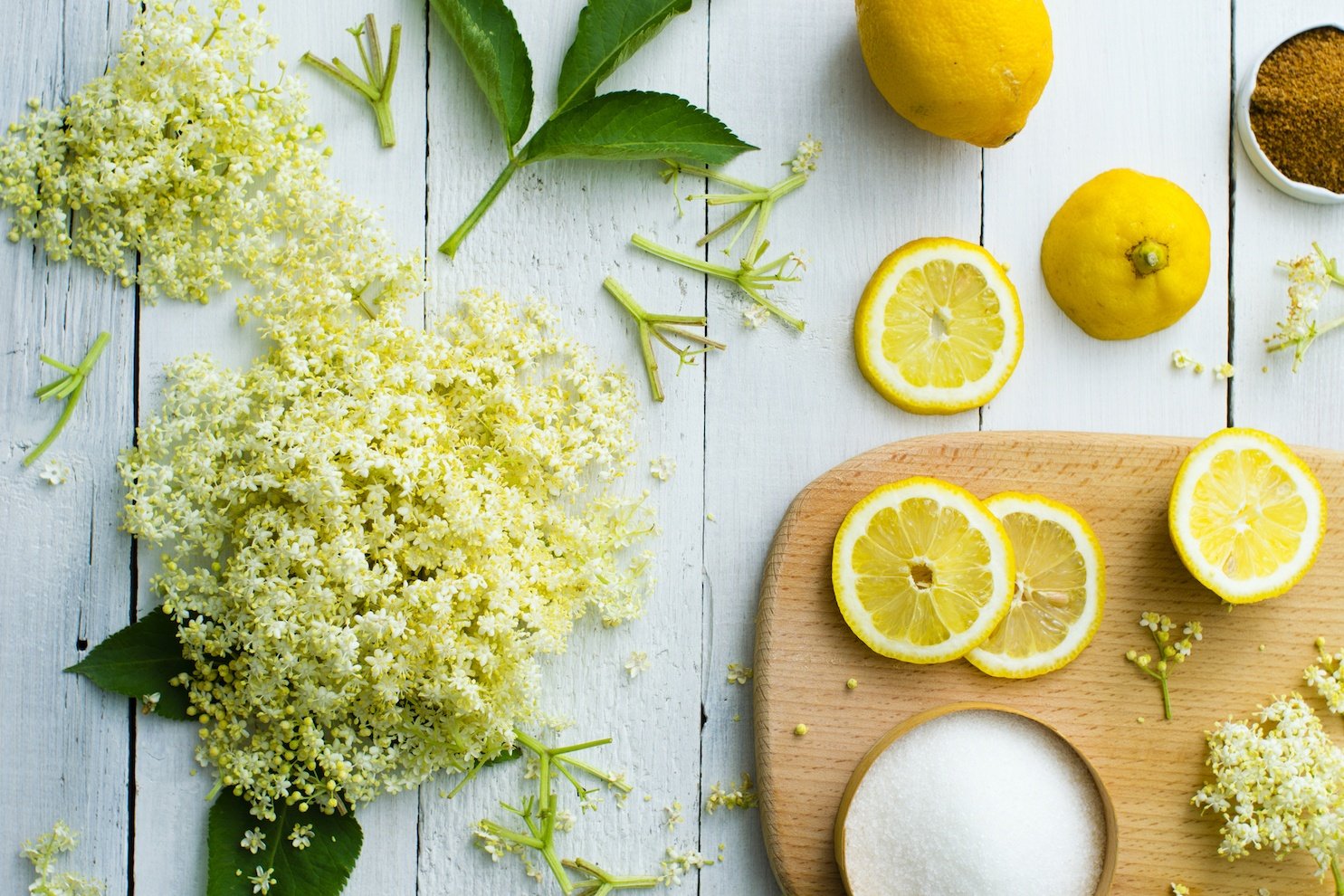 Sticking to the spring theme, Prince Harry and Meghan Markle decided on a fresh elderflower and lemon-flavored wedding cake. Lemon is one of the most popular wedding cake choices, as it is the perfect flavor for those who don't want to serve something too heavy and rich at their wedding.
In addition, lemon is right in line with an old British wedding tradition of including fruit in the bride's cake.
Next: Prince Harry and Meghan Markle broke this royal wedding tradition.
6. The size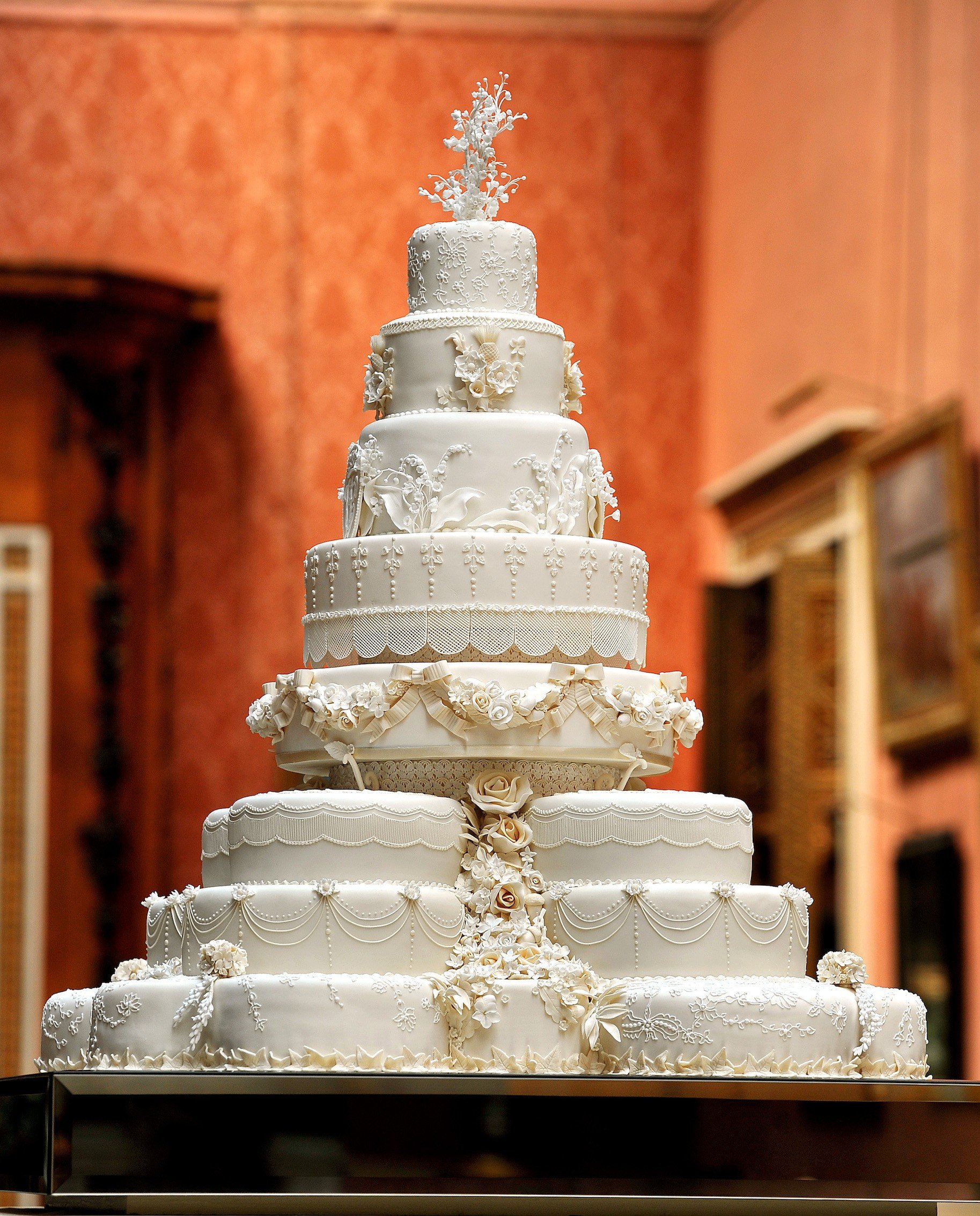 Contrary to what many thought, Prince Harry and Meghan Markle's royal wedding cake was on the smaller side of the spectrum (see page 10 for details).
Typically, royal wedding cakes are tall and elaborate. Case in point: Prince William and Kate Middleton's wedding cake was eight tiers with four three-tiered cakes as the base and a gorgeous five-tiered cake on top (it was basically five normal wedding cakes in one).
Next: Royal wedding cakes are expensive.
7. The cost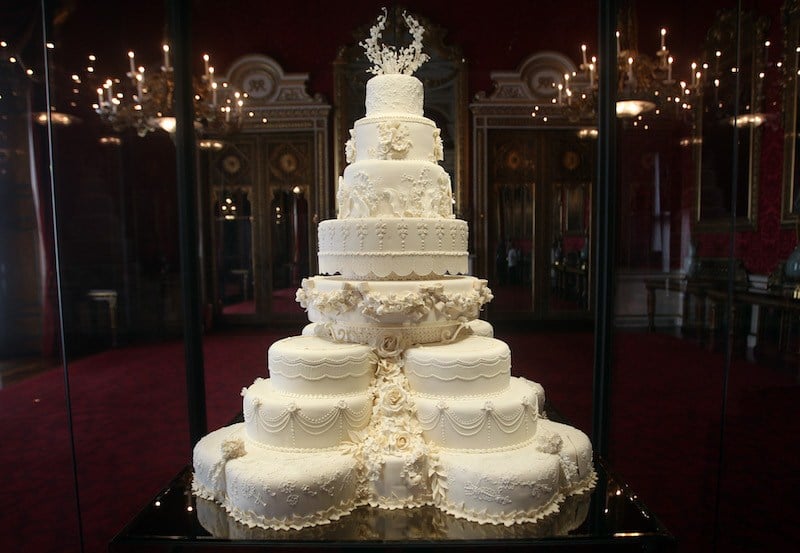 Prince Harry and Meghan Markle's royal wedding cake most-likely cost a pretty penny (or, pound). Case in point: Prince William and Kate Middleton's elaborate cake reportedly set them back $80,000.
Next: Guests probably weren't allowed to enjoy the cake at the wedding.
8. They probably won't eat it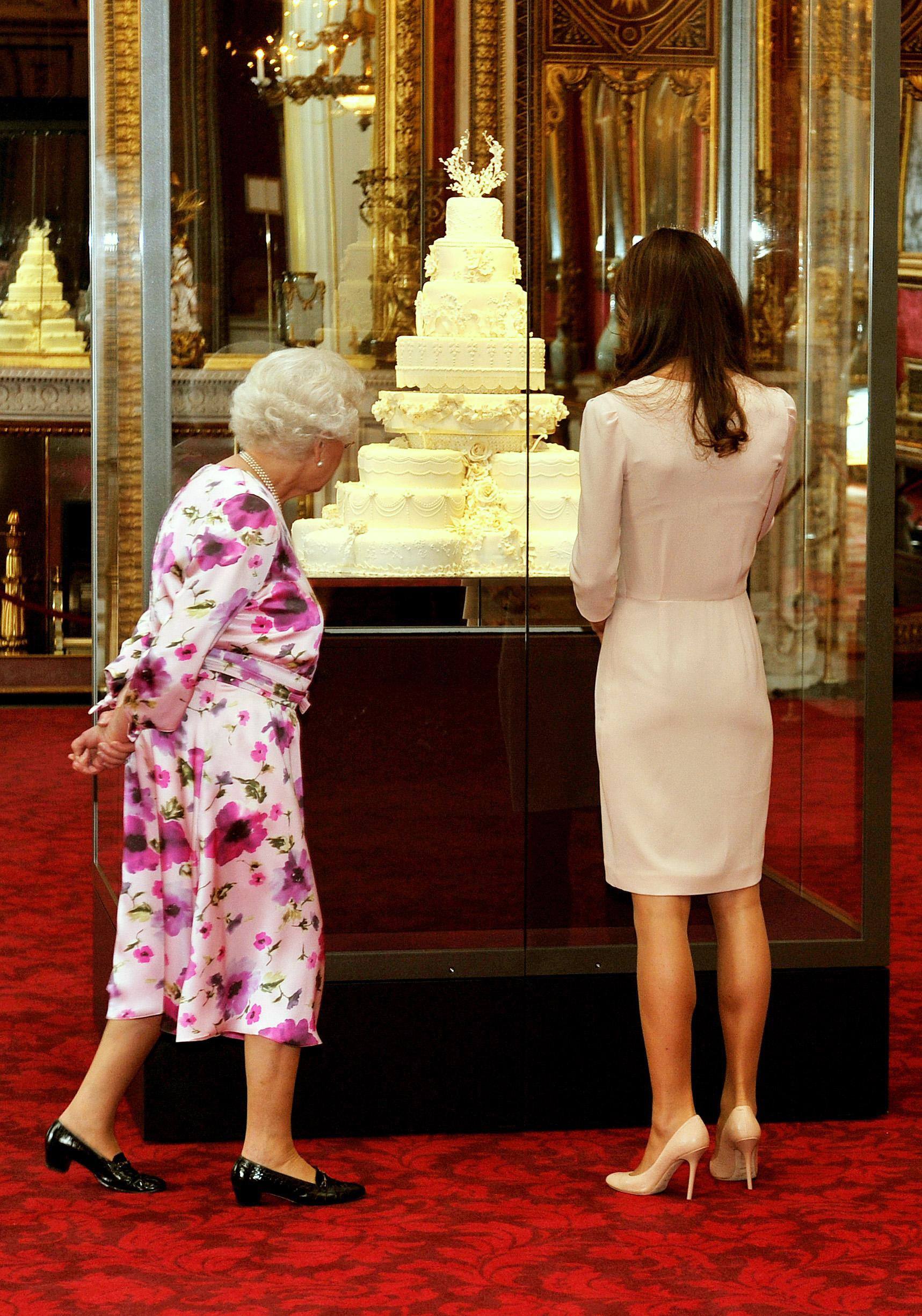 Chances are, the main wedding cake wasn't even be eaten (or, at least a good portion of it).
Following their nuptials, Prince William and Kate Middleton's enormous wedding cake was put on display for Buckingham Palace visitors to see. After that, slices of the cake were sent out to guests as a thank you gift.
Next: The amount of cake they save might reflect the amount of children they plan to have.
9. They'll save some cake for future occasions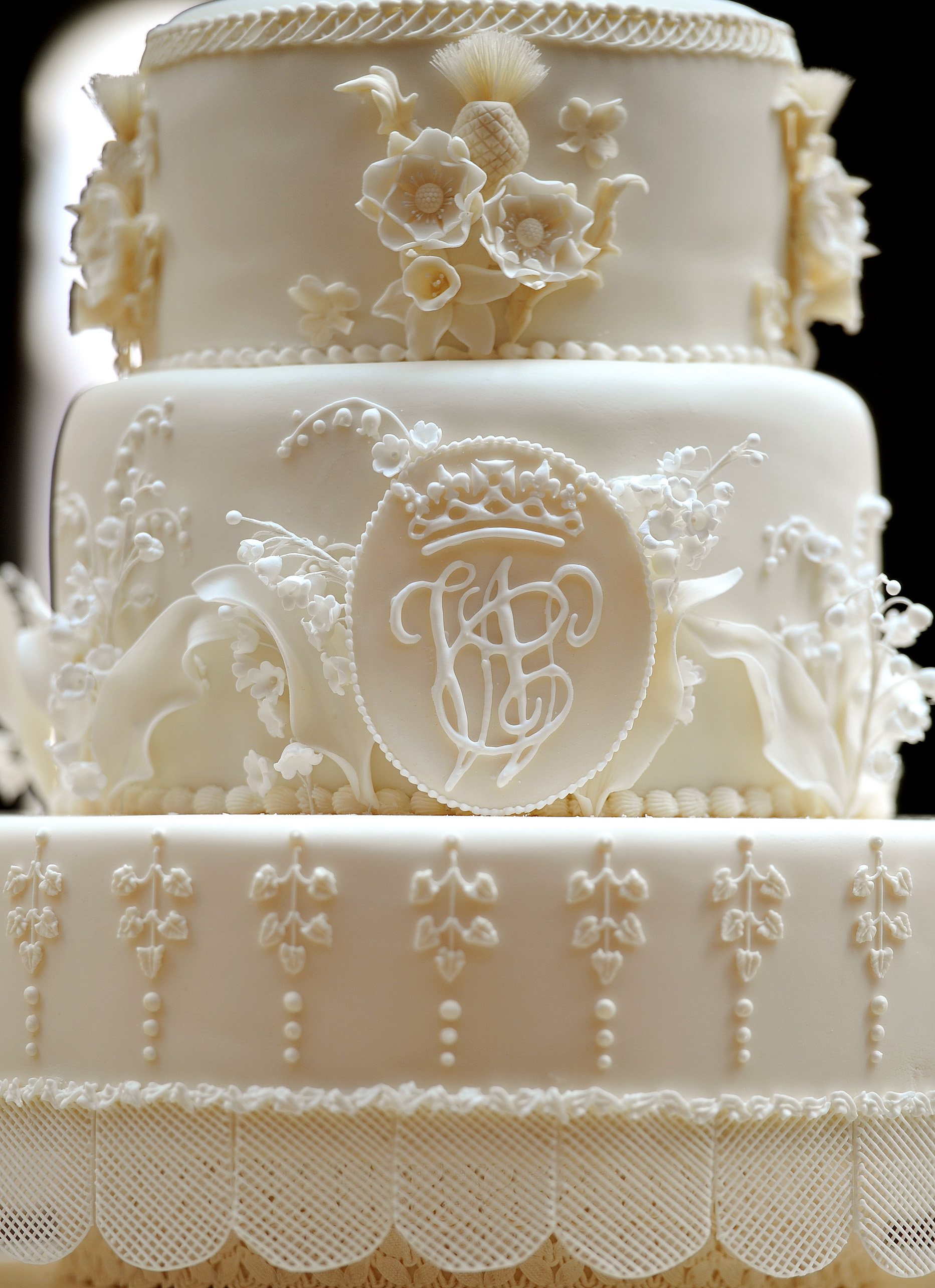 As it turns out, members of the royal family like to save their wedding cake for other monumental occasions like christenings. Prince William and Kate Middleton even chose their wedding cake flavor — fruit cake — based on how well it would age. Following their wedding, three tiers were saved for the future.
Guests at both Prince George and Princess Charlotte's christenings both enjoyed a tier from the Duke and Duchess' wedding cake. And with one tier left, this could mean that baby no. 3 is the last for the royal couple.
There's no telling how elderflower and lemon will hold up, but we imagine Prince Harry and Meghan Markle will keep the family tradition alive.
Next: What the cake looked like
10. Prince Harry and Meghan Markle's wedding cake
Unlike many traditional royal wedding cakes, Prince Harry and Meghan Markle went with something more modern. The lemon and elderflower cake was actually multiple cakes, displayed on gold stands and adorned in fresh flowers.
Could those two smaller cakes be an indication of how many children the couple plans to have?
Next: You won't believe how many pound of butter it took to make it.
11. An insane amount of ingredients
Creating a royal wedding cake is no easy feat, but Claire Ptak was up to the challenge. According to the royal family's Instagram account, it took 200 lemons, 500 eggs, 44 pounds of butter, flour, and sugar, and 10 bottles of Sandringham Elderflower Cordial to make Prince Harry and Meghan Markle's wedding cake.
Next: There might have been two wedding cakes.
12. There might have been second wedding cake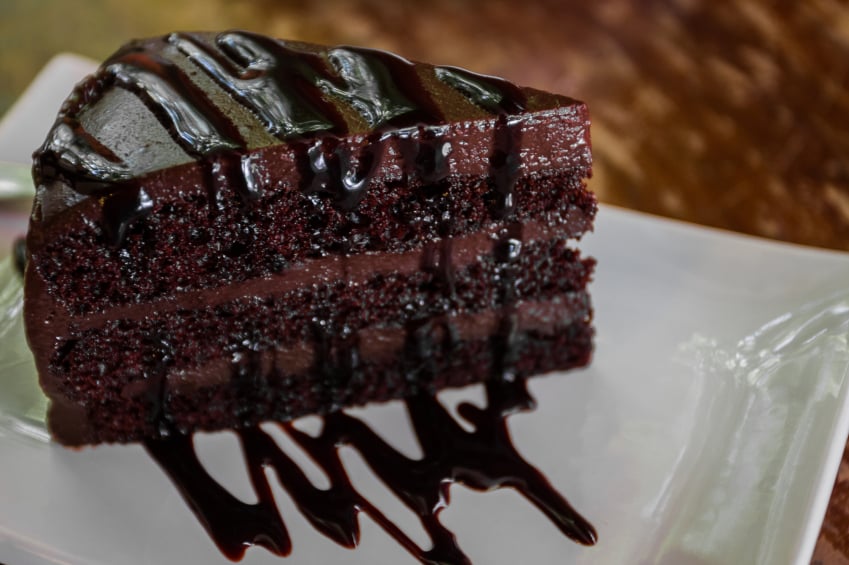 In addition to a lemon and elderflower cake — that might not have been allowed to be eaten — the royal bride and groom might have selected second wedding cake made with a secret family recipe.
For his wedding, Prince William requested a chocolate biscuit cake made from a royal family recipe. Could Prince Harry have done the same for his reception?
Check out The Cheat Sheet on Facebook!