Prince Harry and Meghan Markle's Valentine's Day Plans Make Us Love Them Even More
There's no doubting Cupid's love for the royal family, from the Duke and Duchess of Cambridge to Prince Harry and Meghan Markle, even Queen Elizabeth and Prince Philip. To us, their love stories are nothing short of fairy tales.
And while these lovebirds may have busy schedules, they must have time for a little romance on Valentine's Day, right? Well, you may be surprised — or not, depending on how much you know about Britain's favorite brood.
If you're wondering how Prince Harry and Meghan Markle celebrated Valentine's Day 2018, don't worry, we'll get to that. But first, let's take a look at how the most popular royals have spent the day in year's past.
Kate and William in 2012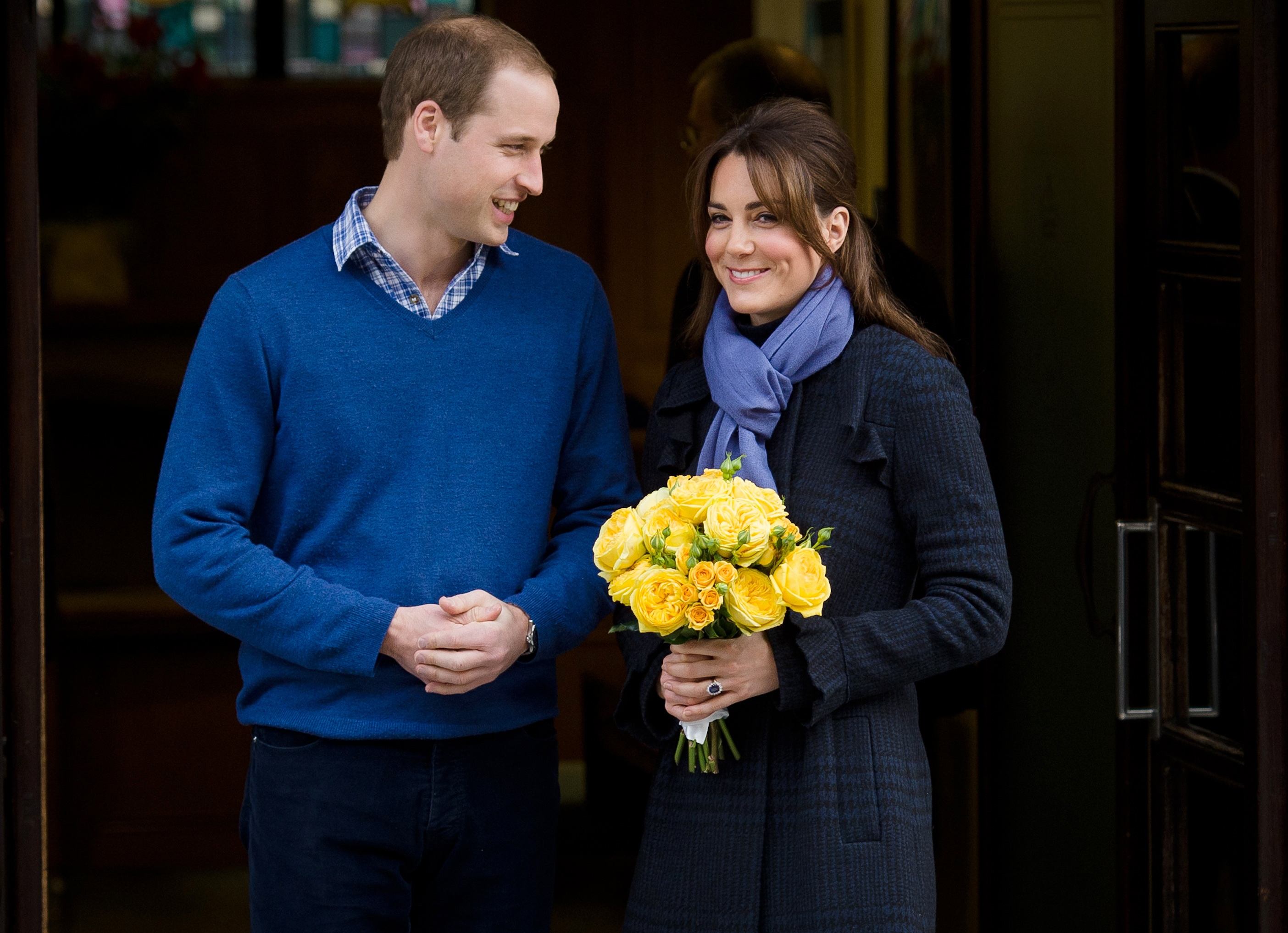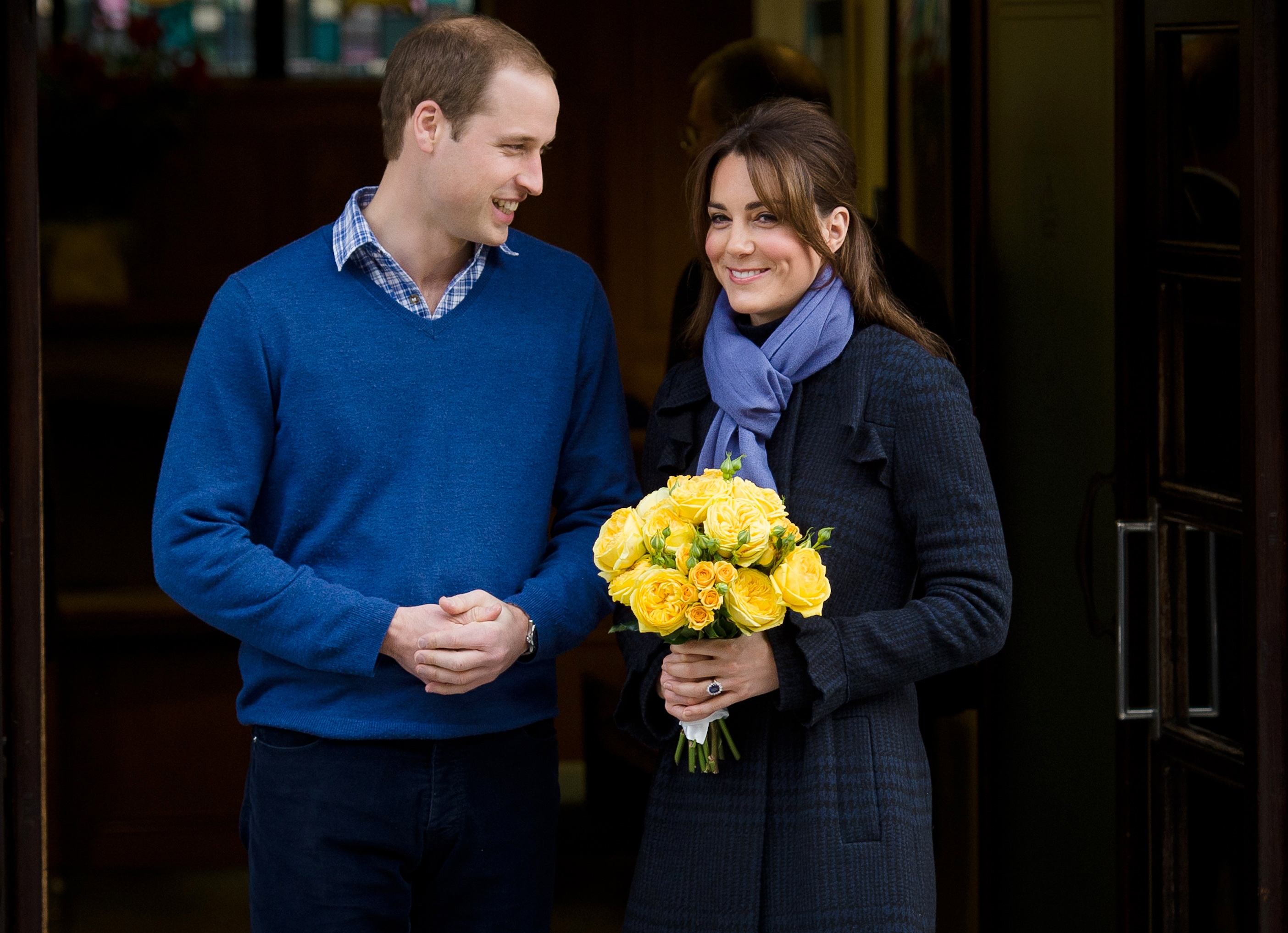 Feb. 14, 2012, was Kate's first Valentine's Day as a married woman and an official royal. And in true royal family fashion, the former didn't stop her from proving herself as the latter. The newly appointed Duchess of Cambridge visited Alder Hey Children's hospital and an Action on Addiction project.
As for William, he was in the middle of military training in Argentina. But that didn't stop him from sending his beautiful bride flowers and a card. How thoughtful.
Next: That wasn't the only holiday they spent apart.
The Duchess of Cambridge in 2014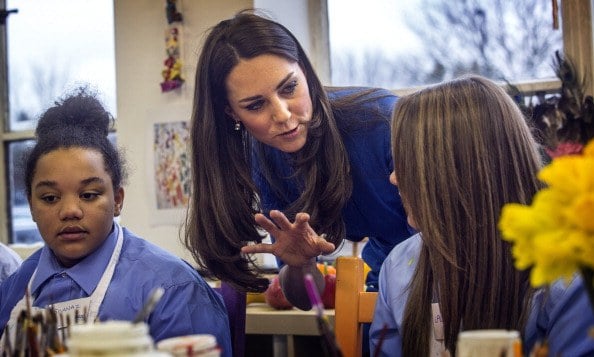 In 2014, the royal couple spent yet another Valentine's Day apart — each devoting time to a worthy cause, of course. Kate opened the ICAP Art Room at Northolt High School in Ealing, England — a fitting way for her to spend the day.
"Middleton has been a royal patron of The Art Room since January 2012," E! News reported. "During [her] visit, the royal met with staff and students and learned more about how the school and the charity work together."
Next: Here's what her husband was up to.
Princes William and Harry in 2014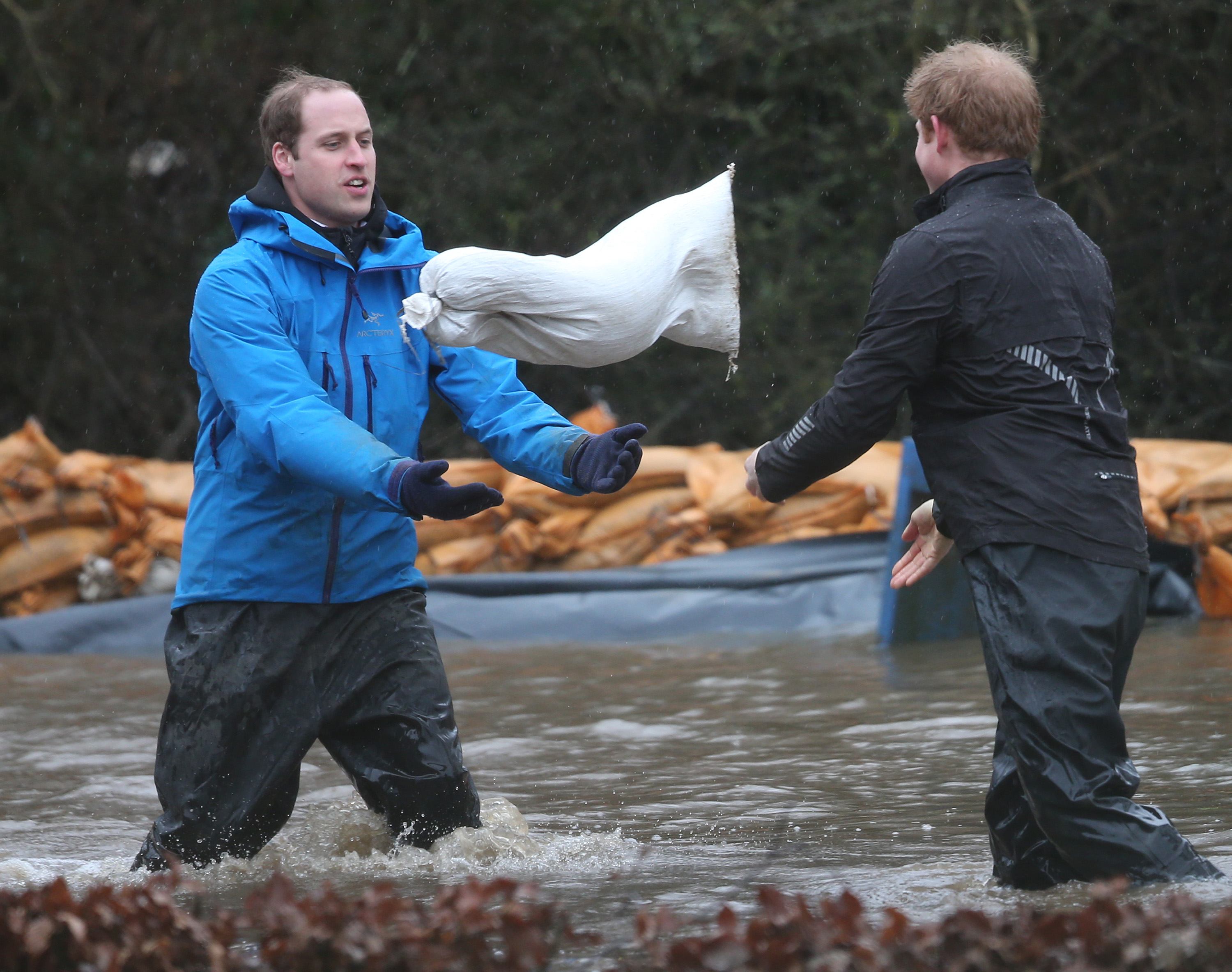 While Kate was spreading joy with her infectious smile (yes Kate, we love you), her husband and brother-in-law were fulfilling royal duties of their own. Princes William and Harry spent the morning in Datchet, Berkshire, contributing to relief efforts in communities affected by flooding.
And the best part of the story, as E! News reports it, is that the royals gave TV reporters a hard time about filming instead of helping. Classic.
Leave it to the royals to get down and dirty when help is needed.
Next: Picture-perfect Kate, at it again.
The duchess in 2017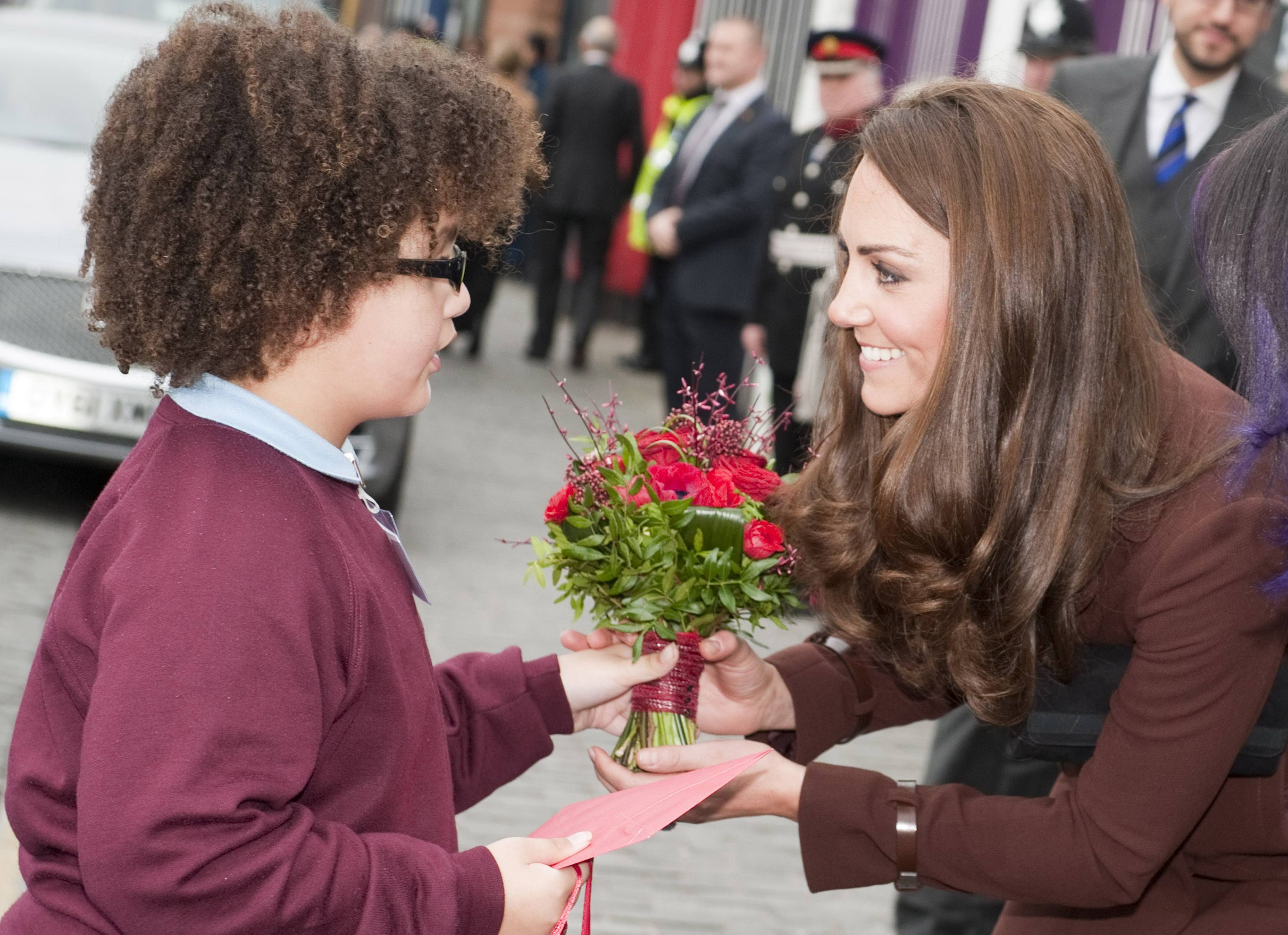 Why spend Valentine's Day with your husband when you can spend it with a bunch of military cadets? Well, in 2017, the duchess visited an airfield in Cambridgeshire, England, and did just that.
According to People, "Kate, who took over from Prince Philip as Honorary Air Commandant of the Air Cadets in December 2015, was introduced to the recruits of the Bedfordshire and Cambridgeshire Wing Air Training Corps, who are on the camp at RAF Wittering this week."
Next: This is Here's what Prince Harry and Meghan Markle have in store.
Prince Harry and Meghan Markle in 2018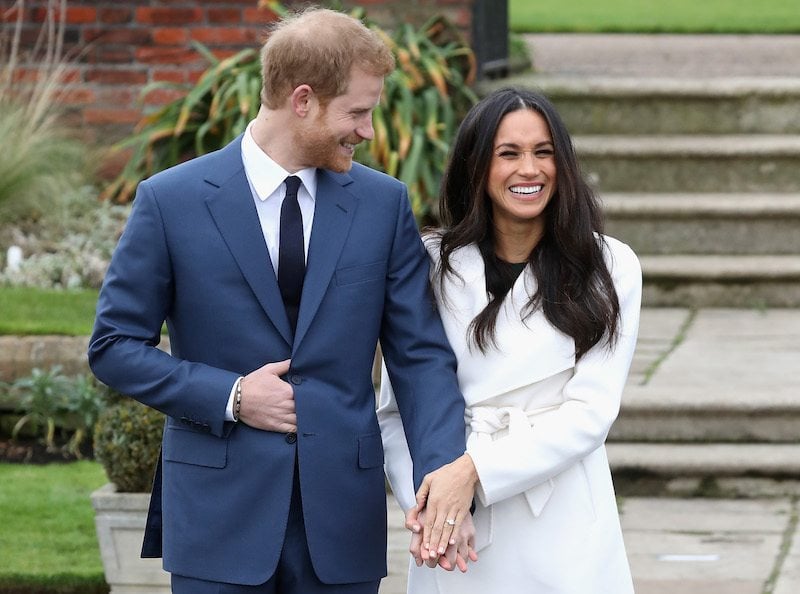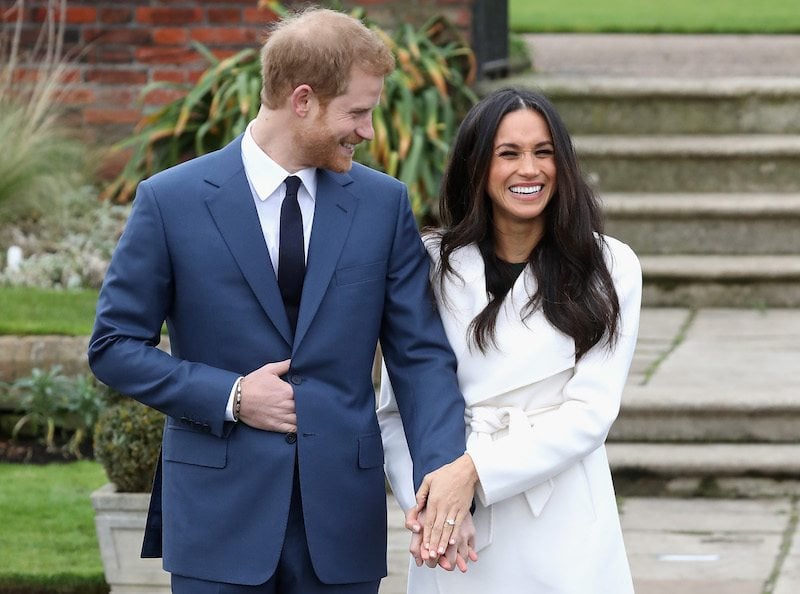 By now, it should come as no surprise that these royals didn't jet off to some far-flung destination for an exotic getaway. In 2018, everyone's favorite soon-to-be-newlyweds traveled to Scotland on official business.
Kensington Palace tweeted that the couple visited Edinburgh on February 13. After watching the firing of the One O'Clock Gun, they visited the Social Bite sandwich shop, which donates profits to social causes. The two will then attend a reception at the Palace of Holyroodhouse to celebrate Scottish Year of Young People.
We can't say what these lovebirds had in store for February 14, but we're sure they celebrated Valentine's Day in style, wherever they were. If it were up to us, though, we probably would've wanted to extend our stay in Scotland.
Next: This is Here's how Prince Harry and Meghan Markle spent their first Valentine's Day together.
Prince Harry and Meghan Markle in 2017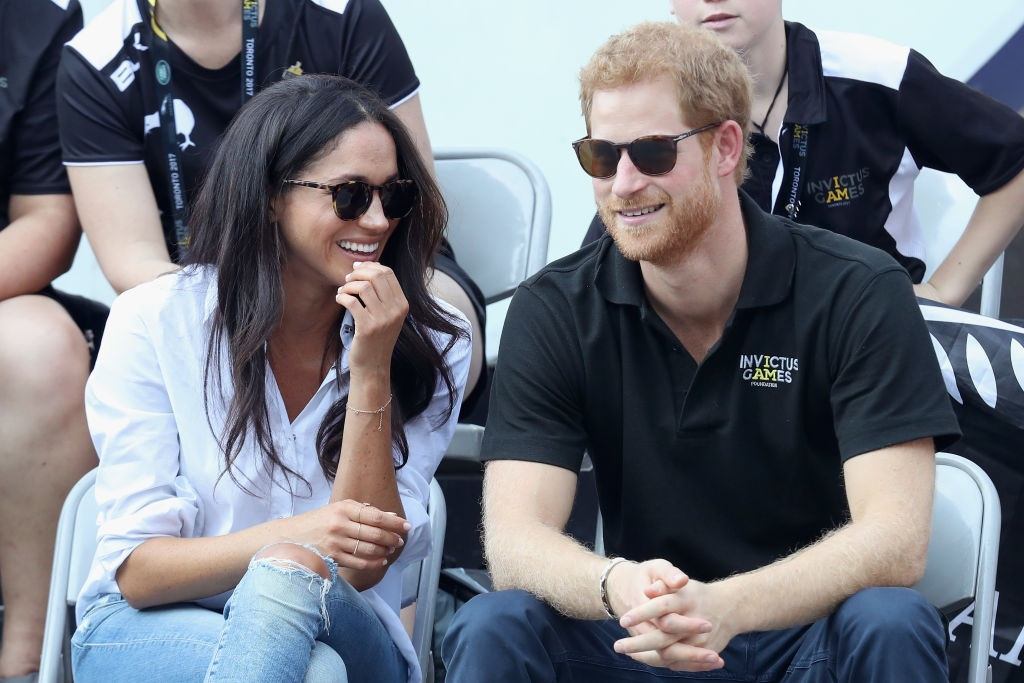 In 2018, Prince Harry and Meghan Markle took a departure from their previous Valentine's Day celebrations (especially Markle, which we'll touch on next). In 2017, the couple enjoyed a low-key night at home. Of course, a night in for them — at Kensington Palace — is quite different from a night in for us, but still, we like their style.
Next: Here's how Markle spent Valentine's Day before she was with Prince Harry. 
Meghan Markle had very different plans back in 2015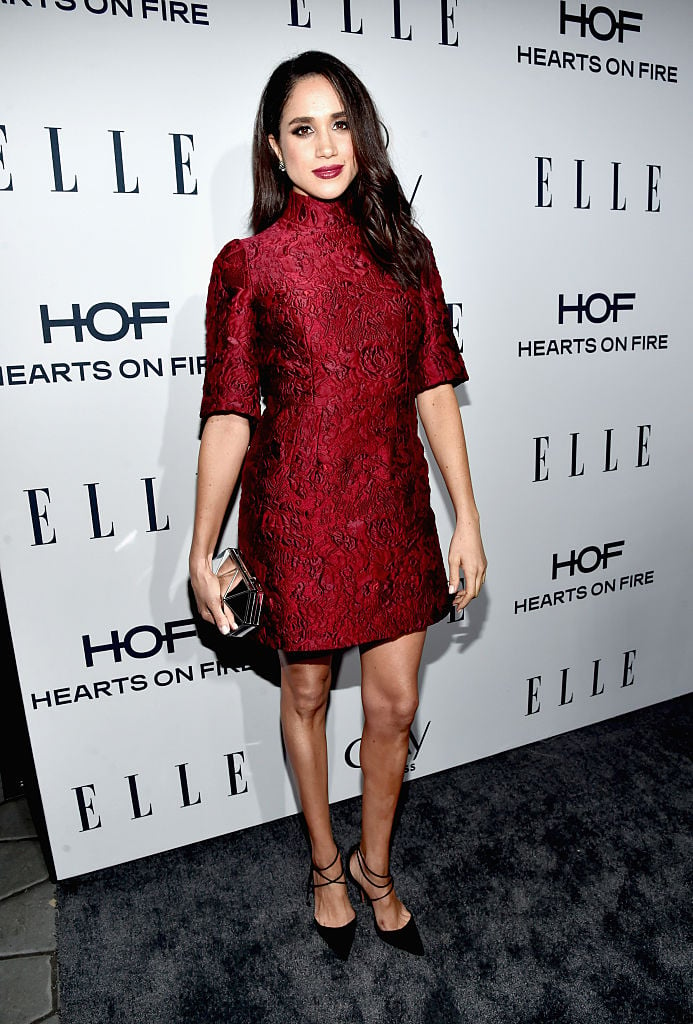 Markle is truly a woman after our own heart. She's passionate about social issues, she cares about women's rights, and when she was single, she made Valentine's Day all about herself.
Back when Markle had her lifestyle blog, The Tig, she discussed the importance of being "your own Valentine." And to Markle, that meant cooking a beautiful dinner, wearing your best outfit, and celebrating your own self-worth.
Cheers to you, Ms. Markle. We appreciate you.
Check out The Cheat Sheet on Facebook!