Inside the Beautiful Homes of Prince Harry and Meghan Markle
They might be members of royalty but Prince Harry and Meghan Markle live somewhat humble lives (at least compared to the rest of their family). Unlike Prince William and Kate Middleton, who share a 20-bedroom Kensington Palace apartment, the Duke and Duchess of Sussex call Nottingham Cottage (a small two-bedroom cottage adjacent to the palace) home. But, that's not the only royal real estate in their names. In addition to Nottingham Cottage, the queen recently gifted the newlyweds two vacation homes — one in Sandringham, where the royals spend Christmas, and one in Windsor.
Curious to know what it's like to live in some of the family's most humble abodes? From their home base to their vacation homes, we take a look inside the beautiful homes of Prince Harry and Meghan Markle, ahead.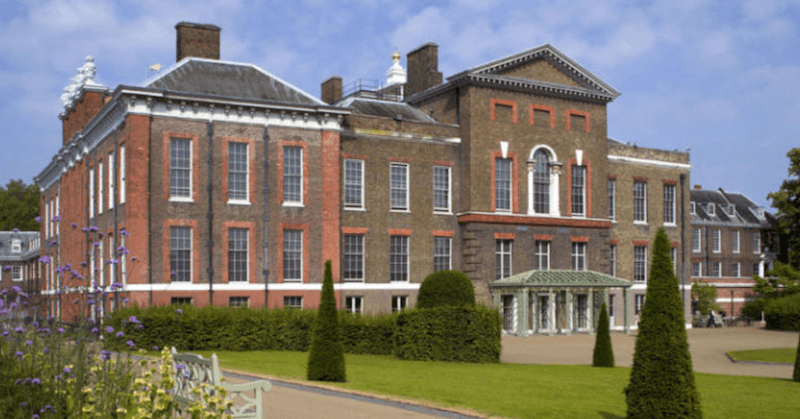 Inside Nottingham Cottage at Kensington Palace
Located down the road from Buckingham Palace in London, many members of royalty have called Kensington Palace home. That said, not everyone lives inside the actual palace. While technically sits on the palace grounds, Nottingham Cottage is a private two-bedroom home adjacent to the family's lavish apartments (where William and Kate live) and staff housing.
Before Harry met the love of his life, the small home made for a nice bachelor pad. However, after meeting Meghan, it quickly turned into the couple's first home together. Following the couple's engagement — which reportedly took place inside the cottage over a home cooked meal — Meghan moved into the royal residence and the couple has called it their home base ever since.
Nottingham cottage reportedly has two small bedrooms, a kitchen, a small living room, and a bathroom. It also has a small outside garden and backyard space where Harry allegedly installed a hammock. Now that Meghan lives there, many speculate the decor is similar to her Toronto home. Judging by the photos she once shared on social media, she has a relaxed home decor style with a lot of neutral and subtle bohemian vibes. She apparently also loves peonies, Diptyque candles, and art.
In addition to the home decor, Meghan likely set up an area where she can practice yoga at home. As the daughter of a yoga instructor, she likes to keep up with her practice.
While Nottingham Cottage holds a special place in Harry and Meghan's hearts, it is likely they won't stay there forever. According to various reports, the couple will likely move into Apartment 1 in Kensington Palace following an extensive renovation. The palace apartment is located next door to William and Kate and once completed will feature a whopping 21 bedrooms.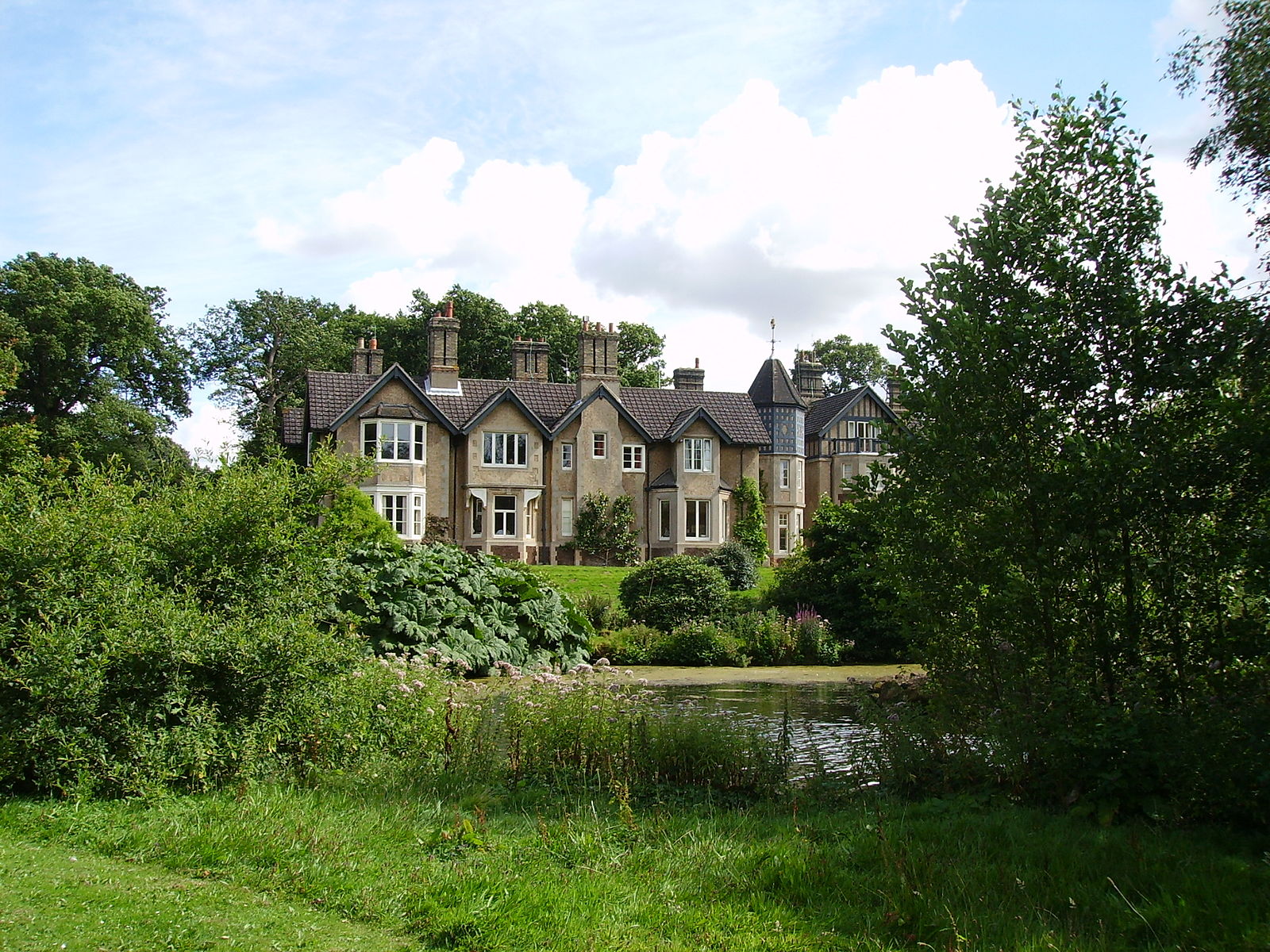 Inside York Cottage at Sandringham Estate
Following their nuptials, the queen gifted Harry and Meghan their very first vacation home. Before it was a wedding gift, York Cottage at Sandringham Estate served as guest and staff accommodation during the holidays, as the royal family spends every Christmas at the estate.
Despite being described as "three Merrie English pubs joined together," York Cottage has received a lot of guest complaints over the years. Originally intended as overflow for guests at Sandringham, George V's (the queen's grandfather) called it home for 33 years.
The cottage was designed by Colonel Edis, who was, allegedly, not an architect. According to reports, his lack of experience resulted in "twisting passages, narrow stairs, and bedrooms the size of a housemaid's cupboard." On top of that, it is believed to be haunted.
With Meghan's great taste — and seemingly endless budget — she can hopefully turn the so-called "grim" brick house into a gorgeous country home.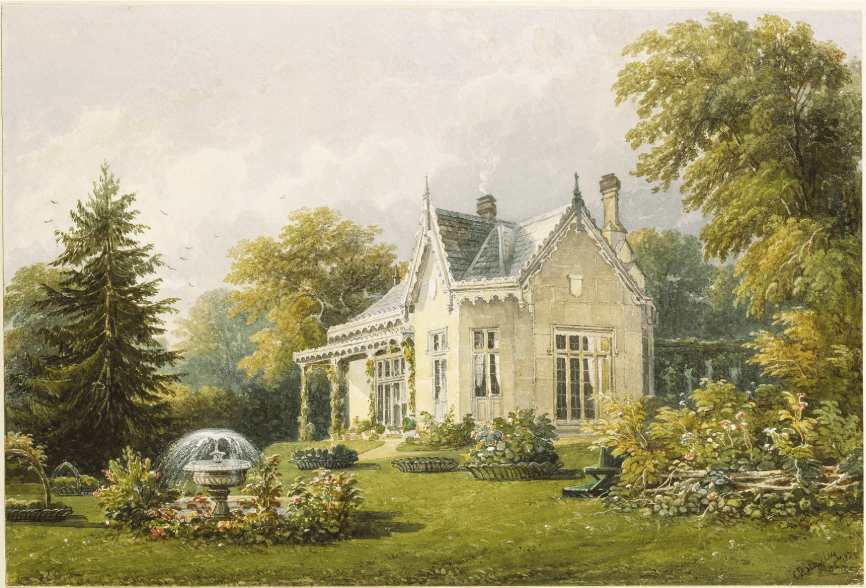 Inside Adelaide Cottage at Windsor Castle Estate
Just two months after the couple's wedding, the queen gifted them another vacation home — this time at Windsor Castle, where they said their "I do's." Whether she felt sorry about making them stay in a haunted house on Sandringham Estate, or it's royal family protocol, the new Mr. and Mrs. are very lucky in the real estate department.
Located down the road from the main castle grounds and across the way from Frogmore House — where the couple held their wedding reception — the 19th century home looks like something straight out of a fairytale.
Initially intended for Queen Adelaide — the wife of King William IV — Adelaide Cottage is a charming English abode decorated with gilded dolphins and rope that originated from the family's 19th-century royal yacht, HMY Royal George. It also features a stunning Graeco-Egyptian marble fireplace.
The couple's newest piece of real estate will likely undergo some more renovations — and definitely re-decorating — before they call it home away from home.
Inside WestfieldLarge in Cotswolds
Harry and Meghan also have a fourth home in the Oxfordfordshire part of Cotswolds. The newlyweds reportedly signed a two-year lease for WestfieldLarge — a house on the grounds of the Great Tew Estate.
Known for its quintessential English charm, the luxury estate home is not too far from the royal couple's friends David and Victoria Beckham, as well as Soho Farmhouse where Meghan celebrated her spa-style bachelorette party. And, according to reports, the royal couple rented the estate house before their royal wedding as a trial run for their future weekend home.
Oxfordshire is a centuries-old village located in south-central England and has quickly become a popular summer destination. The town itself is often referred to as the "one of the prettiest villages in England" with the Great Tew Estate being one of the most famous assets.
Check out The Cheat Sheet on Facebook!