Princess Beatrice and Princess Eugenie Just Broke This Major Royal Family Rule
When it comes to family rules, royals have a lot of them. And while the queen's grandchildren — hello Prince William and Prince Harry — have mastered the art of rule-breaking, not every rule can be tampered with. Case in point: Princess Beatrice and Princess Eugenie recently broke a royal family rule that could get them in major trouble with their grandmother.
Albeit harmless, Beatrice and Eugenie — along with their mother, Sarah Ferguson — just broke one of the biggest royal family rules. The sisters autographed a painting of one of Ed Sheeran's guitars, and are auctioning it off to support Children in Crisis, an organization focused on education, protection, and care for forgotten children.
https://www.instagram.com/p/BkNamR3n87i/?hl=en&taken-by=sarahferguson15
Like other members of royalty, Sarah, Beatrice, and Eugenie are heavily involved in a variety of charities. In fact, Sarah is the founder of Children in Crisis and serves as the organization's life president. Also, both of her daughters are global ambassadors.
According to Children in Crisis' website, Beatrice spent three months as the charity's research and development intern and even auctioned her famous royal wedding hat in support of the organization. Eugenie also plays an important role, as she has her hand in organizing high-profile events to benefits Children in Crisis.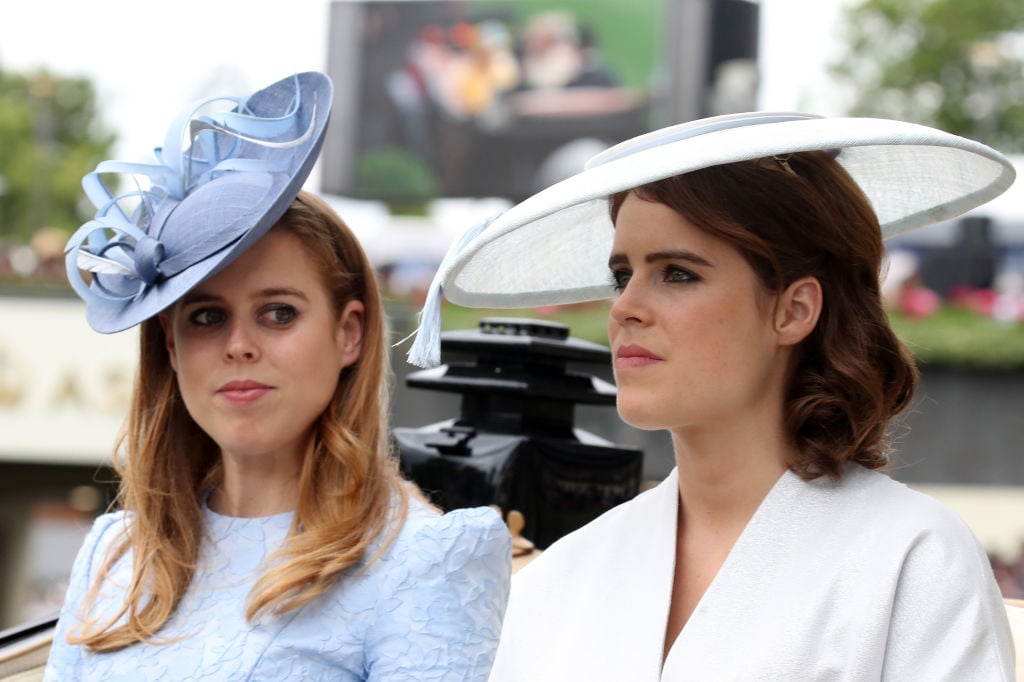 No autographs
So, what does all of this have to do with royal family rules? As it turns out, it is against royal family protocol to autograph anything — even if it is for charity. While the rule seems silly, there is a perfectly good reason for it. To avoid the forging of royal family signatures, the family has a strict anti-fraud policy that asks all members of the family to avoid signing autographs.
No social media
In addition to signing the painting, Sarah and Eugenie broke another strict royal family rule: No social media accounts. Despite royal family protocol, both the princess and her mother use Instagram to interact with fans and share telling insight into one of the most influential families in the world.
https://www.instagram.com/p/Bju–mUA1Wj/?hl=en&taken-by=princesseugenie
When Meghan Markle and Prince Harry's relationship became more serious, Meghan famously shut down all of her social media channels, including her lifestyle blog, The Tig. So, why are Sarah and Eugenie allowed to have Instagram? Some believe it has to do with the family's ranking.
Although both women hold royal titles, Sarah and Eugenie are not full-time royals. Because of that, the queen is most-likely not that concerned with their newfound social media habits. On top of that, it is not like Sarah and Eugenie's accounts tamper with the royal family's reputation. Both royal women use their platforms to draw attention to the various causes and organizations they work with, including Children in Crisis.
For more royal family rules, click here.
Check out The Cheat Sheet on Facebook!