Pro Tips for Hosting the Best Super Bowl Party Ever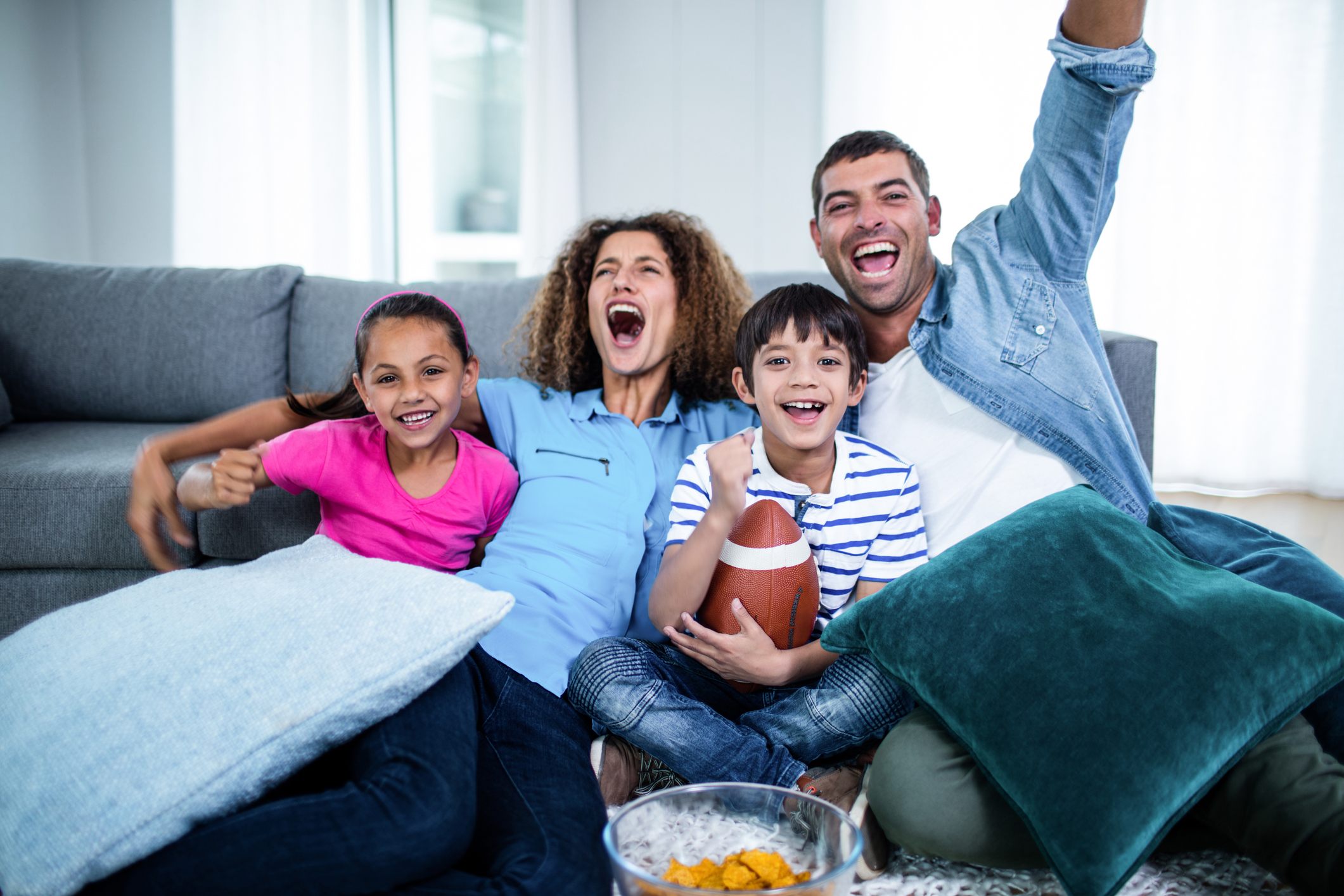 Super Bowl 52 is almost here, which means that folks from coast to coast will be donning their favorite team's colors and chowing down on some finger-licking football fare. Sports fan or not, we all know the best part about Super Bowl Sunday is getting together with fellow fans, eating a week's worth of wings, and, of course, reveling in a little friendly competition. That's right, we're talking about the party, of course!  
If you'll be hosting the year's most-watched sporting event, then it's time to get your game face on. Follow these pro tips, and you'll be the MVP(P) (most valuable party planner) of Super Bowl Sunday.  
1. Cover the coffee table with paper
Aside from making sure that the coffee table is cleared of clutter, there's another precautionary measure you should take before your guests arrive. During the game, the coffee table will inevitably serve as the home base for food, so be prepared for surprise spills and sticky fingers galore.
Throw a tablecloth on there, or, if you're expecting an overly-rowdy crowd, get a roll of thick, brown paper and tape it down. Not only will this ensure that your coffee table stays protected, but it will make clean-up a breeze.
Next: During the big game, timing is everything. 
2. Time hot dishes accordingly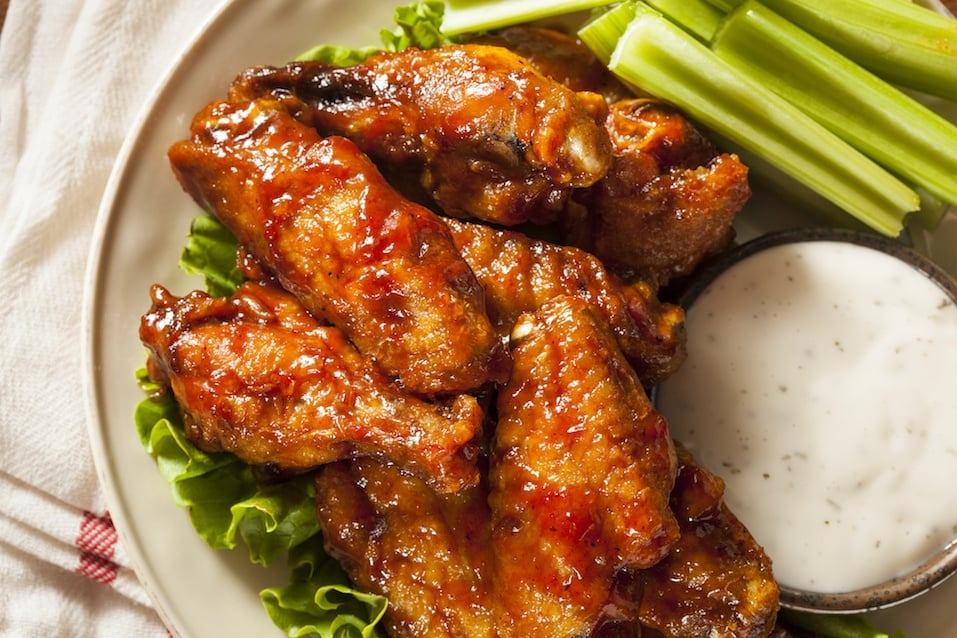 The Super Bowl is a marathon, not a sprint. With that mind, it's best to make a list, and stick to it. Do some math, and write down the exact time each dish should go in the oven or on the grill, based on its cooking time. Space your bigger dishes out, and put the first round out prior to kickoff, and the second round out a few minutes before halftime.
Next: Do the prep work beforehand, so that everyone has what they need.
3. Have plenty of silverware roll-ups and small snack plates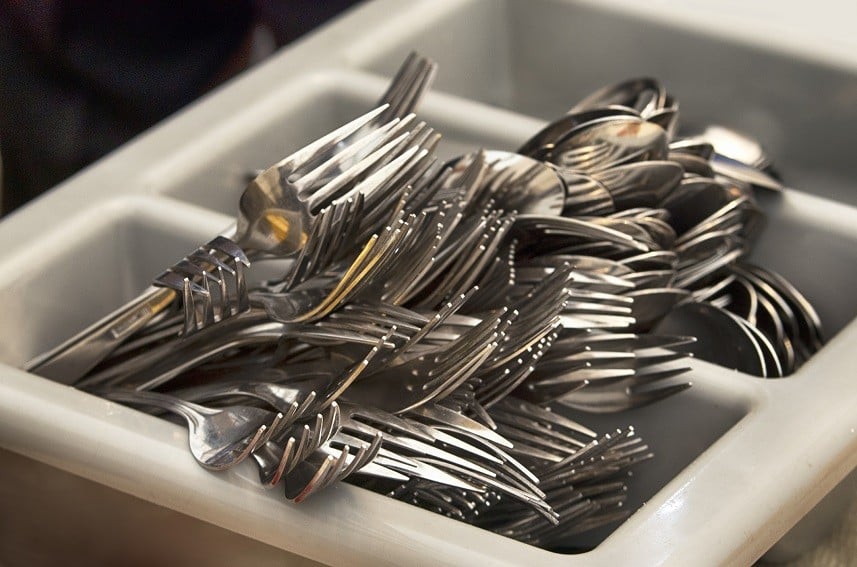 There will be tons of food, and table space will be limited. To avoid any elbows in the face, put the larger, hot dishes on the kitchen or dining room table, buffet-style. Put out silverware roll-ups and small plates so that people can help themselves throughout the game.
Next: Have you planned for the number of guests you're expecting?
4. Have open seating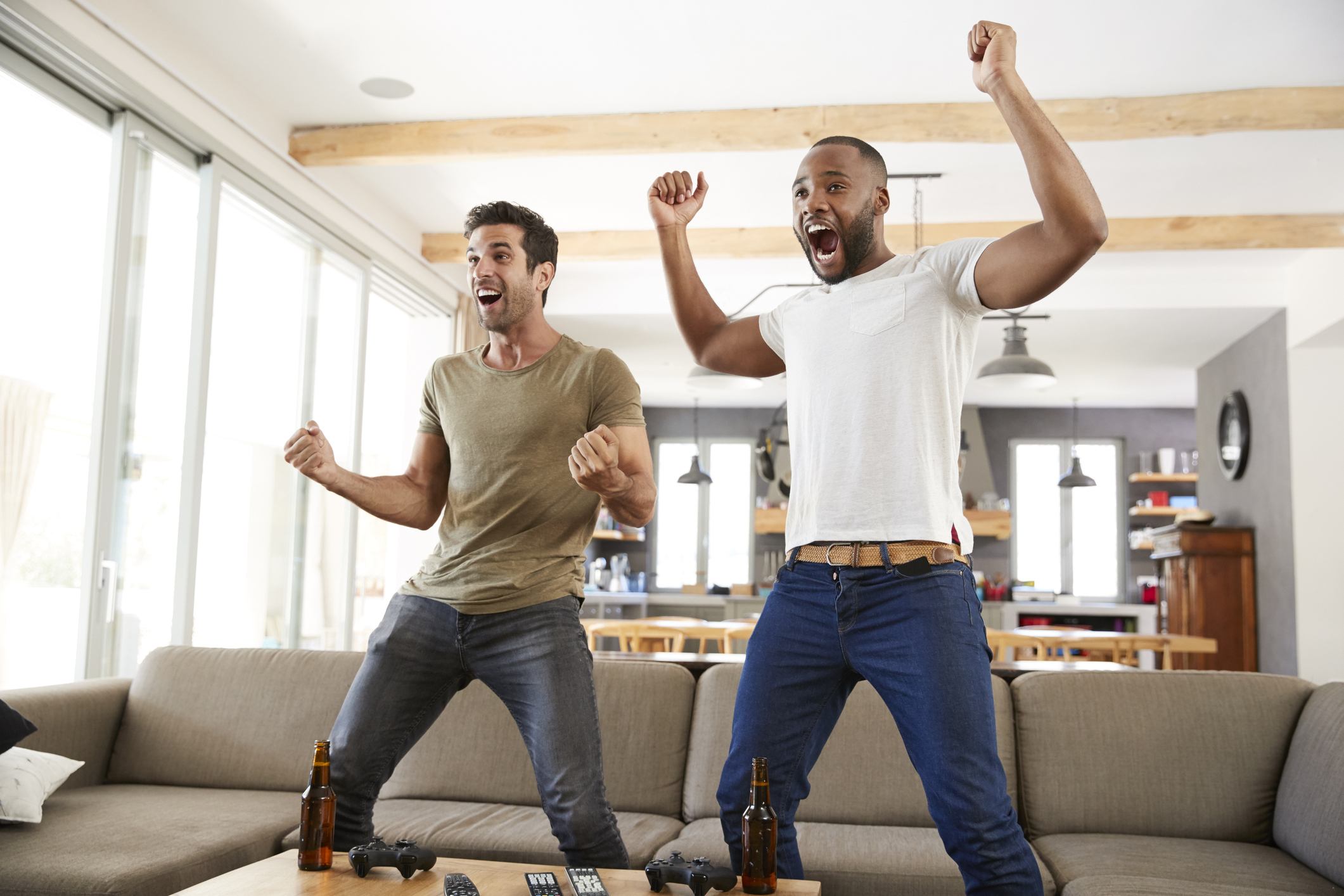 Football fans are a hardy breed. And come Super Bowl Sunday, they won't settle for anything less than front row seats (unless, of course, they're able to score nosebleeds at the actual game, but that's neither here nor there).
The fact is, you'll want to have plenty of seating available, and the best way to ensure just that is by rearranging some furniture. Bring in kitchen and dining room chairs, move the sofa and love seat around if needed, and make any other temporary design renovations you need to keep your guests happy.
Next: Keep things simple. 
5. Stick to finger food (for the most part)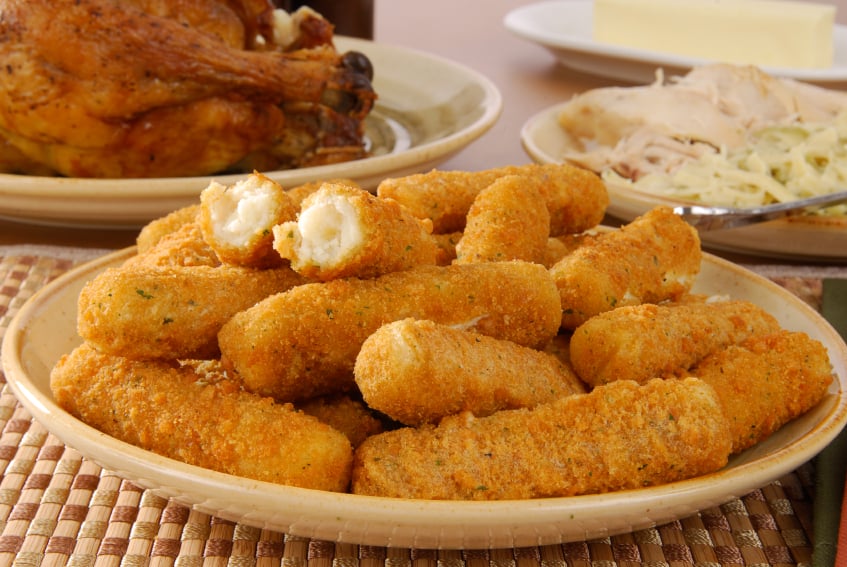 We agree that hot, fork-and-knife dishes are necessary (because yes, there's plenty of room for mac and cheese). However, don't overwhelm yourself by cooking up a feast. Naturally, people will be more interested in watching the game than having a sit-down meal.
So, stick to the basics, for the most part, and give the people what they want — like wings, nachos, and dips.
Next: It's all in the details. 
6. Put out a basket of wet wipes for wing-eaters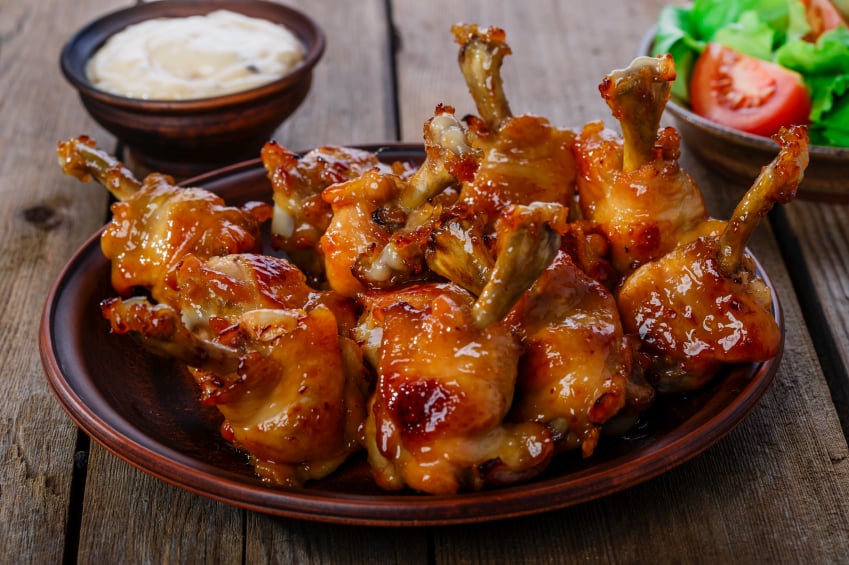 Speaking of all those wing-eaters, don't forget to have an ample supply of not just napkins, but wet wipes. When it comes to mowing down on sauce-covered wings, there's no way around sticky fingers. Everyone will have them, and they will need to wipe them off. And trust us, your guests will appreciate the thought behind his winning detail.
Next: Give everyone a fair chance.
7. Divide popular snacks into smaller bowls, and set up multiple zones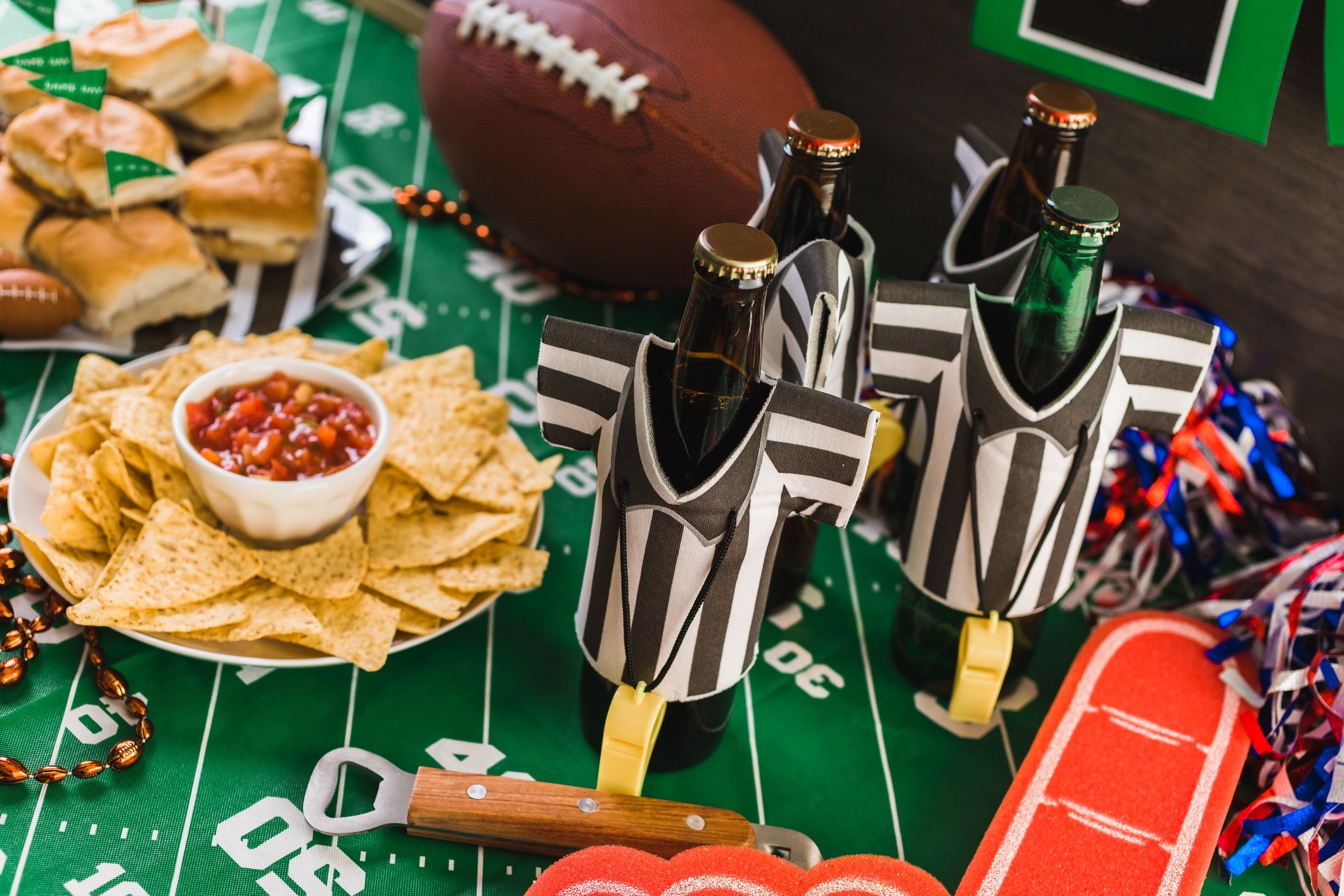 It's a tale as old as time. The predicament of the century. You're at a party at someone else's house, and there's a mound of freshly-made guacamole on the coffee table. And there you are, stuck on the opposite end of the sectional sofa. Sure, you could get up and retrieve one chip at a time, but then you'd be blocking the TV, and nobody wants that.
To make sure you avoid this terrible scenario at your own Super Bowl party, simply portion out the dips, in particular, into smaller bowls. Place each, along with a bowl of chips, in more than one location, like on an end table next to the couch.
Next: Do yourself a favor and keep all of this in one place.
8. Establish a booze station
The last thing you want is random 30-racks scattered around your house. So, because people will likely show up with something to contribute in the way of alcohol, make sure there's a place to stash it.
Before anyone arrives, set up a bar area, complete with an ice bucket, cups, glasses, bottle openers, soft drinks, and lime slices. It'll keep your guests happy, and they'll feel comfortable serving themselves.
Next: This is the most important tip of them all.
9. Post local taxi service information for anyone who'd like to call a cab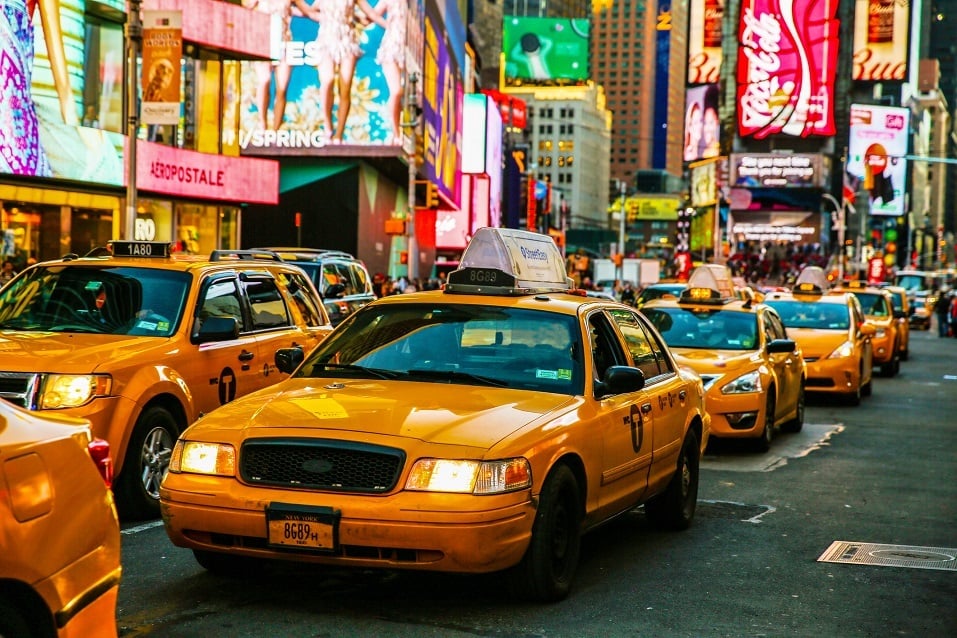 To dovetail off the previous point, it's the Super Bowl — there will be beer, there will be wine, there will be people getting drunk. And no host wants to send a bunch of merry (or not so merry, depending on how the game turns out) guests on their way (and behind the wheel) if they've had too much to drink.
That said, there is one thing you can do to help prevent drinking and driving. Encourage those who've had a little too much to drink to call a designated driver, without making it a big deal. Simply post local taxi information, along with your address, in a place where everyone will see, like the bathroom or by the front door. That way, folks won't feel embarrassed (not that anyone ever should) if they need to leave their car for the night, and take a cab home.
Next: Don't set yourself up for a mess at the end of the night.
10. Have plenty of recycling and trash can space available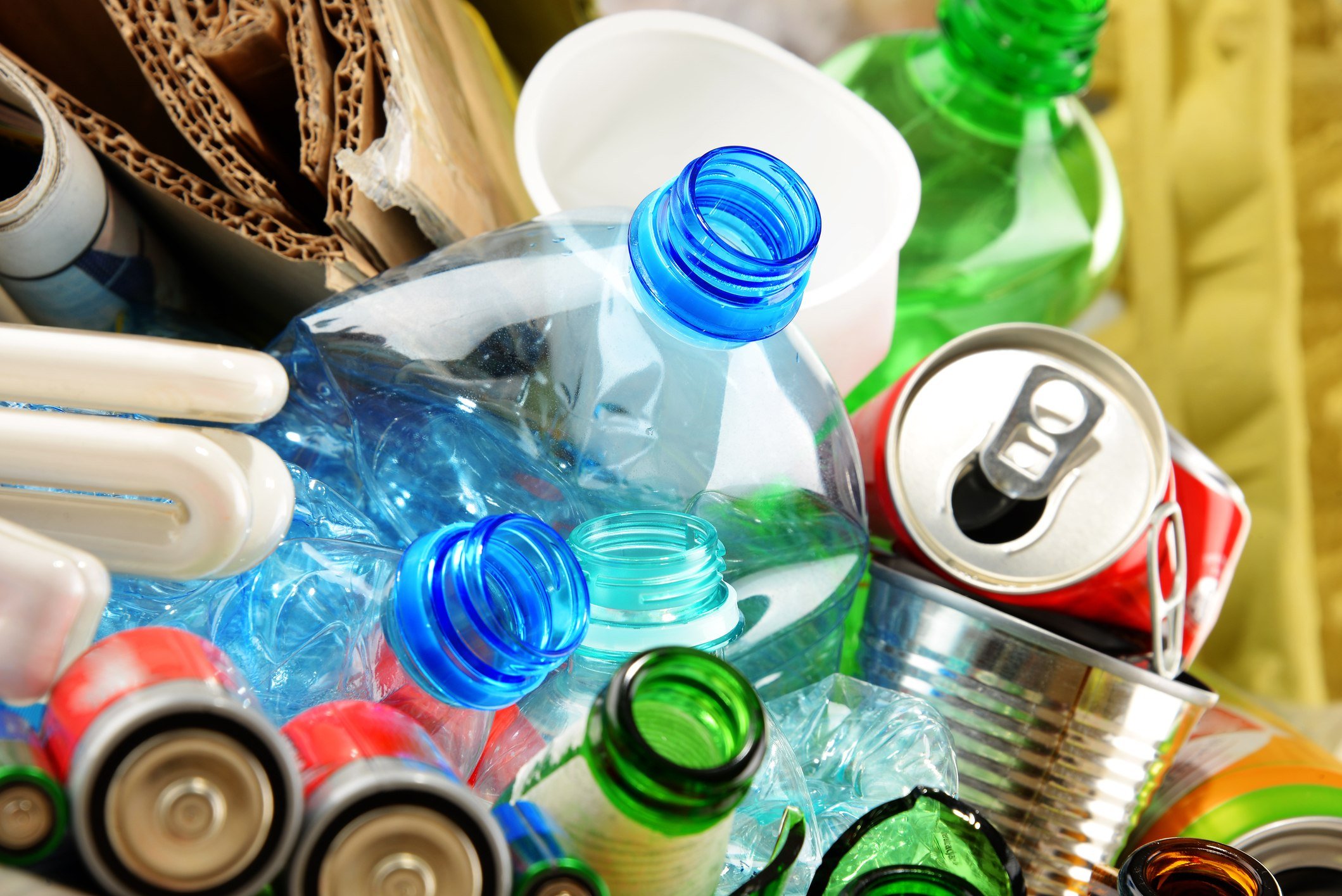 It's always so annoying when you go to throw your plate in the trash, but it's totally maxed out. As a guest, you don't know whether you should take the trash out yourself, or just leave it on the counter. As the host, you certainly don't want to end up with a stack full of trash in your kitchen at the end of the night.
So, to alleviate the problem, be sure to have a few different trash cans scattered throughout the house, like one by the kitchen table where the buffet is, for instance, along with one by the TV room entrance. It's a simple step, but one that's a guaranteed winner.
Next: When people need a breather, they'll be thankful you did this.
11. Designate an outdoor space with chairs for when people need to get some air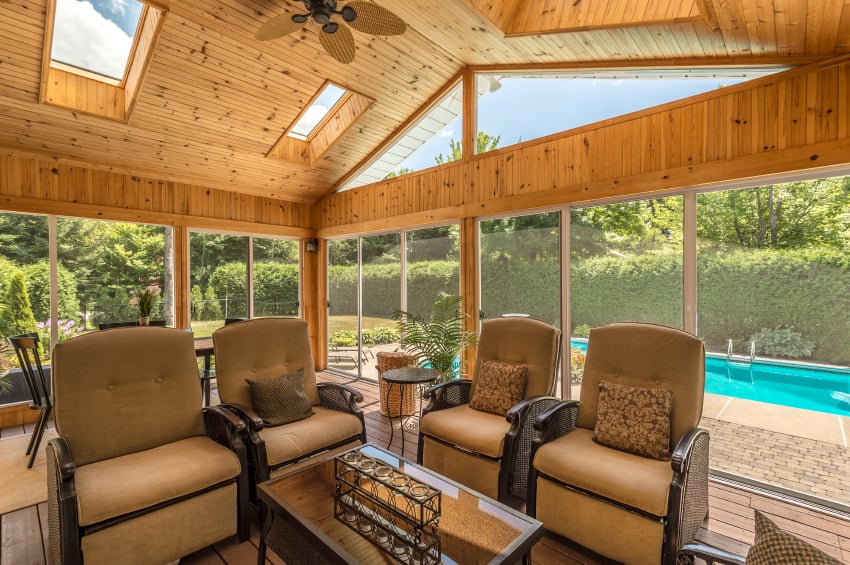 Listen, it's football. Heck, it's not just football, it's the Super Bowl, for crying out loud! That, of course, means that fans will get heated, and your guests will be looking to get some air. So, what's one way you can help take the edge off, especially when a fan of the loosing team is feeling it? Set up a welcoming, comfortable, relaxing spot outside.
Even if it's cold out, having a designated cool down area will go a long way. Brush off your deck chairs, clean off the patio table, and put out some lanterns. If you have an outdoor fire pit, get that going, too. It'll provide a much-needed break from all the commotion inside.
So, there you go. You're ready to host the best Super Bowl party ever — may the best team win.  
Check out The Cheat Sheet on Facebook!