The 'Property Brothers' Want You to Stop Making These Bad Design Mistakes
Property Brothers Jonathan and Drew Scott have seen plenty of homes that need just a little renovation — and even more homes that required a major overhaul. In the process, these HGTV stars have grown pretty familiar with the design mistakes that people make in their homes. By following their advice, you can make your home look more beautiful. But you can also save money on a renovation — and even increase the value of your home.
Let's take a quick look at the design mistakes that the Property Brothers want you — and everybody else who watches HGTV — to stop making at home (No. 4 could really hurt your home's value).
1. Letting your foyer get cluttered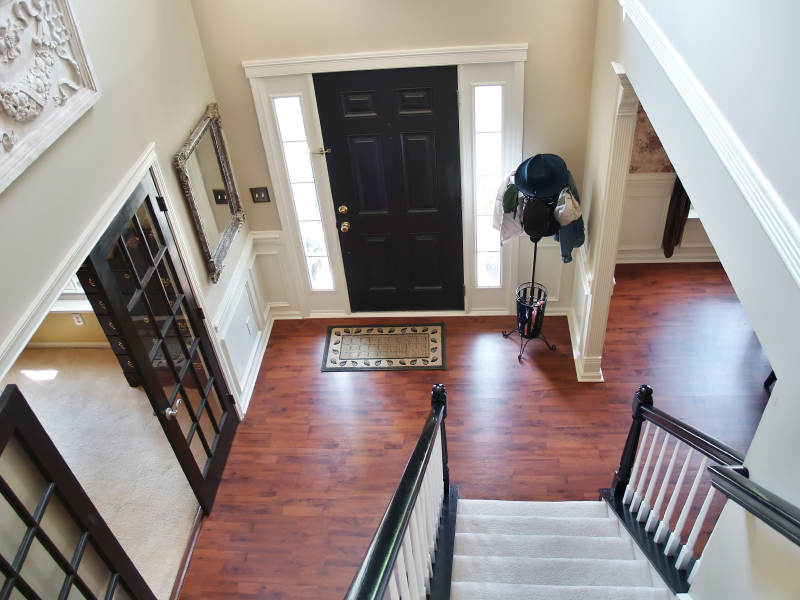 As Realtor.com reports, Jonathan and Drew Scott see plenty of design mistakes. One of the worst offenders? A cluttered foyer or entryway. Drew warns homeowners that the sight that greets guests when they walk in the door says a lot about the rest of the house.
"All you're saying in this house is, 'There's no storage, there's no room,'" Drew tells the homeowners in one episode of Property Brothers: Buying & Selling. All the clutter in a foyer or entry hall makes the space — and your home — look a lot smaller than it really is. So if you want an easy way to make your home feel bigger, just cut down on the clutter.
Next: Don't make this design mistake on your walls. 
2. Choosing the wrong wallpaper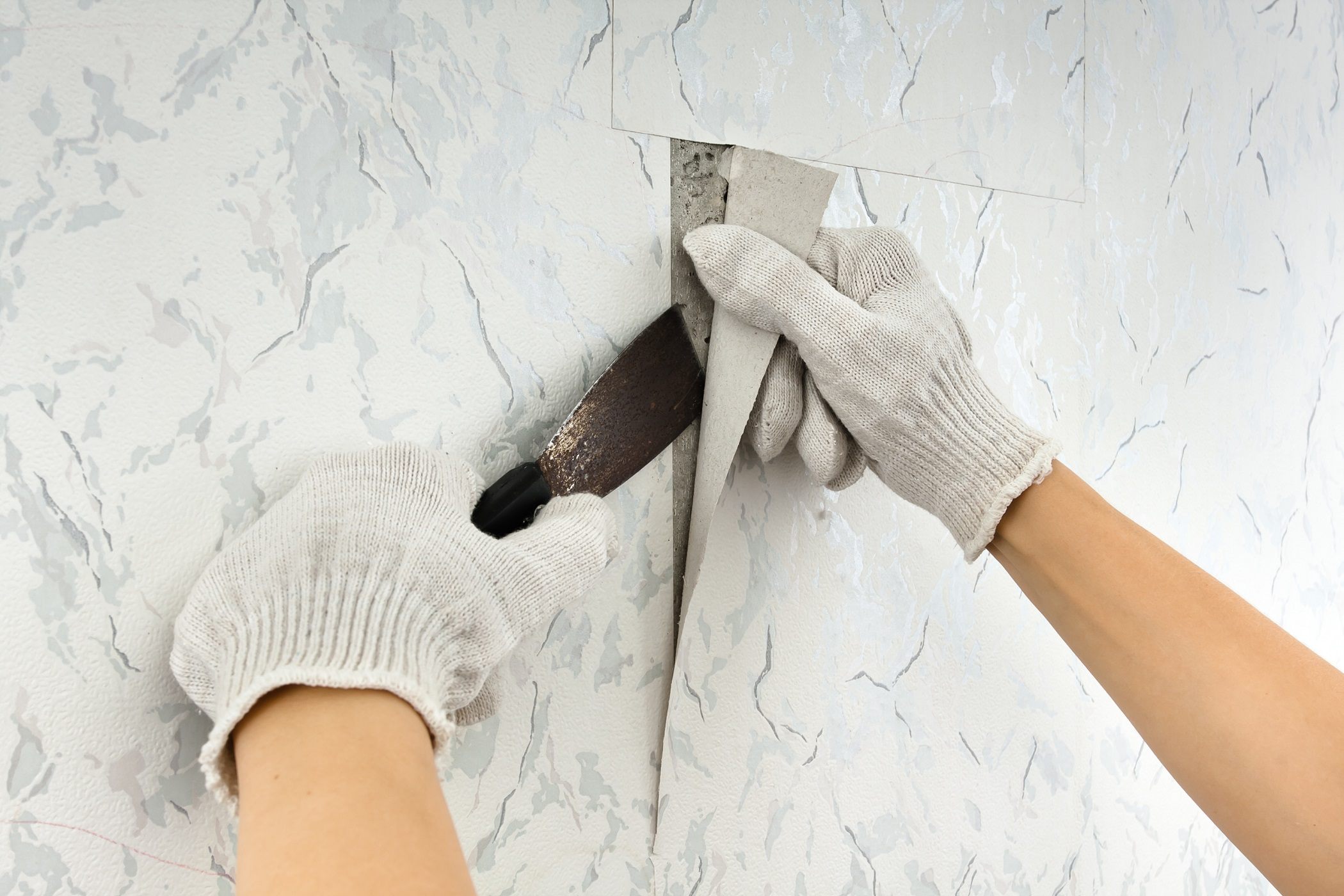 Some HGTV stars would tell you to never hang wallpaper. The Property Brothers aren't quite so restrictive. But they do think that you need to choose the right wallpaper for your space. In most cases, that won't be a wallpaper with a pattern that has both a large scale and loud colors.
Realtor.com reports that on one episode of Property Brothers: Buying & Selling, the brothers work with homeowners who have chosen a boldly patterned wallpaper for their living room. It makes a statement — but the wrong one. Jonathan explains that, especially in the case of designer wallpaper, "Just because you paid a lot of money for it doesn't mean it's the best for the space."
Next: Jonathan and Drew never want to see this mistake in the kitchen. 
3. Picking a kitchen that looks too trendy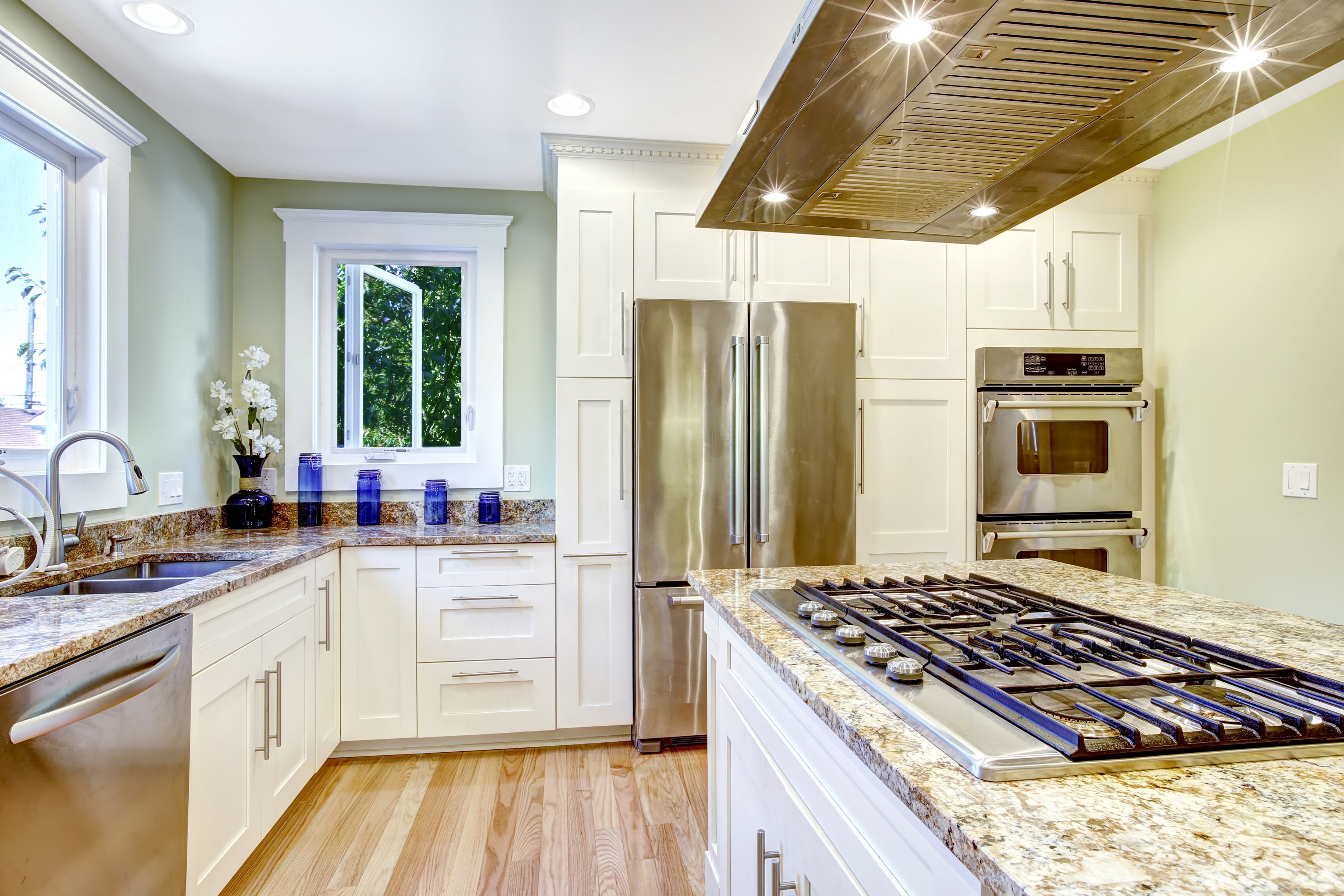 One of the biggest mistakes the Property Brothers see, according to HGTV? Kitchens that look way too trendy. When you renovate your kitchen, you should choose the materials, finishes, and colors that you love, not what you see all over Pinterest. Otherwise, you'll likely regret your decisions later.
Drew explains, "The bolder your kitchen, the quicker it will go out of style, bringing down your home's resale value." That doesn't mean that you need to make boring design choices. But sometimes, classic designs offer a safer route. While design magazines (and Pinterest boards) jump from trend to trend, you'll likely still love the less-trendy choices you made in your kitchen.
Next: This move is often a bad idea.
4. Converting a bedroom into a closet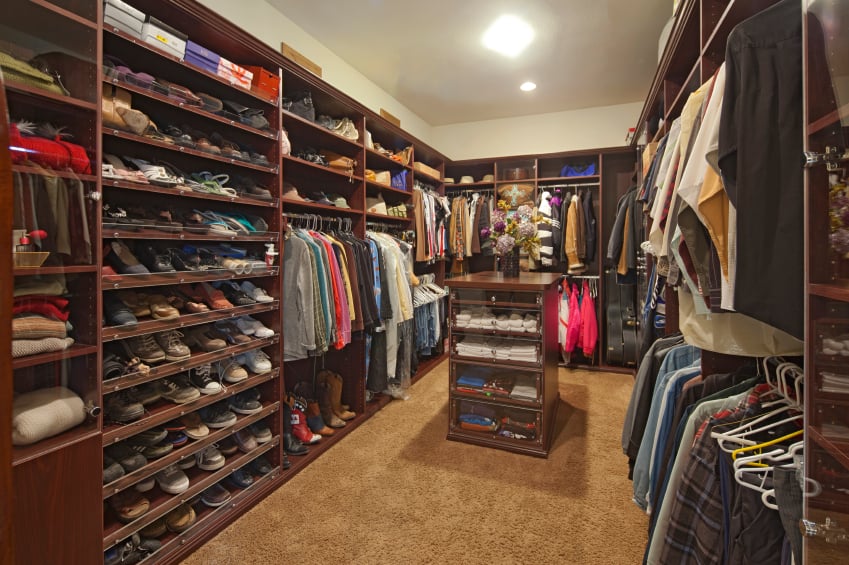 Business Insider reports that in Jonathan and Drew Scott's book, Dream Home: The Property Brothers' Ultimate Guide to Finding & Fixing Your Perfect House, the brothers advise against converting a bedroom into storage. "In family-friendly neighborhoods, a house with three small bedrooms is still more valuable than a house with two bedrooms and a big closet," the Property Brothers write.
They think it's a safer move if you have, say, four medium-size bedrooms and no master bedroom. But you should still look at property values in your area before making a decision.
Next: This feature might be super popular, but there's a reason you shouldn't forego it.
5. Foregoing an open floor plan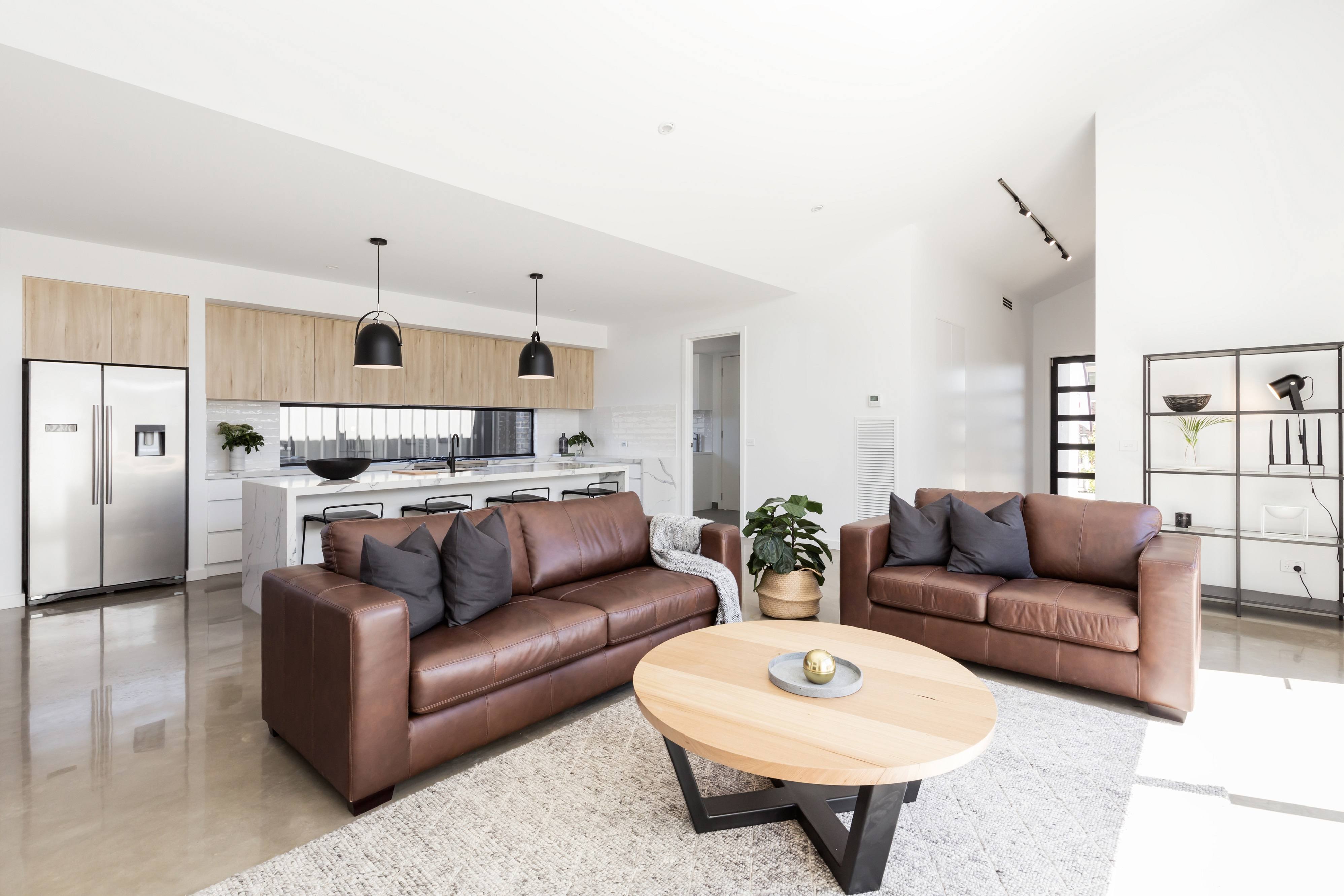 Some people love open floors plans, while others hate them. But The Boston Globe reports that the Property Brothers think it's a mistake not to go with an open floor plan if you can pull it off. They explain in their book, Dream Home:
Boxed-in tiny kitchens cut off the social function of a house. In the past, you wanted to shut out the noises of the kitchen — but now it's all part of the enjoyment of family and friends. The majority of older, unrenovated homes in North America are closed off and compartmentalized. The only way to bring a feeling of spaciousness to those homes and make them feel bigger is to open them up.
Next: Never forget about this feature when you plan a renovation.
6. Forgetting about natural light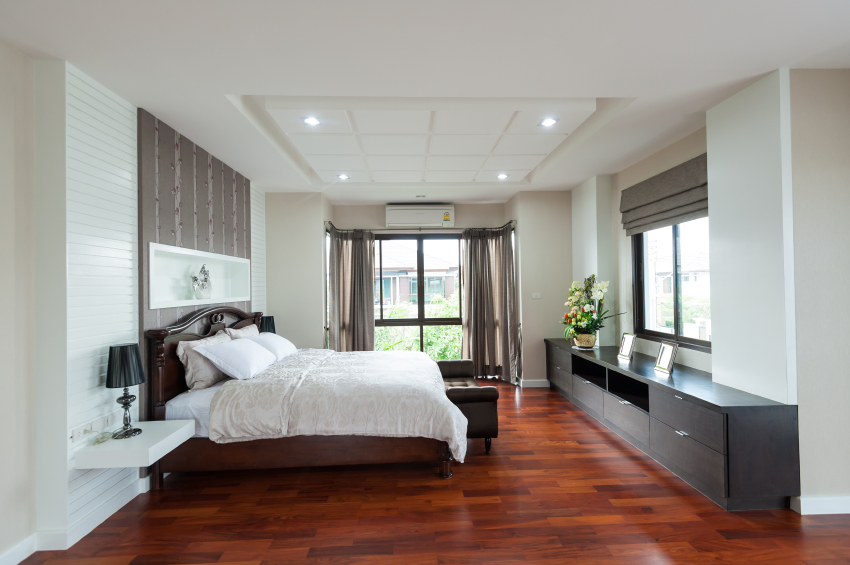 Natural light can mean the difference between a room that looks dark and dingy and one that looks fresh, open, and ready for its magazine feature. But too many people neglect to think about natural light when they plan the design for a renovation. According to The Boston Globe,  Property Brothers write in their book, "Adding or enlarging windows is generally a safe bet if your home is noticeably dark."
They explain, "In addition to updating your home's look and enhancing curb appeal, installing new windows can help save on heating and cooling costs. Just be very careful to run the numbers, because this is the one upgrade that can easily get out of control."
Next: One of the worst design mistakes of all? Keeping or installing this feature.
7. Installing — or keeping — wall-to-wall carpeting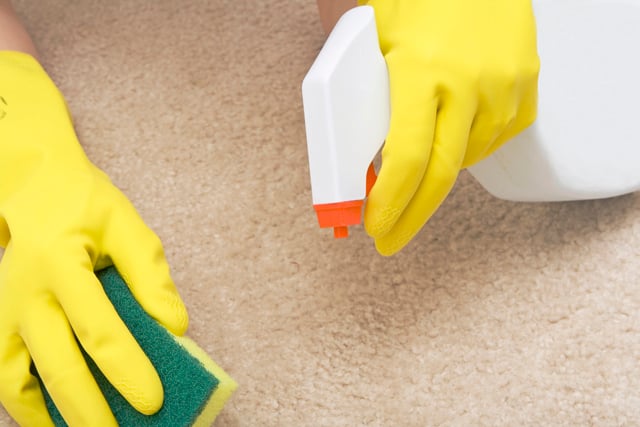 Wondering whether you should keep your wall-to-wall carpeting? Maybe you're thinking you should just replace it with new carpeting? Both would be major design mistakes, according to the Property Brothers. Realtor.com explains that on an episode of their show, Jonathan tells the homeowners, "Nobody today is looking for wall-to-wall carpet. Especially wall-to-wall carpet that has a decade's worth of mysteries in it."
Your best bet? Pull up that carpeting ASAP and lay some flooring that looks a little more modern. The Boston Globe reports that in their book, the brothers advise, "Take your pick of tile, hardwood, single-board laminate, or vinyl plank; most people prefer an easy-to-care-for floor to high-maintenance, allergen-collecting wall-to-wall carpet."
Next: Another of the most common design mistakes? Forgetting to think about this factor.
8. Forgetting about storage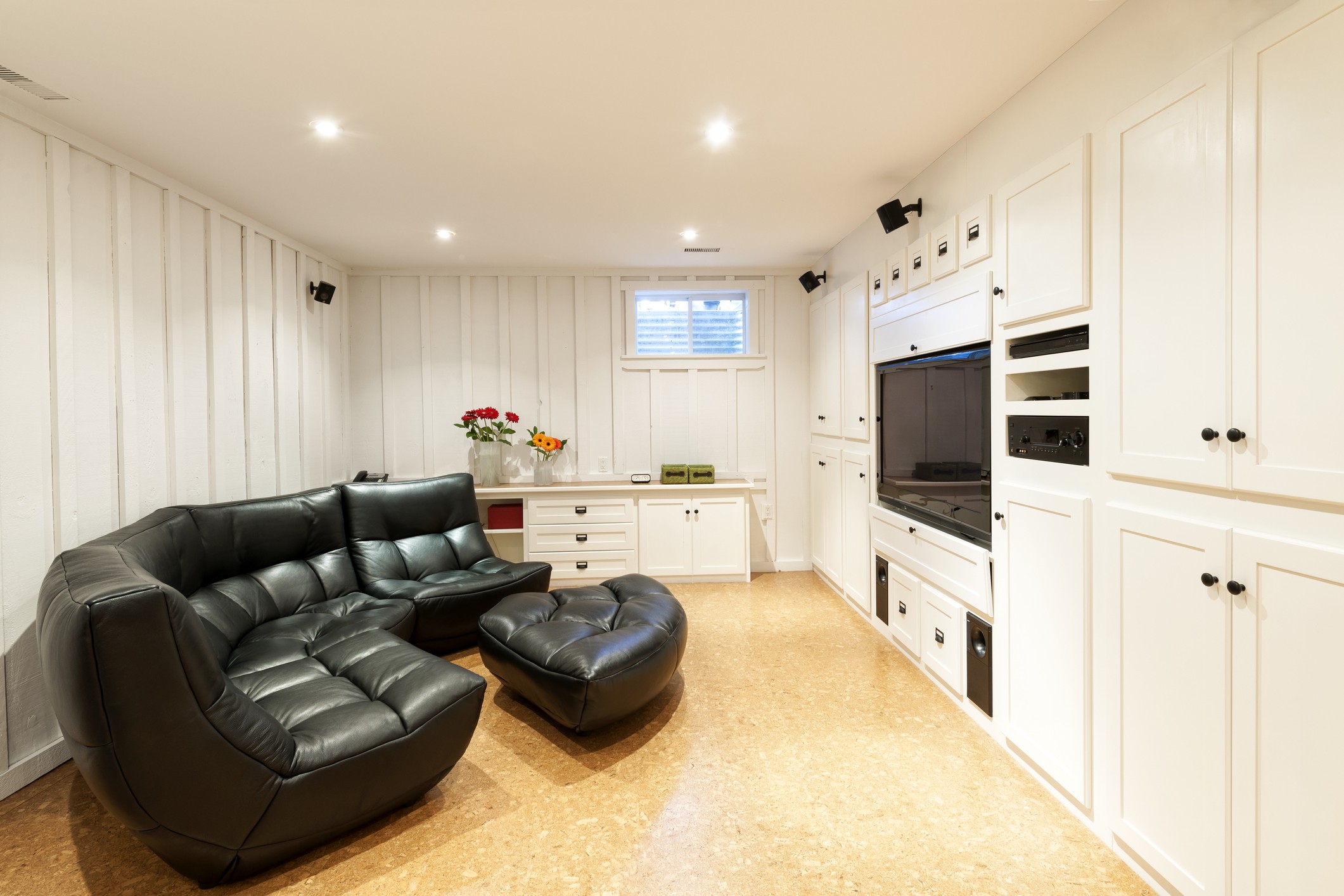 When you sit down to plan a renovation, it's easy to forget about one very important factor: storage. As the Property Brothers explain in their book, according to an excerpt shared with The Boston Globe, everybody has stuff. So you need to figure out where to put it so that it doesn't drag down the sophistication of your home.
The brothers write in their book, "No matter how we try to downsize, we've still got stuff. And home life is more pleasant if there's a place to put it." They advise, "Adding storage in the basement, mudroom, bedrooms, and attic (or all of the above!) is a big plus for future buyers, too. Look for creative storage solutions, too, because you can never have too much."
Next: Don't think you have to install this material in your kitchen.
9. Thinking you have to go with granite countertops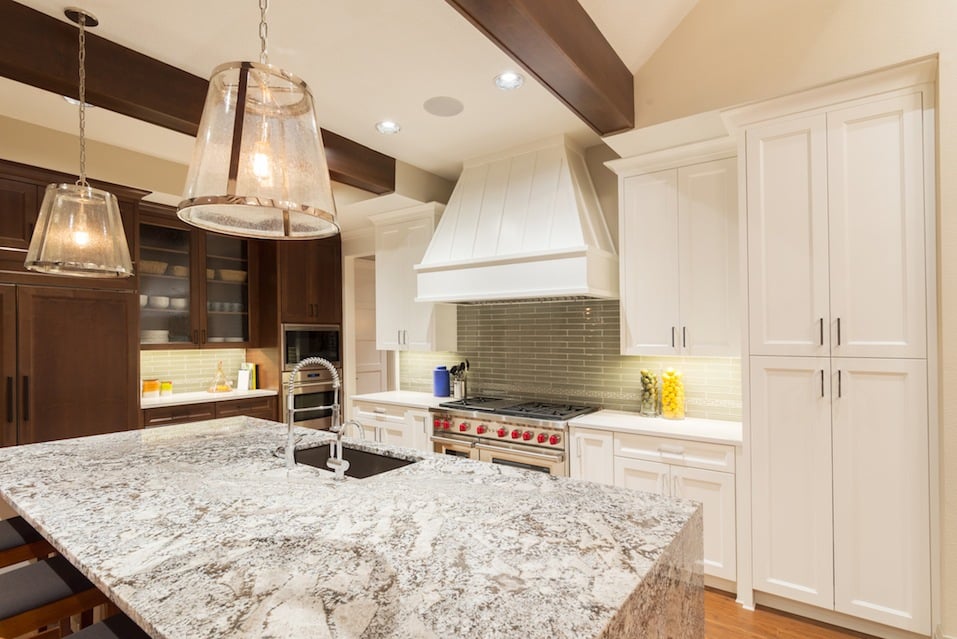 Designing a new kitchen, or even a bathroom? Don't fall into the trap of thinking you have to go with granite countertops. HGTV reports that according to the Property Brothers, you can choose from plenty of other great materials — without having to overspend, like you might with granite.
Jonathan explains, "Choosing a different material for the countertops can save you more money than anything else in the kitchen." Want some suggestions for alternatives? The brothers recommend looking at butcher block, plate steel, or even a high-end laminate for your kitchen counters. Jonathan adds, "Laminate is less durable than a solid-surface counter, but some choices look a lot like real granite."
Next: Never make this mistake in your kitchen.
10. Sticking with cabinets that are the wrong size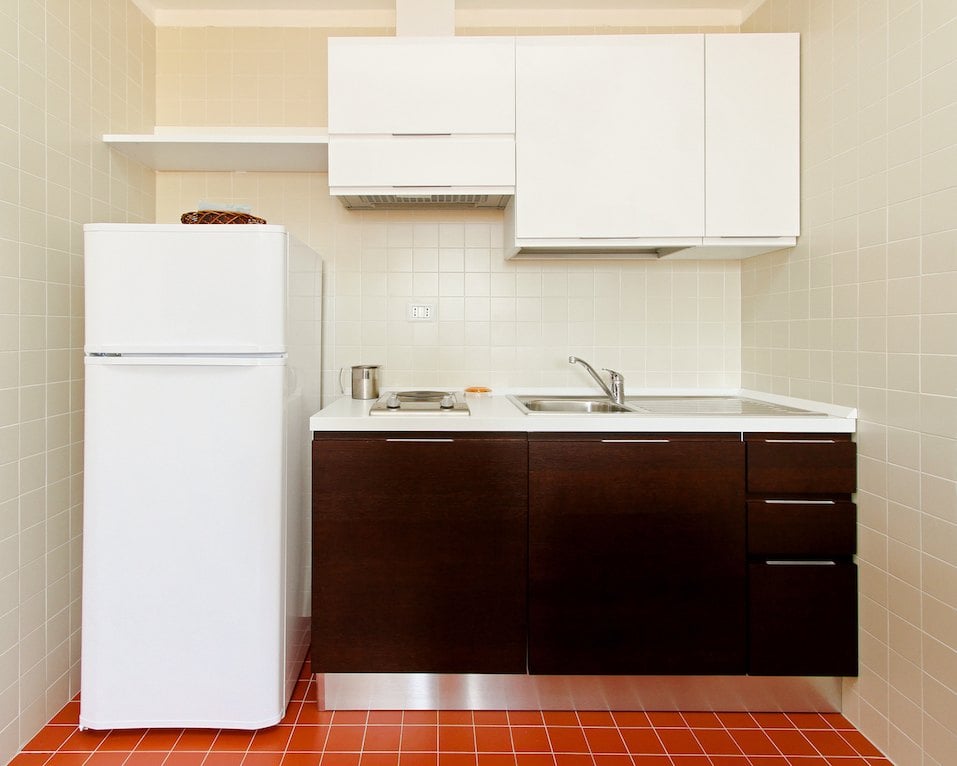 Measuring for kitchen cabinets can get tricky. But it pays to do it correctly. As HGTV reports, the Property Brothers cite mis-measuring for cabinets as one of the worst design mistakes you can make during a renovation. "People buy kitchen cabinets, have them installed, then realize their fridge doesn't fit," Jonathan explains.
Even if you weren't the one who did the measuring or the installing, your home's design can still be dragged down by cabinets that aren't quite right. Does your fridge stick out too far from the cabinets? Is the island too small or too large? Can you see an awkward space above your cabinets? Is there a gap around your dishwasher? All of those details make a bigger impact than you'd think. So it pays to make some changes and do things right.
Next: This is one of the worst — but most surprising — design mistakes you can make.
11. Getting rid of the bathtub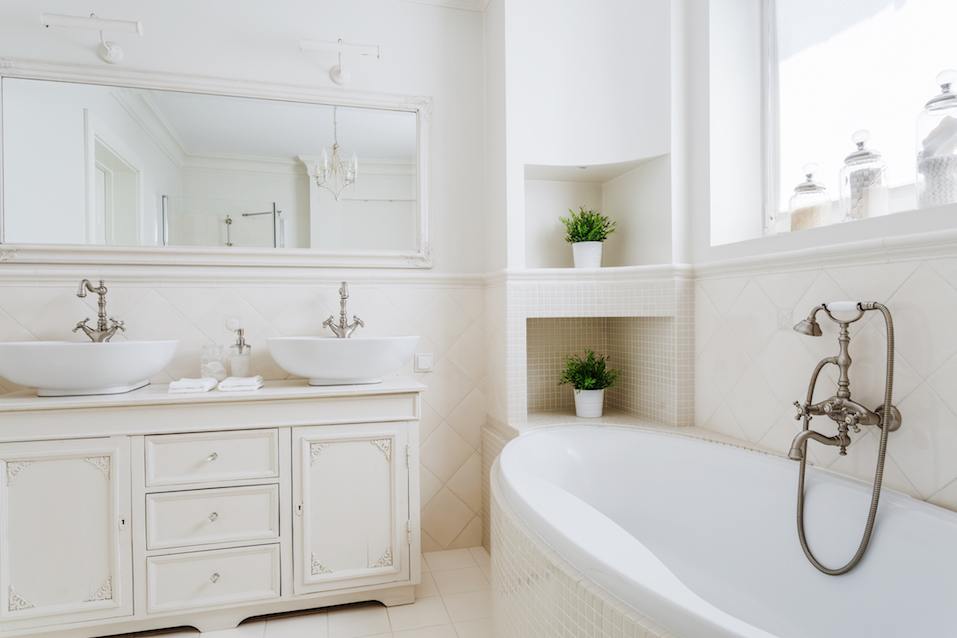 If your home has only one bathtub, the Property Brothers don't think you should get rid of it. Even if you'd prefer to have a giant shower or a double vanity occupying that space. Families with young children almost always want to buy a house with a bathtub in at least one bathroom, as Business Insider notes.
Even if you much prefer showers to baths, it's a smart move to have at least one bathtub in your home. "You don't have to have a bathtub in the master, unless the house is in a retirement community, but do keep a tub in the shared or family [bathroom]," the Property Brothers write.
Next: Never keep this feature around.
12. Keeping those popcorn ceilings, or sticking with low ceilings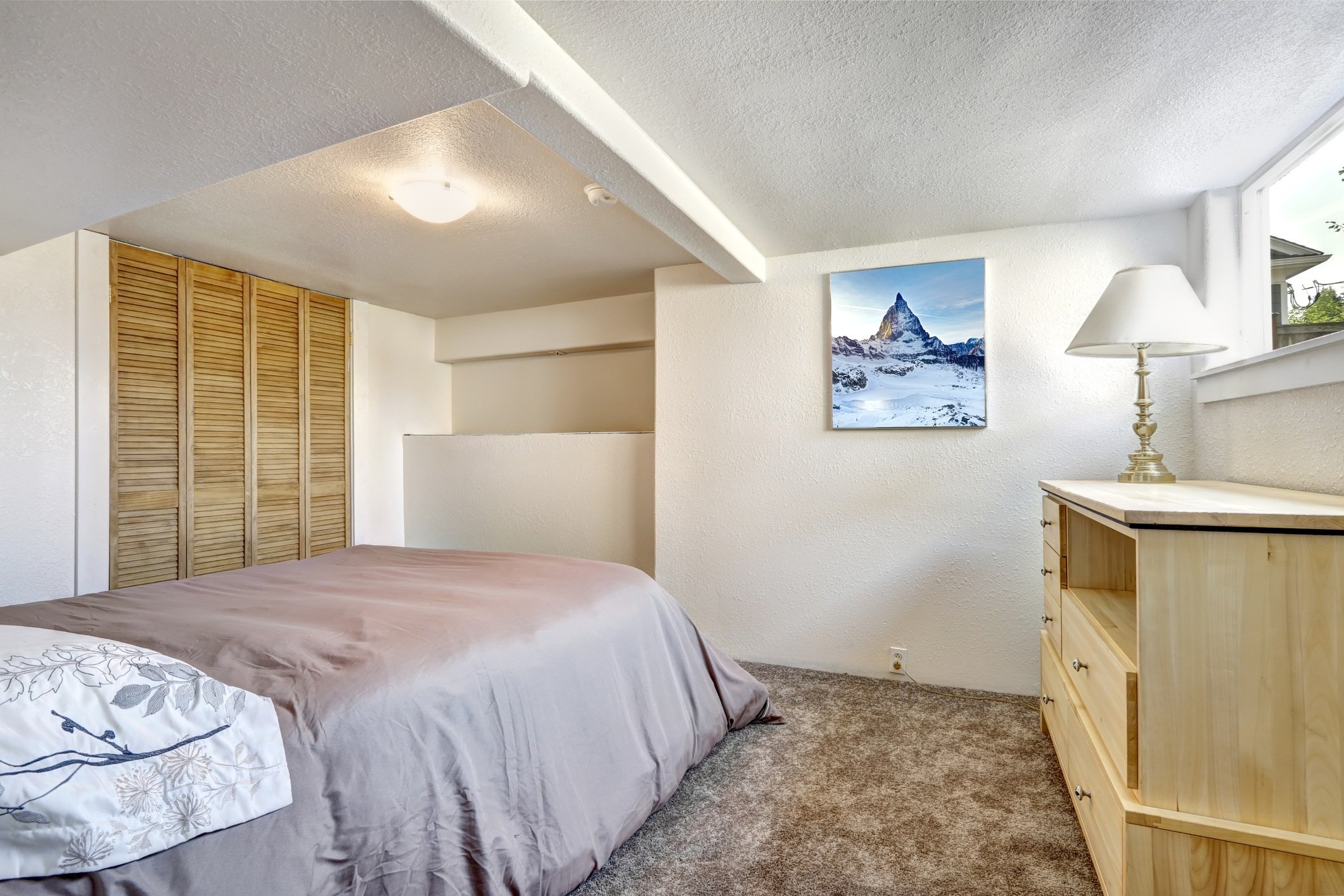 Another feature that's an eyesore in your home? Popcorn ceilings. We all know that they haven't been in style for decades. But most of us just put up with them, especially since they require a lot of labor to remove. However, Realtor.com reports that the Property Brothers think you should get rid of those popcorn ceilings ASAP. Not only do they drag the sophistication of your home down, but they can also hide problems with your ceiling or your roof.
Additionally, The Boston Globe reports that the brothers advocate for adding high ceilings whenever you can. They write, "If there is plenty of space in your attic, it can be pretty easy to vault the ceiling, depending on the roof structure, giving you an additional 5 to 10 feet in the room. High ceilings make a huge difference."
Next: Don't let anyone convince you that this is a good idea.
13. Converting the garage into another room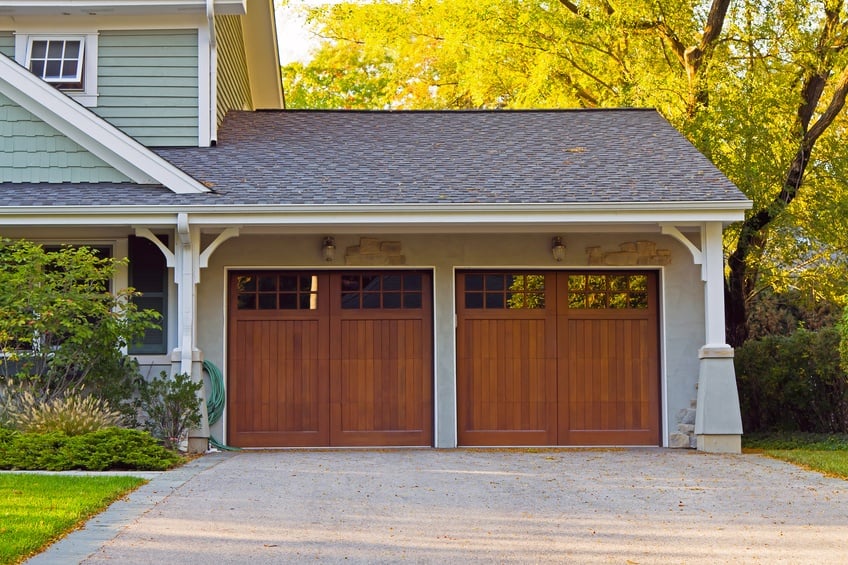 If you need more space and don't really use your garage, it might seem like you have an obvious solution on your hands. Don't do it! As Business Insider reports, Jonathan and Drew Scott think you shouldn't convert your garage into another room. It'll give you more space. But it might hurt the value of your home when it comes time to sell — especially if all of the other homes in your neighborhood have an untouched garage.
"If your house is the odd man out, many buyers won't even look at it," the brothers caution in their book. Plus, turning a garage into a room that feels consistent with the rest of your house can pose some major challenges. The Property Brothers advise that, instead of eliminating the garage, you consider finishing your basement or even renovating your porch.
Next: Don't make these unfortunate design mistakes.
14. Adding weird features or a custom room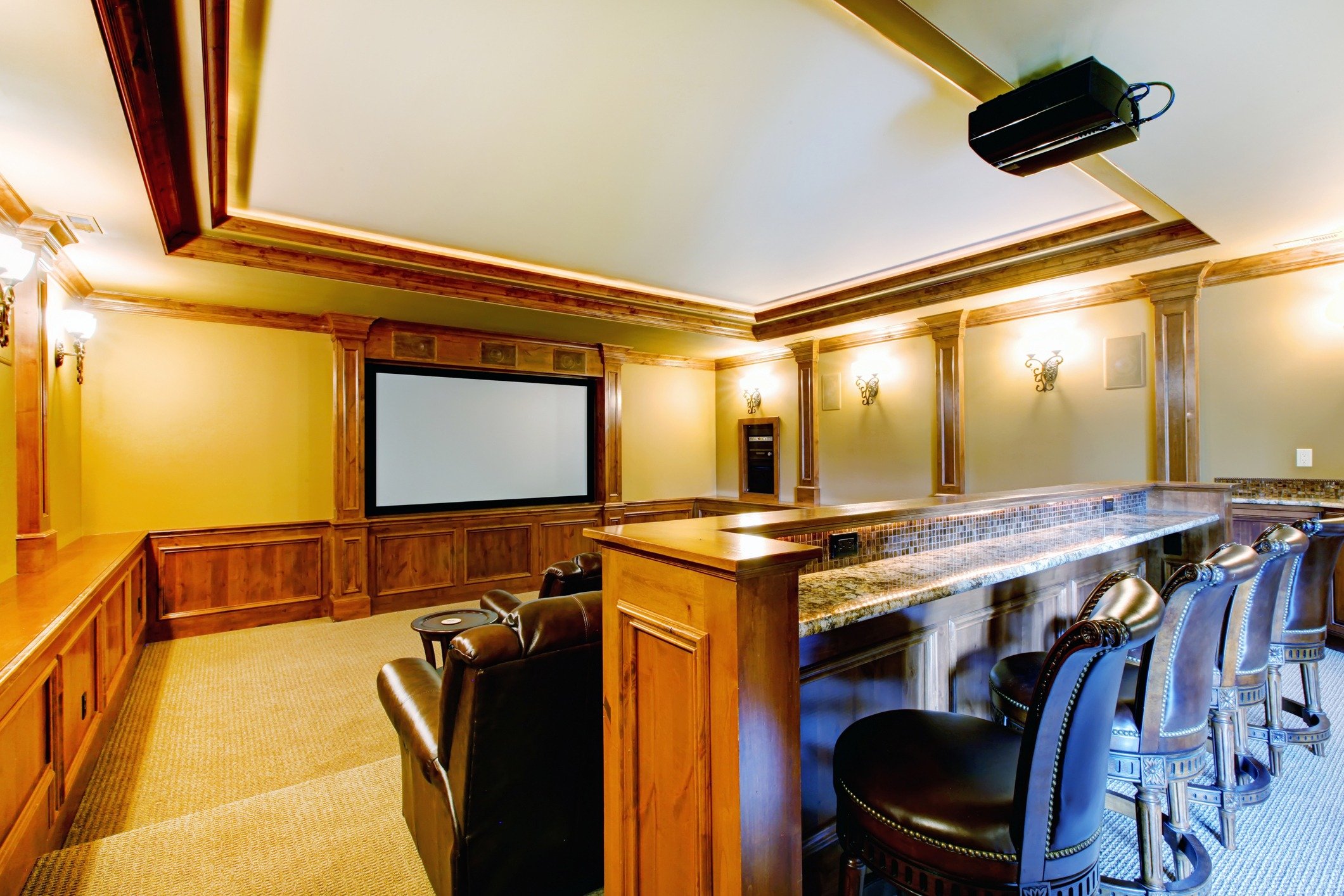 Many people think weird features, like mirrored walls, will make their space look bigger, better, or more unique. But typically, they just make it look outdated. Realtor.com reports that on an episode of Property Brothers: Buying & Selling, Jonathan looks disapprovingly at the mirrored wall that the homeowners installed, hoping to make their house look more spacious. "It makes it feel like an '80s dance hall," Jonathan explains, alluding to the fact that some decorating trends from the 1980s really shouldn't make a comeback.
Similarly, the brothers advise against adding custom and specialized rooms — like a home theater, a basketball court, or a wine cellar. As they write in their book, you might like the idea of that dedicated space. But a custom room will have a limited appeal. And if you decide to sell your house, not every buyer will want to pay for your pricey home theater.
Next: Never add this to your backyard.

15. Installing a pool (if you live in a cold climate)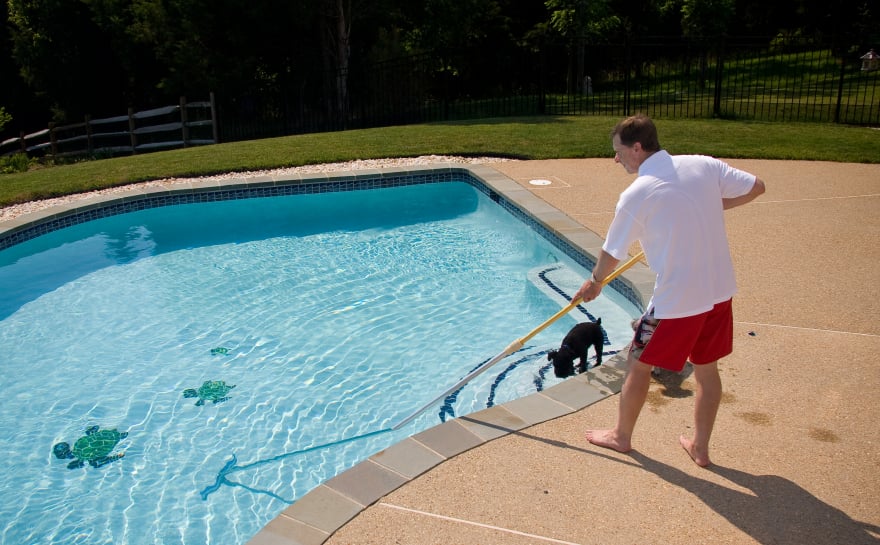 This one may be controversial. But as Business Insider reports, the Property Brothers advise against installing a pool in your backyard if you live in a cold climate. Think about it this way: Where do pools look pretty year-round? Only in warm areas, where you can spend time outside any time of the year. In cold climates, they turn into an eyesore the moment they need to be closed up for the winter.
Even if you don't mind your backyard being overtaken by a huge tarp in the winter, you should also think about the time and money you'll need to spend maintaining the pool. Additionally, Jonathan and Drew Scott report that adding a pool usually isn't a sound financial move, i.e., it doesn't add enough value to the house to offset the costs of installing and maintaining it.
Read more: The 1 Thing an HGTV Star Says You Should Never Do When Buying a Home
Check out The Cheat Sheet on Facebook!