Queen Elizabeth's Favorite Foods Might Surprise You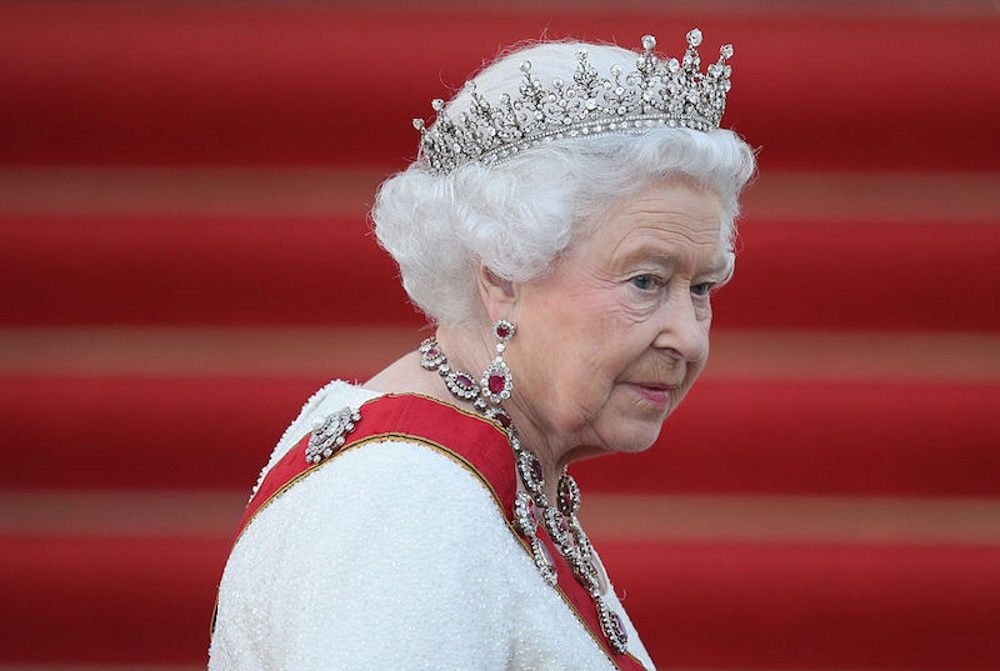 It's not easy being queen. So what does the Monarchy's matriarch turn to when things get stressful — comfort food and drinks? It turns out Queen Elizabeth II chooses to "eat to live" (her husband, Prince Philip, on the other hand, "lives to eat").
Still, even royals have favorite foods. We acquired Buckingham Palace's menu for the queen's royal meals … including information about the one spice she banned from the kitchen, as well as the foods she refuses to eat.
Her favorite foods are chocolate, fruit, and fish
Queen Elizabeth starts her day with some British staples including Earl Grey tea and biscuits. She's still a fan of a Continental Breakfast, however, and will change it up occasionally. The menu includes toast and marmalade, scrambled eggs with smoked salmon, and a bit of truffle cheese.
Lunch includes a fish or grilled chicken and a side of vegetables or salad. Darren McGrady, the queen's former personal chef, told the Telegraph about the queen's favorite lunch meal: grilled Dover sole with wilted spinach or zucchini.
The Queen's evening meal is highly debated. While some sources say that she prefers "a relaxed meal of lamb, roast beef, mutton, grouse or salmon" most evenings, others claim she "enjoys a Sunday roast after church." The Sunday roast is a Gaelic steak, made from fillets of beef and venison, served in a sauce of mushroom, cream, and whiskey. She requests all her meat to be cooked well done.
As for dessert, Queen Elizabeth makes chocolate snacks the main priority. Chocolate biscuit cake, chocolate mousse, chocolate sponge cake — you name it. Her other, healthier favorites include fresh fruit like mangos, strawberries, and the peaches grown at Windsor Castle.
She won't let the royal kitchen cook with garlic
There's one ingredient the queen banned from her staff's inventory: garlic. "At Buckingham Palace, you don't cook with garlic," former palace John Higgins chef told the National Post. "I suppose in case you get the royal burp." According to Higgins, a royal recipe is only authentic if it shirks garlic.
The queen doesn't eat one major food group — carbohydrates — and for good reason. She has a "disciplined diet" that does not include carbs. She won't eat rice, potatoes, or pasta when she's dining alone and always requests the staff cut off the crusts of her sandwiches.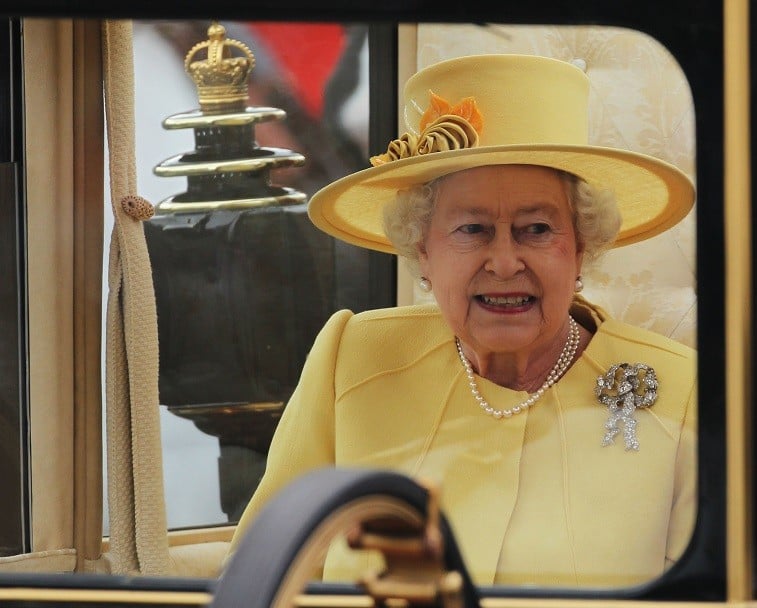 The Queen loves her daily cocktails
The queen certainly isn't a teetotaler. In a report of her favorite drinks, Business Insider rounded up her daily preferences. Former royal chef McGrady told CNN that the monarch doesn't drink each cocktail every day. But, we did figure out which drink she prefers with which meal.
Her favorite cocktail is a gin and Dubonnet with lemon and ice right before lunchtime. If she chooses to drink with lunch, she opts for a glass of wine. Evenings are reserved for a dry martini (shaken or stirred? we're unsure) and a glass of champagne as a nightcap.
Check out The Cheat Sheet on Facebook!