Quick and Easy Rice Recipes to Make for Dinner
If you're at home trying to resist takeout but can't determine what to cook, check your pantry. If you at least have a box of rice, you're good to go. Rice is quick, easy, and can turn any boring meal into a satisfying one. There are a number of ways you can take advantage of the hearty grain, and today, we're rounding up seven of them. Whether you like your rice white, whole-wheat, steamed, or fried, you'll find a food formula on this list that calls to you.
1. Skillet Sausage and Rice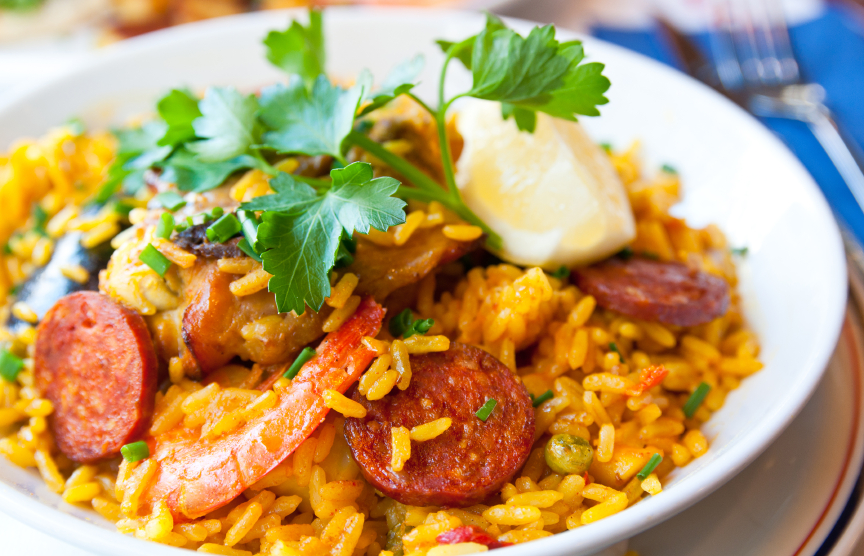 Grab your skillet, spicy sausage, boxes of rice, and get going. This weeknight meal from Southern Living is easy comfort food at its best. The recipe enlists only a handful of ingredients, takes 15 minutes to make, and requires minimal clean-up. Skillet sausage and rice is the perfect alternative to takeout, and it'll save you in the calorie and cents department. Anyone can master this flavorful dish.
Ingredients:
1 (16-ounce) package smoked sausage
1 medium-size green bell pepper, chopped
1 small onion, chopped
1 garlic clove, minced
1 cup chicken broth
2 (3.5-ounce) bags quick-cooking brown rice
½ teaspoon salt
¼ teaspoon pepper
Chopped fresh parsley, for garnish
Head to MyRecipes for the full recipe from Southern Living. 
2. Zucchini Rice Casserole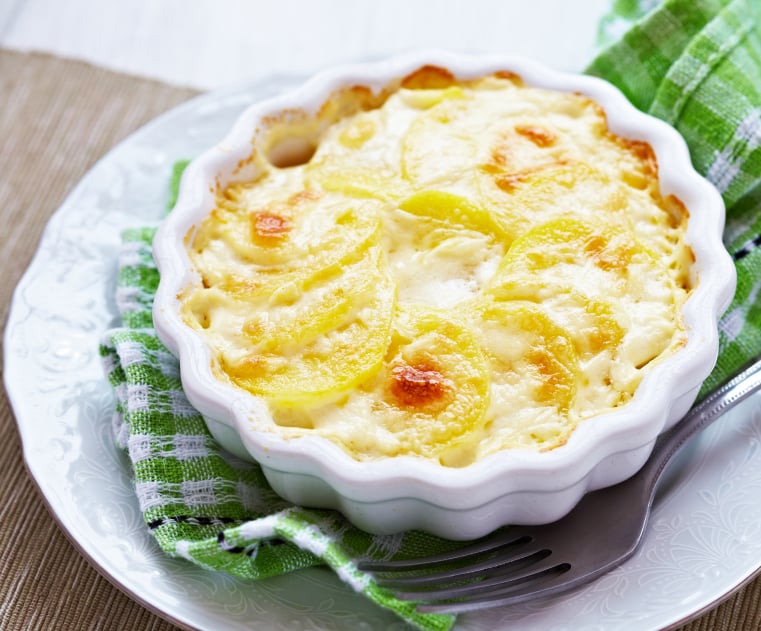 Make this casserole from Taste of Home on a Sunday night and enjoy it all week long. The recipe yields 12 servings and takes only 35 minutes from start to finish. This casserole is just as healthy as it is indulgent thanks to a mix of zucchini, chilies, cheese, sour cream, and rice.
Ingredients:
1 cup uncooked long grain rice

3 medium zucchini, cut into ⅛

-inch slices

1 can (4 ounces) chopped green chilies

4 cups (16 ounces) shredded Monterey Jack cheese, divided

2 cups (16 ounces) sour cream

2 tablespoons chopped green pepper

2 tablespoons chopped onion

1 tablespoon minced fresh parsley

1 teaspoon salt

1 teaspoon dried oregano

1 large tomato, sliced
Head to Taste of Home for the full recipe. 
3. Buddha Bowl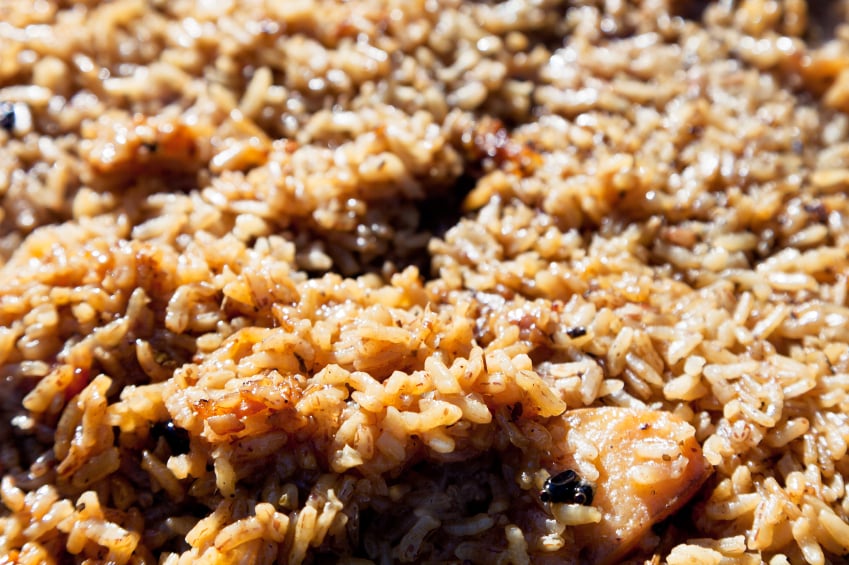 This next recipe on our list is a healthy one from Sweet Potato Soul. The recipe developer behind this dish explains the Buddha bowl is a "well-balanced vegetable and grain bowl inspired by the principles of the macrobiotic diet." That diet focuses on the importance of a diet based on vegetables and grains. Try this Buddha bowl for yourself and see how healthy and hearty it is. The bowl is full of sweet potatoes, brown rice, black beans, and sauerkraut.
Ingredients:
2 sweet potatoes, cubed and roasted
2 cups cooked brown rice or quinoa
2 heads broccoli, chopped and steamed or roasted
2 to 3 cups cooked black beans, or 1 to 2 (14-ounce) cans
1 to 2 cups kimchi or sauerkraut
Fennel seeds, black sesame seeds, and chili flakes
Tahini Miso Sauce
1 tablespoon light or yellow miso
¼ cup tahini
Juice from ½ a lemon
3 to 5 tablespoons water
Dash of cayenne pepper
Head to Sweet Potato Soul for the full recipe. 
4. Fried Rice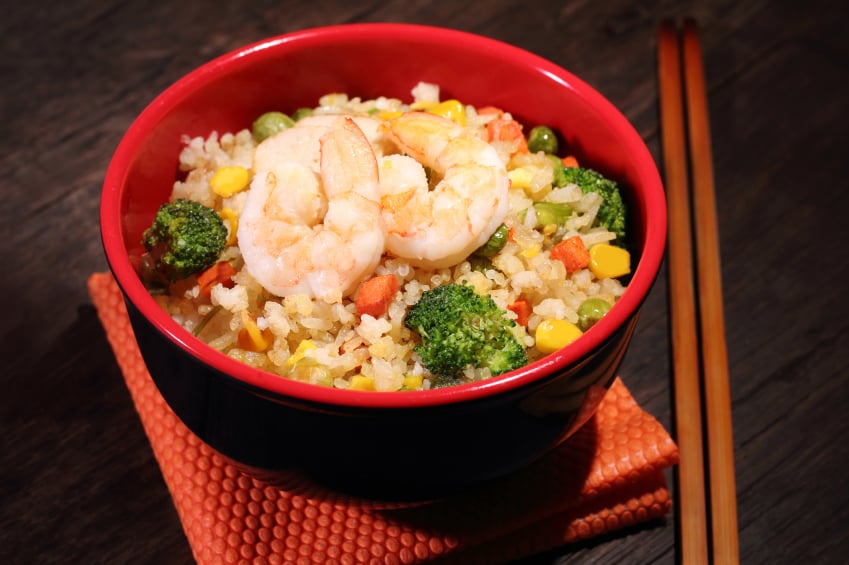 And for a slightly more decadent meal, try your hand at homemade fried rice with this recipe from Pinch of Yum. Now you really have no reason to order takeout, especially when this dinner takes only 10 minutes to make. The fried rice is meat-free but you can easily add in a protein of your choice, and you're good to go. If you're going to indulge in comfort food, at least relish in the fact that this kind is homemade.
Ingredients:
2 tablespoons sesame oil, divided
2 cloves garlic, minced
1 (1-inch) piece fresh ginger, grated
3 eggs
4 cups brown rice (cooked, cooled, and separated)
1 cup frozen corn
1 to 2 cups frozen peas
½ tablespoon rice vinegar
2 to 3 tablespoons soy sauce
Head to Pinch of Yum for the full recipe. 
5. Cuban Black Beans and Rice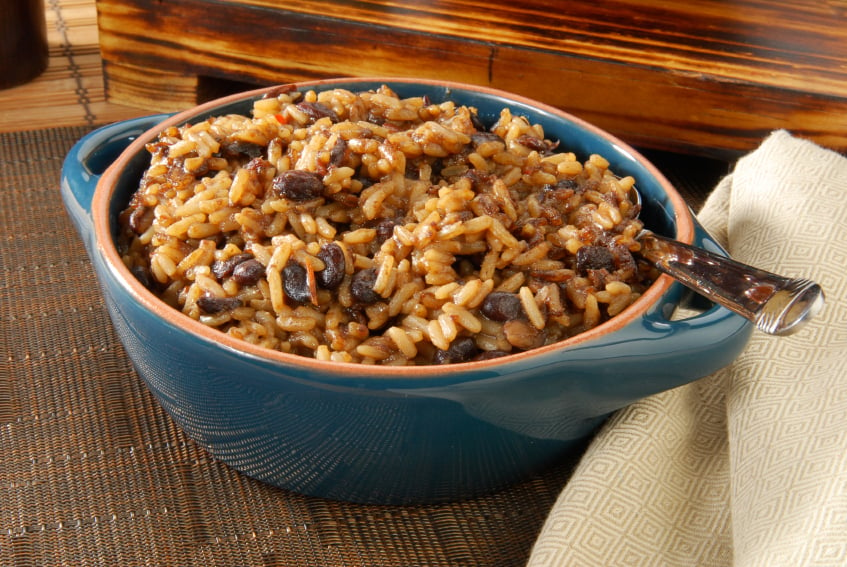 Here's another man-friendly vegetarian rice recipe from Real Simple. Enter: Cuban black beans and rice. This dish will fill you up with fiber and protein and keep you full for hours. Cook this dish for dinner and have a healthy homemade meal on your table in just 20 minutes.
Ingredients:
1 cup long-grain white rice
1 tablespoon olive oil
1 onion, chopped
1 bell pepper, cut into ¼-inch pieces
2 cloves garlic, chopped
Kosher salt and black pepper
1 teaspoon ground cumin
2 (15.5-ounce) cans black beans, rinsed
1 teaspoon dried oregano
1 tablespoon red wine vinegar
4 radishes, cut into ½-inch pieces
¼ cup fresh cilantro
Head to Real Simple for the full recipe. 
6. Chicken and Rice Salad with Pine Nuts and Lemon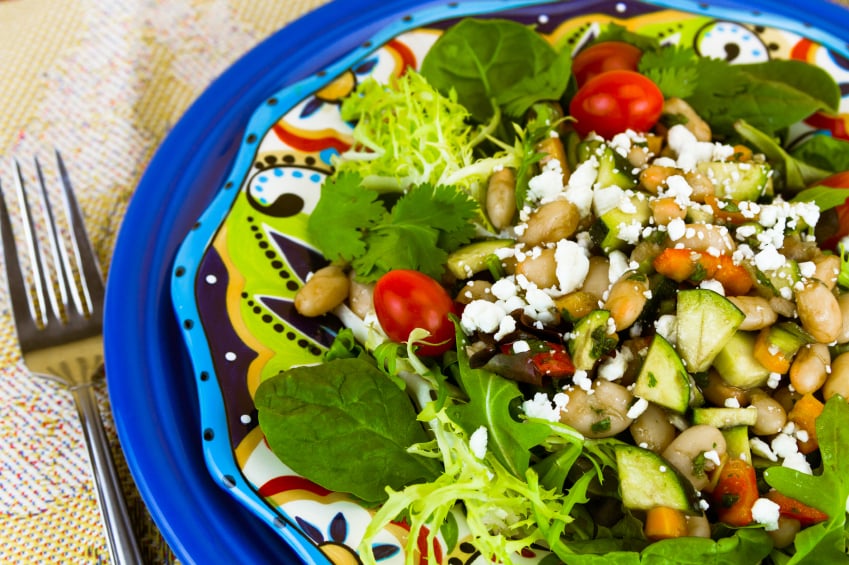 This next salad from Food & Wine is one you serve warm. Check out this chicken and rice salad and enjoy it for lunch or dinner. You get your greens, grains, and protein all in one dish, and this is one salad that will never leave you hungry. Packed with pine nuts, peas, rice, chicken, and raisins, this Mediterranean-inspired chicken and rice dish is a homemade home run.
Ingredients:
¼ cup pine nuts
¼ cup plus 1 tablespoon lemon juice
Salt
Fresh-ground black pepper
½ cup plus 2 tablespoons olive oil
1½ cups frozen petite peas
2 cups long-grain rice
1⅓ pounds boneless skinless chicken breasts
¼ cup plus 2 tablespoons golden raisins
6 scallions including green tops, chopped
3 tablespoons minced flat-leaf parsley
1½ teaspoons grated lemon zest
Head to Food & Wine for the full recipe. 
7. Easy Risotto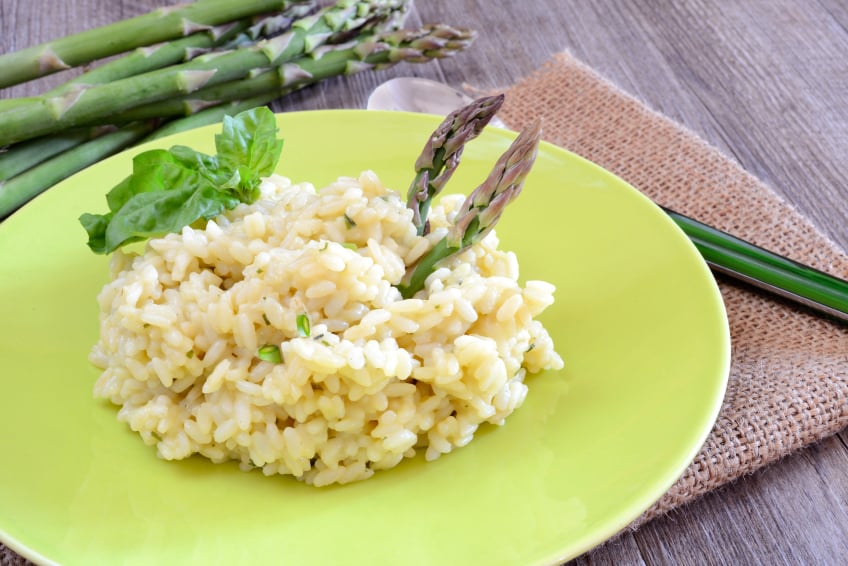 Last but not least is one more indulgent dish from Martha Stewart. This risotto should really convince you to stay at home and cook. This is where rice really shines, and Martha Stewart provides a foolproof recipe for the rich and decadent risotto. Serve this sophisticated dish to your solo self or some dinner guests and get ready to impress.
Ingredients:
¼ cup unsalted butter
1 large shallot, minced
Coarse salt and ground pepper
1 cup Arborio rice
½ cup dry white wine, such as pinot grigio
4 cups chicken broth
2 tablespoons grated Parmesan
Head to Martha Stewart for the full recipe.