Quick Bathroom Upgrades That Actually Pay Off (Plus 1 You Should Never Do)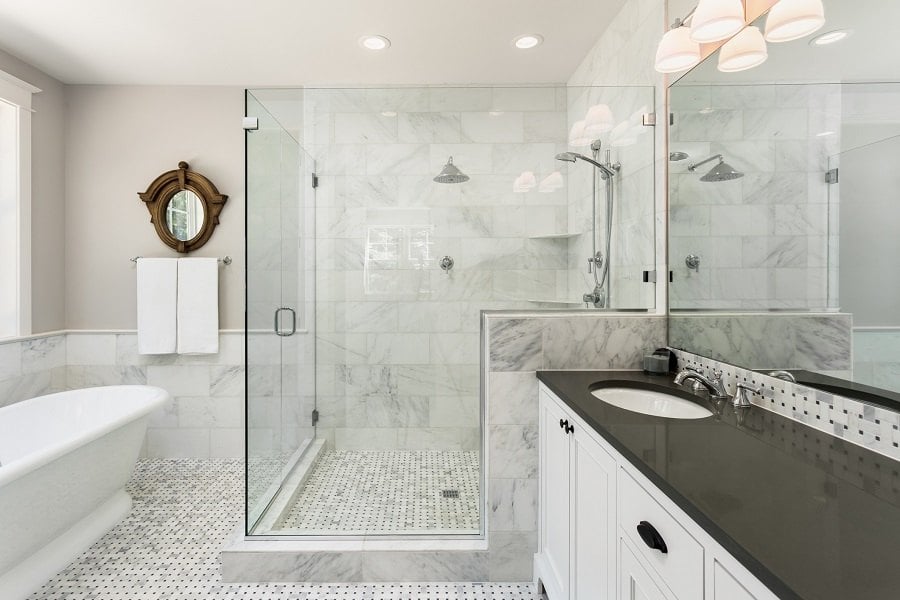 You know what they say: Kitchens and bathrooms sell houses.
If you're planning a home remodel for an upcoming or future move and you want to get the most bang for your buck, you should always focus your efforts in the kitchen and bathroom first. Unfortunately, those two spaces are often the most expensive places to make changes.
But not every upgrade you make in the bathroom has to cost a ton of money. In fact, some renovation projects are easy enough to do yourself (even for a novice) and make a huge impact on future homebuyers. In the meantime, you'll enjoy your beautiful new bathroom every time you use it.
Thinking of making some changes in your bathroom? Read this first.
1. Fix your fixtures
Ugly fixtures make the whole room look out-of-date. To remedy this, shop for new faucets in timeless finishes like brushed nickel or oil-rubbed bronze. They're relatively cheap, easy to install, and they make a world of difference in the bathroom.

2. Upgrade your tile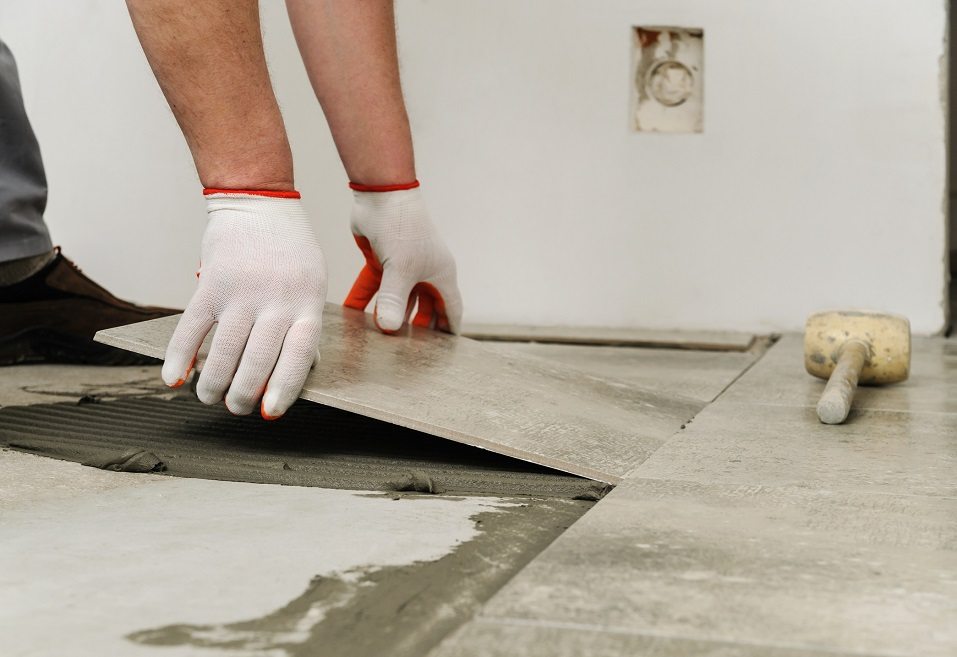 Installing new tile is a cheap and easy way to transform the look of your bathroom. Whether you opt for new tile on the floor, walls, or in the shower (or everywhere), it's important to pick classic, timeless options that will resonate with potential buyers. When in doubt, white subway tile is definitely the way to go. It's cheap, it looks good, and it's not likely to go out of style anytime soon.
Here's a pro tip: consider dark gray or black grout with your white subway tile. This designer-loved combo is easy to care for and won't show every little speck, plus the contrast of light with dark looks fantastic.

3. Ditch dated lighting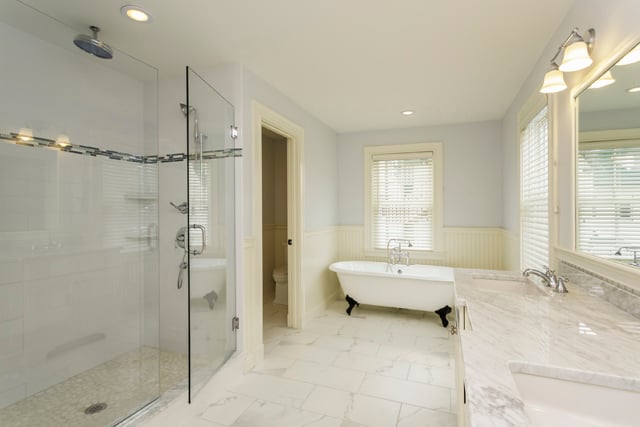 You know that Hollywood style light fixture above the bathroom sink? It's time to get rid of that.
Lighting plays a huge part in how your bathroom is perceived, and replacing your outdated light fixtures for something more modern is a cheap and easy way to make the whole room look like new. For less than $100, you can easily take your bathroom from drab to fab with no more than a quick lighting swap.

4. Consider a double vanity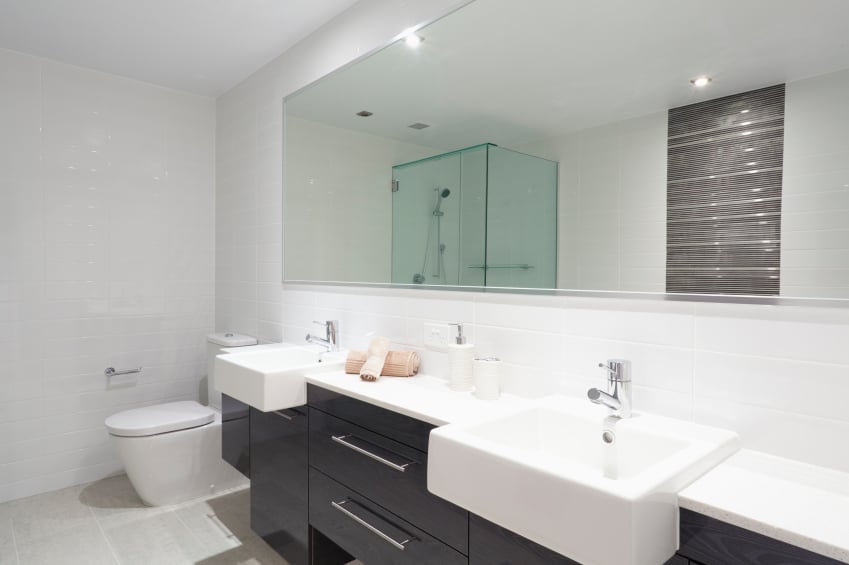 Veteran real estate agents confirm that "double vanity" is at the top of most buyers' wish lists.
While some homeowners see double vanities as overkill, the fact remains that buyers are not willing to budge on this popular feature. If you have the room for it, then definitely consider expanding your sink space into a double vanity. This relatively small investment can bring you big returns and it's always smart to have extra storage space in the bathroom.

5. Install a new sink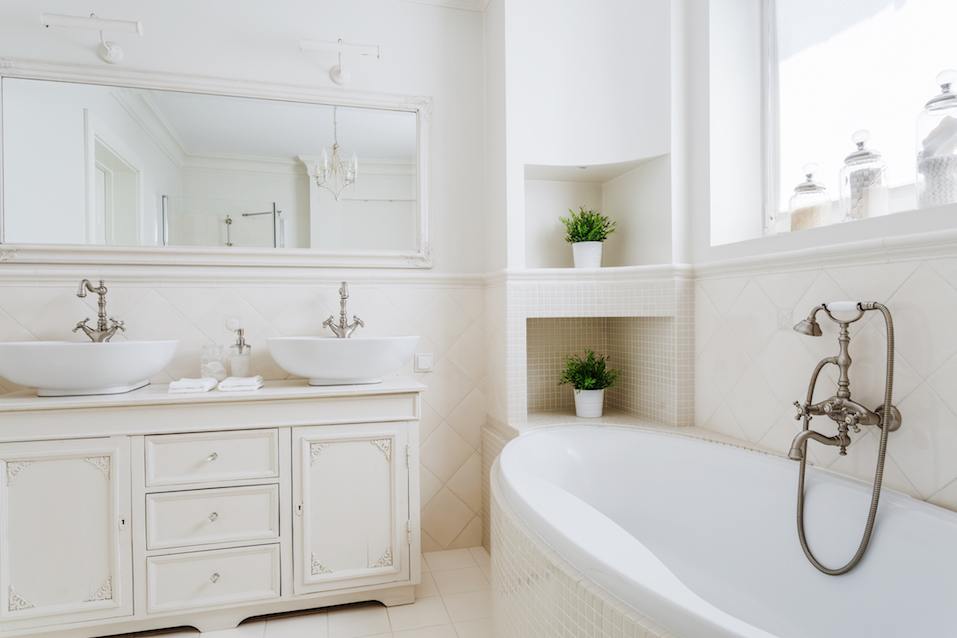 Your bathroom sink sees a lot of mileage — teeth brushing, beard trimming, hand washing, and let's not even talk about kids and their boogers.
New vanities may cost several hundred or even several thousand dollars, but you may only need to replace the sink to make a big impact. A shiny, clean new sink plus new fixtures are enough to make even the dingiest bathroom look fresh and new.

6. Replace your toilet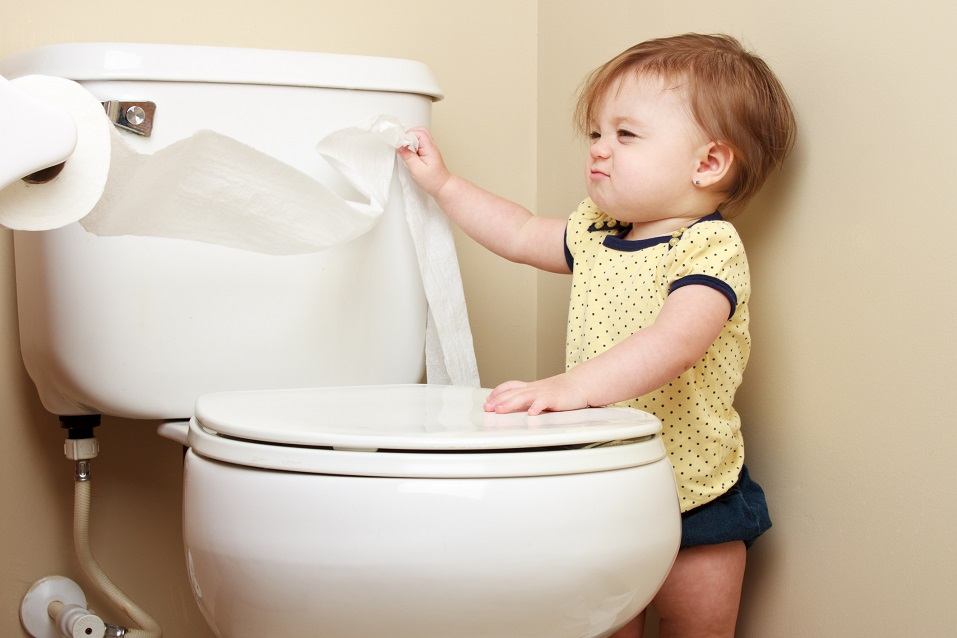 New toilets are fairly cheap and besides just looking good, they'll also help cut down on your water bill. Older style toilets use 6 gallons per flush — that's a whole lot of wasted water. Meanwhile, new high efficiency toilets only used 1.28 gallons per flush, which conserves 18,000 gallons of water on average per year.

7. Skip the bidet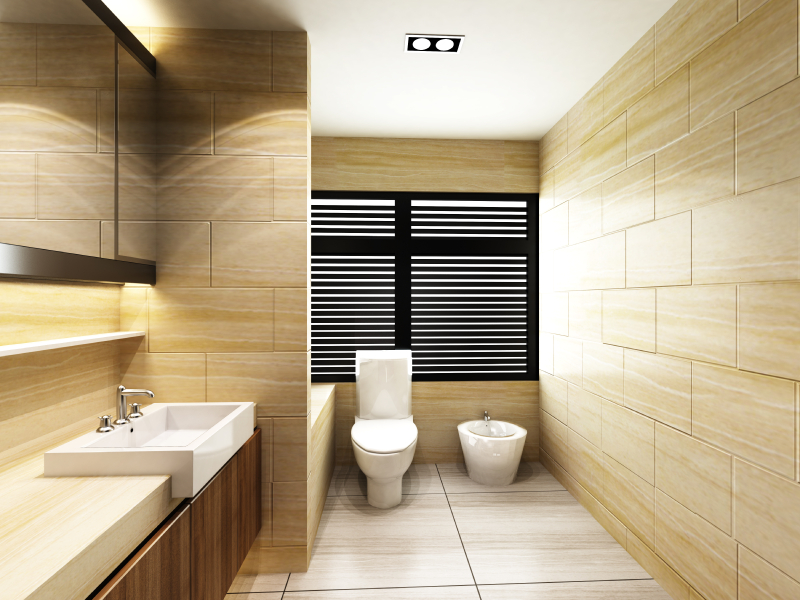 Since bidets are incredibly common in Asia and parts of Europe, many American homeowners associate them with high-roller living. After all, they have them in all those fancy hotels.
However, this trend still hasn't caught on in the States, and a bidet is more likely to turn off prospective homebuyers rather than entice them. Put your money towards other renovations instead and only go for the bidet if you plan on remaining in your house indefinitely.
Read more: Bathroom Decorating Trends That Homebuyers Hate
Check out The Cheat Sheet on Facebook!