15 Quick and Healthy Breakfasts Under 300 Calories
The most important meal of the day is also the one most frequently skipped. But did you know eating a healthy, well-balanced breakfast helps you to maintain energy levels throughout the day, revs up your metabolism, and minimizes your likelihood of overindulging later? In fact, eating within two hours of waking up can affect the way you metabolize glucose all day.
But hold on a second. That doesn't mean you should hightail it to your closest Dunkin Donuts drive-thru just yet. You will only reap the benefits of breakfast if you eat the right foods — meaning the right combination of healthy protein, carbs, and fat. So enjoy your early meal wisely, and opt for a delicious, filling start to your day that also clocks in at under 300 calories with these 15 meals.
Caloric content estimates are from Google's general search results, with sources including the U.S. Department of Agriculture. 
1. Egg White Frittata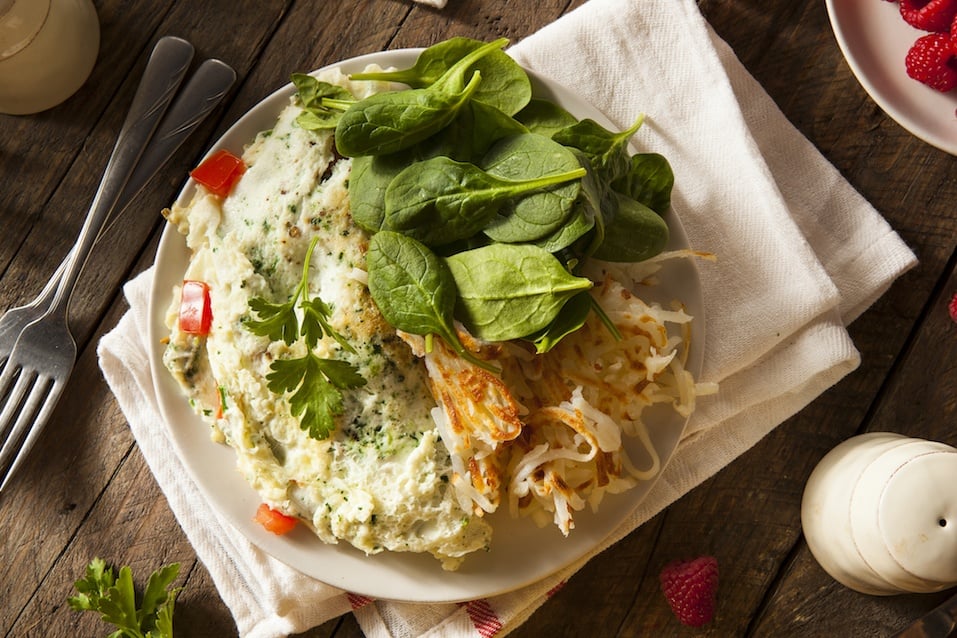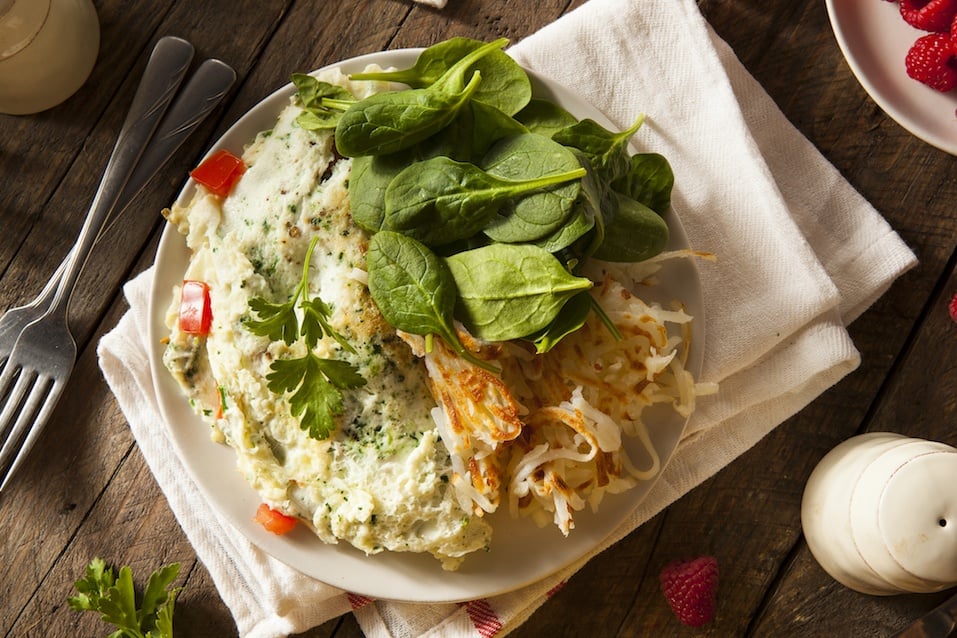 There's really nothing healthier — or more delicious — than a classic frittata. This breakfast and brunch mainstay can be packed with nutritious vegetables, and the high-protein content of the eggs will keep you feeling sated until lunchtime.
For easier weekday mornings, prep a large batch on the weekend, and portion it out for week ahead. Top it off with fresh salsa or a dash of hot sauce before serving for an extra kick. Get the recipe here.

2. Baked Egg Cups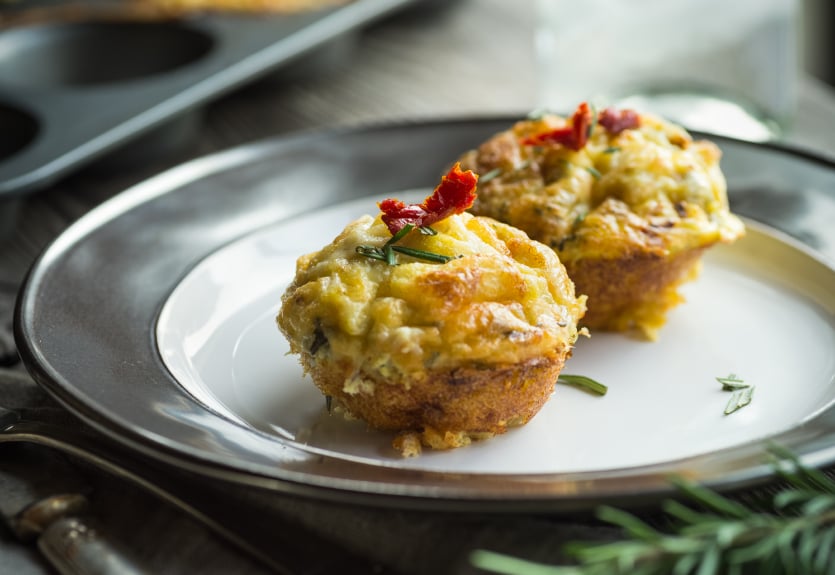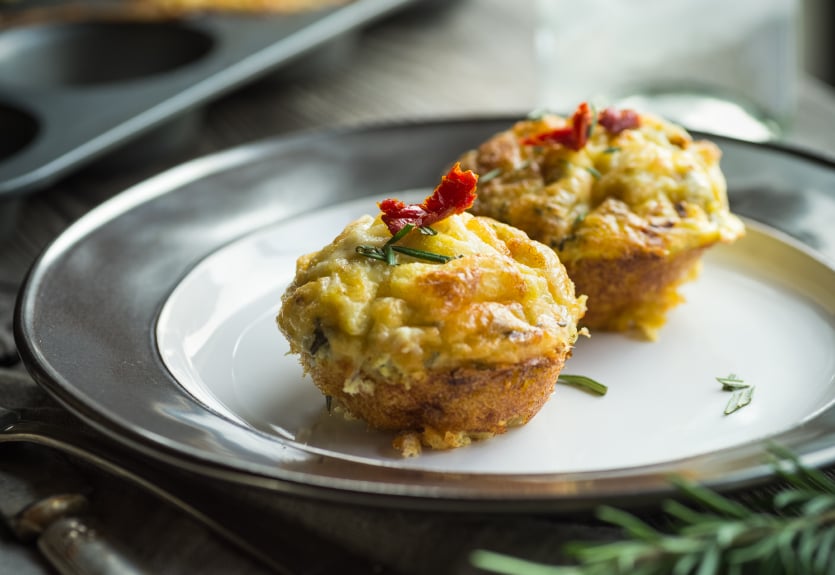 These cute little egg muffins are actually a super nutritious, low carb, high protein start to your morning. Make a big batch in a muffin tin, and grab one as you're running out the door. Once you get to work, simply reheat in the microwave for 10 to 15 seconds.
To make, mix together six large eggs and your choice of toppings in a bowl with salt and pepper to taste. Some good suggestions include chopped peppers, sausage, chopped bacon, spinach, onions, and shredded cheese. Fill each muffin cup ¾ full, and bake it in a preheated 375 degree Fahrenheit oven for 20 to 25 minutes or until firm. Store in an airtight container for up to one week, or freeze them for later.

3. Coconut Chia Pudding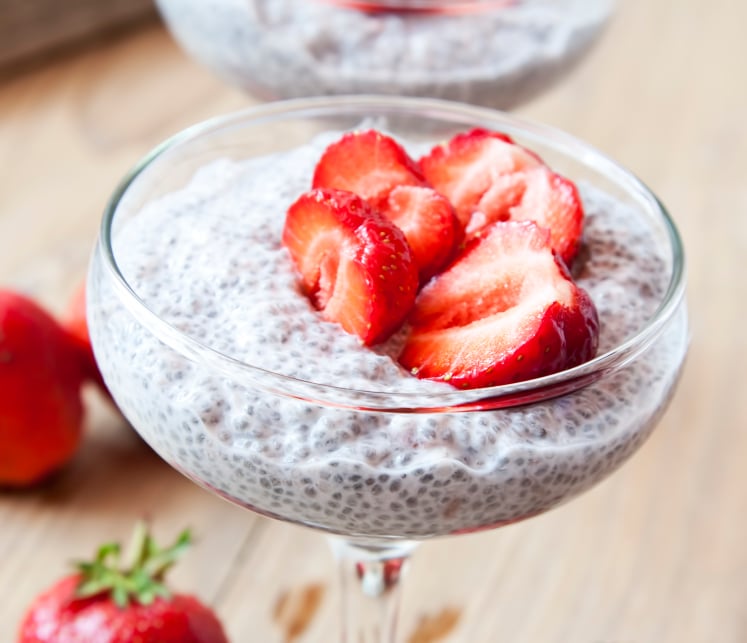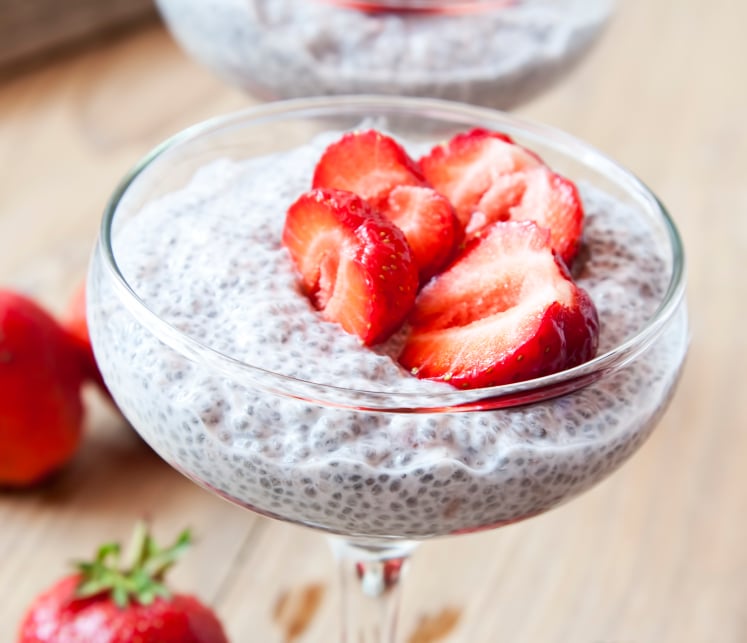 Calories: Approximately 300
Chia seeds have become the darlings of the healthy diet world because they're packed full of fiber, omega-3s, protein, and calcium. That makes them the perfect addition to your balanced breakfast. Although the texture does take a little getting used to, once you give them a chance they're sure to change up your normal routine.
To make, mix a can of coconut milk with ⅓ cup of chia seeds, 1 tablespoon of vanilla, and honey to taste. Top your concoction with fresh or frozen berries, and bring it with you on the go.

4. Overnight Oats and Banana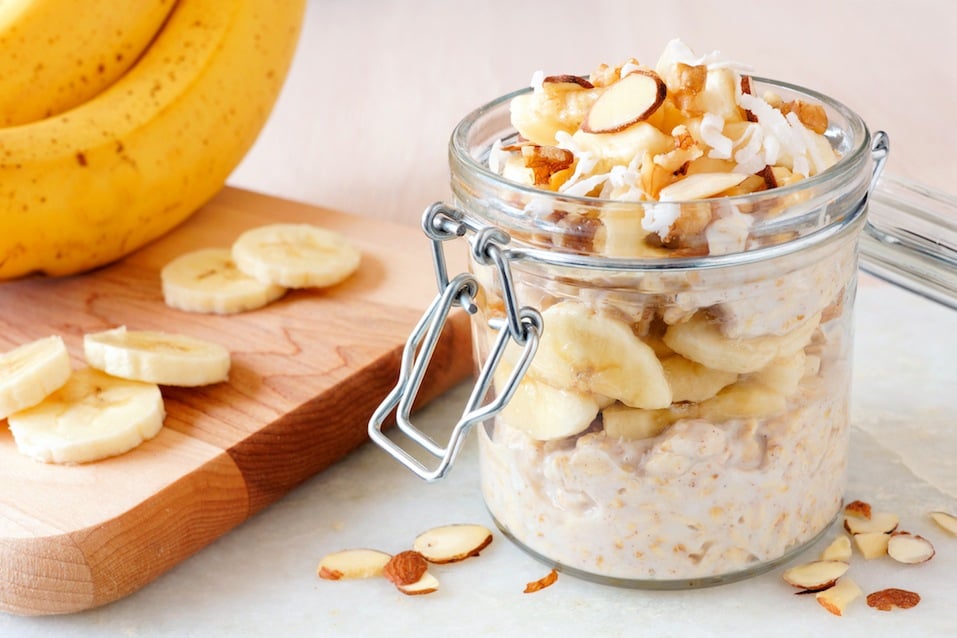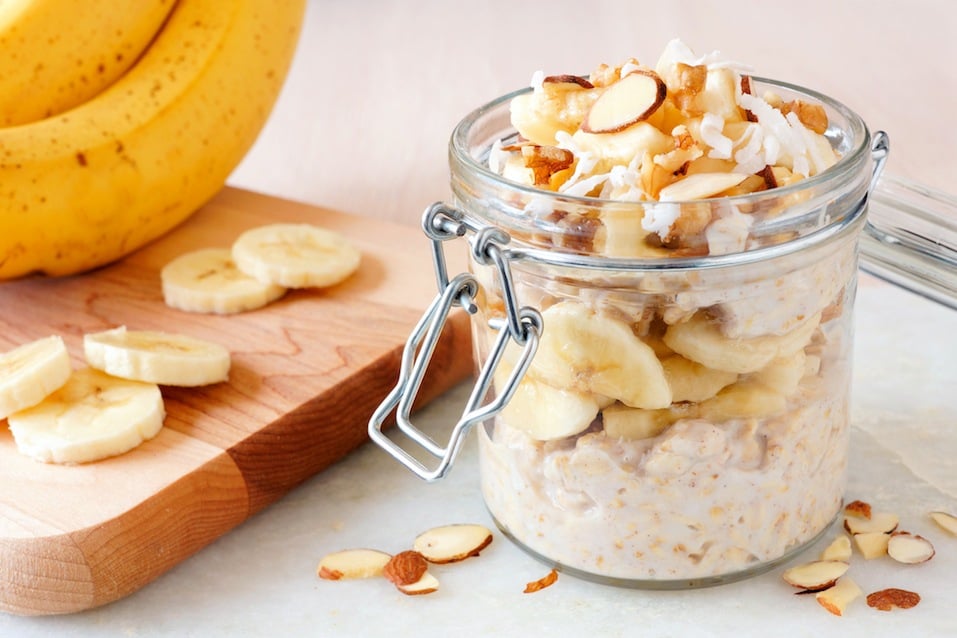 Calories: Approximately 300
Those little packets of instant oatmeal are often packed with sugar and preservatives, which is why overnight oats have become the preferred option for breakfast eaters looking to clean up their acts. This version tastes identical to banana bread, minus the calorie overload.
To make this recipe, mash up half of a banana, and combine it with ½ cup of rolled oats, ½ cup skim milk, 1 teaspoon of vanilla, 1 teaspoon of cinnamon, and 1 tablespoon of maple syrup. Stir the ingredients together in a jar, seal, and refrigerate overnight. Serve hot or cold in the morning topped with chopped nuts and sliced bananas.

5. Avocado Toast with Egg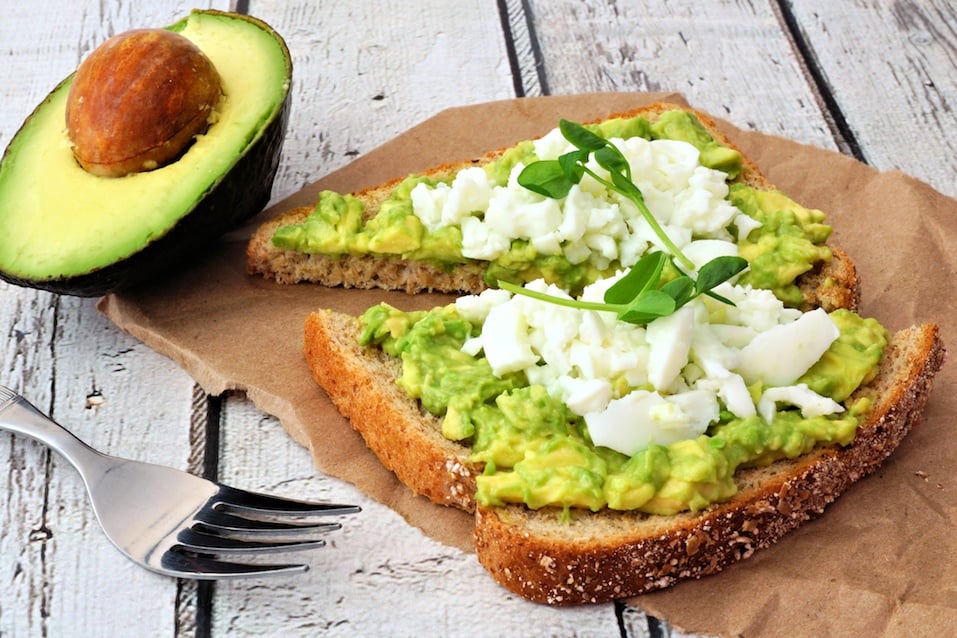 Calories: Approximately 250
Avocado toast is all the rage right now — for good reason. This simple, easy-to-make meal has a healthy dose of fat, which means you'll feel full while eating less.
To make it quickly in the morning, grab a slice of your favorite bread (the darker and more grain-packed, the better), and toast it. Mash up ¼ to ½ of an avocado all over the bread, and season it with salt and pepper. Top it off with a sunny side-up egg and a couple squirts of hot sauce, if desired.

6. Greek Yogurt and Honey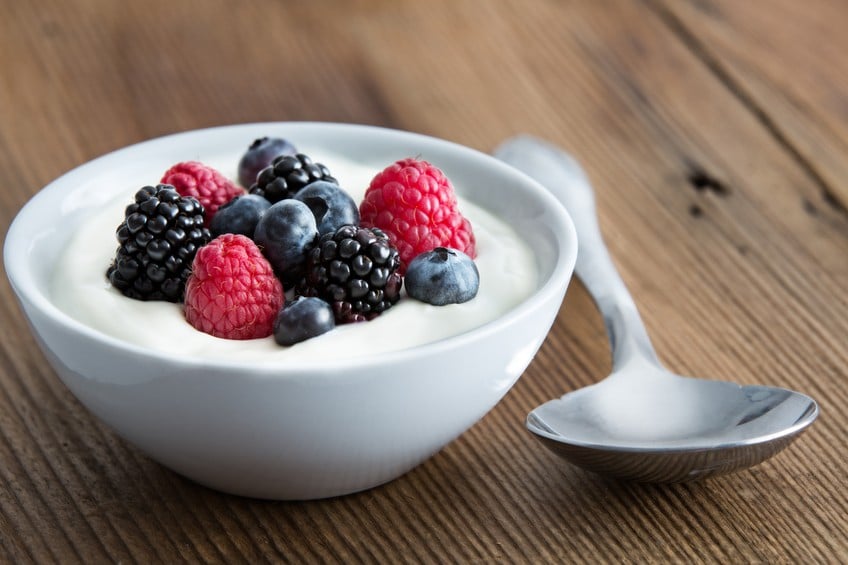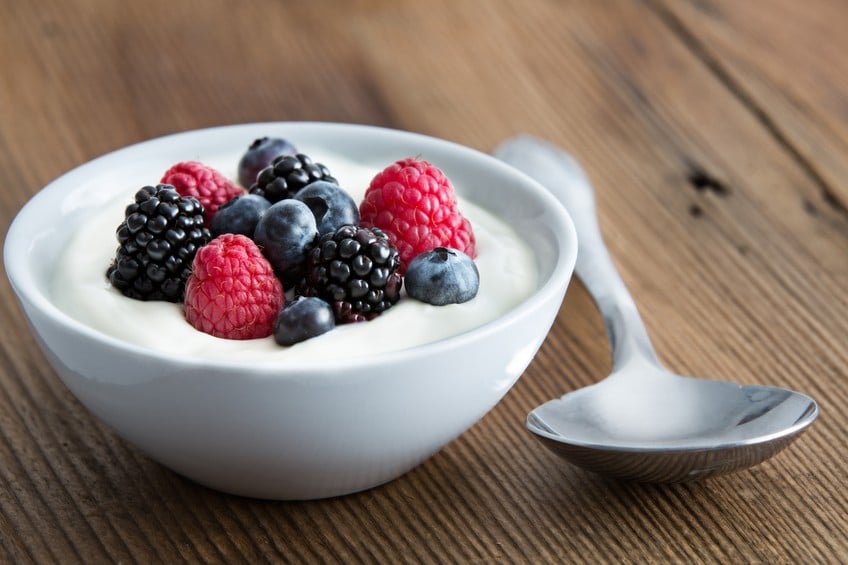 Calories: Approximately 150 to 200
When you're running out the door because you forgot to set the alarm and have no time for cooking, it's always good to have few plain Greek yogurts on hand to bring for breakfast. Skip the options with added fruit and sugar, and just buy the plain version instead. Adding your own sweetener means you control how much, and you really don't need to overdo it. A dash of honey and some fresh berries help to make this protein powerhouse taste extra delicious.

7. Sweet Potato, Black Bean, and Avocado Breakfast Burritos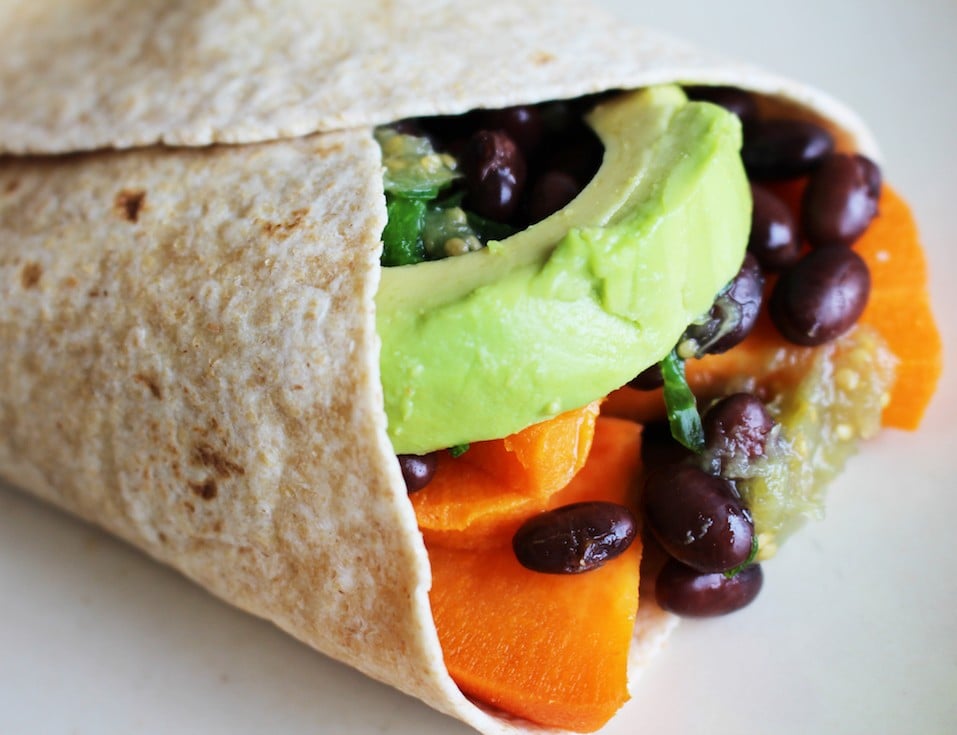 Breakfast burritos can be super healthy and filling if you make them with the best ingredients. This twist on a classic has tons of protein in the form of black beans, healthy fat from the avocado, and slow-release carbs from the sweet potato. For maximum time saving, try making up a batch of these early in the week, wrap them in plastic, and microwave as needed on busy mornings. Get the recipe here.

8. Green Smoothie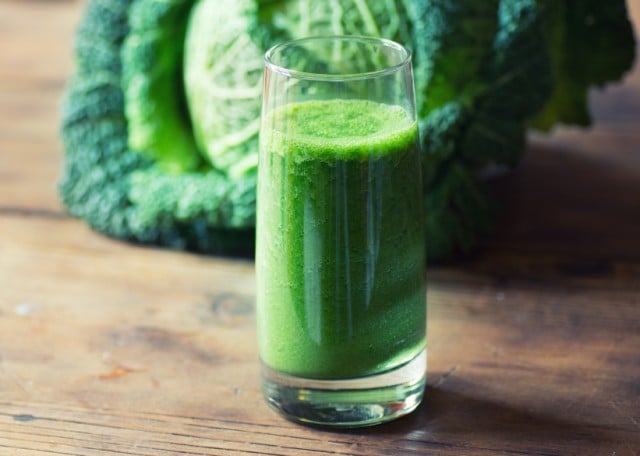 Calories: Approximately 300
Breakfast doesn't have to be a complicated meal. In fact, it can be as simple as a smoothie on the run. Embrace the trend toward veggies over fruits to limit your sugar consumption, and give a delicious green smoothie a whirl. The options are endless when it comes to variations. And best of all, it's totally portable, so you can enjoy yours when and where you please.
To make, start with a liquid base, such as almond milk, coconut milk, or coconut water. Add a big handful of greens. Spinach, kale, collard greens, and Swiss chard are all good options. Pick a frozen fruit for natural sweetness, such as half a banana, strawberries, apples, pears, peaches, or berries. Then, add in some extras: avocado, chia seeds, flax seeds, cinnamon, ginger, collagen powder, or green powder. Top with ice, blend, and enjoy.

9. Banana and Egg Pancakes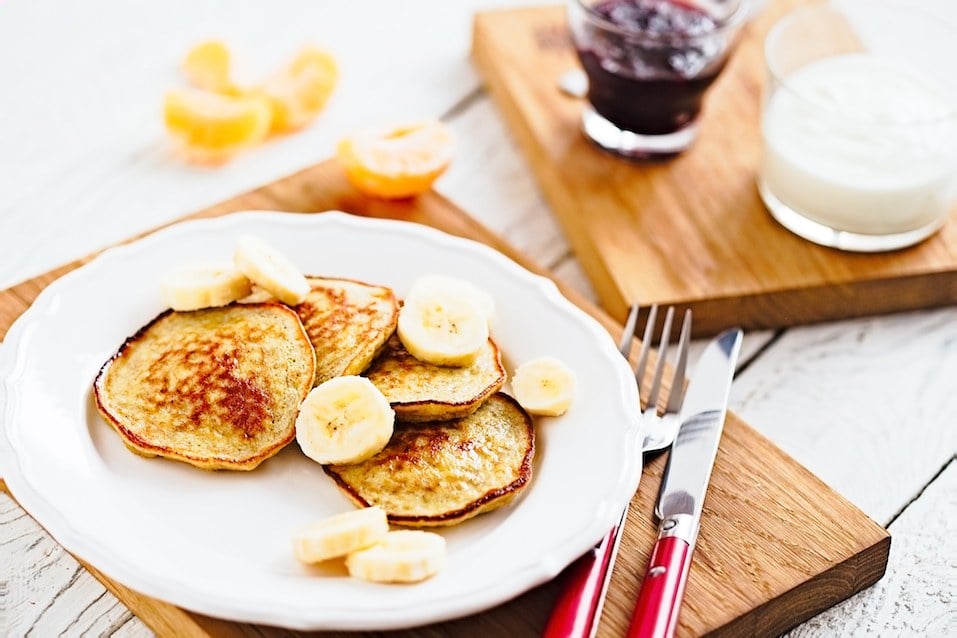 Calories: Approximately 250
Pancakes don't always have to be giant stacks of calorie bombs, drenched in piles of butter and high-fructose corn syrup. In fact, this two-ingredient healthier version is gluten-free and couldn't be easier to make. Top them off with a dash of all-natural fruit preserves or a tablespoon of almond butter.
To make, mash one banana in a bowl, and whisk in two eggs. Pour the batter into a lightly greased pan, and cook as you would normal pancakes.

10. Peanut Butter Energy Bites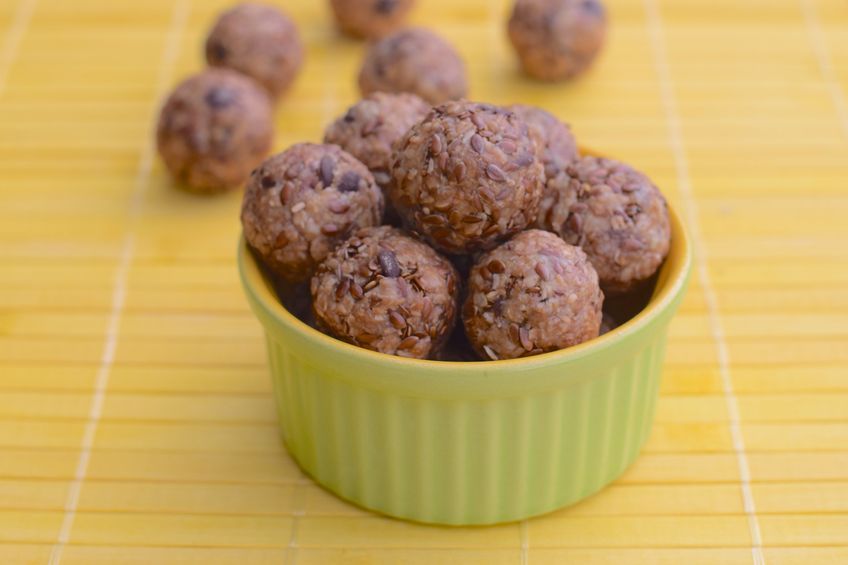 Calories: Approximately 150 per bite
These make a great snack or breakfast because they're easy to eat on the go. The protein content will keep your tummy feeling full for longer. Stash a few at work and at home, so you always have a healthy option to grab when hunger strikes, which makes you less likely to hit up the snack cabinet. Plus, they're easy to make — no baking required.
To make, combine ⅔ cup peanut butter, ½ cup chocolate chips, 1 cup old-fashioned oats, ½ cup flax seeds, and 1 tablespoon of honey in a bowl. Refrigerate for at least one hour. Then, roll into balls, and store for up to one week in the fridge (or longer in the freezer).

11. Breakfast Quesadilla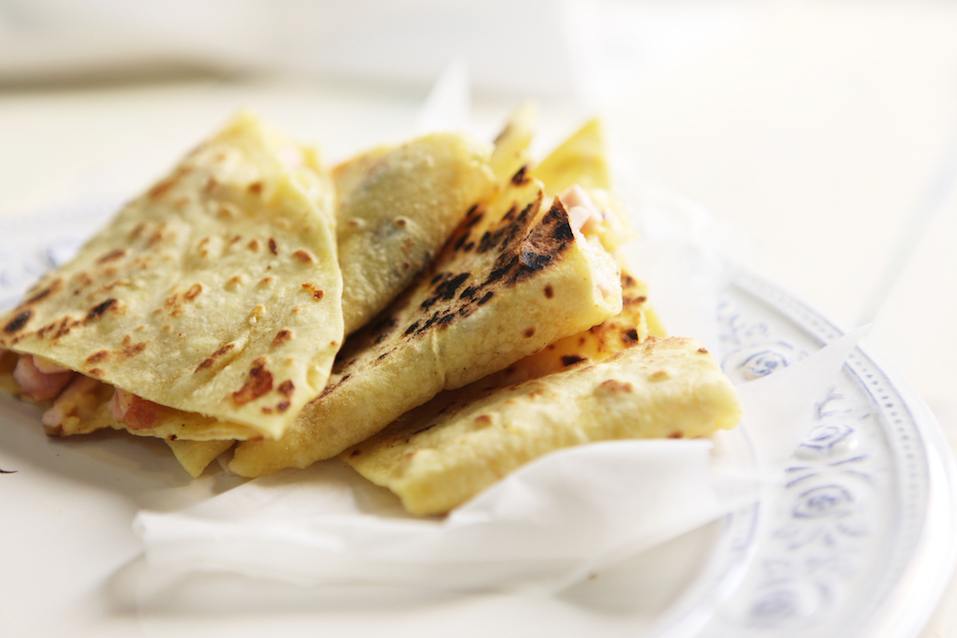 Who said quesadillas are just reserved for lunch and dinner? Enjoy this classic option as your first meal of the day or whenever the mood strikes you.
To make, whip up two scrambled eggs. Lay a whole-wheat or low-carb tortilla in the pan, and fill half of it with the scrambled eggs. Top with your favorite cheese, and cook until the cheese melts. Serve with salsa for dipping to make it a real fiesta for your taste buds.

12. Breakfast Quinoa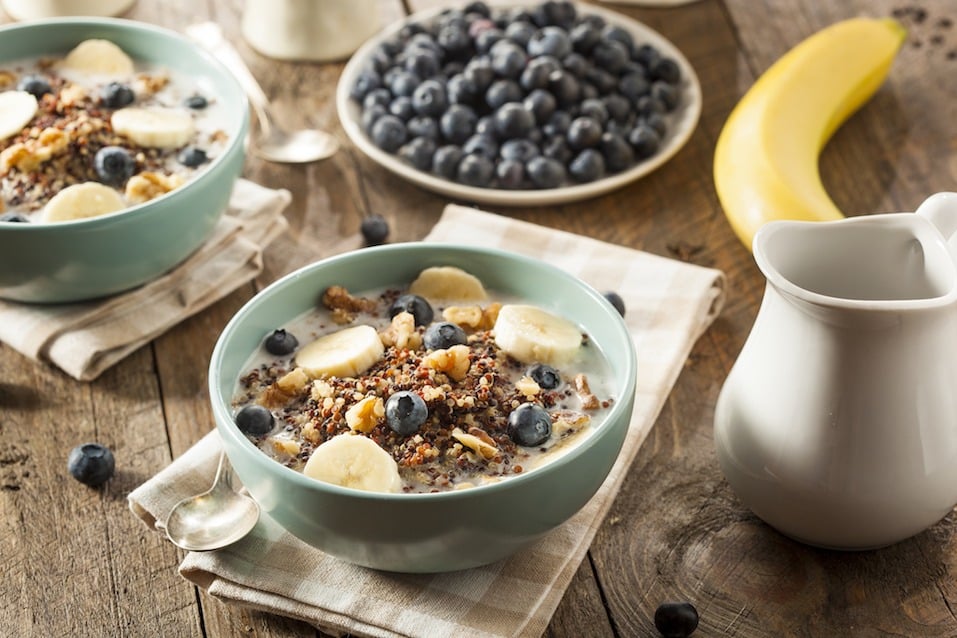 Calories: Approximately 200
When you get sick of eggs and oatmeal, change it up a little bit with another powerhouse grain that tastes fantastic topped with dark chocolate chips. High in protein and low in calories, this breakfast option will absolutely become your new go-to. It does take slightly longer to make than some other options, but it can certainly be prepped in advance and portioned out through the week.
To make, start by rinsing your quinoa in a strainer. Combine 1 cup of raw quinoa with 1 teaspoon of sea salt and 2½ cups of water. Boil uncovered. Once boiling, cover, and reduce heat to low, cooking for approximately 20 minutes. Uncover, and add 4 cups of milk, 1 teaspoon of vanilla, and 1 teaspoon of cinnamon, and bring to a boil. Turn heat to low, and cook for 30 minutes or until desired thickness is reached. Serve warm topped with chocolate chips.

13. Baked Eggs in Peppers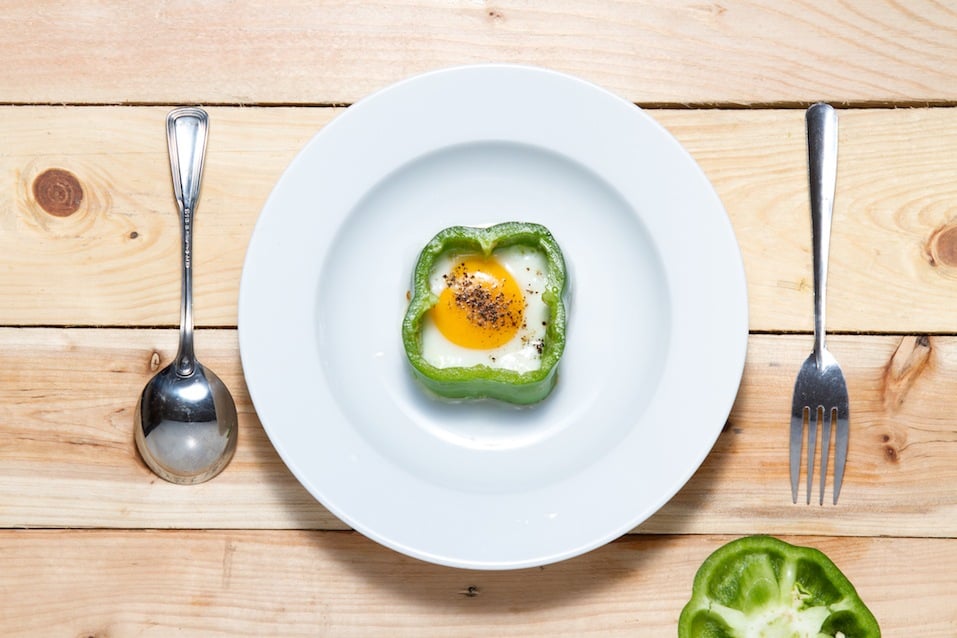 Calories: Approximately 150
These could not be easier to make, and they're also a low-carb, gluten-free, and Paleo-friendly breakfast when you omit the cheese.
To make, start by preheating your oven to 400 degrees Fahrenheit. Slice two peppers in half, and add them to a baking dish with ½ cup of water. Bake for 10 to 15 minutes. Pull out of the oven, and crack one egg into each pepper, sprinkling with shredded cheese if desired. Bake for 15 minutes for runny eggs or 20 minutes for cooked-through eggs. Garnish with salt and pepper.

14. Banana and Almond Butter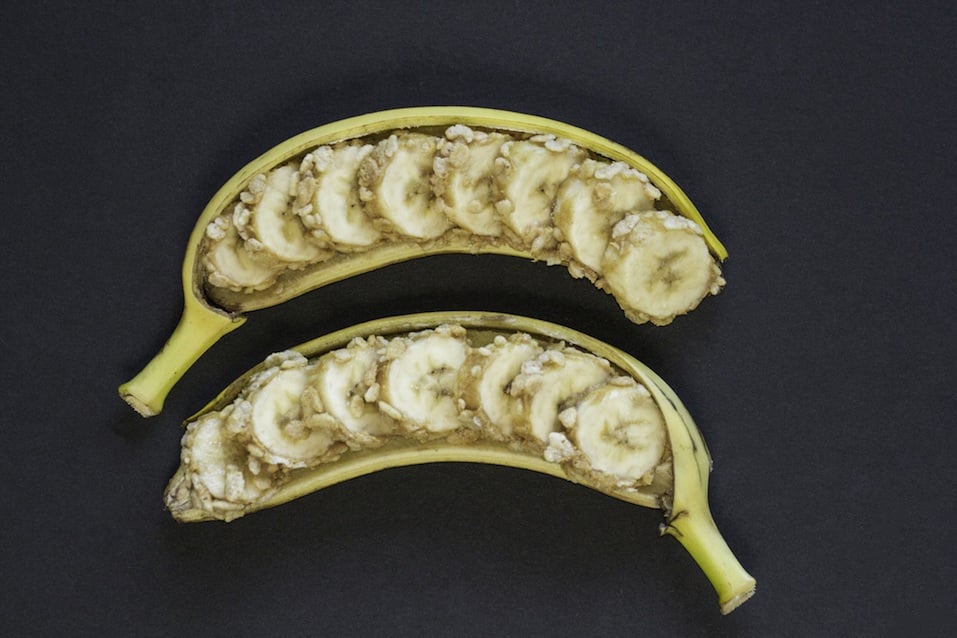 Calories: Approximately 225
This kid- and adult-friendly breakfast couldn't be easier. Simply slice a banana in half, and top it with 2 tablespoons of almond butter. Then, sprinkle it with your choice of toppings. Honey, raisins, dried cranberries, dark chocolate chips, coconut flakes, and chia seeds are all really delicious options.

15. Sweet Potato Toast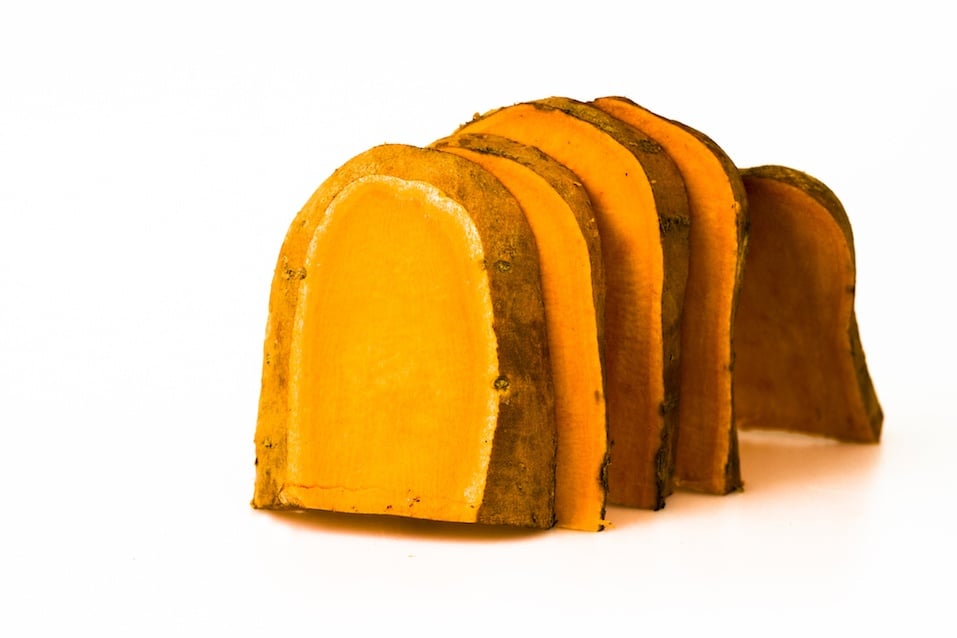 Calories: Approximately 250
Way healthier than bread, sweet potato toast is all the rage right now. Because it's customizable, you can finish it with sweet or savory toppings — the choice is yours.
To make, peel a sweet potato, and slice it lengthwise. Try to make each cut about ¼ inch thick. (If you cut a piece too thick, microwave for 20 seconds to make it tender.) Set your toaster on the highest setting, and run it through a full cycle two times. That's it. Top your "toast" with a generous helping of your favorite topping. A few to try are nut butter with raisins or banana slices, Nutella, cream cheese and fresh fruit preserves, apple or pumpkin butter, a poached egg, avocado, or chicken salad.