8 Recipes for Pies Made From Scratch
When it comes to dessert, pies take the cake. There's simply nothing better than a fresh, light bite of pastry crust topped with the fruits of the season or filled with rich, refreshing flavors. And there are plenty of pie recipes to satisfy any sweet tooth. Take a look at some of our favorites.
1. Key Lime Pie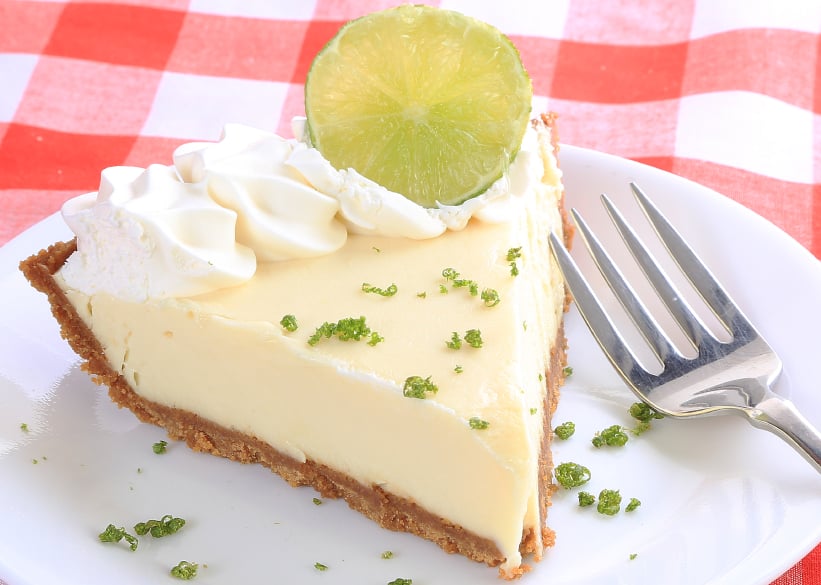 Cook's Illustrated explains that there is a difference between Key limes and normal (Persian) limes. Key limes are slightly sweeter, though their smaller size means you're squeezing about 20 of them to get a half cup of juice — compared to about 3 of their Persian counterparts. You can technically swap out Key limes in a pie recipe with the typical ones, but when it comes to perfection, sticking with the real deal is recommended (if you're lucky enough to have a grocery store that carries them, that is).
Another note: Bottled Key lime juice can work in a pinch, but the taste testers at Cook's Illustrated also found that the preserved versions tend to be much more tart, and at times even "bracingly bitter." For best results, the tiny limes are the fruit of choice for this refreshing dessert, crafted by Food Network's Emeril Lagasse.
Ingredients:
1½ cups graham cracker crumbs
½ cup granulated sugar
4 tablespoons (½ stick butter) melted
2 (14-ounce) cans sweetened condensed milk
1 cup key lime or regular lime juice
2 whole large eggs
1 cup sour cream
2 tablespoons powdered sugar
1 tablespoon lime zest
Directions: Preheat the oven to 375 degrees Fahrenheit. In a bowl, mix the graham cracker crumbs, sugar, and butter with your hands. Press the mixture firmly into a 9-inch pie pan, and bake until brown, about 20 minutes. Remove from the oven and allow to cool to room temperature before filling.
Lower the oven temperature to 325 degrees Fahrenheit. In a separate bowl, combine the condensed milk, lime juice, and eggs. Whisk until well blended and place the filling in the cooled pie shell. Bake in the oven for 15 minutes and allow to chill in the refrigerator for at least 2 hours.
Once chilled, combine the sour cream and powdered sugar and spread over the top of the pie using a spatula. Sprinkle the lime zest as a garnish on top of the sour cream and serve chilled.
2. Mixed Stone Fruit Pie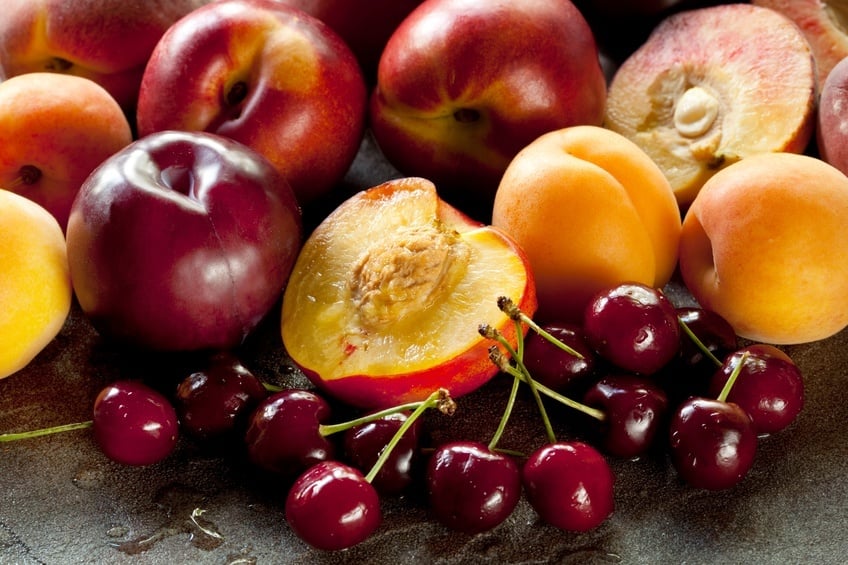 Stone fruits are any fruits where the pulp surrounds a seed or pit — including peaches, nectarines, apricots, and cherries, to name a few. This rustic pie from Southern Living will have you making a homemade graham cracker/almond crust, then add a creamy filling and top it with your favorite combination of fruit. The beauty of this pie — and others like it — is that you can change the flavor profile based on your preferences and the fruits available to you.
Ingredients:
1 cup graham cracker crumbs
1 cup sliced almonds
6 tablespoons butter, melted
¼ cup sugar
1 cup fruit juice (such as cranberry or grape)
3 teaspoons cornstarch
¼ cup honey
⅛ teaspoon table salt
2 cups heavy cream
2 (8-ounce) packages cream cheese, softened
1 (14-ounce) can sweetened condensed milk
1 tablespoon loosely packed lemon zest
2 tablespoons fresh lemon juice
½ teaspoon vanilla extract
¼ teaspoon table salt
¼ teaspoon almond extract
4 cups mixed stone fruit slices
Directions: Preheat oven to 325 degrees Fahrenheit. Pulse first 4 ingredients in a food processor 15 times, or until almonds are finely ground. Press on bottom and up sides of a 10-inch pie plate. Bake 10 to 12 minutes or until golden brown. Cool completely (about 2 hours).
Meanwhile, whisk together fruit juice and cornstarch in a small bowl. Stir together honey and salt in a small saucepan, and cook over medium-low heat 3 to 4 minutes, or until mixture begins to bubble. Whisk in fruit juice mixture. Increase heat to medium, and bring to a boil, whisking often. Remove from heat, and cool completely (about 10 minutes). Cover and chill until ready to use.
Beat heavy cream in a medium bowl at medium speed with an electric mixer until stiff peaks form.
Beat cream cheese at medium speed with a heavy-duty electric stand mixer until smooth; gradually add condensed milk, beating until blended after each addition. Add next 5 ingredients, and beat at medium-high speed until smooth and creamy. Fold in whipped cream. Pour mixture into cooled pie crust, and chill 12 to 24 hours.
Place fruit slices in a large bowl; add half of chilled juice mixture, tossing to coat. (If mixture is too thick, place in a microwave-safe bowl, and microwave at high setting for 30 seconds.) Spoon fruit onto chilled pie, and serve immediately with remaining juice mixture. Or chill remaining juice mixture, and reserve for another use, such as a topping for ice cream.
3. Black and Blue Berry Pie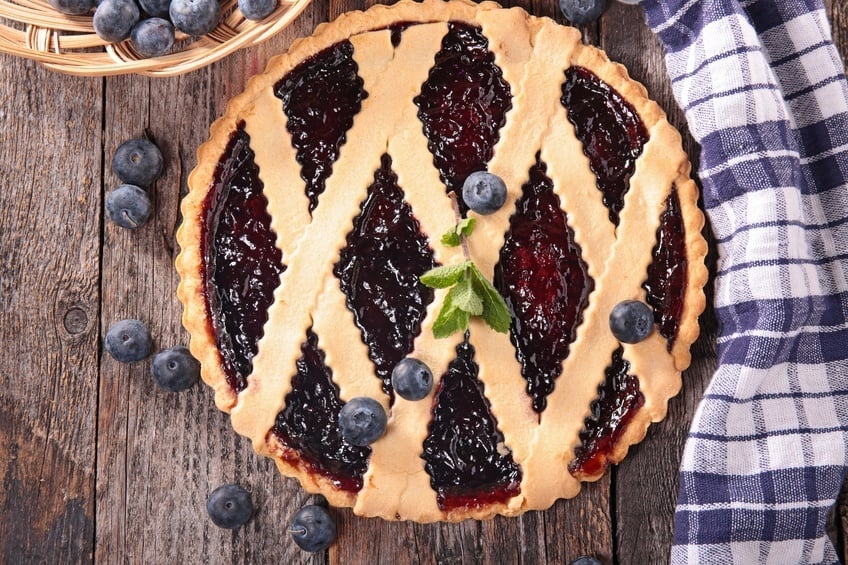 Dessert isn't complete without a berry pie. Baked to allow the fruits to create a syrup all on their own, this dessert is the perfect ending to a meal. Plus, it's the ideal excuse to eat ice cream. Who doesn't want a heap of cold vanilla on top of a warm slice of berry pie? This recipe from Saveur calls for using minute tapioca instead of traditional corn starch, which helps to thicken the filling without adding an extra flavor or making it gummy.
Ingredients:
2½ cups all-purpose flour, plus more for dusting
½ cup plus 2 tablespoons sugar
1½ teaspoon kosher salt
2 sticks chilled unsalted butter, cut into ½-inch cubes
4 cups blackberries (18 ounces)
2 cups blueberries (12 ounces)
3 tablespoons minute tapioca pearls
1 egg, lightly beaten
Directions: In the bowl of a food processor, combine the flour, 2 tablespoons sugar, 1 teaspoon salt, and the butter. Pulse until the butter forms pea-size crumbles. Pour in ¼ cup ice-cold water and pulse briefly until dough begins to clump. Scrape the dough onto a work surface, knead until it just comes together, and mold into a ball. Halve the dough and shape each half into a ½-inch-thick disk. Wrap each disk separately in plastic wrap and refrigerate for 1 hour.
For the filling: In a large bowl, toss the blackberries and blueberries with the remaining ½ cup sugar, ½ teaspoon salt, and the tapioca pearls until evenly combined. Let stand for 20 minutes.
Heat the oven to 400 degrees Fahrenheit. On a lightly floured work surface, roll one dough disk into a 14-inch circle and fit it into a 10-inch glass pie dish. Stir the berries to redistribute the juices and the sugar, then scrape into the pie dish. Roll the second dough disk into a 12-inch circle and place over the berries. Trim, seal, and crimp the edges of the dough and cut four slits in the top. Brush the dough all over with the beaten egg.
Place the pie on parchment paper — lined baking sheet and bake until the crust begins to turn light golden brown, 15 minutes. Reduce the oven temperature to 325° and continue baking until the berries are bubbling and the crust is golden brown, 45 minutes. Let the pie cool before serving.
4. Passion Fruit Ice Cream Pie With a Ginger Crust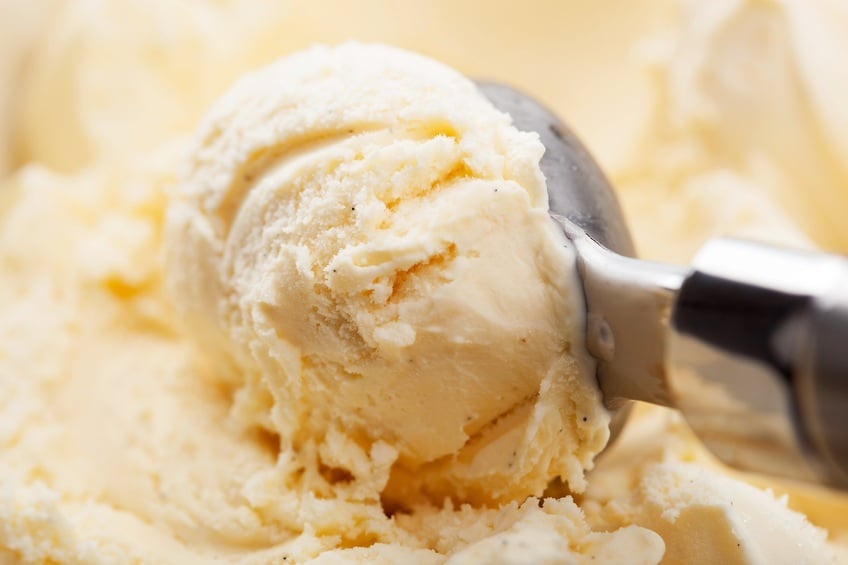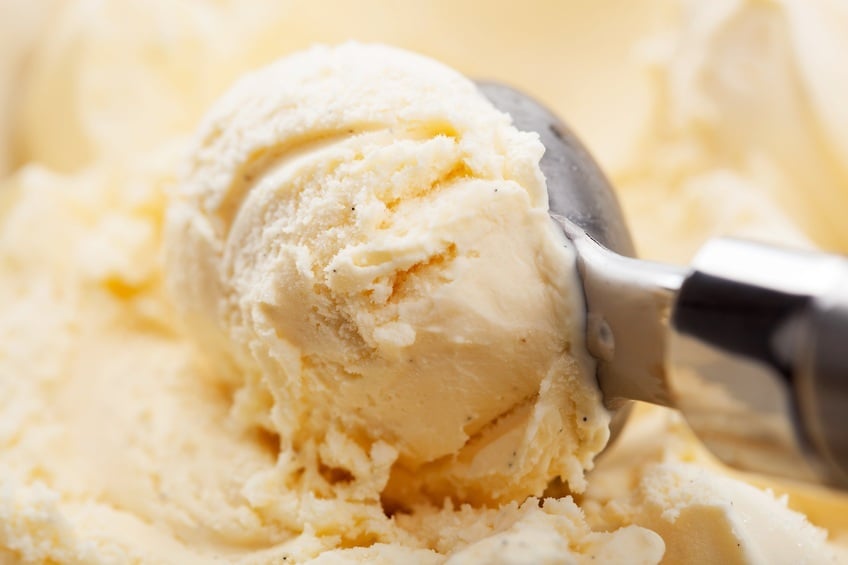 You won't be picking up a copycat version of this ice cream pie from Carvel anytime soon. However, a little bit of effort will yield a delicious ice cream pie that's refreshing and completely creative. You'll make a crust with crushed ginger snaps, dried pineapples, and candied ginger, then top with ice cream and finish with dulce de leche and passion fruit topping. The ice cream element makes it perfect for warmer weather, but the flavor profiles will be appropriate for any time of year. One note: Food & Wine suggests using a passion fruit nectar found at your local supermarket, and recommends the Looza brand.
Ingredients:
8-ounce box gingersnaps, lightly crushed
1 dried sweetened pineapple ring (1½ ounces), coarsely chopped
2 tablespoons coarsely chopped candied ginger
4 tablespoons unsalted butter, softened
1¼ cups dulce de leche (16-ounce jar)
½ cup passion fruit nectar
3 pints vanilla ice cream, slightly softened
¼ cup salted roasted pistachios, coarsely chopped
2 tablespoons shredded sweetened coconut
Directions: In a food processor, combine the crushed gingersnaps with the pineapple, candied ginger, and butter and process until fine crumbs form. Press the crumbs evenly over the bottom and 1 inch up the side of a 9-inch springform pan. Freeze until firm, about 10 minutes.
In a blender, blend the dulce de leche and passion fruit nectar until smooth. Spread 1 pint of ice cream in the chilled crust. Using a very small ice cream scoop (2 tablespoons), scoop the remaining 2 pints of ice cream into the crust, leaving some nooks and crannies. Drizzle 3/4 cup of the dulce de leche sauce over the ice cream, allowing it to pool in spots. Sprinkle with the pistachios and coconut and freeze until firm, at least 2 ½ hours.
Remove the ring and cut the pie into wedges. Serve the extra dulce de leche sauce at the table.
5. Cherry Pie with Almond Crumble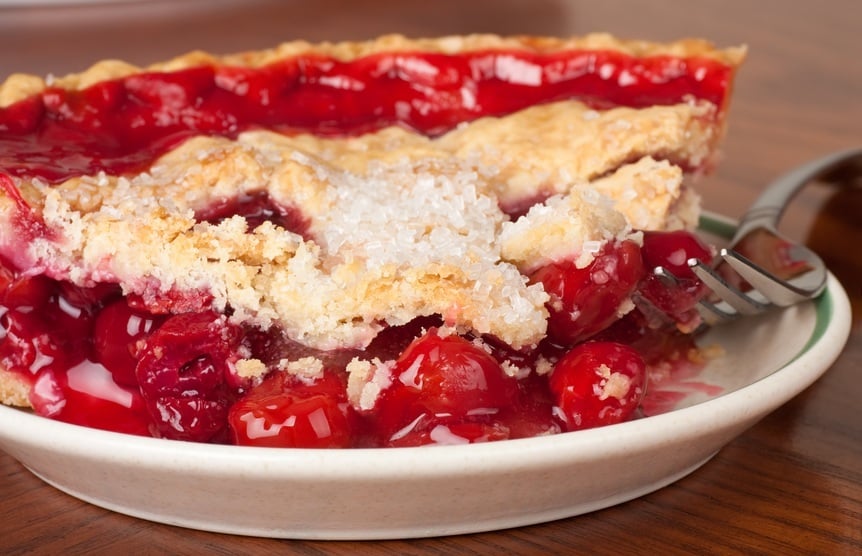 Classic pies with the pastry crust crimped or latticed over the top are delicious and flaky, but there's an extra treat when the top is covered with a crumble instead. This crumble to top a cherry pie is much like one for apple crisp, starting with butter, flour, and brown sugar. In this case, you'll also add almonds to add another flavor. Despite this originating from Martha Stewart's kitchen, you're also allowed to use a store-bought pie crust (gasp!), cutting down on your prep time.
Ingredients:
1

cup 

plus 1 tablespoon all-purpose flour (spooned and leveled), divided, plus more for work surface
¾ cup granulated sugar
½ teaspoon fine salt, divided
6 cups drained jarred sour cherries (from three 24-ounce jars)
1 teaspoon pure vanilla extract
1 homemade or store-bought pie crust in a deep-dish 9-inch plate
1 large egg white, lightly beaten
½ cup light-brown sugar
1 stick cold unsalted butter, cut into pieces
¼ cup almonds
Directions: Preheat oven to 375 degrees Fahrenheit, with racks in middle and lower thirds. In a large bowl, stir together 1 tablespoon flour, granulated sugar, and ¼ teaspoon salt. Stir in cherries and vanilla. Brush crust with egg white and fill with cherry mixture.
In a food processor, pulse together remaining 1 cup flour and ¼ teaspoon salt. Add brown sugar, butter, and almonds; pulse until large pieces form. Scatter crumble over cherry filling.
Bake on middle rack, with a foil-lined rimmed baking sheet on lower rack to catch drips, until topping and crust are golden, 45 minutes. Tent pie loosely with foil; bake until juices in center are bubbling, 30 to 45 minutes more. Transfer to a rack and let cool. Serve warm or at room temperature. Cover and keep at room temperature, up to 3 days.
6. Plum and Mascarpone Pie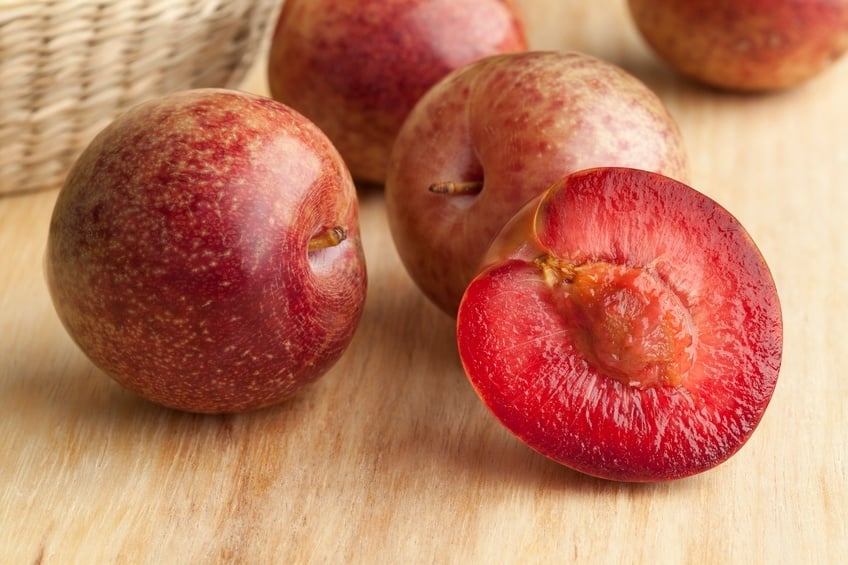 Mascarpone is an Italian cheese, known for its rich, slightly tangy flavor. When it's combined in this pie with crème fraîche (another creamy ingredient with similarities to sour cream), you get a rich dessert that is sweet, but not cloyingly so. For this recipe from Bon Appétit, you'll also the roast plums to extract the juices — later reducing them to create a glaze. Don't be intimidated by the ingredients you don't recognize; overall, this is a relatively simple recipe.
Ingredients:
1

pie crust, homemade or store-bought

4-5

pounds

firm ripe plums (20 to 25 plums), halved, pitted (with skin)

1 ½

 

cups

plus 2 tablespoons sugar

2

tablespoons

fresh lemon juice

1

vanilla bean, split lengthwise

8

ounces

m

ascarpone

⅓

cup

crème fraîche

2

tablespoons

honey

Whipped cream
Directions: Preheat oven to 350 degrees Fahrenheit. Line pie dish with crust; crimp edges. Fully bake pie crust according to recipe or box instructions.
Place plums in a large bowl; add 1 ½ cups sugar and lemon juice. Scrape in seeds from half of vanilla bean; toss to coat. Divide plum mixture between two 13 x 9 x 2″ glass baking dishes, arranging plums cut side down and overlapping slightly. Roast until juices are bubbling and slightly thickened and plums are tender but not falling apart, 40 to 60 minutes (cooking time will depend on ripeness of plums). Let cool slightly.
Using a slotted spatula, transfer plums to a rimmed baking sheet. Cover loosely with plastic wrap; chill. Pour juices in baking dishes into a small saucepan. Bring to a boil and simmer until thickened and reduced to a scant ½ cup, 4 to 5 minutes; set glaze aside.
Combine remaining 2 tablespoons sugar, mascarpone, crème fraîche, and honey in a medium bowl. Scrape in seeds from remaining half vanilla bean. Using an electric mixer, beat on high speed until mixture holds firm peaks (do not overbeat or mascarpone may curdle). DO AHEAD: Plums, glaze, and mascarpone cream can be made one day ahead. Cover separately and chill.
Spread mascarpone cream evenly over bottom of crust. Arrange some chilled plum halves tightly (but not overlapping) in a single layer over mascarpone mixture. Starting at edges of pie crust, arrange remaining plum halves on top of base layer, overlapping tightly and forming a spiral to cover. Pie should dome slightly in the center.
Using a pastry brush, spread some of glaze over plums (if glaze has firmed up, gently reheat, adding 1 tablespoon water and whisking to blend).
Cut pie into slices. Top with whipped cream and drizzle with more plum syrup.
7. Fresh Peach Pie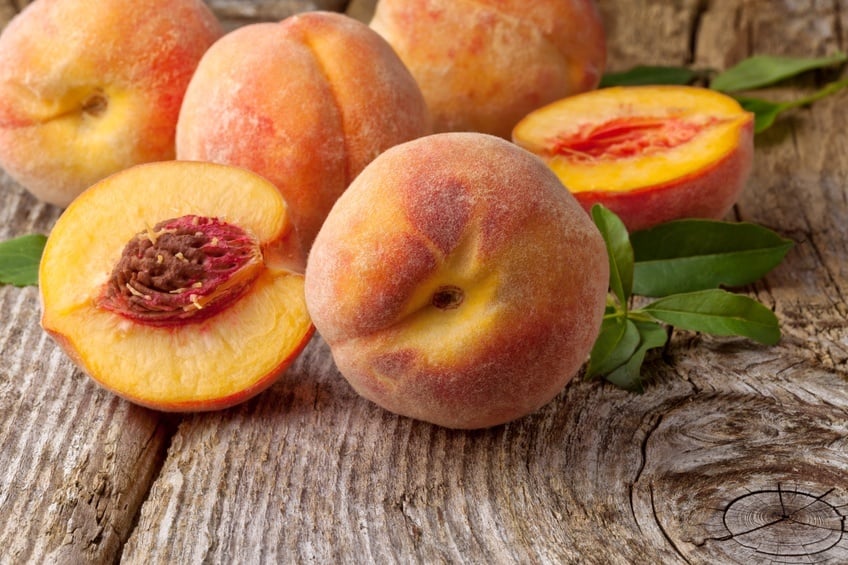 Baked pies with fresh fruits are classics. However, no-bake pies have their own place on the dessert table. With these, using ripe fruits at the height of their seasons is of utmost importance, and the results are deliciously refreshing. This peach pie from a Food.com contributor uses peach gelatin and cornstarch as the binding agent for the pie, but the focus is on the peach slices themselves. If you want to add another flavor to the mix, try using strawberry or raspberry gelatin instead. (It's a favorite trick my mother uses when making a similar version of this pie.) Speaking from experience, you can also use a store-bought crust for this pie, though you're welcome to make the dough from scratch.
Ingredients:
1½ cups all-purpose flour
½ teaspoon salt
1½ tablespoons sugar
2 tablespoons milk
½ cup oil
For the filling
1 cup sugar
2 tablespoons cornstarch
1 cup water
1 (3 ounce) package peach gelatin
3 cups sliced peeled ripe peaches
Directions: For crust, mix all ingredients with a fork and press into a 9-inch pie plate. (Or form a store-bought crust into the pie plate.) Prick all over with a fork, then bake at 400 degrees Fahrenheit for 12 minutes.
For Pie: In a saucepan combine sugar, cornstarch and water until smooth. Cook and stir over medium heat until bubbly and thickened. Remove from the heat; stir in gelatin until dissolved. Cool.
Arrange peaches in crust; pour filling over peaches. Chill until set, about 2 hours. Serve topped with whipped cream.
8. Grasshopper Pie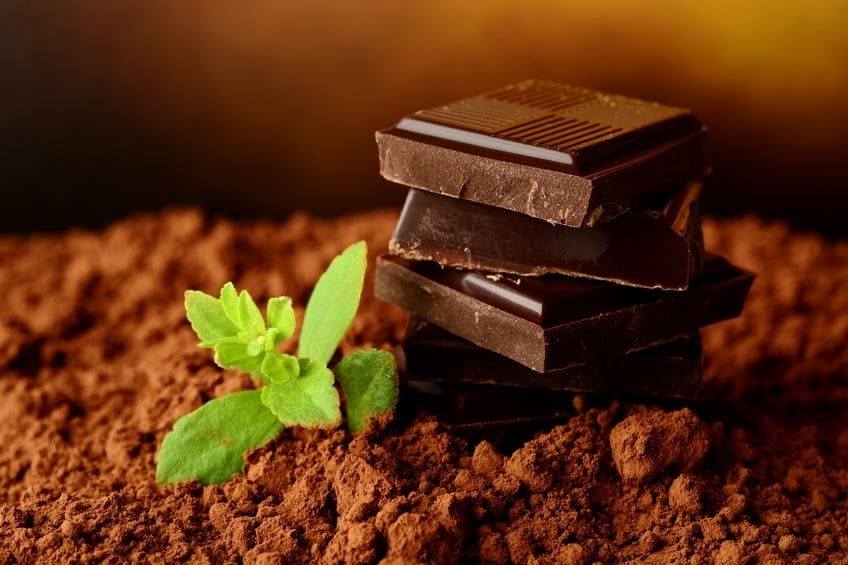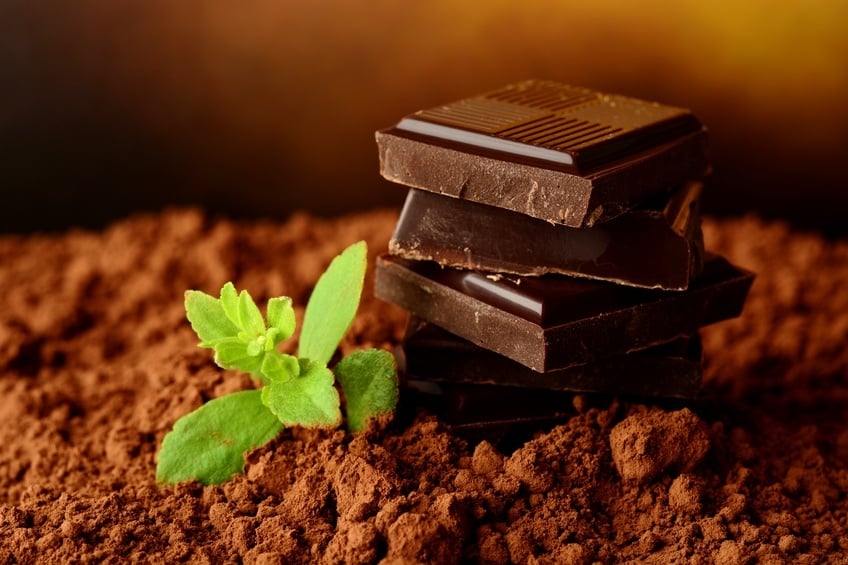 If you're looking for a refreshing pie that's distinctly adult, try this spirited Grasshopper Pie that includes an Oreo crust and mint flavors from crème de menthe and crème de cacao. You can technically use any chocolate crackers for the crust, but the author at Brown Eyed Baker suggests using the Cool Mint Oreos for an extra boost of mint/chocolate flavors. If Andes mints and mint chocolate chip ice cream top your list of after-dinner treats, this pie is for you.
Ingredients:
24 Cool Mint Oreo cookies, crushed into crumbs
3 tablespoons unsalted butter, melted and cooled
For the filling:
3 egg yolks
1 envelope unflavored gelatin
½ cup granulated sugar
2 cups heavy cream, divided
Pinch of salt
¼ cup green crème de menthe
¼ cup white crème de cacao
Directions: Preheat oven to 350 degrees Fahrenheit. In a medium bowl, combine the cookie crumbs and the melted butter; tossing with a fork until the crumbs are evenly moistened. Transfer the crumbs to a 9-inch pie plate, then press the crumbs evenly into the bottom and up the sides of the pan, forming a crust. Refrigerate the lined pie plate for 20 minutes. Bake for 10 minutes, until the crust is fragrant and set. Cool completely on a wire rack.
For the filling: In a medium bowl, whisk the egg yolks until foamy, about 30 seconds. Stir together the gelatin, sugar, ½ cup of the heavy cream and the salt in a medium saucepan and let sit until the gelatin softens, about 5 minutes. Cook over medium heat until the gelatin dissolves and the mixture is hot (but not boiling), about 2 minutes. Whisking continuously, slowly drizzle the gelatin mixture into egg yolks. Return mixture to saucepan and cook, stirring constantly, until slightly thickened, about 2 minutes. Remove from the heat and stir in the crème de menthe and crème de cacao. Pour into a large bowl and refrigerate, stirring every 5 minutes or so, until it thickens to a wobbly consistency, about 20 minutes.
Beat the remaining 1½ cups heavy cream on medium-high speed until it holds stiff peaks. Gently whisk 1 cup of the whipped cream into the gelatin mixture until completely incorporated. Using a rubber spatula, fold the remaining whipped cream into the gelatin mixture until no streaks of white remain. Scoop the mixture into the cooled pie shell, smooth the top, and refrigerate until firm, at least 6 hours or (preferably) overnight. Serve with whipped cream and chocolate curls, if desired.