Reese Witherspoon Shares 8 Must-Haves for a Beautiful, Southern-Inspired Home
Reese Witherspoon has more than great acting chops on her resume. She's a loving mother, a successful producer, and a style icon — a style icon who launched her own lifestyle brand, Draper James, in 2015. Since then, fans have been swooning over the elegant ease of her charming line.
Then, in May 2018, Witherspoon partnered with Crate & Barrel to deliver even more cheer to the masses. According to the Draper James website, the line is "all about celebrating the modern, breezy spirit of Southern summers." And celebrate we will with these eight must-haves that are guaranteed to turn your abode into a beautiful, Southern-inspired home.
1. Magnolia bowl and plates
Get them for: $9 (bowl and salad plate) and $10 (dinner plate)
Both Draper James and Crate & Barrel know presentation is everything. And together, the brands have totally nailed it. The collaboration includes magnolia-themed tableware that's nothing short of refreshingly fun. Not to mention, each piece — bowl, salad plate, and dinner plate — pairs perfectly with the other, without being too matchy-matchy.
Next: Get ready for a toast.
2. Cheers Y'all wine glass
There's no question this wine glass is ideal for a summer day of sipping rosé. Seriously, because who doesn't love rosé? The stemless design is perfect while lounging outside, not to mention the adorable decal that reads "Cheers Y'all" will have you and your friends toasting all summer long.
Next: You'll be the best party on the block.
3. Check drink dispenser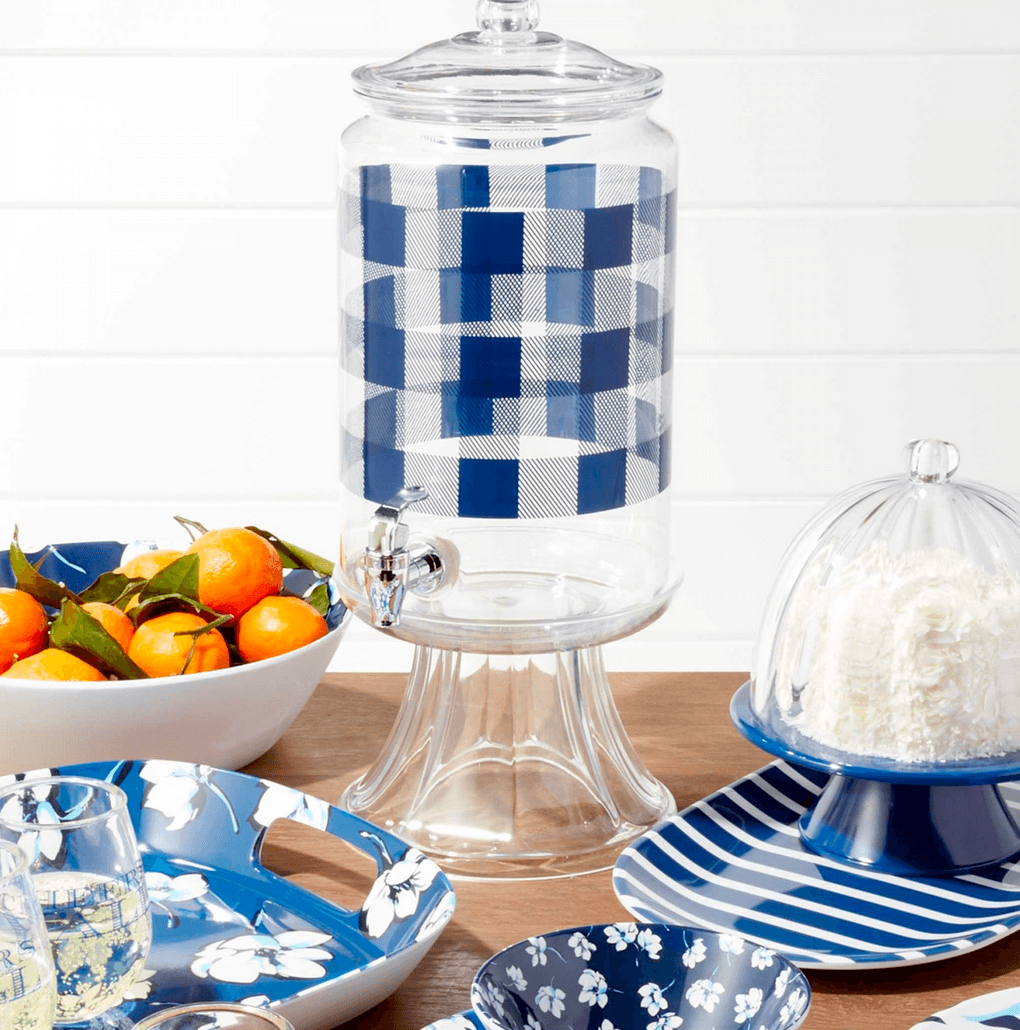 On the note of refreshingly good cocktails, you'll probably need one of these, too, because nothing screams backyard party more than this. And now, you, too, can have a classy container daintily dispensing everyone's favorite signature cocktail — or lemonade or whatever.
Without question, this checked dispenser will ensure your porch is poised to handle any neighborhood party the season throws your way.
Next: It's OK to show off every once in a while. 
4. Cake display stand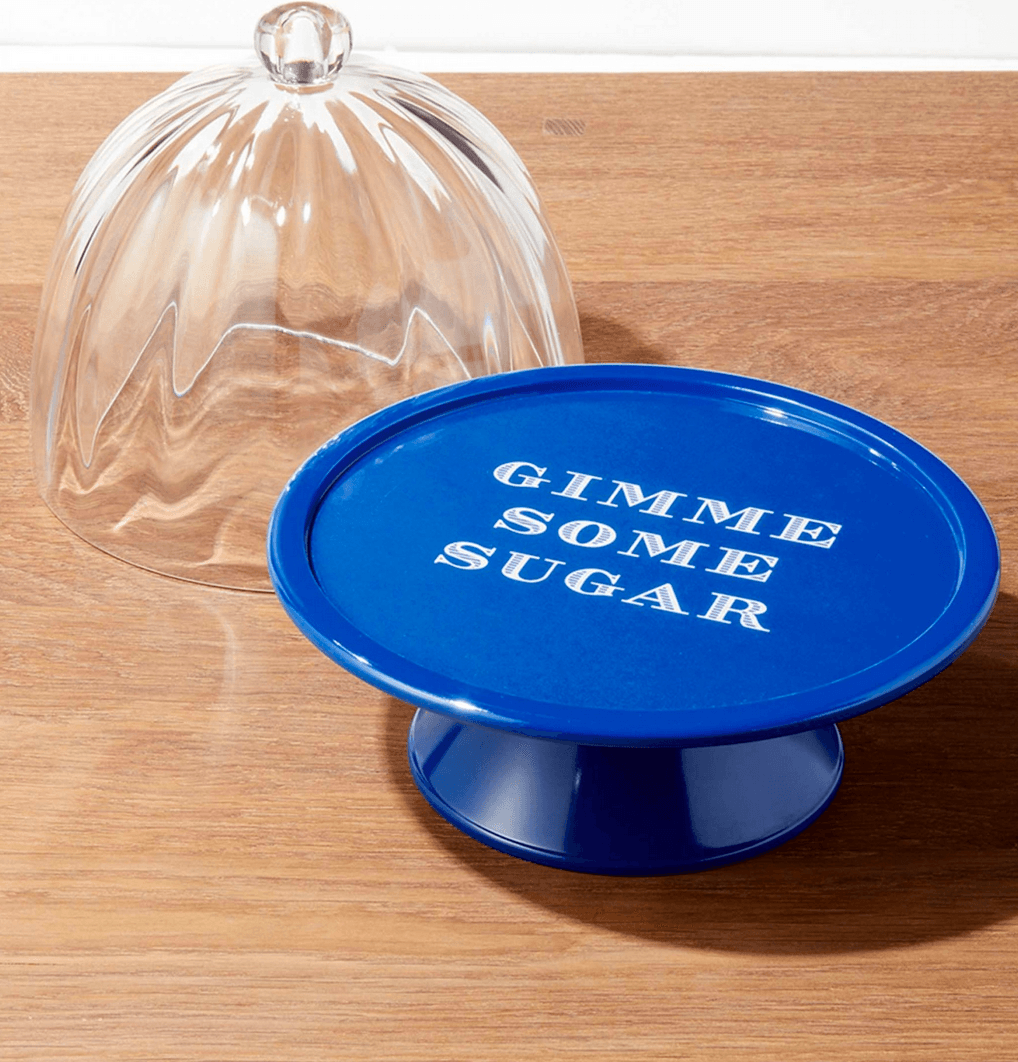 Everyone loves a good cake. But how often are you really whipping up a made-from-scratch creation? If you're anything like the rest of us, the answer is, not often at all. So, there's no point in breaking the bank on an over-the-top cake stand.
On the other hand, it is nice to display your hard work on the rare occasion when you do bake a decadent dessert. Enter the Sugar Cake Plate. Nothing more than you need, and nothing less.
Next: Order's up! 
5. Stripe platter
No summer cookout is complete without a scrumptious spread. But all those watermelon slices, ears of corn, and sweet berries need a home. Enter this adorably simple serving platter, which is exactly what you need to serve up your best summertime grub.
Next: This will complete your presentation.  
6. Table runner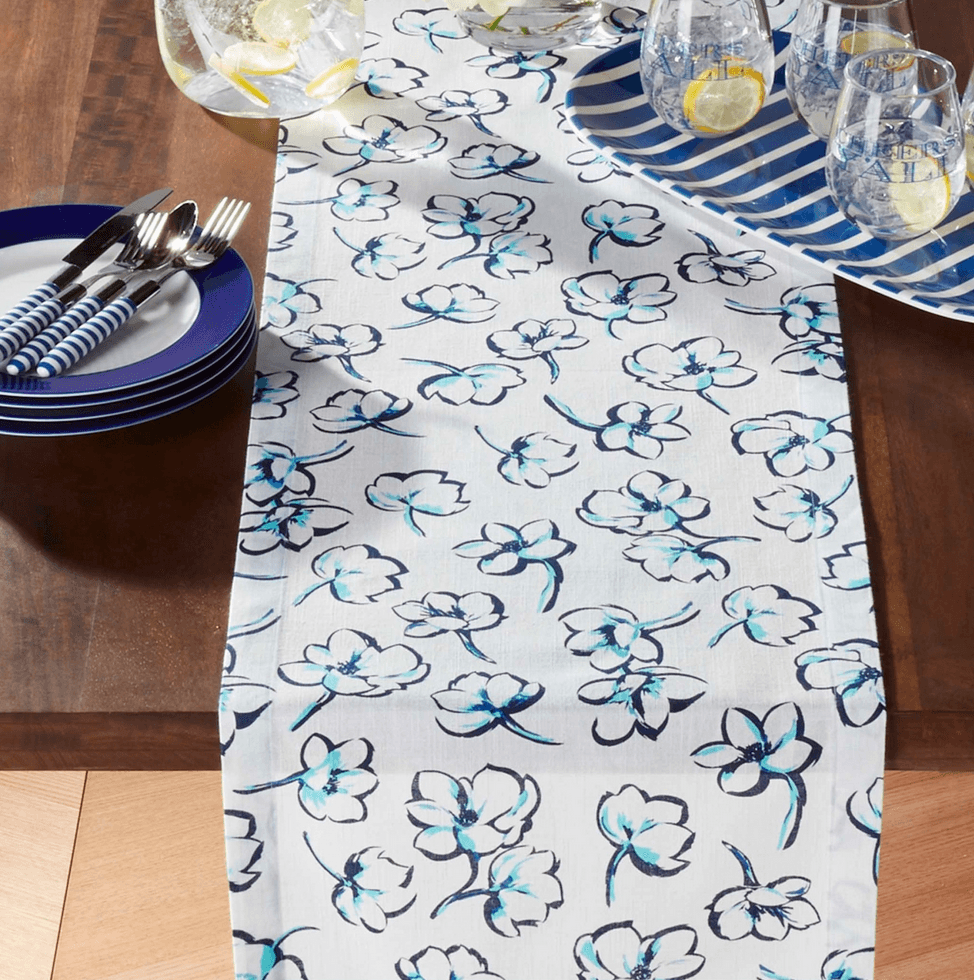 Remember those magnolia-print plates we mentioned earlier? Well, get ready to tie it all together, because more magnolias are on their way. And let's face it: This table runner completes your perfect presentation. Plus, you can toss it in the wash when you're ready — no expensive dry cleaning necessary.
Next: Cuter than your average set 
7. Stripe flatware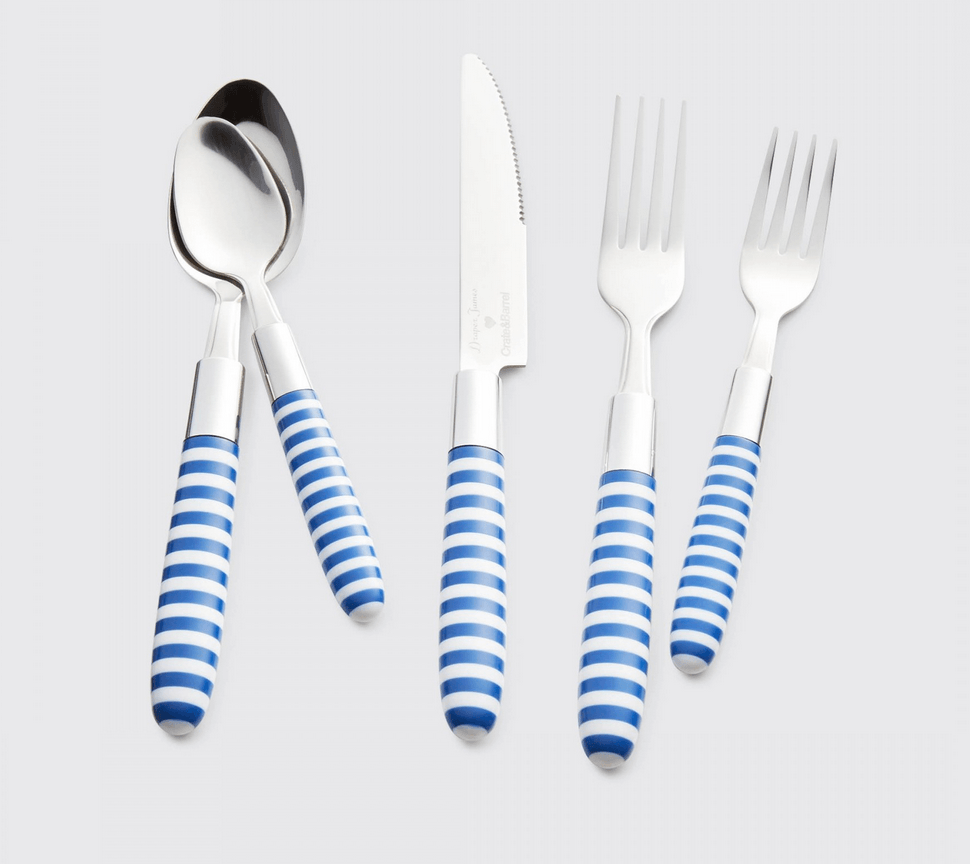 Not all your guests may need silverware (corn on the cob, anyone?), but you can't set a table without it. Naturally, there's a solution for that. And while flatware isn't always the star of the show, this striped set is just the pop of whimsy you've been looking for.
Next: These are a must.
8. Check napkins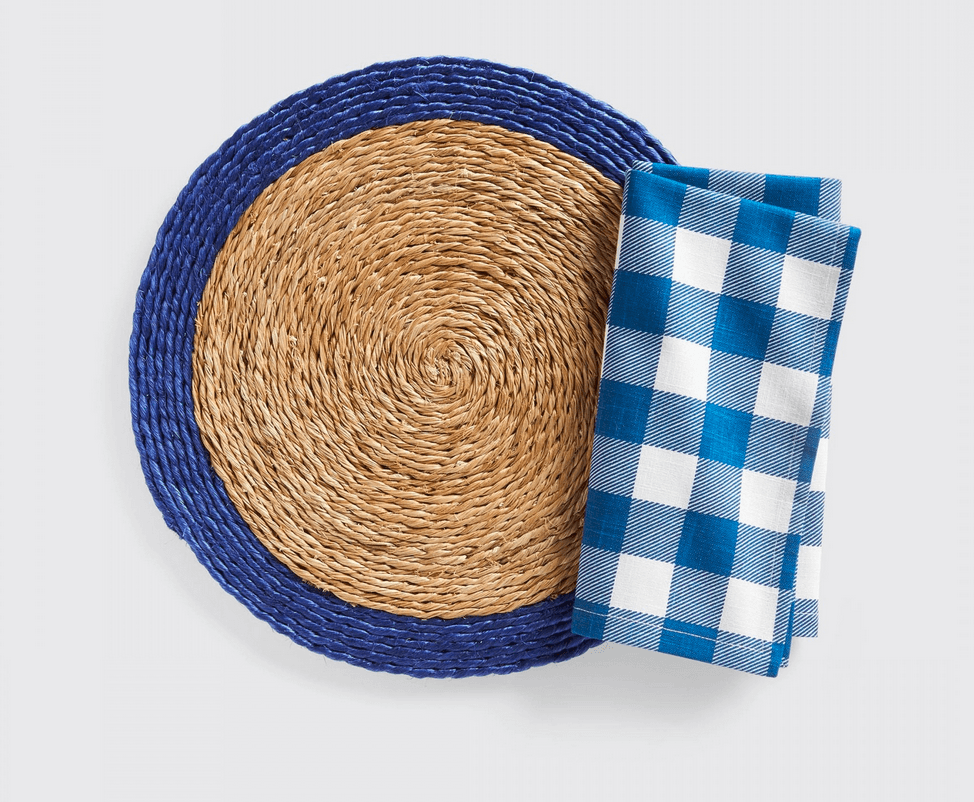 During those meals that don't require much silverware, one thing's for sure: Napkins are a must. Barbecue sauce, buttered corn, and juicy watermelon are the makings of some seriously sticky fingers. But lucky for you, your guests will be well-prepared with these check napkins that epitomize classic Americana at its finest.
With that, you're ready to deck out your summer digs with all of Reese Witherspoon's must-haves. Can you dig it?
Check out The Cheat Sheet on Facebook!