Restaurant Secrets: Top Spots Celebrity Chefs Visit in New York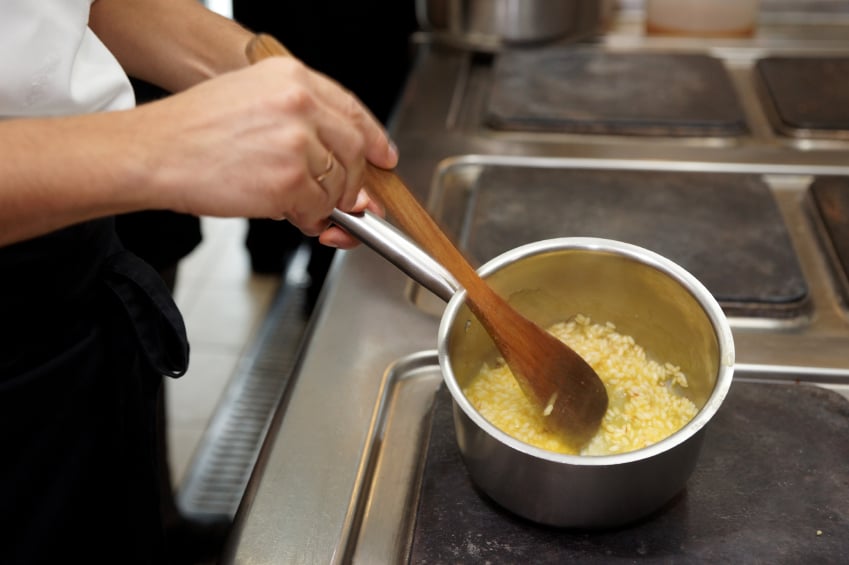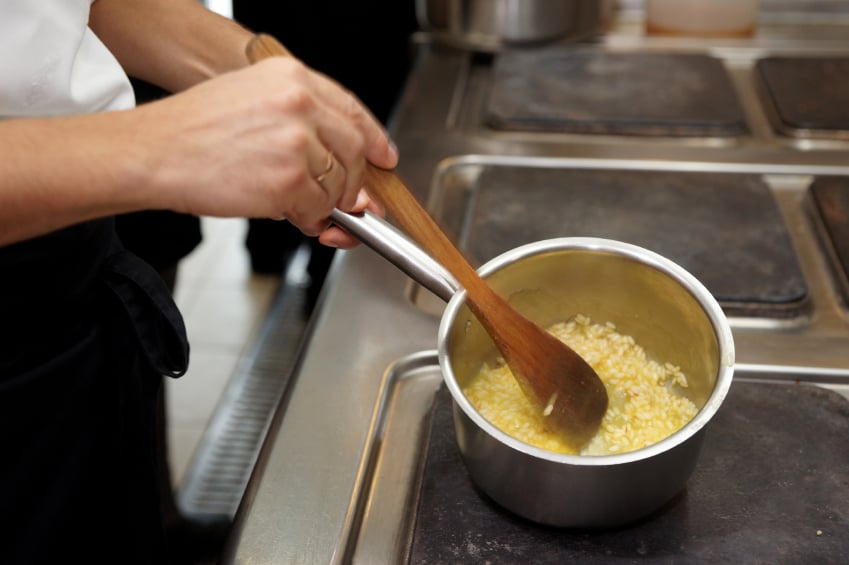 For foodies, a chance to visit a city like New York is both a blessing and a curse. Suddenly, you have all of the city's top restaurants just a walk, train, or ferry ride away. And you could stay in the city for years without ever running out of new restaurants to try (or even having to eat at the same place twice). That variety sounds incredible.
But then, you run into the problem. How do you choose where to eat when you have so many great options around every corner? And how do you choose which meals are worth the splurge? (There are plenty of things you can do in New York for under $50. But we'd venture to guess eating at most of the city's top restaurants isn't one of them.)
The way you figure out where to eat has as much to do with your tastes — and your budget — as where you turn for restaurant recommendations. Food magazines, blogs, local friends, and insider tips are all fair game. But what's the best way to separate the wheat from the chaff and only sample from the crème de la crème when you're in New York? Find out where celebrity chefs are eating when they're in town. Celebrity chefs are constantly sampling great food. They probably aren't starstruck by the other celebs in the dining room. Most aren't blinded by hype. And their opinions aren't swayed by the swanky decor or the eyebrow-raising prices on the menu.
You might think celebrity chefs would be pretty tight-lipped about which restaurants they frequent when they're not in the kitchen. After all, they typically have their own restaurants to promote. But many are willing to share their favorite spots. (Just as long as you help to keep them secret.) Read on to check out some of the top restaurants celebrity chefs visit when they're in New York. You'll be perfectly prepared to eat nothing but the best the next time you're in the city — so long as your bank account cooperates.
1. Aji Sushi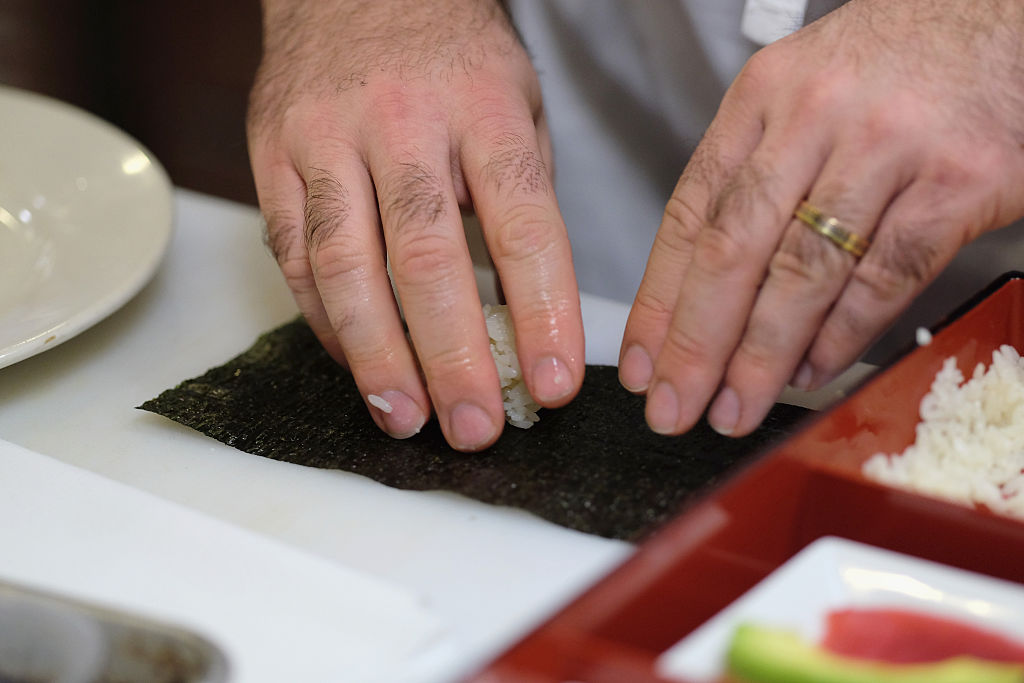 Vogue asked 10 Michelin-starred chefs which restaurants they like to frequent in New York. The publication found out Emma Bengtsson — who made headlines as the second female chef in the United States to earn two Michelin stars — loves Aji Sushi. This Murray Hill spot is a favorite among locals who live or work in the neighborhood. Bengtsson told Vogue the dining spot is "nothing fancy, but the sushi is always well prepared with fresh ingredients and the staff is super friendly. I keep going back because I feel like I can get a moment to myself here and evade the stress of New York for a little while."
2. Analogue

Another favorite spot for celebrity chefs, according to Vogue? Analogue. This sophisticated cocktail bar is a favorite of Charlie Palmer, the chef behind Aureole and author of numerous cookbooks. Palmer told Vogue that Analogue is one of his favorite spots for a "neighborhood drink." (Palmer lives in Greenwich Village.) Analogue is beloved for its unique cocktails, delicious bites, mood-setting jazz, and intimate atmosphere. It's the site of weekly live music performances. Plus, it has interactive cocktail classes perfect for group outings.
3. Barbuto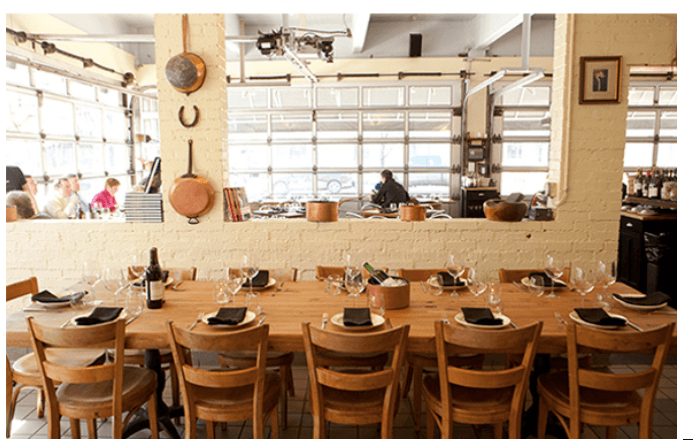 Travel + Leisure reports that Barbuto, in Manhattan's West Village, is a known favorite of two celebrity chefs. Cooks vs. Cons host Geoffrey Zakarian, the chef behind The Lambs Club and The National Bar & Dining Rooms, recommends a Barbuto classic: the roast chicken. And Chopped judge Aarón Sánchez, the chef behind Johnny Sánchez in New Orleans and Baltimore, also heads to Barbuto for chef Jonathan Waxman's signature roast chicken. We definitely recommend that you follow these celebrity chefs and get to Barbuto. But if you can't, you can attempt the recipe for the restaurant's legendary chicken, courtesy of The New York Times.
4. Blue Ribbon Brasserie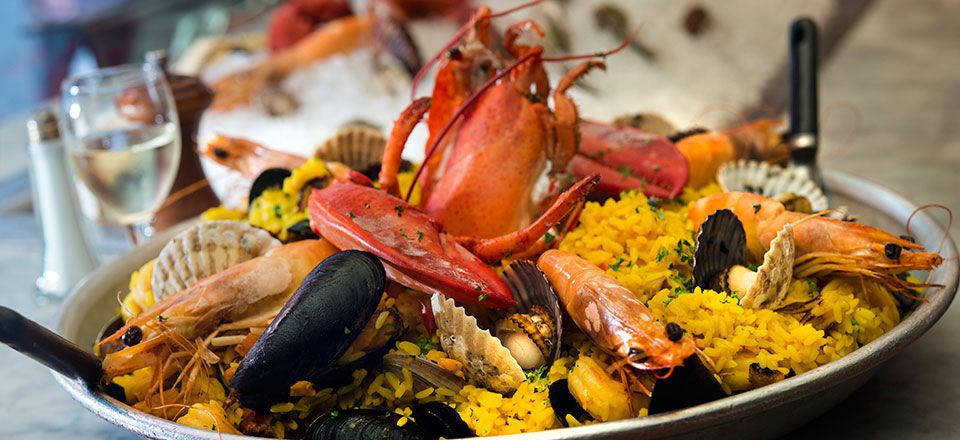 Blue Ribbon Brasserie, perfectly situated at the convergence of the West Village and SoHo, is a New York classic that's famously open from 4 p.m. to 4 a.m., seven nights a week. Many people love Blue Ribbon, including Anne Burrell of Phil & Anne's Good Time Lounge and judge on Worst Cooks in America. When at Blue Ribbon, Burrell orders the roasted marrow bone with oxtail marmalade and rock salt. "It's old school but still one of my favorite dishes [in] New York — a true classic and would make a marrow bone lover out of anybody," she told Travel + Leisure. If you can't make it to the restaurant, you can try Blue Ribbon's recipe for the signature marrow bone.
5. Café China
Craving some Chinese food that's a cut above the hole-in-the-wall places hidden around every corner? The take some advice from American Diner Revival host Amanda Freitag, and check out Café China in Midtown. This spot is known for its authentic Szechuan cuisine, and Freitag specifically recommended the dan-dan noodles and smoked duck fried rice. Chef Lu Ziqiang is known for his mastery and control of traditional Szechuan flavors. Although there are plenty of spicy dishes on the menu, none is so spicy you won't enjoy it (or find yourself unable to taste whatever you sample afterward).
6. Crispo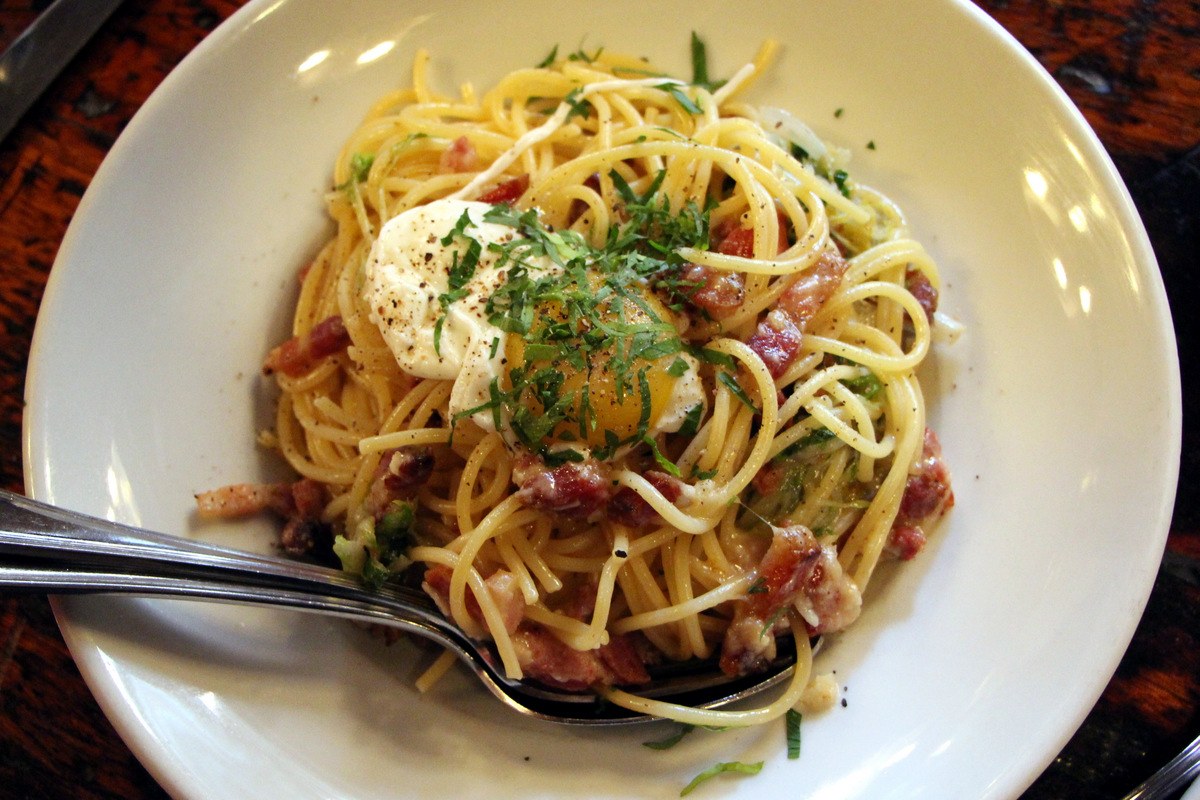 Palmer had a variety of suggestions for Vogue and also recommended Crispo, located in Chelsea, serving some of the best Italian food in the city. This restaurant is famous for chef Frank Crispo's Italian-Mediterranean fare, plus its cozy environment and friendly service. "For one of the best Italian meals around, Crispo has been a regular spot for me for over a decade, especially the pork shank," Palmer told Vogue.
7. Gramercy Tavern
Gramercy Tavern is definitely a name you'll hear if you read up on New York's fine dining scene. And it's a favorite for Hugh Acheson, the chef behind Atlanta's Empire State South and Savannah's The Florence, as well as an author of award-winning cookbooks. Acheson recommended the Gramercy Tavern as "the most iconically important American restaurant." Although he didn't recommend a specific dish, that's probably because the restaurant's menu is seasonal. Over the Gramercy Tavern's two-decade history, chef Michael Anthony has routinely created dishes that cement the restaurant's classic status and show off its innovative side, too.
8. I Sodi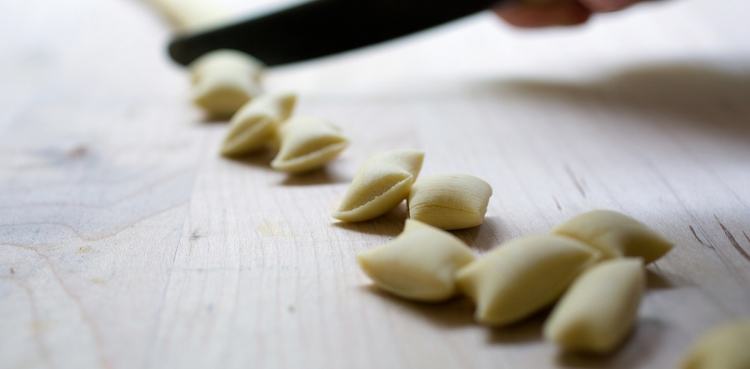 Travel + Leisure also learned that I Sodi, in the West Village, is a favorite for pastry chef Dominique Ansel, who launched his eponymous bakery with the creation of the Cronut. (Ansel also created other desserts, including the Cookie Shot, Frozen S'more, Blossoming Hot Chocolate, Gingerbread Pinecone, and Christmas Morning Cereal.) But back to I Sodi. Ansel recommended the pressed Cornish hen (and a negroni cocktail to accompany it) at this Italian spot. The restaurant, by chef Rita Sodi, is famed for its traditional Italian menu. It has become a favorite among locals and celebrities, alike.
9. Ippudo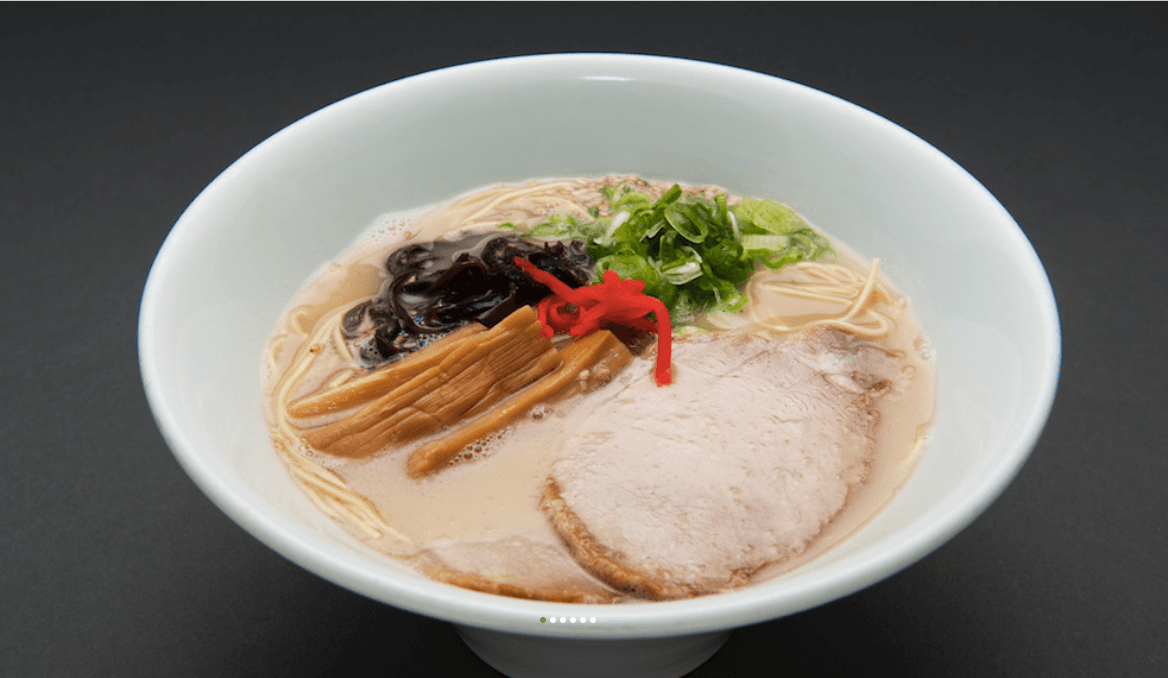 Palmer recommended Ippudo to Vogue, and he prefers to visit the restaurant's East Village outpost. (There is also a West Side location, which opened about five years after the East Village Ippudo.) This spot describes itself as a Japanese ramen noodle brasserie. It's famed for its interpretation of traditional Japanese ramen culture. Palmer recommended the pork buns and Akamaru modern ramen. The restaurant boasts its ramen "is adored and beloved by New Yorkers, Japanese, and hungry travelers the world-over."
10. Kang Ho Dong Baekjong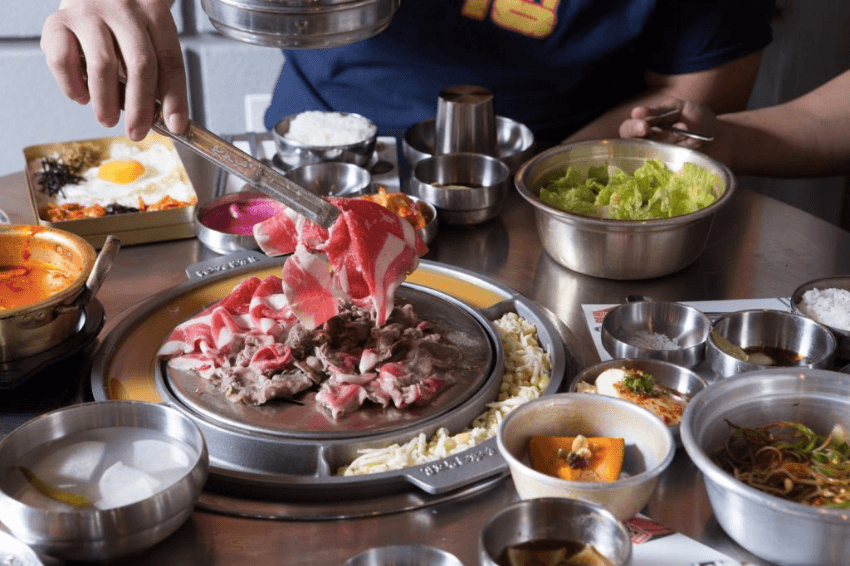 Hoping to find the perfect restaurant in Koreatown the next time you're in Manhattan? You can't go wrong with Kang Ho Dong Baekjong, which Vogue learned is a favorite of Swiss chef and restaurateur Daniel Humm. (Humm is the chef and co-owner of Eleven Madison Park and the NoMad and NoMad Bar. You can trust his opinion.) "The entire experience, from the state-of-the-art grills to the marbled and marinated meats and all the side dishes that come with it — it's a spot I can't wait to return to," Humm told Vogue.
11. Kuma Inn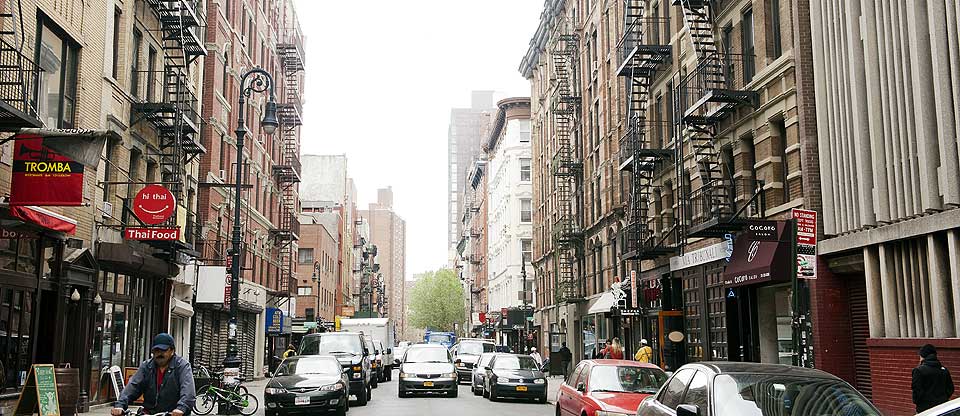 Kuma Inn, on New York's Lower East Side, serves a mix of Filipino, Thai, and Southeast Asian cuisine. Marc Forgione, the chef behind Restaurant Marc Forgione and American Cut in New York, recommended it to Travel + Leisure. While at Kuma Inn, Forgione routinely orders the chicken sausage and sticky rice. Chef King Phojanakong seamlessly combines what he learned from his Filipino mother and Thai father with what he learned from chefs David Bouley and Daniel Boulud. The result is a delicious menu you don't want to miss the next time you're in the city.
12. La Superior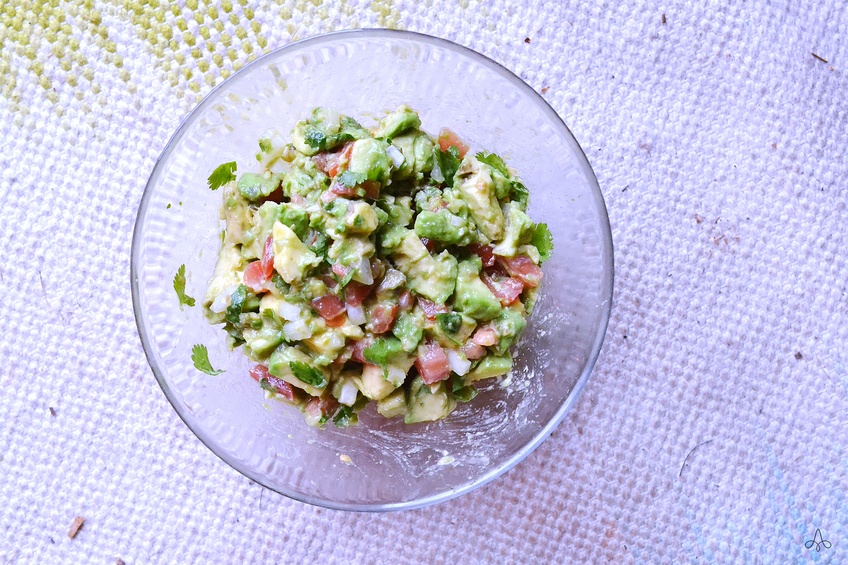 Polo Dobkin of Meadowsweet fame is another of the Michelin-starred chefs to whom Vogue turned for restaurant recommendations, and Dobkin didn't disappoint. He told the publication, "I like to go to La Superior at the end of a long night, sit at the bar, and order their rajas tacos and a classic margarita." Also of note: The margaritas are served in pint glasses, so you definitely get more bang for your buck at La Superior than at other taquerias.
13. Le Barricou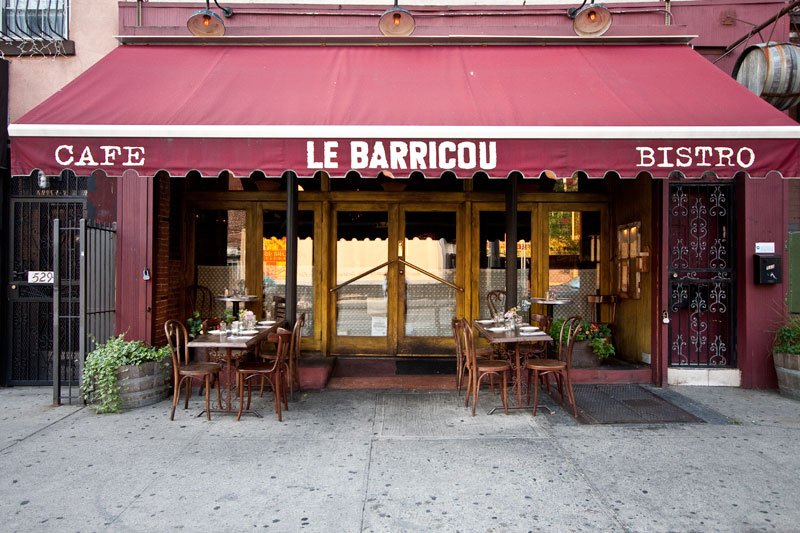 French food is abundant in New York. But a French restaurant that's both affordable and loved by celebrity chefs? That's a unique distinction — one Le Barricou might be able to claim. Vogue learned this spot is a favorite of chef Bengtsson, who noted it's "a laid-back French bistro that my sister and I discovered one day while we were lost in Williamsburg looking for another restaurant." Bengtsson particularly recommended the Bloody Mary. According to its website, Le Barricou serves "affordable country style French fare." It not only offers small producer wines, local beers, and craft cocktails, but also serves up bistro staples, such as coq au vin, escargot, and moules frites.
14. Lucali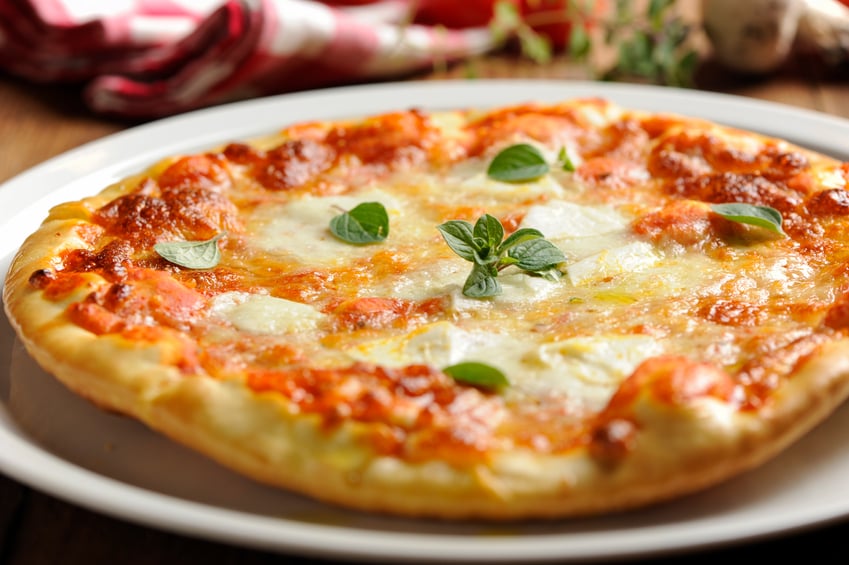 There's no better person to ask for a restaurant recommendation than a Michelin-starred chef who's also a New York native. So we're glad that Vogue talked to Daniel Eddy, the acclaimed chef behind Rebelle. Eddy's first suggestion is Lucali, which he called his "Sunday go-to spot." Lucali, Mark Iacono's beloved pizzeria in Carroll Gardens, is described by The New York Times as "a luxury restaurant disguised as a pizza joint. No reservations. No delivery. No slices." Eddy explained that at Lucali, "the pizza is delicious, the staff is warm and welcoming, the lighting is romantic, and the music is on point. Plus, it's BYOB and no corkage fee, making it one less decision that you have to make at the end of a long week."
15. Maison Hugo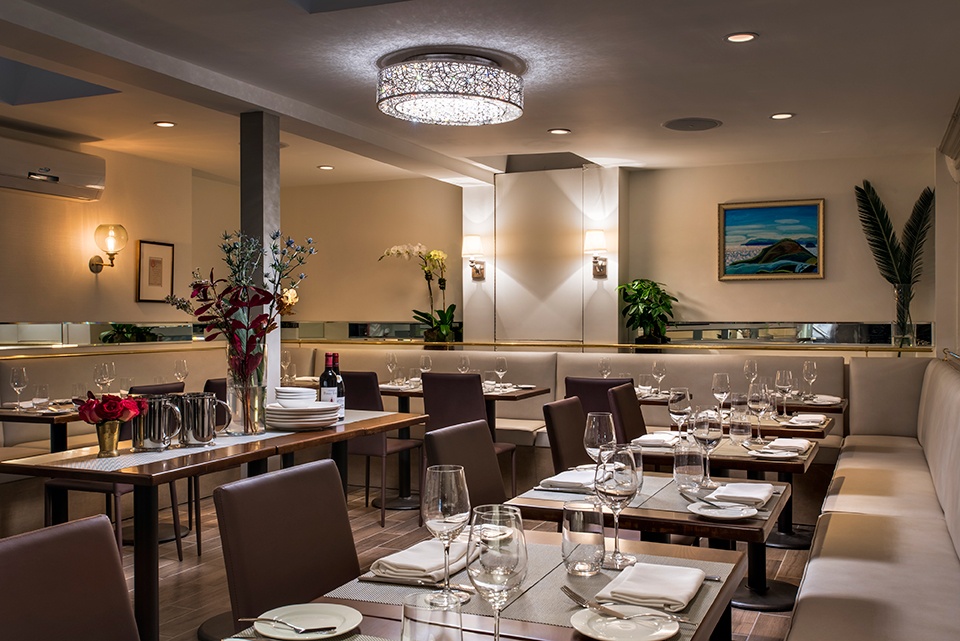 Daniel Boulud, the chef who owns seven restaurants in New York and six in other national and international destinations, told Vogue one of his favorite eateries in the city is Maison Hugo. This modern French brasserie is located in a townhouse on Manhattan's Upper East Side. Chef Florian V. Hugo and his wife, Michelle Hugo, created it. Boulud told Vogue that Hugo is "a talented chef who makes great contemporary French bistro food. It's a few blocks away from my place, so I like to go there on impromptu nights."
16. Mandoo Bar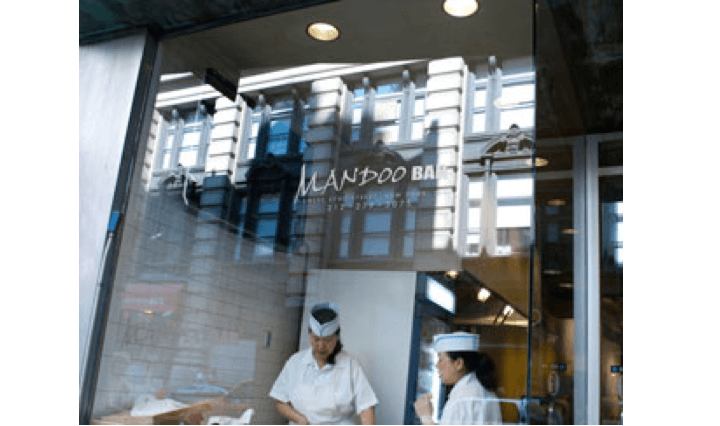 Humm also told Vogue that Mandoo Bar is one of his favorite restaurants to frequent in the city. This Koreatown restaurant is vegetarian-friendly. It's loved for its Korean dumplings, which are actually handmade right in the restaurant's front window. "I've always loved Mandoo dumpling bar in Koreatown," Humm told Vogue. "It's a great spot for a quick round of dumplings or to linger over a bowl of ramen."
17. Noodle Village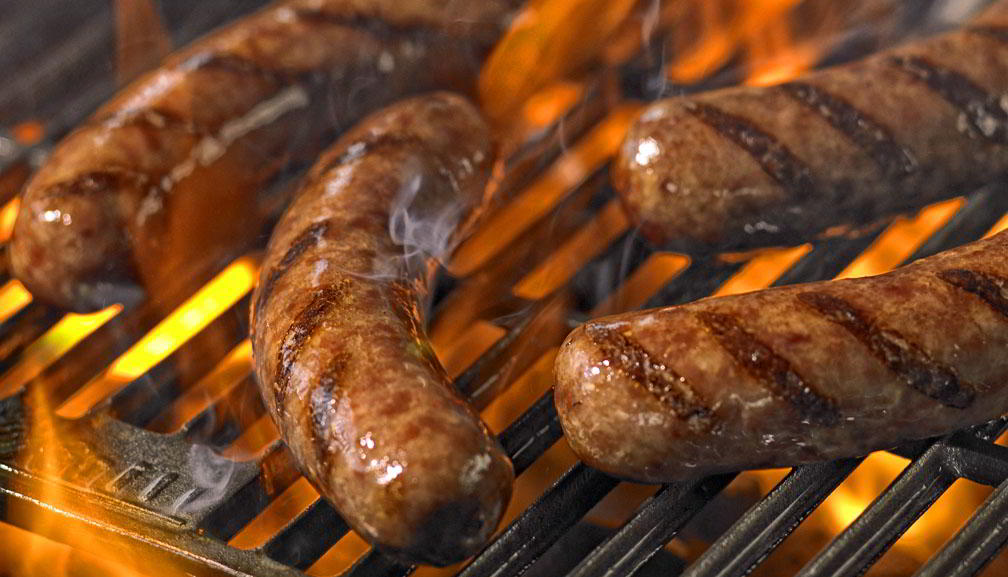 Chef Carlo Mirarchi of Blanca told Vogue he has a few favorite restaurants in New York. If he makes his way into Chinatown, then Noodle Village is one of his go-to destinations. Noodle Village might be renowned for its simple wonton noodle soups. But there are many delicious options on the menu, including soups, dumplings, and noodles. Mirarchi recommended the "Taiwanese-style crullers — they are super savory, and NV does an amazing job with them."
18. Peking Duck House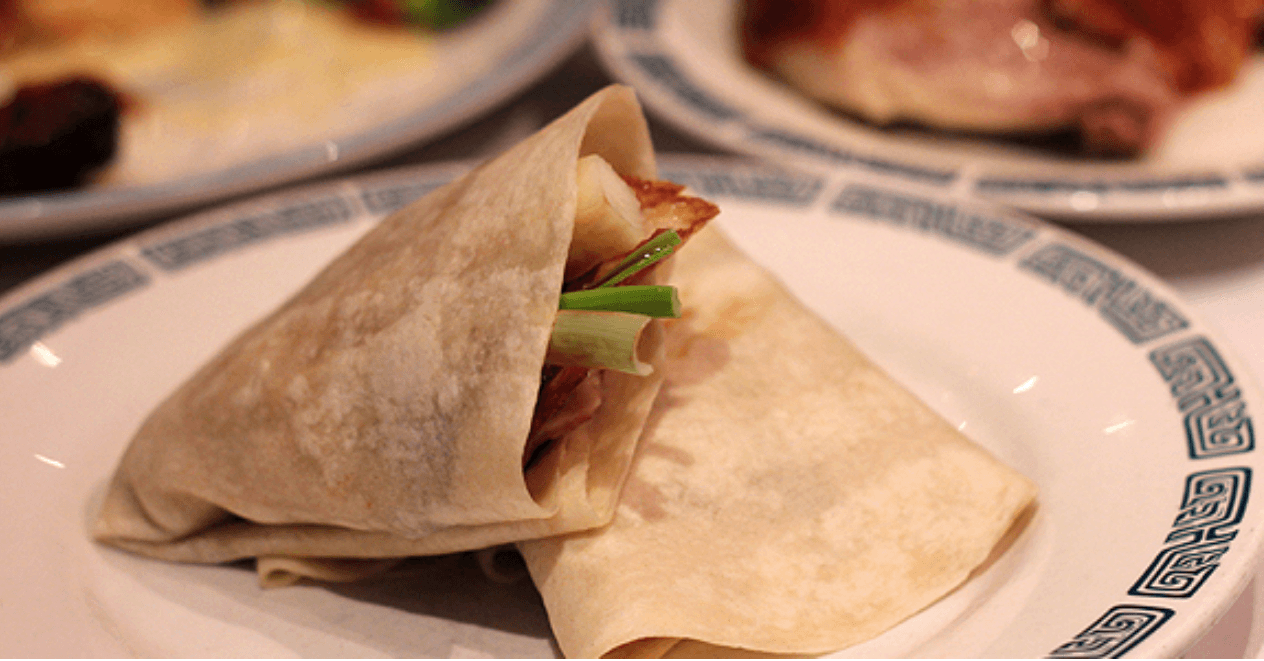 Rebelle's Eddy also has the perfect suggestion for Vogue if you're looking for a restaurant where you can take a big group of friends, without breaking the bank. He recommended Peking Duck House, which has locations in both Midtown and Chinatown. "It's loud, bright, delicious, and affordable," Eddy told Vogue. "And you don't ever have to worry about laughing too loud. BYOB, as well, which is great."
19. San Matteo Pizza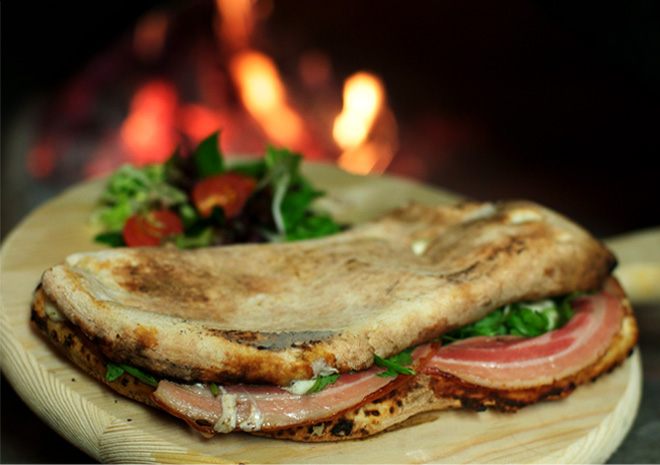 Everybody loves great pizza. And Matt Lambert, the acclaimed chef behind The Musket Room, has the perfect spot if you're looking for the perfect pizzeria on the Upper East Side. "San Matteo Pizza is this amazing little hole-in-the­-wall brick-oven pizza place on the Upper East Side that I used to walk by for years, until my wife dragged me in there for an easy bite in the neighborhood," Lambert told Vogue. "Now I eat there at least once a week on my day off with my son, usually early on a Sunday." Lambert particularly recommended the pizza with smoked mozzarella and sausage. And he noted the meat plate and the calzones are delicious, too.
20. Taco Mix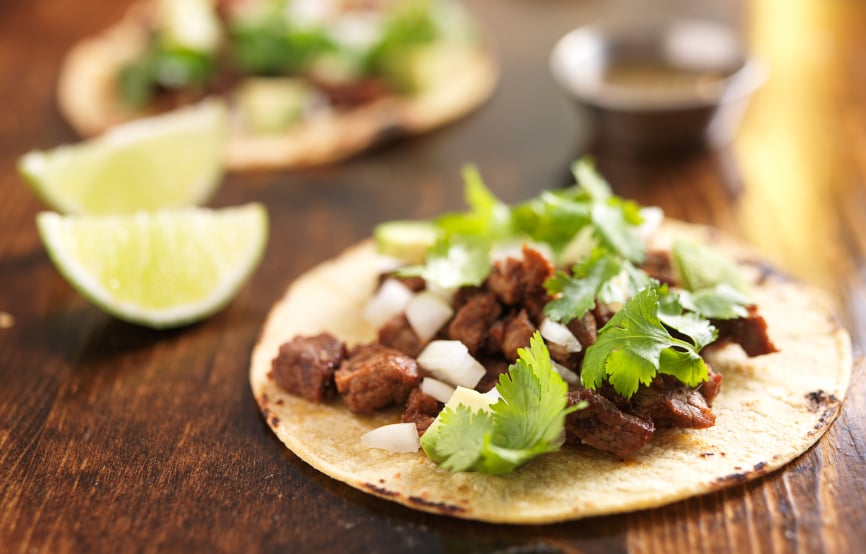 Taco Mix is another favorite of Rebelle's Eddy, who told Vogue the restaurant is "my late-night spot — it is just down the block from where I grew up in East Harlem. The tacos al pastor are my favorite." This taco spot is a cult favorite thanks to its classic but incredibly delicious menu. It's easy to enjoy whether you're a Michelin-starred chef or simply a fan of tacos.
21. Ten Bells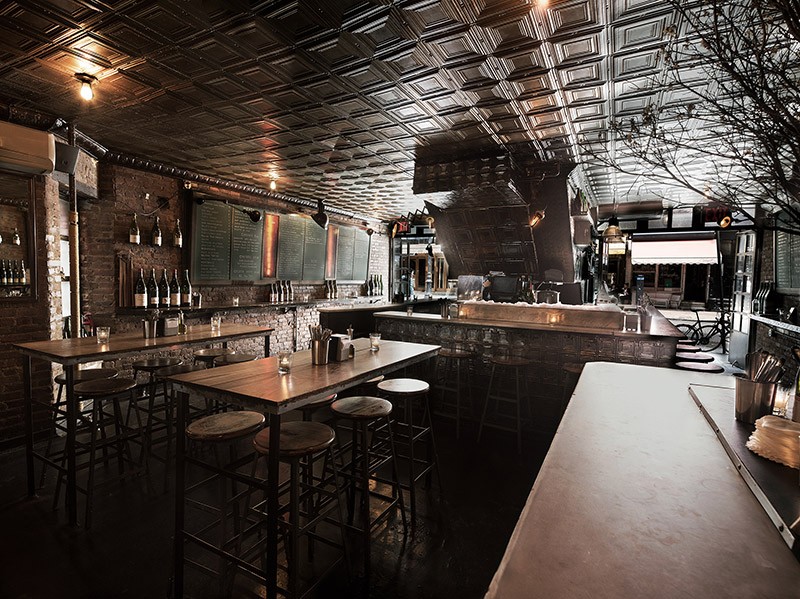 Another recommendation from Mirarchi, the award-winning chef behind Blanca, is Ten Bells. This wine and tapas bar is the perfect place to try unusual wines from small producers because it specializes in natural wines. Those are produced from organic or biodynamic grapes with very little intervention. The food, most of it tapas-style, is created to complement but not overshadow the wines. "I'm a big fan of natural wine, and oftentimes after service I like to stop by on my way home from work and see what Sev Perru is pouring at Ten Bells on Broome Street," Mirarchi told Vogue. " I'll have a couple of glasses of Pét-Nat or maybe something from L'Octavin."
22. Trophy Bar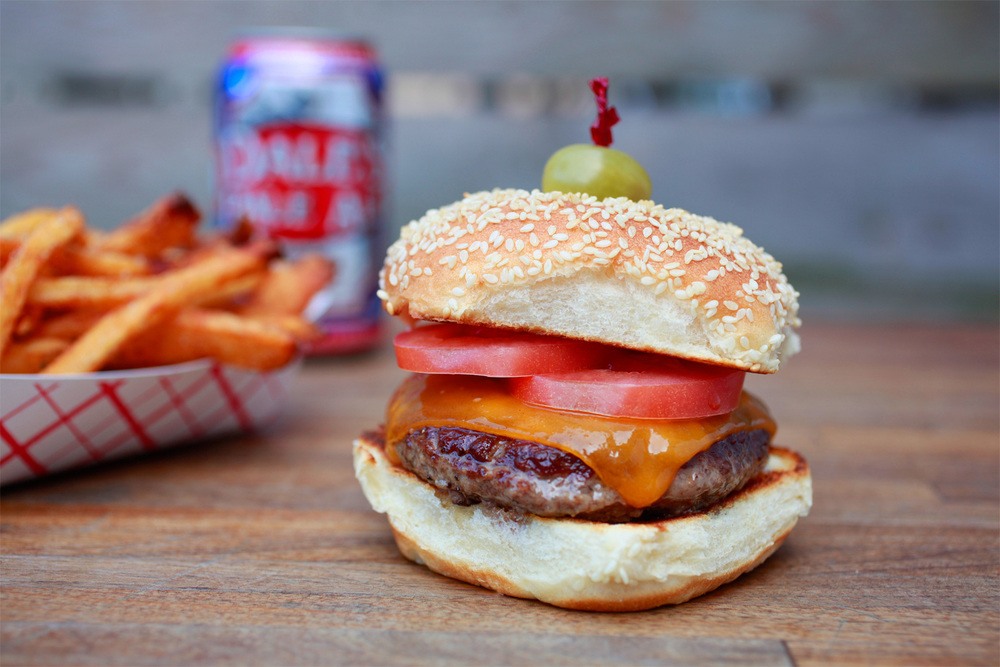 Sometimes, you just need a good burger. If that's your current mood, then Café Boulud's Aaron Bludorn has your back. He told Vogue you shouldn't have to be a master chef to make a great burger. Instead, he found that "for me it's all about the perfect burger-to-bun ratio. Trophy Bar in Williamsburg has been one of my longtime favorite sleepers for burgers. They use a sesame bun and stack it with a nicely seared piece of meat, pickles, and onion, with ketchup on the side. I haven't found a better burger in the city."
23. Via Carota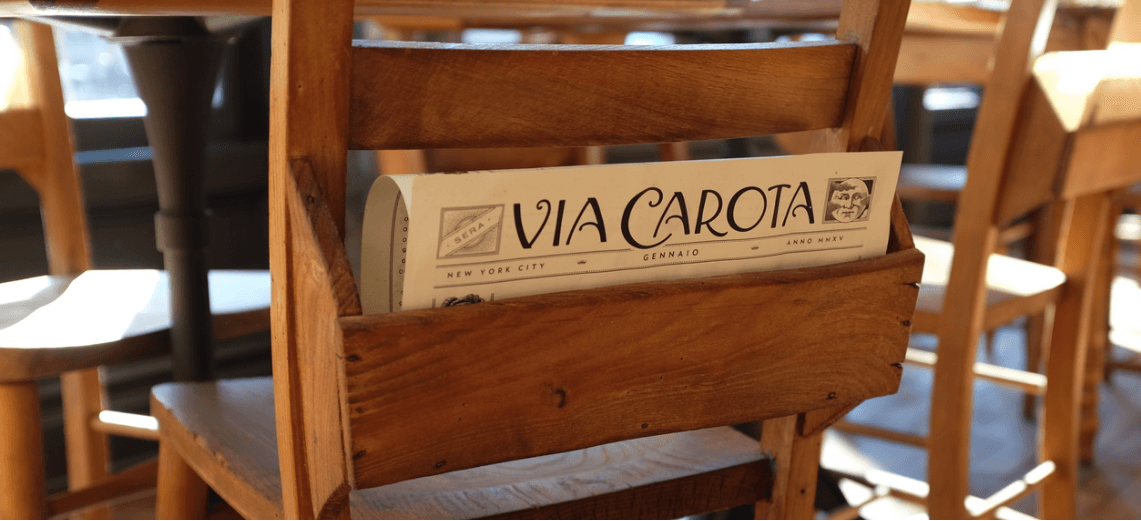 Via Carota, in the West Village, is a "gastroteca" by chefs Jody Williams and Rita Sodi. This notable restaurant serves traditional Italian fare. Alex Guarnaschelli, executive chef at Butter in New York and a judge on Chopped, told Travel + Leisure she loves Via Carota's smoked ricotta ravioli with caramelized onions. The restaurant serves classic cocktails, and its wine list is all Italian (with the exception, of course, of champagne).
24. Vic's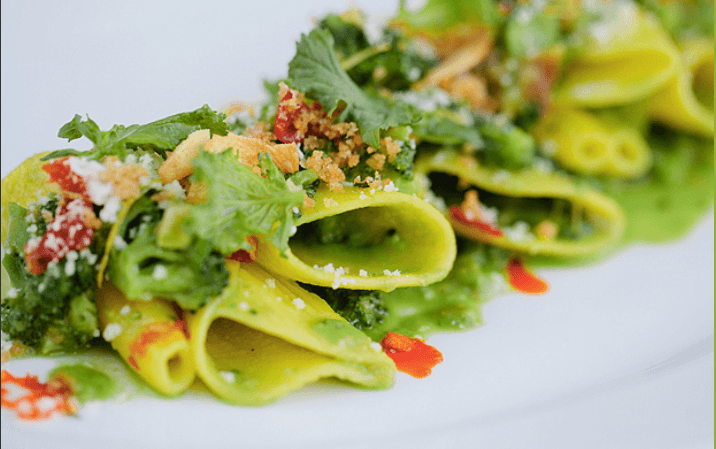 Sean Gray of Momofuku Ko confessed to Vogue he doesn't have a lot of time to go out and try new restaurants in the city, thanks to his schedule. But when he is able to take the night off and go out to dinner, one of his favorite spots is Vic's. Gray likes that "they serve simple, great food. Flavors are always very clearly highlighted and balanced, and the room always has a great energy." Vic's is known for its pizza and pasta. But there are numerous delicious antipasti, snacks, and salads to choose from, as well.
25. Xi'an Famous Foods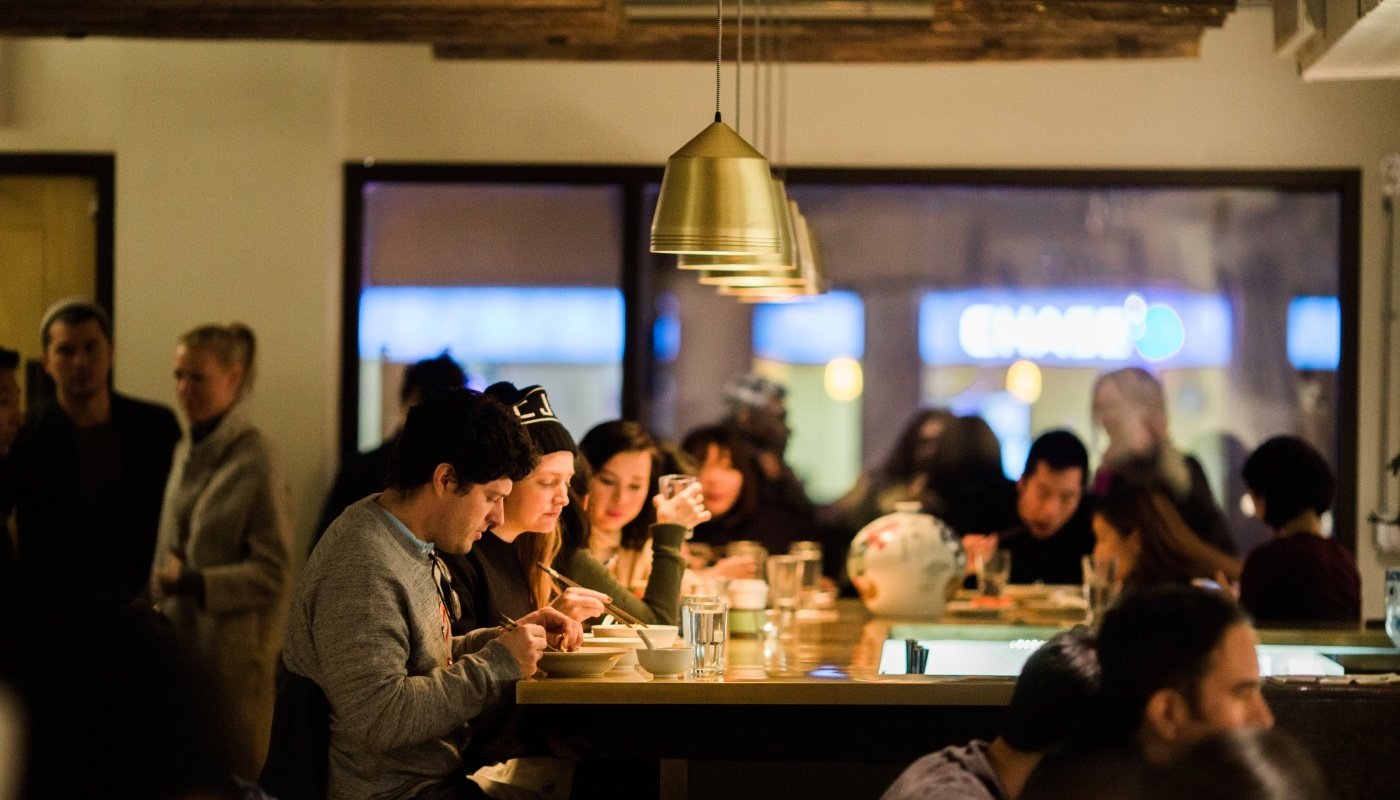 Need some helping finding the best spot in Chinatown? Chef Bludorn has the perfect recommendation for you. "One of my favorite spots to hit in Chinatown is Xi'an Famous Foods," Bludorn told Vogue. "It's a small storefront, and they do amazing fresh hand-pulled noodles in spicy Sichuan lamb broth. I love watching the cooks make the noodles as I wait for my order." This restaurant's menu isn't huge, but everything on the menu looks so good that you'll have a difficult time choosing what to order.